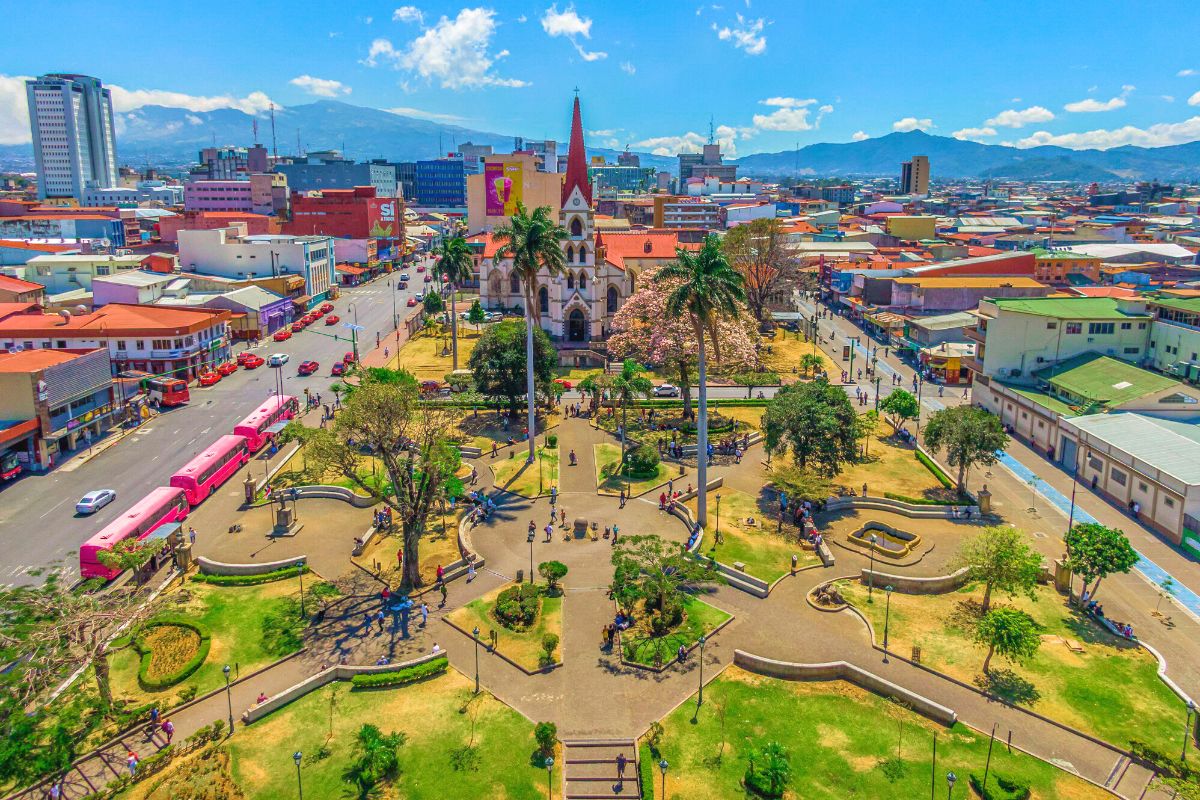 With rainforests and volcanic peaks in the background and a timeline dating back centuries, starting your adventure in the Costa Rican capital city is a fabulous introduction to the country before venturing to other towns and regions.
Hardly notice the hours slip by whilst exploring the streets of San Jose; snapping endless photographs of historic architecture and buildings, street murals or locals going about their daily lives inside bustling and vibrant markets.
Unravel worlds before and learn about the pre-Columbian era at one of the many intriguing museums and deep dive into the cuisine during mouthwatering foodie expeditions to experience the flavors of Central America.
Moving from the urban jungle to the natural wonders, San Jose is blessed with vast landscapes outside of the capital. Inside national parks discover both sleeping and active volcanoes towering the tops of mountain ranges, and hiking around these parts is extremely popular.
Go chasing waterfalls, kayak along rivers to traditional villages or tour through coffee plantations. Marvel at awe-inspiring craters filled with lagoons in astonishing colors, trek through a sea of clouds or head into lush rainforests and fall in love with the lively wildlife world and the natural flora around you.
Boasting boundless things to do in San Jose for all types of travelers, all that's left to do is book your ticket!
1 – Visit a Wildlife Rescue Center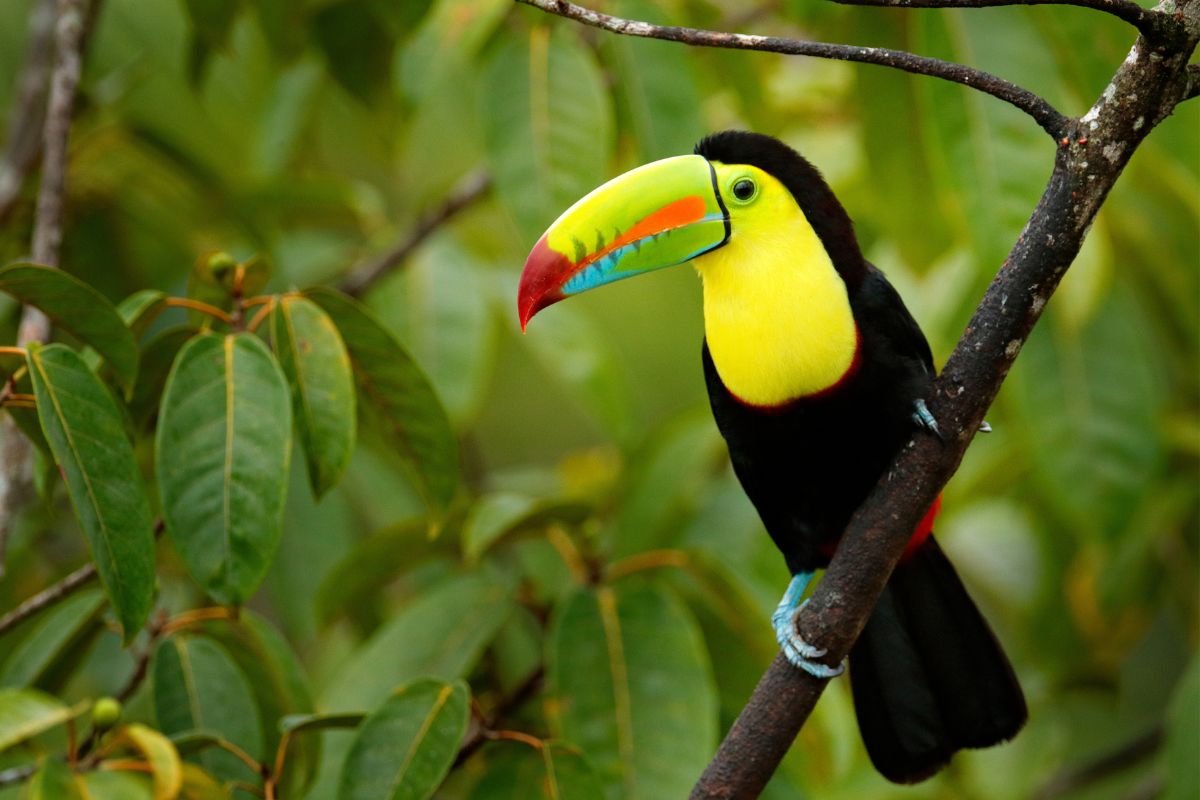 Comprising tropical rainforest, jungles and beach coastlands; the different types of wildlife animals to see during a trip here are truly special!
For animal lovers, instead of visiting a zoo where our friends aren't always the happiest in captivity, a wildlife rescue center is an amazing experience, and there are a few in San Jose to visit.
The non-profit Toucan Rescue Ranch works together with the Ministry of Environment and Energy of Costa Rica. Any native wildlife that is in need of a sanctuary is brought to Toucan where they focus on medical treatment and rehabilitation. Once the animal is back to health mentally and physically, he/she is released back into its natural environment.
Toucans, parrots, owls, sloths and other mammals are some of the types of animals they look after, and you can enjoy a specific guided tour around the center, like the Nocturnal Walk.
Rescate Wildlife Rescue Center is the country's oldest sanctuary with more than 30 years of helping to rehabilitate 'orphaned, injured, or confiscated' animals, with two release sites once they are ready to return to nature. Ocelots, sloths, howler monkeys, Baird's tapirs, and jaguars call this home.
Stop by the gift shop, the cafe or ice cream shop, and there are also zip-lining canopy tours!
Dedicating their life and work to saving animals for over 17 years, the Costa Rica Animal Rescue Center takes in sloths, parrots, owls and other animals left stranded on the streets, or those in need of rescuing from illegal trade.
Locals, tourists and the center's own volunteers form part of the mission team that helps to emancipate the wildlife in need. You can volunteer here too, staying on location.
2 – Invetsigate the National Museum of Costa Rica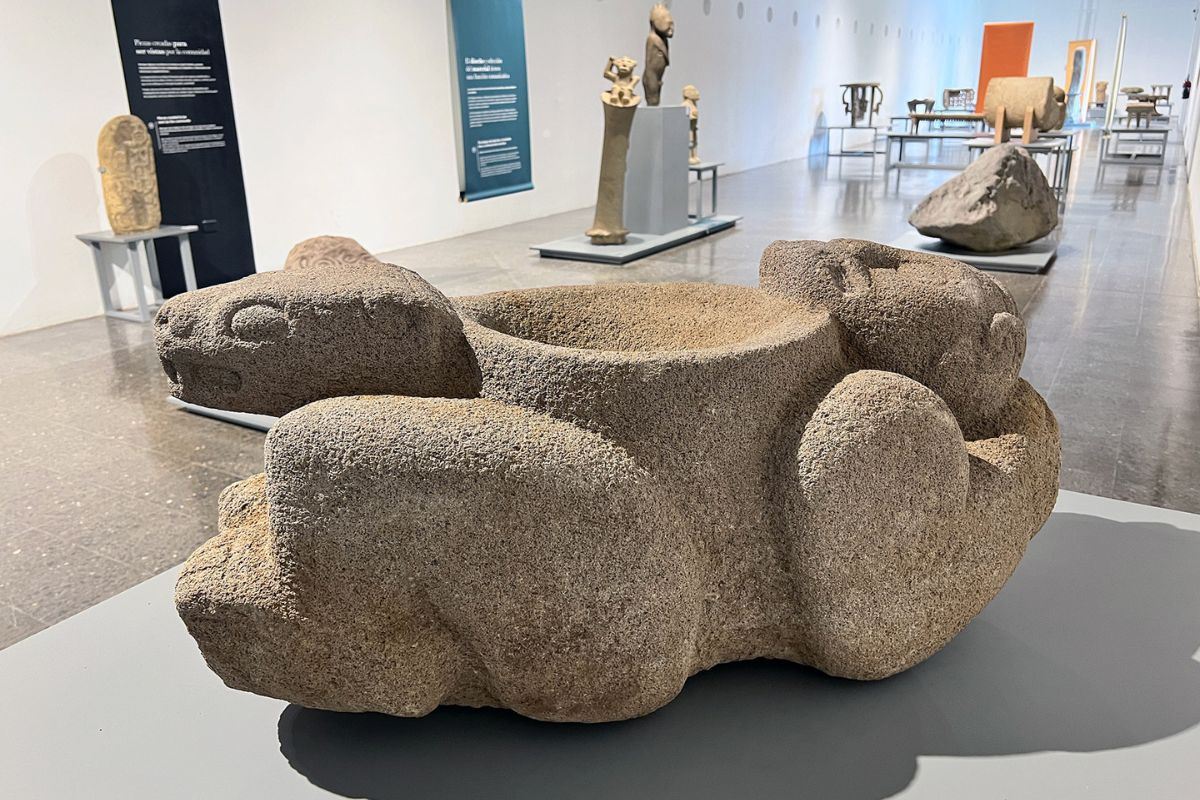 Take a deep dive into the country's intriguing past during an expedition to the National Museum of Costa Rica. From its colorful culture to the natural history of the land in pre-Columbian eras, unravel a multitude of collections, learning more about the country you're in.
Featuring ever-changing exhibitions, explore categories including archeology (like ceramics, lithic art and human remains), Costa Rican history (boasting more than 39,000 items such as art, clothing, tools, ceremonial assets and more), and natural history covering subjects of geology, mammalogy, arthropods and others.
Officially the oldest museum in the whole of Costa Rica, doors officially opened in 1887, however, the museum has moved four times since. In 1950, it relocated to its current spot where it has remained.
While many arrive at the museum to investigate its contents, the building of the museum is also pretty special, and some people come here just to explore the old Bellavista Barracks. Once used by the army, the barracks were based on medieval fort designs sporting tunnels, walls and towers.
On a cultural roll, hop over to the Plaza de la Cultura after your visit — a three-minute drive from the museum. Always bustling with tourists or live entertainment, grab an ice cream or a coffee and chill out around the square, or feed the pigeons.
3 – Delight all your senses on a food tour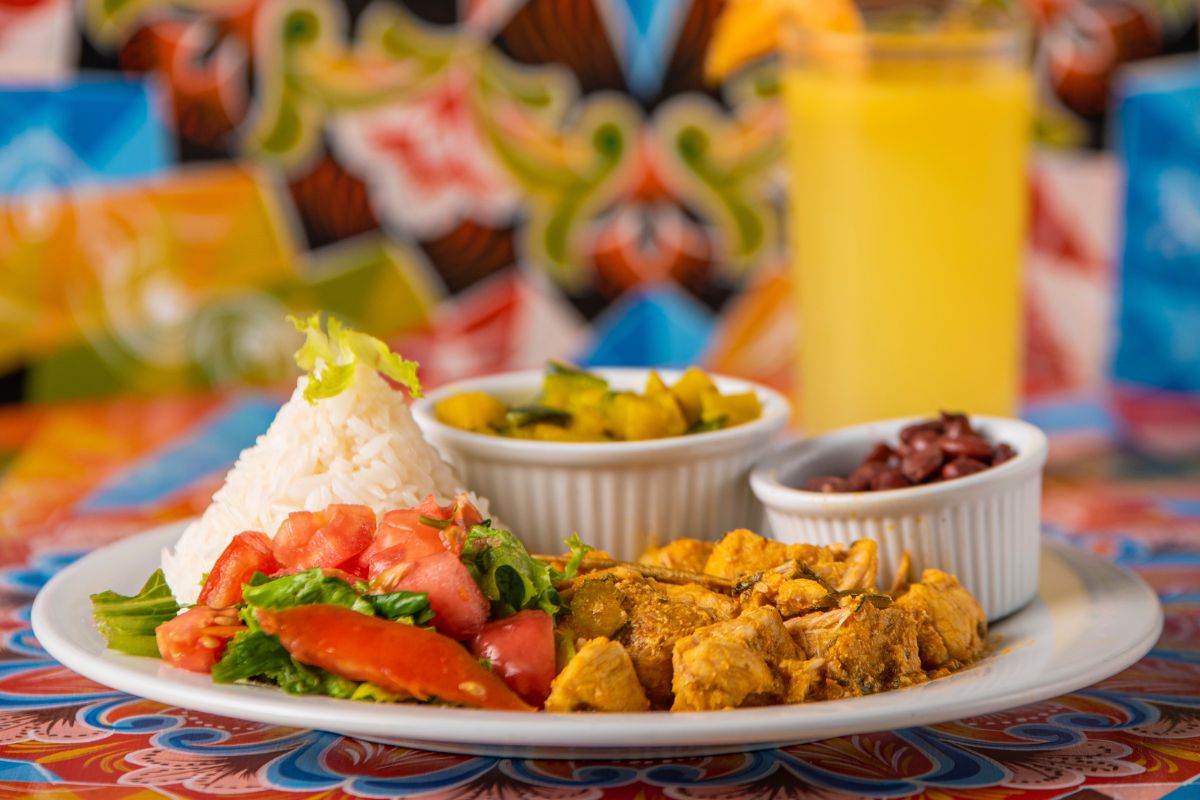 Foodies, delight all your senses and indulge in the cuisine of Central America during a food tour. Plus, there are plenty to choose from to suit all palettes.
Spanning three hours, venture through the city streets on foot, heading to two famed local markets; Borbón and Central Markets. En route, pass by iconic city sites where your guide will offer titbits and local insights.
At the markets, shop for fruit and other fresh produce, as well as local specialties. There are some tours that are solely dedicated to exploring the ins and outs of Central Market (which opened in 1880!).
Meet vendors, learn about the history and sample all sorts of yummy regional staples from coffee to tortillas.
Farm-to-table food experiences invite travelers on a more personal endeavor. Visit multiple restaurants/cafes that focus on using organic and hand-picked ingredients, and that showcase innovative cooking techniques — this tour is well-favored by foodies.
Considered gastronomic hotspots, the Escalante, Amón and Otoya neighborhoods are popular for food ventures too, brimming with incredible dining spots, and local eateries with some of the best traditional Costa Rican dishes in San Jose!
4 – Chill out at Parque La Sabana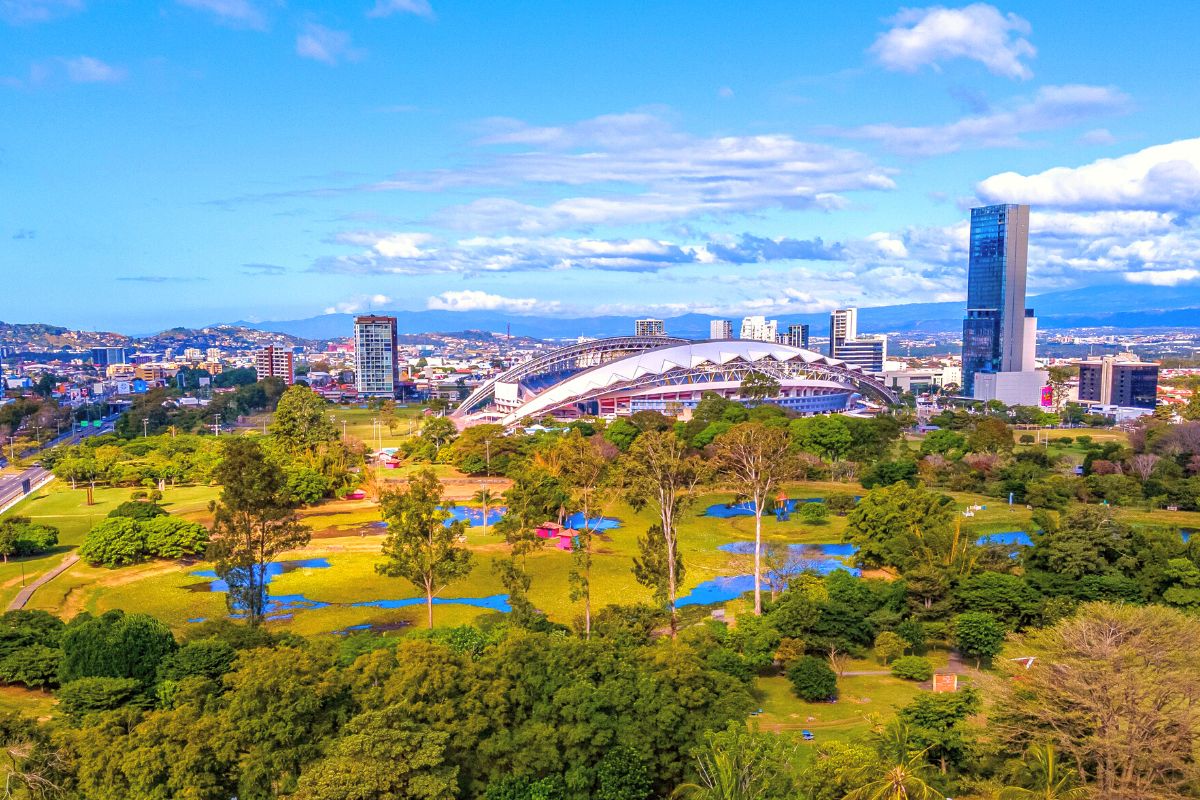 Thanks to its location in the city center, the capital's largest park is much appreciated by those seeking a reprieve from the hustle and bustle of cars and busy streets.
Officially named 'Parque Metropolitano La Sabana Padre Antonio Chapui', it's better known as La Sabana and the urban space is one of the most popular spots for exercise enthusiasts, romantics on a picnic and travelers hunting down chill time in nature.
An artificial lake in the middle of the park is where ducks and geese hang out, and friends, family or lovers flit around its green banks, or under shaded trees with picnic tables.
There are designated pathways for cyclists, joggers and strollers, as well as a few sporting facilities such as basketball, volleyball and tennis courts, as well as soccer fields.
But that's not all! Apart from the natural aspect of the park, its massive grounds are also home to other buildings and things to do in San Jose.
The National Stadium Of Costa Rica, the National Gymnasium and the María del Milagro París public swimming pool are inside the complex. Plus, the Costa Rican Art Museum and La Salle Natural Science Museum are right here too.
5 – Budding baristas, consider a coffee tour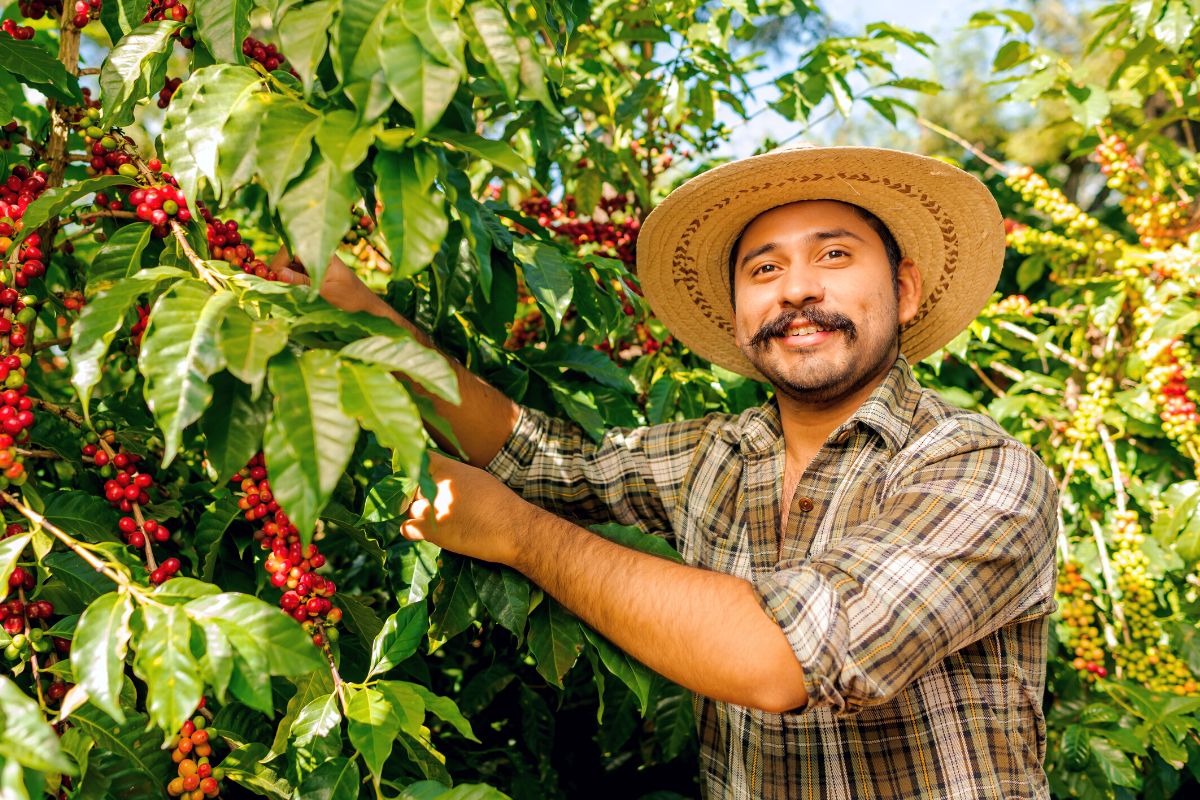 Everybody has their own kryptonite and for some it's coffee. Whether you can't live without it, consider yourself a connoisseur, or are simply interested to learn something new, a coffee tour is pretty epic!
Any coffee snob that's visited enough specialty coffee houses will know that Costa Rica produces some of the best beans in the world. See first-hand how these are cultivated, grown, harvested and roasted (before getting ready for packaging) during an insightful plantation tour at Doka Estate.
Shared with you is also knowledge on age-old brewing techniques for any baristas out there!
Aquiares Estate is another popular plantation to visit for a tour. Be shown ancient growing techniques and also learn some of the history behind the bean in Costa Rica. Tours end with coffee sampling.
In operation since 1991, Britt Coffee Tour is awesome! See how coffee is grown, selected, harvested, roasted, and cupped.
Did you know that the Starbucks plantation is in Costa Rica? The only one of its kind worldwide, start at the visitor's center at the Hacienda Alsacia Starbucks Coffee Farm. Tour the nursery, wet mill, drying patio, and roastery.
6 – Get an adrenaline rush when rafting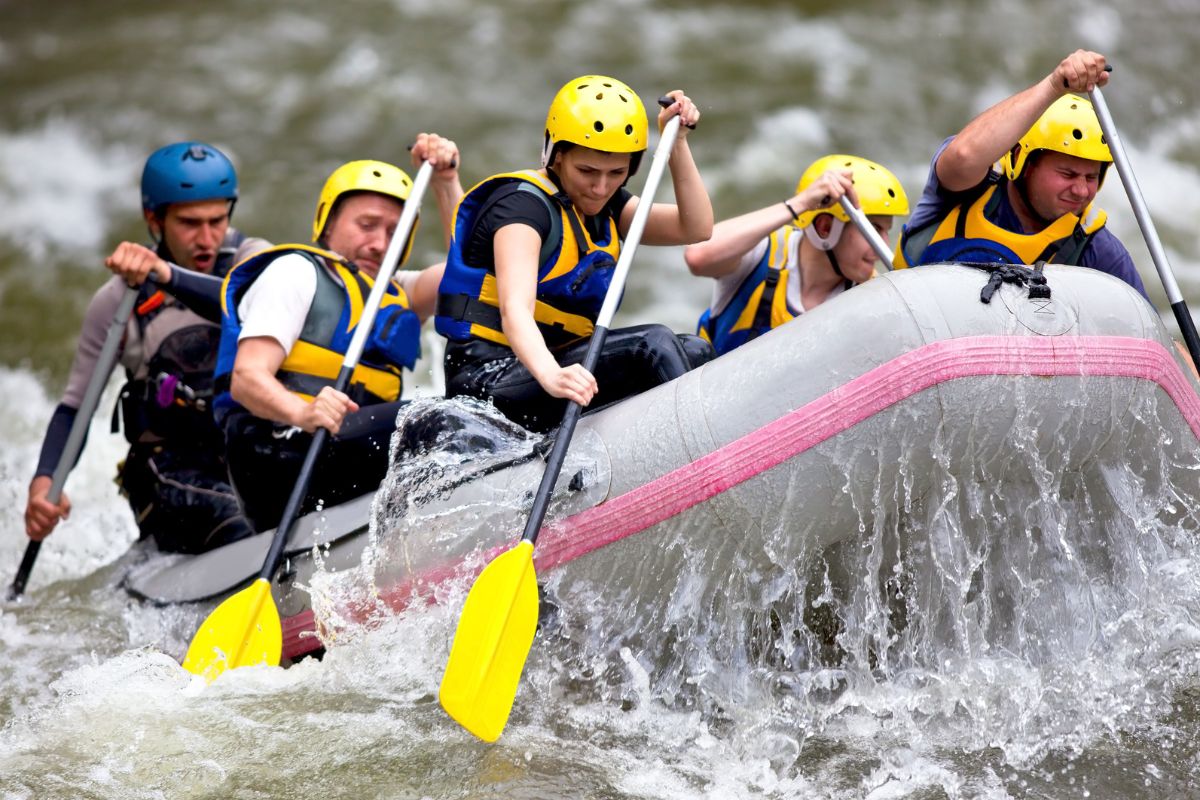 Swooshing and cruising down rapids, maneuvering in between rock pools and appreciating the gorgeous natural surroundings are just a few of the thrills to expect when rafting around San Jose.
Surrounding the capital are mountainous landscapes and volcanoes in between, with rivers and waterfalls marking the hills. Whitewater rafting is available in these areas, and you will need to set aside a few hours for these adventures.
The Pacuare River sports an eight-kilometer route, or opt for a longer 16-kilometer cruise down the Reventazón River. (This river trail is split into two sections; expect to tackle some hectic rapids for half the journey, and the other half is a chilled-out paddle.)
Sarapiqui River boasts class two and three rapids and you can opt for a full or half-day venture. If you've never tried river rafting before, expeditions start with a mandatory safety briefing and instructions, and all necessary gear and equipment are provided.
Does rafting sound too intense? Consider kayaking tours instead, drifting through mangroves and calm waterways.
7 – Start at the beginning at the Pre-Columbian Gold Museum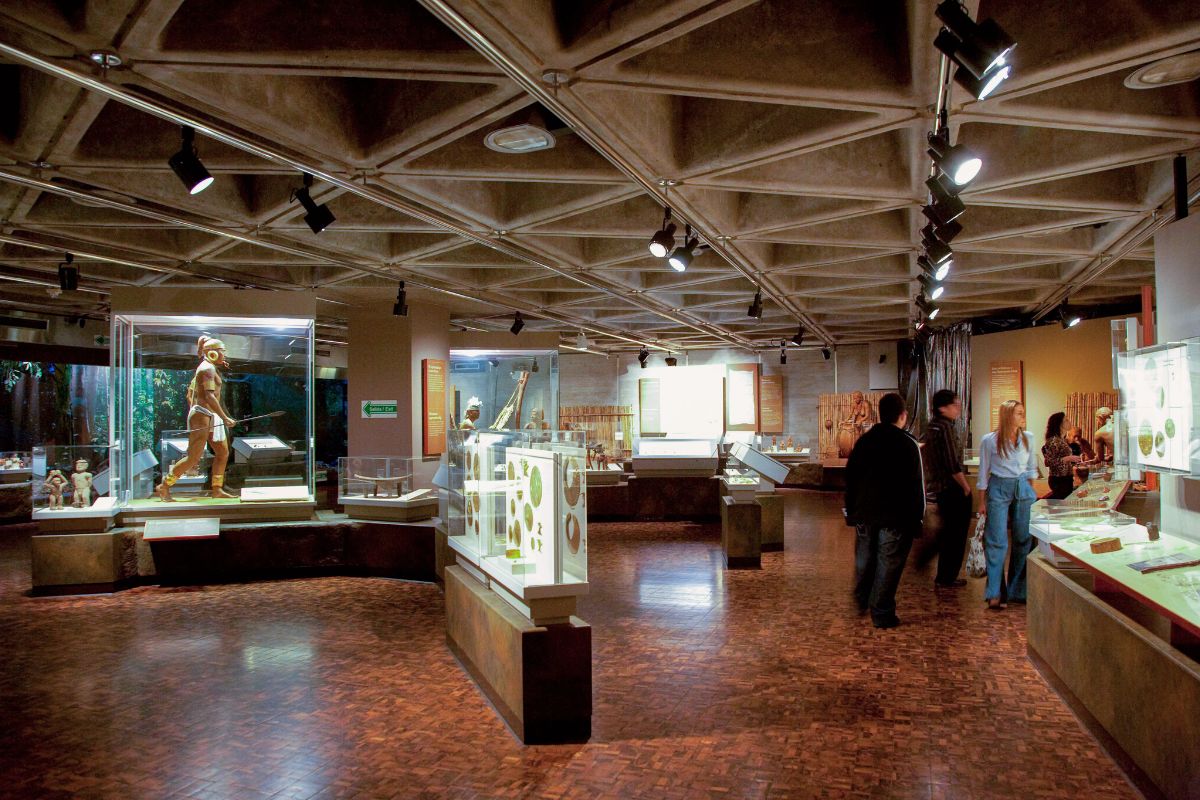 Built in a space mostly underground (below the Plaza de la Cultura), get a real sense of what life was like in Costa Rica hundreds of years ago at the Pre-Columbian Gold Museum.
Fun fact: The pre-Columbian period refers to a time before the Americas were discovered by European settlers when its indigenous people were still the only inhabitants of the lands.
Not only will you get to marvel at close to 700 pieces of gold objects and artifacts, but become clued up on this timeframe in history, the culture surrounding local life and even politics from way back when.
Wandering nine themed spaces, learn about mining and metal manufacturing. There is also an audiovisual room set up where the eight indigenous tribes of Costa Rica give their testimonials.
Sponsored by the Banco Central de Costa Rica; there are other museums to see within the same space that form its collections, such as the Costa Rica Numismatic Museum.
8 – Spend the day at Arenal Volcano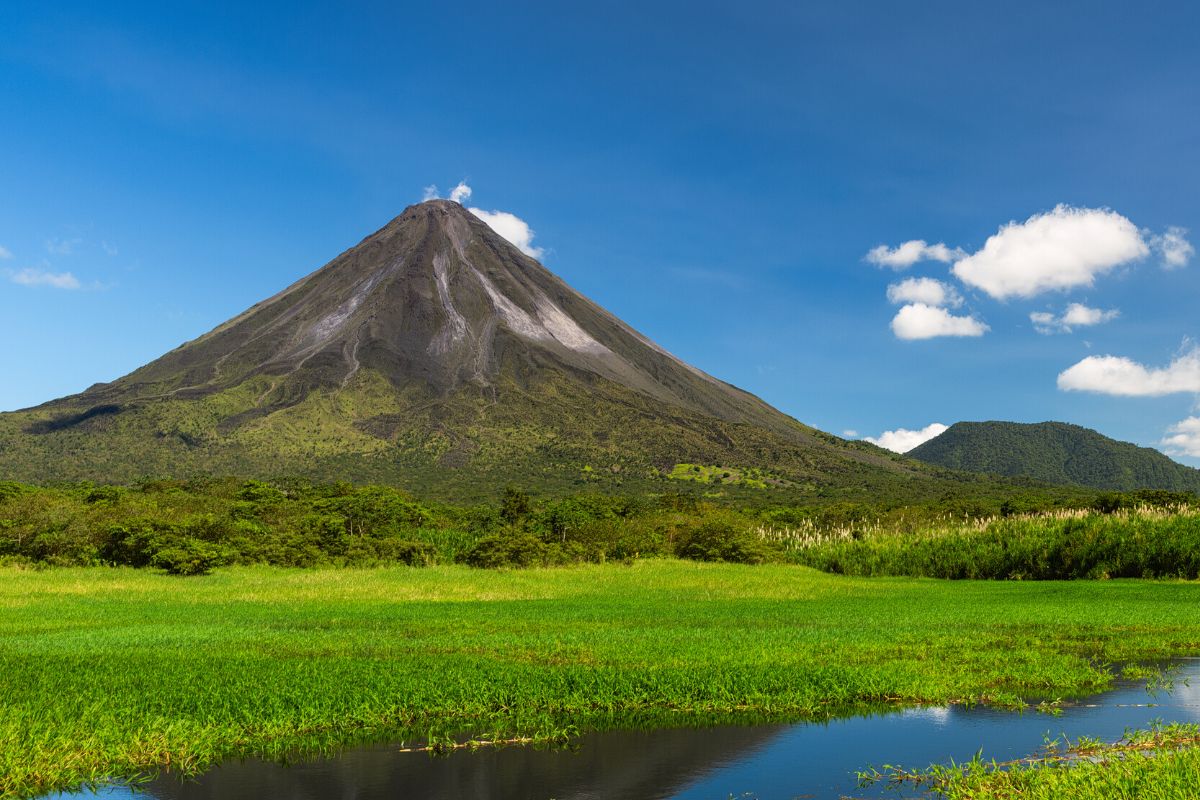 Visit the volcano that can't make up its mind and take advantage of a plethora of outdoor activities in one of the most scenic spots near San Jose. Luckily, Arenal Volcano is not in San Jose city as it experienced active eruptions up until 2010!
Speaking of, it's an interesting story; Arenal lay dormant for nearly 400 years … Then, in 1968 she awoke from a deep slumber and erupted, spitting out lava and ash. From then onward, the volcano was known to erupt on a regular basis, but the year 2010 changed that…
Since then, she has returned to sleep. But travelers still love to uncover this mystical peak, and the surrounding area is as picturesque as ever.
Standing 1,657 meters high, trekking to the crater is one of the most popular activities, as well as visiting its hot springs! There are a total of eight of these natural thermal baths to visit (heated by the volcano) and range from private to public ones.
Outdoor adventurers are in their element when visiting the park, as there is much more to do and see. From zip-lining to rappelling to rafting to kayaking to biking to horseback rides to the volcano, the options seem unending.
9 – Stroll around Parque de la Paz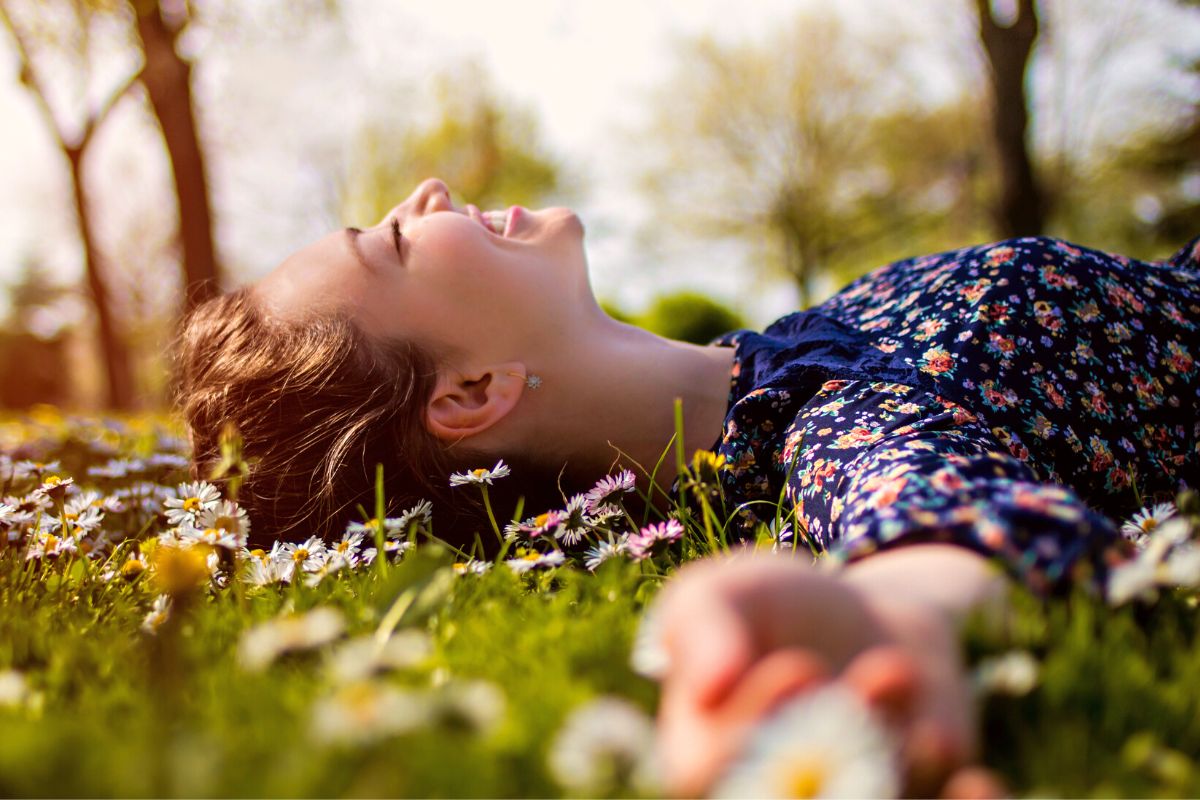 Translating directly to 'Peace Park' that's exactly the type of atmosphere you can expect when visiting Parque de la Paz, sitting on the border of the capital city.
Traveling to San Sebastian District (in the south side), if you're looking for a nice, quiet place to chill for the afternoon, or have a picnic to enjoy your goods from a local market, the park is a perfect pick.
Unusually so, it's a great location for kite-flying (thanks to its elevation, winds blow through) and for this reason, it's also loved by families and those with younger children. Plus, there is a children's playground here.
Other park facilities include tennis and basketball courts, a cycle track, a soccer field, hockey rinks and a BMX track, plus a concert venue and a small square utilized for local markets.
The lake inside provides a naturally calming space, offering tranquility for those that need it. Rowing boats are available to rent and it's pretty romantic out on the water. The La Destrucción de las Armas (The Destruction of the Arms Monument) is at the grounds too.
10 – Feel the adrenaline when ziplining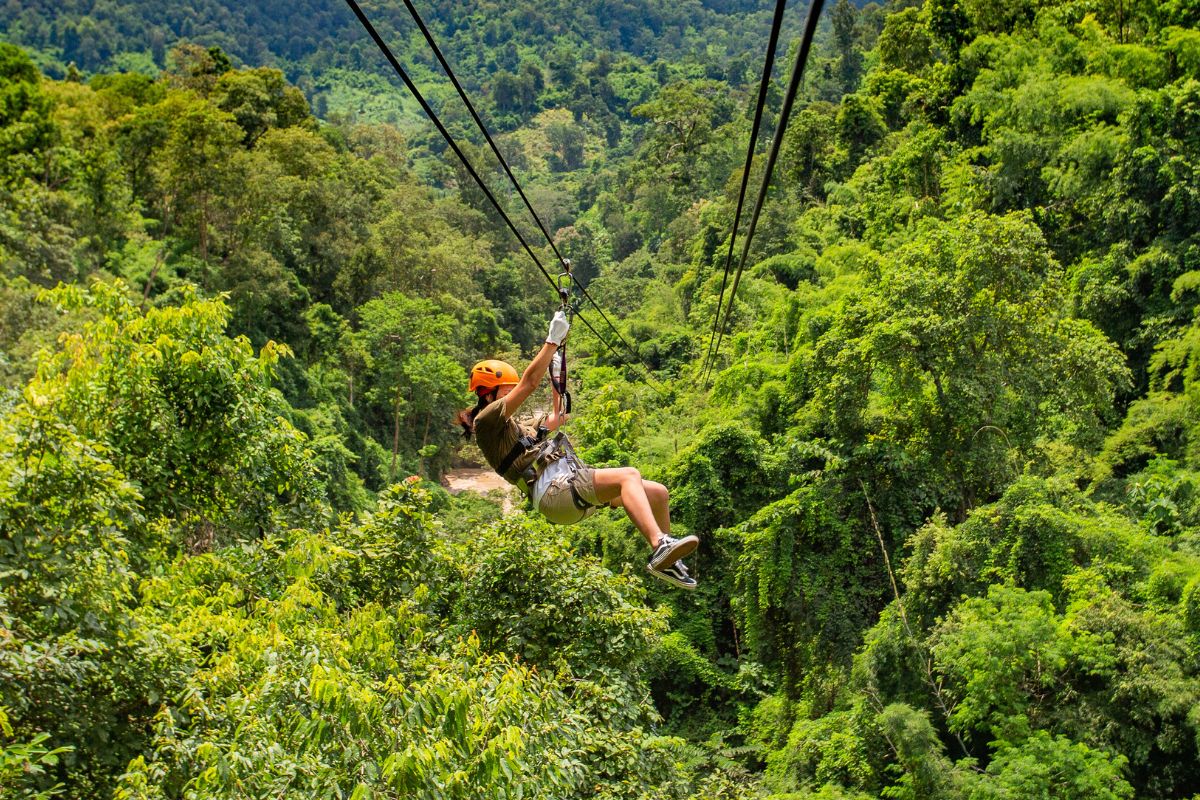 Truly feel like Tarzan and Jane as you glide from one treetop to the next in a lush rainforest during a ziplining venture! But good luck with choosing where to go ziplining as there are many options!
With a whopping 19 platforms to get through, Carpintera Hills (a protected nature area) has unending views of forests and wildlife and is only 30 minutes from San Jose.
At Go Adventure Arenal Park, Arenal Volcano sits in the background as you glide through nine lines.
Rainforest Adventures is located within a private ecotourism reserve and the lines here provide awe-inspiring vistas as well as heart-palpitating moments. Fly over the Molinete River, and their longest zipline (the Adrena-Line) runs for 700 meters. There are a total of 10 zip lines here.
San Ramon (half an hour from San Jose) and San Luis (located in the Central Valley region) are also popular places for ziplining adventures.
11 – Sit in silence and admire the Metropolitan Cathedral of San José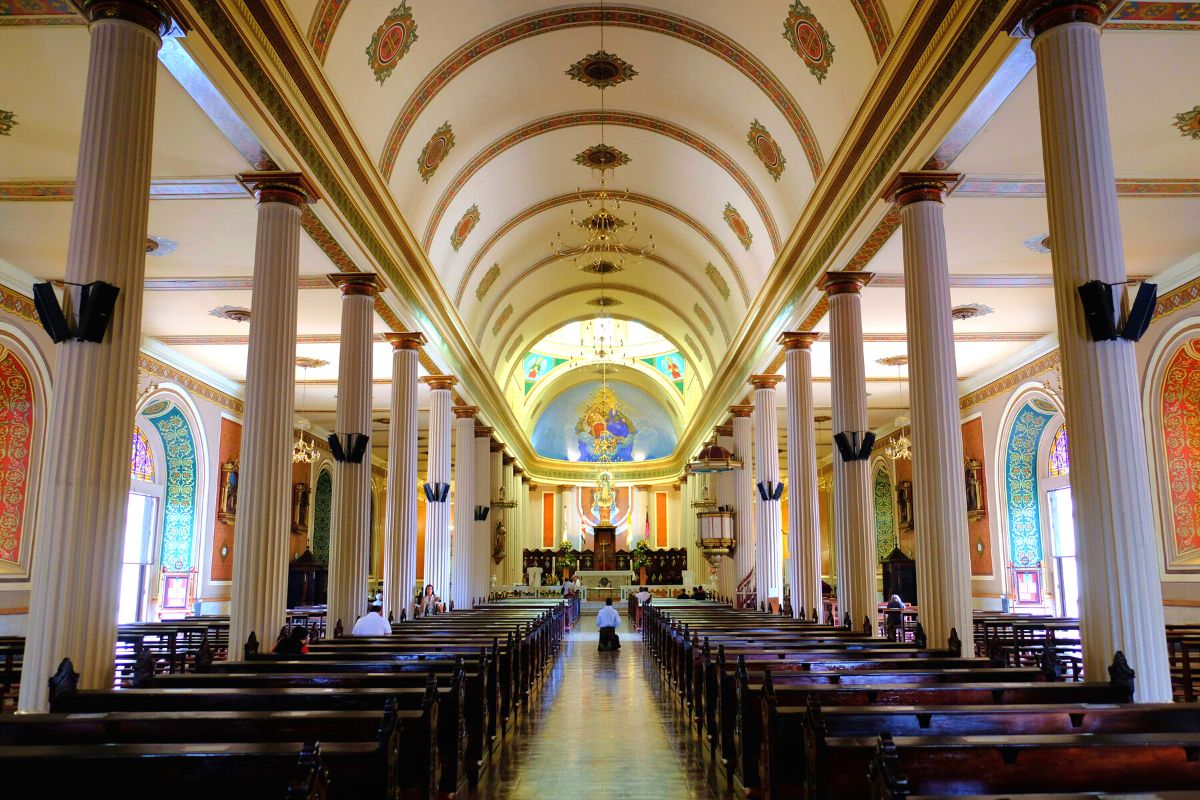 As the age-old saying goes: 'don't judge a book by its cover' and the phrase couldn't be more applicable in this case. Not only the capital city's most important catholic church, but the Metropolitan Cathedral of San José is also Costa Rica's main catholic church.
From the outside, it isn't the most extravagant, however, once you step inside and admire the stained glass windows, the artwork and the bas-reliefs, you'll think otherwise, and the church holds much significance.
Whilst construction began in 1825, it wasn't until 1871 that the entire building was complete. Then, in 1983 the cathedral was graced by the presence of Pope John Paul II.
Spot the marbled statue (created and sculpted by famous Costa Rican artist Jorge Jiménez Deredia) of his eminence. It was added to the grounds shortly after the Pope's visit. There's also a small garden here and La Catedral Metropolitana de San José hosts regular mass on Sundays.
12 – Unwind at Manuel Antonio National Park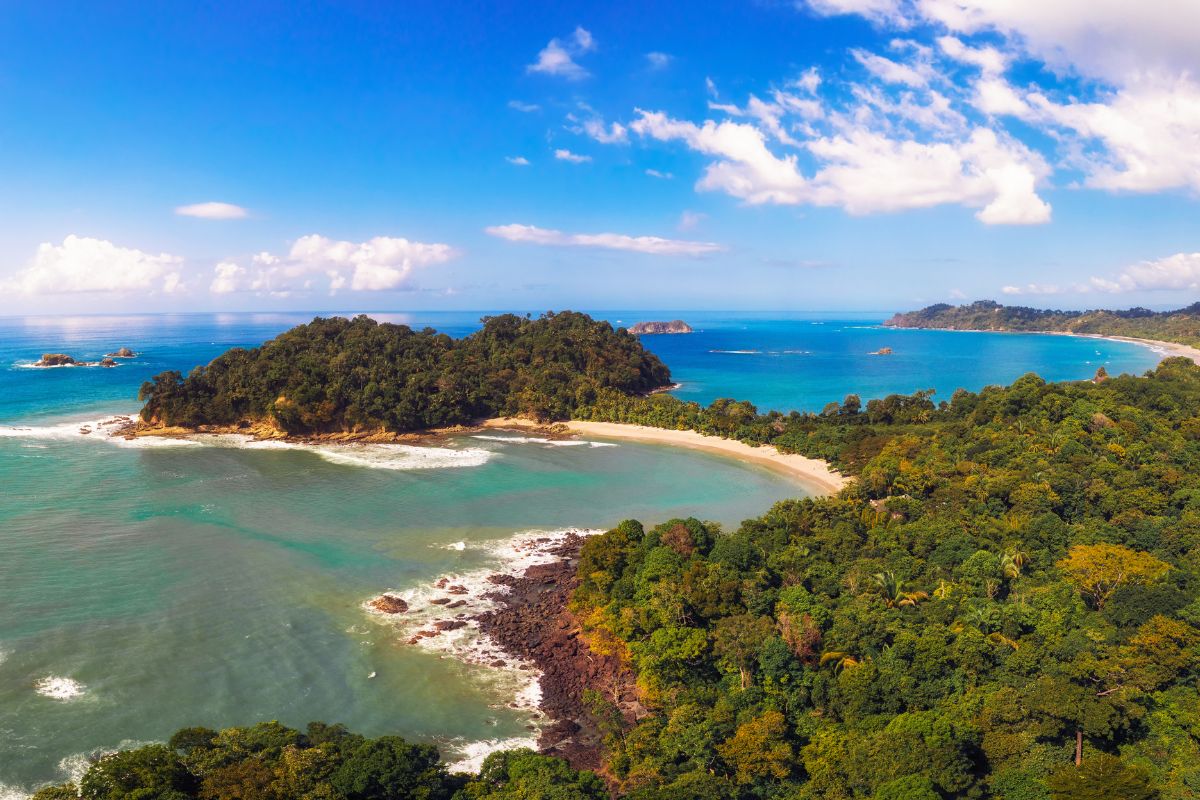 From lush forest to coastal paradise, enjoy a rewarding hike through Manuel Antonio National Park and be greeted by serene beaches with soft sands and picturesque bays where you can go snorkeling — or jet skiing!
Feel free to explore the park yourself or guided tours are offered — which many travelers often prefer. As you wander through the rainforest, meet sloths, iguanas, toucans and squirrel monkeys en route and the park is loved for its bountiful wildlife to see (and photograph).
Spanning 683 hectares, the landscape comprising beaches, reefs, forest and mangroves opened up to visitors in 1972, however, it remains under high conservation.
A useful tip: Nearing the park you may see a haggle of "tour guides" offering you a bunch of tour options. They are not official Manuel Antonio National Park guides, so don't get fooled.
The park is open from Wednesday to Monday but closes Tuesdays.
13 – Indulge in a chocolate tour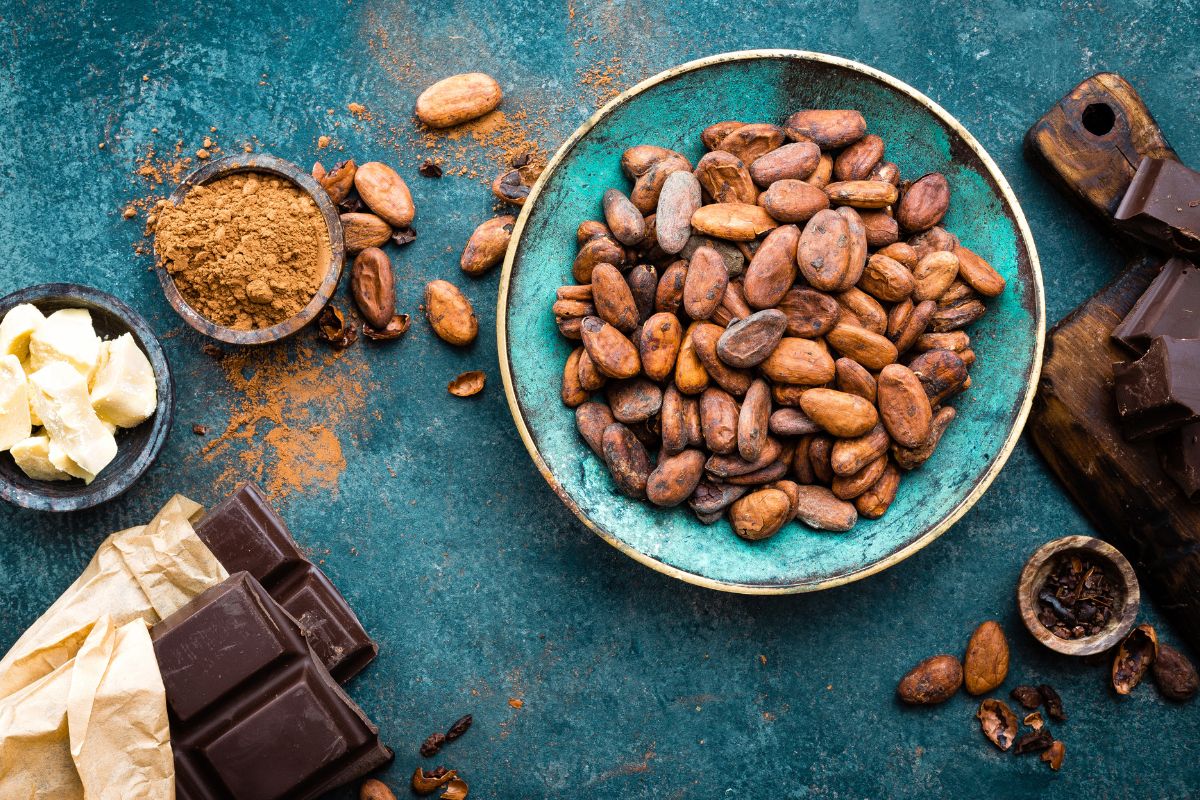 Calling all chocoholics! Did you know that cacao beans grow in abundance in Costa Rica, producing some of the world's finest (and first) chocolate?
These parts of the globe were where some of the first beans were known to start growing and so a chocolate tour while in Costa Rica should surely be a prerequisite.
For serious chocolatiers, head into the jungle for a riveting and informative hands-on experience. During the tour, you'll be guided through the Tirimbina rainforest to an old cacao plantation and learn all about the production process from seed to chocolate bar.
There are also chocolate tours near the Arenal Volcano region in La Fortuna de San Carlos. Gain knowledge on the vast history of the cacao bean stretching back some thousands of years ago.
Considered a sacred plant and used during ancient ceremonies, learn how local communities utilized the bean, (and not just for chocolate production). Then, hear how the plant is grown, is harvested and then refined into chocolate. The two-hour tour ends with a chocolate sampling.
14 – Investigate the Museo del Jade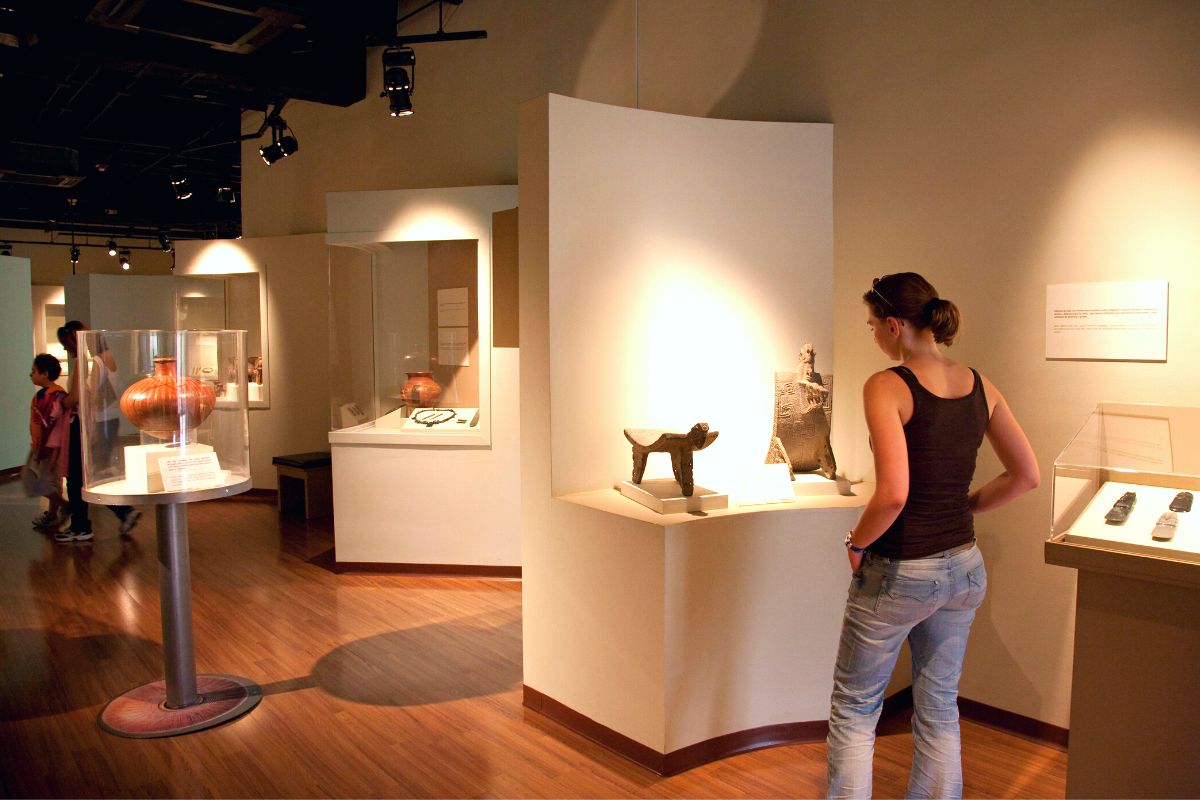 For all lovers of stone — whether it be thousands of grains cast as cement or the semi-precious kind, the Museo del Jade that's filled with dozens of displays of the natural material in many forms will delight!
Exhibiting more than 7,000 different stone pieces dating back to the Bronze Age and the Classical Era, study how people from the pre-Columbian era utilized jade, even for trading.
The space is divided into five levels, and there are six permanent exhibitions, each highlighting varying themes or topics.
Not only limited to the green jade stone (also known as a stone of good luck), find other pieces of art or sculpture crafted from various natural elements, such as ceramics and sculptures. Uncover traditional jewelry and ornaments, tools, art and items depicting animals or social gatherings.
Become impressed with the museum even from its exteriors, sporting an abstract-shaped building inspired and designed to look like a piece of raw tumbled stone. But, this isn't the museum's first home.
First opening its doors in 1977, the institution was relocated to its new permanent address — a more apt and spacious locale fit to hold and showcase its now vast collection.
15 – Experience the thrills during a quad tour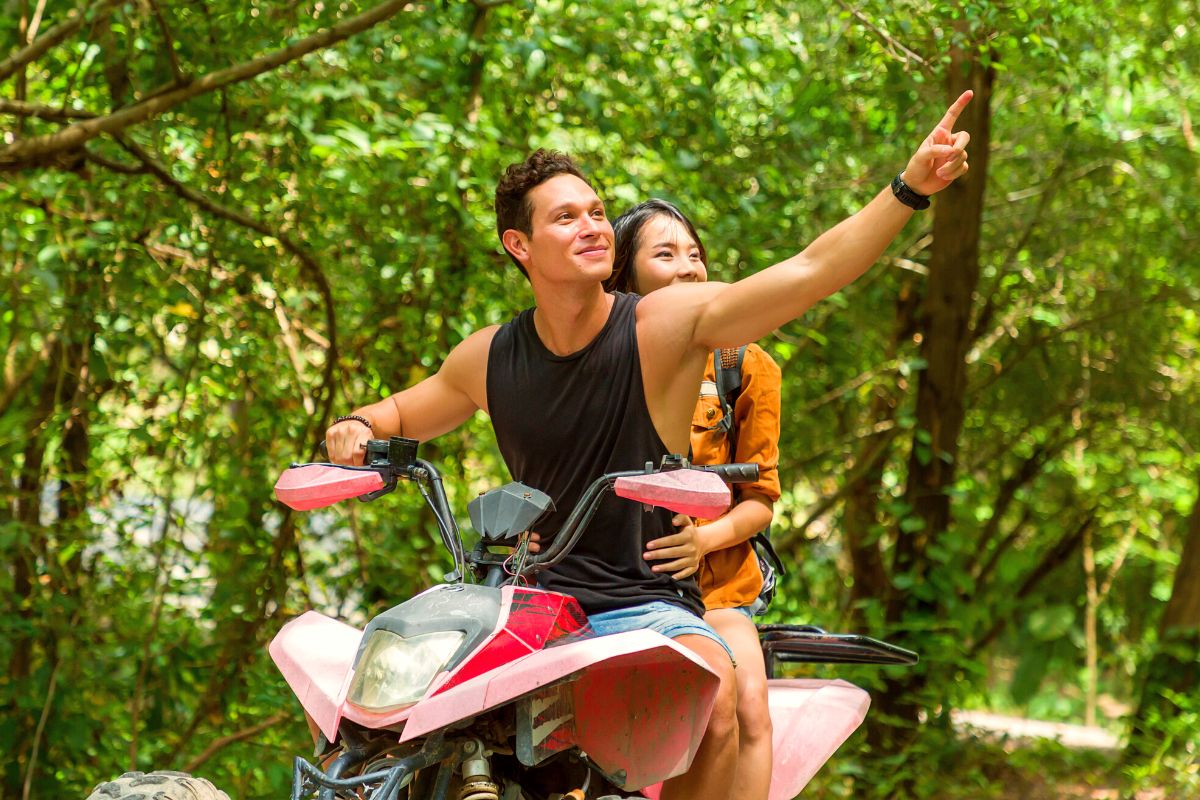 Rev up those engines and feel all the adrenaline running through your body during exciting quad tours in San Jose — where the only thing surrounding you is Mother Nature!
Tearing up the tracks; there are different options when it comes to these ATV expeditions, each choosing different locations to cruise around.
Spend a couple of hours cruising through jungles and along mountain trails landing up at a beach before heading to the Tarcoles River bridge where crocodiles roam in the waters.
Or, go chasing waterfalls, starting your adventure from Jaco Beach. Heading into the mountain ranges behind the beach, zoom to Cascada del Zorro and then further on to Pura Vida Falls.
Some ATV tours start from the Tarcoles River and take drivers along a private outlined jungle trail. Whizz past teak plantations, cross more than 10 rivers, visit two beaches and try a wheel spin along dirt paths in the rainforest!
If you've never driven a quad bike before, all tours begin with a demonstration and safety briefing.
16 – Shop the San José Central Market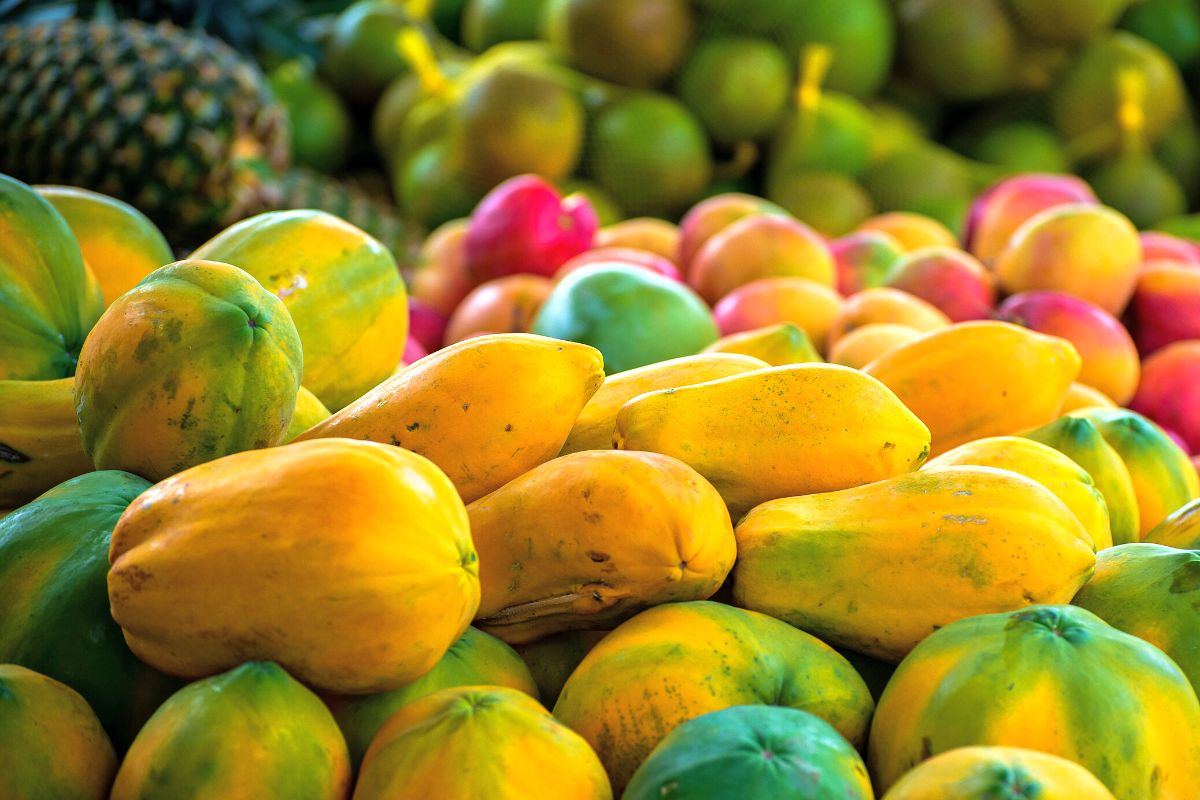 Whether your passion is food or you simply love to visit a fantastic market when traveling, you cannot miss a trip to Mercado Central (San José Central Market) when holidaying in the capital!
Not only vibrant, bursting with colors and a treat for all senses, this is one of the best places to shop for local ingredients from fresh produce to herbs and spices — and even souvenirs.
Taking over the small streets and alleys on Avenida Central, it's been serving locals ever since 1880, deeming it not only a market but a historical city treasure too.
A trip to this marketplace wouldn't be complete without a stop at San Jose's oldest and first ice cream shop; La Sorbetera de Lolo Mora. It served its first customers in 1901.
There are plenty of stalls and restaurants selling mouth-watering plates of street food and specialty bites. Grab a communal table and chair and feast on seafood or traditional Costa Rican staples.
Stock up on handmade crafts, and this is a great place to buy coffee!
17 – Go on a San Jose craft beer walking tour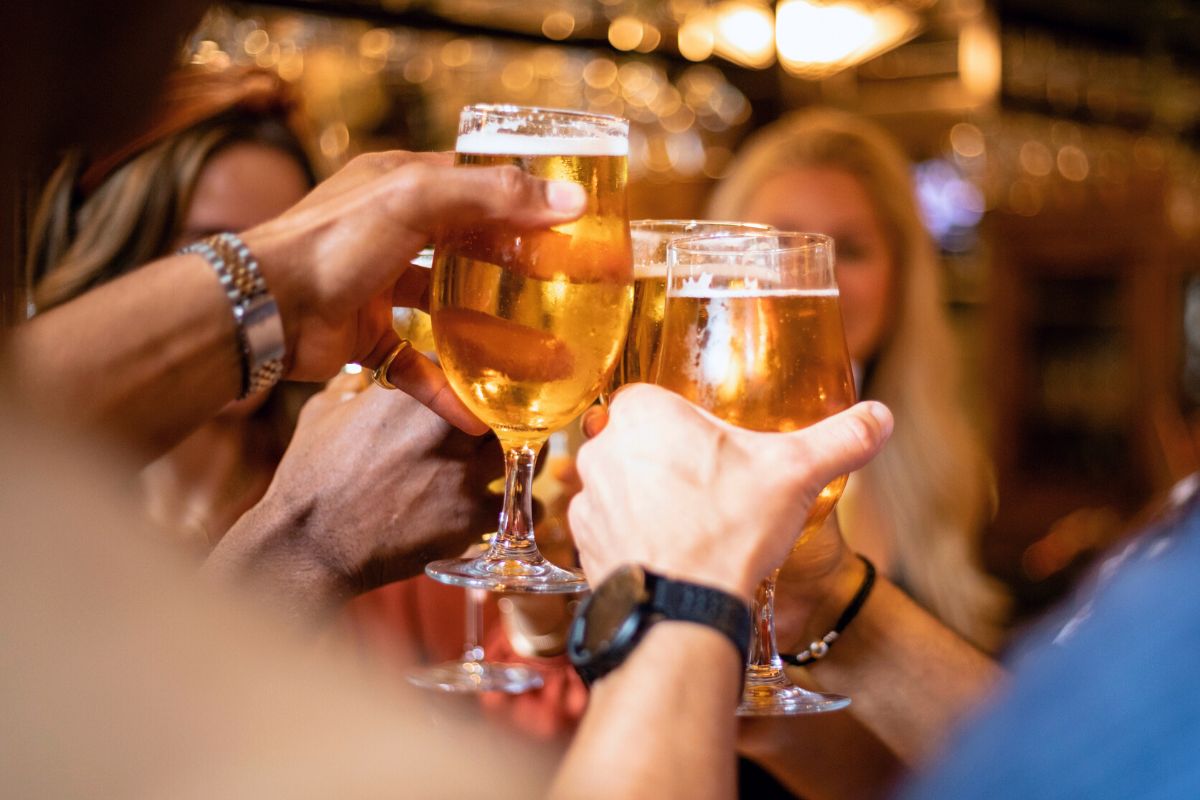 Quench your thirst, get a bit festive and sample the local brews during a fun (and insightful) craft beer walking tour!
When the stars come out to play and the city's nightlife scene becomes abuzz, your tour is set to begin — expect all the ambiance at this time of day wherever you go!
Traveling by foot, beer hop to a total of four local pubs/bars where the learning starts. Get schooled on not only the production processes required to brew the perfect craft but also become more clued up on the history of beer in Costa Rica and San Jose.
Moving from one location to the next, pass by monuments and landmarks in between and gain local information shared by your guide about varying places you pass.
Sample local crafts at each drinking hole, paired with traditional snacks, each chosen specifically for its harmonious flavor profile.
18 – Witness the Poas Volcano in person!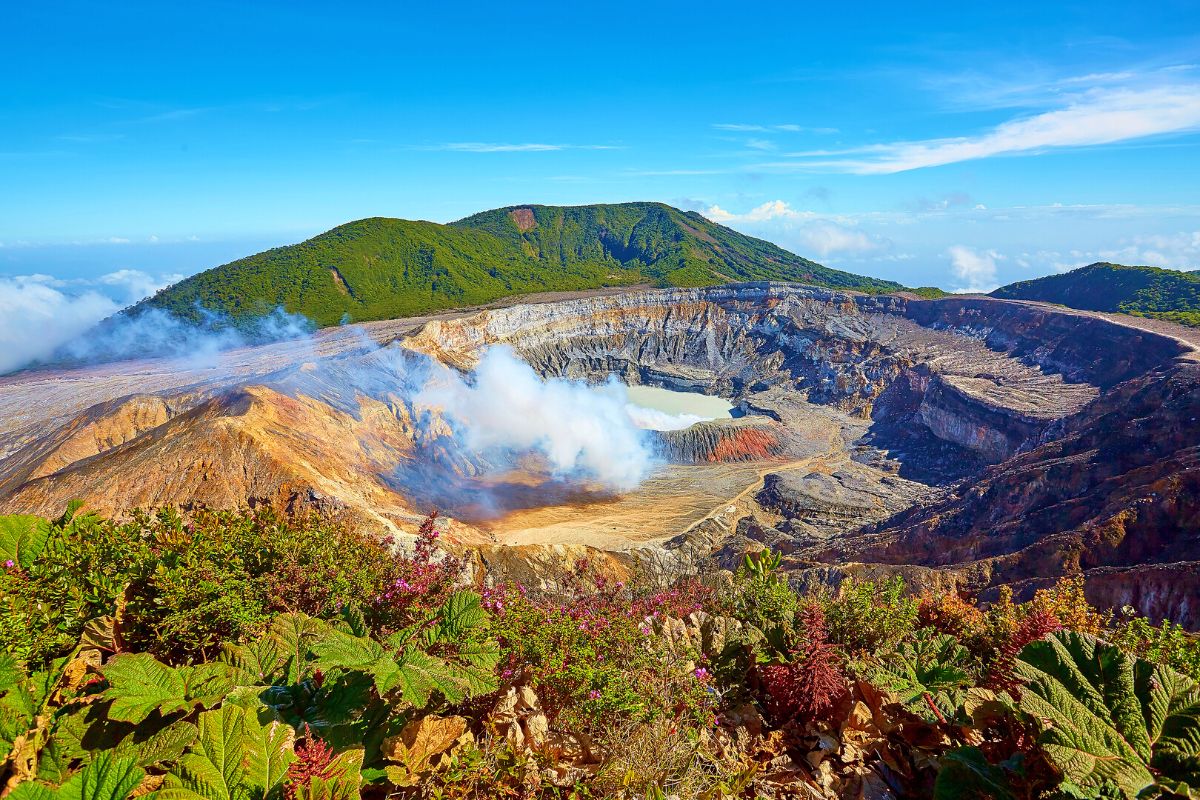 There is more than just one impressive volcano to visit in San Jose and the landscapes surrounding the city are famous for being dotted with the volcanic kind. Still active, but not experiencing any eruptions since 2017, the Poas Volcano is one of the most visited attractions.
Not only that, it's one of the world's largest craters, and hiking and walking trails to view the phenomena draw in the crowds. A popular trail is the one to Lake Botos (locally known as Laguna Botos).
Filling up an old crater with milky blue waters, spot a natural aviary of birds such as the clay-colored thrush (Costa Rica's national bird), hummingbirds, the emerald toucanet and the super pretty tanager. There is a viewing platform outstretching over the lake.
To reach the main crater, start out at the visitor's center. After watching a short video about the volcano, including safety measurements, enjoy a short 10 to 15-minute walk (depending on your pace) to the crater.
With protocols in place, you can view the natural bowl from the outskirts on a clear day, and even witness smoke clouds rising and gasses spewing out from its core.
On that note; the temperatures within the Poas Volcano National Park drop drastically. When the clouds sit low, they cover the crater and can hinder visibility.
19 – Have endless fun at Parque de Diversiones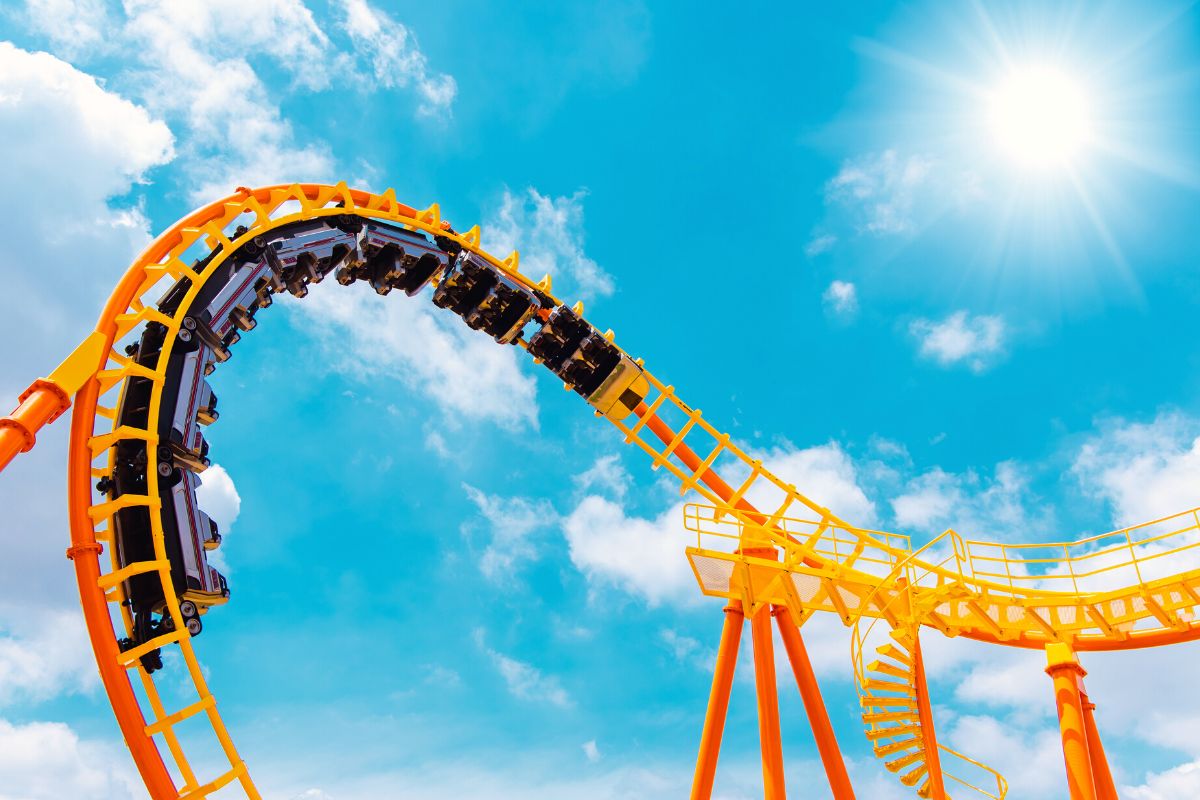 Who doesn't love an amusement park? Whether you're young or old, there's something so spectacular about these parks — perhaps for adults, it's the nostalgia, and for kids, it's the carefree attitudes that invoke all that excitement!
An amalgamation of rides for adults, families and children, get ready for all the thrills, and rides are designed to suit all thresholds.
For the hair-raising tummy-flipping type, attempt the adrenaline attractions like the Bocaraca roller coaster, the Tornado slinger, or the Sky Master where you'll whizz around with 360-degree turns.
If you're traveling as the Brady Bunch, hit the Games Center and try out classics such as ring throwing and darts, with prizes up for grabs. Travel class three rapids on a family-size tube at the Pacuare zone, or tour the park on a vintage train!
Little ones enjoy endless fun at the kiddy attractions with 14 rides! Sail on the spinning Barkito, enjoy the classic carousel Caballitos, whirl around in the Tacitas Locas or bring the kids to the Play Parke.
Rides and attractions are a combination of both water fun and on-land endeavors, so make sure you pack your bathing suits — and plenty of sunblock!
20 – Adventure around on a bike tour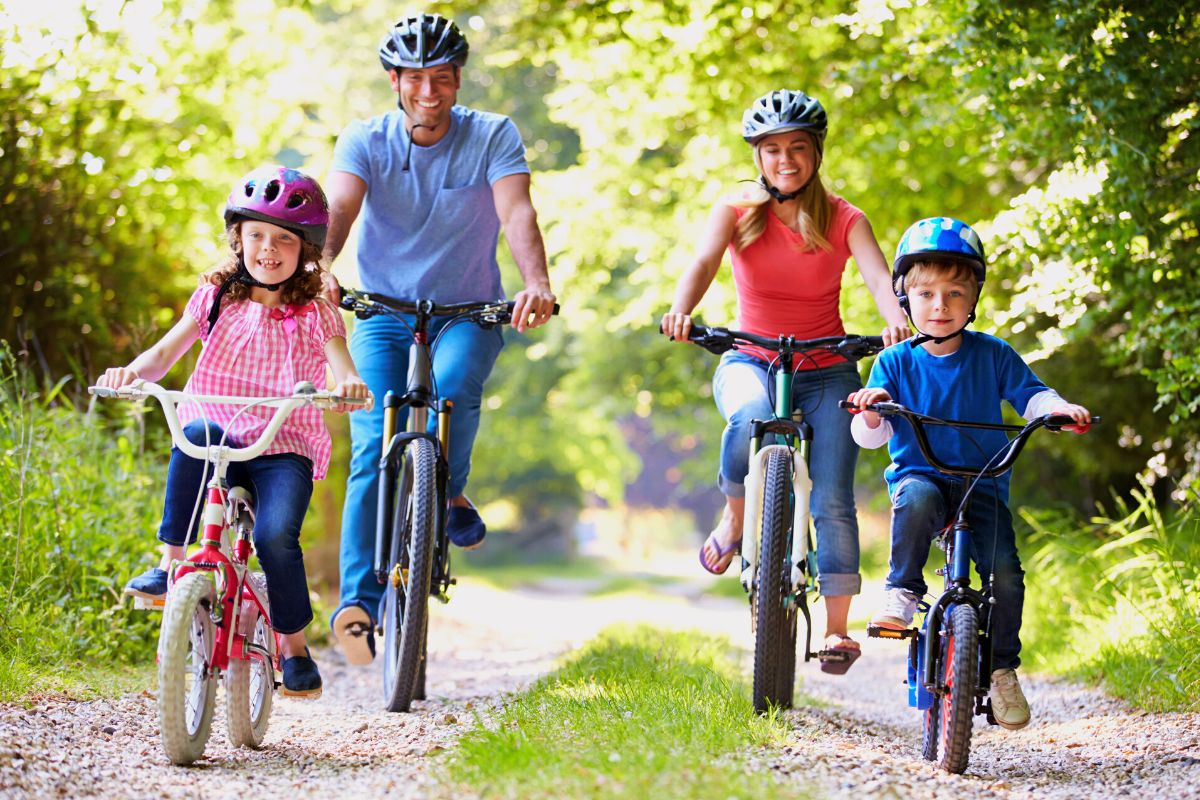 Covering more ground than a regular walking tour, a bike tour is a fantastic opportunity to travel around the city within a short space of three to four hours.
During this time, peddle your way around San Jose, visiting its must-see attractions and landmarks, as well as passing through different neighborhoods and parks on the journey.
Pick up useful information about the various districts you cycle through — which can come in handy later when you're deciding where to eat or the things to do in San Jose for the day.
The Teatro Nacional (National Theater of Costa Rica), the Rutas Naturbanas – Banco Central, Parque Nacional Park and a few cafes and local eateries are examples of places you'll bike past.
If cycling is your jam, there are multiple-day cycle tours to the surrounding areas and towns  (where the roads don't overflow with vehicles and people) to enjoy some exploring in the fresh, open air.
21 – Cross the Monteverde Hanging Bridges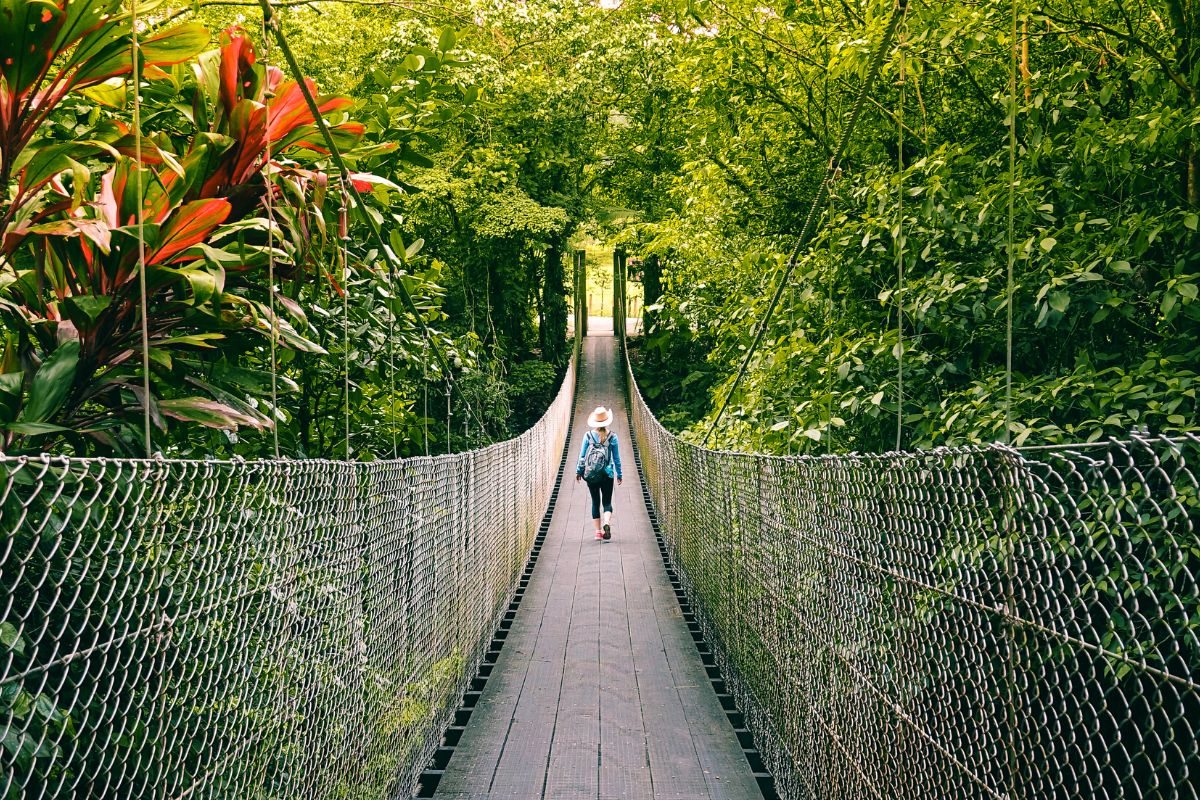 Imagine walking through a sea of clouds floating by, over and through a forestry of treetops… This is exactly the scene to expect when attempting the Hanging Bridges around Monteverde.
Monteverde spans into the Puntarenas, Guanacaste, and Alajuela provinces, wrapping around the Cordillera de Tilarán mountain. It's, in fact, a deemed conservation area filled with an abundance of native fauna, flora, and wildlife.
Hundreds of tourists arrive at the natural park to trek across its epic hanging bridges, built in between the trees, and there are a few of these special suspended platforms to attempt around the area.
Crossing three kilometers in total, there are eight hanging bridges to get through at the Treetops Walkways inside Selvatura Park. The highest bridge dangles 170 meters above the ground!
During a guided tour across the hanging bridges at 100% Aventura, learn about the nature and animals and insects surrounding you from your knowledgeable local chaperone. Extending over two hours, there are three kilometers worth of bridged trails.
Operating since 1997, Sky Adventures Monteverde Park offers a Sky Walk comprising bridges and a few short trails, all allocated at varying levels amongst the trees. It stretches 2.5 kilometers amid the Monteverde Cloud Forest.
22 – Watch a performance at the grand National Theater of Costa Rica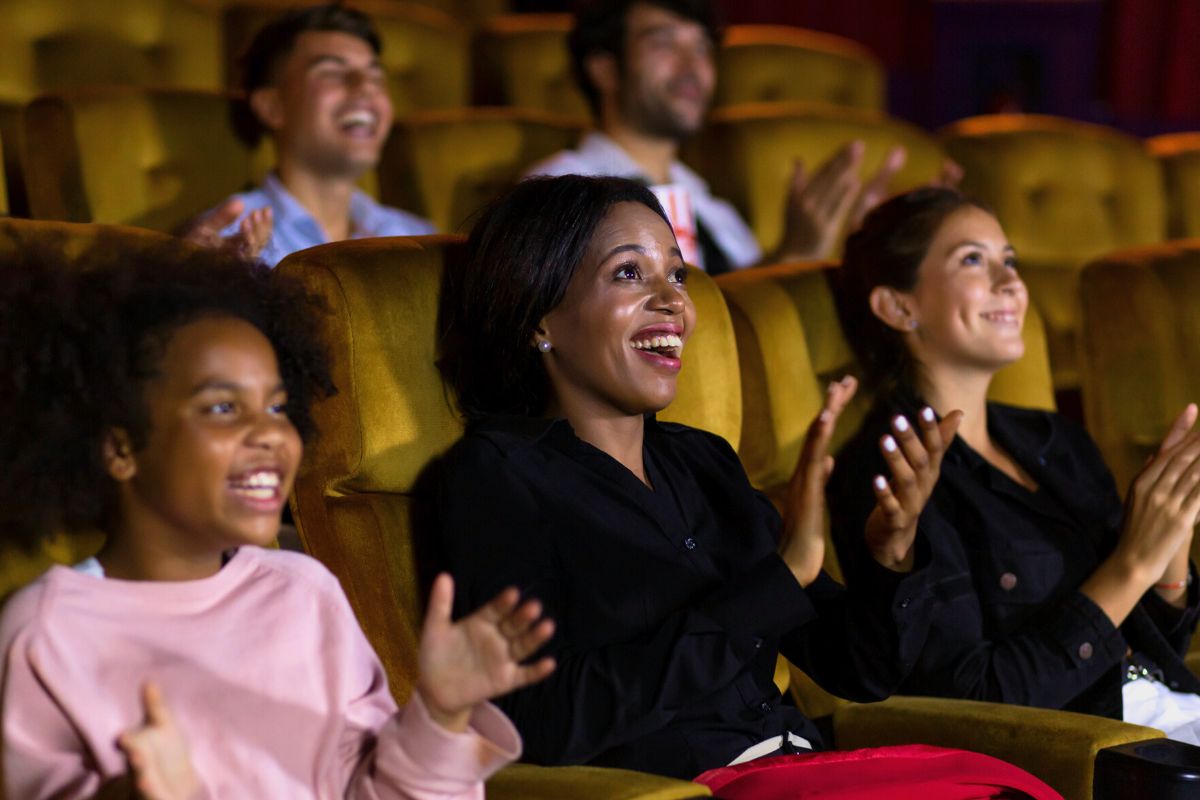 Talk about a gorgeous building! For anyone who is a sucker for architecture or sightseers who love to snap unique photographs of interesting buildings, find yourselves impressed by the National Theater of Costa Rica!
Not only a stunning city landmark, but the theater is also still utilized and monthly performances continue to light up the stage — check the online calendar to see what is happening that week, from plays to symphony orchestra concerts.
Constructed between 1890 and 1897, fascinatingly, when the showhouse was first built, the lightbulb had only recently been invented, thus, the lighting, sound and staging setup were all designed pre-20th Century.
It feels as if you are stepping back in time inside its grand main hall and lobby area, and there are even guided tours (offered in English and Spanish) around the theater. All of the ornate features and decor inside are the original and form part of the live 'artistic work of the theater.'
If you're not here to watch a show and are interested in just scoping the interiors, stop by the Alma de Café for a coffee and then explore the collections inside as well, made up of old photographs (including negatives), show posters and more.
23 – Explore the Museum of Costa Rican Art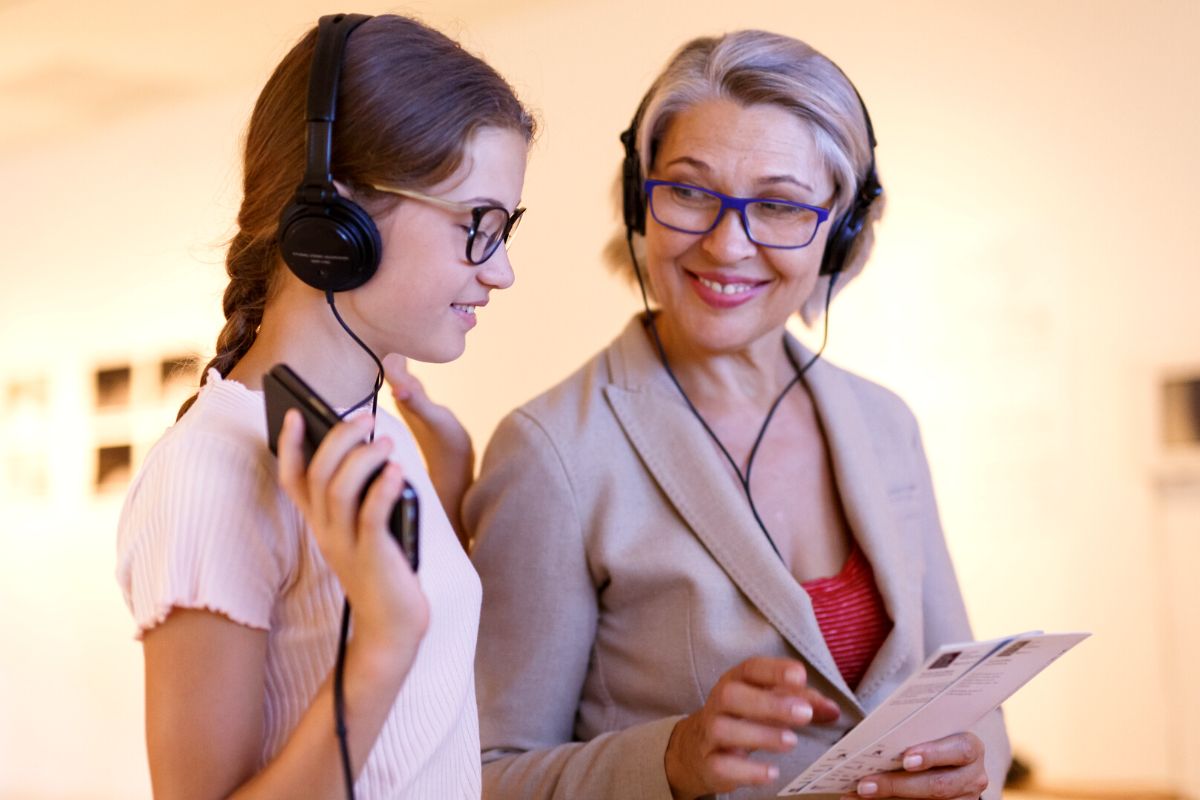 Deep dive into the creativity of Costa Ricans stretching back hundreds of years at the Museum of Costa Rican Art — with impressive visual collections to scour through.
Opening in 1977, make your way to La Sabana Park (Parque La Sabana) where the museum is located inside. Boasting over 6,000 pieces of stone, wooded, printed, sculpted and painted art, investigate these through the permanent collections on display.
Starting with the Art History collection (dating as far back as pre-Columbian times) is a great way to gain insight into the art world of Costa Rica before you visit the other collections predominantly featuring real-life original artworks.
The Costa Rican Art exhibit focuses on local collections from the 19th century until today, or slinky on over to the Famous Artists of Latin America gallery for a glimpse of famed work by artists around the region.
Not only limited to indoor collections, stop by the Sculpture Garden to spot sculptural pieces by more local artists.
24 – Trek the Irazu Volcano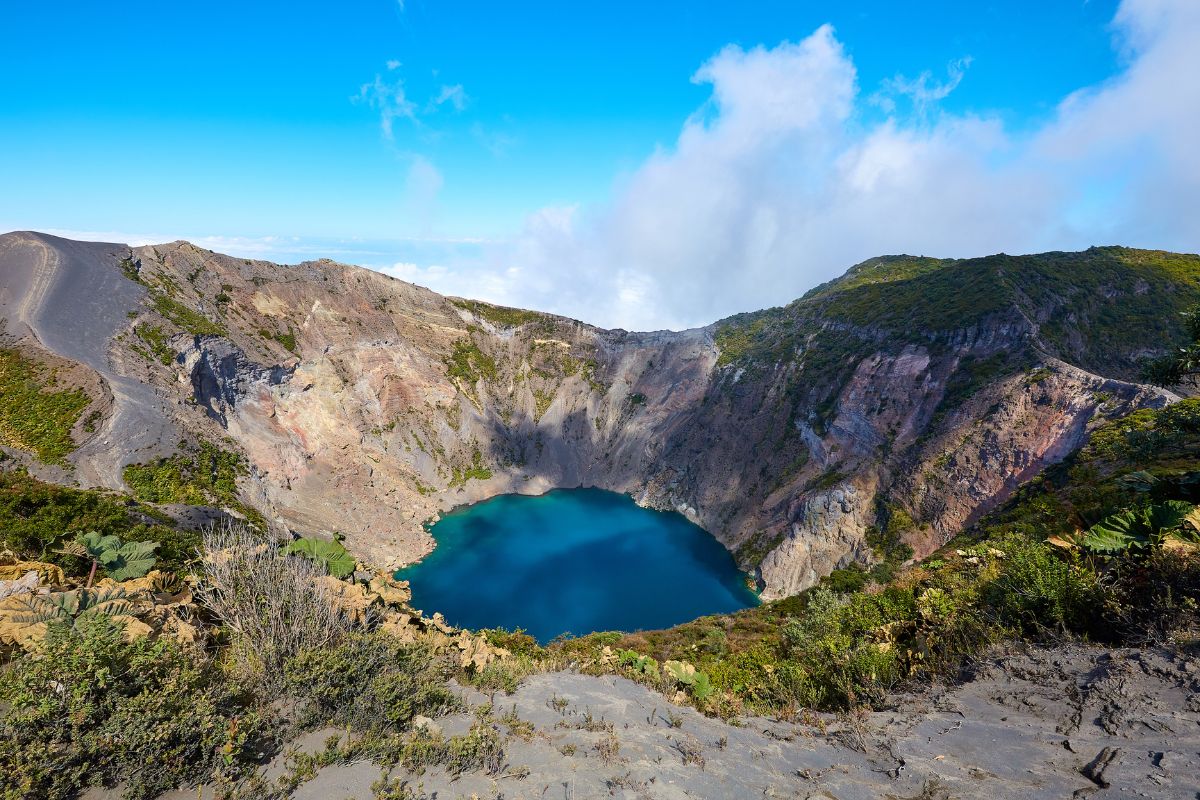 Showing off vistas of both the Atlantic and Pacific Oceans, and as the highest active volcano in all of Costa Rica (sitting 3,432 meters above sea level), Irazu Volcano amazes tourists time and time again, exciting every outdoor enthusiast.
Discover several craters here — which make for popular hiking trails in order to reach them — and the activity is well-favored among those who arrive at the national park.
The main crater is named Diego de la Haya crater, showing off delicious olive-green colored waters that fill the caldera. La Laguna, Playa Hermosa and El Piroclastico craters are also accessible to view via designated walking trails.
Last erupting in 1994, and its first explosion recorded in the 18th century, the volcano's name can be loosely translated to the 'mountain of thunder.' Thanks to its positing the climate in these parts remain relatively cool all year round and often low-hanging clouds simmer around the hills.
Divided into the Craters Sector and the Prusia Sector, there are more walking/hiking trails within the latter forested section like the Cabeza de Vaca, El Roble and La Cave paths.
To reach Irazu Volcano make your way to the Cartago province where it is located. It's also worth your while to visit some of the great attractions and activities here. Make a pit stop in untouched Orosi Valley, or meander through the quaint Lankester Gardens.
25 – Stroll through Parque Nacional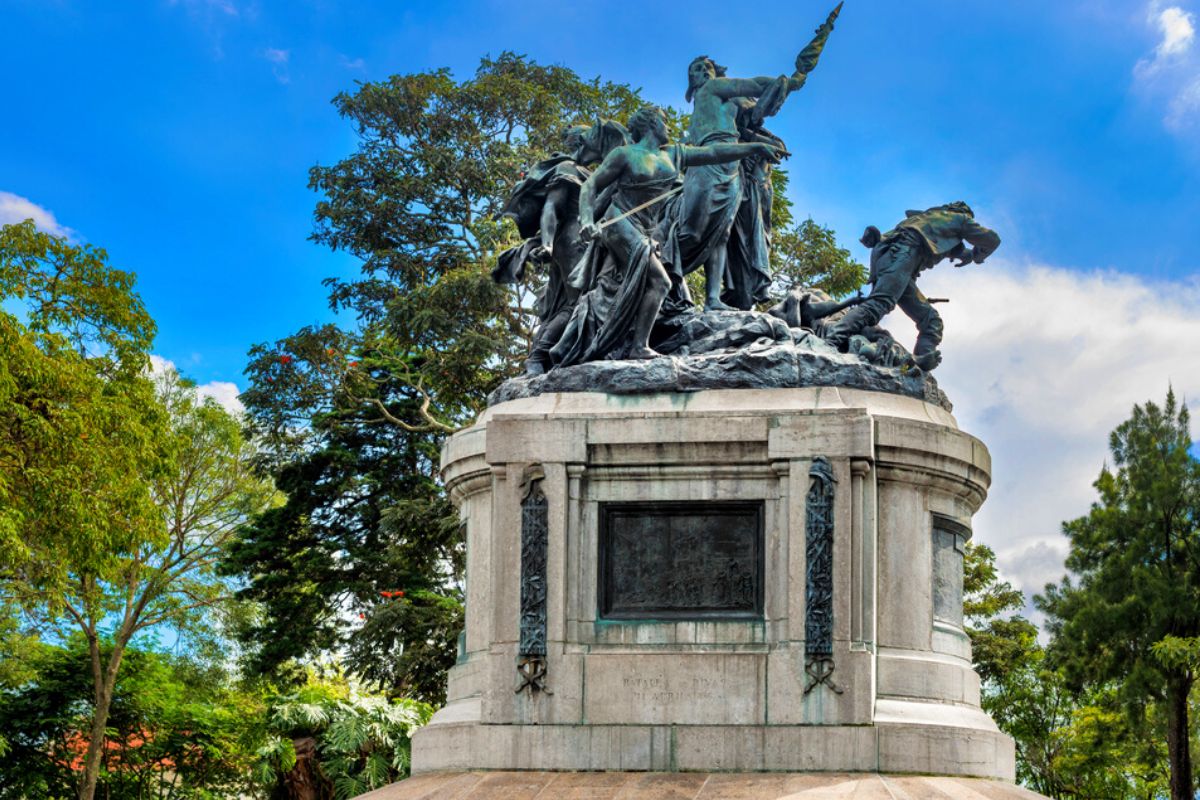 Close by to must-see attractions and things to do in Costa Rica, from museums to important boulevards, the Parque Nacional is the perfect green haven to spend an hour or so relaxing under a shadow of trees, offering a cute spot for a reprieve from the sunshine.
Ideal for an afternoon picnic or stroll through the gardens, the park first opened to the public in 1895 and the well-maintained space features a fish pond, towering trees, picnic benches and a few sculptural works scattered throughout.
One of the most important monuments erected is the National Monument of Costa Rica made completely from bronze. It was constructed to represent Central America's victory and freedom won during the Filibuster War (also known as the "Walker affair").
The statue depicts five women, each representing one of the five states involved in the military conflict that took place in 1855 when US mercenary William Walker invaded Nicaragua.
These included Costa Rica, Guatemala, Nicaragua, San Salvador and Honduras.
26 – Enjoy all the fun at the Children's Discovery Museum of San Jose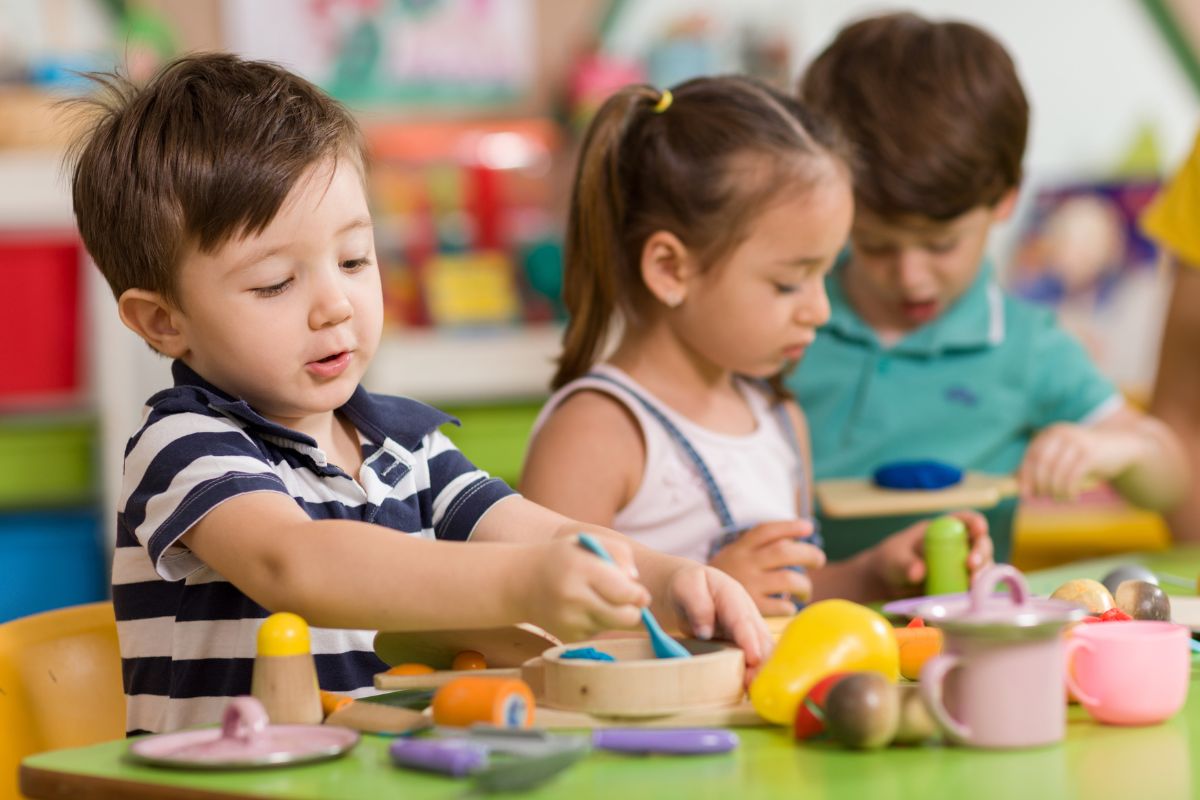 Hey, moms and dads! Bring the little ones for a full-on hands-on experience at the Children's Discovery Museum of San Jose with its whopping 14 interactive exhibitions!
Envisioned with the aim for children to 'explore, investigate, and create' it seems like there are endless things to do inside — and that's because there are! You will need a few hours to make your way through more than 150 exhibits and programs, divided between the main expos that combine science, technology, art and buckets of fun.
Unearth mammal fossils inside a dig pit at the 'Mammoth Discovery' exhibit, concoct experiments at the 'Wonder Cabinet' lab, create your own artwork at 'The LeRoy Neiman Art Studio' or delve into a world of cylindrical shapes in the 'Secrets of Circles.'
Other zones include Waterways, Imagination Playground, Rainbow Market, Amazing AirMaze!, the Art Gallery and more!
27 – Venture on water through the Tortuguero National Park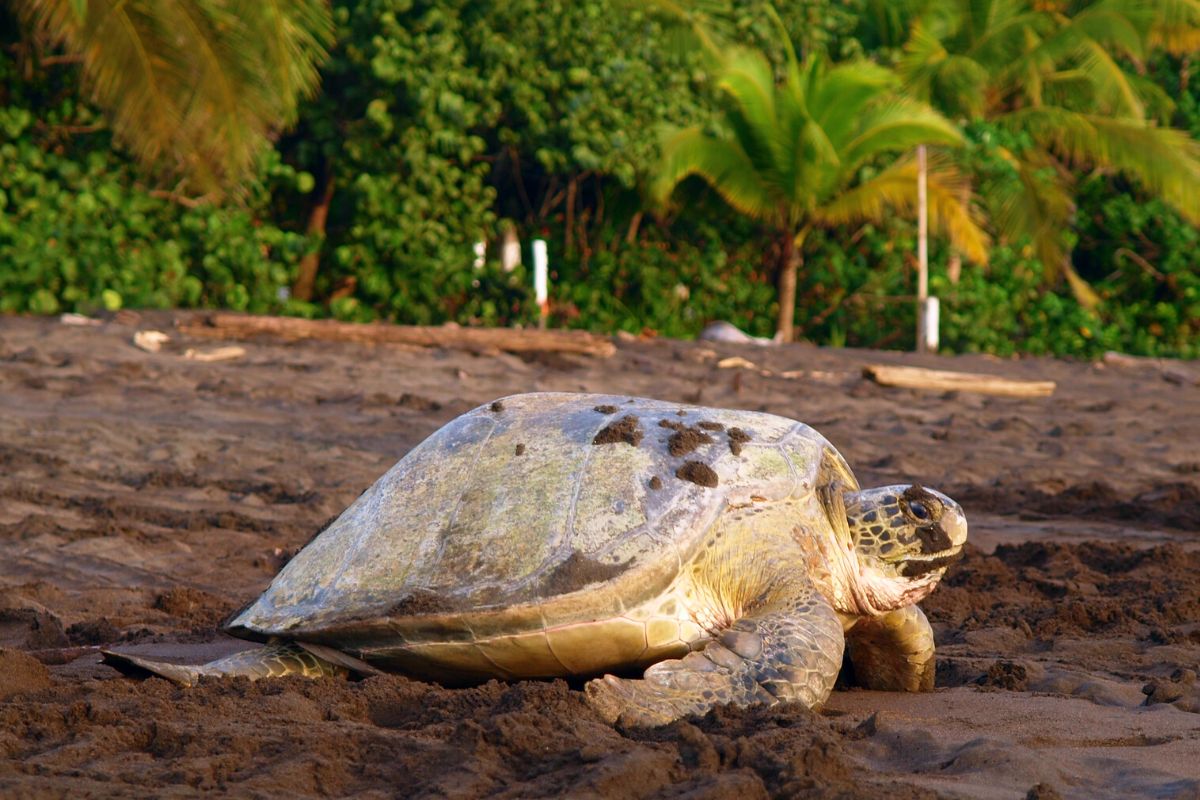 An absolute haven for wildlife lovers; swap the mountain ranges and cityscapes for coastal wetlands, rivers and marshes (only accessible by boat) when voyaging through to the Tortuguero National Park.
Comprising 76,937 hectares of conservation lands, three-quarters are made up of a marine area, and a quarter encloses dry land.
One of the biggest reasons why the crowds flock to this national park is for the chance to see green, leatherback, hawksbill and loggerhead turtles, which call the beaches along here home.
Not only protecting turtles, but Tortuguero also protects endangered species such as the manatee and the great green macaw. You can further observe caiman crocodiles and black wood turtles roaming the riverbanks and its canals, as well as jacana and anhinga birds.
To reach the park you need to enter along the La Suerte River which leads to Tortuguero town. Purchase tickets here to witness the sea turtles, and this activity is only available with a park official.
As you kayak your way through the canals, drift past rainforests, beaches, local villages and wildlife sanctuaries.
28 – Shop the Municipal Crafts Market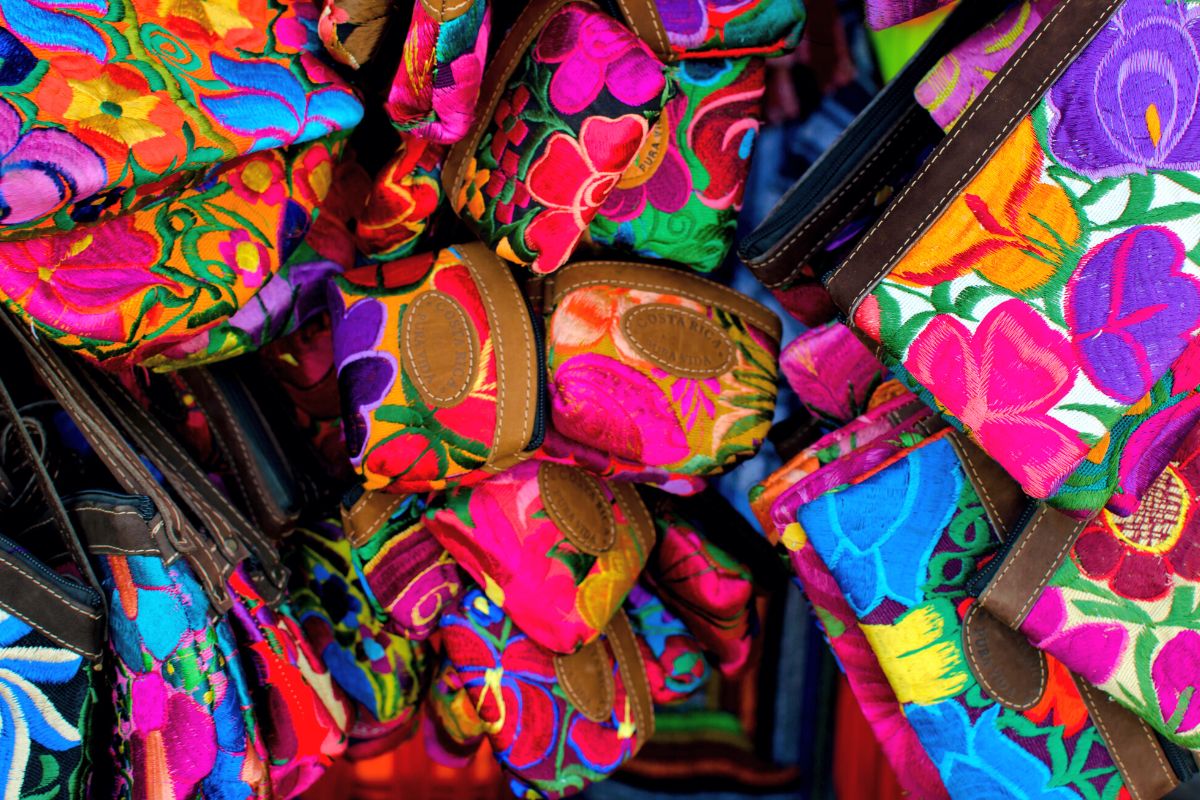 From embroidered sling bags to intricately beaded necklaces to wooden masks to ukulele guitars, stock up on all the local handicrafts and homemade goods when visiting the Municipal Crafts Market (locally known as 'Mercado de Artesania').
The market is where you can pick up souvenirs to take home or gifts for friends and family, and if you've got the chutzpah for it, you can bargain for prices.
(This one is known to be a tad pricier than the others around — but, remember, that's usually the case with craft markets and when buying artisanal items made from leather, precious stone, striking fabrics or wooded materials).
Whilst it flourishes with tourists, this shopping spot isn't as overcrowded as the Central Market, for example, if you prefer a quieter experience.
29 – Visit Hacienda y Beneficio La Chimba
Completely different from the regular coffee plantation excursions, you can spend a good couple of hours visiting Hacienda y Beneficio La Chimba, situated in the hillsides of Río Oro de Santa Ana.
Traveling a short 15 to 20 minutes from the city, there is plenty to do, see and learn on a visit to the plantation and adventure grounds. Covering more than 74 hectares of land, there is a nine-kilometer-long pathway to walk, known as the Mantra Trail.
It leads to an artwork titled "La Mano del Mantra" (shaped like a hand and meaning Hand of Mantra) and there is a statue of Buddha between the two and three-kilometer mark.
Get your adrenaline pumping during canopy tours, sliding across the treetops above the plantation, or attempt the riveting High Strings Matsíi D arerë. This High Ropes obstacle course consists of 11 suspended ropes set out as a maze.
If you've arrived simply for the Coffee Experience, travel back to 1920 and learn about the history of the fruit.
Explore traditional houses where plantation workers stayed, enjoy a coffee tasting of 'high-altitude Arabica coffee, Premium Gourmet Coffee' at the Café Mi Momento, and become knowledgeable on the growing and manufacturing process from seed to bag.
30 – Investigate the Costa Rican Center of Science and Culture
What appears to be a gigantic yellow fort-like building from the outside was once a major prison and is now the official Costa Rican Center of Science and Culture.
The center is actually a complex, dedicated to the sciences and performing arts, and there are multiple cultural buildings within its walls. Occupied as a penitentiary for close to 60 years, after it was left abandoned it was eventually reformed into a place for scientific and technological development for both young and old in 1994.
In fact, you can still see some remnants of the original building, preserved within the west wing walls and façade. The National Gallery, Children's Museum and the National Auditorium Theatre are the three venues to find here.
31 – Feel amazed at the butterfly gardens
There's something truly magical about entering a space where hundreds of butterflies envelop the air … perhaps it's because the creatures are the closest things to fairies… And, guess what? There are a few butterfly gardens to visit in San Jose!
Open since 2011, come and play among fluttering friends larger than your hands at Mariposario Butterfly Kingdom Costa Rica. One of the most special species to see here is the bright blue morpho butterfly — native to Central America.
Their educational tours are highly recommended during which time you can enjoy an introductory talk about the farm, learn about the metamorphosis cycle (and see the different stages from eggs to larvae to pupae to adult butterflies), and get schooled on the varying species during the farm visit.
Set among a protected natural forested garden in the Rio Torres Bio Corridor — and a short 10-minute drive from the city center — Spirogyra Butterfly Garden breeds about 20 butterfly species, with plants specifically grown that encourage and prompt their natural life cycles.
Spot the different stages as you wander among the trees and flowers.
32 – Venture to Tortuga Island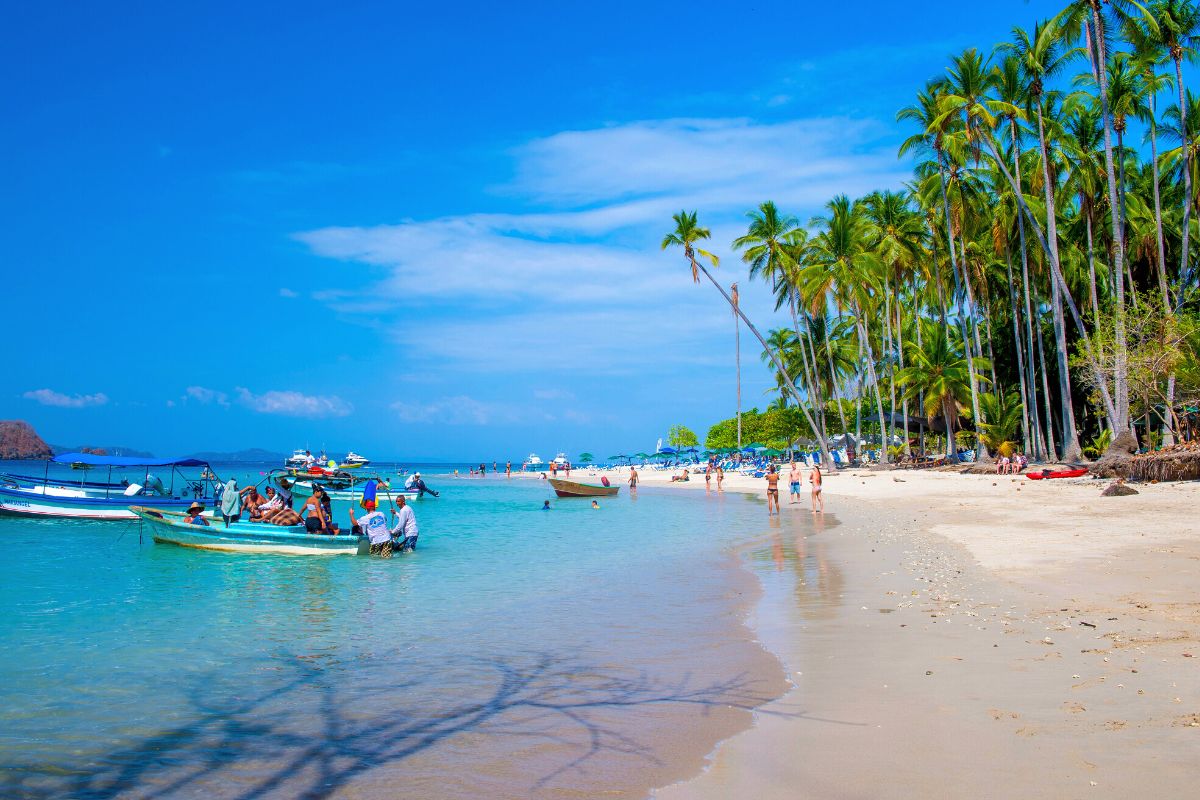 Planning a day trip? Featuring Caribbean-blue colored waters; snorkeling, SUPing and lazy beach days are just a few reasons why travelers love the picturesque Tortuga Island.
First traveling from the main city to the coast by car, you will then catch a boat across to the isle. The easiest way to reach the island is usually during a designated tour, and all travel woes are covered and taken care of, so you have nothing to worry about.
Located within the Nicoya Peninsula; Jaco, Puntarenas and Montezuma are three towns that provide boat rides to the island.
Once here, go snorkeling or scuba diving, or test one of the other many outdoor activities from kayaking to beach volleyball to glass-bottom boat rides to hiking.
The ocean remains relatively flat around these parts, deeming it great for swimming and providing great water clarity for exploring the underwater world.
Whilst you cannot spend the night on the island — there are no hotels or other accommodations — there are local restaurants and beach cafes to visit for some of the yummiest traditional dishes and cuisine.
Beach umbrellas and chairs are available to rent, so ensure you bring those dollar bills along.
33 – Photograph the Metallic Building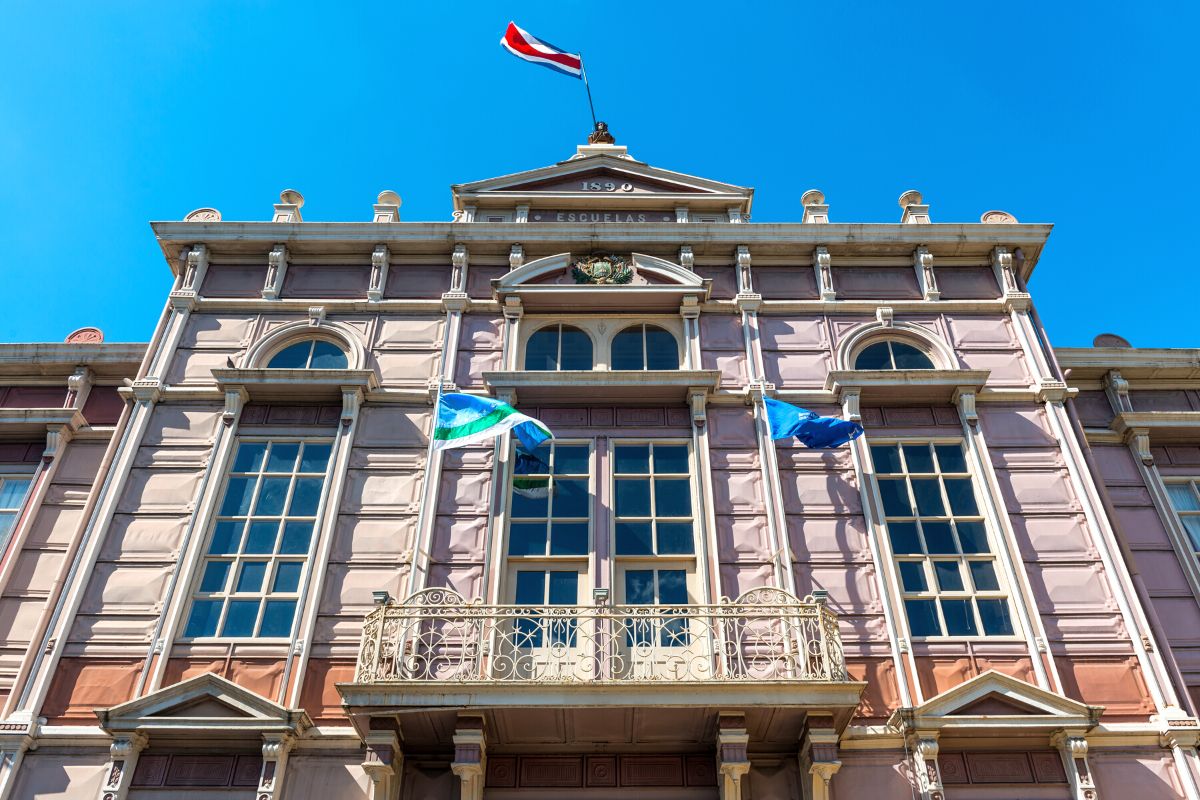 In a city dotted with impressive architectural delights, the Metallic Building is another one to add to the list for all aesthetes. Highlighting engineering at its finest, it's the construction of this structure that makes it eye-catching.
Under the engineering of Charles Thirion and the organization Societé des Forges de Aiseau from Belgium, each individual metal piece that comprises its foundation was shipped piece by piece from Europe and then built in San Jose in 1892.
At the time, it was considered a modern feature of the capital city and later became the permanent home of the Buenaventura Corrales elementary school. It was then declared a national monument in 1980 and remains one of the country's oldest educational institutions.
34 – Stop by the Simón Bolívar Zoo and Botanical Garden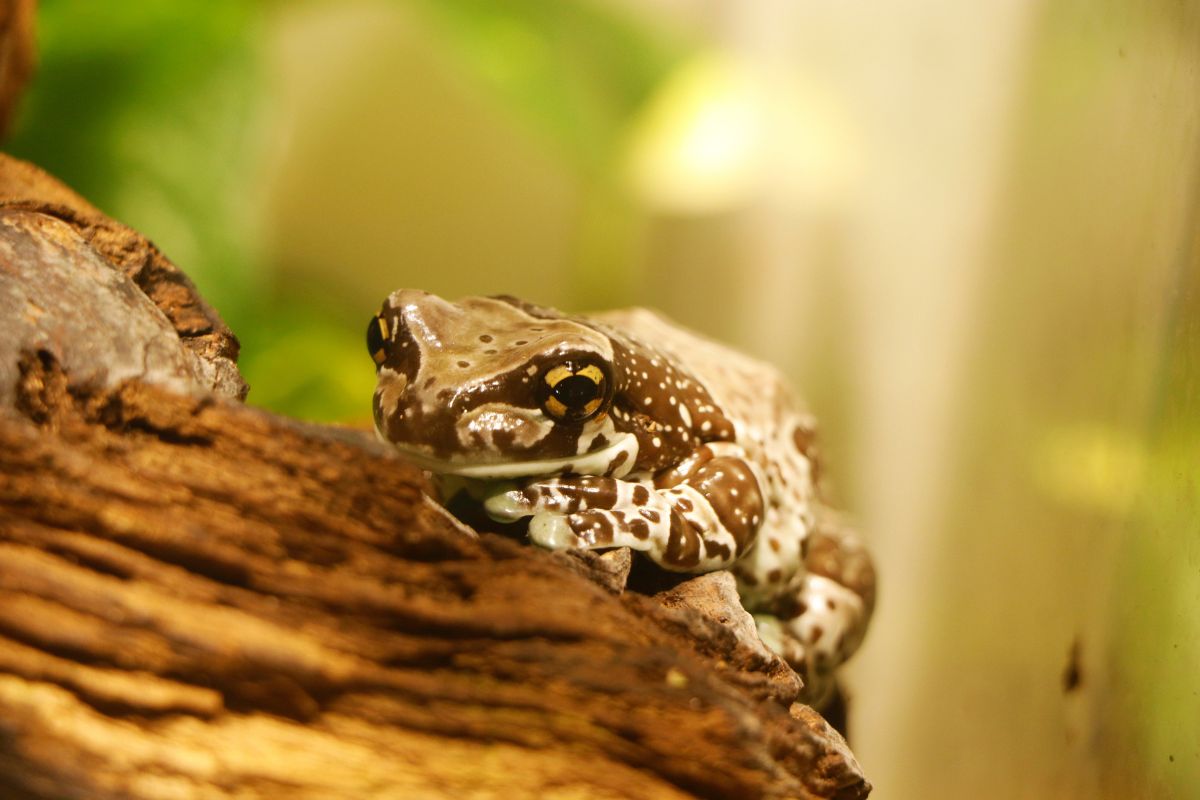 Come and show the mammals, reptiles, amphibians, fish and birds some love at the 102-year-old Simón Bolívar Zoo and Botanical Garden.
Designed to replicate natural habitats, the zoo is home to 81 fish specimens, 15 amphibious specimens, 113 reptile specimens, 82 specimens of birds, and 52 mammal specimens. There is a lagoon inside the park which is also a protected wetland!
Special fauna and flora grow within its regions… dragonflies fly across the waters … and the golden-eyed coffee frog is known to hop about.
Apart from the animals to see at the Simón Bolívar Zoo, the well-maintained National Botanical Garden is here where you can scope gigantic Delicious Monster trees! Plant workshops and exhibitions are held at the botanical garden.
Travelers concerned about moralities, the zoo has received its International Animal Welfare Certification, awarded in 2019.
35 – Get cultured at the Museum of Contemporary Art and Design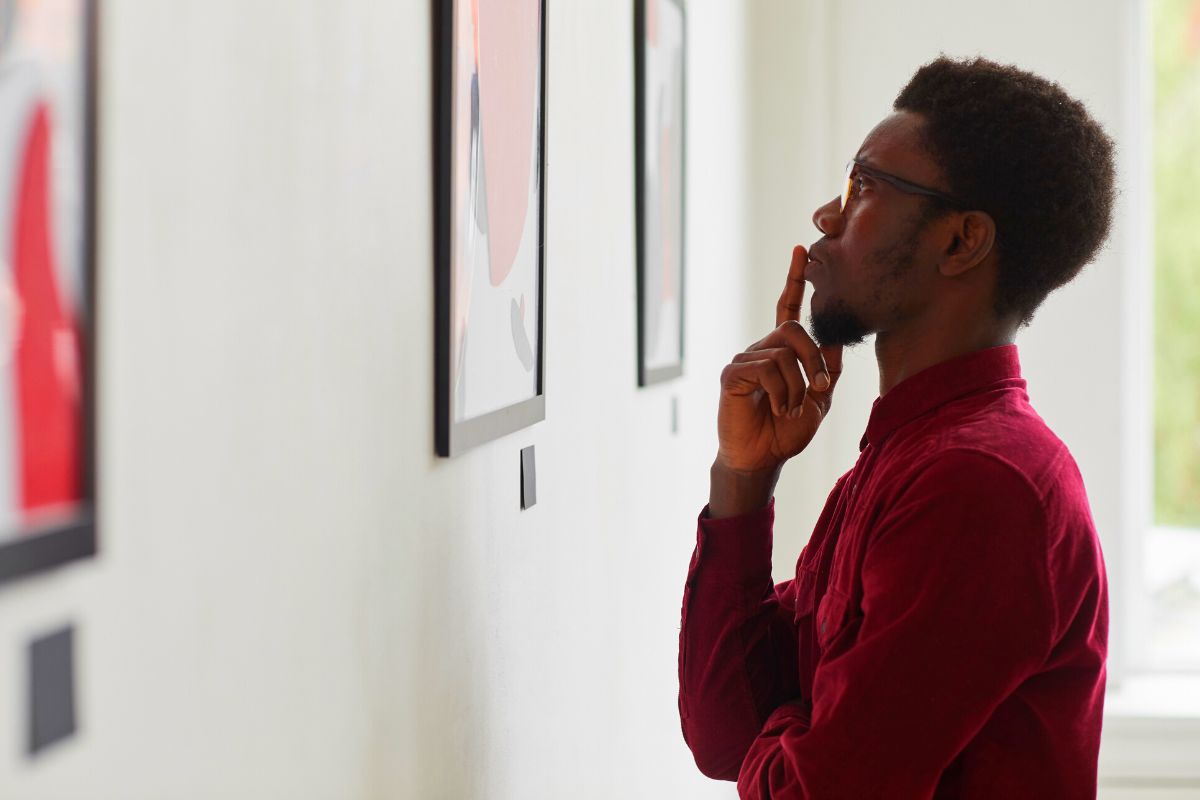 Delve further into the world of local arts and culture — but from a modern twist and viewpoint — at San Jose's Museum of Contemporary Art and Design (MADC).
Once the National Liquor Factory, the museum's revolving exhibitions are spread between five rooms belonging to the original manufacturing plant built in 1856.
Moseying between the rooms; appreciate the building's earliest features like its stonewalls and roofing columns made from cedar wood. The old rum cellar (Room 1) is the largest converted gallery space where oak barrels were stored.
The other four rooms were used as storage and liquor packaging areas and today host some of the collections, as well as utilized for admin offices.
36 – Tread through Braulio Carrillo National Park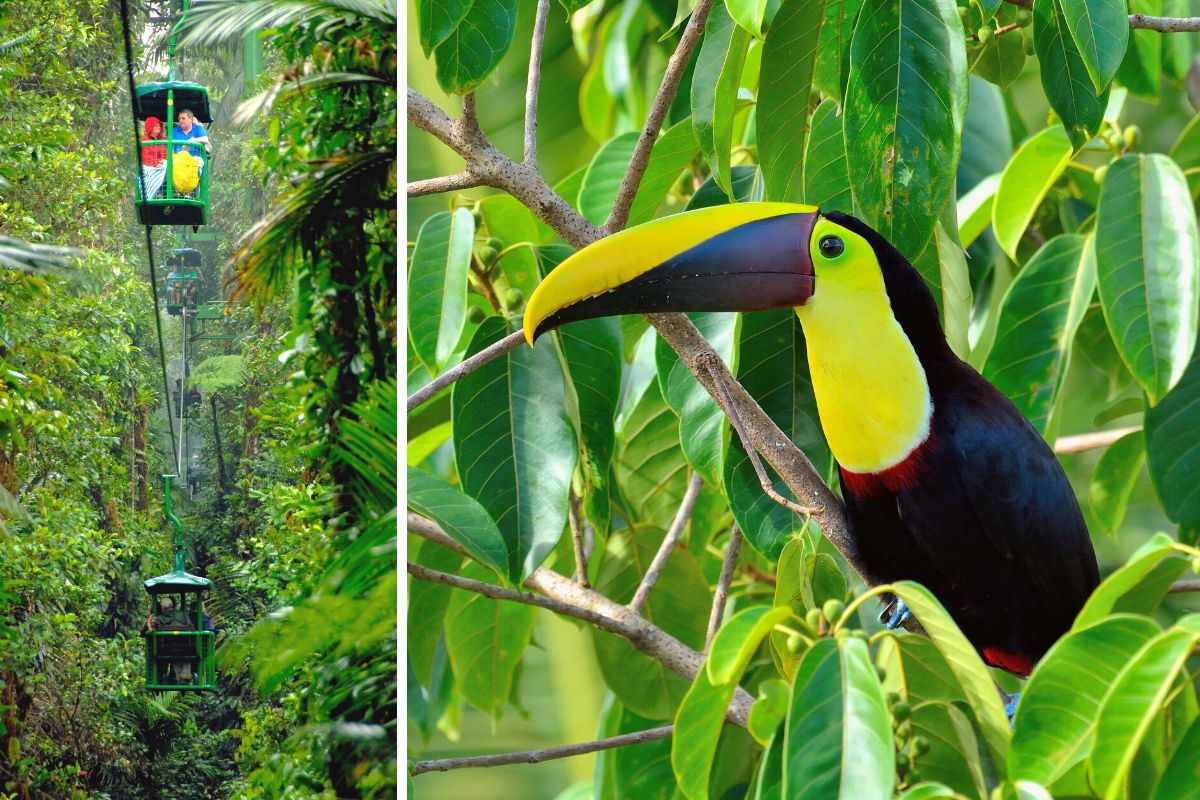 Put on your hiking boots and get ready to navigate your way through the Braulio Carrillo National Park, where some of the steepest landscapes in all of Costa Rica lie as well as multiple volcanoes.
Comprising part of Costa Rica's Central Volcanic Range, you can trek to the Barva Volcano along one of the four trails that make up the Brava Volcano Sector. Covering a total length of 10 kilometers, these trails include Cacho Venado, Laguna Barva, Copey and Mirador Vara Blanca.
Traversing through lush forests brimming with interesting greenery and native wildlife, this is truly a natural oasis. Hunt down waterfalls and look out for Colombian white-faced capuchin monkeys, king vultures, and even jaguars!
Botanists and green fingers; Magnolia poasana (candelilla) flowers and hardwood mahogany trees grow in a forestry of some 6,000 flora species. The highest peak within the park (Barva) sits at 2,906 above the ground and because of its altitude, it does get super chilly up at the top.
37 – Tour the San Jose Street art scene
Aspiring photographers; if one of your favorite subject matters to shoot is street art, have a whale of a time hunting down San Jose's epic colorful city walls beaming with creativity.
Not as in your face as you may expect, ambling into local neighborhoods is where you'll see the most urban murals decorating building fronts and street sides, like the La California neighborhood (this is predominantly where most of the street art can be found), as well as in the Amón, Aranjuez and Otoya neighborhoods.
One local artist whose work you'll spot regularly splashed around town is Negus, who also owns Arte Vida Tattoo studio in San Jose. Some artists tag their work, whilst others remain anonymous, and traditional subject matter is favored!
38 – Arrive for the views and dinner show at Mirador Tiquicia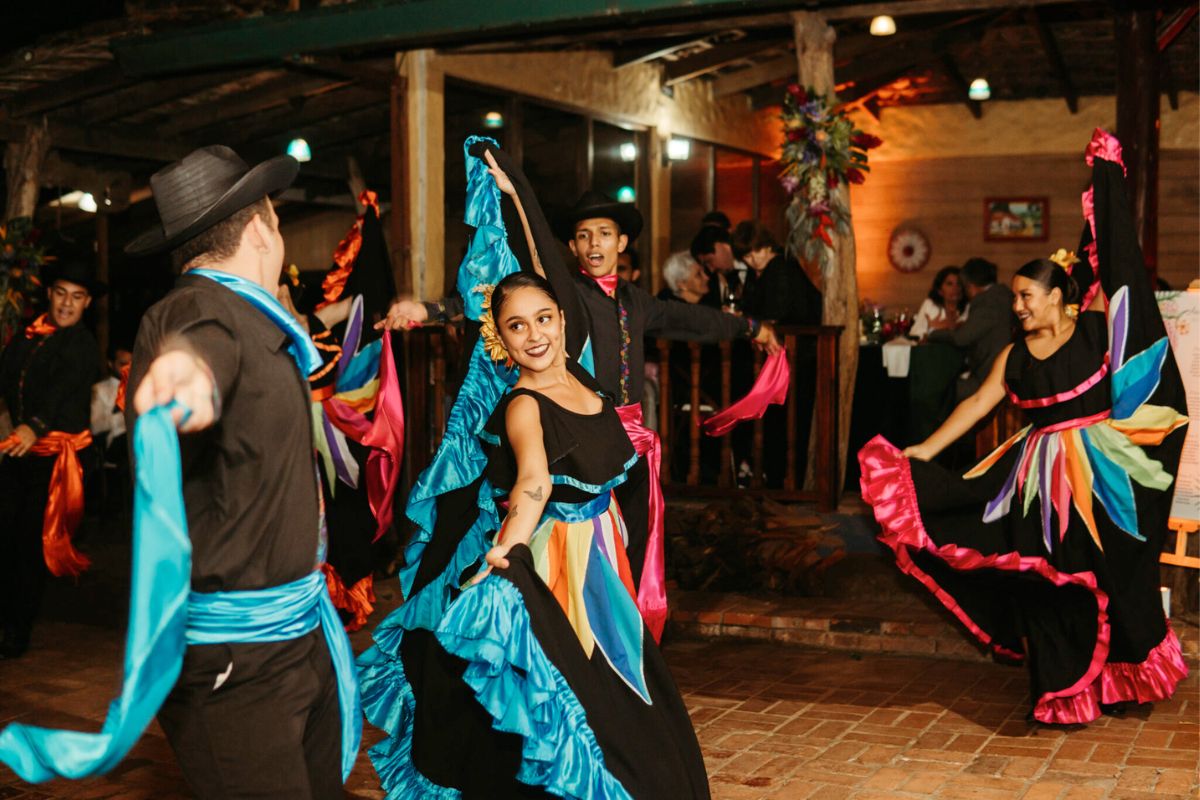 Be it a date night or an exciting family dinner, Mirador Tiquicia is a treat for all the senses — from the food to views to the cultural shows.
Perched 1,400 meters above sea level, the restaurant swoops over the Central Valley, and in the evening time, the city lights glow in warm hues below.
Serving patrons for over 40 years, the establishment celebrates all things traditional with its menu and themed activities such as dinner shows.
If here on Thursdays, enjoy Tica Night showcasing folklore dances from different regions throughout Costa Rica, accompanied by music provided by the marimba musical instrument. Or stop by on a Friday or Saturday for live music nights.
Visiting in the daytime? Take a tour of the coffee plantation here, then learn all about the process of coffee-making, followed by an authentic lunch.
For the foodies wondering; the menu consists of appetizers, traditional "gallos", salads, meat dishes, sharing plates and traditional dishes.
39 – Go on a pub crawl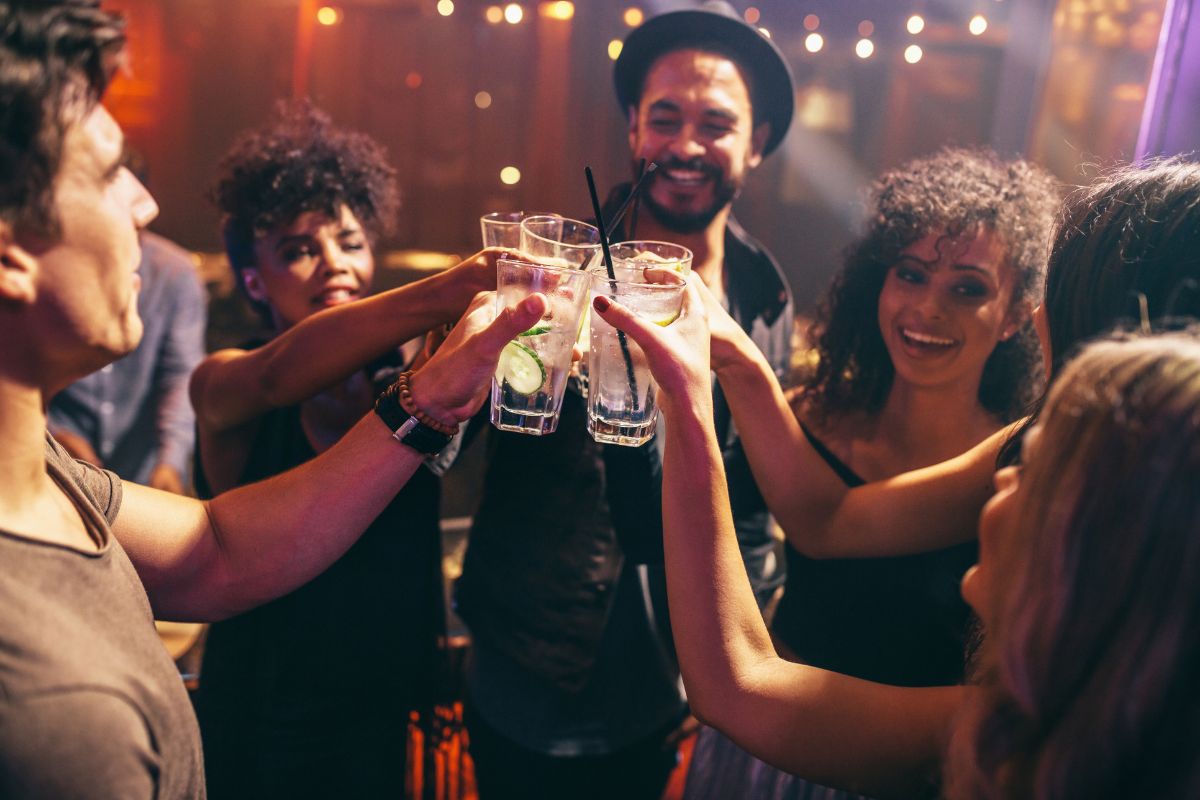 Are you traveling with a group of friends and looking for fun things to do in San Jose? Amp up the festive vibes with a local pub crawl — guaranteed to leave you in a jolly mood!
Plus, the free cocktails surely know how to kickstart the evening as you prepare to party in the capital city — and this is an excellent pre-drinking option!
Taking off at 7 PM, you'll spend the next four to five hours moving to the hottest pubs and clubs (with entrance fees to these included in the pub crawl tour ticket), and feel extra fancy as you get to head straight to the front of the line like a real VIP.
As you arrive at each bar, knock back your welcome shot, mingle with the locals and other travelers and by the end of the night, show off your best dance moves.
Roaming from one spot to the next you'll also pass by important landmarks. Your tour guide provides some interesting insights about these — just make sure you remember it all in the morning!
Traveling on a budget?
If you're planning on venturing to other parts of Costa Rica and are still here for a while, there are some useful ways to save money where you can, take free walking tours in San Jose.
Ranging between two to three hours, you aren't only limited to one type of walking tour just because it costs you nothing, and there are a few to choose from.
Under the guidance of a local expert, a typical city tour marks out must-see landmarks, monuments and buildings such as the National Theater of Costa Rica, National Museum of Costa Rica and Central Market, among others.
Other tours focus on highlighting the diverse wildlife and flora; traveling to parks and other green gems.
Where to stay in San Jose?
Ensure that your time in the capital city is as comfortable as ever at some of the best hotels in San Jose.
Located in the city center, the all-white and creamy palette rooms at the Gran Hotel Costa Rica, Curio Collection By Hilton are chic and stylish, equipped with modern amenities and finishes.
Lovers of old-meets-new, fall in love with the curved archways, spacious rooms with balconies and the beautiful vistas from the boutique Hotel Alta Las Palomas.
Sporting rich interiors and old-world charm, the Hotel Grano de Oro has a definite villa-like feel to it and is comfortable as ever. The on-site restaurant is an extra crowd-pleaser.
Contemporary and done up in monochrome colors, if available book one of the king suites at AC Hotel San Jose Escazu, equipped with a separate kitchenette, private living room space and an incredible bathroom!
The gorgeous pool area and breakfast space wins over hearts from guests checking into the Costa Rica Marriott Hotel Hacienda Belen.
If you prefer a stay that's away from the hustle and bustle, the Selina San Jose is an affordable option and creatively decorated. There are many trendy cafes and restaurants nearby.
Where to go next?
Only just finished exploring the country's capital city, there are a lot of other fun things to do in Costa Rica.
Starting with multi-day tours from San Jose, spend a couple of days exploring the surrounding areas nearby during an in-depth two to four-day expedition to Arenal Volcano National Park, Monteverde and Manuel Antonio National Park.
Encompassing 51,100 square kilometers, Costa Rica is a relatively small country (it takes under 10 hours to travel across-country). Just under two hours from the capital city is Jaco for endless beach days along the Pacific Ocean coastline, and it's known for its nightlife too.
For a change of scenery, head to the La Fortuna highlands (two hours and 45 minutes from San Jose). Sitting at the foothills of the Arenal Volcano National Park, there are many hot springs around.
The coastal town of Quepos is also under three hours away, and Manuel Antonio National Park is right here.
Heading up north to Liberia (in Guanacaste province) enjoy an array of things to do from outdoor activities to historical endeavors. The drive from San Jose to Liberia is three hours and 45 minutes.
Tamarindo is the farthest from the capital and takes under five hours to reach. Dotted with soft sand white beaches and as a surfing hotspot, it's well worth the drive.
Final thoughts
Drifting from museums to botanical gardens to national parks, the things to do in San Jose make a perfect travel itinerary with a great mixture of urban outings and outdoor adventuring.
Have you visited the capital city of Costa Rica before? What were some of your most memorable activities or places that you visited? Share with us in the comments, we'd love to hear your thoughts.
As always, happy and safe travels.