Osuna is an enchanting hilltop town outside of Seville, which features white-washed buildings and offers captivating views over Andalucia. This once-hidden gem grew to fame after its appearance in the "Game of Thrones" TV series and now attracts thousands of die-hard fans.
A day trip to Osuna from Seville is bound to be fascinating regardless of whether you're a Jon Snow devotee or not.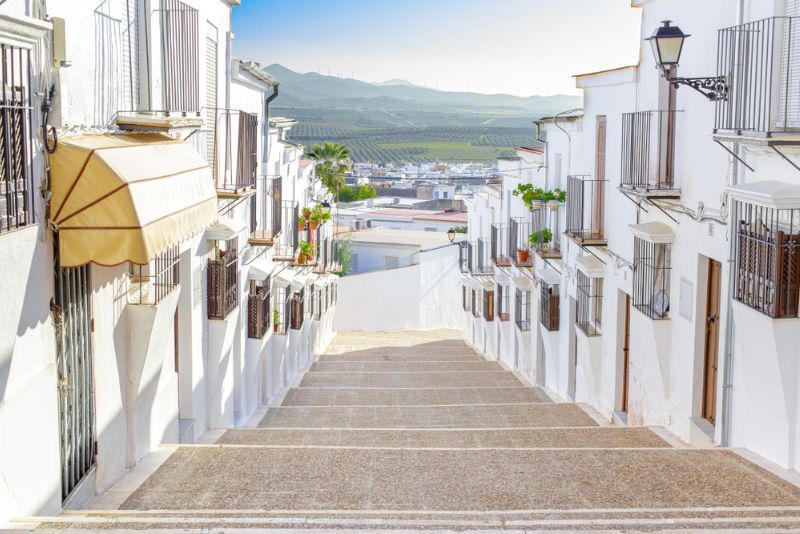 Here's all you need to know about Osuna, one of the most exciting day trips from Seville.
How to get to Osuna from Seville?
Osuna is a small town, which is located in the Seville province of southern Spain. It is approximately 90 kilometers southeast of the city of Seville.
From Seville to Osuna by car
To make the journey to Osuna by car, you'll simply follow the A-92 out of the city and all the way to the town. The route takes just over an hour and is extremely simple to navigate.
From Seville to Osuna by public transport
Alternatively, you can make the jaunt to Osuna via public transport. Both trains and buses run regularly from Seville city center. Buses take just over an hour, while trains take 2.5.
However, trains typically run more often over the course of the day than buses do.
Guided tour to Osuna from Seville
Another option is to select a guided excursion to Osuna. You'll simply meet your guide at an easy-to-reach location in the city between 9 AM and 9:30 AM, and return to Seville around 10 hours later after exploring Osuna.
What is the typical itinerary?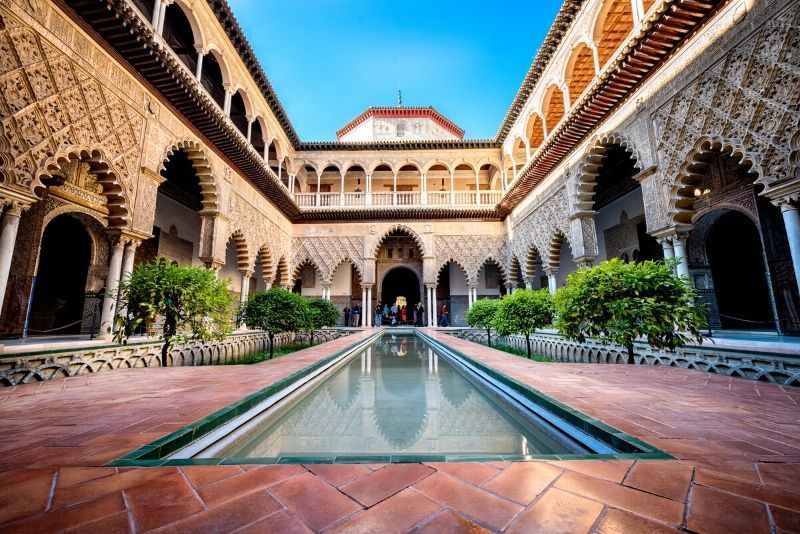 Typically, Osuna day tours begin in Seville. After meeting your guide, you'll embark on a walking tour of the city, which generally lasts around 2 hours and covers the main highlights.
While you'll stop outside of many landmarks to learn their history, and admire their design, the Royal Alcázar of Seville is one location you'll explore in greater detail.
Once you've learned about Seville and its connection to the famed TV series "Game of Thrones," you'll move on to the town of Osuna to continue your walking tour.
These Osuna day trips also feature an inclusive tapas lunch before returning to Seville.
What kinds of tours are available to go to Osuna?
Osuna day trips are designed to excite "Game of Thrones" enthusiasts. However, everyone can marvel at the historic monuments and stunning architecture of the region on these tours.
Game of Thrones tours to Osuna from Seville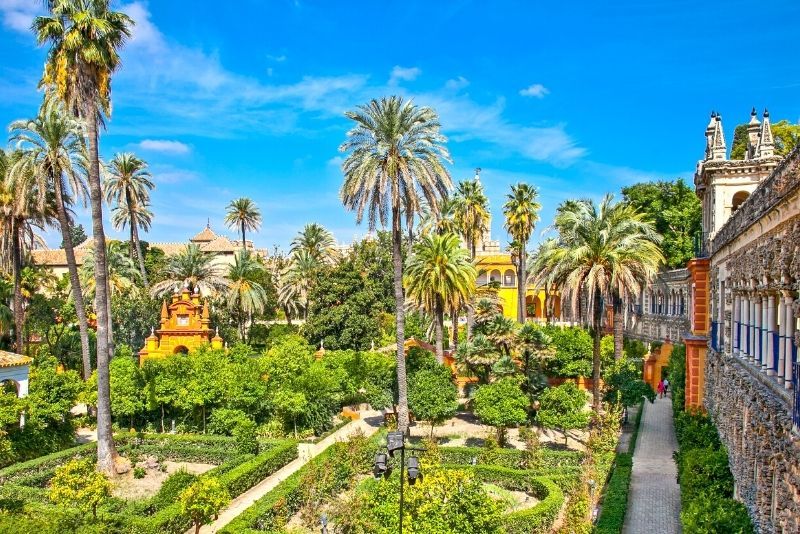 An Osuna day tour begins with a guided walk around the city of Seville, which is home to many landmarks you may recognize from the successful "Game of Thrones" series.
Wandering the streets, you'll stop to admire many sites connected with the fantasy show, including the Archbishop's Palace and Seville Cathedral.
Step inside the UNESCO-listed Royal Alcázar of Seville, which appeared in the fifth season before continuing on to Osuna.
Marvel at the historic bullring, where battle scenes were shot, as well as several other architectural gems before feasting on a local "Game of Thrones" themed tapas lunch.
How much does a day trip to Osuna from Seville cost?
A day trip to Osuna, which explores the "Game of Thrones" filming locations costs approximately €200 per person.
This price includes a walking tour of both Seville and Osuna with a knowledgeable guide, as well as a tapas lunch, and admission to the Royal Alcázar of Seville.
What will you see and do?
Bullring of Osuna
The bullring of Osuna was originally designed at the beginning of the 20th century by Anibal Gonzalez, who was also the architect of several of Seville's attractions, including the Plaza de España.
It is one of the largest bullrings in the region and has a seating capacity of 6,500 spectators. The bullring is most famed for its appearance in the fifth season of the hit TV series, "Game of Thrones."
The scenes and battles of "Danzak's Pit" were filmed here, making it a must-see location for lovers of the series.
When is the best time to visit Osuna?
This region of Spain reaches highs of 40 degrees Celsius during the summer months, which is why you may prefer to plan your Osuna day trip between the spring months of March and May.
During this time, you can expect balmy conditions and sunny days. Alternatively, book your vacation for the fall months of October or November, when conditions are also comfortable.
Travel tips
Osuna day tours take place on foot so make sure you're wearing comfortable shoes.
If you plan your excursion during the summer months, be prepared with a sunhat, sunscreen and plenty of water.