Oahu is a small island out in the middle of the Pacific Ocean and boasts tropical temperatures, jewel-colored waters and kaleidoscopic fish. Its lush rainforest acts as the perfect backdrop for its paradisal beaches.
On a boat trip in Oahu, you can enjoy all of the water activities under the sun — kayaking, wakeboarding, surfing, kite-surfing and snorkeling. Its warm, crystalline ocean is calling your name, dive straight in.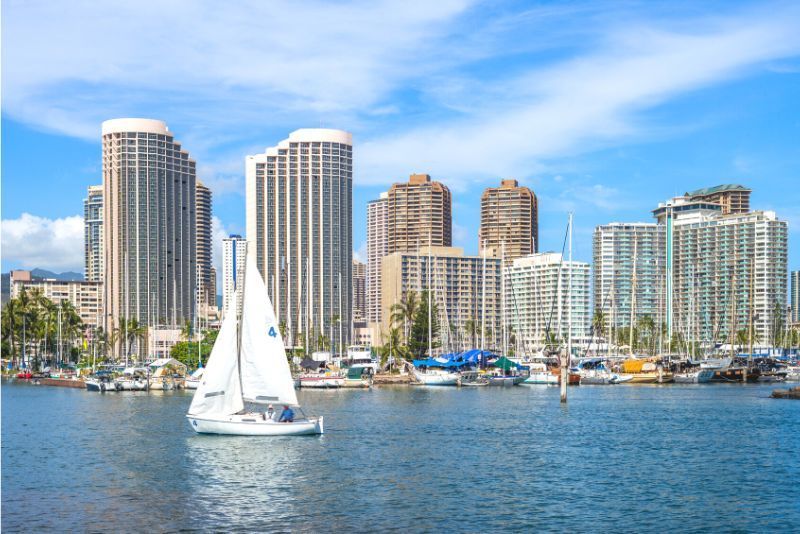 You will find below all you need to know about boat tours, one of the most interesting outdoor activities in Oahu.
What are the most popular boat tours in Oahu?
There is a range of boat tours in Oahu available. What tour you take depends on what you plan on seeing during your cruise, the duration of your trip, and what time of day you want to embark on your journey.
Afternoon glass-bottom boat tour in Oahu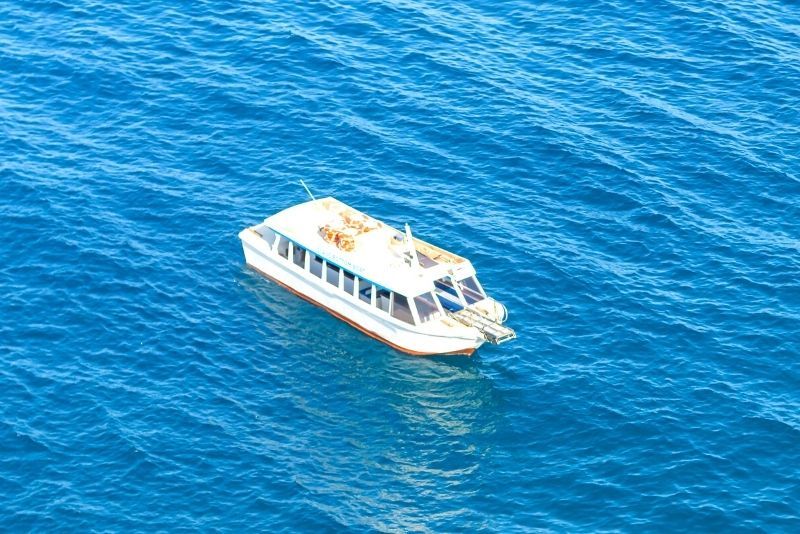 This classic boat tour in Oahu allows you to admire the jaw-dropping beauty of Hawaii's south shore, as you meander along the Kewalo Basin Harbor towards Leahi.
Cruising on a glass-bottom boat, marvel at the myriad of sea creatures below, while sipping on a glass of wine, a beer or a soft drink that you're free to bring onboard.
Snorkeling cruise and swimming with the turtles tour in Oahu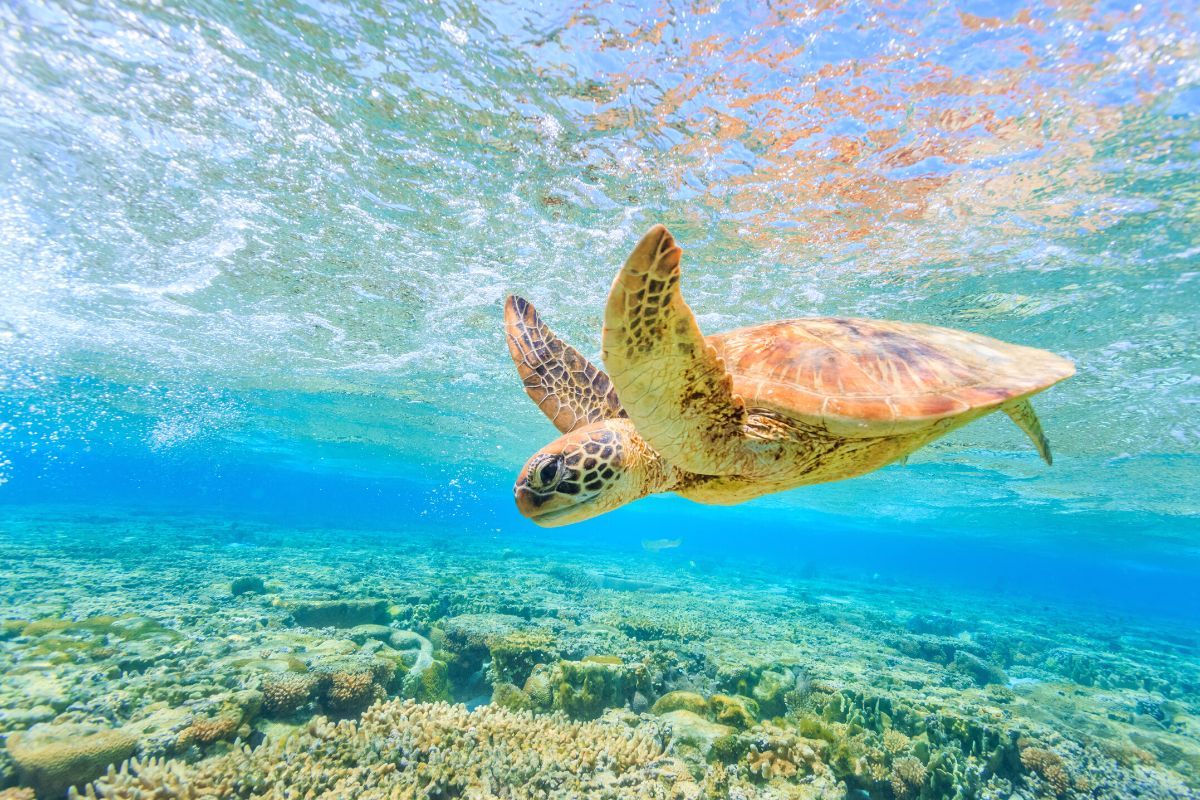 If being at one with the underworld is what you're seeking, then this Oahu boat tour has your name on it. Tours of this nature are great for avoiding tourist crowds as they are limited to six people.
You'll be cruising in a luxury 50-foot yacht, and, after admiring the maritime life underwater on a snorkeling experience, you can refuel with a variety of snacks and refreshments onboard.
Sunset cocktail cruise in Oahu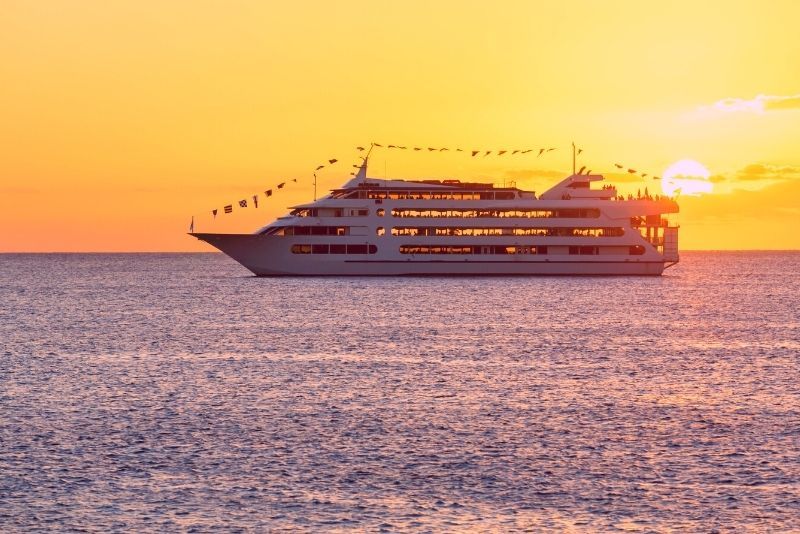 A sunset cocktail cruise in Oahu is perfect for those looking for a romantic and memorable experience. This excursion is packed with the wow factor —  with a cocktail and appetizer in hand,  gape at the pink and orange-hued sun, sinking down the Pacific Ocean.
As you cruise along the breathtaking Waikiki Beach, make sure to keep an eye out for Hawaiian green sea turtles, dolphins and whales that are famed on the island.
Eco-friendly snorkel sail with dolphins on west Oahu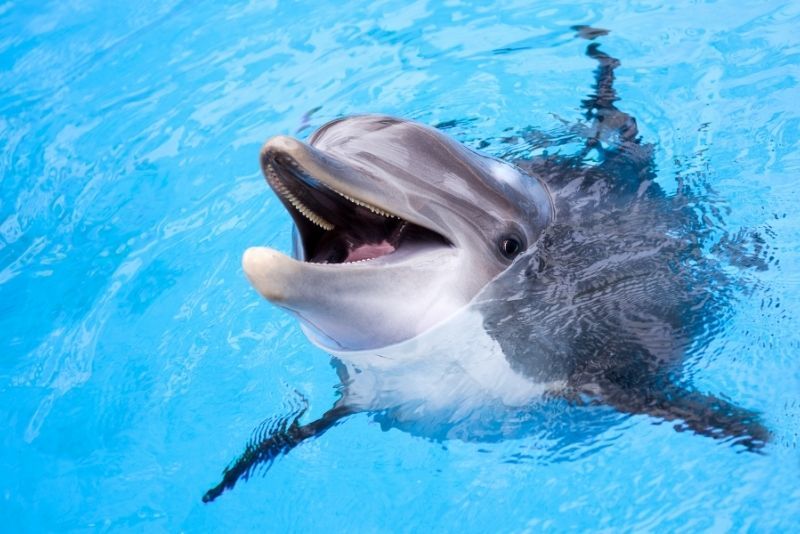 Choose an eco-friendly snorkel sail with dolphins on the west shore of Oahu for an underwater tour filled with green credentials. You'll be riding on a boat that has a reduced carbon footprint and is geared toward dolphin preservation.
Sail the crystalline turquoise waters of the Ko Olin coast and say hello to playful Hawaiian dolphins known to swarm nearby.
How much do boat tours in Oahu cost?
Boat tours in Oahu vary in cost depending on whether you wish to head underwater or stay above the surface, what activity or experience you plan on undertaking, and whether you plan on taking a private tour. The latter are usually pricier than group trips but offer a more tailored and intimate experience.
An afternoon glass-bottom tour in Oahu starts at approximately US$40 per person and includes a 1-hour boat ride, an expert guide at your service and some refreshments.
A snorkeling cruise and swim with the turtles tour in Oahu costs around US$100 per person for a 2-hour tour and includes food, drinks and all equipment necessary for the excursion.
A sunset cocktail cruise in Oahu starts at US$70 per person and comes with a welcome drink and an unforgettable 1.5-hour sunset excursion.
The eco-friendly snorkel sail and dolphins in west Oahu costs around US$130 per person for a 3-hour round-trip sailing cruise with a captain and crew aboard. The tour comes with a continental breakfast, lunch and unlimited soft drinks.
Which places are seen with a boat tour from Oahu?
Oahu's south shore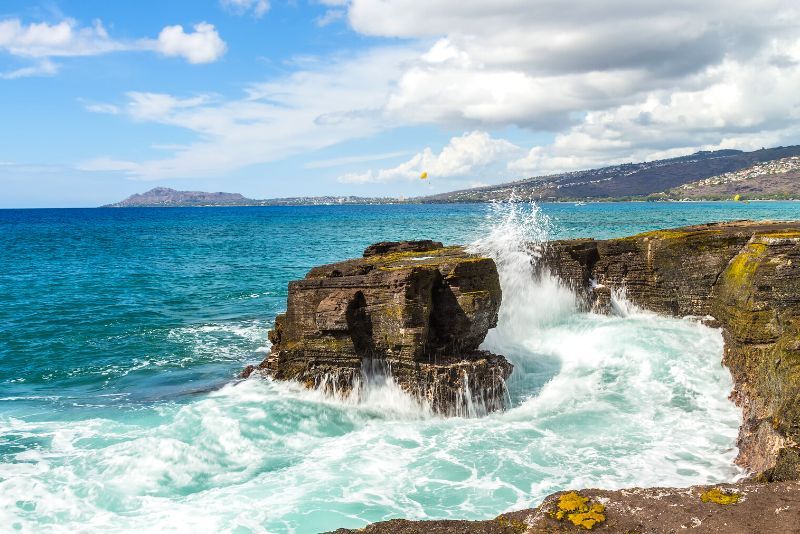 The beautiful south shore of Oahu offers breathtaking beauty that can best be experienced aboard a boat. On many Oahu boat excursions, you'll pass jaw-dropping and iconic beaches, as you meander along the crystal clear water.
Diamond Head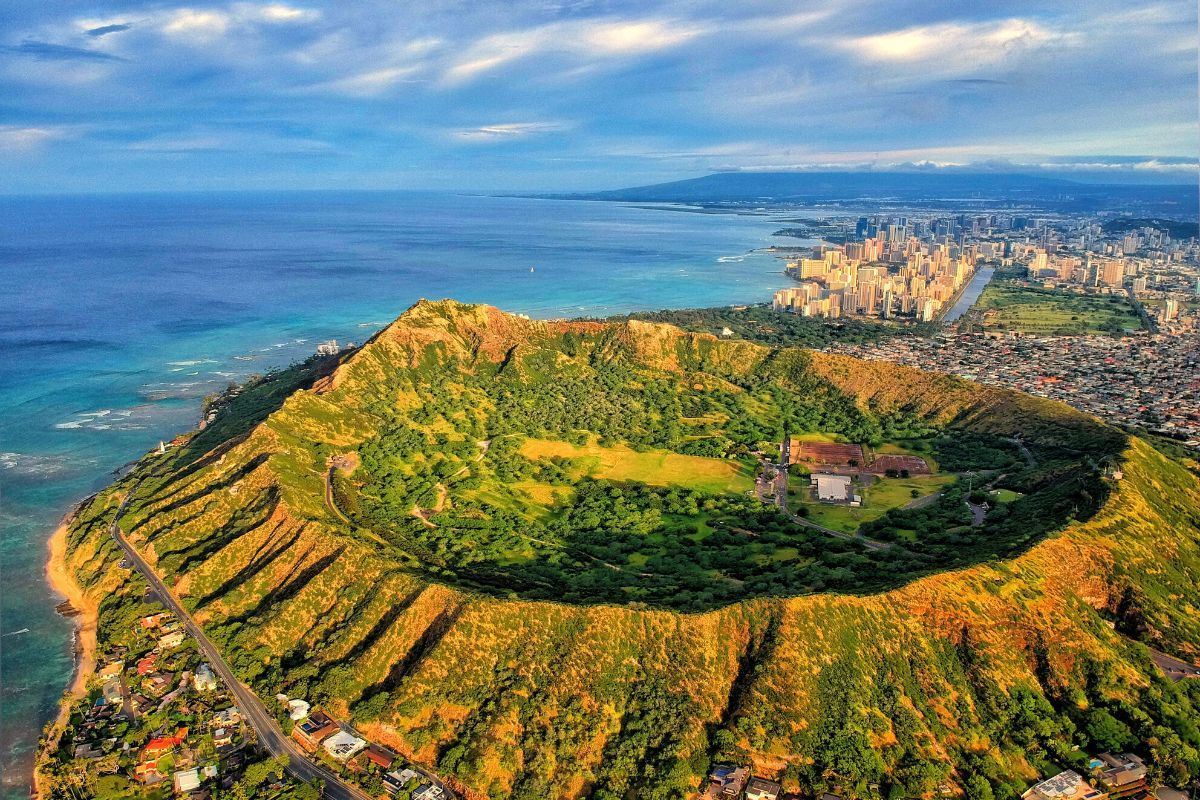 Soaring above Waikiki Beach, the Diamond Head crater serves as the magnificent backdrop to Honolulu's skyline and offers postcard-perfect vistas from the Aloha State.
This iconic volcanic formation is estimated to be 400,000 to 500,000 years old and was formed during the same series of eruptions that formed the Punchbowl craters and Koko Head.
On a number of boat tours, you'll head towards this volcanic turf cone and, with any luck, you'll catch a sunset along the way.
Makapu'u Lighthouse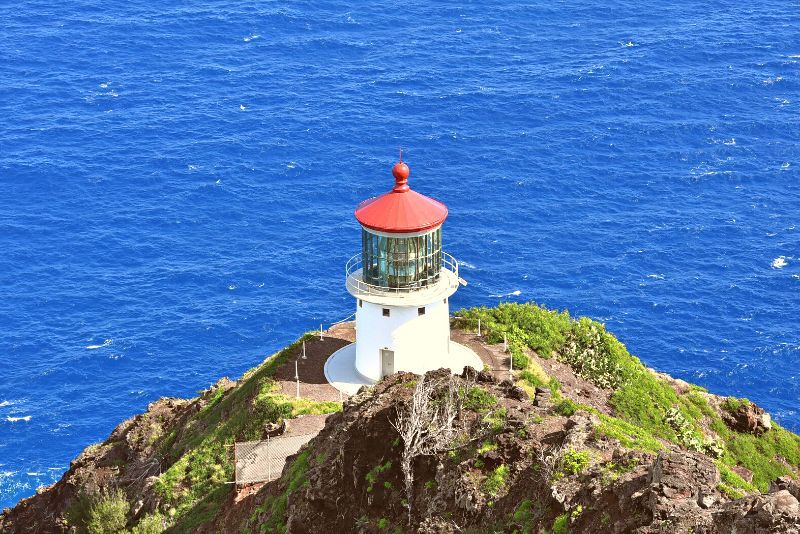 Located at the Easternmost tip of Oahu, the emblematic Makapu'u lighthouse sits at the end of the point of the city. Its enormous lens is the largest of its kind, and the landmark is still in full operation today.
Some Oahu boat excursions will offer a view of this historic lighthouse from a whole new perspective that offers fantastic photo opportunities.
Kailua Beach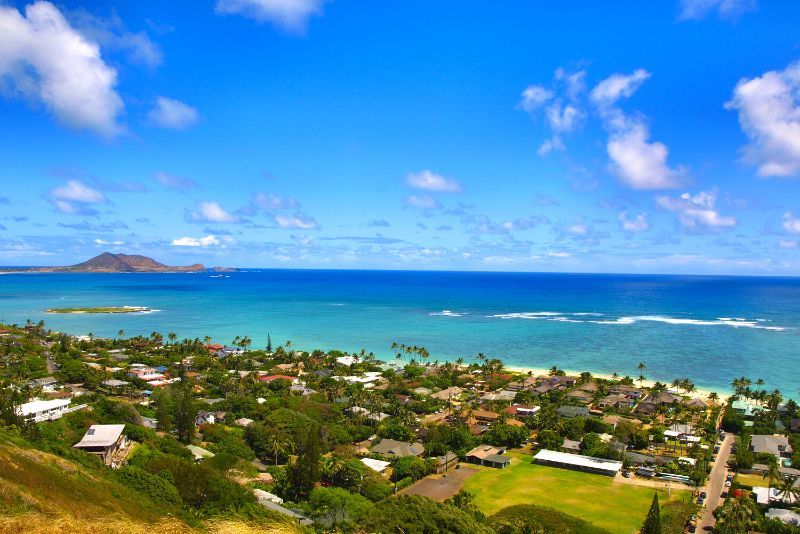 The pristine waters of Kailua Beach make this a hotspot for swimmers, surfers and windsurfers. Less crowded than the beaches of Waikiki, this is the place to go for relaxed family outings.
Take long strolls along the stretches of golden sands and turquoise waters against a backdrop of formidable volcanic headlands.
How long does a boat trip last?
Boat trips in Oahu typically last from 45 minutes to 8 hours. The shorter boat cruises venture towards the Diamond Head but do not make any stopovers at any place.
The longer boat tours offer a combination of land and water activities and include multiple pit stops at beautiful natural sites along the way.
Where do boat tours leave from?
The majority of boat tours in Oahu depart from Waikiki or Waianae Harbour.
When is the best time for a boat trip in Oahu?
If you're looking to discover some marine life while on your boat trip in Oahu, then it's best to book your trip from December to April during the dolphin, whale and sea turtle season.
The best time of the day for a boat trip is in the afternoon – you'll catch the sunset sinking into the ocean, which is a site to behold. However, if you're looking to visit multiple stops on your tour and opt for a full-day trip, it's best to set off for your cruise bright and early.
Which other water activities can be done in Oahu?
Travel tips
Sunglasses are a must for any boat tour, as Hawaii is famed for its year-round sunshine.
Make sure you come wearing comfortable clothing that you can take off easily if you plan on partaking in any water activities.
You can choose a tour with an option to bring your own drinks.