The area surrounding the city of Nice is known for its world-class wineries. The region is home to a variety of grapes, including Grenache and Syrah, and you can taste them all on wine tours in Nice.
You can let your taste buds lead the way and discover southern France through its crisp white, rich red and fruity rosé wines. And, when you have a break in between tipples, you'll discover the outstanding scenery that covers this corner of the world.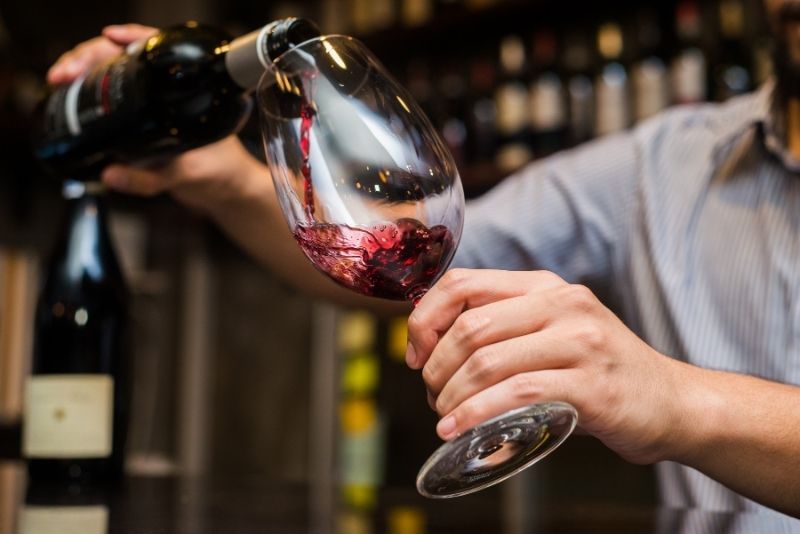 What are the best wine tours in Nice?
Côtes de Provence wine tour from Nice
This Provence tour from Nice allows you to learn all about the process of winemaking and provides the opportunity to try different varieties of your favorite tipple. You'll visit three family-run wineries in total where you'll taste red, white and rosé wines.
You'll have the chance to pick up a bottle to take home and enjoy free time in the charming Provence region for lunch.
Private Provence wine tour
Private wine tours in Nice allow for a more personal experience. You'll be surrounded by your loved ones as you learn about winemaking and visit an estate that has been creating wine for over 2,000 years. You'll stop at three wineries in total and have the full attention of your expert guide.
Full-day wine tour in Bellet and Saint-Paul de Vence from Nice
The region of Bellet has a rich history in winemaking, which you'll discover on this tour. Encircled by idyllic landscapes, Bellet is home to several wineries which you can visit before ambling around the cobbled streets of Saint-Paul de Vence. The village sits on a hilltop and offers remarkable views of the Mediterranean, just over 5 kilometers away.
Half-day vineyard tour by E-bike
This tour allows you to live out your French fantasy of riding through the glorious vineyards surrounding Nice on a bicycle tour, the easy way.
You'll use an E-bike which conquers the hilly region with ease and stop at a family-run estate where you'll be able to try local wines. Breaking for a picnic lunch surrounded by picturesque grape vines, you'll have the chance to connect with the other participants on this small-group tour.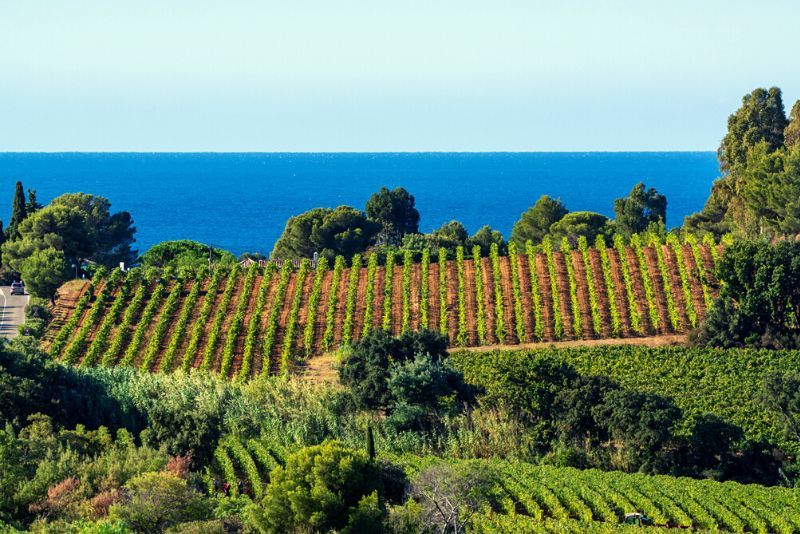 How much do wine tours in Nice cost?
Wine excursions in Nice vary in price depending on three factors — the duration, the location and the group size.
Half-day tours start at €80 and range up to €140. They usually take part in small groups of 10 or fewer participants.
Full-day Nice wine-tasting tours cost between €80 and €680, and private excursions are the most costly of these.
When it comes to combination tours, you'll pay approximately €70 for a walking tour that includes up to 20 tastings of food and wine.
A private tour that visits several locations including the calanques costs around €1,400 for a group of up to eight participants.
What is included in a wine tour in Nice?
Full-day wine tours in Nice usually include round-trip transportation from the city and approximately three wine tastings at different estates.
If you choose to take a half-day tour, you will normally have one wine tasting included on your excursion.
Whichever tour you choose, you'll have a wine expert on hand to talk you through the different beverages and visit fees will be covered. Some Nice wine trips also include lunch.
Where do wine tours in Nice start?
Many wine tours in Nice include a hotel pickup and drop-off service. If this is not the case, you will meet at a central and easily accessible location in the city, such as a well-known hotel.
How long do wine tours in Nice last?
Most wine tours in Nice last between eight and nine hours, which allows you to explore the wine region surrounding the city. It is possible to take a half-day tour instead which usually visits one winery, as well as several other landmarks within four to five hours.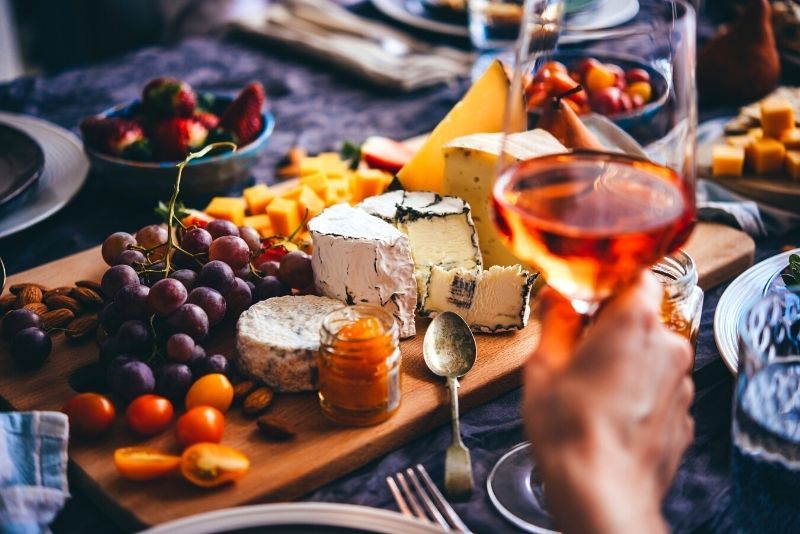 When is the best time for a wine tour in Nice?
The months of May and June are the best time to take a wine tour in Nice. During this period, the weather is balmy and the wineries are peaceful, without many other tourists around. You should note that the harvesting season takes place in late August and early September, and the wine estates become very busy during this time.
A wine tour is a relaxing way to end your vacation, so consider booking your excursion for your final day in Nice.
Are there any combos available with wine tours in Nice?
Nice small-group walking food tour with wine tasting
Some tours in Nice allow your tastebuds to guide you through the region, with food and wine tastings. You can sample Provençal wine, as well as approximately 20 local delicacies including pissaladière onion tart.
In between tastings, you'll enjoy a walking tour through the city streets, taking in landmarks such as Castle Hill and the legendary flower market.
Calanques of Cassis, Aix-en-Provence and wine tasting private tour
Some private tours allow you to see the natural phenomenon of the calanques, which are the crowning jewel of the Côte d'Azur. You'll visit the lively towns of Aix-en-Provence and Cassis before cruising through the waters leading to the calanques. Finally, you'll end the day with a delicious wine tasting session.
Are children allowed on a wine tour in Nice?
Children are welcome on most wine tours in Nice. You will usually visit renowned landmarks in between wine-tasting sessions which will prevent your children from becoming bored.
E-bike tours have a minimum age restriction of 15 years because of the nature of the activity.
Travel tips
If you try a wine you like, be sure to buy a bottle to share with your loved ones back home.
If you have limited time in the region, choose one of the wine tours in Nice that visits several towns or villages in the area.
Ask questions to gain more insight into the wine-making process.