The highest peak in the southern and western hemispheres, Aconcagua, stands as a testament to the grandeur of the Andes Mountains.
A day trip to Aconcagua from Mendoza takes you face to face with this snow-capped giant and into the heart of the rugged and untamed wilderness of central Argentina.
Whether you want to enjoy the mountain from viewpoints on the Pan American Highway or prefer hitting the trails, there is a trip to Aconcagua for everyone.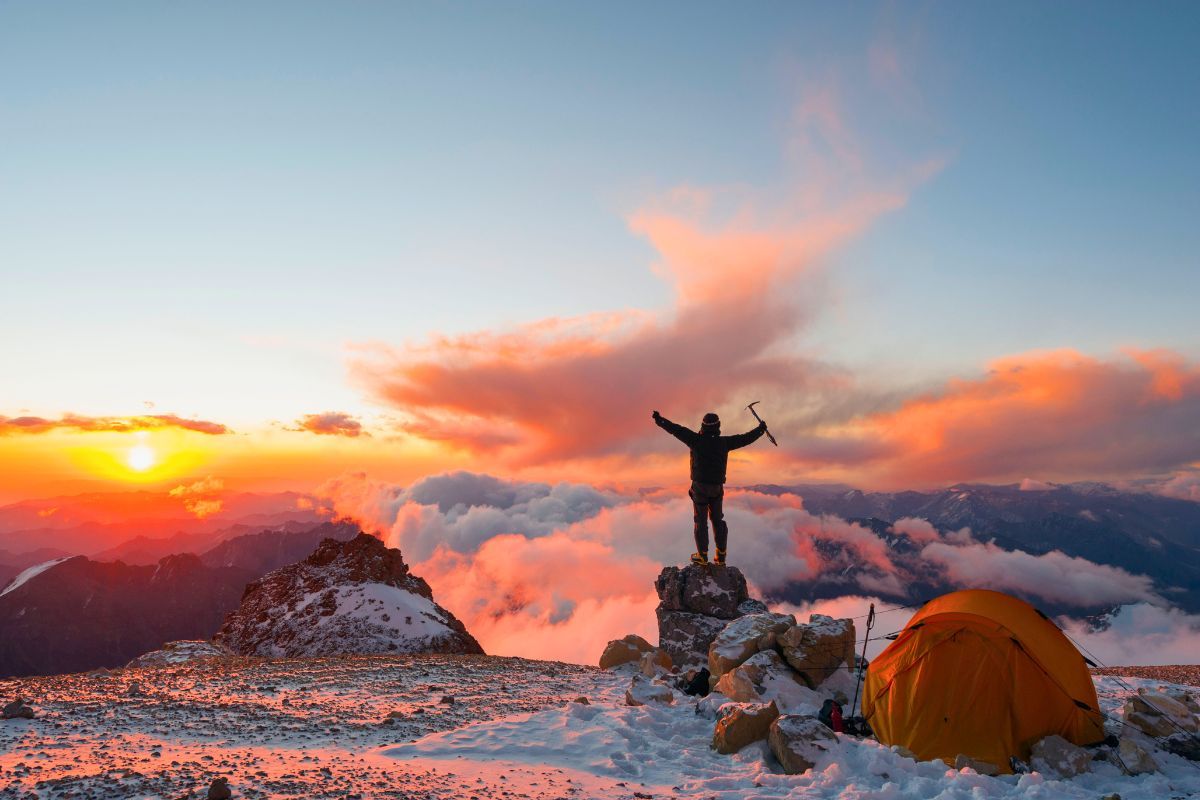 Here's all you need to know about Aconcagua, one of the most exciting day trips from Mendoza.
How to get to Aconcagua from Mendoza?
Aconcagua Peak is almost 200 kilometers west of Mendoza, a trip that takes you into the Andes Mountains.
From Mendoza to Aconcagua by car
The closest point to Aconcagua you can drive to is Aconcagua Provincial Park. It is just under 3 hours drive from Mendoza on RN7.
Guided tour to Aconcagua from Mendoza
A guided tour to Aconcagua is the best way to see this natural wonder and the surrounding areas. You can sit back and enjoy the views with convenient hotel pickup and transportation through the treacherous mountain roads.
What is the typical itinerary?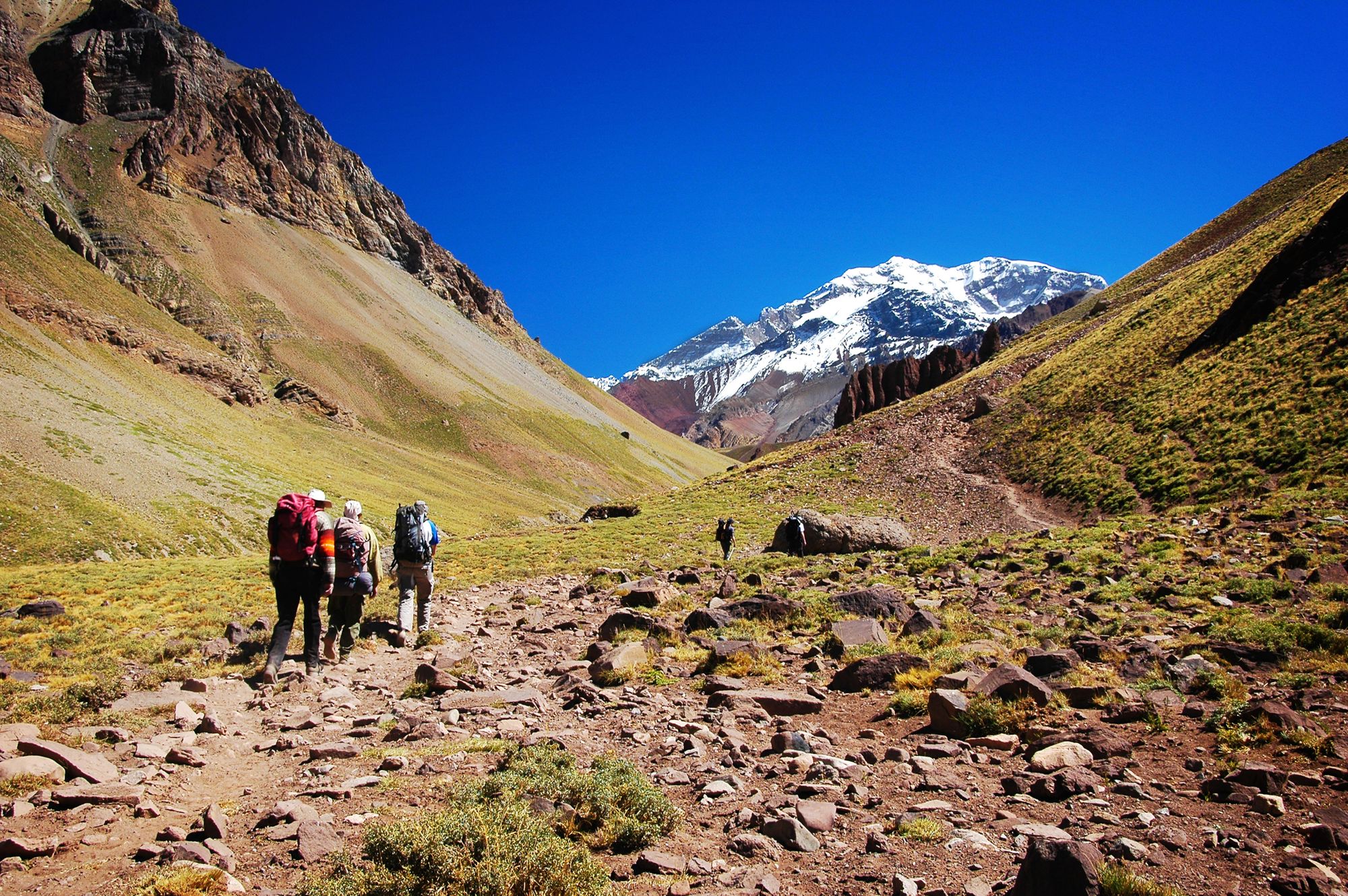 There are two types of itineraries to Aconcagua, the first of which is a sightseeing trip with multiple stops along the way. Start with an 8 AM pickup and start your journey, watching the towering peaks of the Andes fly by as you make your way to the Uspallata Valley. Here you will stop in Uspallata town to buy a snack and soak in the first of many incredible views.
From there you will visit Polvaredas and Punta de Vacas, each offering splendid moments for capturing photographs. Your journey then leads you to Puente del Inca to see the colorful natural rock bridge. The frontiers of the Chilean-Argentinian border is your next destination. Here you will have uninterrupted views of the monumental Aconcagua Peak.
Some tours include a short hike to Horcanoes Lagoon in Aconcagua Provincial Park but this is only available from November to April.
Next, you will make your way to the quaint village of Las Cuevas where you will enjoy lunch and enjoy some of the handmade goods from the locals. The drive back to Mendoza takes around 3 hours and you should arrive around 8 PM.
The second type of excursion to Aconcagua is a trek to the base camp, Confluencia. You will also be picked up around 8 AM and start your 3-hour drive to the start of the hike. The hike is roughly 20 kilometers round trip and takes around 5 hours in total. Once you reach the base camp you will enjoy a snack before taking on the trek down.
What kinds of tours are available to go to Aconcagua?
Guided tours to Aconcagua from Mendoza
These day trips to Aconcagua are trekking tours that take you to Confluencia base camp. You will enjoy comfortable transportation to and from Aconcagua Provincial Park and an expert guide will lead your trek, ensuring your safety.
Private tour to Aconcagua from Mendoza
Although most day trips to Aconcagua are small groups, you can also book a private tour for even more privacy. You will enjoy the undivided attention of your guide and you can arrange your own pickup times too. These tours also have the option to somewhat customize the itinerary based on your interest and pace, a valuable addition for those who enjoy a more relaxed tempo.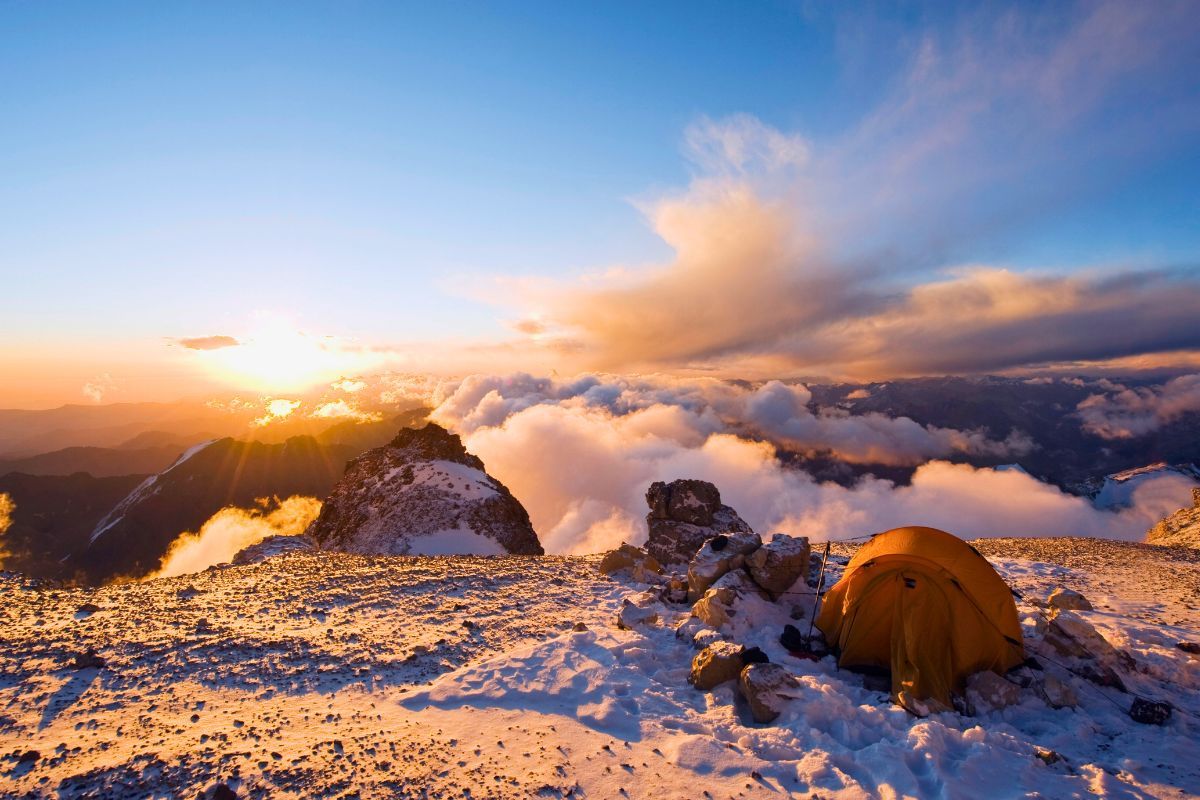 Day trip to Aconcagua plus scenic stops from Mendoza
If you aren't a skilled hiker, this is the perfect day trip to Aconcagua. You will be whisked away to several panoramic viewpoints to enjoy the grandeur of the peak. Along the way, you will also stop for lunch and visit traditional villages scattered throughout the Andes. You can book this tour with or without an inclusive lunch.
How much does a day trip to Aconcagua from Mendoza cost?
A basic day tour to Aconcagua and surrounding areas for sightseeing costs US$45 per person. This is a small group tour that includes pickup and drop-off and an expert guide. If you choose to book this tour with a BBQ lunch it will cost US$140.
You can also book this tour as a private tour which could cost as little as US$75 per person for a group of 10 people. The price increases if there are fewer people on the tour, costing around US$250 per person for a group of 2.
Hiking to Confluencia Base Camp costs US$ 320 per person and includes all transportation, entry fees and a small lunch.
What will you see and do?
Aconcagua Peak
Rising majestically as the ultimate sentinel of the Andes, the Aconcagua Peak commands awe and admiration as the highest summit in both the Southern and Western Hemispheres. Its towering presence, shrouded in a cloak of snow and ice, holds an almost mythical allure for mountaineers and adventurers worldwide. It is nestled within the Aconcagua Provincial Park and you will either see it from panoramic viewpoints along the way or witness it up close with a hike to base camp.
Confluentia Base Camp
Nestled in the embrace of the rugged Andean landscape, the Confluentia Base Camp emerges as a vital sanctuary for those embarking on the exhilarating ascent of Aconcagua Peak. Serving as a strategic point for acclimatization and preparation, this campsite offers a respite from the challenging terrain and inclement weather. It is roughly 20 kilometers roundtrip and the hike takes around 5 hours.
Horcones Lagoon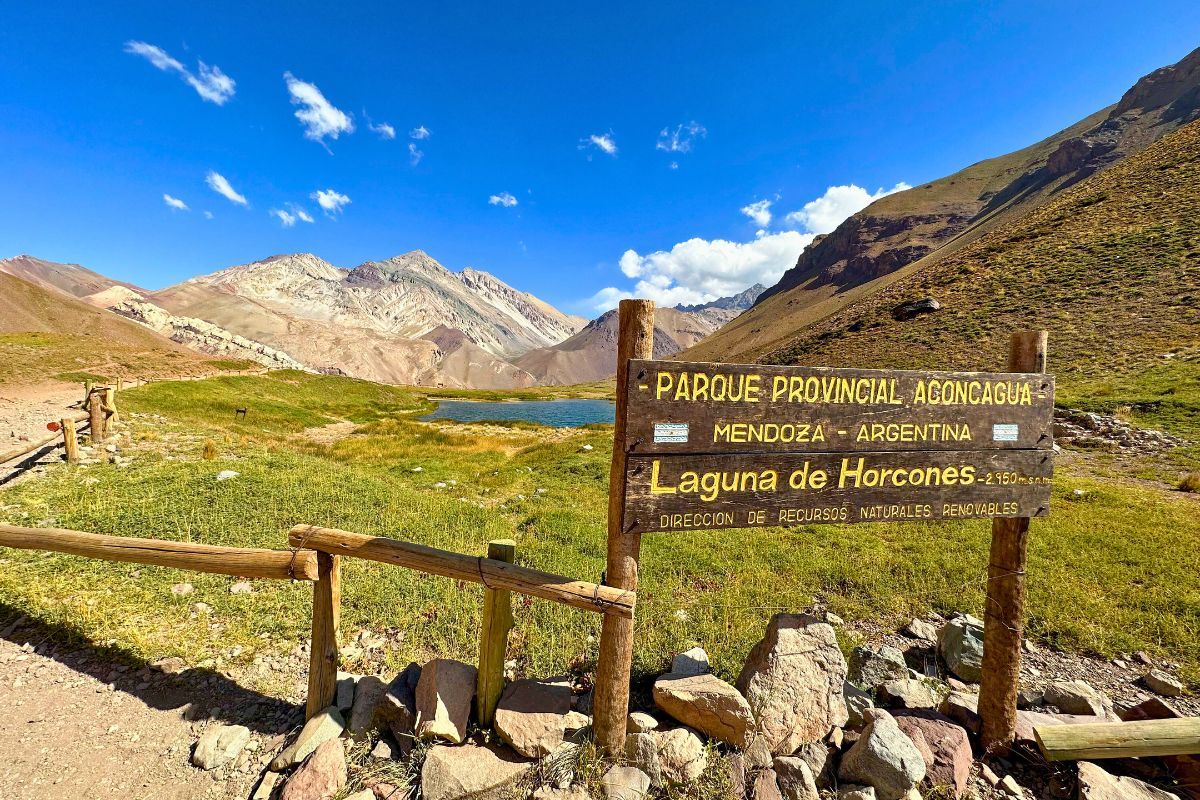 From November to April, you can hike to this treasured lake. Nestled like a pristine jewel amidst the rugged wilderness, the Horcones Lagoon stands as a shimmering testament to the captivating beauty that graces the Aconcagua region. Situated within the embrace of the Aconcagua Provincial Park, this crystalline body of water reflects the surrounding snow-capped peaks, creating an ethereal mirror of nature's majesty.
When is the best time to visit Aconcagua?
The best time to climb or trek Aconcagua is during the Southern Hemisphere's summer months, from late November to late March. Among these, December through February is the most popular period, as these months offer the most stable weather conditions. Keep in mind, though, that the mountain can still be unpredictable, and climbers can experience severe weather even during the climbing season.
Are there any tours to Aconcagua from other cities in Argentina?
Yes, there are tours departing from other cities in Argentina:
Travel tips
The weather on Aconcagua can be unpredictable, so pack layers to handle everything from warm days to bitterly cold nights.
At high altitudes, it's essential to drink plenty of water to combat the effects of altitude sickness.
Ensure you're in good physical shape and have done some altitude training beforehand.