From aromatic rice dishes to dry white wines and everything in between, Mallorca offers a wealth of gourmet delicacies that are as tasty as they are exotic. Gastronomic experiences in Mallorca range from luxurious dinners to cooking classes, and offer something to suit every traveler.
You can learn the subtle differences between Moli and Moscatel de Grano Menudo grapes, and allow your taste buds to be electrified by an explosion of Mediterranean flavors.
Food tours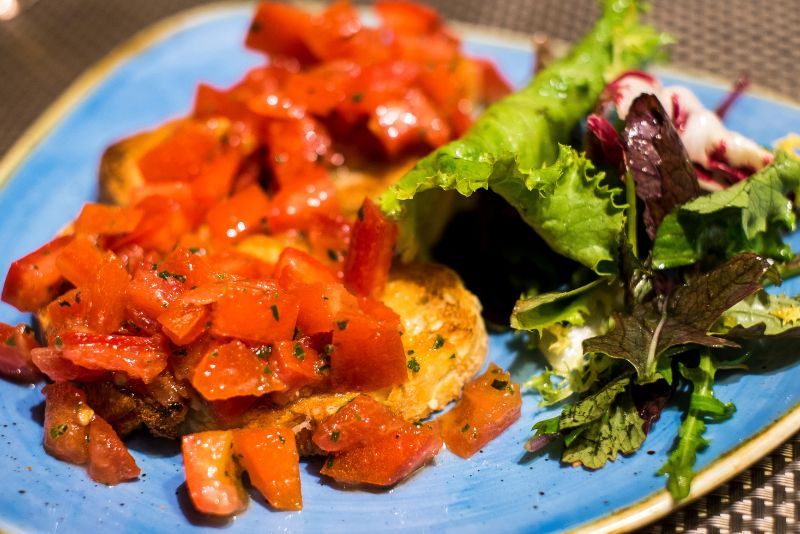 One of the best ways to discover the Balearic Islands is through your taste buds on a food tour in Mallorca. These culinary adventures enable you to discover local delicacies, such as salty cured ham and decadent almond ice cream, as well as more varied Spanish tapas dishes including croquettes, and omelets.
Food tours are often combined with other popular excursions, including Mallorca bike tours, which help you to discover the highlights of the island on two wheels. Alternatively, take to the sea on a sailing tour to enjoy an explosion of flavors along the sparkling Balearic Sea.
Wine tours and tastings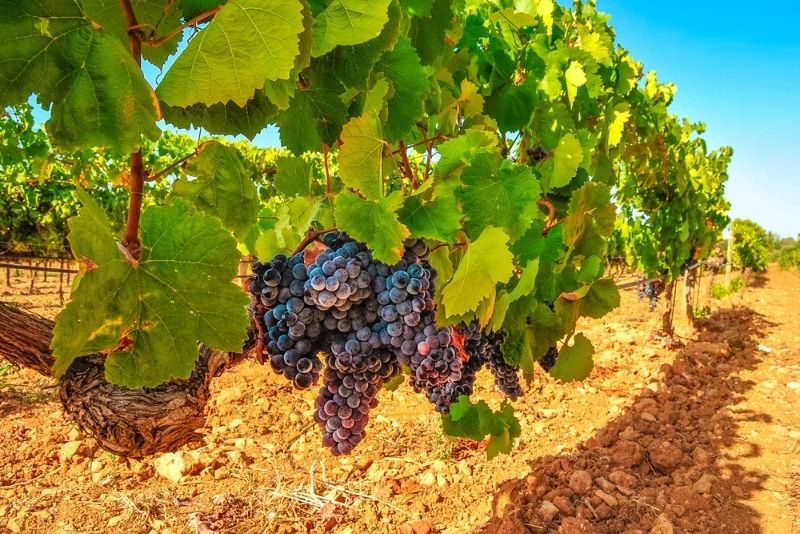 With its temperate climate and abundance of verdant land, Mallorca is a prime location for winemaking. The islands' roots in this craft date back to the 2nd century B.C. when Mallorca came under Roman rule. Cultivating an abundance of vineyards on the island, Mallorca started producing some of the finest wines in Europe less than a century later.
Today, you can appreciate this lengthy history on several wine tours and tastings in Mallorca. Discover the rich flavors of Manto Negro or the fruity tones of Moscatel de Grano Menudo as you stroll through pristine rows of grapes or cycle across the island.
Dinners
Another way to experience Mallorca's cuisine is through a dinner experience. There are a myriad of these excursions available, in order to provide you with a special moment while on vacation. Those who are looking to impress their significant other can opt for a sunset cruise and toast their loved ones over a feast of cocktails, and paella, while those seeking a light-hearted food and wine experience in Mallorca can be thrilled by an acrobatic pirate dinner show.
Alternatively, you can combine your dinner in Mallorca with horseback riding through the island's wilderness, indulging in a fresh barbecue feast after a wholesome day of exploring.
Cooking classes
Gain a valuable skill you can pass on to your loved ones back home in a cooking class in Mallorca. You'll learn how to create tried and true authentic Mediterranean recipes, which have shaped the culinary scene of Spain for centuries, including saffron-infused paella.
Whip up a Spanish omelet, refreshing salads and flavorful seafood dishes, all while being expertly guided by a local chef. You'll be taught the traditional methods behind preparing these recipes, accompanied by several other like-minded individuals, who you can bond with as you taste your finished dishes and compare your experience.
Cheese tastings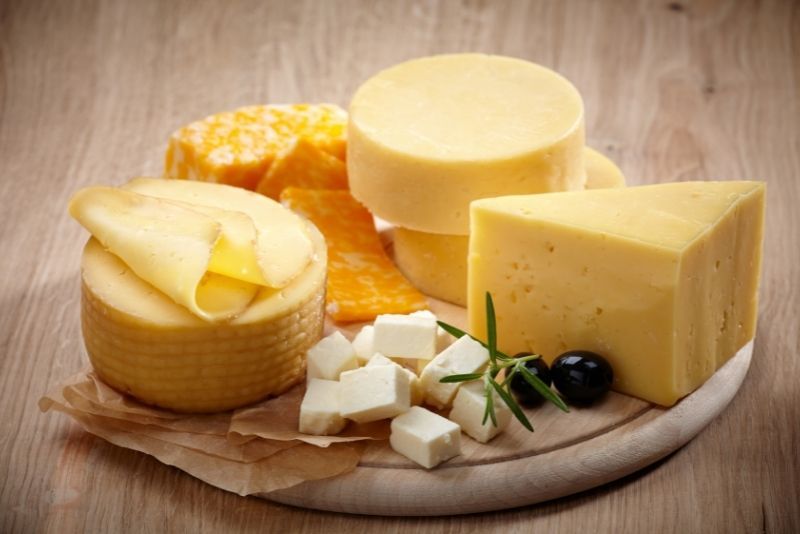 Cheesemaking has been documented in Mallorca as far back as the 14th century when Llucmajor sheep cheese was exported in great quantities to Barcelona. Cow, goat and sheep cheese are all popular variations that you can discover for yourself at a Mallorca cheese tasting.
Enjoy life's simple pleasures as you sit back with a glass of wine and sample different types of this rich and salty dairy treat and learn about the fascinating process behind cheese making.
Beer tastings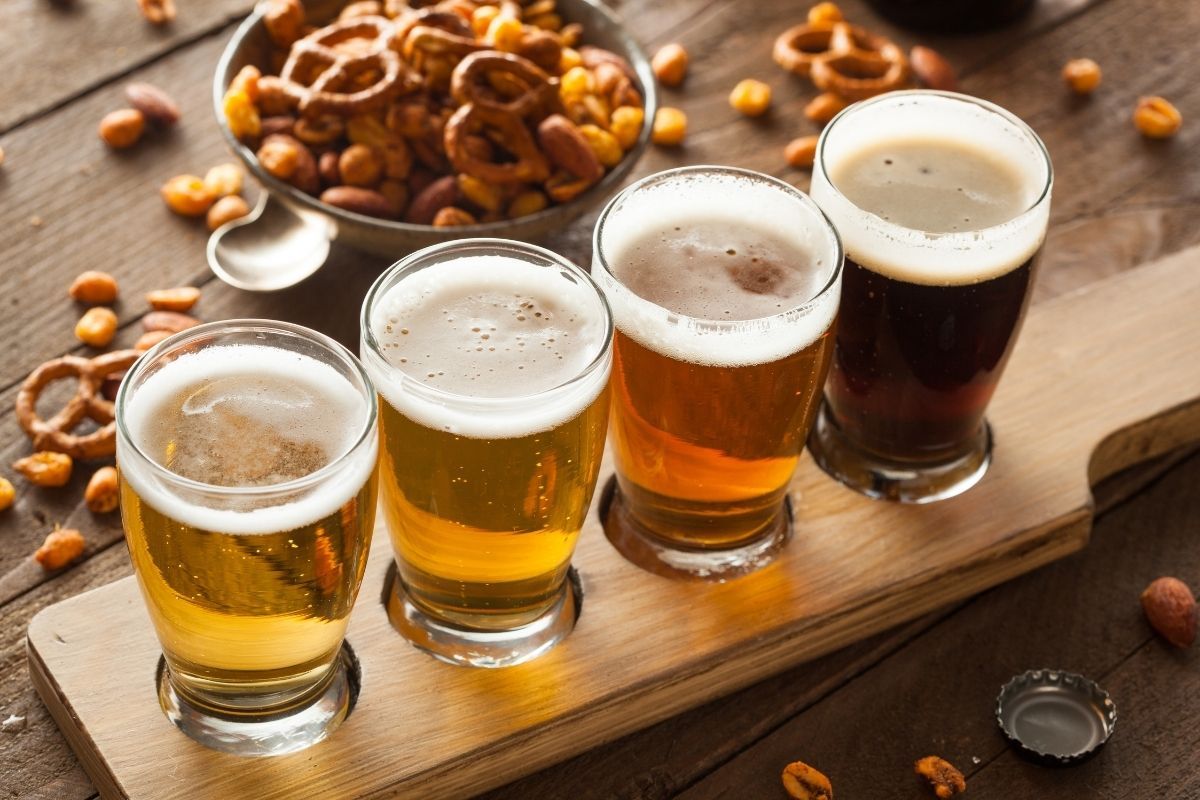 Mallorca may be better known for its paella than its craft beers, but the island is also home to plenty of frosty brews. One way to discover this alcoholic beverage is through a craft beer tasting in Mallorca, which you'll arrive at in the seat of a classic Trebant car after a sightseeing excursion over the island.
However, partygoers may prefer to chug their beer in a floating nightclub as they dance the night away to classic tunes. Sail along the coast of Mallorca, admiring the twinkling lights as you create everlasting memories with friends, both new and old.
Paella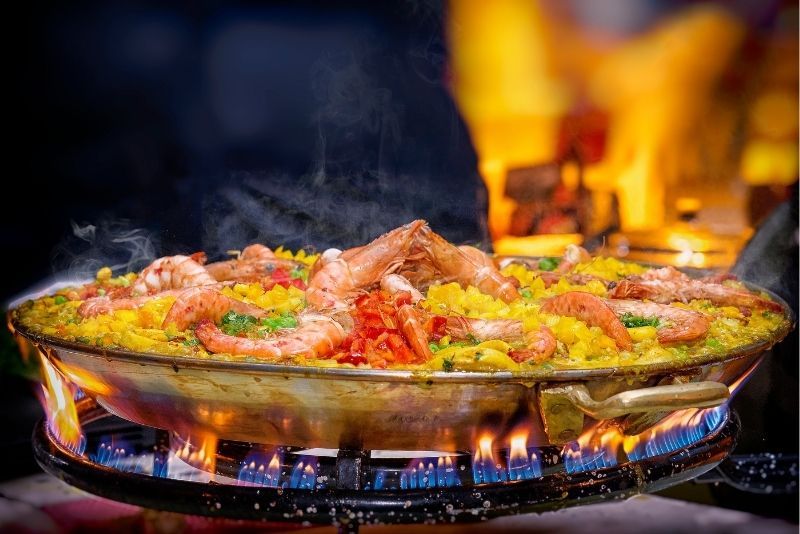 Originating in the 19th century in the Albufera region, paella has become an iconic staple in Spanish households across the country. Traditionally created using rice, chicken and vegetables, and sprinkled with a flavorful helping of saffron, today each province puts its own spin on the classic dish.
Sampling paella in Mallorca is a culinary must, and you can do so in a number of ways. Whether you want to savor the flavors aboard a luxury boat or learn to make the dish yourself, you'll find an excursion to suit you.