Mallorca is a food lover's paradise, and there are plenty of ways to experience its culinary scene. One of the best ways to do this is by taking a food tour.
Food tours in Mallorca allow you to explore the island's culture and history through your tastebuds. You'll have the opportunity to taste tapas dishes that have remained unchanged for centuries, meet local food vendors and visit food markets that the locals frequent.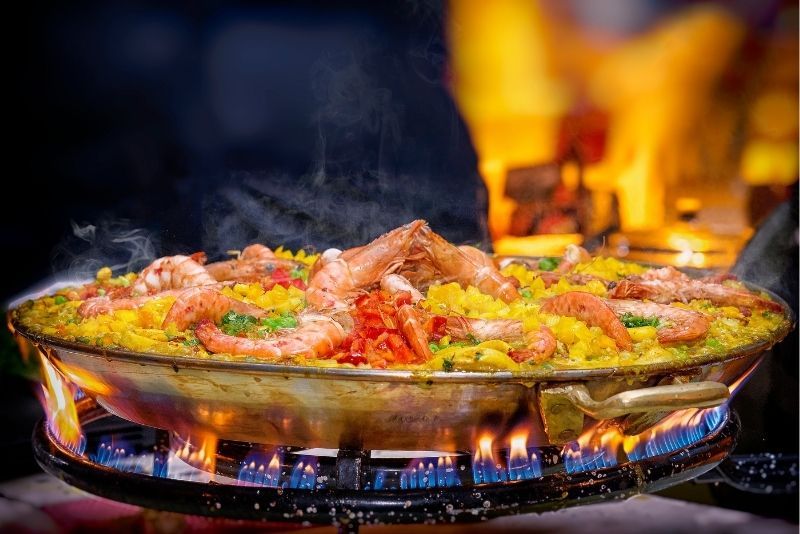 You will find below all you need to know about food tours, one of the tastiest food and wine experiences in Palma de Mallorca.
What are the best food tours in Mallorca?
Food tasting walking tour in Palma
This food tour transports you through the streets of the capital city to find Mallorca's roots through its cuisine. You'll be part of a small group of 10 or fewer participants, which allows you to have a more personal experience.
You'll begin your tour at the crowning jewel of the city — La Seu Cathedral — and take a walking tour of Palma. You'll see the Royal Palace of La Almudaina, which was built in the 14th century and is an official residence of the Spanish royal family.
Other sights to see as you stroll along include the Jewish Quarter and a local market, which sells fresh vegetables and fish. Along the way, you'll sample local tapas including sweet treats.
Palma de Mallorca private food tour with locals
If you want to dig deeper into Mallorca's culture, take a private food tour. You'll have your own dedicated guide to converse with about each dish and you'll stop at locally-run food vendors to sample their goods.
Some of the dishes you'll try include Spanish paella, tortillas, croquetas and almond ice cream. You'll also visit a market, which the residents of Palma visit daily to stock up on fresh produce.
As you amble through the city to try its local delicacies, you'll also see many of Palma's attractions and iconic sights.
Palma sunset tour with food tastings
A sunset food excursion in Mallorca is the perfect way to see how the island's vibe changes as the day gives way to the twinkling lights of the evening. You'll witness a fiery sunset as you roam the streets of Palma and gain locals-only knowledge of the city from your professional guide.
You'll see the jaw-dropping La Seu Cathedral, which took almost 400 years to build, as well as the Royal Palace of La Almudaina. You'll also visit a local craft market, which sells handmade artisanal goods, including delicately-painted china plates and perfectly-sculpted pottery.
Halfway through your excursion, you'll stop at one of the best tapas bars in the city to try a variety of local dishes.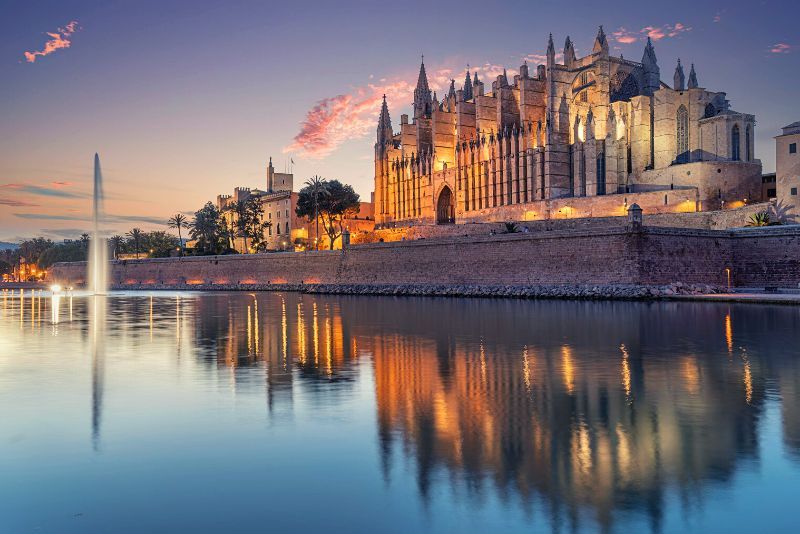 How much do food tours in Mallorca cost?
If you wish to take a walking tour of Palma that includes food tastings, you can expect to pay around €50.
Private food tours in Mallorca cost approximately €110. However, the excursion allows groups of up to six people and the price per head lowers with every additional person. If you travel in a group of six, you'll each pay around €50.
Sunset tours also take place with a private group and cost €240 for a group of up to four people. With the maximum number of participants, the tour costs just €60 per person.
Combination bike and tapas tours start at €40, while sailing excursions cost approximately €100.
What is included in a food tour in Mallorca?
Food tours in Mallorca usually include three to four tasting stops, where you'll sample local tapas. Often, you'll also have a beverage included. However, private tours include up to 10 tasting stops.
On your tour, you'll also have an English-speaking guide to talk you through the dishes, as well as provide information on the landmarks you pass.
Combination tours that take place on a catamaran include the use of snorkeling equipment. Bike tours in Palma include equipment rental and insurance.
Where do food tours in Mallorca start?
Most food tours in Mallorca take place in the capital city — Palma. One of the main meeting points in the city is La Seu Cathedral, which is located in the center of Palma, near the pier.
However, your tour may depart from a variety of different destinations around the city. You'll be able to see where your tour meets before booking so that you can arrange your transportation there.
How long do food tours in Mallorca last?
Most food tours in Mallorca last between 3 and 4 hours. They usually take place on foot, and this duration gives you plenty of time to walk through Palma's streets to sample its Mediterranean cuisine.
If you have less time to spare, you can take a culinary tour in Mallorca that lasts 1.5 hours.
When is the best time for a food tour in Mallorca?
The best time of day to take a food tour in Mallorca is whenever you're hungry! Consider booking your trip around lunchtime so that you'll be ready to try a selection of mouth-watering tapas.
Mallorca food excursions are also a sightseeing experience, which makes it the perfect activity for your first day on the island.
Are there any combos available with food tours in Mallorca?
Palma de Mallorca Old Town guided bike tour and tapas
This Mallorca bike tour allows you to see more of the Old Town of Palma and work up an appetite for delicious Mallorcan tapas.
As you take to the city on two wheels, you'll enjoy an easy and relaxing ride through Palma, viewing its most remarkable landmarks along the way. These include the Paseo del Born and La Lonja.
Your tour ends at a local restaurant where you'll try a selection of tapas dishes.
Catamaran tour with tapas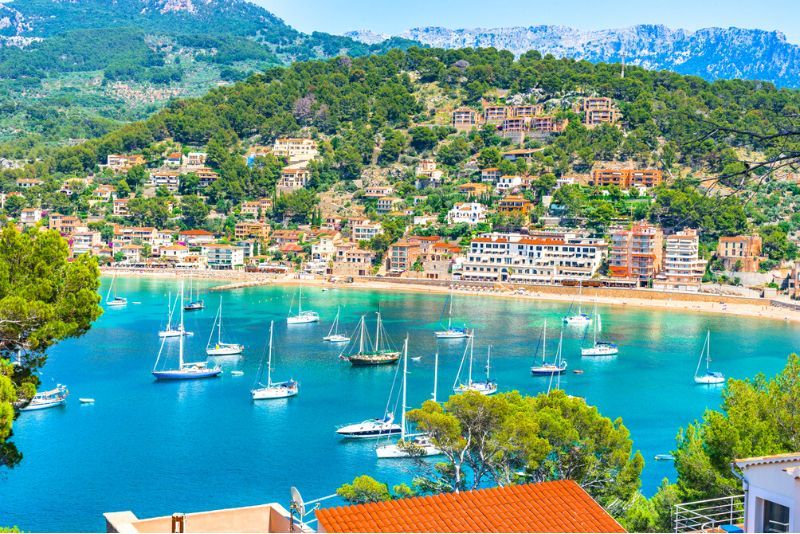 One way to see Mallorca at its best is from the water. On this boat tour, you'll travel to the Islas Malgrats marine reserve, which is a protected area that includes two islets.
You'll take a break when you reach Cala Blanca and have the opportunity to go snorkeling, paddleboarding or swimming. After your dip in the ocean, you'll relax on board with fresh tapas and an ice-cold drink.
Travel tips
In order to fully enjoy your food tour, book your trip for several hours after your last meal.
Most food tours in Mallorca take place on foot. Make sure you wear comfortable shoes.
Some food excursions visit local markets, where you can purchase fresh produce. Bring cash with you in case you wish to buy anything.
If you participate in a tour around lunchtime, make sure you're adequately protected from the midday sun with a hat, plenty of water and sunscreen.