Parque Warner is an exciting theme park just 30km from Madrid in Spain. The fun-filled adventure land contains two separate parks within the property, one dedicated to the beloved Warner Bros movies, and a water park to cool off in hotter temperatures.
Reserve your Parque Warner tickets in Madrid and get immersed in the world of cartoons, cinema and thrilling rides.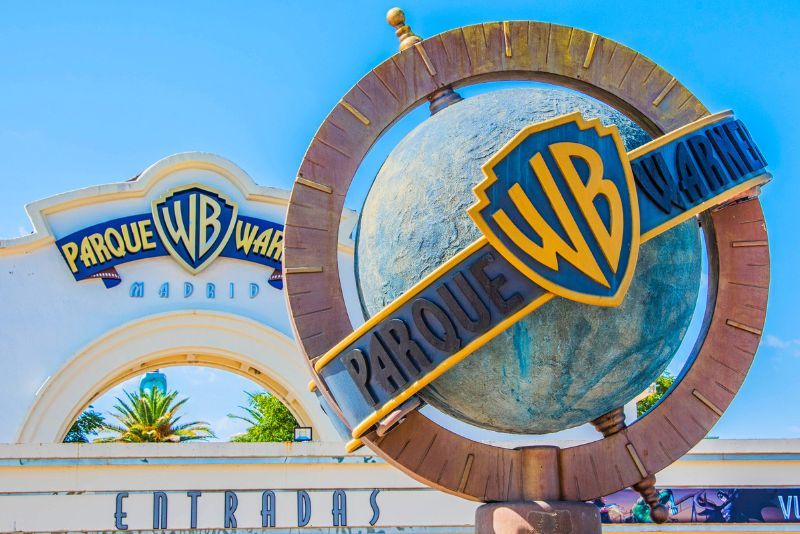 Here's all you need to know about Parque Warner, one of the most exciting theme parks in Madrid.
How much do Parque Warner tickets cost?
Parque Warner ticket prices vary depending on the day of the week and the time of year. All children under 1-meter tall are granted free entry.
General tickets
Adults (people taller than 140cm): From €30 to €40
Juniors (people between 100cm and 140cm): From €30 to €40
Open-day ticket (good for any day of the season)
Adults (people taller than 140cm): €53
Juniors (people between 100cm and 140cm): €50
Purchase tickets for skip-the-line access to Parque Warner to add convenience to your visit. Pre-book ahead of time to receive any special discounts and save time once you arrive at the park. Skip-the-line passes can be reserved starting at €30 per person.
Who is eligible for discounts?
Parque Warner offers discounted entry to seniors over the age of 65, persons with disabilities, large families and those who buy tickets online.
Persons with disabilities are provided a 33% discount on ticket prices with one free companion if a valid ID card is presented at the time of purchase.
Senior prices and large family tickets range from €30 to €38 per person depending on the day.
Should you book in advance?
Book tickets to the Warner Bros theme parks in advance to benefit from lower prices, skip-the-line access and to allow for more time to enjoy the day of visit.
What are the best Parque Warner tours?
VIP Package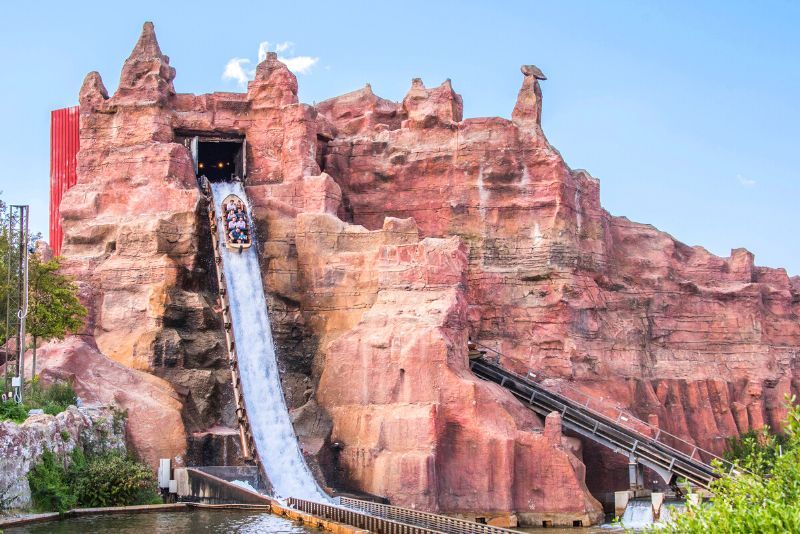 Choose a VIP package for a more exclusive trip to Parque Warner. This ticket option includes an all-inclusive meal package including all non-alcoholic beverages and beer.
You'll also receive a fast pass and unlimited access to 27 rides and attractions park-wide to avoid long wait times by skipping the line.
VIP tickets also include entry to the Expedientes Warren: Pasaje del Terror exhibit, where you'll watch a compilation of the best scenes from Warner Bros' most terrifying horror films.
Choose between a 1 or 2-day ticket option. There is also a VIP ticket that allows entry into both the main park and the water park.
Backstage LADP Experience
This private tour is a thrilling experience where you'll ride in the front seat of a race car with an experienced driver. Prior to the ride, you'll enjoy a backstage tour of the theme park to see vehicles used in exhilarating car-chase film scenes.
You'll watch the professional drivers perform a gripping show before hopping in the passenger seat of a BMW 3 series for your own test drive. This attraction is high-speed and action-packed as it simulates stunt driving in the movies.
You'll finish off the ride with a unique souvenir hat and a personalized video to replay for years to come.
Gold Experience
This tour allows guests to live out their main character experience while visiting Parque Warner in Madrid.
You'll join an official park tour guide for fast pass access to all of the rides and front-row seats at all the special performances.
Enjoy unlimited food and drink, an invitation to a private cocktail party and an exclusive seat to the Aquaman Nighttime Spectacular show to close out the evening. You'll also receive a free souvenir of a hat and tee shirt from the gift shop.
What will you see inside?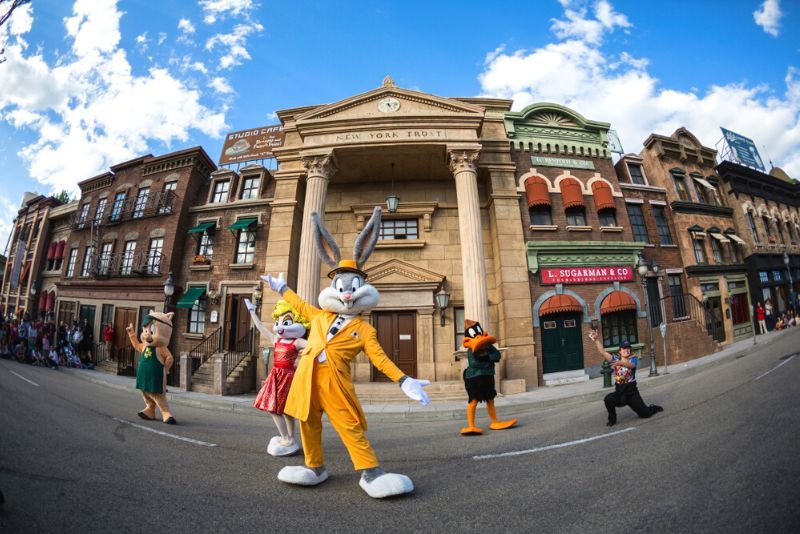 Parque Warner is filled with attractions for all ages ranging from beginner amusement rides to intense rollercoasters.
Enjoy a wholesome trip through Cartoon Village for the beginner rides such as Daffy Duck's Emergencias Pato Lucas, Sylvester's He visto un Lindo Gatito or La Aventura de Scooby Doo.
Build up your courage to get soaked on moderate rides such as the Río Bravo river ride adventure, the plunging waterfall of Cataratas Salvajes or the Correcaminos Bip Bip mini-coaster.
Or, live life on the wild side with a trip on one of the many high-speed rollercoasters. Test out your courage on the fast-moving Stunt Fall, flip upside down on the Batman: Arkham Asylum or enjoy a dizzying adventure on the Lex Luthor Invertatron.
Parque Warner also features an incredible line-up of shows and performances with awe-inspiring effects and talented entertainers. Join along at a Looney Toons dance festival or delight at the talent in a live musical.
Visitors can also grab photos with their favorite characters to make memories that will last a lifetime.
In October, the theme park transforms into a haunted party with spooky attractions and shows in honor of Halloween. Enter terrifying scare zones and creepy passages if you dare.
How to get there?
You can reach Parque Warner from any train stop in Madrid in under an hour by heading toward the Pinto stop via Line C-3. From there, board the 413 bus that will drop you off at the entrance of the theme park.
What are the opening times?
Opening and closing times vary depending on the season and the day of the week. The park typically opens at 12 PM every day and closes between 6 PM and midnight. Make sure to check the official Parque Warner calendar for updated times ahead of your visit.
When is the best time to visit Parque Warner?
Plan your visit to Parque Warner between September and November or March and May for the best weather conditions.
If you'd like to avoid large crowds, visit in the summer months when tourism slows. The park is also less crowded on the weekdays.
Which other theme parks can be visited in Madrid?
Travel tips
Parque Warner features many water-themed attractions so make sure to pack a swimsuit and a towel for your visit.
Wear comfortable shoes for a day filled with walking.
Pack a camera to grab photos with your favorite Warner Bros characters.