Churchill's War Rooms tickets are just the treat for history enthusiasts visiting London. Delve into the history of World War II with this fascinating look around the secret war rooms hidden under the city's center.
Take in the Cabinet Rooms where so many of the decisions about the war were made, and end your tour in the Churchill's Museum learning more about the tense days spent here.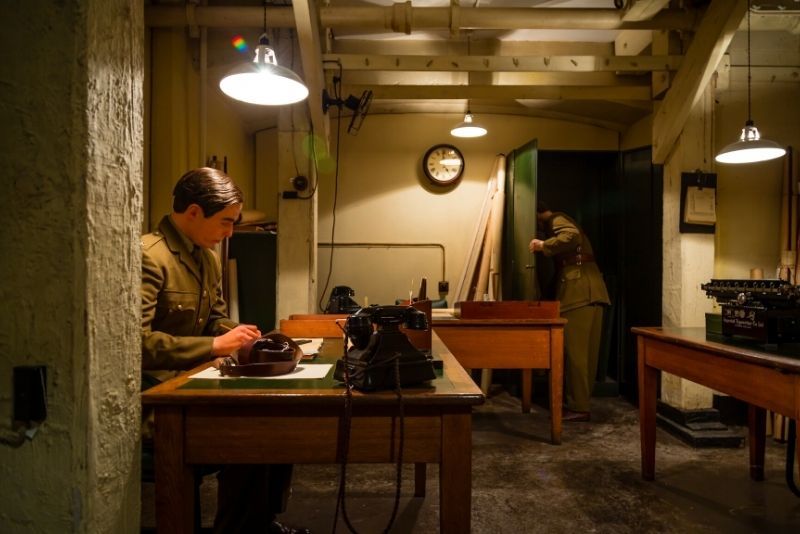 Here's all you need to know about Churchill's War Rooms, one of the most striking museums in London.
How much do Churchill's War Rooms tickets cost?
The following are the prices of Standard Admission Tickets:
Adults: £30
Children (from 5 to 15 years old): £15
Child (under 5 years old): Free
Students, seniors (over 65 years old) and persons with disabilities: £27
Who is eligible for discounts?
There are concession tickets available for students, disabled people and seniors over the age of 65.
You can pay slightly less for tickets without a voluntary donation of 10%, although this allows your Churchill's War Rooms ticket to be eligible for tax claims.
Should you book tickets in advance?
While you can usually turn up on the day and explore this interesting piece of London's history, it is best to book tickets in advance to avoid disappointment.
There may be some times and days when it is particularly busy and by booking ahead you can guarantee that you will be able to go exactly when you want.
What are the best Churchill's War Rooms tours?
You can book a standard tour, but there are many combination tours to choose from as well.
Churchill's War Rooms tour with audio guide
Here you will feel like you are going back in time to one of the more tense periods in British history, to see and get a glimpse of what Churchill saw and felt as he fought World War II.
You will learn about the man himself, his life before, during and after the war. An audio guide will allow you to explore at your own pace, though it usually takes about 2.5 hours.
Churchill's War Rooms and walking tours
Several tours begin with a walking tour of London's attractions before you arrive at the war rooms. You will have a private guide who can tell you about Churchill's as well as the other important sites that you will visit.
Are there any combined tickets or tours including Churchill's War Rooms and other attractions?
There are many combined tours involving Churchill's War Rooms tickets and surrounding areas in London.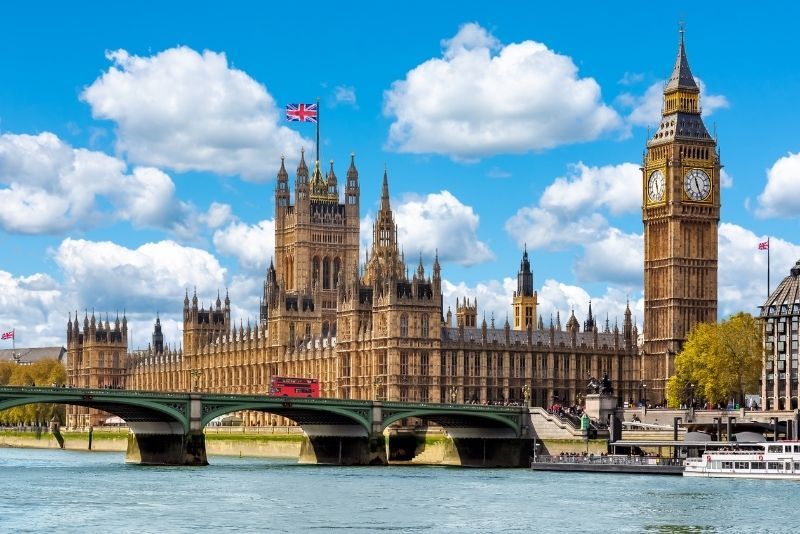 Sir Winston Churchill private walking tour and War Rooms: With a private tour guide, explore some of the key landmarks on a walking tour around the area before heading to the war rooms.
Westminster walking tour and Churchill's War Rooms: Aimed more specifically at the center of government, walk around Westminster with a guided tour.
Winston Churchill Experience – The War Rooms and Chartwell House: For those especially interested in Churchill himself, you can heed to Chartwell House, his private family home.
Darkest hour – Parliament tour and Churchill's War Rooms: From the famous Houses of Parliament where politics have been centered for hundreds of years, to the secret bunker where Churchill planned and succeeded, this is a must take tour for those who love history and politics alike.
Churchill's War Rooms and Tower of London: Another unmissable attraction in the heart of London, take the opportunity to see even more of history at the Tower of London.
What will you see inside Churchill's War Rooms?
There is a great deal to see once you step into Churchill's bunker, including the Cabinet Rooms, the Map Room, Churchill's bedroom and displays of life in the bunker, the war and so much more.
One of the highlights is undoubtedly Churchill's Museum, which has interactive exhibits to teach you about his life. Feel the mystery and suspense in these hidden rooms and get a feel for how life was conducted during those difficult years.
How to get to Churchill's War Rooms?
Churchill's War Rooms are handily located in the center of the city close to 10 Downing Street and many other landmarks.
The closest metro stations are St. James's Park and Charing Cross stations. There are a lot of bus routes that will drop you within a few minutes of the entrance.
What are the opening times?
Churchill's War Rooms can be visited everyday between 9:30 AM and 6 PM, with the last entry to the museum at 5 PM.
The museum is closed on Christmas holiday.
When is the best time to visit Churchill's War Rooms?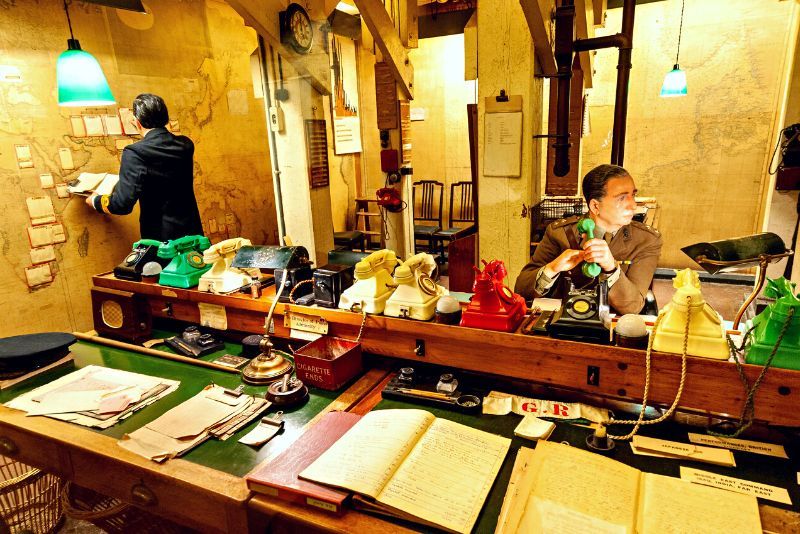 If at all possible, aim to visit Churchill's War Rooms on a weekday morning or early afternoon to avoid the crowds.
The summer holidays a busy time of year so if you are wanting a quiet visit, visit in the off-season.
Which other museums can be visited in London?
Travel tips
Make sure you wear comfortable shoes while on this tour. You will walk around many different locations in the surrounding area.
Remember that although the museum doesn't close until 6 PM, the last entry with your Churchill's War Rooms ticket is at 5 PM.
While disable persons can purchase a concession ticket, you may also bring an assistant for free.