Known for its ornate buildings, breathtaking views and charming neighborhoods, Lisbon is one of Europe's most popular holiday destinations.
Thanks to the city's proximity to the Tagus River, the Atlantic Ocean and Sintra Mountains, there is no shortage of adventure activities on offer.
You'll never be at a loss for what to do in Portugal's capital as the city provides the ultimate playground for adventure enthusiasts, thrill seekers and nature lovers alike.
Take your pick from a range of outdoor activities and sports activities in Lisbon, including hiking, boat rides, surf lessons, abseiling and many more.
Boat tours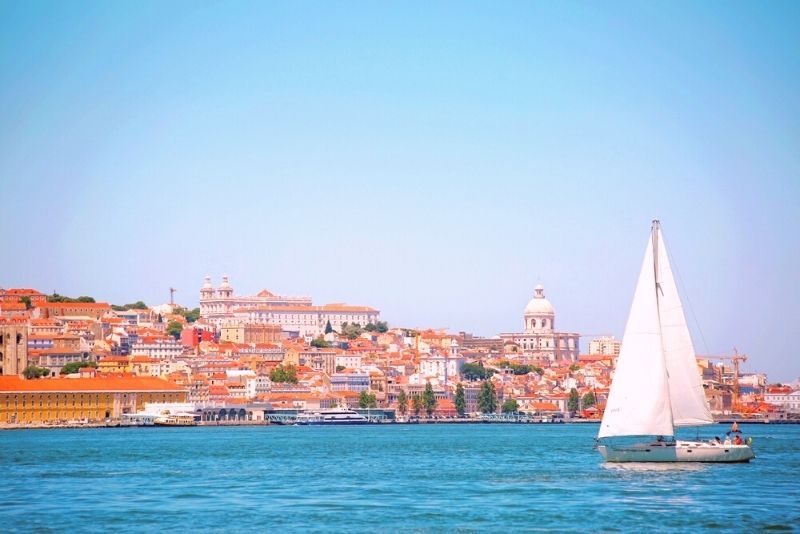 View the city from a different perspective and enjoy gliding across the Atlantic Ocean with a boat tour in Lisbon.
Whether you're interested in a leisurely sail around the peninsula or an adrenaline-inducing jet boat ride, there is a boat tour that is perfect for every preference.
Most boat trips in Lisbon spend some time exploring the Tagus River, which offers unique views of the city and its many attractions. No matter what boat tour you opt for, your captain is sure to tell you more about the city and its fascinating history.
Dolphin-watching and whale-watching tours are very popular as you get the chance to see some of the Atlantic Ocean's most majestic mammals up close.
Relax as you learn more about these creatures from an onboard marine biologist and scan the ocean for flippers and tails.
Bike tours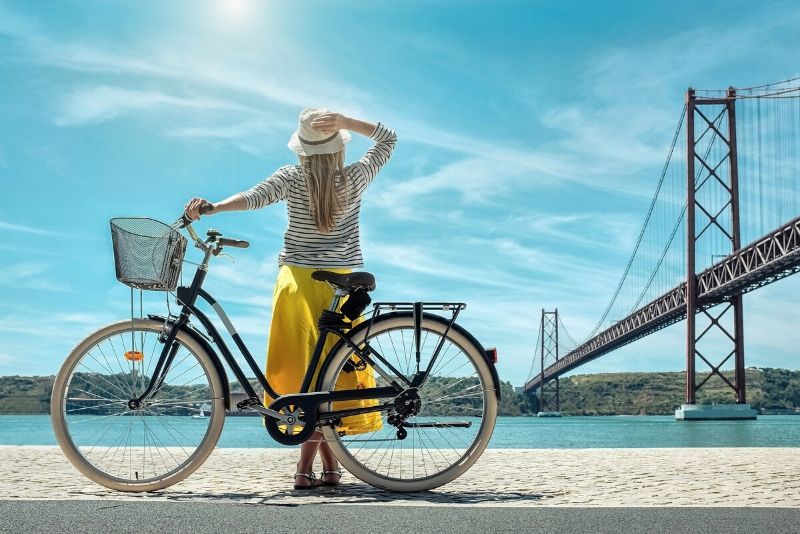 Cycle through historic town squares and experience the city from two wheels with a bike tour in Lisbon. Your local guide will lead the way to some of the city's top attractions and there will be plenty of time to take photos and ask questions.
Adventure enthusiasts may be interested in bike tours that leave from Lisbon and go all the way to neighboring towns, like Sintra.
E-bike tours are also popular and are a great option for those who aren't keen on the physical exertion that comes with pedaling up Lisbon's many hills.
If a bicycle doesn't provide quite enough adrenaline for you, you may want to join a motorbike tour in Lisbon. Rent a motorbike/scooter and a helmet for the day and explore the city and surrounding areas like a local.
Surf lessons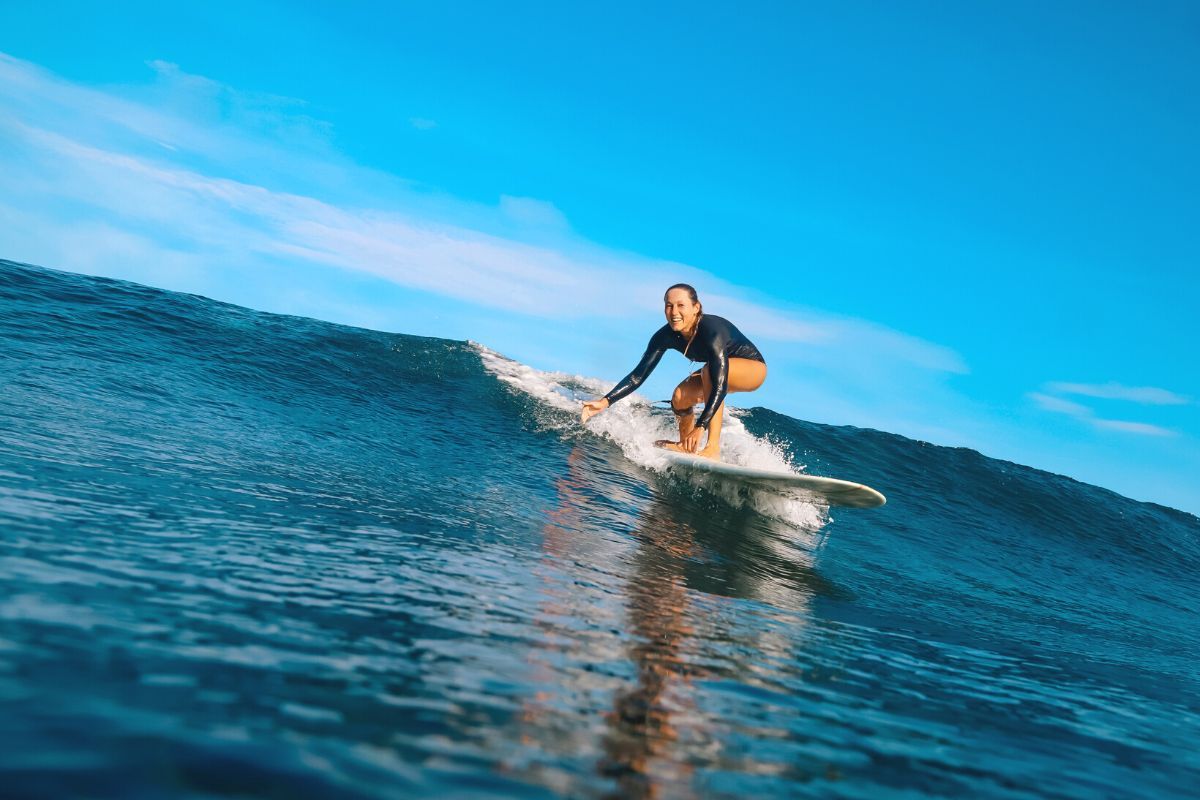 Lisbon is famous for being one of Europe's top surfing destinations as there are several surfing beaches all within an hour of the city.
With consistent waves throughout the year, Lisbon provides ideal surfing conditions for beginners and pros alike.
When looking to book surf lessons in Lisbon, you can choose between basic board rentals, group lessons and private one-on-one lessons. Catch some waves and make epic memories as you improve your surfing skills.
Surfing not your thing? There are loads of other water sports on offer, such as stand-up paddleboarding, wakeboarding, jet skiing and kitesurfing. Try something that you have you have never tried before— it could turn out to be your new passion!
Jeep tours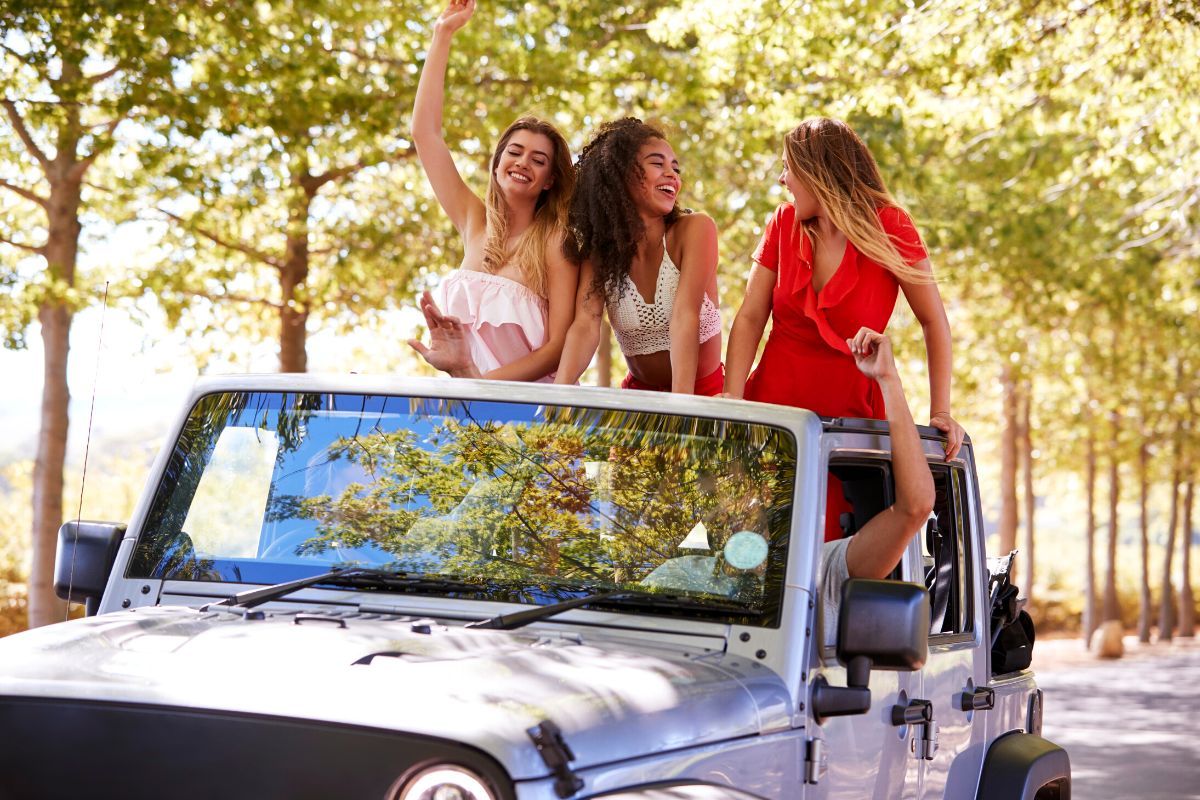 Jeep tours in Lisbon allow you to experience some of the region's most incredible views and explore places that are off the beaten track. Many of these 4x4 adventures include traditional Portuguese lunches and additional activities such as hiking and sightseeing.
Get out of the hustle and bustle of the city center for the day as your professional guide drives you around in an open-air Jeep. Just remember to bring your camera to capture the breathtaking, panoramic views that you'll be treated to!
If you like the idea of a 4x4 adventure, then you may also be interested in buggy tours and quad tours in Lisbon. Go off-roading and explore some of the beautiful forest trails just outside of Lisbon.
Kayaking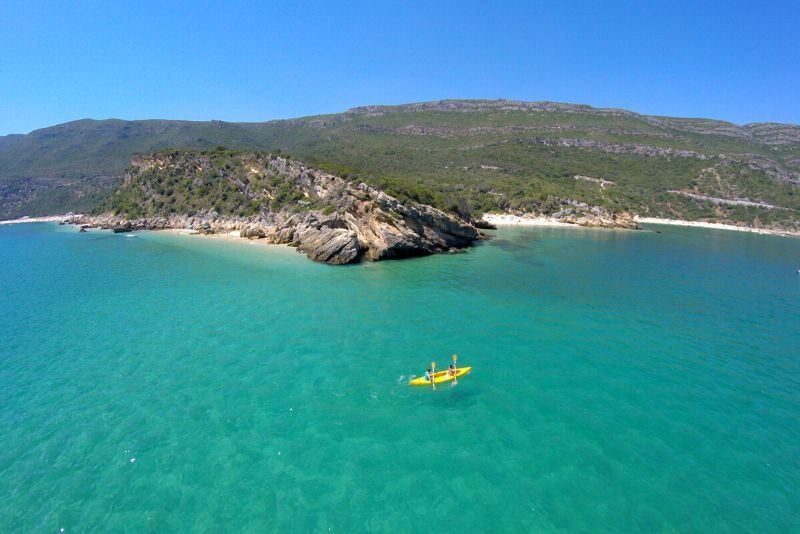 Breathe in the fresh Atlantic Ocean air and connect with nature as you paddle along Lisbon's coastline, taking in the magnificent views. Participate in one of Lisbon's most popular outdoor activities, which is favored by locals and international visitors alike.
Many kayaking tours in Lisbon visit the famous Arrábida National Park, which is known for its rugged cliffs, emerald waters and picturesque beaches. A kayaking trip in the national park promises to be an unforgettable experience for all the right reasons.
Choose between short introductory kayaking tours, full-day kayaking adventures lasting 10 hours, and everything in between. No matter your fitness level or experience, there is a kayaking tour that is perfect for you.
Snorkeling & scuba diving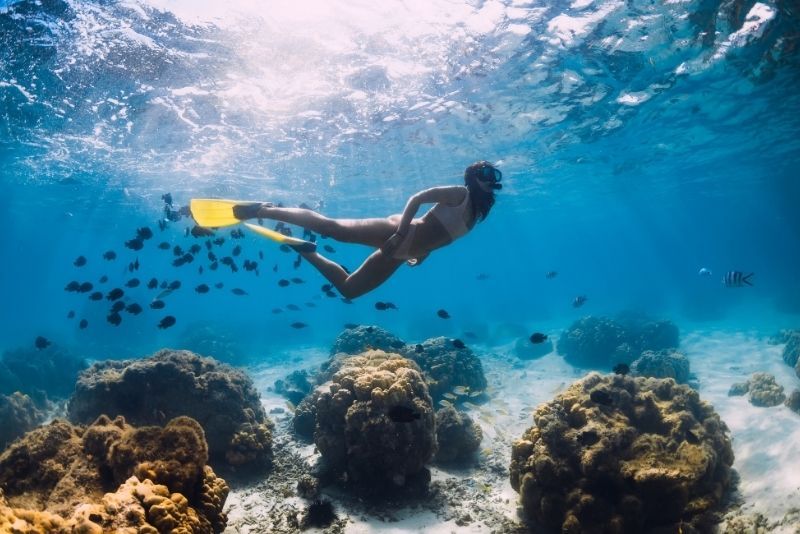 Portuguese waters are known for being rich in biodiversity and if you join a snorkeling or scuba diving excursion in Lisbon, you'll have the chance to see dolphins, sea turtles, sunfish, sardines, jellyfish and other fascinating creatures.
Even if you are new to snorkeling and scuba diving, there is a tour available that is suited to your experience level. Explore the colorful underwater world lying just beneath the surface with an instructor that prioritizes your safety at all times.
Most snorkeling and scuba diving experiences take place just outside Lisbon. Popular snorkeling and diving spots include Arrábida Natural Park, Seixal, Sesimbra and Professor Luiz Saldanha Marine Park.
Hiking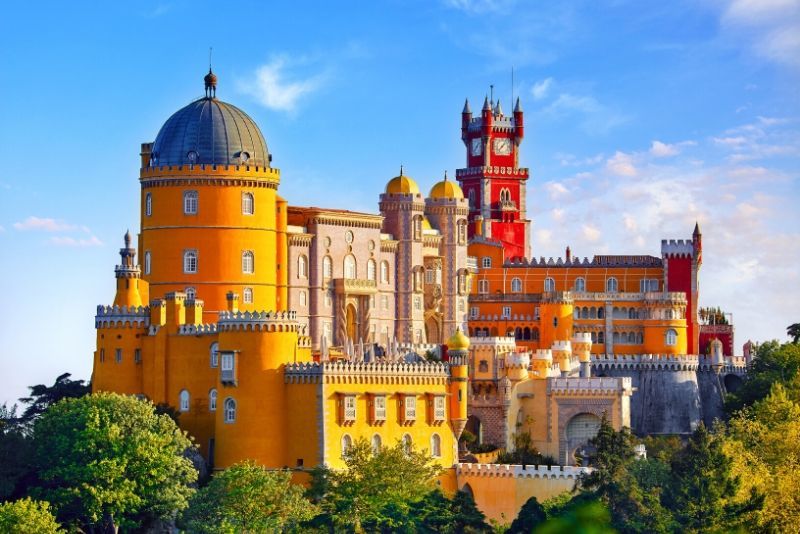 Discover the natural wonders of western Portugal with a hiking excursion from Lisbon. Some popular nearby hiking destinations include Sintra and Arrabida National Park— both of which are famous for their beautiful hiking trails.
Stretch your legs as your guide teaches you about the local area's history, fauna and flora. Take in the magnificent views of the Atlantic Ocean and experience Portugal's world-renown natural beauty for yourself.
Whether you are interested in an intensive full-day hike or a more relaxed experience, there is a hiking tour available that is perfect for your fitness level and preferences.
Helicopter tours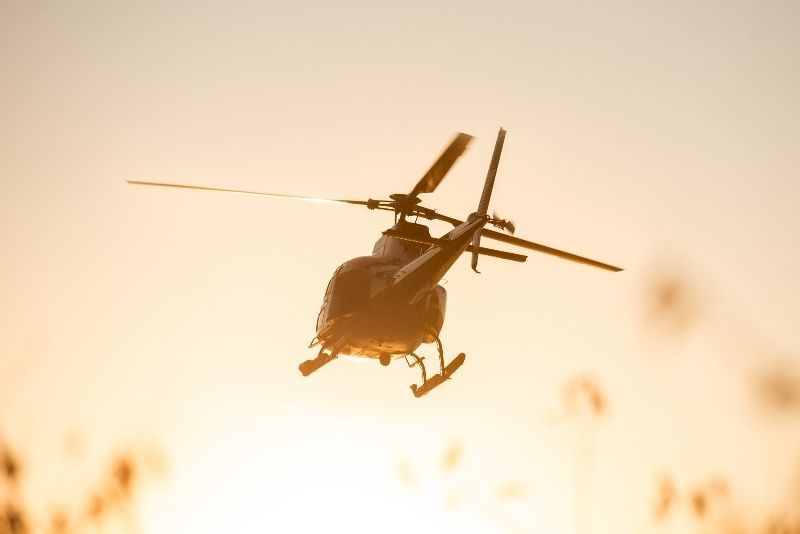 Take in the breathtaking views of Portugal's capital and its many famous landmarks with a helicopter tour in Lisbon. Helicopter tours offer a unique way to experience the city and ensure that your trip to Portugal is an unforgettable one.
After a short safety briefing, you'll begin your flight over the city. Your pilot will provide interesting commentary as you enjoy views of Christ the King, the Belem Quarter, the Tagus River and other popular attractions.
Other ways that you can take to the skies and see the city from a different perspective include hot air balloon rides and airplane tours. If you're really feeling adventurous, and looking for a dose of adrenaline, you may want to consider skydiving in Lisbon.
Horseback riding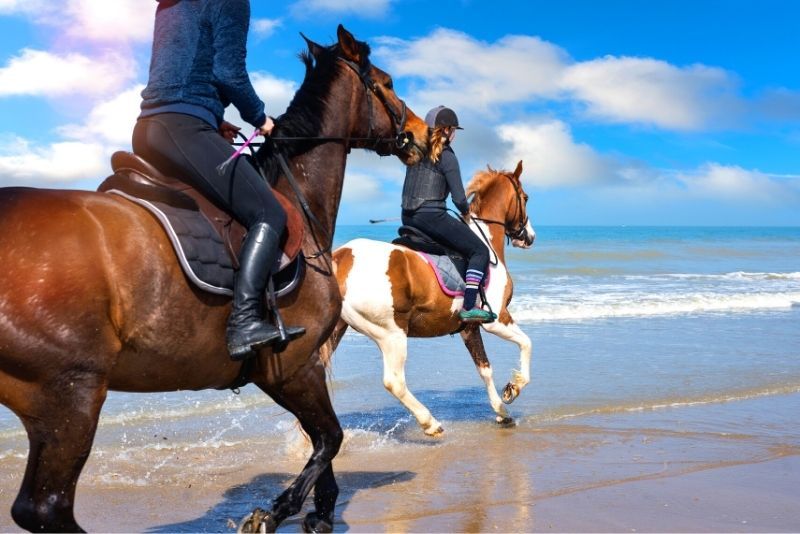 Whether you have experience with horses or not, a horseback tour in Lisbon is the perfect excursion for animal lovers and nature enthusiasts. Choose between a horseback riding lesson on a nearby ranch or exploring the beaches and mountains of western Portugal on horseback.
Meet your trusty steed, listen to the safety briefing from your instructor and get saddled up. There is nothing like the feeling of freedom that you experience when cantering along the beach or through a mountain path.
When you arrive at the ranch, you'll be matched on a horse that suits your experience level to make for an enjoyable experience.
Paragliding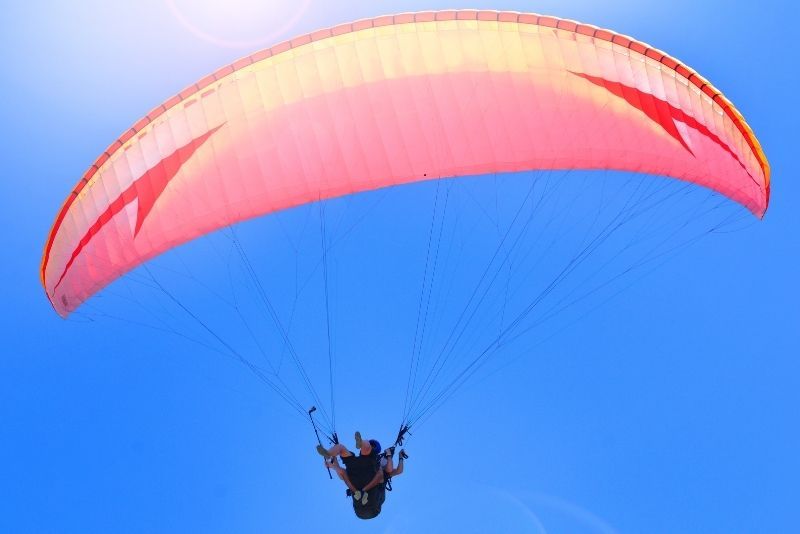 Soar through the skies like a bird with a tandem paragliding experience in Lisbon. Fly over stunning landscapes with your certified paragliding instructor, and see western Portugal from a unique perspective.
Lisbon has a truly magnificent coastline and paragliding provides you with the opportunity to see some of the region's best beaches from above. Gain an appreciation for Lisbon's natural beauty as you make memories to last a lifetime.
Paragliding tours in Lisbon provide the perfect mixture of relaxation and excitement. Enjoy a safe and comfortable flight with loads of photo opportunities that will help commemorate the special experience.