Europe's westernmost city, Lisbon, is not only the capital city of Portugal, but an important financial, commercial, cultural and trade center. Lisbon is centrally situated along the Atlantic coastline, making it an ideal base for exploring Portugal's top attractions.
Secluded villages, coastal resort towns and significant religious sites are all within driving distance, and can be explored on day trips and excursions from Lisbon.
Sintra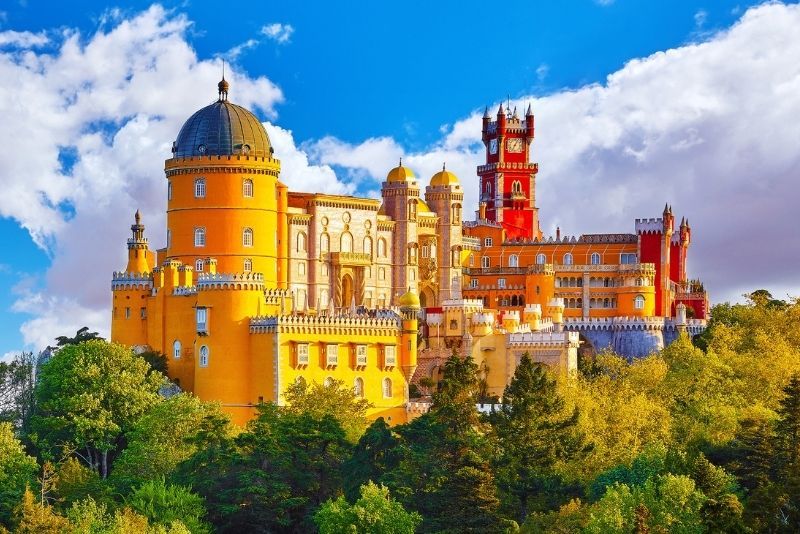 The hilltop town of Sintra is located within easy reach of Lisbon. Surrounded by forests and rugged mountains, it truly is a fairy-tale destination.
On a day trip to Sintra from Lisbon, you'll enjoy sites such as the Pena Palace and Park, and the enchanting Quinta da Regaleira. The writer's refuge of Monserrate Palace and the ancient Castle of the Moors are two other fascinating locations in the town.
Guided tours, jeep safaris and tours in classic VW Beetles are just some ways to see Sintra on a day trip.
Cascais
Cascais is a charming resort town that provides its visitors with a taste of a slower-paced life. Originally a 12th-century fishing village, Cascais is perfect if you are looking to escape the bustling streets of Lisbon.

Day trips to Cascais typically include a visit to the historic town of Sintra, and a stop at Europe's westernmost point, Cabo da Roca.
You can relax along the shore or explore the Marina at your own pace or in the company of your guide. From Lisbon, you have the choice of small group day tours, private tours and overnight excursions to Cascais.
Fátima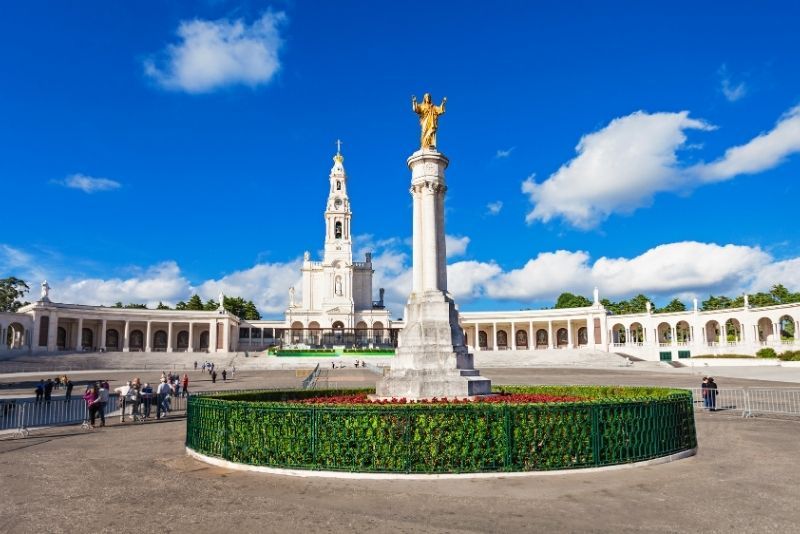 The village of Fátima is one of the Catholic church's most revered sites. Since 1917, when the Virgin Mary is believed to have appeared to three shepherd children, Fátima has become a significant pilgrimage destination.
On a day tour to Fátima from Lisbon, your time is centered around the Sanctuary of Our Lady of the Rosary of Fátima. The shrine, basilica and tombs, as well as the 14 Hungarian Stations of the Cross walkway are usually featured on tours from Lisbon.
Excursions to Fátima from Lisbon may also include visits to Batalha, Nazaré, or the medieval town of Óbidos.
Óbidos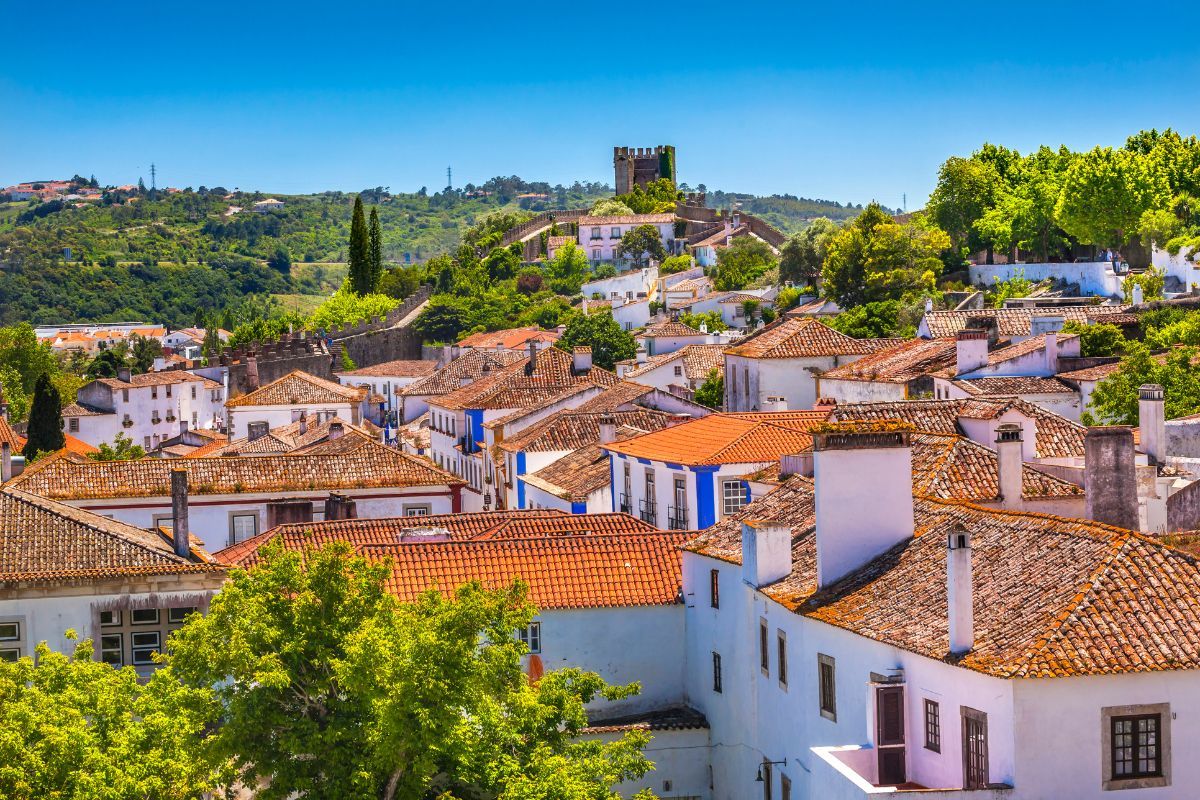 The walled town of Óbidos is located just over an hour from Lisbon. On a day tour you can step back in time to explore parts of the town that date as far back as the Middle Ages.

On small group or private excursions, the whitewashed buildings, historic churches and ethereal Óbidos Castle are all points of interest. A primitive etching of the crucifixion and adorned Renaissance-style tombs are evidence of the enduring community that has existed at this site.
While in Óbidos, you can taste traditional Portuguese Cherry Brandy, and maybe buy yourself some as a reminder of your travels.
Nazaré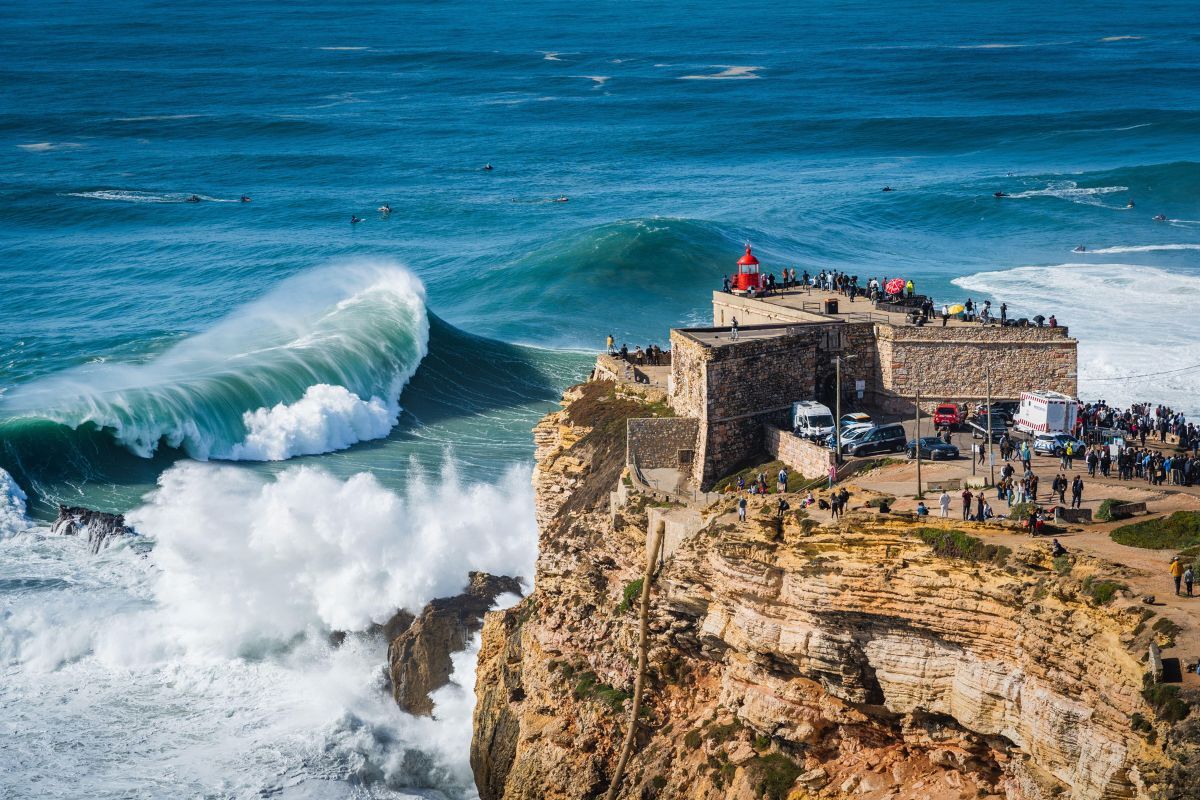 Famed as one of the top locations in the world for big-wave surfing, the seaside village of Nazarè is only a short distance from Lisbon. On a day tour, there is ample time to discover why Nazaré is high on the list of places to visit.
The famous Praia de Nazaré and the quaint Bairro dos Pescadores, or Fisherman's District, are just two of the reasons for this destination's popularity as a beach resort.
Apart from its fishing traditions and eccentric architecture, Nazaré offers visitors a vibrant atmosphere, access to nature and azure waters.
Arrábida National Park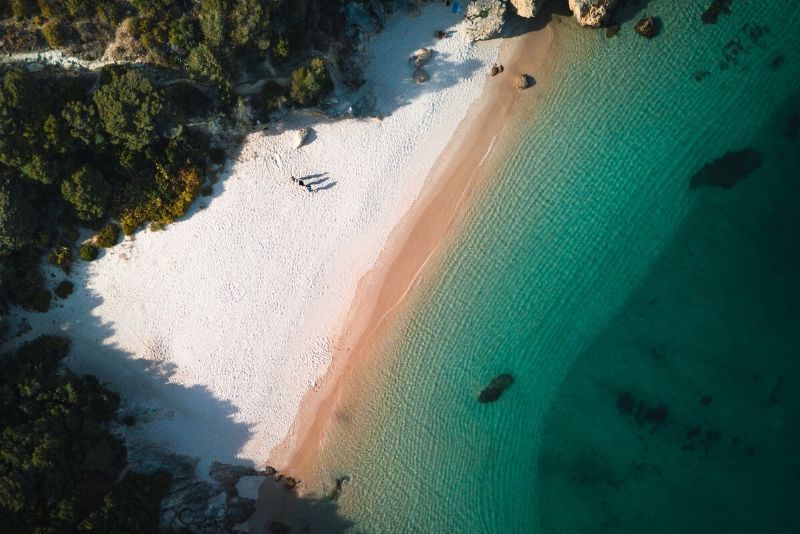 Connect with nature on a day tour from Lisbon to Arrábida National Park. The park's coastal location makes it filled with rugged landscapes, white chalk cliffs, sheltered beaches and turquoise waters.
On a day trip, you will visit or pass places like the resort town of Sesimbra, Palmela's Castle, and Azeitão, a small town in the heart of the wine-growing region.
Arrábida National Park is perfectly positioned for a range of outdoor activities including hiking, kayaking, snorkeling, and mountain biking.
Porto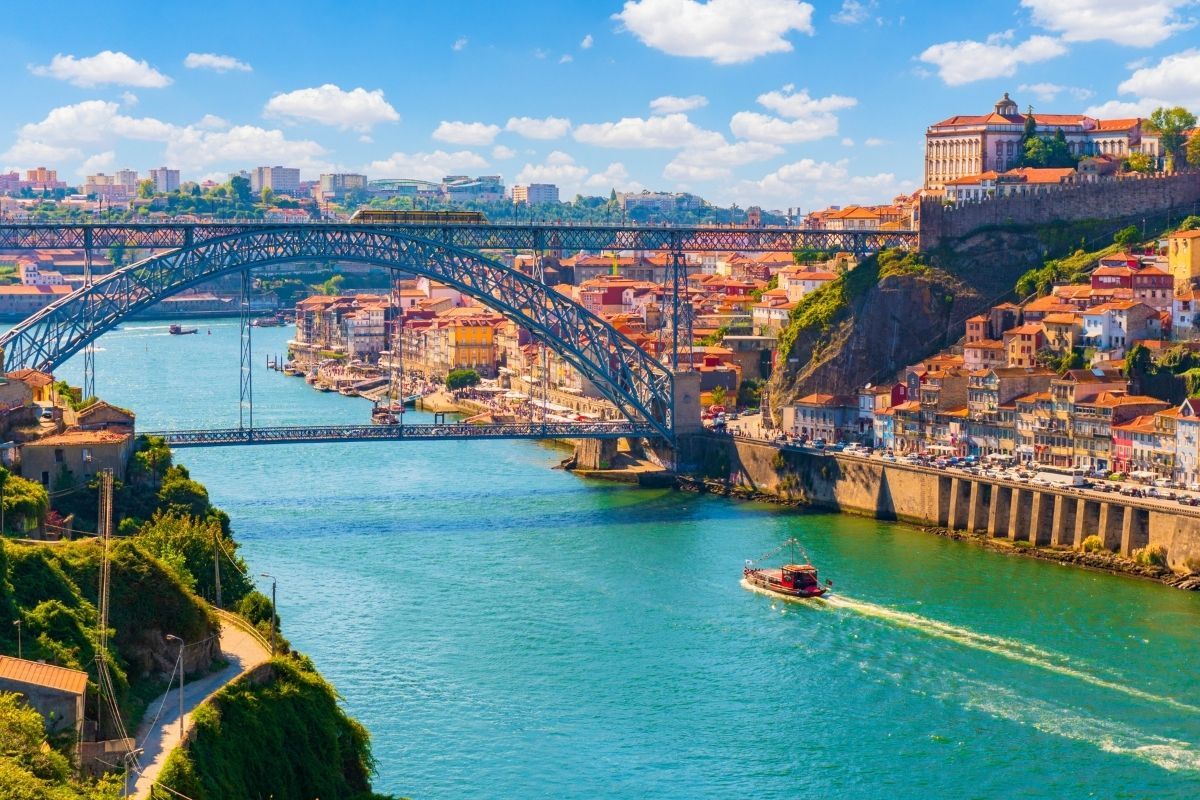 It's not difficult to see why Porto is considered a favorite destination among visitors to Portugal. The colorful hillside city is a UNESCO World Heritage Site with over 1,000 years of history imbued in its winding streets.
You will recognize the iconic clay-tiled rooftops as you arrive on your tour to Porto from Lisbon. The old town center can be explored on foot, and tours usually allow time to appreciate the sights with your guide and explore independently.

While you're visiting, don't forget to sample the city's Port wine — Porto is the only city where this well-known fortified wine can bear this name.
Évora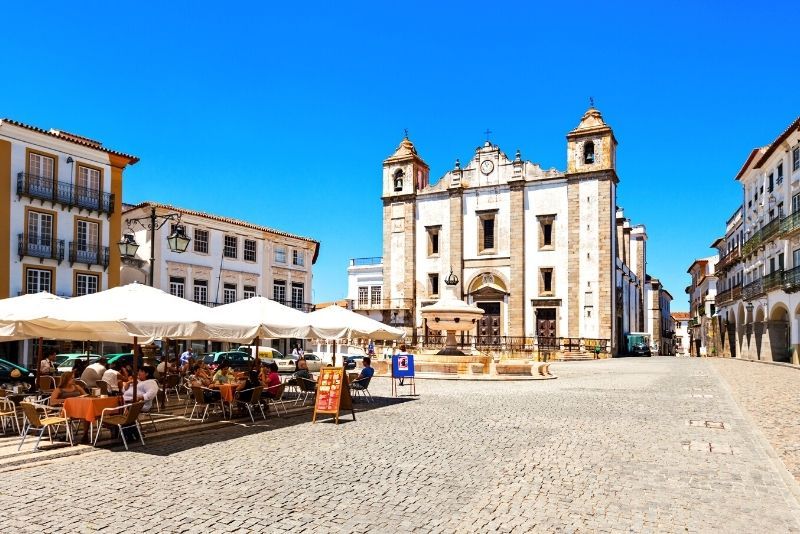 The medieval city of Évora is one of Portugal's most treasured destinations. This UNESCO World Heritage Site is a place of immense historical value and thrives as a living museum.
Day trips from Lisbon to Évora visit the city and the region's wine, olive and cork producers. Private tours can be customized to allow you to set the pace of your sightseeing.

The Roman Temple, Cathedral of Évora and Chapel of Bones are just some of the fascinating sites on your excursion.
Templar Knights Region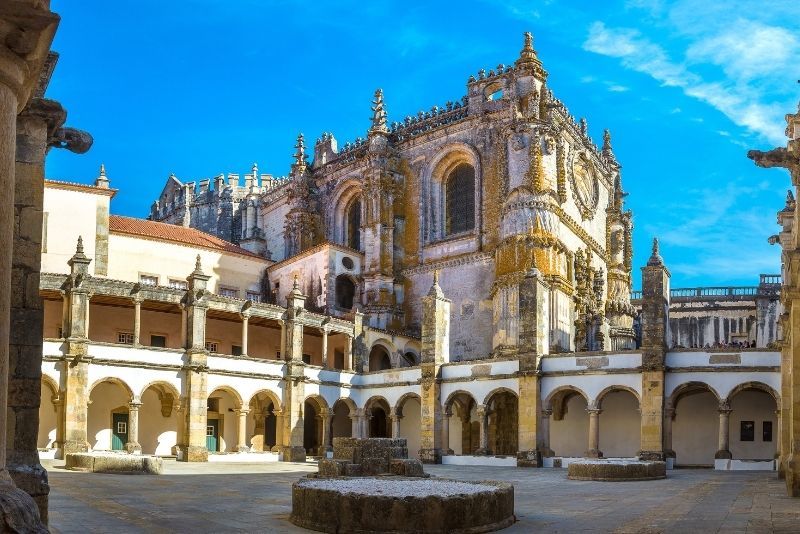 There is a mystique that surrounds the Knights Templar, Christian soldiers who fought in the Crusades over 1,000 years ago. Portugal is the site of many 12th-century battles and on an excursion to the Templar Knights Region you can learn more about the intriguing history of these knights.

Templar strongholds such as the Convent of Christ and Almourol Castle are just two of the significant attractions that are visited on this type of tour.
Mafra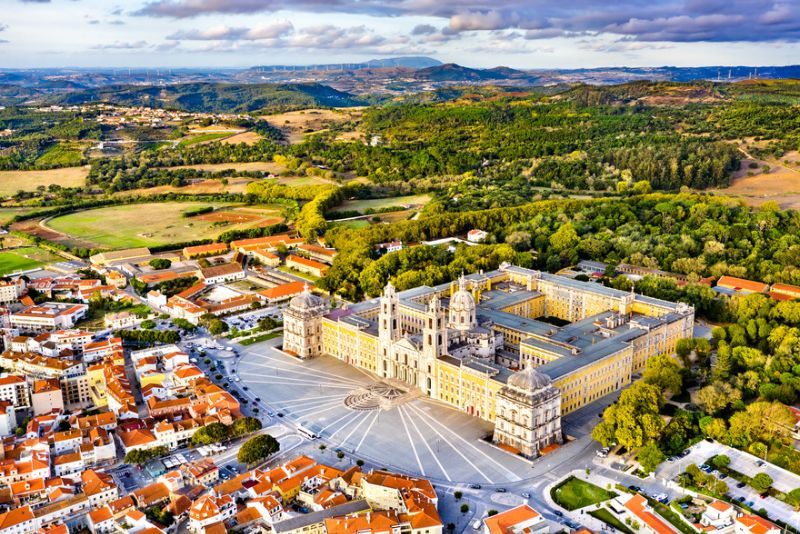 From its origins as an obscure rural village, Mafra rose to prominence with the construction of the Mafra National Palace built in 1717.

On a small group or private day tour to Mafra, you will admire the stately abode, explore the town itself and visit the village of Óbidos. Many tours include a visit to Ericeira, one of Portugal's top surfing destinations, and the site of several other types of water sport activities.
Alentejo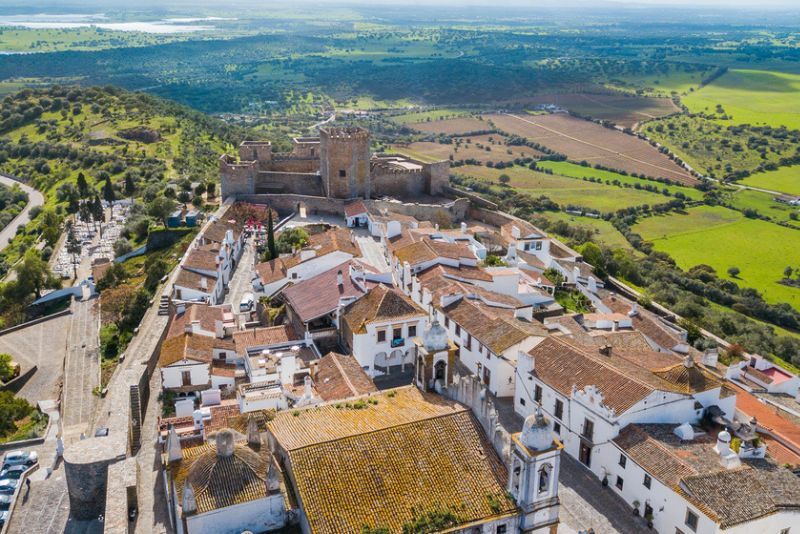 Alentejo is one of Portugal's most scenic regions known for its savannah-like climate. The region is one of the country's top wine producers and a culinary haven.
Day trips from Lisbon to Alentejo have a uniquely different feel, and villages, vineyards and rolling pastures combine to provide a distinctive experience. A highlight of a tour to the region will almost certainly be a visit to the city of Évora.
Group tours and private luxury and wine tours are all popular, making it possible to choose a tour that is right for you.
Aveiro
It is easy to draw comparisons when visiting the city of Aveiro. The canals, architecture and traditional colorful longboats, all seem familiar. Aveiro is, however, memorable in its own right.

Day tours head inland from Lisbon, with possible stops in the towns of Fátima and Coimbra. In Aveiro, canal trips by boat, the striking Art Nouveau-style buildings and bustling fish market are among the scenes to enjoy.
If you enjoy water sports, the city is famous for its water-based activities including paddleboarding, windsurfing and kayaking.
Berlenga Islands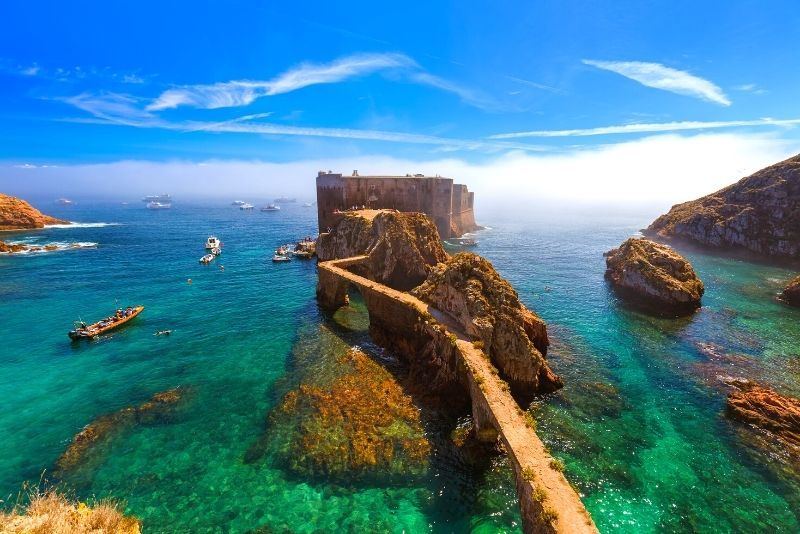 Take an adventurous day trip offshore to see the Berlenga Islands. These islands form a nature reserve, and along with caves and secluded grottos, you may be lucky enough to see some of the protected wildlife species.
Small group and private tours are the primary options for this destination that has limited daily capacity for visitors.

Kayaking and snorkeling, glass-bottomed boat tours, seeing St John the Baptist Fort and visiting Berlenga Grande Beach are all things to look forward to on your excursion.