Granada is an iconic Spanish city that is absolutely bursting with character, culture and cuisine. Nestled in the foothills of the Sierra Nevada mountain range, there's no better destination for a summer vacation.
Located in southern Spain's Andalusia region, Granada is best known for its medieval architecture and natural beauty and is often referred to as the "city of a thousand castles".
Exploring the city on foot by joining a free walking tour in Granada is the ideal way to get a feel for the city's layout and learn about its fascinating past with a local guide.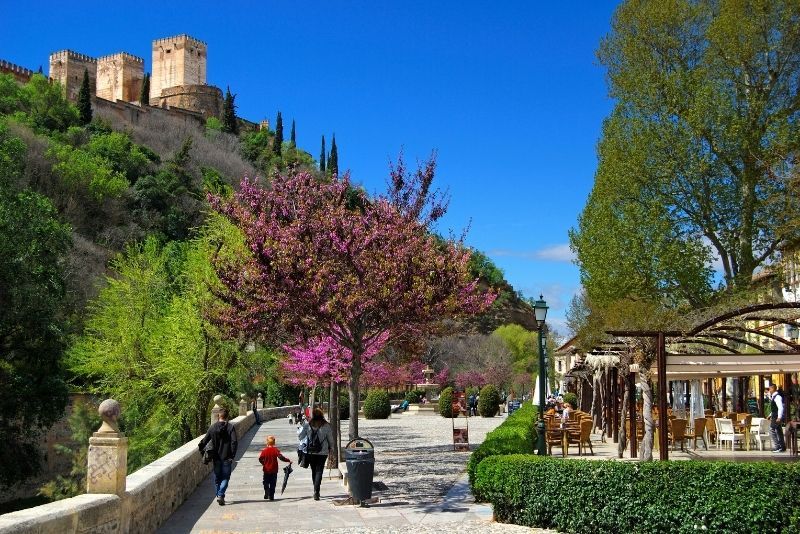 Here's all you need to know about free walking tours, one of the most engaging options for sightseeing tours in Granada.
How do free walking tours in Granada work?
Free walking tours in Granada have become increasingly popular in recent years as they provide tourists with an affordable and authentic way of experiencing this incredible city.
These tours are completely free to book and participate in, but it is encouraged that you tip your tour guide at the end of the tour. The amount you decide to tip is completely up to you.
How much should you tip for a free walking tour in Granada?
When deciding how much to tip, think about the effort that your guide put into the tour and how much you enjoyed the tour overall.
Most tour participants tend to tip between €10 and €15 per person, but some people tip as much as €50 for outstanding tours.
What are the best free walking tours in Granada?
UNESCO neighborhoods free walking tour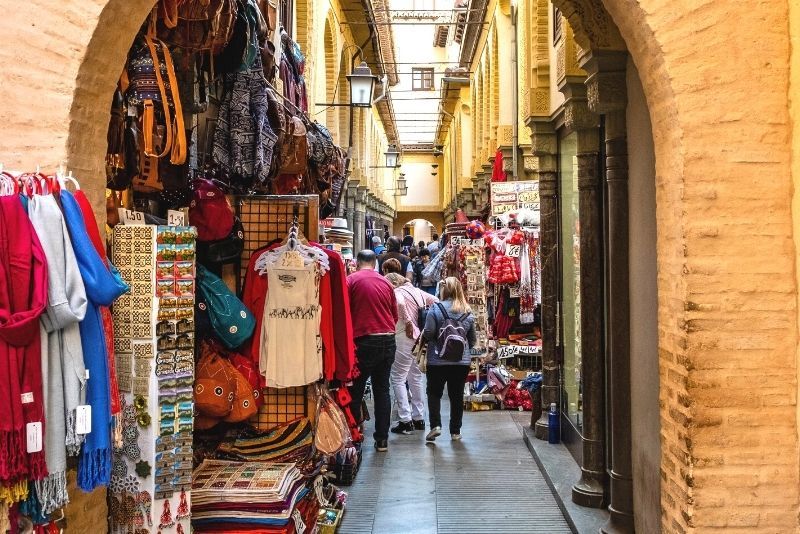 Did you know that the neighborhoods of Albaicín and Sacromonte in Granada have been declared World Heritage Sites by UNESCO? This tour focuses its itinerary around these two culturally rich areas.
Itinerary
Walk through the narrow cobbled streets of Albaicín and discover the famous cave houses of Sacromonte as you explore these two incredible neighborhoods with your local guide.
One of the best parts of the tour is the incredible views that you'll get to see of the Alhambra and the nearby plains. Other landmarks and attractions that you'll see on this tour include the Rio Darro, the Chorrojumo Statue and the Plaza de Santa Ana among others
Historical free tour of Granada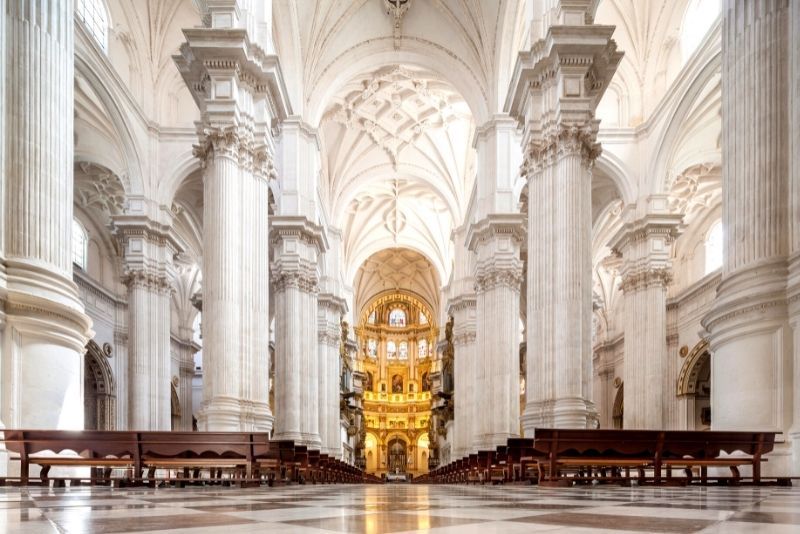 Discover Granada's fascinating past with the help of a professional guide on this entertaining and informative tour. On this tour you'll get to see some of the most interesting monuments that Granada's city center has to offer.
Itinerary
From the bustling city center, you'll walk towards the famous Albayzín neighborhood. This neighborhood is known for its beautiful, winding streets, the most famous of which is the Paseo de los Tristes.
You will get to see the homes of the sultans, the Cathedral of Granada and an incredible viewpoint. This tour has morning, afternoon and evening time slots available.
Alhambra open-air free walking tour
The Alhambra is an ancient fortress in Granada and is easily one of the city's most popular attractions. There is much to see at the Alhambra, and the area is best explored with a guide at your side.
Itinerary
Once you have met your guide at the Alhambra's main entrance, you'll make your way through the fortress's main building and the beautiful gardens. Your guide will provide information about the structure's fascinating past and its Moorish architecture.
Inside the palace, you'll get to visit the Alhambra Museum as well as stop by a woodworking workshop where you'll learn about the techniques used to make local handicrafts.
Introductory free walking tour of Granada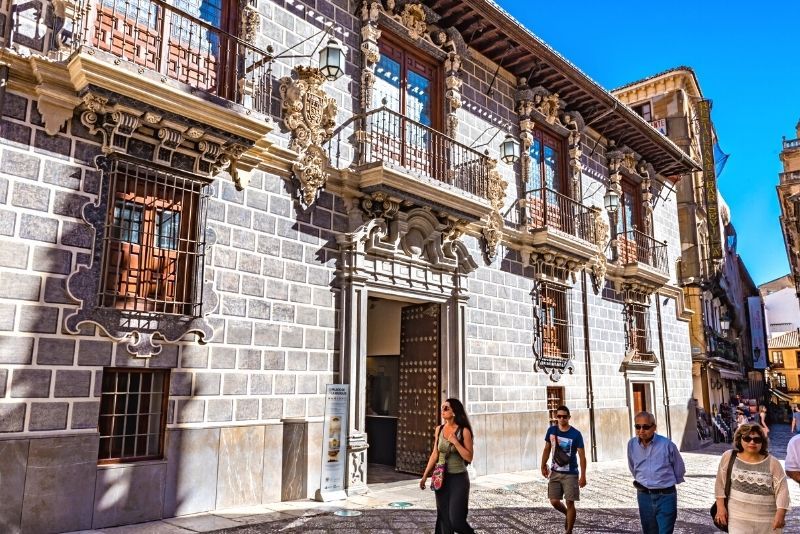 This tour is specifically designed to help newcomers to Granada get an idea of the city's layout and its best attractions. Orientate yourself and get to know this incredible Spanish city with this introductory tour.
Itinerary
On this tour, you'll get to see all of the city's essentials as you enjoy a pleasant walk through its cobbled streets. Stopping at Granada's top-rated attractions, you'll get to learn about the city's past and present.
Some of the highlights of the tour include the City Hall of Granada, the Alcaicería, the Royal Chapel, the Madrasa, Santa Ana Square and many more.
In which languages are free walking tours in Granada operated?
Many of the free walking tours in Granada are operated in both Spanish and English and have different time slots available for each language. That being said, there are still a number of tours that are only offered in Spanish.
Be sure to check the language in which the tour is given before booking your tour.
Where does it start?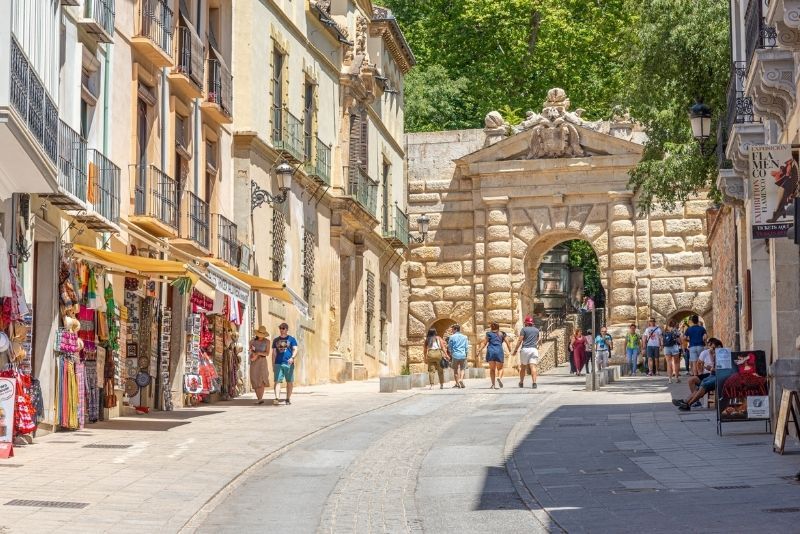 When booking your free tour in Granada, you'll see that each tour lists its starting point. Tours usually begin at central, easy-to-find locations in the city such as the Puerta de la Justicia and Plaza del Carmen Ayuntamiento.
Your tour guide usually provides a description of themselves or will hold up a sign so that they will be easy to spot.
Keep in mind that you should aim to get to the tour's starting point at least 5 minutes before the tour is due to start.
How long does it last?
Most free walking tours in Granada last 2 hours, with some tours being slightly longer and some being slightly shorter.
When is the best time to join a free walking tour in Granada?
While there are morning, afternoon, evening and nighttime tours available, the most popular free tours are the ones that take place around sunset.
Granada is known for its incredible sunset views and local tour guides know the best spots to view the sunset!
Book your tour at the beginning of your stay in the city so that you get to know Granada's layout and become familiar with some of the attractions on offer.
Should it be booked online?
With thousands of tourists flocking to the city every year, free tours in Granada are in high demand. If you want to reserve your spot on your preferred tour and avoid disappointment, it is advised that you book well in advance.
Free walking tours are each limited to a certain number of people and tend to get booked up fairly quickly. The good news is that booking online is easy, convenient and completely free. With just a few clicks you can book your free walking tour for you and your travel companions.
Optimize your time in Granada by planning your itinerary in advance and booking your free walking tour today.
Which other types of sightseeing tours can be done in Granada?