Perched atop Andalucia lies the snow-capped peaks of the Sierra Nevada mountains, one of southern Spain's most enthralling destinations – both for crisp winter ski trips and balmy summer hiking excursions.
Just over 30 kilometers from the modern city of Granada, Sierra Nevada offers the perfect day tour for those seeking ultimate adventure.
A UNESCO biosphere reserve, the Sierra Nevada National Park is Spain's largest park, boasting an impressive array of flora and fauna spanning its mountain ranges. Take in stunning vistas of azure lakes, white dotted villages and medieval fortresses in this region of dramatic visual beauty.
How to get to Sierra Nevada from Granada?
Sierra Nevada sits southeast of the center of Granada and is accessible by car and public transportation. You can also reach the mountain ranges by hiking or cycling depending on your itinerary.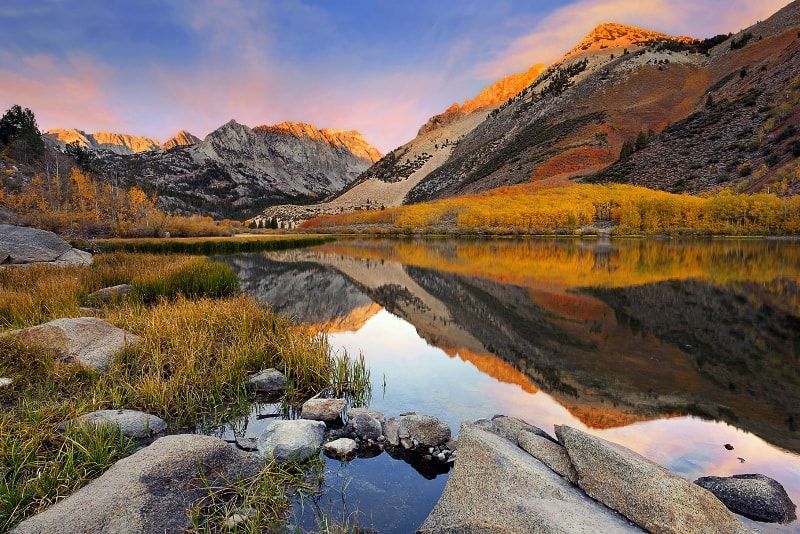 From Granada to Sierra Nevada by car
Granada is a 40-minute car ride from the Sierra Nevada National Park. The drive is fairly straightforward, with the majority of the route taking you along the motorway.
From Granada to Sierra Nevada by bus/taxi
For those without access to a car, taking a bus or coach from the Granada bus station is also an option. The easiest (and cheapest) route travels across the A-395 motorway and will drop you off directly at Sierra Nevada Ski station. This route will set you back around $6.
Taking a taxi is also a popular choice for those seeking a stress-free transport option from Granada to Spain's largest national park.
From Granada to Sierra Nevada by tour
Expect a number of pickup and drop-off points in central Granada. The most common meet-up point is the Plaza Mariana Pineda. From there, the duration of your trip will depend on what mode of transport you chose.
If you decide to arrive by car, bus or taxi to the national park, the journey is around 40 minutes. Self-guided tours, on the other hand, can take three hours with a number of pit stops in between, offering beautiful photo opportunities of the north side of Sierra Nevada.
What is the typical itinerary of a day tour to Sierra Nevada from Granada?
Some tours offer pickup service from your accommodation, but you can also drive or ride a bus to the park entrance. Tours usually begin early, at around 7 AM and with a return in the evening.
Once arriving at the national park, you'll visit some of the points of interest that offer the most mesmerizing views the park has to offer.
These include walking or driving to different "miradouros" or look-out points, and some of the highest peaks where hiking, skiing, snowboarding or safari tours typically start.
Refreshment breaks or a restaurant meal is included before making the journey back to Granada. The guided tours usually drop visitors off at the same start point or their accommodation.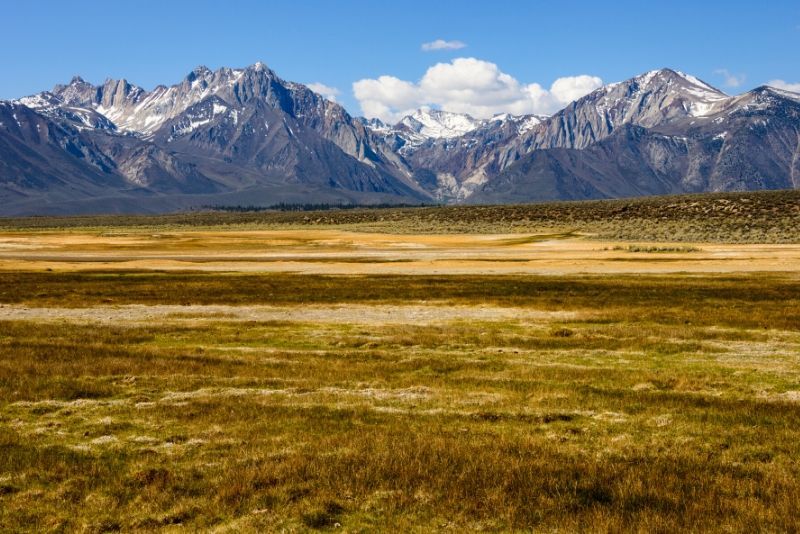 What kinds of tours are available to go to Sierra Nevada?
From Mulhacén, Veleta and Alcazaba, also known as Los Tres Picos to Los Tres Miles, Sierra Nevada offers bundles of different tours. Whether it's a safari trip or a hot air balloon ride, guided tours are a popular choice. With a trusty guide leading the way, you'll get to experience the best this national park has to offer.
Before booking your trip, decide how long and what type of tour best suits you. Individual and group guided tours can range from one to seven hours. For the adventurous, hiking trails are the most sought-after. Safari or paramotor tours are also available – the latter promising stellar views of the slopes and rugged terrain.
To help you make your choice easier, here are some of the most popular Sierra Nevada tours.
Sierra Nevada small group guided driving tours
If you want to discover sweeping views of Andalusia and learn about fascinating Moorish relics, a guided tour is bound to show you the best sites.
After meeting your guide at your pickup point in central Granada, cruise around the mountains where wildlife, plants and lagoons await. These tours are only available to a small group of people for a more intimate experience.
Sierra Nevada private guided driving tours
Private tours are the pricier option, but offer more tranquility and the opportunity for more questions and feedback from your guide.
On this special tour, your guide will teach you about Sierra Nevada's folktales and biodiversity, as well as grant you access to some of the region's most secret spots. The tours last a day, and a restaurant pit stop is included, where you can enjoy a refreshing break.
Sierra Nevada small-group hiking tours
Sierra Nevada's highest peaks are best discovered on foot. As one of the cheapest tour options, these tours are the most popular and stellar way to avoid big crowds.
These tours can range from hiking in the summer months and snowshoe hiking in wintertime. Tours are limited to a maximum of five people and can often come with professional photography included.
Sierra Nevada private ski or snowboarding lessons
During the winter months, visitors regularly flock to Sierra Nevada from Granada to enjoy the winter sun and some of the highest slopes in Europe. Though more expensive, private lessons offer a better learning experience.
Alongside ski and snowboarding tours, there are countless other tours that offer stellar views of the slopes both in the winter and summer months such as paragliding, paramotoring, hot air balloon rides and horseback riding. However, hot air balloons and horseback rides lend themselves to the warmer months.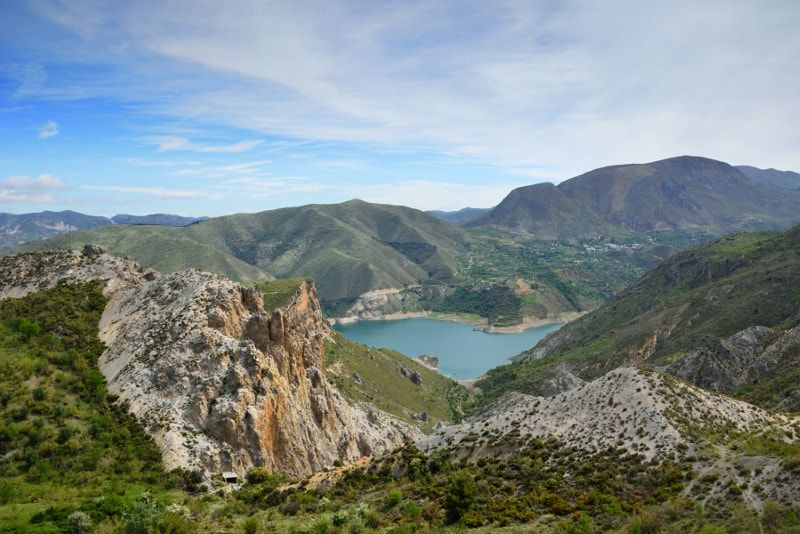 What will you see and do in Sierra Nevada?
Sierra Nevada National Park is a trekkers' and skiers' paradise with plenty to offer to the adventurous types. With more than 200 different trekking, hiking and many other tours to choose from, you'll want to return again and again.
High San Juan Valley Hike
This tour is one of the park's most famed attractions. It might not be the easiest of hikes, but what it lacks in ease, it makes up for in astounding visual beauty.
The best way to visit the mountain top is to drive in a 4x4 jeep which will take you to one of Sierra Nevada's tallest peaks which hovers above 2,500 meters sea level. This full-day hiking tour is demanding but there are plenty of breaks in between.
Historical Mountain Villages
The Alpujarras lie on the southern side of the Sierra Nevada mountains and are celebrated throughout Spain, thanks to its unique mini ecology. Its picturesque villages and mountain landscape provide a blissful oasis in the winter months, and are perfect for hiking in the summer.
The trails here offer stunning views of the pretty whitewashed villages below. This tour is relatively easy and good footwear and warm layers is recommended.
Miradors
Miradors, otherwise known as viewpoints, command the most picturesque views of the surrounding hills and villages below. Expect to find secret hideouts perched over the terracotta terraces where stunning panoramic views of rolling greenery or snow-clad white peaks have captured visitors for centuries.

Hovering over Sierra Nevada's western mountain range at over 2,000 meters altitude, Mirador Ahi de Cara commands one of the best views of the national park. The best way to visit this lesser-visited area of the park is on a safari tour.
You'll travel through a windy dirt track to reach the rugged lookout point but the experience is worth it – particularly at sunset.
When is the best time to visit Sierra Nevada?
The Sierra Nevada protected area is open year-round, but, depending on whether you want to embrace the snow, you should plan your trip accordingly.

December to April is the prime skiing season on the Andalucian slopes, with over 124 pistes spanning over 100 kilometers of the ski resort. May and June and September to November  (the Spanish spring and beginning of summer) are the best hiking and biking seasons.
Late spring, when the ice has melted, is often the best time to hike Sierra Nevada's two highest summits: Valeta and Mulhacen.
Travel tips
Particularly during peak skiing season, spring and fall seasons, booking tickets in advance is recommended to avoid big crowds or tours being sold out.
Stay overnight (if your schedule allows). There are over 250 hotels and apartments to choose from at the Sierra Nevada national park, not to mention countless local restaurants which offer a warm evening meal after a long day in the mountains.
You may want to bring a camera to capture the stunning views.