Some of the world's oldest and best chocolate producers are based in Switzerland. In this financial and diplomatic hub, you can experience traditional and innovative concoctions in edible and drinkable form, as well, on a chocolate tour in Geneva.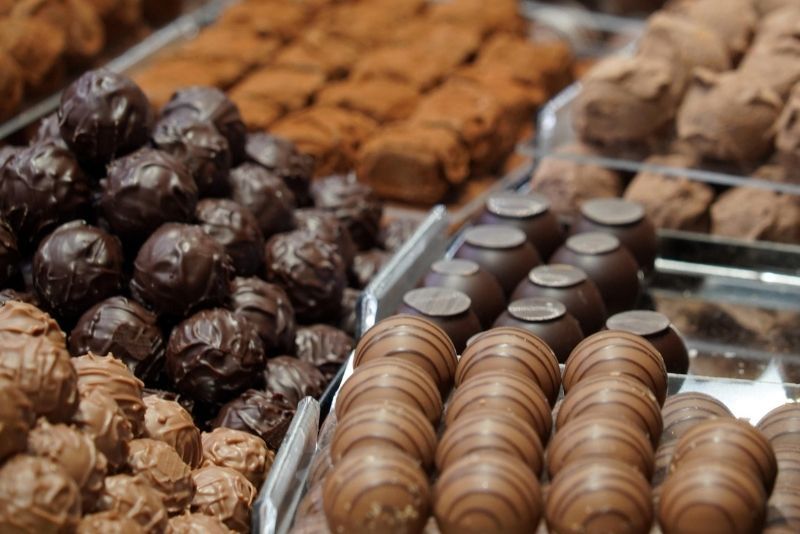 Here's all you need to know about chocolate tours, one of the most captivating culinary experiences in Geneva.
What are the best chocolate tours in Geneva?
Old Town Geneva chocolate tours
The ancient center of Geneva is home to the most famous chocolateries in town. Hop on a taxi bike or tuk tuk for an hour or two, and let your guide introduce you to three boutiques that produce chocolate in both traditional and modern ways.
For a more filling experience, follow your guide on foot through the cobbled lanes to five chocolateries, and even reach one by boat! Indulge in 12 tastings while learning the history of "the food of the gods."
Gruyères chocolate tours
Combine sightseeing with a culinary adventure on a coach tour to Gruyères, nestled in the mountains outside of Geneva. Stop at Maison Cailler in Broc to witness more than a century's-worth of perfecting their recipes.
In Gruyères, explore the ancient streets and drop in at the Maison de Gruyère for the town's most famous cheese. Try all three cheeses made here, as well as the Swiss specialty, fondue!
Which places are visited?
Famous Geneva chocolatiers
Sample award-winning chocolate at purveyors who have created delicious confections for decades. Bike taxi and tuk tuk tours stop for tastings at three shops.
Walking tours make it to famous chocolateries and pâtisseries for a total of five stops. See the boutique where John F. Kennedy shopped, and taste gold medal-winning chocolate cake.
Old Town
As your guide leads you from site to site, you will wander the cobbled lanes of Geneva's medieval Old Town. Pass by Maison Tavel,12th-century St Pierre Cathedral, and take in the convivial atmosphere of la Place du Bourg, the oldest square in Geneva.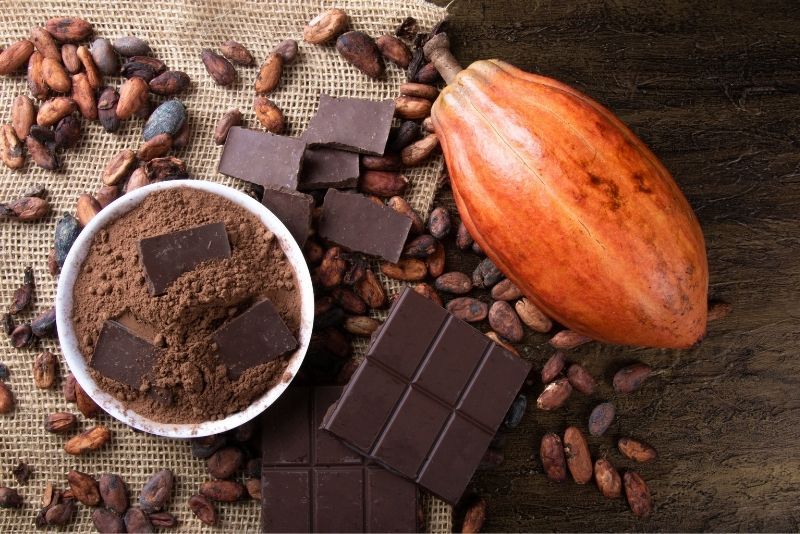 Maison Cailler
Surrounded by rugged peaks in Broc, the palatial Maison Cailler has been crafting sweet treats for over 100 years. The factory houses a museum, boutique and café as well as production facilities, and the highlight of tours is unlimited tastings.
Gruyères
Home of the pungent cheese of the same name, Gruyères is a medieval village surrounded by cows grazing on hillsides. Tour the Maison de Gruyère to learn all there is to know about this distinctive cheese.
How much do chocolate tours in Geneva cost
Old town Geneva chocolate tours cost from €100 per person for walking or taxi-bike tours to   €180 per person for a tuk tuk tour.
Group Gruyères chocolate tours cost from €170 per person to €210 per person, depending on whether a visit to La Maison de Gruyère is included.
Private Gruyères chocolate tours range from €200 per person to €500 per person, depending on group size and itinerary.
What is included?
Chocolate tours in Geneva include a guide and five or more tastings. All tours except walking tours include transportation, and private tours provide pickup and drop-off at Geneva hotels.
Where does it start?
Walking chocolate tours in Old Town Geneva start in la Place de Neuve near the Grand Theatre. Taxi bike and tuk tuk tours meet in the Quai des Bergues. Gruyères chocolate tours start at the Geneva Bus Station. Private tours provide door-to-door service to hotels in the city.
How long does it last?
Chocolate tours in Old Town Geneva last 1.5 to 3 hours. Tours to Gruyères last approximately 9 hours.
When is the best time for a chocolate tour in Geneva?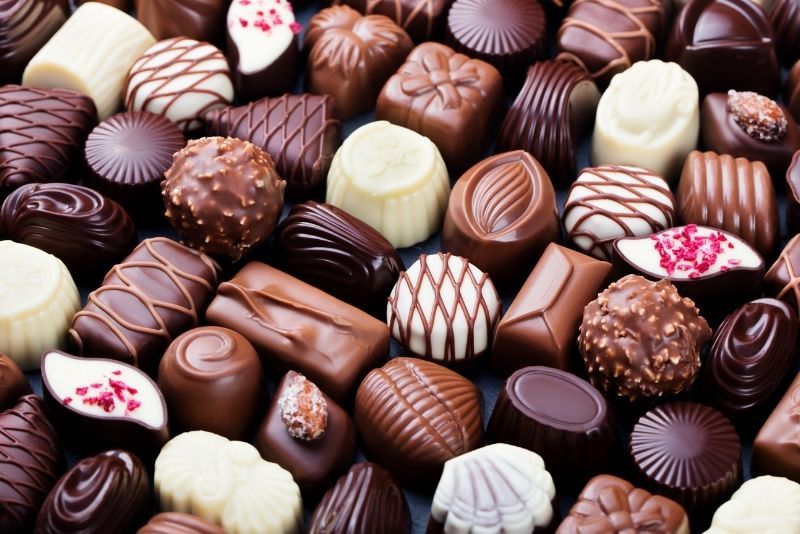 A chocolate tour in Geneva can be enjoyable any time of year. Avoid crowds by booking a tour outside of peak tourist season, July and August.
Is it safe?
Chocolate tastings in Geneva are perfectly safe, with guides and drivers being certified. However, if you suffer from food allergies (especially dairy or nuts), then these tours may not be suitable.
Are children allowed?
Children of all ages are allowed to join chocolate tastings, but minors must be accompanied by an adult.
Travel tips
Chocolate tours in Geneva sell out quickly, so be sure to book a tour early.
Wear shoes and clothing appropriate for walking.
Eat a light savory meal before your tour, and bring a bottle of water.