Located in southern Croatia, Dubrovnik is home to historic buildings, rocky coves and stunning beaches. A selection of idyllic nearby islands dotted along the Adriatic coast make this city one of the country's top snorkeling destinations, and for a good reason.
Visitors flock to this majestic city each year to enjoy its aquamarine caves, crystalline waters, and fun array of watersports options. Experience a truly memorable snorkeling tour in Dubrovnik as you explore this UNESCO-World Heritage site from the water.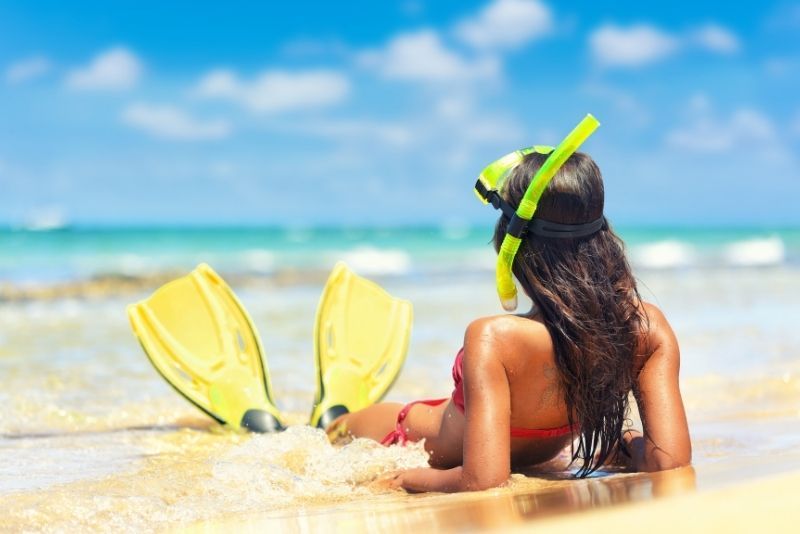 You will find below everything you need to know about snorkeling, one of the most popular outdoor experiences in Dubrovnik.
What are the best snorkeling tours in Dubrovnik?
Sea kayaking and snorkeling guided tour
If you're seeking a hassle-free snorkeling trip in Dubrovnik, then an organized tour is the way to go. You'll be accompanied by an English-speaking guide who will lead you around the 'Pearl of the Adriatic,' where you can marvel at the city's medieval walls.
After some sightseeing in Dubrovnik, you'll have ample time to snorkel, kayak, and swim before being taken to a secluded beach for ultimate intimacy. Snacks and refreshments are provided.
This Dubrovnik snorkeling trip has the option of an evening tour where you can take in a jaw-dropping  sunset while sipping on the city's famed wine for a truly memorable experience.
Elaphiti Islands and Blue Cave snorkeling tour from Dubrovnik
On this half-day tour, you'll delve deep into the crystal blue waters of the island of Kolocep. During your Dubrovnik snorkeling trip, you'll explore the majestic Blue Cave at your leisure – one of the city's most famous natural sights.
This tour typically lasts for four hours, leaving plenty of time to relax and unwind on the golden sands of Sunjon Lopud island after visiting the highlights of the Elaphiti islands. An English-speaking guide will accompany you on your tour for added comfort and ease.
Private boat tour along Croatia's coastline
For a more tailored and customized experience, opt for a private snorkeling tour in Dubrovnik. You can expect to take in some of Croatia's most breathtaking islands and beaches on a private boat tour with plenty of stops for snorkeling and swimming along the way.
This tour is a fantastic opportunity to visit several of Dubrovnik's most prized locations in a single day. Your private transportation offers several hotel pickup and drop-off points so you can make the most of your day hassle-free.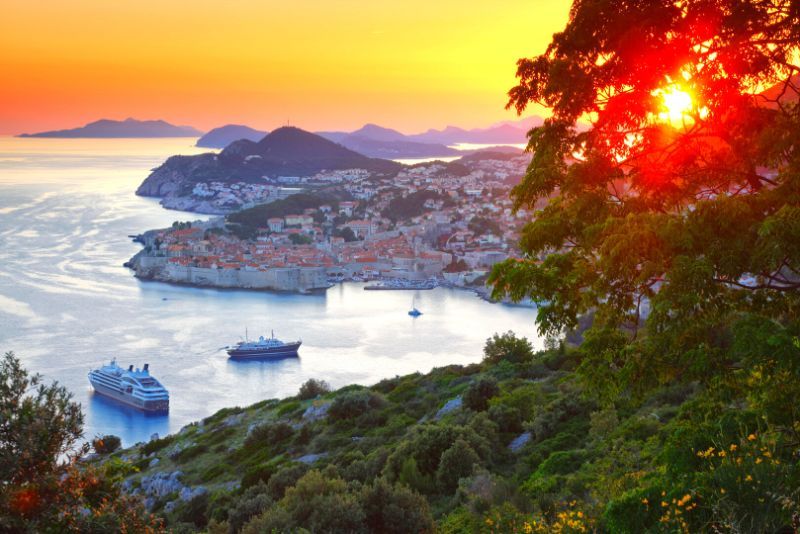 How much do snorkeling tours in Dubrovnik cost?
Prices for snorkeling trips in Dubrovnik vary depending on your time and budget.
Small-group guided kayak tours start from €30 per person and include an English-speaking guide, refreshments, and snorkeling equipment.
A half-day cruise of the Elaphiti Islands with snorkeling and a trip to the Blue Cave costs around €60 per person. This promises to offer a peaceful excursion away from the commotion of the city with drinks and snorkeling equipment included.
A private boat tour offers a more intimate experience and is a faster way to explore all of Dubrovnik's top attractions in a short time.
Private Dubrovnik snorkeling boat tours cost around €150 per group of up to eight people and typically last for eight hours. You can expect plenty of island hopping, as well as snorkeling equipment, a local guide, and lunch to be included.
What is included in a snorkeling tour in Dubrovnik?
Depending on what tour you decide to take, typical small-group and private tours usually include the following:
Pickup and drop-off at your hotel or a central point in the Old Town
Snorkeling equipment and life-jackets
Refreshments
A lunch meal on some selected tours
An English-speaking guide
Where do snorkeling tours in Dubrovnik start?
Departure points vary widely to suit your preferences and convenience. Pickups can be scheduled in advance from your hotel, apartment, designated address, or Dubrovnik's Old Town.
Some tours begin directly at certain islands in Dubrovnik, most notably Lopud island. You'll enjoy a full day of snorkeling and kayaking at some of the city's most beautiful islands before returning to Lopud island – one of Croatia's prettiest car-free settlements.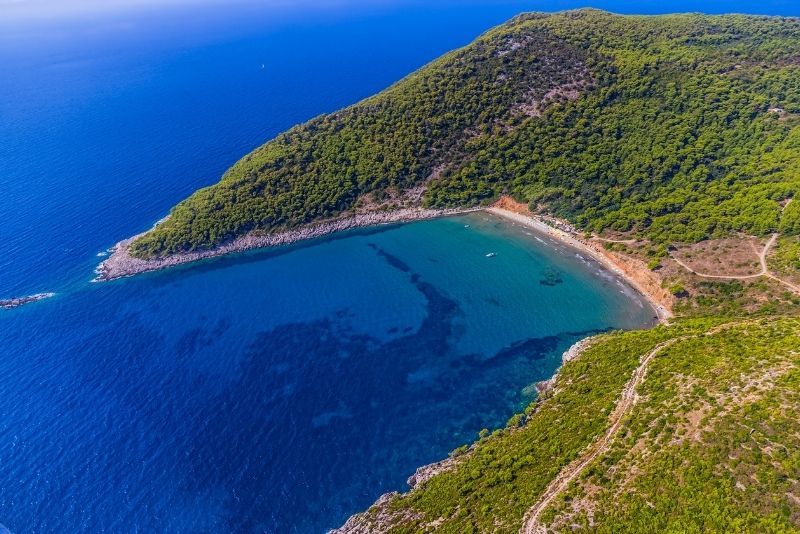 How long do snorkeling tours in Dubrovnik last?
The duration of a snorkeling tour in Dubrovnik varies considerably depending on how many attractions you would like to see and how much time you have on your trip.
Shorter tours typically last 2.5 to 3 hours, and extended full-day tours usually last 8 to 9 hours.
When is the best time for a snorkeling tour in Dubrovnik?
There has never been a better time to embark on an adventurous snorkeling tour in Dubrovnik. With that in mind, the summer months between June and August are popular times to visit when the water is warmer, and you can typically expect plenty of sunshine.
Are there any combos available with snorkeling tours in Dubrovnik?
There are myriad combo snorkeling tours to try during your trip to Dubrovnik. Here's a selection of the most popular:
Sea kayaking and snorkeling to Green Cave on Sipan island from Lopud
This tour avoids the popular Blue Cave for a quieter, more serene experience at the Green Cave, which is situated on the tiny uninhabited islet of Ravnik.
You can snorkel and swim through sparkling turquoise waters accompanied by a knowledgeable guide. For thrill-seekers, there is an option to go cliff jumping once you arrive at Sipan Island.
Half-day guided Zaton Bay kayak, swim, and snorkel tour in Dubrovnik
Opt for this tour to the magical Zaton Bay for serious postcard-perfect vistas and a cruise you won't forget. You'll kayak from Dubrovnik to this lovely sheltered cove.
En route, you'll marvel at stunning views of Dubrovnik's quaint coastal villages and its array of natural wonders before stopping to snorkel, swim, or cliff-jump – if you dare.
Old town walking tour plus sea kayak and snorkeling
If you want to combine city sightseeing with the adventure of water activities, this tour is the perfect option.
During this full-day excursion, you'll spend the morning visiting some of Dubrovnik's most famous sights on a walking tour, including the Sponza Palace – one of the few pieces of architecture in the city's Old Town to have survived the 1667 earthquake.
You'll also admire the rich baroque styles of the Church of St. Blaise with a local guide who will answer any questions or queries you may have along the way.
Afterward, expect to get your hair wet with plenty of snorkeling and kayaking along Dubrovnik's stunning coastline.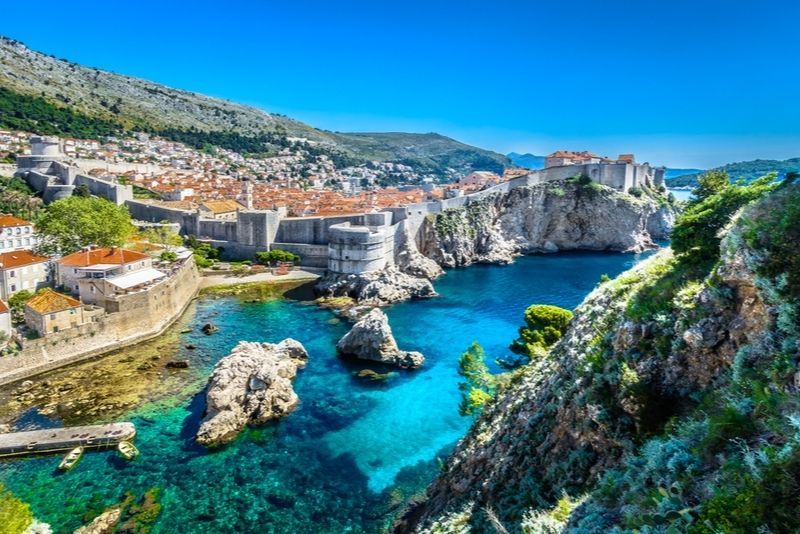 Is it safe to take a snorkeling tour in Dubrovnik?
Yes, a snorkeling tour in Dubrovnik is perfectly safe and you can take your guide with you. Snorkeling or kayaking shouldn't pose risks for people with heart problems, but it's best to consult your doctor in advance if you have a history of cardiovascular issues.
Some snorkeling tours are not recommended for those who are pregnant, so it's best to check the specific tour details beforehand.
Are children allowed on a snorkeling tour in Dubrovnik?
Guided snorkeling tours are typically suitable for ages 12 and over. Some tours request that a parent or legal guardian supervise teenagers under the age of 18.
Be sure to check the tour description carefully before booking or contact the tour provider if you have any questions.
Travel tips
Make sure to bring a swimsuit as you can expect to enjoy plenty of swimming during your tour. Waterproof barrels and life jackets are often included on your excursion to save some hassle.
Sunscreen is a must during the summer when temperatures typically reach as high as 35 degrees Celsius.
Flip flops or beach shoes are advised for cave exploration, as some of the beaches can be a bit rocky.
If possible, bring a waterproof camera – you'll surely want to get snap happy underwater.