Buggy tours in Dubrovnik are a thrilling way to explore the city's rural surroundings. These epic rides offer unbeatable views of the Old Town, as well as plenty of adrenaline-infused moments.
See the remarkable wilderness of Croatia, including its mountains, valleys and cliffs while riding a buggy. Historic sites are also on the cards, with a fortress and ex-minefield being popular stops.
Dubrovnik buggy safaris come in all shapes and sizes. Choose from convivial group tours, private jaunts or even self-drive adventures. Just remember to hang on tight!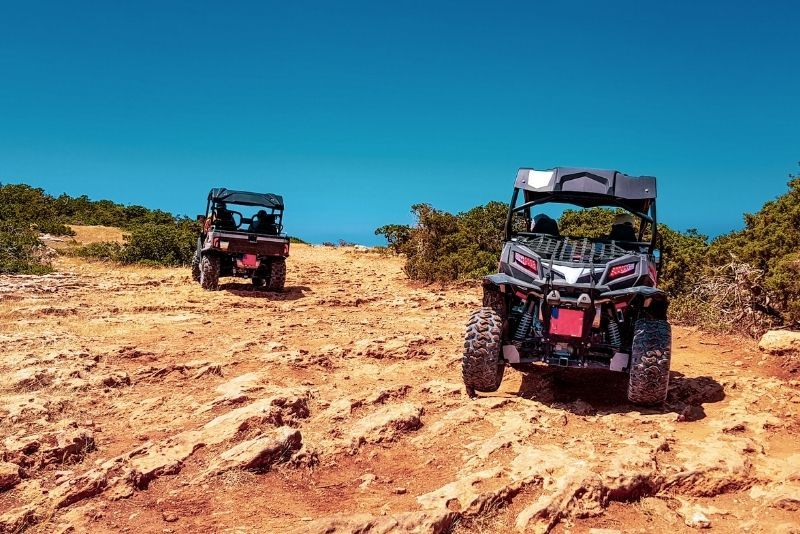 You will find below everything you need to know about buggy tours, one of the most thrilling outdoor activities in Dubrovnik.
What are the best buggy tours in Dubrovnik?
There are several different ways to see Dubrovnik and the surrounding area by buggy. You can choose between different locations and decide whether you want to be a driver or passenger when booking.
Guided small group Dubrovnik buggy safaris
These buggy tours in Dubrovnik are the most popular excursion choice, as the group setting ensures costs are kept to a minimum. You'll be riding with up to three other passengers, so the experience remains intimate.
At the meeting point in the port, you'll receive a short briefing before heading off on your adventure. Then you'll take your seat and prepare for some action as your driver sets off along the riverbank. The road winds its way up Mount Srđ, passing through sleepy villages on the way.
When you read the summit, get ready for some rugged off-roading fun. Riding through fields and over hills is a great way to get back to nature, with the wind in your hair adding to the excitement.
Enjoy 360-degree views of Dubrovnik and discover former minefields from the war during this classic ride. The excursion ends at the original meeting place back in the port.
Private buggy rides in Dubrovnik
For something more exclusive, these private buggy excursions are a fantastic way to enjoy some Dubrovnik sightseeing without the crowds.
These tours also include a Mount Srđ cable car ride to the summit – admire the sweeping panoramic views as you ascend the mountain. The cable car is one of the best vantage points for photographing the city and the Adriatic Sea beyond.
Once you've made it to the top, it's time for the buggy ride. You'll climb into a four-seater vehicle and be driven along the trails by your expert local guide. Keep your eyes peeled for wildlife!
After meandering through forests and rural villages for an hour, your ride comes to an end. Yet the adventure continues with free time to explore Mount Srđ's Imperial Fort, the War Museum and the panoramic viewing terrace.
Finally, you'll head back down the mountain by cable car, alighting in the Old Town for further sightseeing.
Self-drive Dubrovnik buggy excursions
If you want to ramp up the action and get behind the wheel yourself, this tour has it all. You'll need to arrive independently at the starting point, which is up on Mount Srđ. Taking the cable car from the city is the most scenic way to travel, but taxis are another option.
Once at the meeting point, you'll hop in the driver's seat and zoom up to the mountain summit. You will be accompanied by a professional driver, so you can take a turn at being a passenger if you need a break.
During the half-hour ride, you'll enjoy unrivaled panoramas of the surrounding countryside and the red roofs of Dubrovnik down below. Scenic viewpoints, wildlife and fortress ruins are all part of the adventure so keep that camera handy!
You'll be traveling in groups of up to 10 people, so the tour will feel personal with driving advice on hand from the experts. The ride ends where it started, leaving you with free time to continue exploring Mount Srđ if you wish.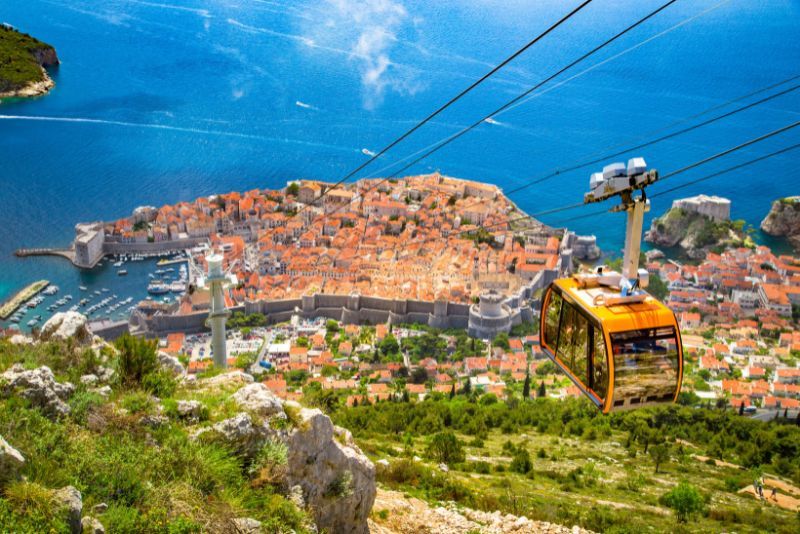 Private buggy tour to Bosnia and Herzegovina
This private buggy tour takes you out of Croatia into the nearby underrated country of Bosnia and Herzegovina. Once you cross the border, you'll travel to the Popovo field, which gives you an insight into the stunning landscape of the country.
You'll pass through abandoned villages that inhabitants fled from during the Yugoslav wars, before reaching your final destination — Vjetrenica Cave.
The cave is filled with enchanting waterfalls, a maze of corridors and a collection of streams. Once you've explored the most biodiverse cave in the world, you'll hop on your buggy and head back to Dubrovnik.
Kojan Koral buggy tour
Some buggy tours in Dubrovnik take you to the natural haven that is Kojan Koral. You'll speed through swamps towards the village of Čilip. Here, you can see the ways of traditional Croatian life outside of its main cities.
Continuing on, you'll travel through peaks and troughs until you reach the top of Konvale's coastline. You'll have a magnificent view over the ocean and surrounding mountains from the vantage point, and you can snap some photos of your memorable tour.
How much do buggy tours in Dubrovnik cost?
The self-drive buggy tours cost approximately €40 per person and travel to Mount Srđ which last around 30 minutes.  
The standard small group buggy safaris from Dubrovnik start at €75 per passenger. You will be riding in convoy with other buggies and may be sharing your vehicle with fellow travelers depending on your party size.
For a private buggy tour with a cable car ride included, expect to pay €335 per group of up to three passengers. You will have your own driver/guide, so the experience is exclusive. Kojan Koral buggy tours also cost around €340 per group of up to four people.
If you want to travel to Bosnia and Herzegovina on your off-road vehicle, you'll pay around €280 per person, or €590 per group of up to three people.
What is included in a buggy tour in Dubrovnik?
Buggy tours in Dubrovnik always include an English-speaking guide to point out interesting landmarks along the drive.
Buggy safari and safety equipment such as helmet and goggles
Professional driver/guide
Bottle of water
Return cable car ticket (where this is included in the tour price)
Driving instruction if you are going on a self-drive excursion
Hotel pickups are not offered on these buggy excursions in Dubrovnik. You will need to make your own way to the starting points.
Occasionally, you may have snacks and other beverages provided for you during your tour.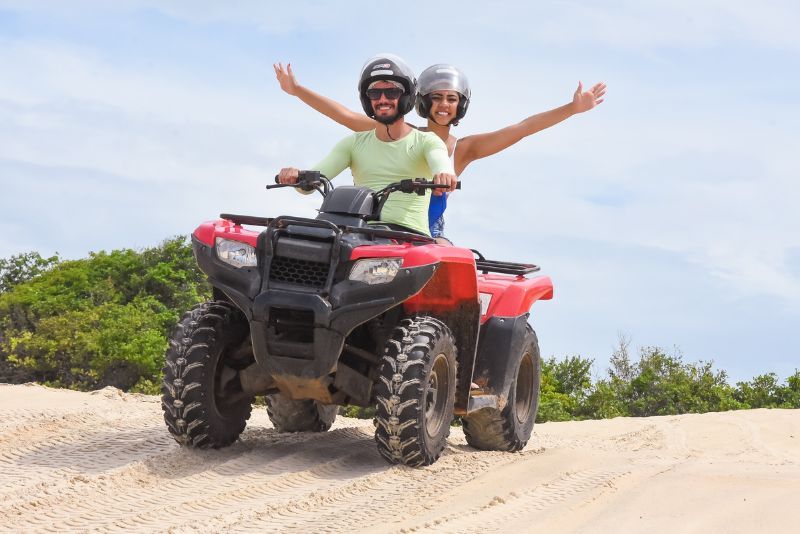 Where do buggy tours in Dubrovnik start?
The majority of Dubrovnik buggy trips start and end outside the Tourist Board Office at Gruž Port, which is located in the neighboring namesake town, approximately 3 kilometers outside of the Old Town. It takes around 40 minutes to walk to the port from the center of the city. Alternatively, you can catch a taxi from just outside of the city walls.
Private buggy tours in Dubrovnik that include a cable car ride also depart from Gruž Port. However, they finish at the lower cable car station in Dubrovnik, so you can continue your city explorations after the trip.
For the self-drive buggy tours in Dubrovnik, you will need to independently make your way up Mount Srđ. This can easily be done by cable car or taxi.
How long do buggy tours in Dubrovnik last?
Usually, buggy tours in Dubrovnik last between 2 and 4 hours, which is plenty of time to feel the thrills and take in the scenery.
The combined buggy excursion and cable car ride is 3 hours long, including an hour in the vehicle.
If you're short on time, you can arrange a self-drive buggy tour that lasts 30 minutes and travels to Mount Srđ. This is purely for the ride itself and doesn't include the time it takes to arrive at the start point.
Alternatively, if you have plenty of time in the city, you should consider arranging a full-day tour, which lasts 8 hours.
When is the best time for a buggy tour in Dubrovnik?
Buggy tours in Dubrovnik take place during the morning and afternoon, so you can pick a time that suits you best.
Many buggy trips in Dubrovnik begin around 9 AM and are likely to be the quietest. However, you'll sometimes have the option to book an evening tour. This is the best time to board a buggy, as it enables you to see the striking views of the countryside around the city as the sun sets.
Consider visiting the city in the shoulder months of May or September. During this time, the weather is pleasantly sunny and there are fewer crowds than in the peak of summer.
This trip is a great way to understand the layout of Dubrovnik – the views from the hillside are eye-popping. For this reason, many people like to schedule a tour at the start of their stay to help get their bearings.
You will need to arrive at the start point at least 10 minutes before departure.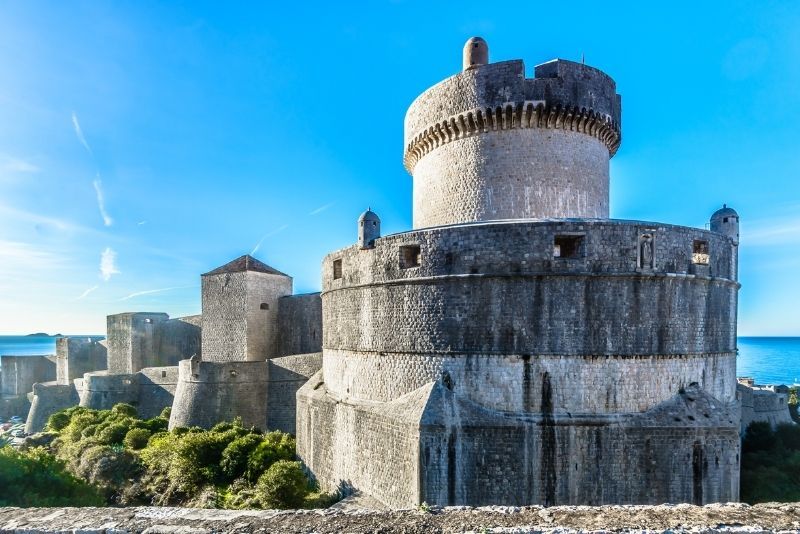 Are there any combo trips available with buggy tours in Dubrovnik?
Private buggy safari tour with a cable car ride
Thrill seekers can combine an adrenaline-spiking buggy tour in Dubrovnik with an exciting cable car ride high above the terracotta roofs of the city.
Your adventure begins with a thrilling cable car ride to the top of Mount Srđ, then you'll enjoy a rugged buggy excursion through the countryside. You'll travel around the city walls in your buggy, seeing parts of Dubrovnik that are unknown to many visitors.
Once you've toured the area, you'll have free time to explore the Imperial Fortress and War Museum.
Is it safe to take a buggy tour in Dubrovnik?
Buggy riding tours in Dubrovnik are safe, however, they can be bumpy. For this reason, it's not a recommended activity for pregnant travelers, those with back problems, heart conditions or other medical issues.
A moderate fitness level is advised for these rides.
Are children allowed on a buggy tour in Dubrovnik?
Some buggy tours in Dubrovnik are suitable for children aged 5 years and over. If you take an infant with you on your excursion, you'll be expected to hold them on your lap.
However, many operators only allow adults on board so do check the provider details before booking.
What happens in case of bad weather?
Dubrovnik buggy rides are weather dependent as you'll be in an open-sided vehicle. The trails also need to be safe to drive on for the tour to go ahead. Luckily, the weather in Dubrovnik is fairly reliable and dry.
However, if the weather is poor, your buggy tour will not operate. Instead, your excursion will be rebooked for another day of your choosing. It's a good idea to book the tour at the start of your trip so if this happens you can easily reschedule.
If an alternative date isn't an option, you'll be offered a full refund.
Travel tips
Consider wearing a scarf over your nose and mouth as it can get quite dusty. Sunglasses are a must during summer.
Closed-toe shoes and outdoor closing is advised. You will be getting dirty, particularly if it has rained and the trails are muddy.
Bring your driver's license with you if your tour allows you to drive the buggy.
Carry your passport if your excursion travels to Bosnia and Herzegovina.
Remember to take your camera – there will be several stops for photos.
Book your buggy trip in Dubrovnik online so you can compare prices and search for the cheapest offers.