As the capital of Thailand, Bangkok is home to over 10 million people and is a go-to destination for shopping, partying and cultural experiences.
While there is no shortage of things to see and do in Bangkok, navigating this lively city on your own can be challenging—especially if you're a first-time visitor! Fortunately, there are plenty of sightseeing tours in Bangkok on offer that provide you with a worthwhile introduction.
Explore the Thai city's top attractions with a local guide leading the way and giving you useful tips and tricks for the rest of your stay!

City tours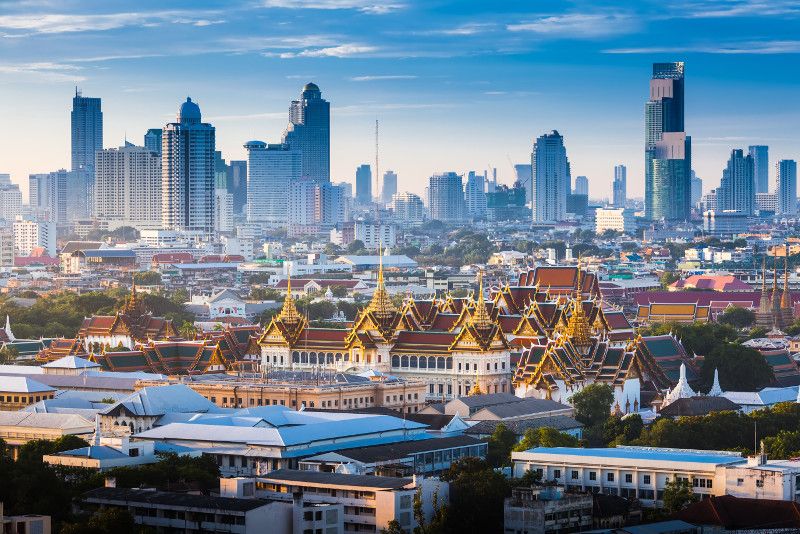 There is no better way for newcomers to get an idea of everything the city has to offer than with a city tour in Bangkok. City tours typically visit a variety of 'must-see' attractions, including temples, palaces, restaurants and more.
Most tours travel between the various landmarks via bus, but there are also a few bike tours available for those who'd prefer to cycle. If you're looking for the perfect introduction to Bangkok, a city tour is the perfect choice!
Walking tours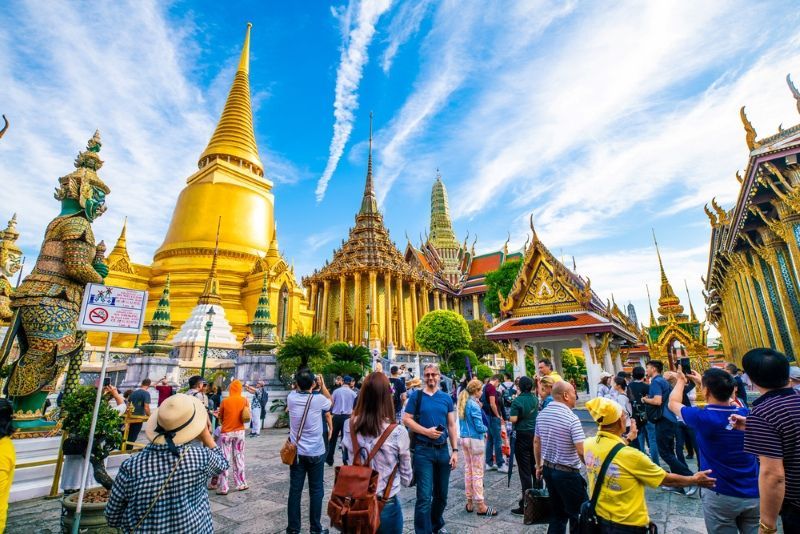 Stretch your legs as you stroll through the beautiful city streets of Bangkok with your knowledgeable local guide leading the way, ensuring that you don't miss a thing!
Whether you're looking for a food-focused walking tour that includes tastings of traditional dishes or you'd prefer an excursion that visits the city's temples and other cultural attractions, there is a walking tour in Bangkok  to suit your preferences!
If you're looking for an affordable option, you may be interested in one of the many free walking tours in Bangkok.
Khao Yai National Park tours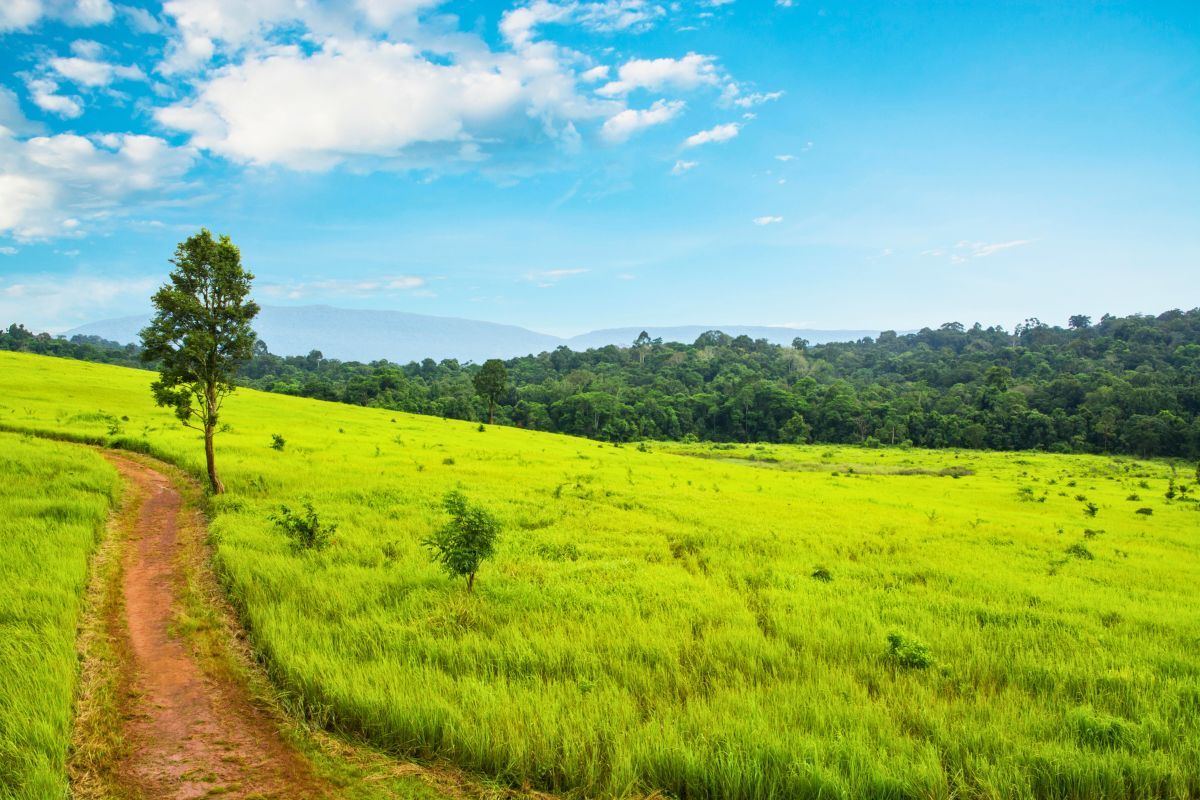 The Khao Yai National Park is a tropical paradise located just a couple of hundred kilometers from Bangkok's busy city center. The national park is home to a famous waterfall, which made an appearance in "The Beach" and a UNESCO World Heritage Site.
Visits to the Khao Yai National Park are ideal for nature lovers who are looking to spend a day away from the hustle and bustle of the city. Some of the animals you may see include monkeys, elephants, bears and a vast variety of birds.
Bangkok Chinatown tours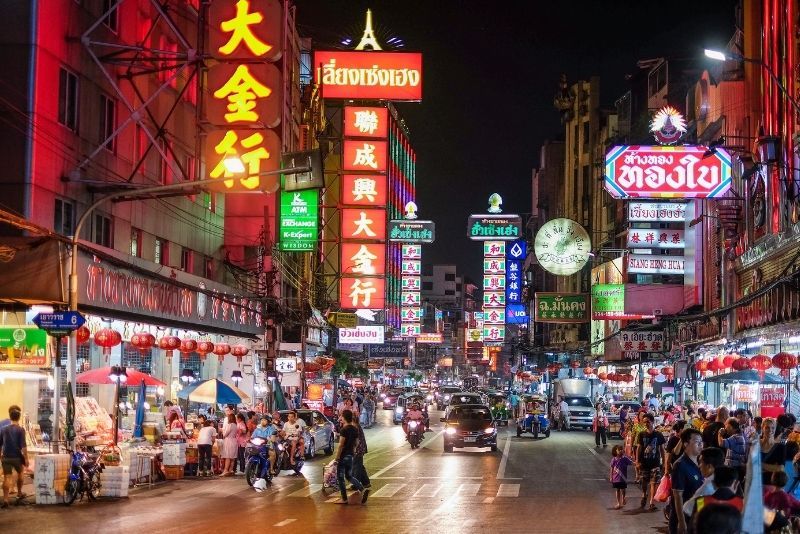 Bangkok's Chinatown was first established over 200 years ago, making it home to one of the city's oldest communities. The streets are filled with shrines, temples, eateries and shops of all kinds
Uncover the secrets and mysteries of this fascinating neighborhood by joining a tour of Chinatown in Bangkok. Follow your guide as you walk through the narrow alleyways, stopping to shop for bargains and try traditional dishes along the way.
Scooter tours in Bangkok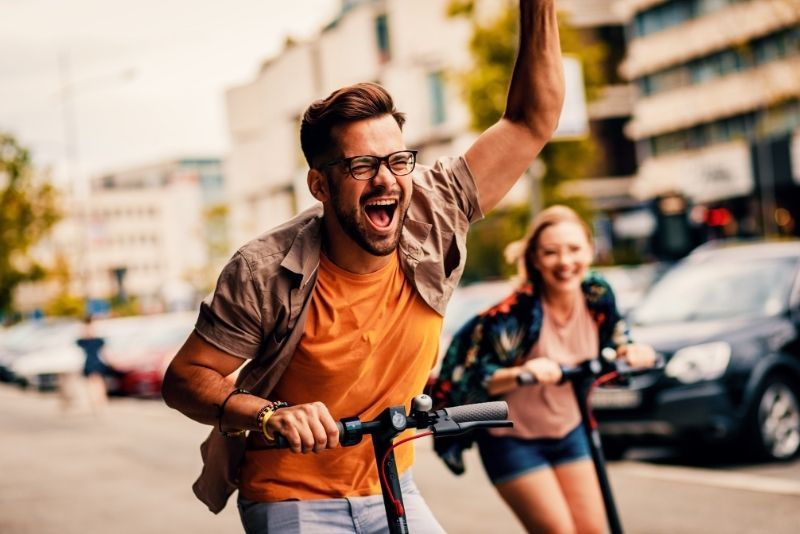 E-scooters are fast becoming one of Thailand's most popular forms of transport thanks to their convenience and sustainability. Whether you want to explore Bang Kra Jao's jungle paradise or stick to the main sites in the city center, there is a scooter tour in Bangkok that's perfect for you!
See the best of Bangkok from a slightly different perspective as you cruise along the city streets on a comfortable electrical scooter. You'll soon see why so many locals use this mode of transport!
Hop on hop off bus tours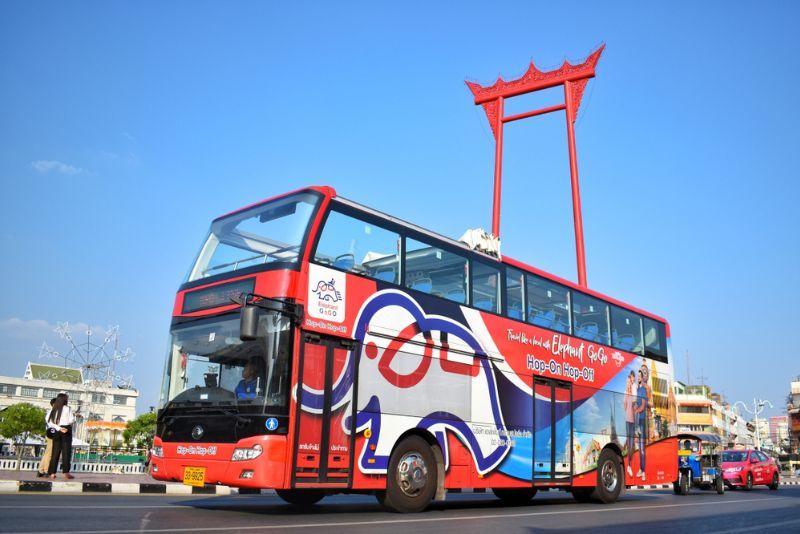 Hop-on hop-off bus tours in Bangkok provide a reliable and fun-filled way to explore the city at your own pace. Enjoy the views from the comfortable, double-decker bus and get off at the attractions that interest you most.
If you'd like a slightly more localized experience, you could always opt for a hop-on hop-off tuk-tuk tour around Bangkok's Old Town.
Nakhon Pathom tours
Located just 45 minutes west of Bangkok, Nakhon Pathom is a Thai city known for its picturesque views, ancient Buddhist statues and Instagram-worthy cafés. It is a city where old and new blend seamlessly!
Day trips to Nakhon Pathom from Bangkok are perfect for those looking to get out of the capital for the day and discover more of what central Thailand has to offer. Just remember to bring your camera, as Nakhon Pathom has no shortage of photo opportunities!
Chaophraya River tours and excursions
The Chaophraya River, which flows directly through Bangkok, is one of the most important waterways in all of Thailand. Don't miss out on the opportunity to experience the tranquility and natural beauty of this river while visiting the city.
There are many different boat tours in Bangkok on the Chaophraya River available, including luxury river cruises, where you'll be treated to a delicious meal as you admire the city's most famous landmarks from a slightly different perspective.
Wat Saket tours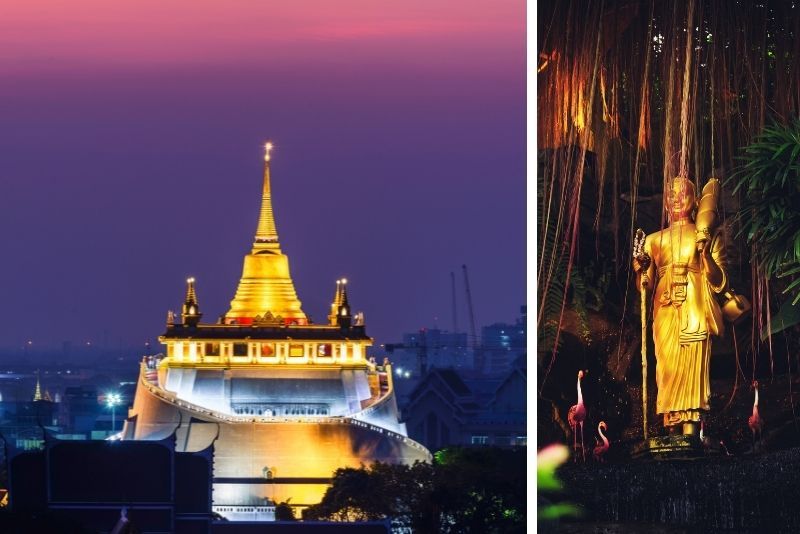 As one of the oldest temples in Bangkok—Wat Saket, also known as the 'Golden Mount', attracts thousands of visitors every year. Not only is this attraction exceptionally beautiful, but it also provides a great way to learn more about local history and culture.
By booking a Wat Saket tour in Bangkok, you ensure that you won't miss a thing when visiting this iconic landmark, as a professional local guide will be with you every step of the way. Make the most of your time at Wat Saket by opting for a tour instead of visiting on your own.
Street art tours in Bangkok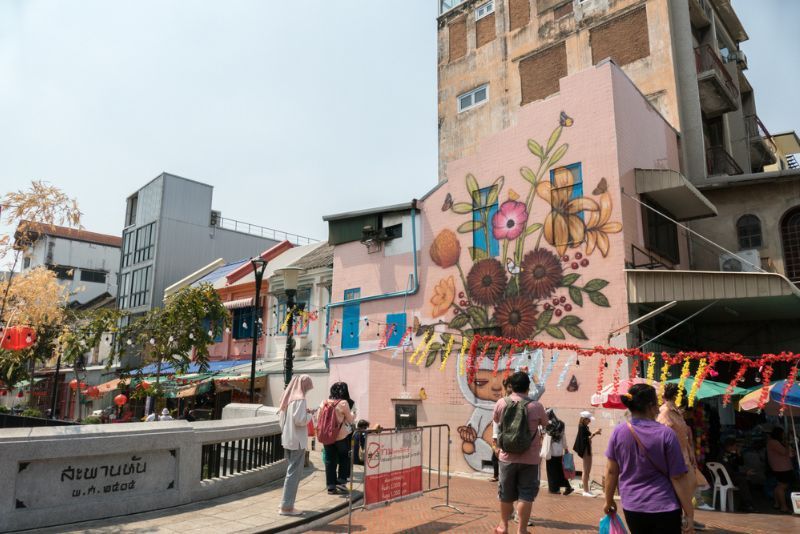 Charoenkrung Road is over 150 years old, filled with colorful street art murals, and serves as the main attraction for street art tours in Bangkok.
In addition to marveling at the incredible murals, you'll gain further insight into the lives of local graffiti artists and Bangkok's buzzing subcultures when you join a street art tour in Thailand's capital city. There are also plenty of great photo opportunities!
Many street art tours are combined with street food tours to create a full-day excursion filled with great art and delicious local dishes.
Khlong Lat Mayom Floating Market tours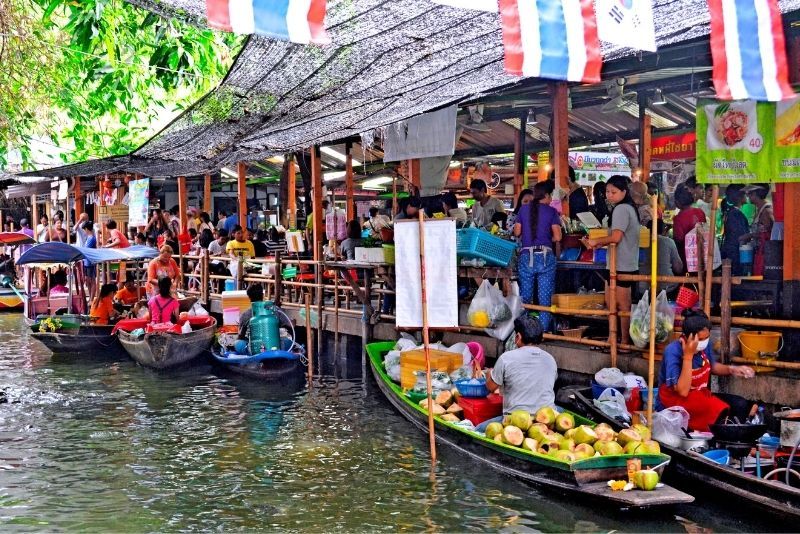 While many of Bangkok's markets have become quite touristic over the past decades, Khlong Lat Mayom Floating Market has maintained its authenticity and is the perfect place to visit if you're looking for a genuine Thai experience.
Khlong Lat Mayom Floating Market tours allow you to experience this special market from a local's perspective. Chat with the vendors and let your guide be the translator as you taste some of Bangkok's most famed delicacies!