As the capital of Thailand, Bangkok is rich in culture. It's a foodie paradise, it boasts thousands of years of history, and its blend of traditional and modern architecture is stunning. But, flying under the radar, Bangkok is also a hotspot for outdoor and sport activities.
From ziplining through the forests of Pattaya to soaring over the city in a helicopter, hiking through the Khao Yai National Park, or snorkeling over on Koh Larn Island, we're blessed with a smorgasbord of outdoor and sports activities in Bangkok.
Let's take a look at some of the more popular and exciting activities you can experience around the nation's biggest city:
Boat Tours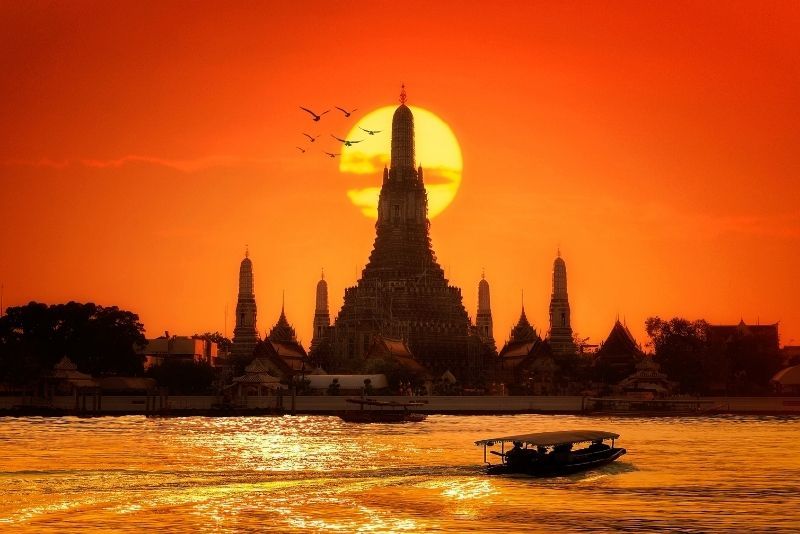 On land, Bangkok can be a frenzy of traffic and noise, but on the water it's a completely different story. Take a boat tour in Bangkok to explore the city from a new angle and get to know this vast metropolis in a totally unique way.
From sunset river cruises to canal tours of old Bangkok to Hop-On-Hop-Off Boat Passes along the Chao Phraya River, you have several options for enjoying the tranquility of the waterways and soak up some of the most inspiring views around town.
For something romantic, a dinner cruise combines sunset viewing with multi-course, chef-prepared meals fit for royalty. Or if you prefer a more independent adventure, you can simply rent your own sailboat (with or without a captain).
Bike Tours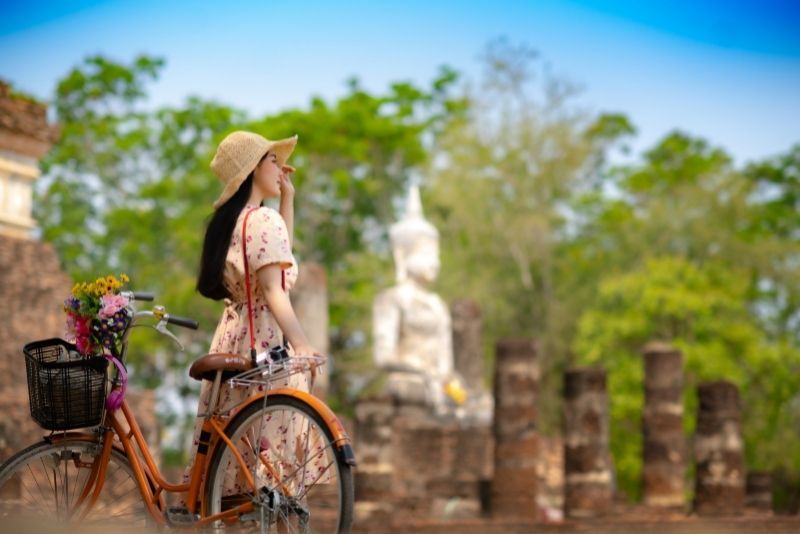 Whether by day or night, cycling is a wonderful way to explore Bangkok, away from the crowds. Led by in-the-know locals, bike tours offer travelers an intimate look at the city's diverse culture and landscapes.
Depending on the tour, you can explore districts like Chinatown, the Old City of Bangkok, the Chao Phraya River banks, and all of the hidden gems— markets, temples and restaurants — in between.
Hiking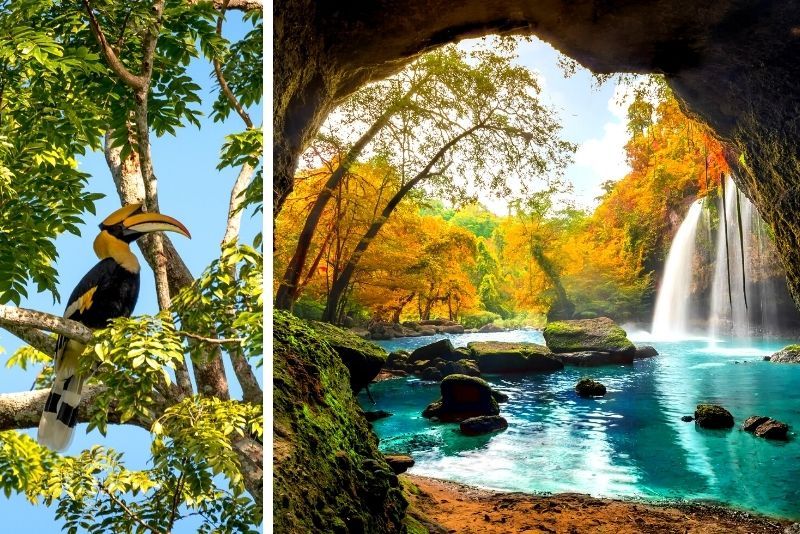 The city might be urban, but there are still plenty of opportunities to get out and explore the countryside. If you're looking for scenery beyond the hustle and bustle of Bangkok, hop on an organized tour for a hike through lush rainforests and picturesque landscapes.
Usually centered around the Khao Yai National Park, you'll get a chance to visit local villages, learn about traditional life in Thailand, visit waterfalls, and spot some of the area's cheeky monkeys.
Snorkeling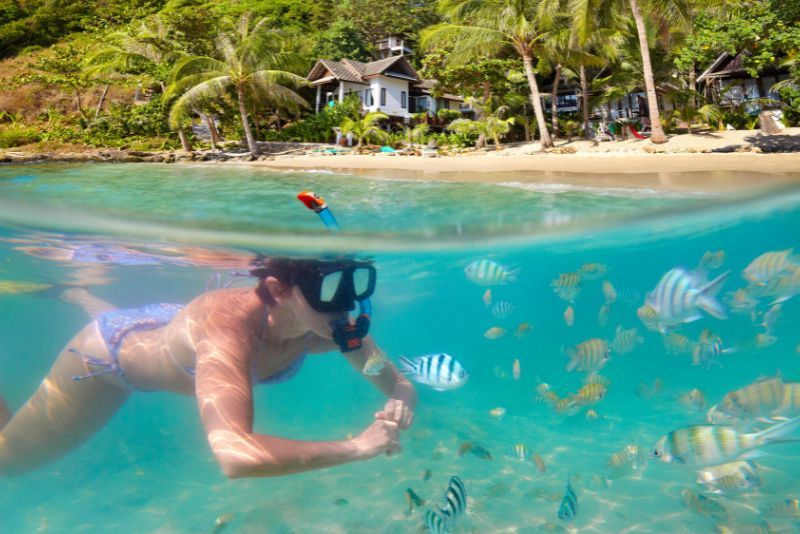 A wonderful way to cool off, snorkeling in Bangkok presents an opportunity to see hundreds of colorful fish, coral and other sea life up close.
The two most popular destinations are Koh Larn Island and the Samae San Island. The former boasts six beaches and is a water sports hub, while the latter is known for its crystal-clear waters and proximity to the Sea Turtle Conservation Center.
Kayaking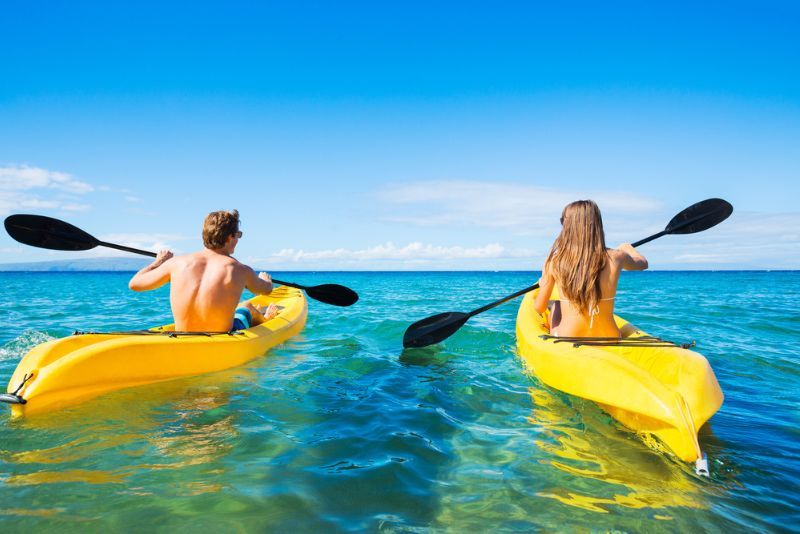 The coastal region of Rayong, known for its mangrove swamps and quiet atmosphere, is one of the best spots in the Bangkok region to go kayaking.
But if you don't want to venture that far (about 2 hours by car), Bangkachoa island is another excellent option – known as the lung of Bangkok, this kayaking paradise immerses you within the jungle, providing a stark contrast to life in the city.
Rafting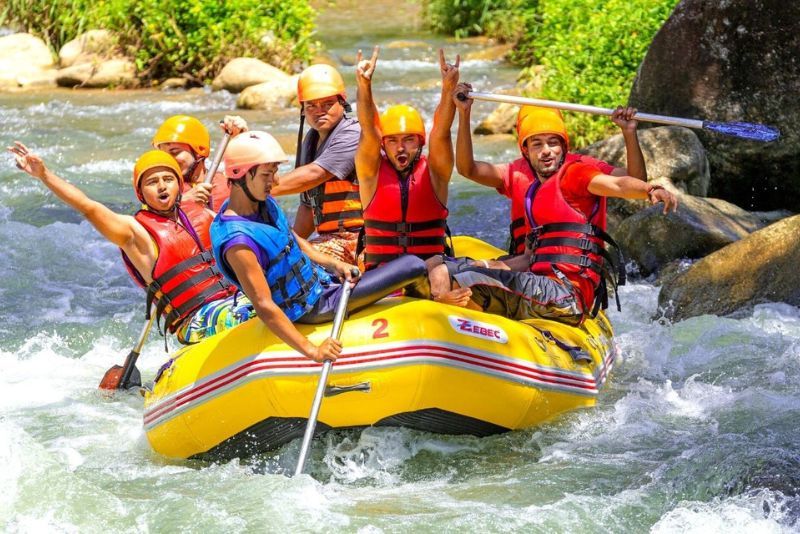 Refreshing and invigorating, rafting is an exciting way to experience the natural beauty of greater Bangkok. Generally, tourist rafting takes place on the Kwai River in the Kanchanaburi province, where you'll also get to explore the Erawan National Park and the waterfalls scattered throughout it.
Helicopter Flights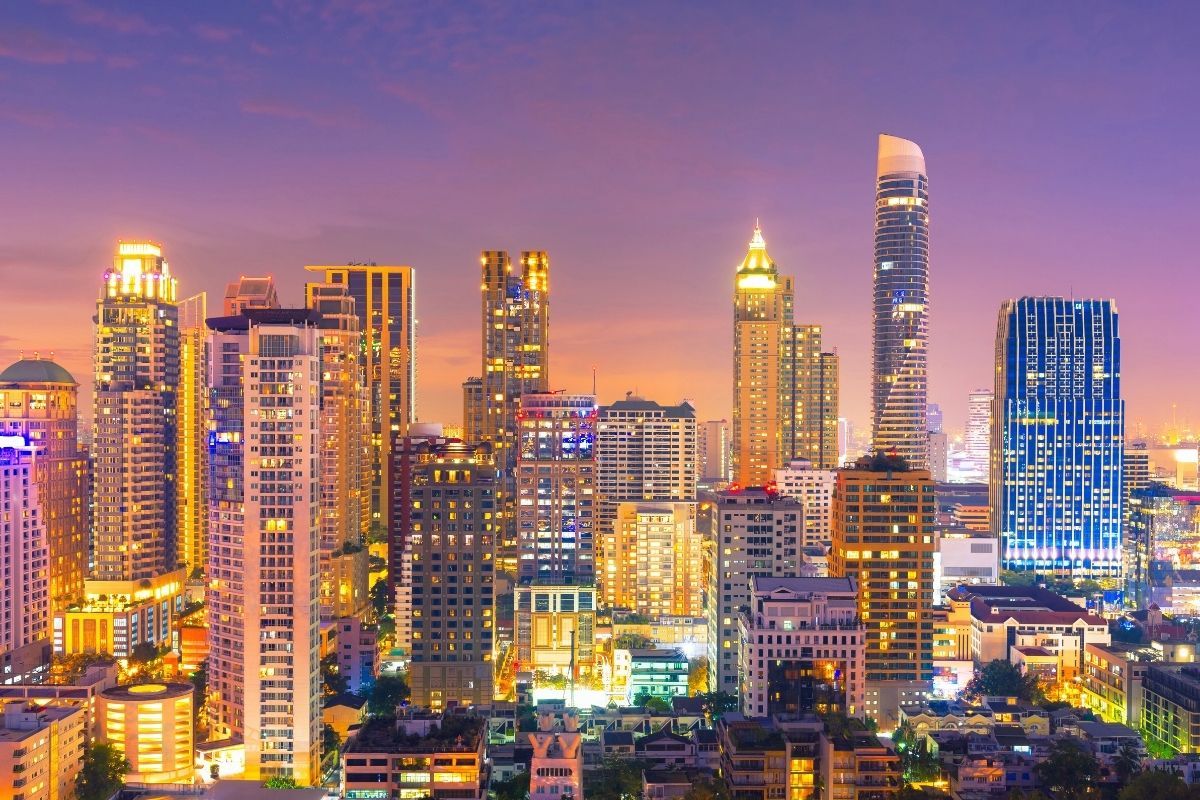 For a fresh, breathtaking perspective on the Thai capital, take a helicopter tour of Bangkok for aerial views of the city's skyline. From up in the air, you can see everything from towering skyscrapers to temples, parks, islands (like Ko Kret), the Rajamangala Stadium and the Chao Phraya River.
Flights can range from 30 minutes for local flights, to a couple hours if you're venturing to places like the Ancient City of Ayutthaya.
Stand up paddleboarding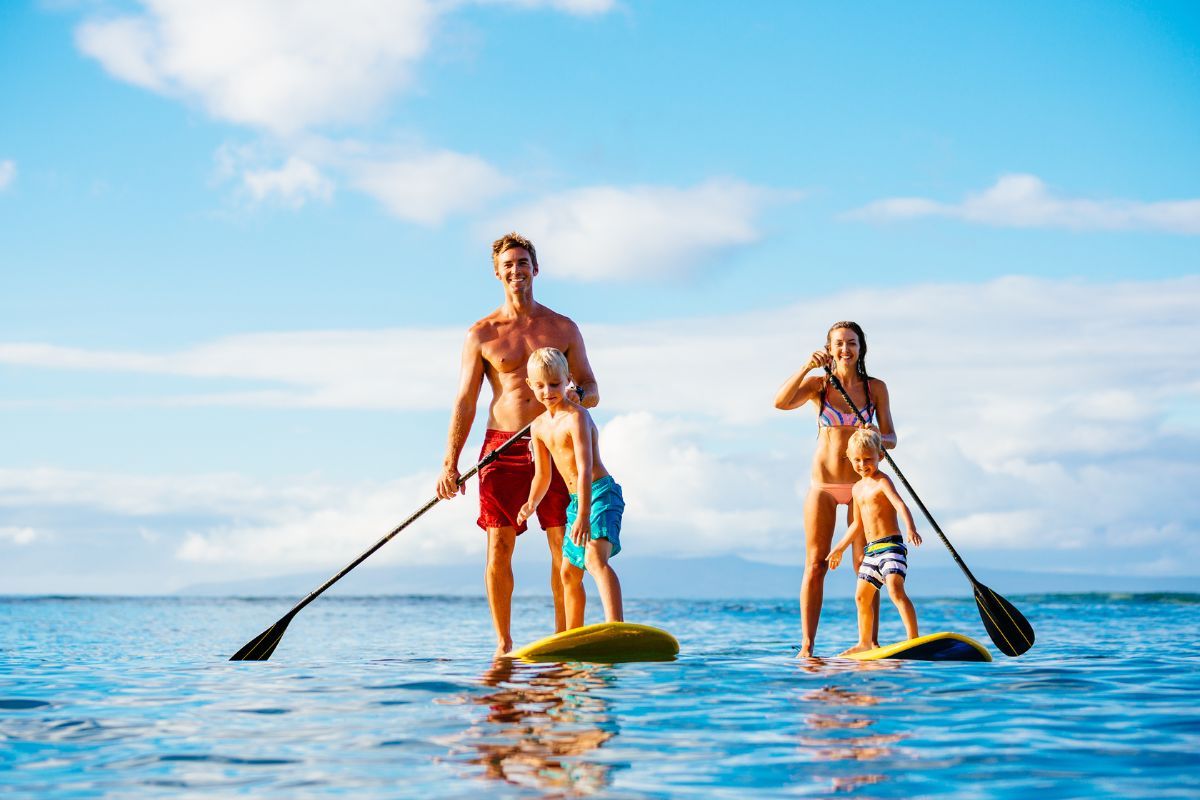 Best experienced at sunset, stand-up paddleboarding is one of the most popular underrated outdoor activities in Bangkok. While you can rent boards at several locations around the city, one of the more beautiful locations to paddle is on the Kwai River.
A couple of tours combine this activity with a visit to an Elephant Sanctuary, providing a well-rounded day trip from Bangkok.
Zip Lining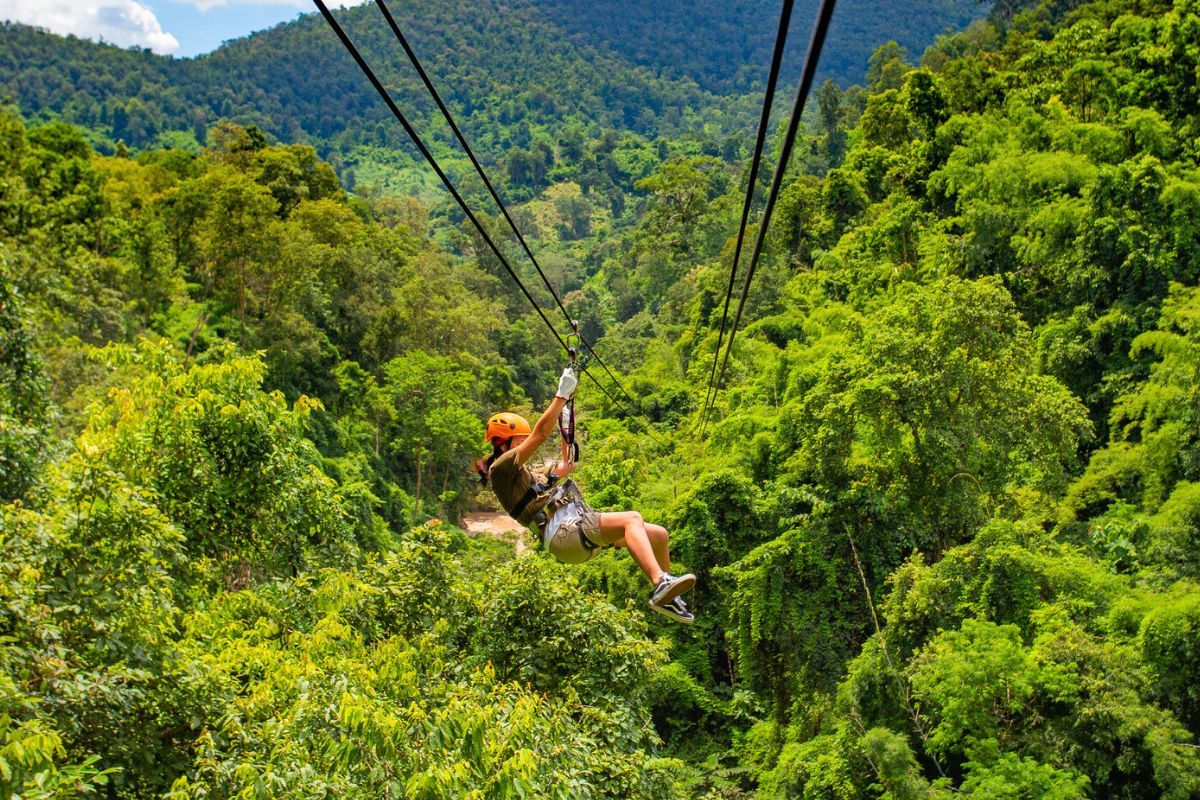 If you're feeling adventurous, take a quick trip from Bangkok to Pattaya and try ziplining through the forest. You'll get incredible views of Thailand's natural beauty from a bird's eye perspective and whiz along at up to 100 kilometers per hour.
For extra thrills, the adventure parks usually have rope bridges, Tarzan swings and flying skateboards as well. These tours typically include transportation from Bangkok to the ziplining park as well as a safety briefing and all necessary equipment.
Surf Lessons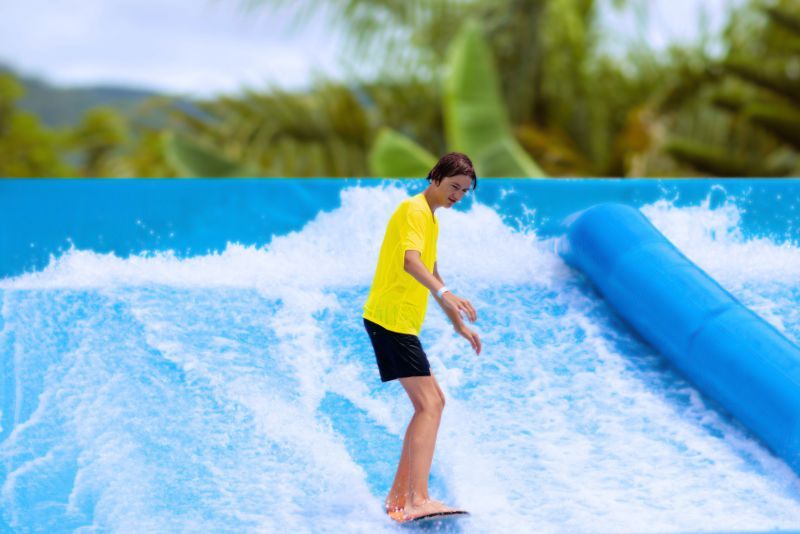 You won't find too many big waves within reach of Bangkok, but that doesn't mean you can perfect your surfing skills. Flow House Bangkok, which is located over in the Khlong Toei district, is a surf simulator center where you can learn how to ride the waves in a safe, controlled environment.
Scuba Diving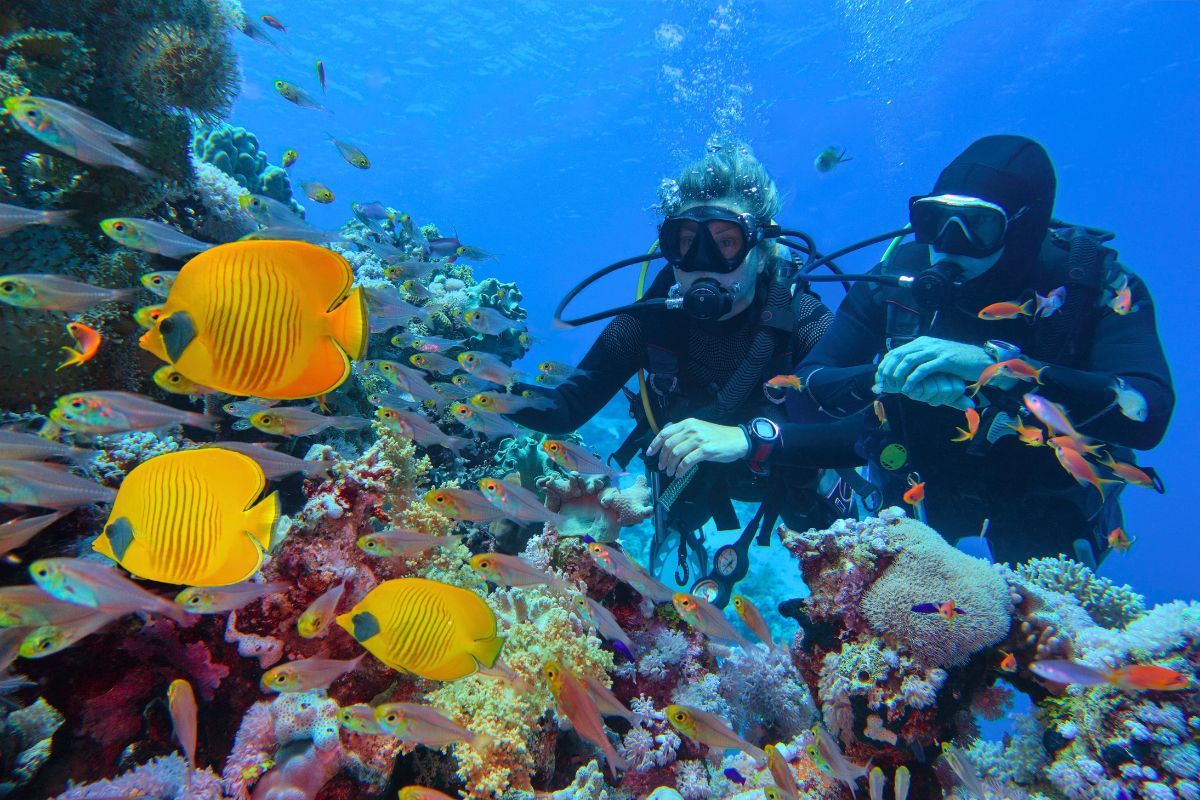 If you're looking for something more challenging, then take a trip to the Gulf of Thailand where you can go scuba diving in the colorful coral reefs off Pattaya – about 90 minutes drive from Bangkok.
Alternatively, you can stay in the city and head to the Sidemount & Tec Center, where you can learn to dive in a pool, rather than the open water. This is an excellent option for adventurers wanted to try diving but who aren't ready for a PADI course.
Motorbiking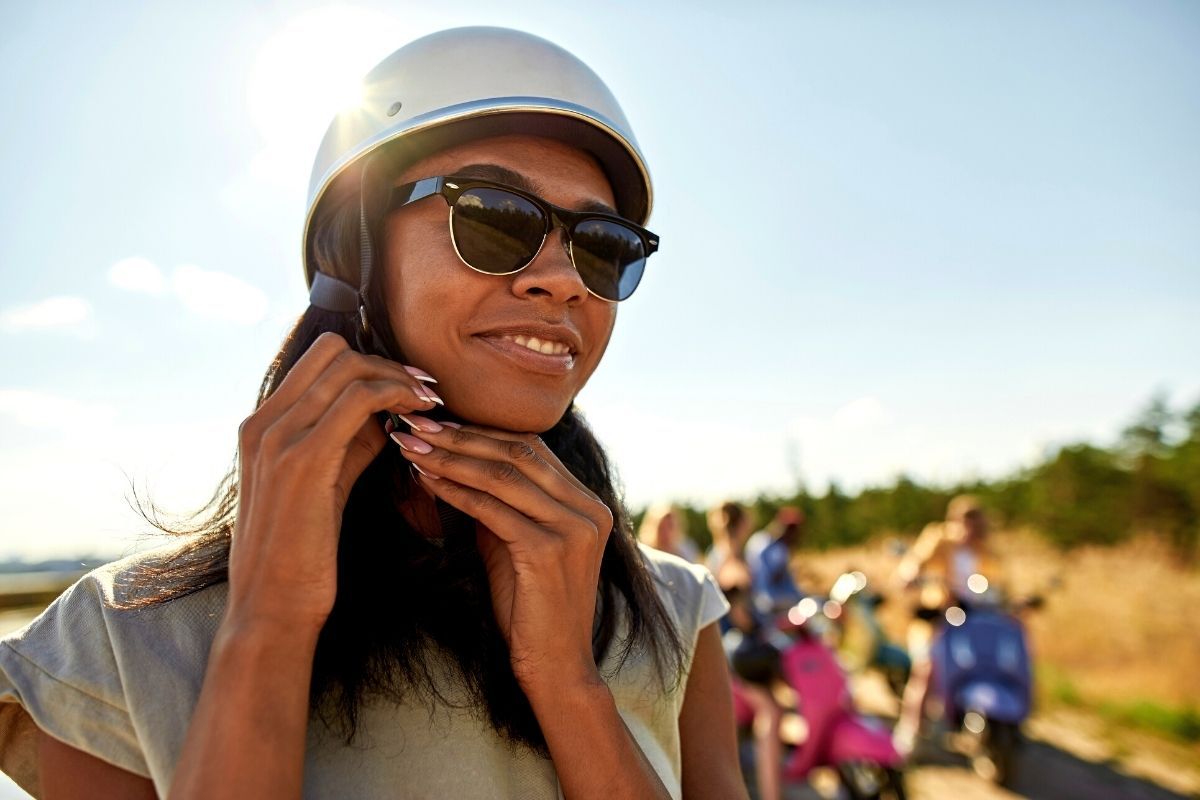 Motorbikes are everywhere in Bangkok, so why not do as the locals do and explore the city on two wheels?
You'll find many motorbiking tours available in the capital that will take you on a journey around some of the most famous attractions, including Golden Buddha, Reclining Buddha, Wat Arun, Rattanakosin Island, Khao San Road and more.
On these tours, you'll also usually get to sample authentic Thai cuisine as you pass through local markets and villages.
Horse Riding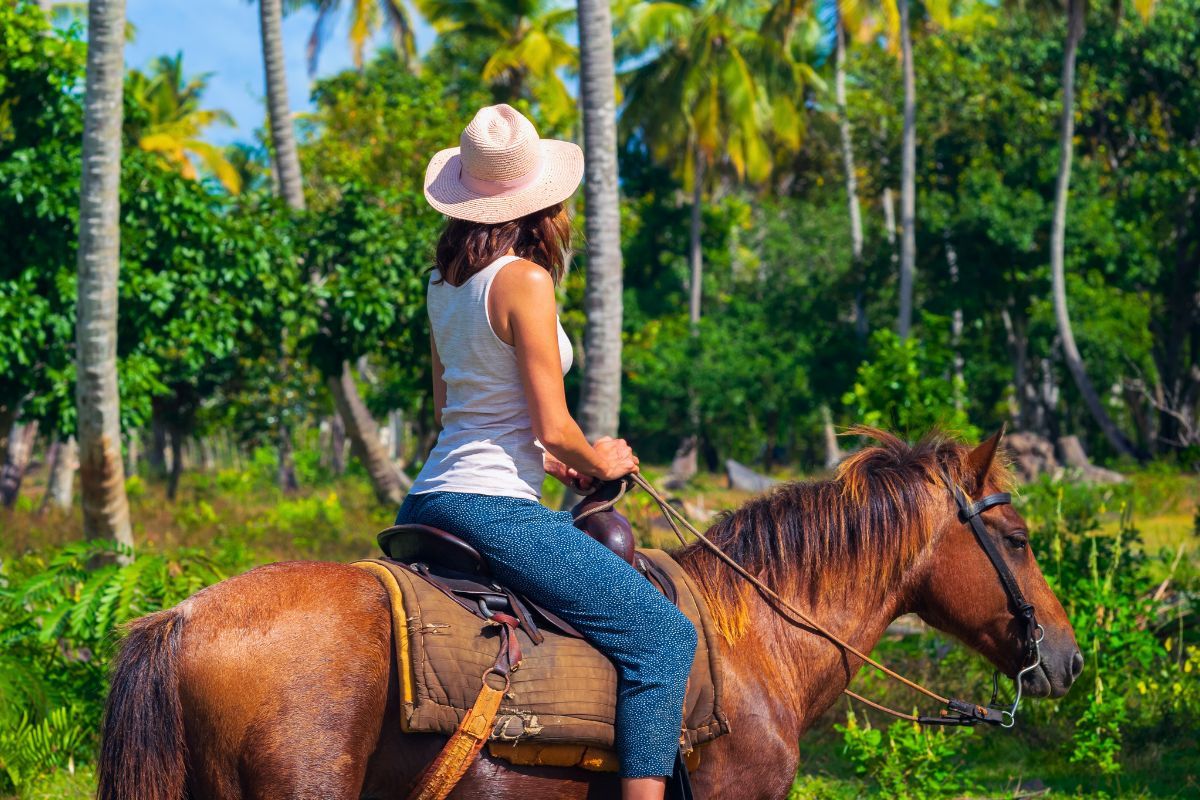 Taking place at the Khao Yai National Park, a UNESCO World Heritage Site about two hours drive from Bangkok, horse riding tours are a great way to experience the stunning Thai countryside and learn more about traditional farming practices.
Throughout your adventure, your guide will teach you about the fascinating plants and animals that live in this part of Thailand.
These rides typically last for around 30 minutes as part of a more comprehensive day tour that also includes the Haew Suwat waterfall (seen in the film 'The Beach'), a hike to the Kilometer 30 Viewpoint, and lunch at a local restaurant.