Bali is a destination that is not only endowed with spectacular natural wonders, but also a rich and fascinating traditional culture and a deep-rooted spirituality. Many of the traditions of Balinese people are maintained through the art of story-telling, whether in the oral tradition or by means of song, dance or art.
A Barong dance show in Bali is one of the captivating ways in which the spiritual beliefs and myths of the region are retold – not only as a ritual ceremony, but also for the many visitors that travel to the island.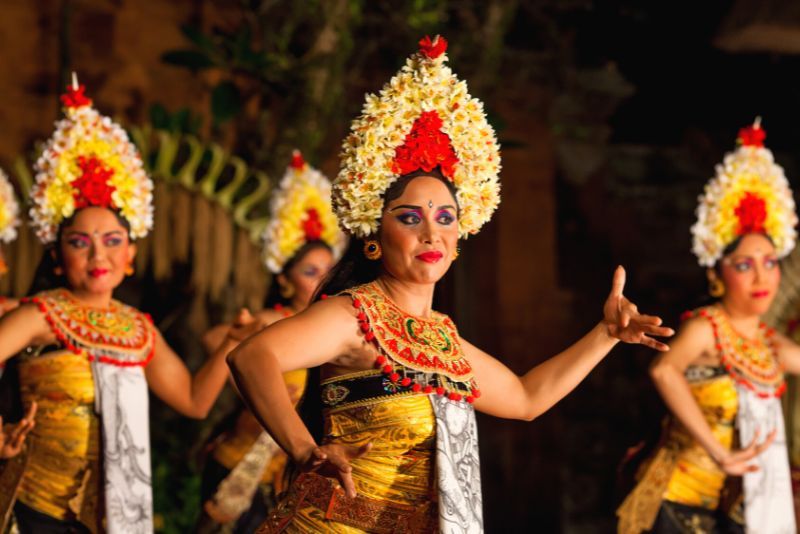 Here's all you need to know about Barong dance tickets, one of the most fascinating options for shows in Bali.
What is the Barong dance show about?
Barong dance predates Hinduism and is native to Bali. Barong is a mythical creature – the King of the Spirits – who appear in lion form and represents virtue and goodness. In opposition to Barong is Rangda, the Queen of Demons.
In the dance, the character of Barong is played by two people who dance in synchronicity. Barong is generally costumed in thick white fur and adorned with gold jewelry and mirrors.
During the dramatic dance performance, Barong emerges in opposition to Rangda who is using magic to control the world. King Erlangga and his soldiers fight one another with kris daggers which they turn upon themselves when Barong appears. When Barong defeats Rangda, balance is restored and the men are reincarnated with a sprinkling of holy water.
The show lasts between 45 minutes and an hour.
How much does it cost?
If you are booking a Barong dance performance as a standalone activity, tickets will cost around US$15 per person. A ticket for the show plus return hotel transfers start at US$50 per person. You can also book one of the several tours and excursions in Bali that include the Barong dance show. In these instances, the show tickets are included in your tour price.
You can also upgrade your tickets to include a set lunch or a photo package.
When is the best time to see the Barong Dance show?
The Barong dance show usually takes place in the morning one of the show locations around Bali. If you have not booked the show as part of a tour package, you might want to arrange for a return transfer between your hotel to the venue.
Are there any combined tickets available?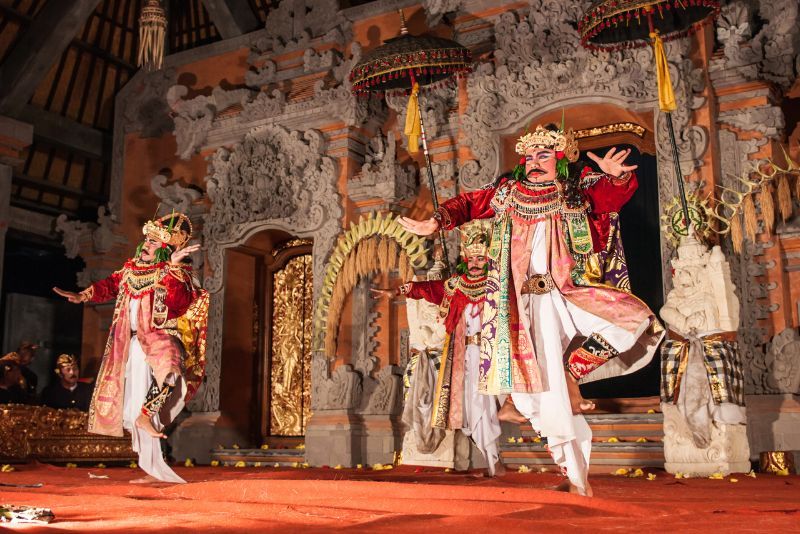 There are many different day tours that include the Barong dance show in the itinerary. You can also book a private Bali excursion that allow you to customize your tour to include the show. Several tours include the Barong dance show and a visit to the Kitamani Highlands, the art village of Mas, and visits to some of the waterfalls and temples in the area.
How to get there to Barong dance show?
Barong dance is performed at more than one location in Bali, although the show performed in Batubulan is the most popular for visitors. Batubulan Village is 40 mintes from Kuta and the venue is the Barong Seraya Budaya, 99 Jl. Raya Singapadu, Kabupaten Gianyar.
Your hotel will be able to assist you with booking a transfer if you would like to make your own way there.
What time does it start?
Barong dance shows usually start at 9:30 AM. There is one performance daily and the shows last for about an hour. Optional set menu lunches and photo packages can be booked for after the show.
What is the dress code to see the Barong dance show?
It is acceptable to dress casually when you go and watch the Barong dance show. Some venues may provide traditional items for you to wear if you participate in a photo shoot.
What other shows are playing in Bali?
Travel tips
Don't forget your camera for this show.
It is best to travel by private transfer or organised tour.
Book in advance, especially  if you want to upgrade your ticket to include lunch.
Wear comfortable walking shoes if you plan on exploring after your tour.