Jeep tours in Athens are an alternative and thrilling way to see the fascinating landscape that surrounds the city.
Take an exciting journey to hard-to-reach natural monuments and you may have the opportunity to drive the truck over jagged land yourself.
You can explore Marathon Lake, ascend Evia's tallest mountain or travel through thick forest, all without breaking a sweat on a 4x4 tour from Athens.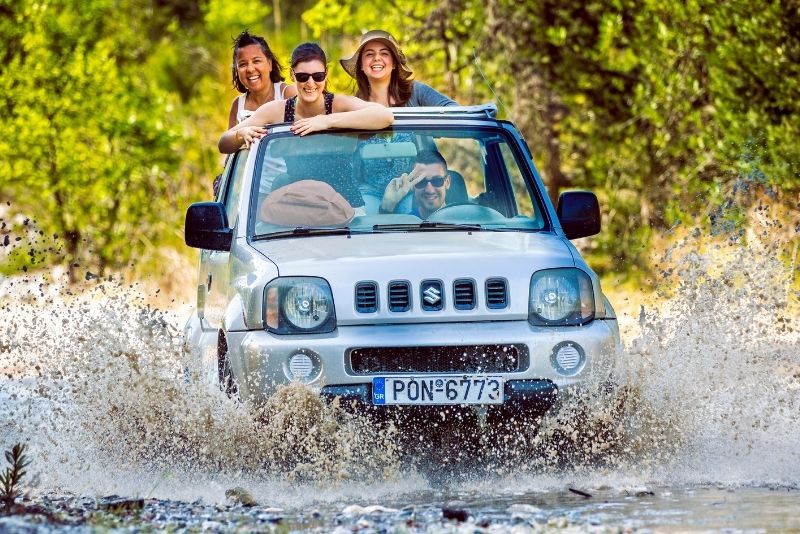 What are the best jeep tours in Athens?
Searching for adventurous outdoor activities in Athens to liven up your trip? These jeep tours pack a lot of action into a sightseeing trip!
Off-road 4x4 experience at Marathon Lake
This tour takes you out of the city on an adrenaline-inducing ride through the gnarly countryside around Marathon Lake. You'll discover the natural wonders that surround the vast reservoir, including some iconic Grecian olive groves.
No trip to Marathon Lake is complete without visiting its impressive dam, which you can see as you journey further around the lake. Finally, you'll be able to have a go at driving the off-road vehicle before heading back to the smooth streets of Athens.
West Attica 4x4 safari adventure
Located in the historic Gulf of Corinth, Loutraki is full of ancient wonders waiting to be explored. You'll discover historic villages, unmissable viewpoints and monasteries nestled in the mountains.
There is also the opportunity to take a dip in Vouliagmeni Lake which is connected to the ocean via underwater channels. After your swim, you can refresh yourself  with lunch served beside the picturesque lake shore.
Full-day 4x4 tour of Evia Island
Some jeep tours in Athens transport you to Evia Island which is one of the region's lesser-known wonders. Its relative anonymity makes it an unspoiled environment where you can spend your day exploring dense forests and winding rivers in an off-road vehicle.
Ascend the highest mountain on the island — Dirfi — and visit the traditional village that sits atop its peak. Foodies will love shopping for gourmet treats in the village, such as locally produced oregano and honey.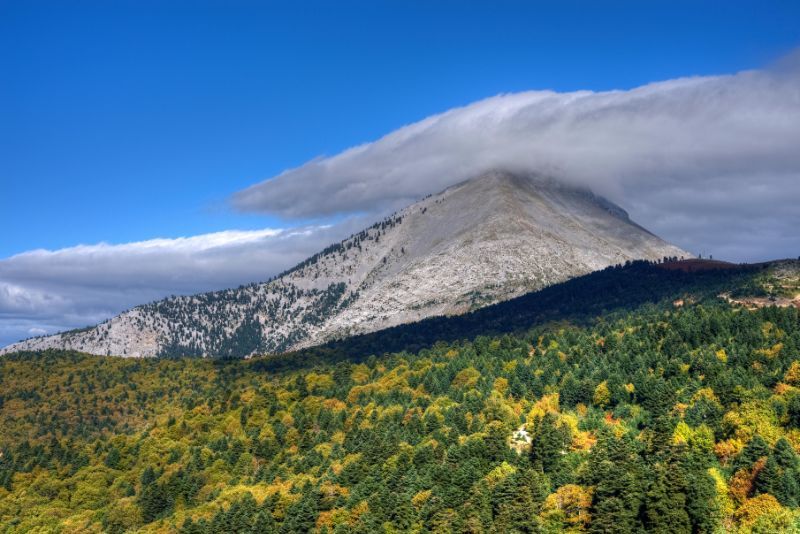 3-Day 4x4 tour to Mount Parnassus
This multi-day jeep tour takes you on a three-day excursion to Mount Parnassus in order to discover the treasures that lie in its vicinity. You'll experience the force of several roaring waterfalls and learn the secrets hiding within the mountain's caves.
The tour will take you into the depths of nature with wild camping and forest hiking that is sure to leave you relaxed and invigorated.
How much do jeep tours in Athens cost?
Jeep tours in Athens vary in price according to their itinerary. You can expect to pay between €120 and €140 for a half-day experience around Marathon Lake.
Full-day tours cost between €110 and €210 and there is a selection of locations to choose from, such as Evia Island or West Attica.
If you wish to take a multi-day tour to Mount Parnassus, you can expect to pay around €1,900 per group of up to two.
It's possible to arrange a private jeep tour of West Attica which will cost €590 for a group of up to eight participants.
What is included in a jeep tour in Athens?
Jeep tours in Athens often include snacks and drinks, such as water or coffee. Several trips also include lunch which is usually served in a local taverna.
Typically, your driver will also be your guide and will inform you of interesting facts as you travel to your destination.
Multi-day trips to Mount Parnassus include camping gear, all meals and admission fees.
Where do jeep tours in Athens start?
Most tour providers operate a hotel pickup and drop-off service throughout Athens. Some excursions offer airport pickup which is handy for those who want to make the most of their time in Greece.
If your tour doesn't provide a pickup service, you'll be requested to meet at a central location in the city in order to begin your jeep adventure.
How long do jeep tours in Athens last?
Usually, jeep tours in Athens last around seven to eight hours. However, if you don't have much time to spare, you can participate in a half-day tour which lasts between four and five hours.
Those who want to fully experience Athens's surrounding countryside can take a multi-day trip that lasts three days. This tour travels to mountains a few hours north of the city.
When is the best time for a jeep tour in Athens?
Athens can become scorching in the heat of the day. For this reason, it's a good idea to take part in a tour as early in the day as possible.
4x4 excursions travel beyond the city. Because of this, you should book your jeep tour in Athens for a few days into your trip. This will give you ample time to explore the ancient city first.
Are there any combo available with jeep tours in Athens?
Off-road 4x4 experience at Marathon Lake with lunch
This Athens jeep excursion follows a similar route to other Marathon Lake tours. However, you'll finish this private trip with a visit to a local taverna. Here, you'll taste traditional Greek dishes, which are said to be some of the best in the Mediterranean.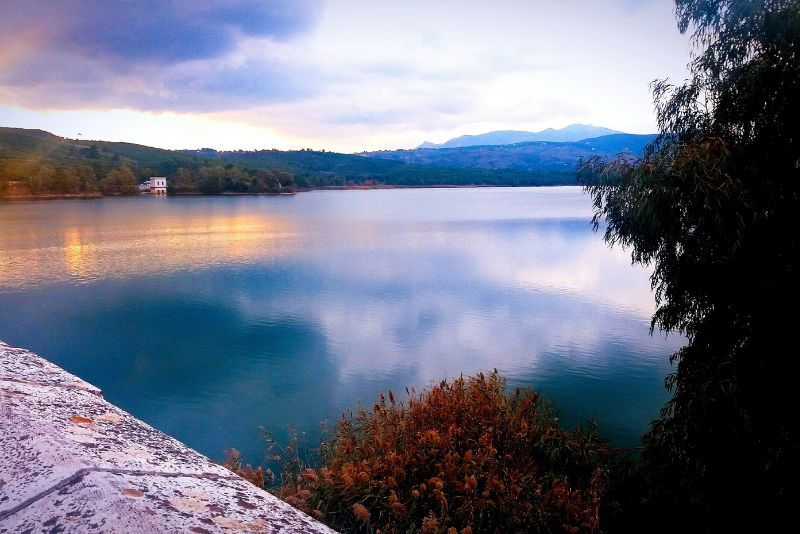 Is it safe to take a jeep tour in Athens?
Jeep excursions in Athens are safe for tourists. However, the terrain can be rough, making the route bumpy. For this reason, pregnant travelers and those with severe health conditions including back and heart issues, are advised against participating.
Are children allowed on a jeep tour in Athens?
While some 4x4 tours in Athens welcome travelers of all ages to participate, others require children to be over the age of 3 in order to join. Check the stipulations of your individual tour before booking.
What happens in case of bad weather?
Jeep tours in Athens require good weather in order to operate. If your trip can't take place because of poor conditions, you'll be offered a date change or a full refund.
Travel tips
Jeep tours in Athens are known for covering uneven ground. If you experience travel sickness, ensure you have the correct medication with you to combat this.
If your tour includes lunch, inform your tour provider of any dietary requirements your party may have in advance.
Most 4x4 excursions travel away from the city to lakes or rivers. Take your swimwear with you in case there's an opportunity to take a dip in the cool water.