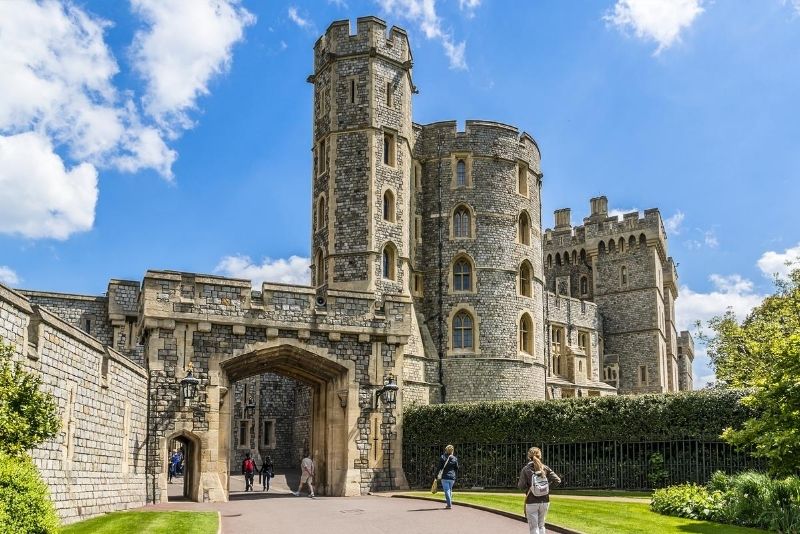 If you're thinking of taking a trip to the Queen's residence, you've come to the right place. In this guide, we'll give you the lowdown on everything you need to know about Windsor Castle tickets, including tickets price, how to get discounts, guided tours, some useful travel tips, and much more.
As the oldest and largest occupied castle in the world, Windsor Castle is quite the sight to behold. So it won't come as a surprise to learn that it's one of the UK's most-visited tourist attractions, with Windsor Castle tickets in high demand.
But if you just want to skip on ahead to the best Windsor Castle deals, book your tickets now!
How much do Windsor Castle tickets cost?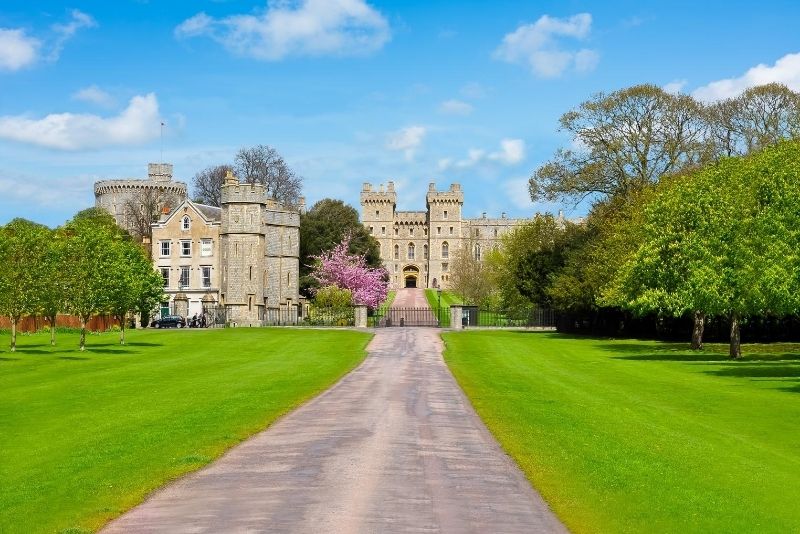 Here is a selection of the Windsor Castle tickets available:
Adult – £23.50 per ticket (US$ 30)
Adult (during the closure of State Apartments) – £12.90 per ticket (US$ 16)
Disabled access – £13.50 per ticket (US$ 17)
Disabled access (during the closure of State Apartments) – £7.40 per ticket (US$ 9)
Family: 2 adults & 3 under 17s – £60.50 per ticket (US$ 76)
Senior/Student – £21.20 per ticket (US$ 26)
Senior/Student (during the closure of State Apartments) – £11.70 per ticket (US$ 15)
Under 17 – £13.50 per ticket (US$ 17)
Under 17 (during the closure of State Apartments) – £7.40 per ticket (US$ 9)
State Apartments are closed between November 1st and February 28th (29th on a leap year). During these months, Windsor Castle ticket prices are considerably lower as you don't get full access to everything at the castle.
Visitors who ask for their ticket to be treated as a donation can take advantage of re-admission for one year, with the income contributing to the registered charity, the Royal Collection Trust.
How can you book cheap Windsor Castle tickets online?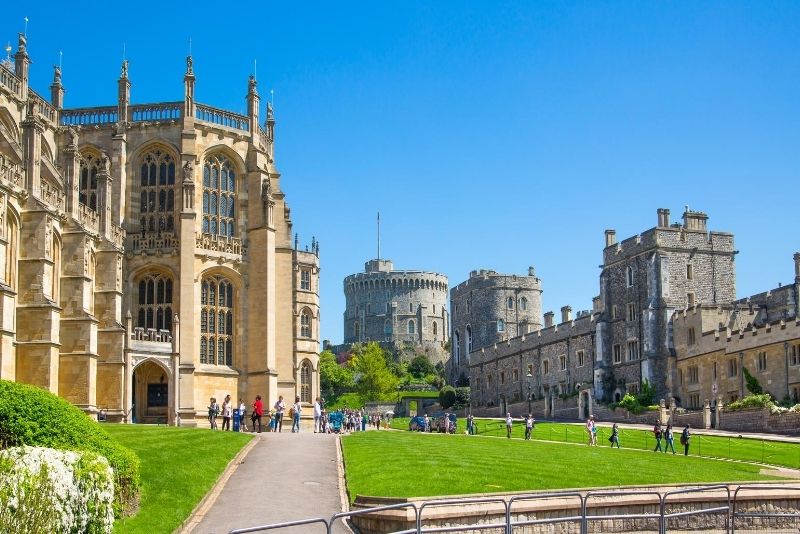 The official website is the primary way to book Windsor Castle tickets online. Here you can purchase tickets for adults, children, seniors, and disabled people. Simply pick a date and time for your Windsor Castle visit, and pay online.
*As a result of Covid-19, tickets will be timed to keep the number of people in the castle down at any one time and must be booked in advance. 
You can also use an online tour operator, such as Viator, GetYourGuide, and Headout if you would like to find the best Windsor Castle deals. Ensure you get a great deal by using our search engine to source the cheapest tickets available for your desired date.
Are Windsor Castle tickets included with any attractions passes?
It's worth looking into a pass that provides access to several landmarks in and around London if you're planning on visiting more than one attraction. The London Pass, for example, offers a range of attractions that include Windsor Castle, the Tower of London, Westminster Abbey and St. Paul's Cathedral.
The London Pass is a great choice for tourists who are only in the city for a few days and want to see as much as possible without paying for individual entry to each attraction.
Are there any guided tours?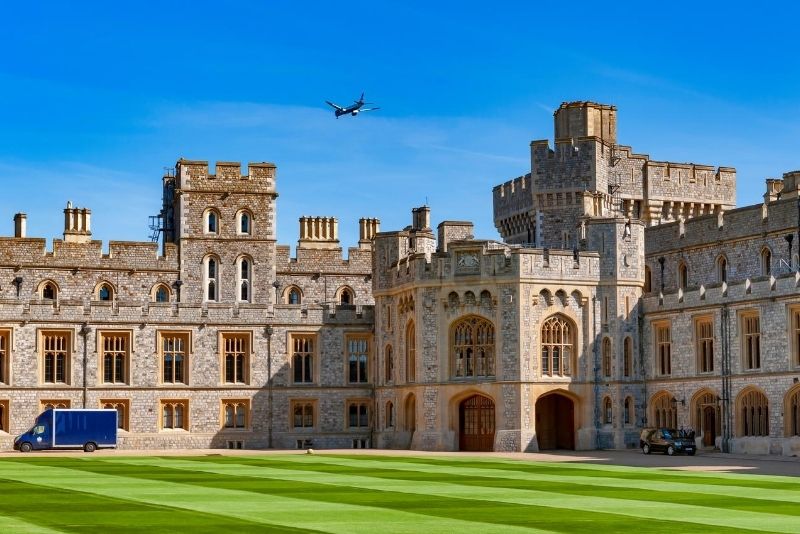 Going on a guided tour means you can truly immerse yourself in every aspect of Windsor Castle. Using a pre-booked guided tour also means that your tickets are taken care of in advance, and you can rely on the tour operator to look after everything.
You will also learn details about Windsor Castle's history from an expert guide who will give you the lowdown on the castle, including facts that aren't easily accessible elsewhere. Ask the guide questions about the castle, too.
Are there any combo tours including other attractions?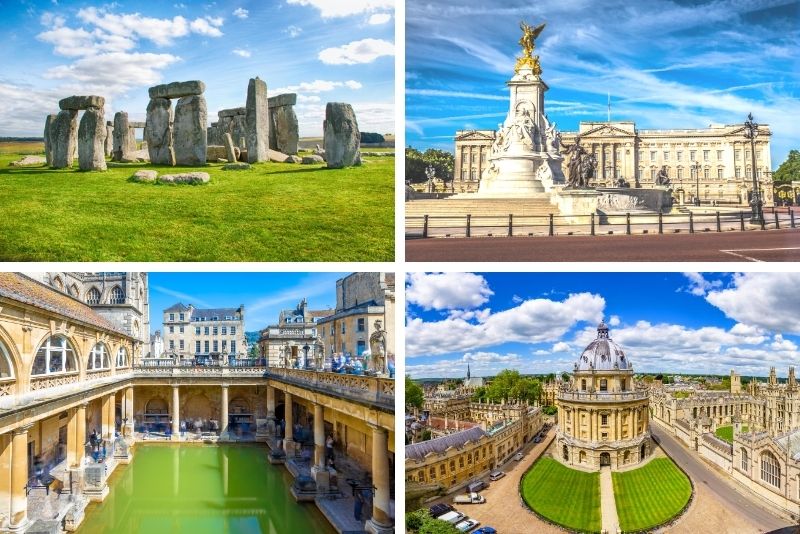 Even if you don't wish to buy an attractions pass, there are combination tours where you can mix a trip to Windsor Castle with other historical landmarks. Combining one, two or even three tours together often saves you money on entry prices and lets you discover more sites.
Popular Windsor Castle combination tours include trips to Stonehenge, Oxford, Bath, Buckingham Palace, and many more historical places in and around London.
What will I see at Windsor Castle?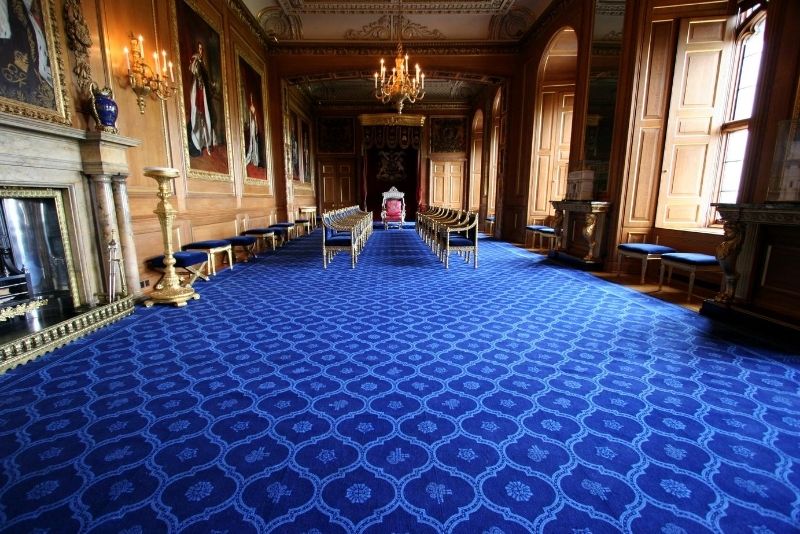 Windsor Castle is one of the UK's top tourist attractions and receives more than one million visits each year. It's a royal residence and home to the Queen of England when she's not living at Buckingham Palace.
Here are some of the best things to do and see at Windsor Castle:
State apartments
One of the primary attractions at Windsor Castle, the State Apartments are used by the Queen to host official visits. Explore the Grand Reception Room, which features sparkling chandeliers. Other highlights include the lavish rooms built for Charles II.
The Precincts
The Precincts is a 30-minute tour of the Castle Precincts, which lets you learn about its past as a fortress and palace. You will find out about its history, from the time when William the Conqueror first purchased it in 1070 to its role today as the Queen's official residence.
St George's Chapel
Discover gothic architecture at St George's Chapel, which is also known as the wedding venue for the Duke and Duchess of Sussex, two people you might know as Harry and Meghan. The chapel also features tombs of the 10 monarchs, including Charles I and Henry VIII.
Changing the Guard
Buckingham Palace isn't the only place to see the changing of the guard. At Windsor Castle, you can catch guards marking the changeover of their duties. It doesn't take place every day, so check in advance for dates and times.
Queen Mary's Dolls' House
Queen Mary's Doll's House was built in the 1920s and today features a collection of detailed dolls, along with a library of more than 700 miniature books.
The Moat Room
Head to the Moat Room and learn how Windsor Castle was constructed with three bronze models revealing how the castle has transformed over time. Unpick 950 years worth of history, which is all detailed in the moat room.
How to get to Windsor Castle from London?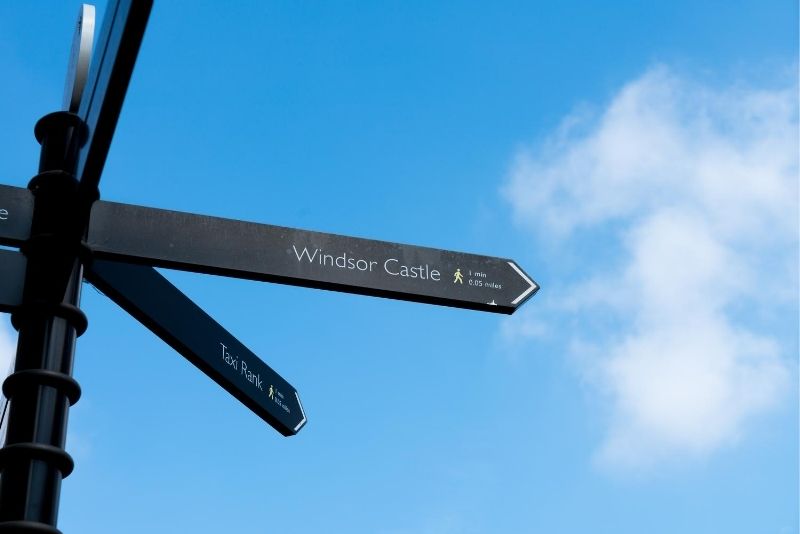 There are two primary ways to get to Windsor from London: by train and by car or coach.
By train:
You can get a train from Waterloo or Paddington, both of which have services to Windsor and Eton Central Train Station. The castle is just a 10-minute walk from the station.
By car or coach:
Windsor is about 25 miles from London, which makes it a relatively short journey. Expect journey times to take around 45 minutes. If you're taking a tour to the castle from London, travel will likely be included in the form of a coach, which will usually pick you up from your hotel or a central meeting point.
What are Windsor Castle's opening hours?
There are two seasons at Windsor Castle, both with different closing times.
March 1st – October 31st: 10 am opening time and 5.15 pm closing time. Last admission is at 4 pm.
November 1st – February 29th: 10 am opening time and 4.15 closing time. Last admission is at 3 pm.
Travel tips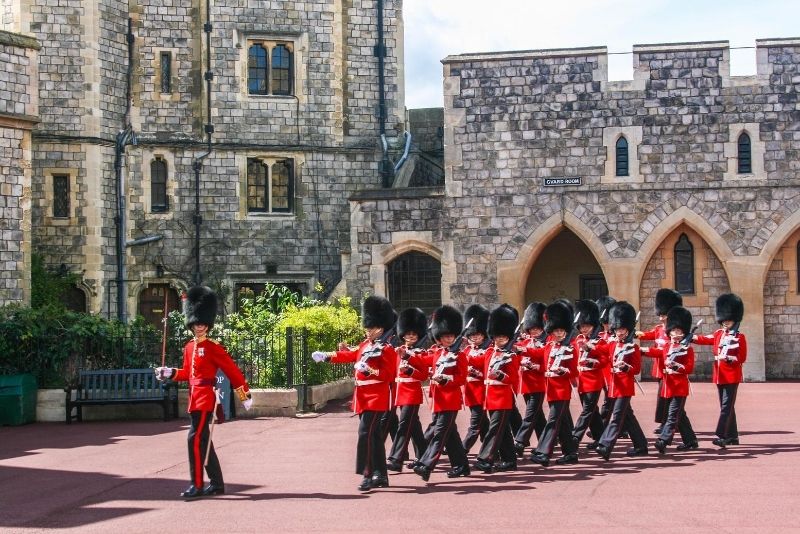 St George's Chapel is closed on Sundays
Photography, videos or recordings aren't allowed in the State Apartments or St. George's Chapel
Wear comfortable shoes as you will be doing lots of walking
Audio tours are available
Airport-style security checks are required before entry
The Royal Standard flag will fly when the Queen staying at the castle
Closing time and last-entry time are both different, with last entry an hour before closing