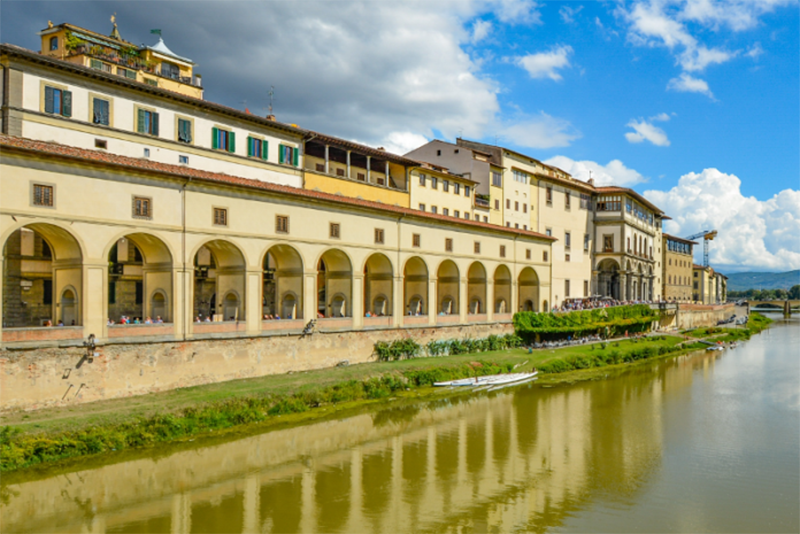 Are you looking for the best Uffizi Gallery guided tours? This article will present you all the different tours available to visit the Uffizi Gallery, including private tours, combined tours, tours for kids and families, night tours and more. We will help you to choose the most appropriate tour according to your needs!
If you already want to book your Uffizi Gallery guided tour right now and don't want to read ahead, click here to book your Uffizi Gallery tour.
For the ones who are just looking for tickets, click here to book your Uffizi Gallery ticket.
Uffizi Gallery tours – Is it worth it taking a tour?
Taking a guided tour is worth it, for a number of reasons:
You have got a guide! – You can ask all the questions you want to the guide: he/she will systematically answer you. Guides know everything about the gallery and perfectly describe all the exposed masterpieces.
Save time and efforts – You will just to meet your guide at the meeting point to start your tour. You will not need to worry about entrance tickets, different lines, where to pay attention and how to visit the wide gallery.
Appreciate your entire visit – You might overlook or miss some important places when visiting the gallery on your own. It will not happen with a professional guide: you will see all the things the gallery has to offer.
Uffizi Gallery tours – Which one is right for you?
Here is a look at the different options of tours you can choose:
Private tours
Group tours
Kids & family tours
Combined tours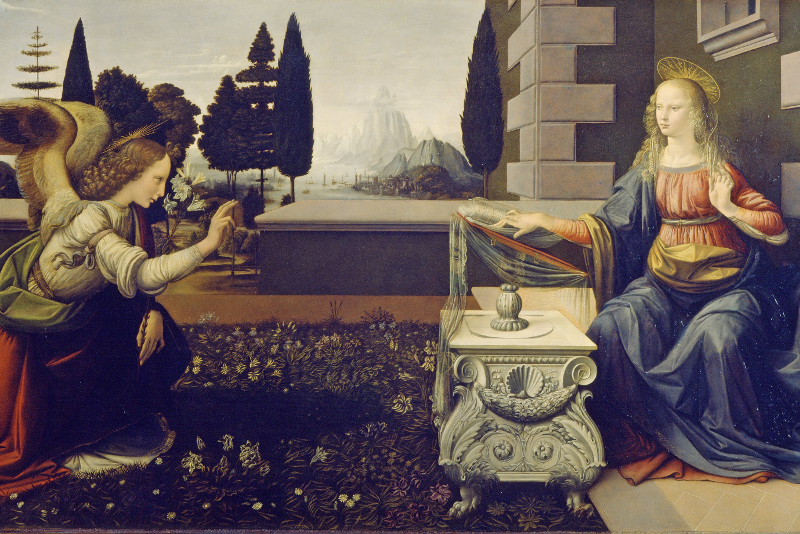 Uffizi Gallery private tours
If you want to learn a lot about paintings, sculptures and visit the gallery at your own pace, the private tour is highly recommended. You will skip the line and enjoy your visit with a private tour guide. Most of the private tours are available in English and Italian, but some of them also include various languages (French, German, Spanish, Chinese…) to enable you to clearly understand all the secrets of the gallery. Furthermore, some offers include headsets so that you can perfectly hear and understand what the tour guide is saying. Some offers will also allow you to visit the Santa Croce Basilica and the Accademia Gallery besides the Uffizi Gallery. Don't hesitate any longer: book an Uffizi Gallery private tour now and enjoy your trip in Florence!
Uffizi Gallery group tours
Group tours are ideal because they are cheap and allow you to meet other people (on average, there are between 4 and 19 people per group) you will share complicit moments with. Another advantage is that early morning, afternoon, and night tours are available. Obviously, you will skip the line and visit the Uffizi Gallery, but some group tours also include the visit of the Accademia Gallery, located at 15 minutes walk. How could you resist to such an offer?
Uffizi Gallery kids and family tours
It is true that entertaining children during a gallery visit can be challenging. Thankfully, some Uffizi Gallery tours were made especially for them and their families. A kids and family tour has tons of advantages:
It is a private tour: the entire Uffizi Gallery will be yours!
A child-friendly guide will entertain your kids throughout the visit of the Uffizi Gallery with various games and activities made especially for them (quizzes, scorecards…).
You will avoid the crowds.
Uffizi Gallery combined tours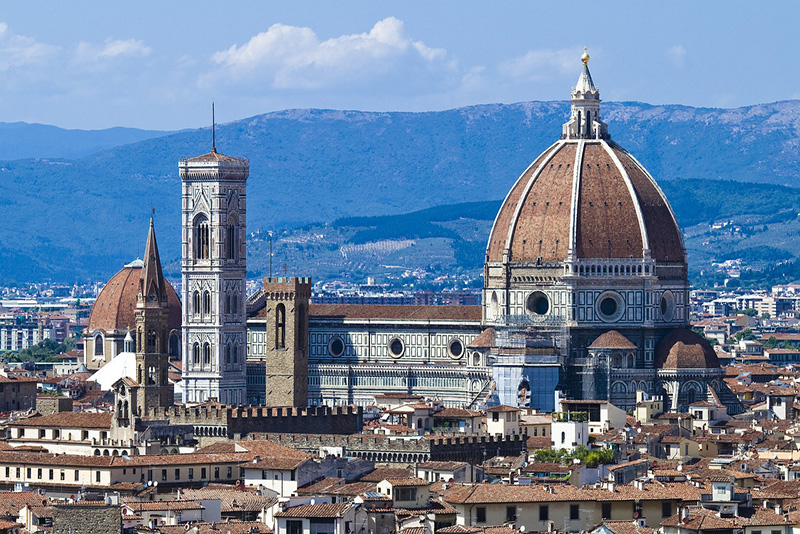 Uffizi Gallery combined tours are great if you wish to visit several attractions during the same day. Here are the most common tours available:
Uffizi Gallery + Accademia Gallery: a very cheap and simple tour that will allow you to visit two of the most beautiful art galleries of the world.
Accademia Gallery + Uffizi Gallery + Duomo: in addition to the most well-known art galleries of Florence, you will also enjoy the beauty of one of Italy's largest church.
Uffizi Gallery + Pitti Palazzo + Boboli Gardens: in that tour, in addition to the Uffizi Gallery, you will also visit a vast Renaissance palace along with a beautiful park in which a tremendous collection of sculptures from XVIth to XVIIIth centuries is exposed.
Florence city tour: this tour will allow you to see both Accademia and Uffizi galleries, as well as many other places in Florence like the Palazzo Vecchio, Medici Chapels or the Santa Croce Basilica. An unmissable offer!
If you spend only a few days in Florence, we highly recommend you to book a combo tour. First of all, this will allow you to visit a lot of monuments on the same day and, at the end of your trip, you will know the city like the back of your hand! Furthermore, you will have more time to visit the monuments, and everything will be planned to make you move from one location to another. Get ready to discover all the secrets of Florence!
Are there any Uffizi Gallery tours included in the Firenzecard?
Yes, there are. Indeed, the Firenzecard includes some guided tours that will allow you to skip the queue at the gallery and learn all the secrets of the Renaissance artworks from painters like Da Vinci, Botticelli and Giotto. This card will only provide you advantages, so don't hesitate anymore and pick one up!
Is it possible to visit the Uffizi Gallery for free?
Yes, it is: admissions are free on the first Sunday of every month. Furthermore, reduced prices are often available for children and young teenagers. However, no free Uffizi Gallery tour is currently existing.
What will I see?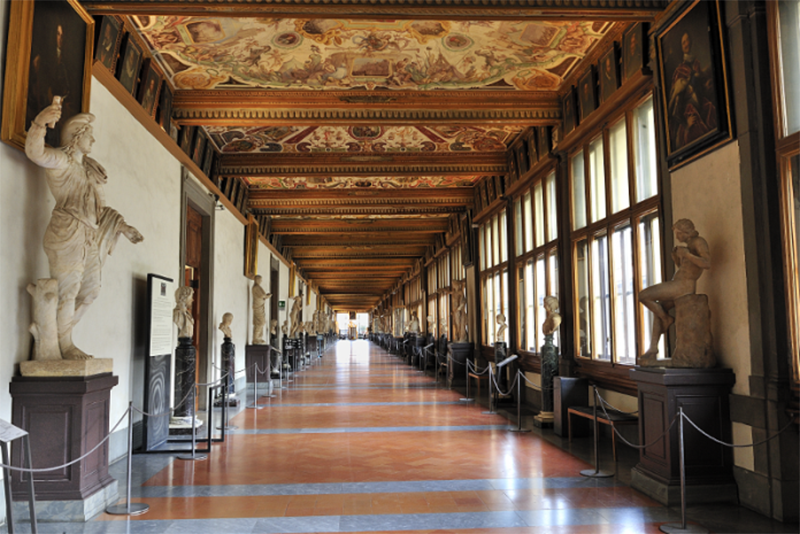 The Uffizi Gallery is one of the most prestigious museums in the world, as well as one of the oldest in Italy. It was designed by the Italian architect Giorgio Vasari in the 16th century to accommodate the offices of the Florentine magistrates, which were named 'uffici' ("offices" in Italian).
Located in Florence, Italy, it features today 90 museum rooms, with some of the world's most famous paintings and sculptures. Paintings from Giotto, Leonardo da Vinci, Michelangelo, Caravaggio, Botticelli, as well as several Flemish and Dutch masterpieces are chronologically arranged to make sure you spend an incredible journey through art history.
Here are some of the most famous masterpieces it is possible to see at the Uffizi Gallery:
Botticelli's "Birth of Venus".
Leonardo Da Vinci's "Annunciation".
Giotto's "Madonna Enthroned".
Caravaggio's "Medusa".
Michelangelo's "Doni Tondo".
Hugo van der Goes' "Portinari Altarpiece".
Lucas Cranach the Elder's "Female Portrait".
Each year, millions of tourists visit the Uffizi Gallery to see some of the most famous masterpieces that illustrated humanity's artistic innovation over the centuries.
A guided tour could really change the experience of visiting the Uffizi Gallery and make you enjoy your stay in Florence!
Which are the Uffizi Gallery opening hours?
The Uffizi Gallery is open from Tuesday to Sunday, from 8:15 am to 6:50 pm.
There is an entrance to the Uffizi Gallery every 15 minutes. The last entrance/admission is at 4:45 pm.
The Uffizi Gallery is closed every Mondays, January 1st, May 1st and Christmas day.
Travel tips
Wi-Fi is free and available everywhere in the Uffizi gallery.
Travel lightly: carrying a small bag with only the most indispensable items is not only better for your back, but also compulsory.
Wear comfortable shoes: you will spend many hours in the gallery walking from one room to another. Always think about your comfort!
Don't hesitate to comment below if you have any questions regarding the Uffizi Gallery tours.
Enjoy your visit in the Uffizi Gallery