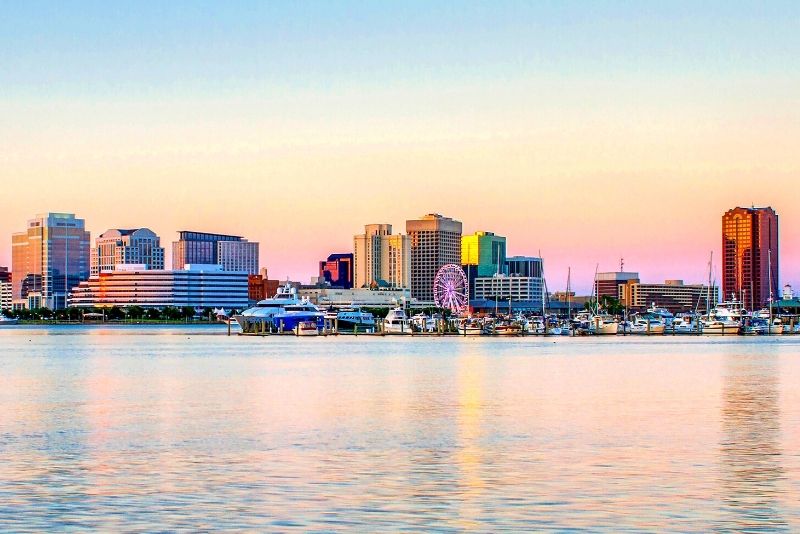 Strategically situated at the mouth of Chesapeake Bay, the port city of Norfolk makes a great base for exploring coastal Virginia.
You'll be thrilled by the incredible range of fun things to do in Norfolk. Outdoor junkies can go boating or surfing in the Atlantic Ocean, while culture vultures will love browsing the museums and art centers.
Whether you're into fine dining, naval history, or baseball, Norfolk has all the ingredients for a truly memorable vacation.
1 – Get back to nature at Norfolk Botanical Garden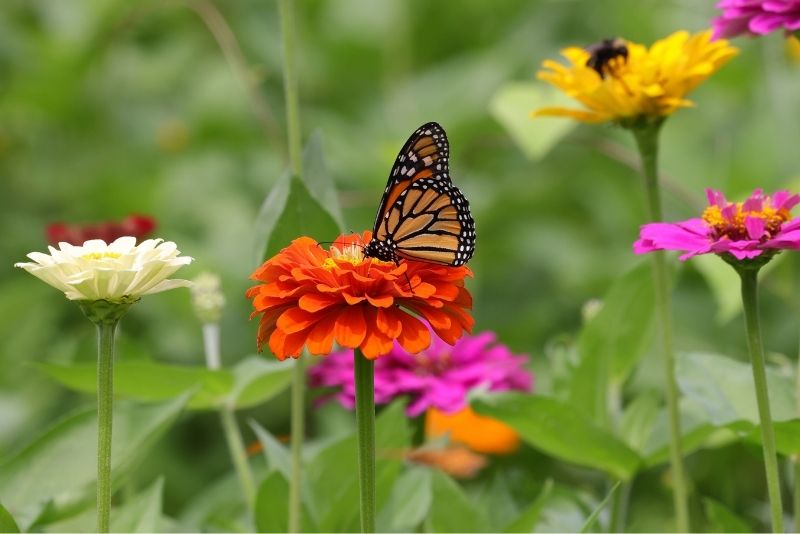 Surround yourself with beauty as you explore 175 acres of blooming brilliance at Norfolk Botanical Garden. With over 50 themed gardens to admire you'll wonder just where the time went!
Listen as endemic birds warble in the trees and see if you can identify the butterflies as they dart among the flowers. Kids will adore the Children's Adventure Garden where they can go on a plant safari and enjoy scavenger hunts.
2 – Sail and dine on the Spirit of Norfolk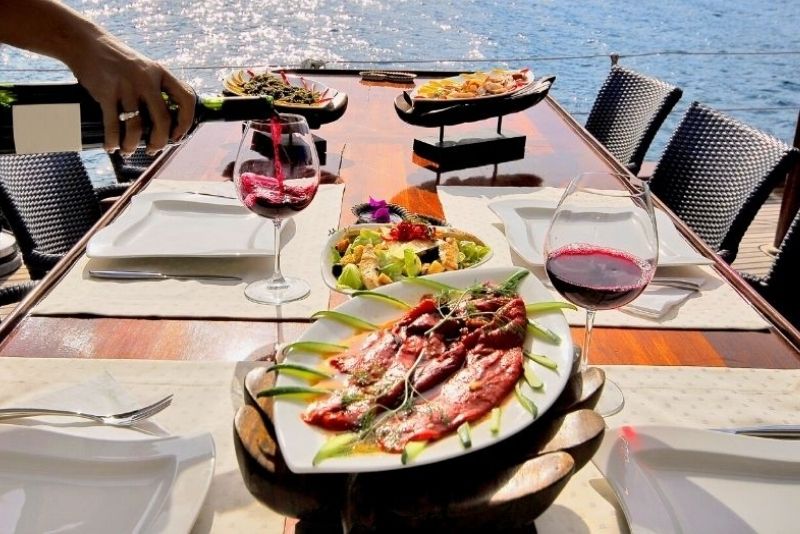 Is there anything more relaxing than cruising along a river, watching the world go by? A jaunt on the Spirit of Norfolk is just the ticket if you want a leisurely float and top-notch grub.
The buffet is served on the elegant dining deck, with honey chicken and roasted flounder on the menu. Head to the upper deck for cocktails and city skyline views, or grove into the night on a dance cruise.
3 – Visit the Chrysler Museum of Art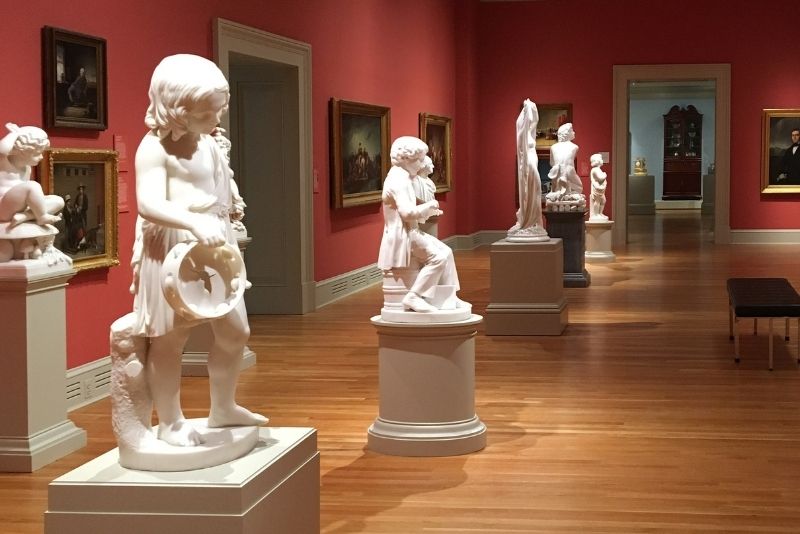 There are over 30,000 exhibits at the Chrysler Museum of Art, but we don't suggest you try to see them all! Some pieces date back 5000 years, with ancient Egyptian ceramics and Mayan sculptures stealing the show.
More modern offerings include glass-blown pumpkins and paintings by Henri Matisse. Pop into the Perry Glass Studio while you're there and watch the experts at work. You can have a go yourself at the workshops.
4 – Go wild at Virginia Zoo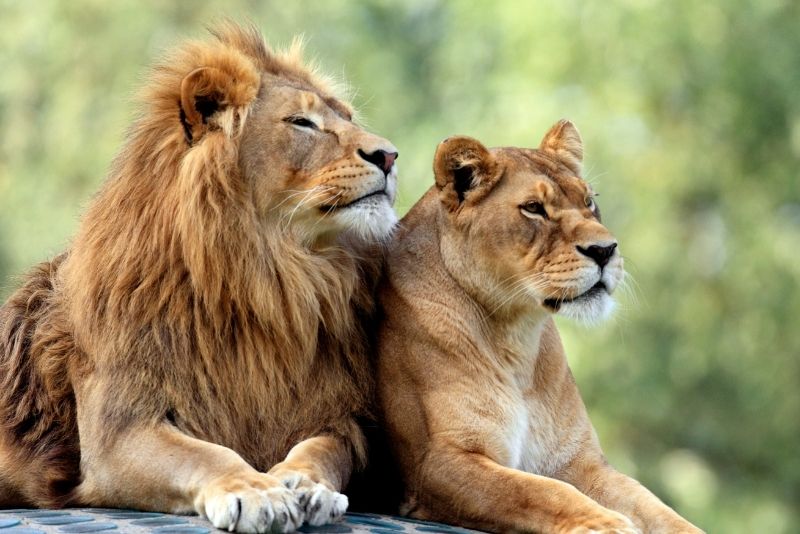 Meet the residents at Virginia Zoo as you wander around the different enclosures. There are species from all corners of the globe waiting to greet you, including Bornean orangutans, American bison, and Malaysian sun bears.
Feel your spine tingle as the African lions roar and watch in awe as the meerkats stand alert on top of their desert mounds. Don't miss the cute red pandas and the sleepy sloths as they pose for photos.
5 – Ride the log flume at Busch Gardens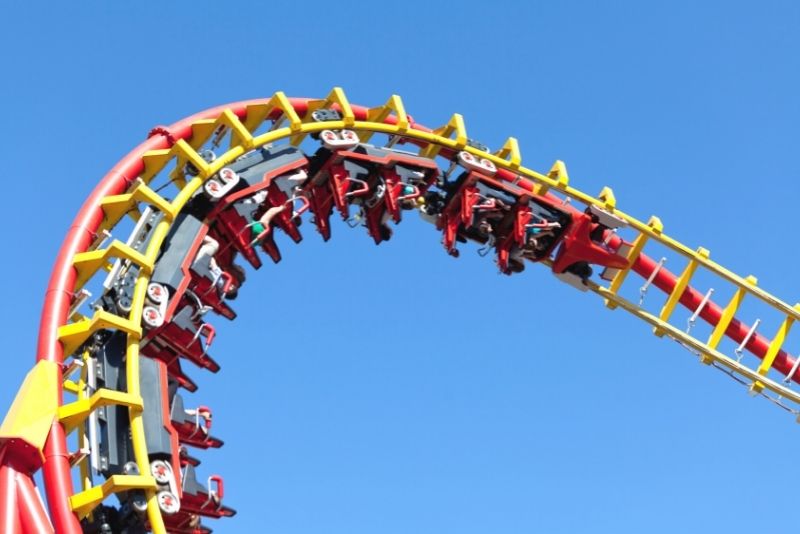 Want to get your heart pumping? Then make a date with the Busch Gardens theme park in nearby Williamsburg and hit those rides. Feel the adrenaline rush as you hurtle along in Apollo's Chariot and plunge down watery flumes.
Families will have a blast spinning around on the traditional teacups and there's a classic carousel too. For something more sedate, hop on the mini railway for a scenic train ride.
6 – Tour the city by bike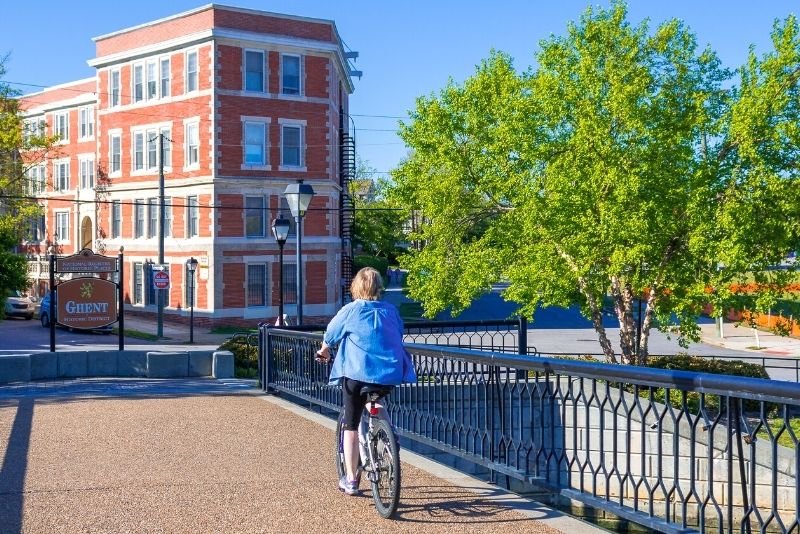 See Norfolk in a new light as you pedal along the cycle paths that criss-cross the city. You'll be stopping at top landmarks as well as exploring well off the beaten tourist trail. Electric bikes will give you a bit of a boost on the hilly bits!
One of the most fun things to do in Norfolk for groups is to ride a multi-seat party bike through buzzing Downtown, checking out the best bars.
7 – Solve challenges at Escape2Win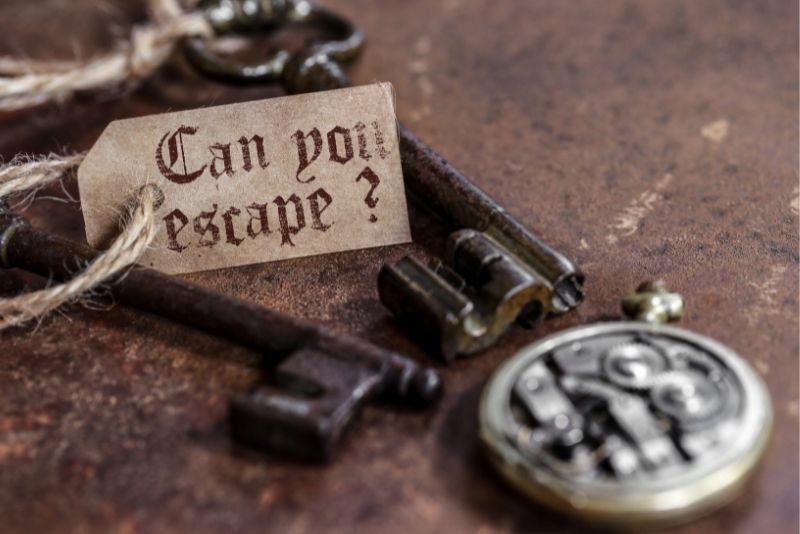 Get your brain into gear as you race against the clock to break out of a themed escape room. You'll need to complete challenges and decipher puzzles if you want to beat the code makers at Escape2Win.
Will you find yourself on an abandoned spacecraft or at the scene of a gruesome murder? Either way, your detective skills are what's needed to solve the mysteries before you. Watch out for vengeful ghosts!
8 – Watch baseball at Harbor Park Stadium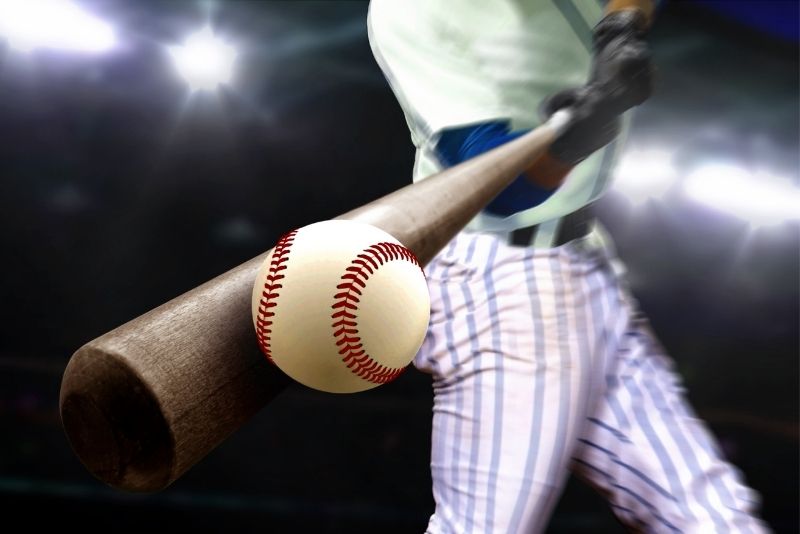 Catch a live game at one of the top Minor League Baseball stadiums in the country. Home to the Norfolk Tides Team, Harbor Park is renowned for its superb acoustics and outstanding views from the seats.
Feeling peckish? Then bag a table in the onsite restaurant and watch the action while you tuck into the buffet. Why not make your experience extra special with a message for your traveling companions on the scoreboard?
9 – Attend a festival in Town Point Park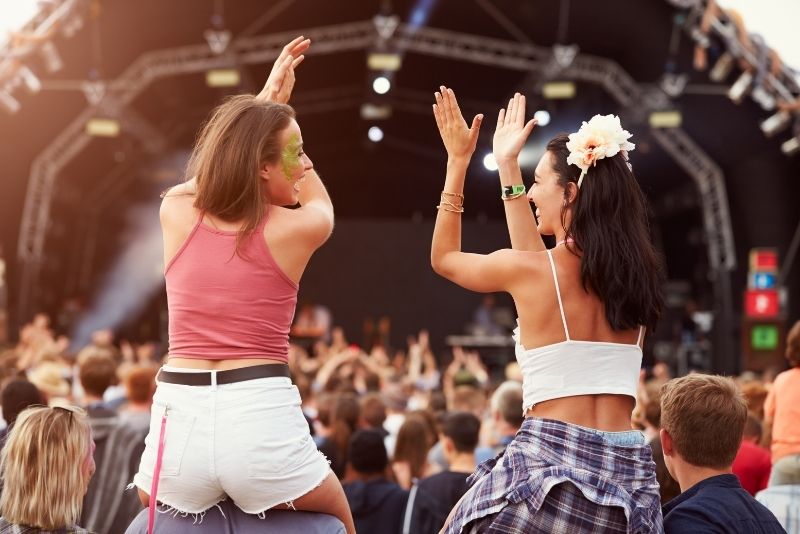 Town Point Park is your go-to destination for festivals, concerts, and cultural events. Even if there's nothing on during your visit, it's a fun place to chill out.
There's lots of public art here to enjoy, paying homage to the maritime and military heritage of Norfolk. Check out the mermaid sculpture hidden in the interactive fountains, admire the Armed Forces Memorial, and see a 19th-century cannon excavated from the river.
10 – Visit Virginia Aquarium and Marine Science Center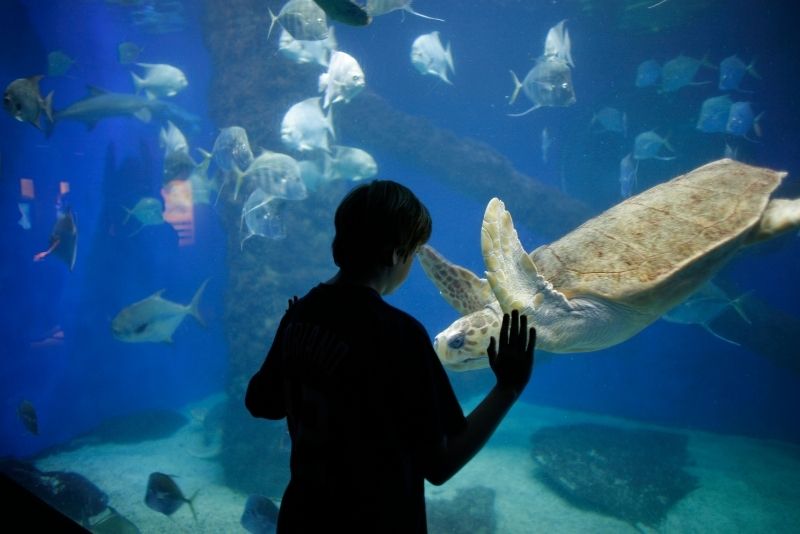 Encounter fearsome sharks and watch the hilarious antics of seals as you explore the Virginia Aquarium and Marine Science Center. Don't forget to say hello to the resident Komodo dragon!
Venture into the wild on a boat tour and see if you can spot whales and dolphins. Or visit the Adventure Park to tackle the high ropes obstacle course and zip line trail that will have you zooming through the trees.
11 – Cruise around a naval base on the Victory Rover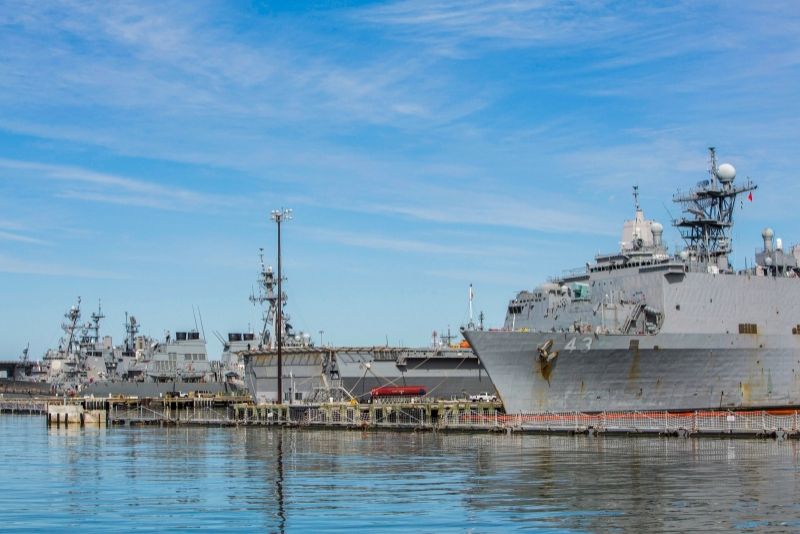 It's all aboard the Victory Rover for a tour of one of the world's busiest seaports, home to the Atlantic Fleet. Enjoy a narrated cruise as you explore the largest naval base in the US.
As you power along the Elizabeth River, keep your eyes peeled for naval vessels. See if you can spy submarines, aircraft carriers, and missile cruisers from your comfortable seats on the open-air deck.
12 – Watch the sunset at Ocean View and East Beach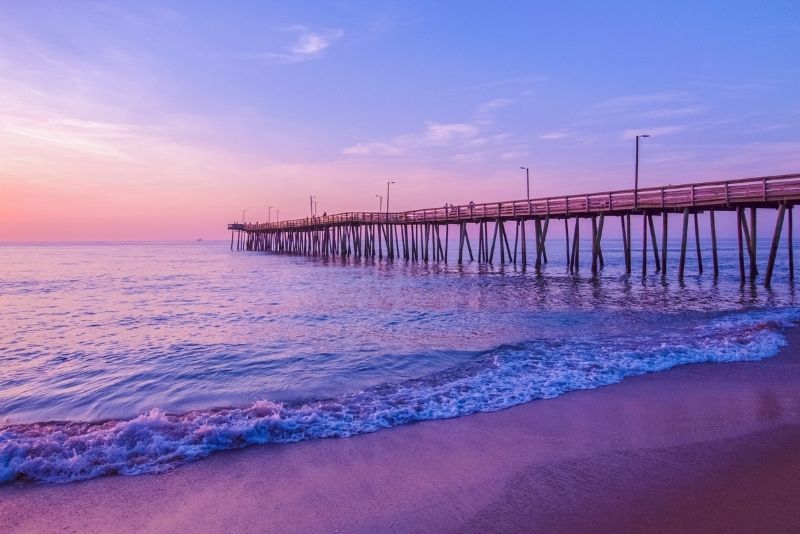 Looking for a chilled-out day on sublime sands? The laid-back coastal communities of Ocean View and East Beach are the answer.
Spend the day building sandcastles and devouring picnics in the undulating dunes. Or take to the water by kayak and explore the endless coastline. There are festivals and concerts held here during the summer, so check the schedule to see what's on during your visit.
13 – Zoom down slides at Ocean Breeze Waterpark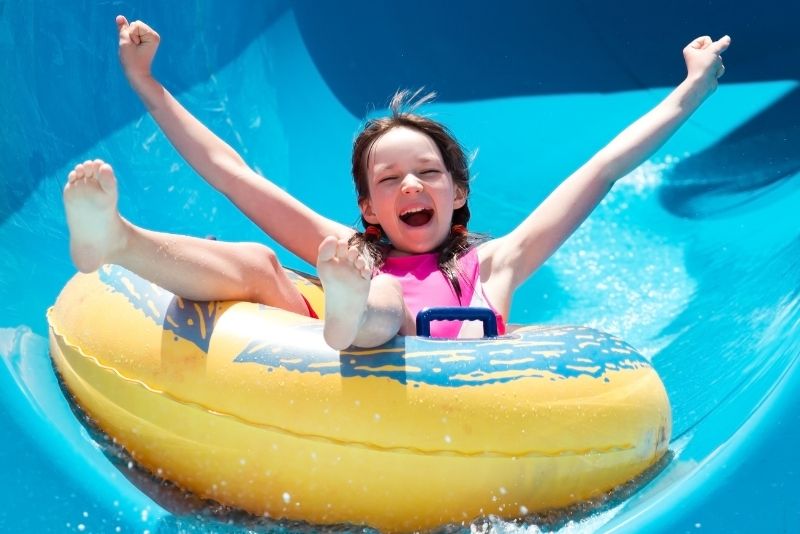 Hold on tight as you fly down the flumes at Ocean Breeze Waterpark. The rides here are epic, with adrenaline rushes guaranteed around every corner. Are you brave enough to take on the Vortex? It's one of the most thrilling things to do in Norfolk!
If you want to slow the pace down, jump in a rubber ring and float along the lazy river, drifting past secret coves and refreshing waterfalls.
14 – Get the party started on a pedal tour
Start your night out with a bang as you cycle through Downtown Norfolk on a pedal tour. Great for groups of friends and celebrations, this quirky excursion is a unique way to explore.
Opt for a specialist bar tour and stop at some of the best watering holes in town to keep hydration levels high. Or climb on board for a history outing and swing by the major landmarks in style.
15 – Become an expert mermaid spotter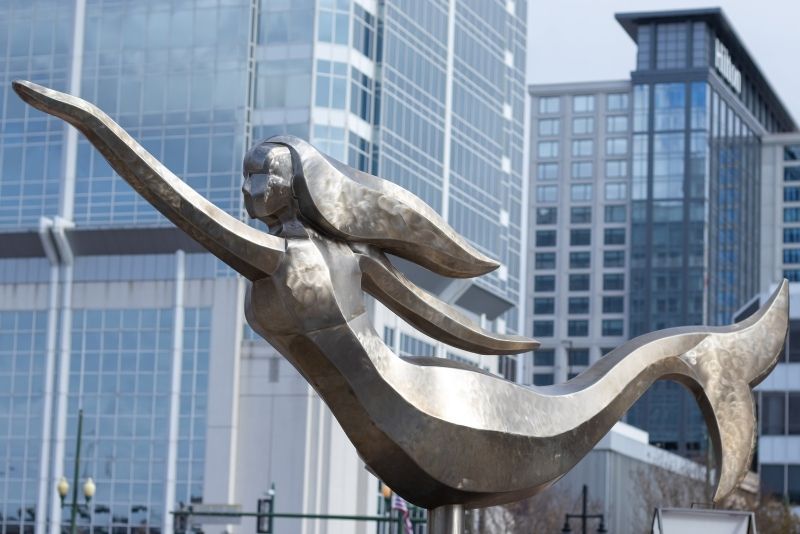 The Norfolk Mermaids have been in residence for over 20 years. These iconic painted sculptures can be found at various locations throughout the city – see how many you can tick off during your visit. Don't miss the baseball-themed mermaid at Harbor Park or the giant mermaid tail at Saltine!
Fancy taking home your very own mermaid? Then pop down to the Mermaid Factory where you can paint a mini plaster statue.
16 – Visit Nauticus and explore the USS Wisconsin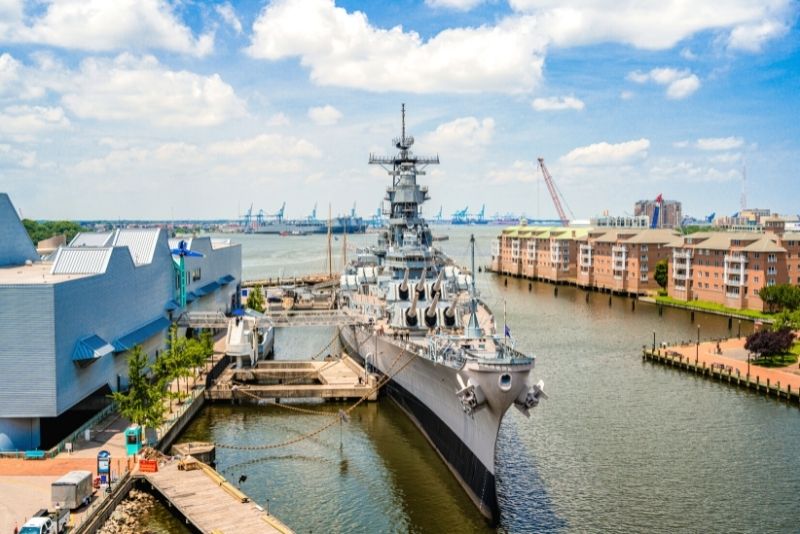 One of the top must-visit sights in Norfolk is Nauticus, a maritime discovery center down on the waterfront. Go on a naval voyage through time as you learn about the city's seafaring heritage.
Take a tour of the mighty USS Wisconsin – a real-life battleship used in World War II. You can chat to the naval officers on board who will share hair-raising stories of deadly combat on the high seas.
17 – Reel in a marlin on a fishing excursion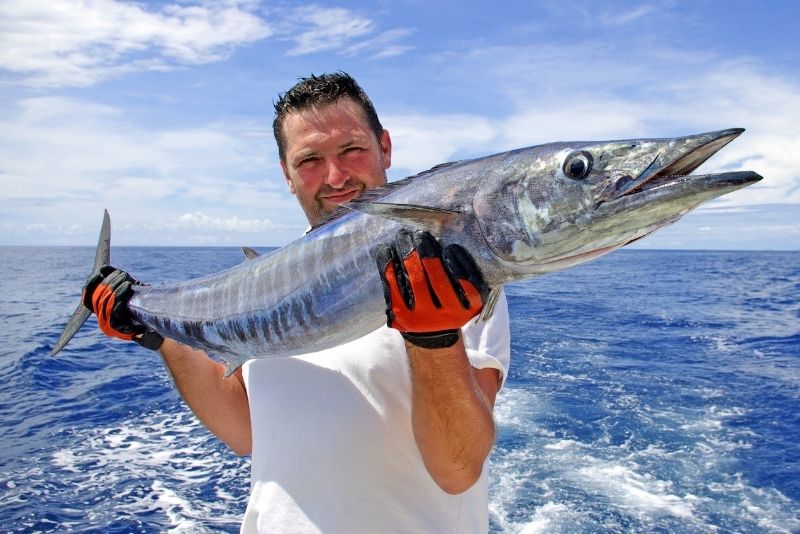 Pros and amateurs alike will love sailing out to sea on a fishing charter in search of some big game. The waters here are teeming with life so you're in with a great chance of landing a whopper.
Cast your line and compete with your friends to see who will reel in the first prize. Will it be a tasty tuna or a magnificent marlin? Bonus points for hooking a rockfish!
18 – Bounce around at DEFY trampoline park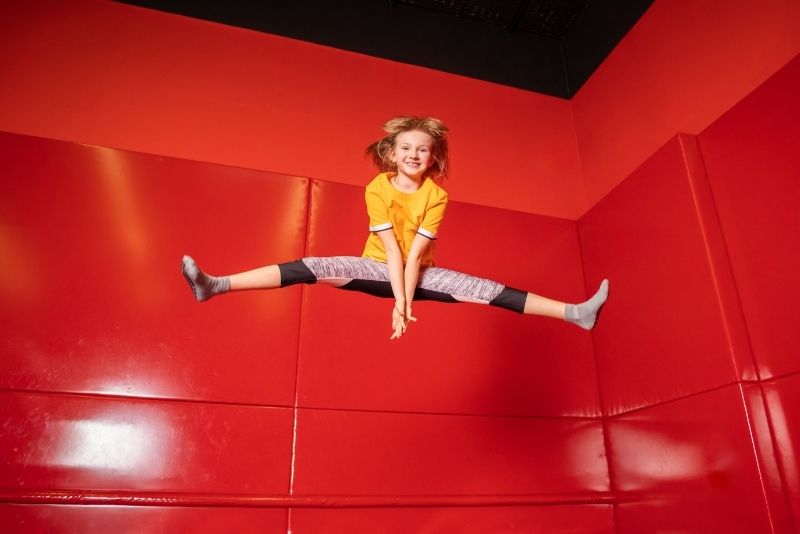 Leap up and down as you show off your moves at DEFY trampoline park in Chesapeake. You'll be practicing somersaults and star jumps until you run out of steam.
Follow in the footsteps of your basketball heroes as you slam dunk on the court, and wobble along the battle beam if you dare. There's extreme dodgeball and a ninja obstacle course to tackle, and for the truly courageous, the intimidating Warped Wall awaits.
19 – Relax at the Pagoda and Garden Foundation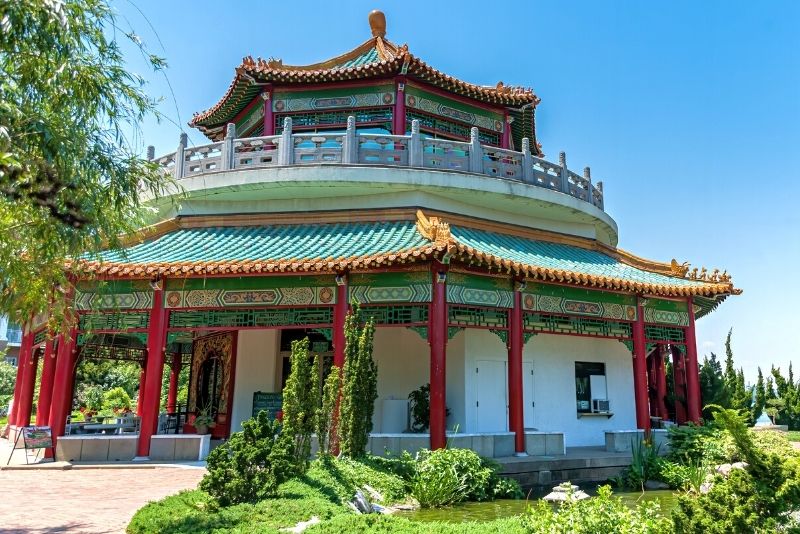 Down on the waterfront at Freemason Harbor, there's a surprising hidden pocket of peace, just moments away from the busy city. It's called the Pagoda and Oriental Garden Foundation, and it's a great place for a stroll.
Embrace a moment of Zen as you wander through the swaying bamboo grove and enjoy the harmony of nature. Then follow the walkways to the giant pagoda for those quintessential garden photos.
20 – 

Snap selfies in front of the Neon District Murals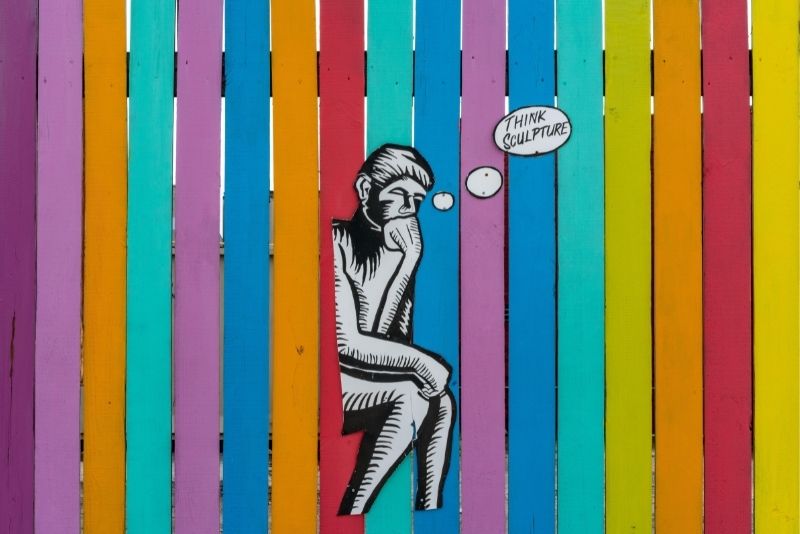 Looking for quirky things to do in Norfolk? The Neon District Murals are at the beating heart of the city's up-and-coming arts scene – take a self-guided tour to check them out.
The colorful installations show off the creative local talent on walls, sheds, and even sidewalks. Pose beside the giant pink roses on Boush Street and admire the life-size humpback whale keeping watch over Waterside Drive.
21 – Take on the rides at Atlantic Fun Park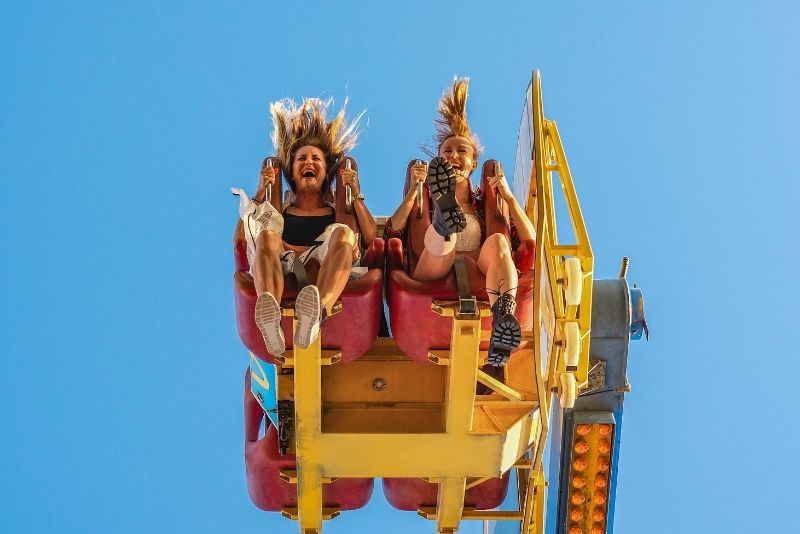 Feel the thrills as you get flung about on the mighty Gravitron and the Flipping Action Arm at Atlantic Fun Park. Brave souls should hang on tight while swinging in the Sea Dragon Ship before zooming at top speed around the go-karting track.
Younger adventurers will love riding the Flying Elephants and taking a spin on the giant Ferris wheel. Keep energy levels topped up with pizza and fries.
22 – Visit the Great Dismal Swamp National Wildlife Refuge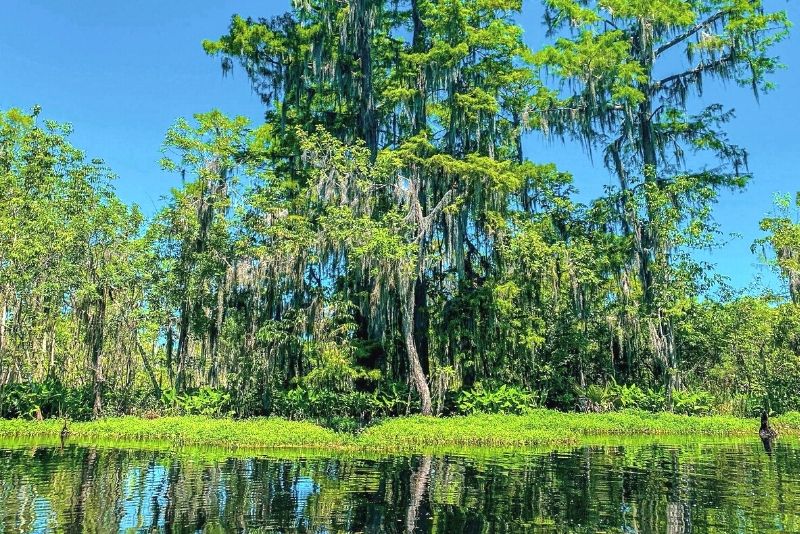 With a name like that, you could be forgiven for avoiding the Great Dismal Swamp National Wildlife Refuge. Yet it's actually a beautiful place full of unique habitats and endemic wildlife.
Head out on trails through the forested wetlands and see what you can find. Bobcats, black bears, and white-tail deer are frequent visitors. Come in summer for the clouds of butterflies or winter for huge flocks of swans.
23 – Meet the wild residents at Virginia Living Museum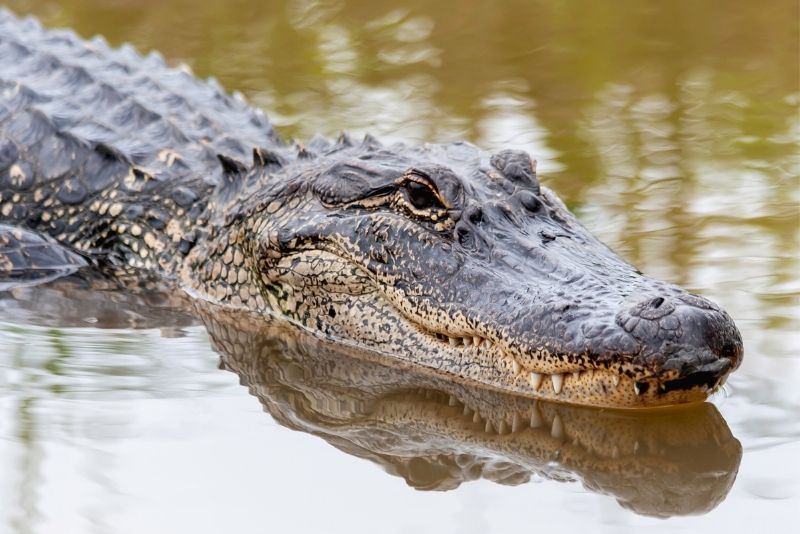 More zoo than museum, this wildlife sanctuary is home to over 250 species of orphaned and injured animals. Exploring the Virginia Living Museum gives you the chance to meet your wild heroes, whether they're American alligators, wily coyotes, or diving ducks.
Don't miss the Dinosaur Discovery Trail and pop into the planetarium for a show about the prehistoric night sky. Could stegosaurus really see the Milky Way?
24 – Go kayaking on the Lafayette River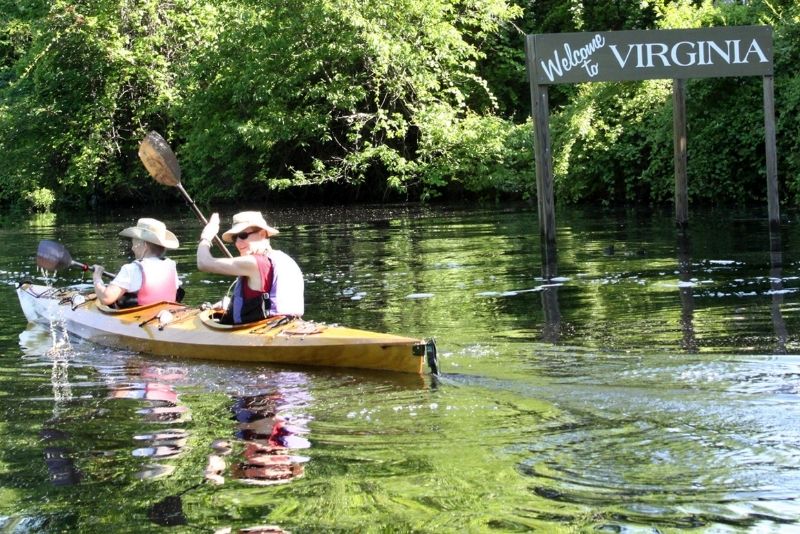 Jump in a kayak and paddle down the Lafayette River in search of adventure. You can rent a boat and head into the wilds on an independent mini-expedition or join a tour and discover all the secret spots.
Search for marine wildlife as you drift lazily along, often with bald eagles flying overhead. If you're lucky there might even be a pod of dolphins hunting for lunch – keep your camera ready!
25 – Enjoy a concert at Harrison Opera House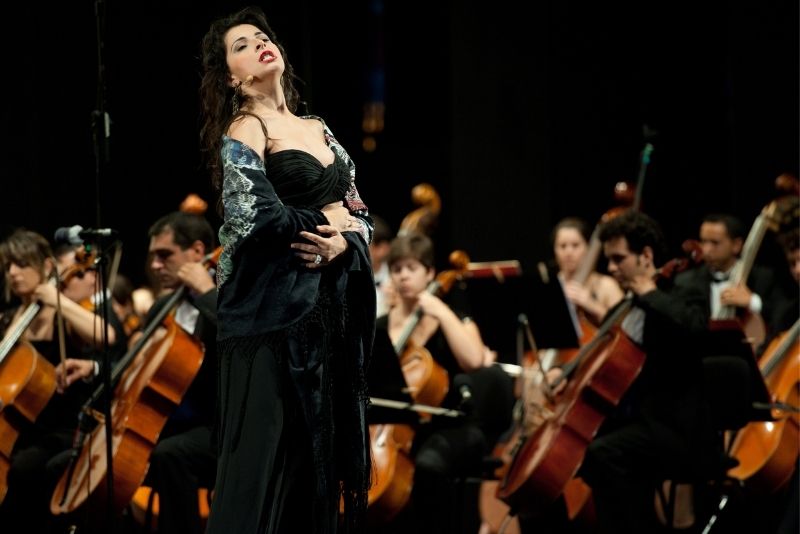 Be dazzled by the glittering interior of the Harrison Opera House as you sashay down the sweeping staircase beneath the twinkling chandeliers. If you're after a glamorous night out in Norfolk, this is it!
Begin your evening with Champagne in the elegant bar before taking your seats for the performance. As the curtain rise and the lights dim, let the magic take you away into a world of musings and music.
26 – Discover Mount Trashmore Park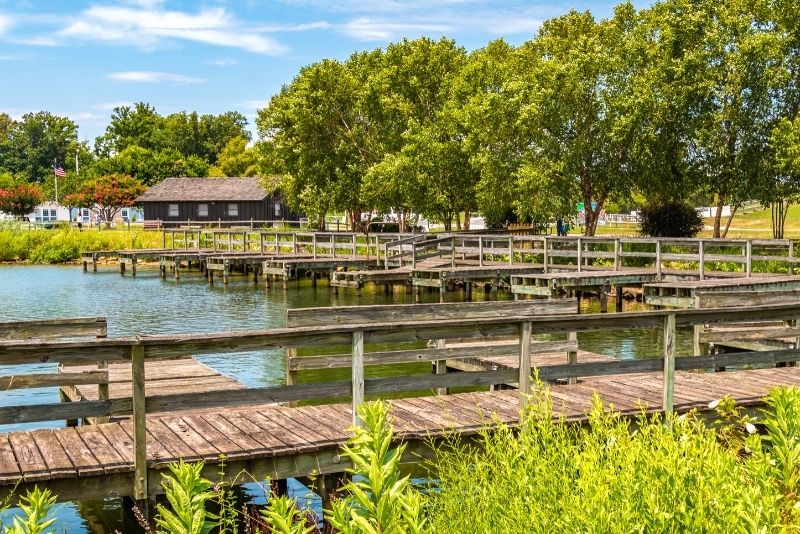 It's not often you visit a landfill site on your vacation, but bear with us, this one's a corker. The aptly named Mount Trashmore was once a literal wasteland, but today it's been turned into a pretty green park in the heart of the urban city.
There are man-made mountains and adventure playgrounds to enjoy, as well as lakes for a truly tranquil environment. Kayak on Lake Windsor or scale Mount Trashmore for epic views.
27 – Tour Hermitage Museum and Gardens
One of the most rewarding things to do in Norfolk is visiting the Hermitage Museum and Gardens. Step over the threshold of this charming 20th-century house and find yourself in a world of Asian paintings, Arts and Crafts paneling, and vibrant early Coptic tapestries.
Built as a summer retreat, this treasure trove sits in 12 acres of formal gardens, woodlands, and wetlands, beside the meandering Lafayette River.
28 – Go hiking in Lake Lawson and Lake Smith Natural Area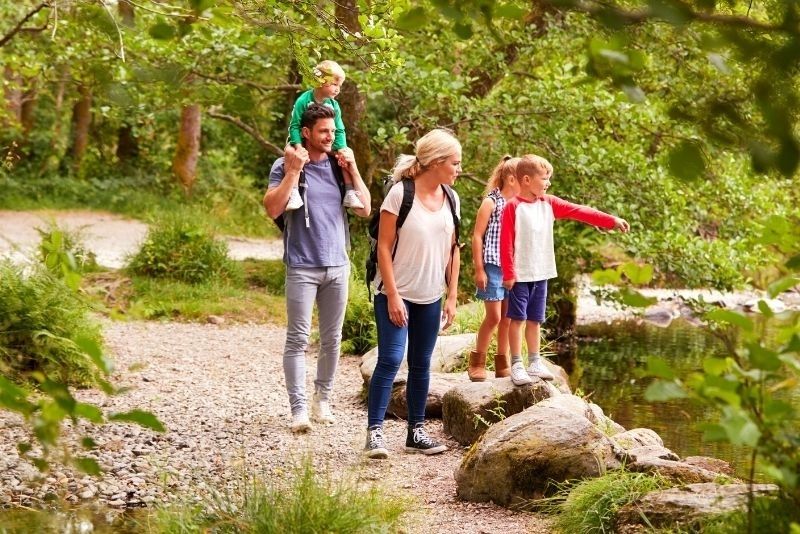 Pull on your hiking shoes and hit the trails that wind around Lake Lawson and Lake Smith Natural Area. Keep your eyes peeled for wildlife that calls this wilderness preserve home.
There are 42 acres to explore, with pretty lake shorelines that make ideal picnic spots. You can go fishing, boating, or kayaking to get closer to nature – the calm waters are perfect for beginners.
29 – Browse the Hampton Roads Naval Museum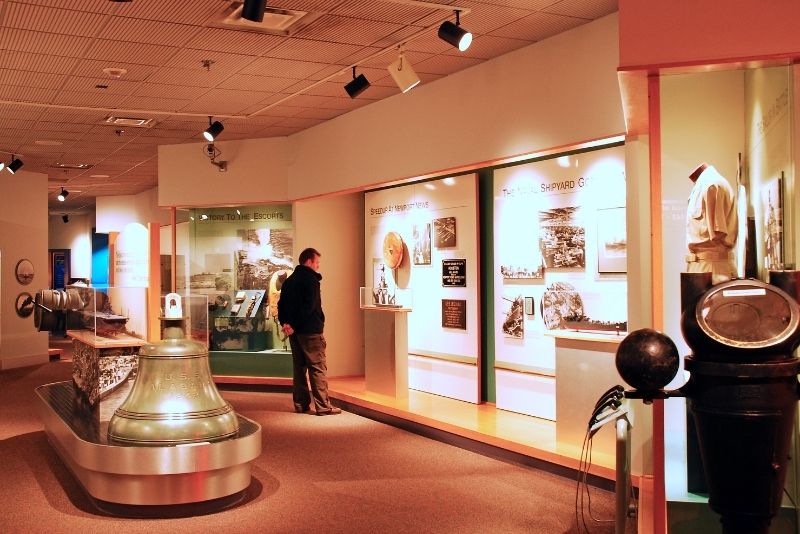 Immerse yourself in US maritime history at the Hampton Roads Naval Museum. Tucked away inside the Nauticus Center, this small museum has an impressive collection of original uniforms, aged weapons, and artifacts retrieved from under the sea.
You'll learn all about the navy's part in the Vietnam War, and see artwork dedicated to preserving the heritage of this seafaring region. Check out the model ships before you leave!
30 – Discover the Moses Myers House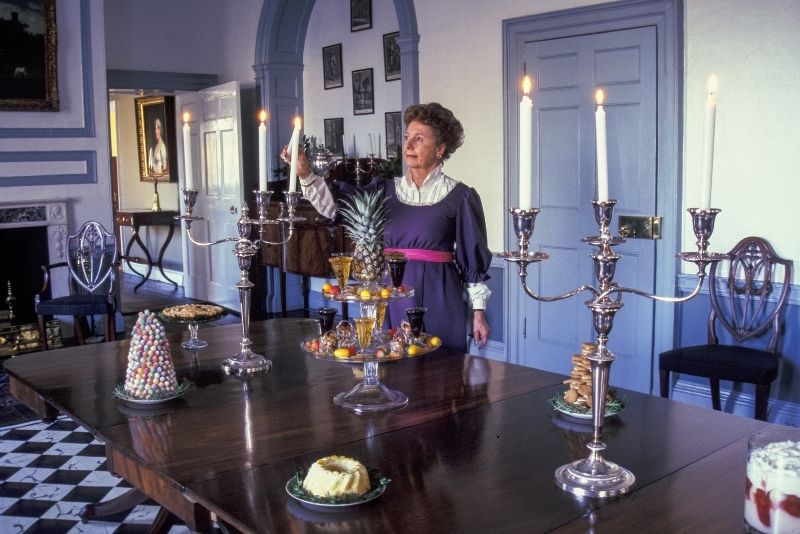 The Moses Myers House was built in the 18th century by one of the country's first millionaires. Myers was a prosperous Jewish merchant, and most of the furnishings in the house once belonged to the man himself.
You'll notice the distinctive French influences as you wander around the rooms. Check out the authentic kitchen and see if you can spot the original fireplaces. Guided tours are available at weekends.
31 – Watch a performance at the Attucks Theater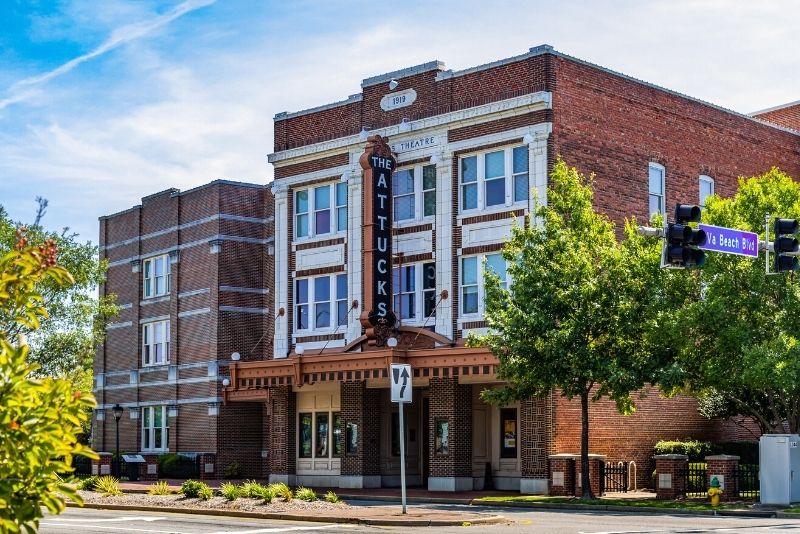 This treasured national landmark is the oldest surviving theater that was designed and funded by African American entrepreneurs. Constructed in 1919, the Attucks Theater was at the heart of racial pride in the Norfolk area.
Today you can take in musical performances, traditional plays, and dramatic readings in this thriving cultural hub. A bit of late-night jazz is on the cards too, with soulful melodies spilling out into the sultry streets.
32 – Delve deep into military history at the MacArthur Memorial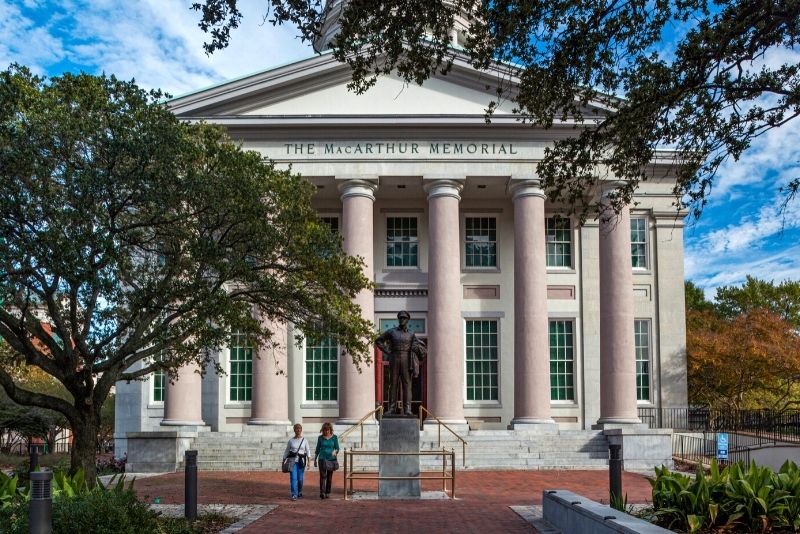 Discover the haunting legacy of the First World War as you wander around the MacArthur Memorial. This thought-provoking museum charts the life of General Douglas MacArthur and pays homage to the millions of people who served with him during the war.
It's free to enter, and there are plenty of exhibits and archives to keep you enthralled for hours. Take a guided tour for a more in-depth visit.
33 – Dive into the soft foam pool at Surge Adventure Park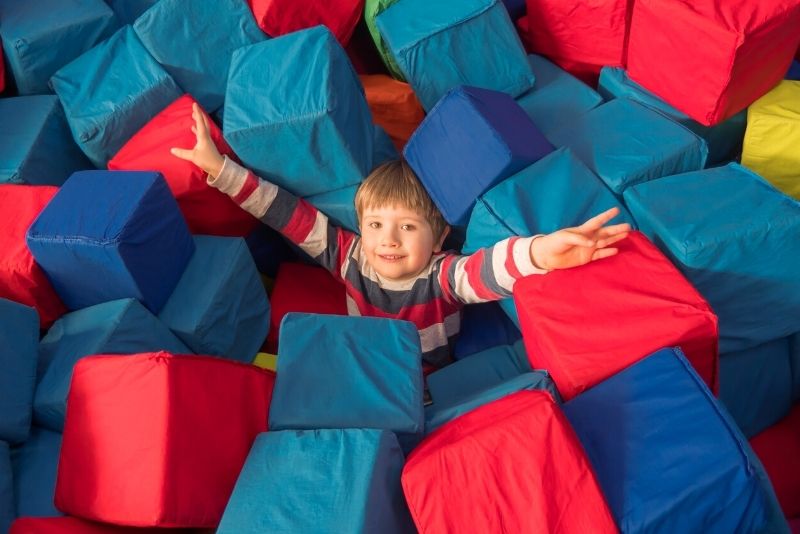 Get your bounce on as you leap around the trampoline zones at Surge Adventure Park -it's one of the most energetic things to do in Norfolk. See how high you can jump and pull off some showstopping tricks.
Take on the infamous Wipeout course and dangle off the trapeze like a true circus performer. Still have energy left? Then challenge yourself to reach the top of the colossal climbing tower if you dare, and finish the day diving into a soft foam pool.
34 – Visit the Hunter House Victorian Museum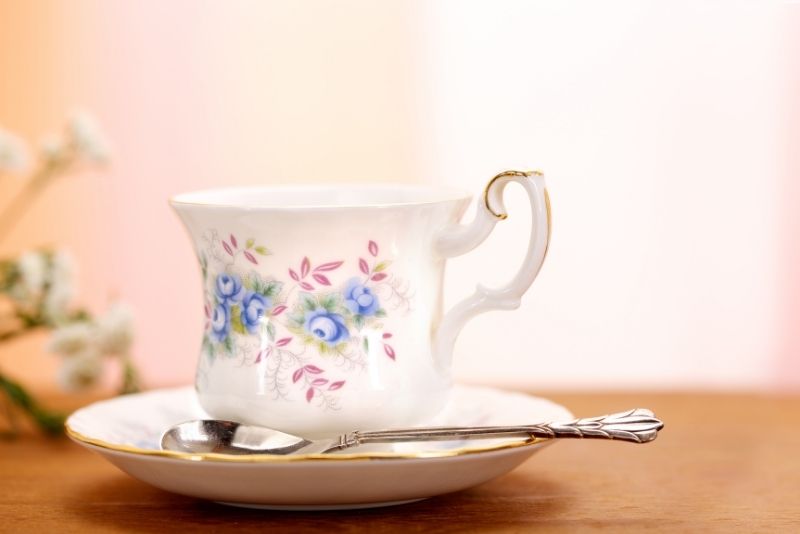 Travel back in time to an era of top hats and bonnets as you explore the Hunter House Victorian Museum. Built in 1894 by a merchant banker, the house has a Romanesque style all of its own.
Take a tour and discover a bit of Victorian splendor. You'll come across impressive collections of decorative objects, books, and furniture to help you imagine what life was like back in the day.
35 – Attend a hockey game at the Norfolk Scope Arena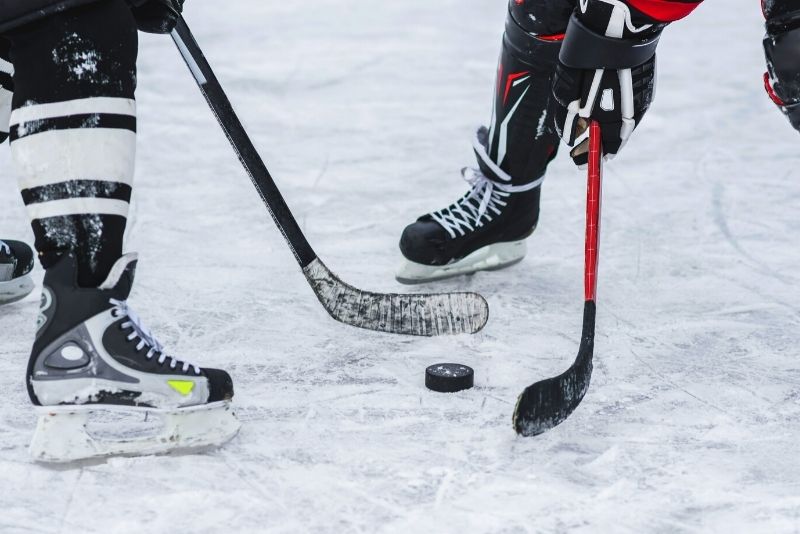 The imposing Norfolk Scope Arena is quite a sight with its concrete monolithic dome and sturdy flying buttresses. It's home to an equally impressive schedule of events throughout the year, so check the listings and see what's on during your visit.
Cheer the Norfolk Admirals hockey team as they run around the pitch, sing along at family concerts, or laugh out loud at a comedy show.
36 – Taste the finest American cuisine at the Freemason Abbey Restaurant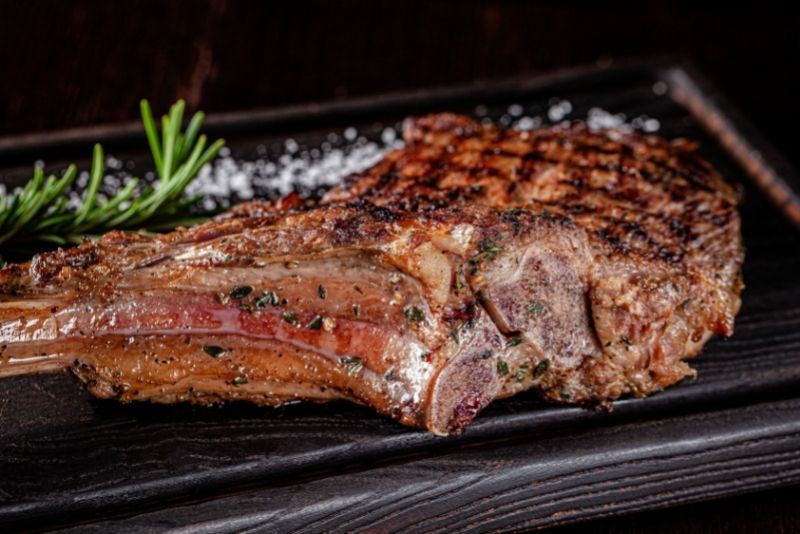 Have you ever eaten dinner in a church? That's precisely what you can do at the Freemason Abbey Restaurant. Used as a gathering place since 1873, this former church is now an atmospheric place for a meal out.
Sit in the repurposed pews to enjoy your candlelit supper of steak, salad, or seafood. Then relax with a glass of wine as you soak up the history all around.
37 – Enjoy a concert by the Virginia Symphony Orchestra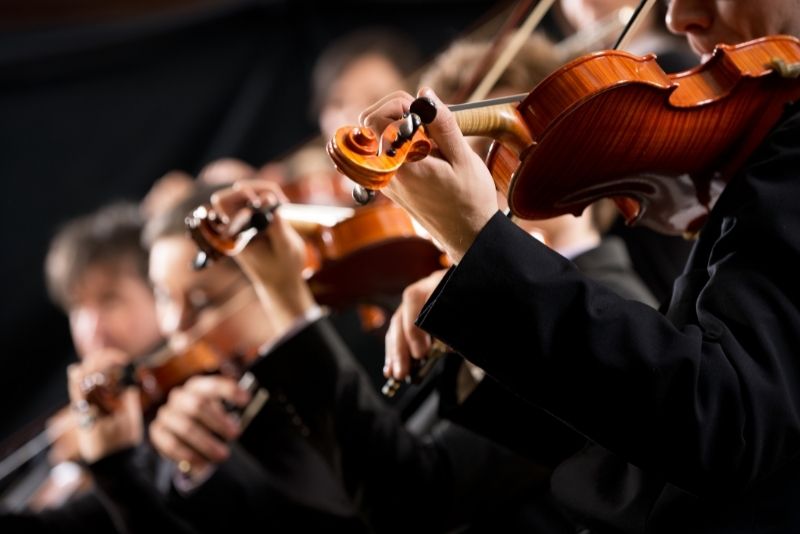 Listening to a performance by the Virginia Symphony Orchestra will be one of your trip highlights. They put on over 100 concerts every year, so there's a good chance that you'll be able to see them in action.
The repertoire is delightfully fluid, with the music of Star Wars and Harry Potter rubbing shoulders with concertos by Vivaldi or Tchaikovsky. Venues include Virginia Beach, Chrysler Hall, and the Sandler Center.
38 – Eat succulent seafood at Saltine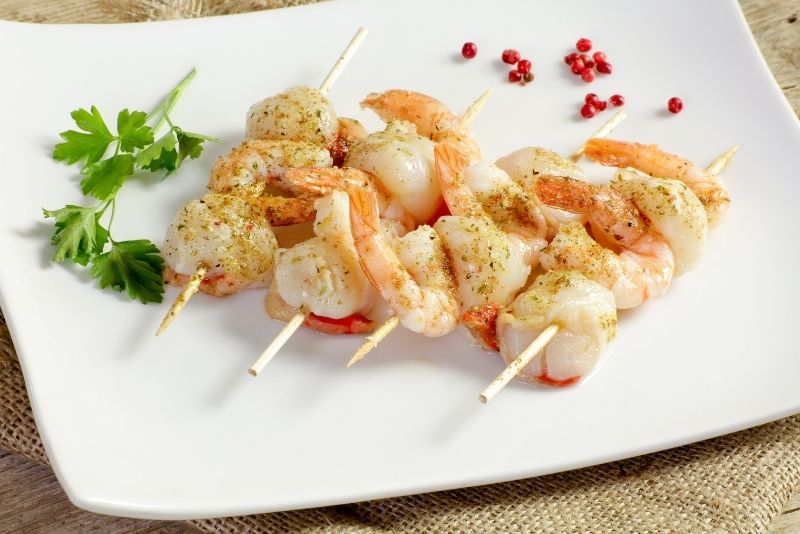 Soak up the old-world atmosphere at this retro seafood restaurant in Downtown Norfolk. Sophisticated Saltine is famed for its platters of jumbo shrimps and baked lobster, with truffle French fries sealing the deal.
Go for brunch and feast on tuna tacos and Belgian waffles heaped with chocolate. In the evening, an extensive cocktail menu offers everything from pisco sours to mint juleps. Arrive between 5 and 7 PM for happy hour!
39 – Check out the Norfolk Waterside District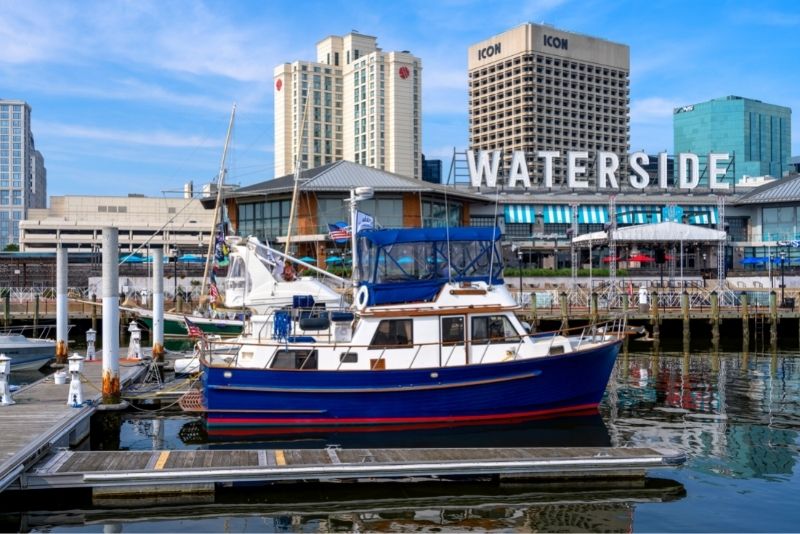 Spend a happy afternoon wandering through the regenerated Norfolk Waterside District. The buzzing vibe is infectious, with locals and visitors both coming here to hang out.
Feast on oysters and pizza in the family-run restaurants, jig along to live music at laid-back gigs, and go clubbing into the early hours.
During the day you can take a cruise from the marina or explore the Nauticus and the battleship Wisconsin.
40 – Be entertained by the Virginia Stage Company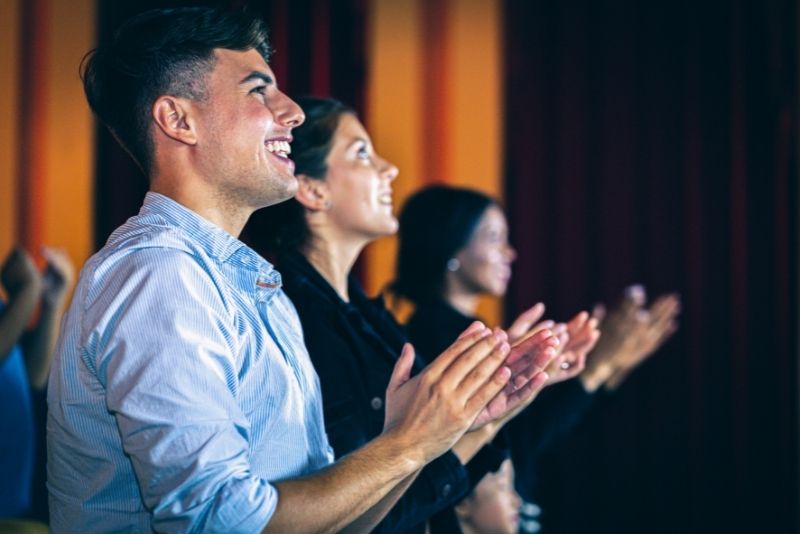 Settle in for a night of revelry and revelation at the Wells Theater as the Virginia Stage Company put on a dazzling performance. As the lights dim and the music strikes up, be transported into a world of make-believe.
Check the schedule to see what's on during your stay. Plays and musicals are the stars of the show, and you might even catch a world premiere.
41 – Enjoy a beer on the roof at Grain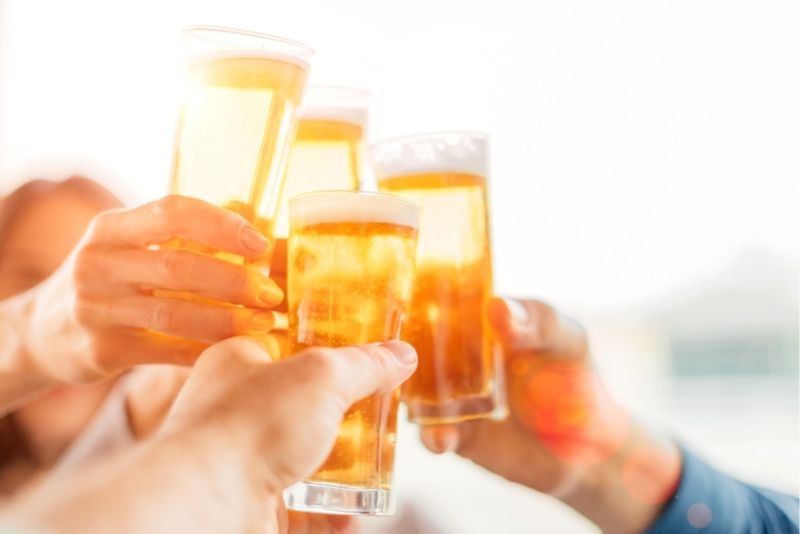 Bag a spot at Norfolk's only rooftop beer garden and soak up the superb city views as you work your way through the inventive drinks menu. Craft beers and local gins are the cream of the crop at the Grain.
As night falls, gather around the fire pit listening to live music, and watch the sunset over the Elizabeth River. Evenings out in Norfolk don't get much dreamier than this!
42 – Indulge in some spa therapy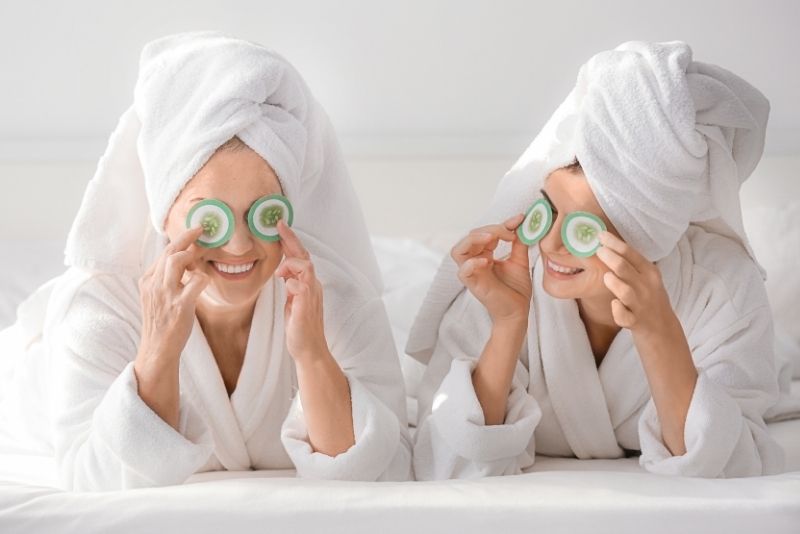 Relieve those aching muscles and wash your stresses away with a floating therapy session at one of Norfolk's top spas. You'll come out feeling invigorated and ready to take on the world.
Banish those toxins from your body in the sauna or get ready for a night out with a rejuvenating facial. For the ultimate pampering experience, settle in for a full-body massage with relaxing aromatherapy oils.
So, that's a wrap folks, all the best things to do in Norfolk right here in one handy guide. Has it helped you decide which activities to include on your trip?
If you're staying a while, you might like to consider purchasing the Passport to Fun, which gives you admission to some of Norfolk's best attractions. You'll also receive exclusive discounts and enjoy savings at restaurants and shops.
Have you booked somewhere to stay? If not, have a look at the top hotels in Norfolk and bag the best online deals by making reservations in advance. Remember to arrange airport transfers too, so you can arrive in style.
If you will visit Virginia Beach, take a look at the most fun things to do in Virginia Beach. What next? Make sure to check out Raleigh and Richmond.
Happy travels!