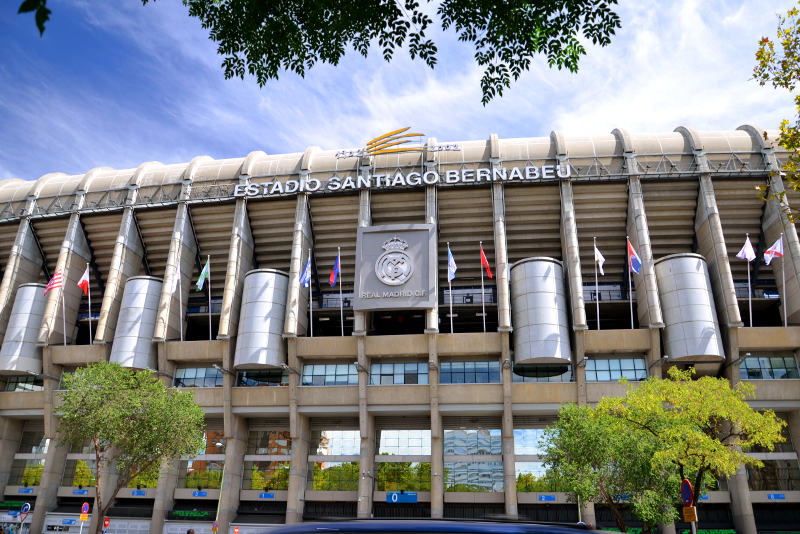 Are you a football fan and always wanted to go on a Santiago Bernabeu Stadium tour? Get a unique players' perspective of the pitch, stroll through iconic sites like the tunnel, the locker rooms, and even the trophy room; Bernabeu opens its doors to turn you into the real megastar.
On this page, you'll find out all you need to know about Santiago Bernabeu Stadium tour, including:
Are you ready to go behind the scenes of Bernabeu? Click on the following link if you wish to book a Santiago Bernabeu Stadium tour right now.
How much do Santiago Bernabeu Stadium tour tickets cost?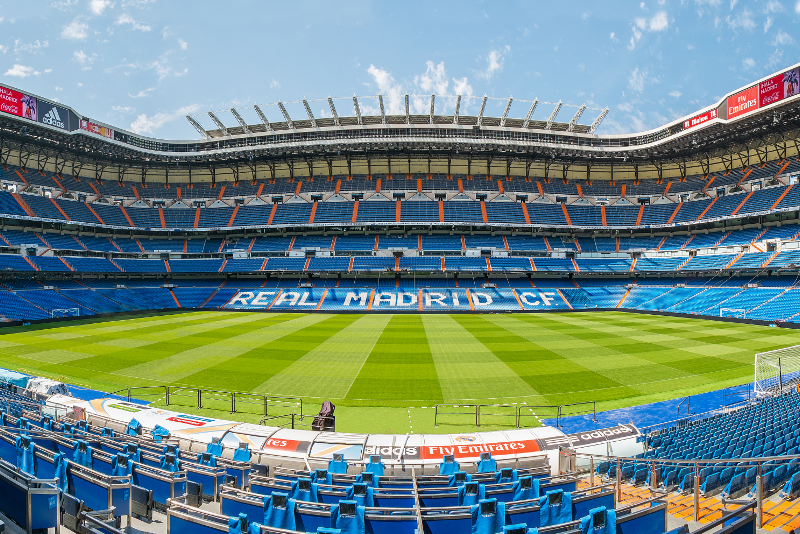 Santiago Bernabeu Stadium tour tickets cost €25 for adults and €18 for children aged between 4 to 14 years old. Children under the age of 4 can visit the Bernabeu Stadium for free, with an accompanying adult.
Audioguides are available for €6 extra.
How do you book Santiago Bernabeu Stadium tour tickets online?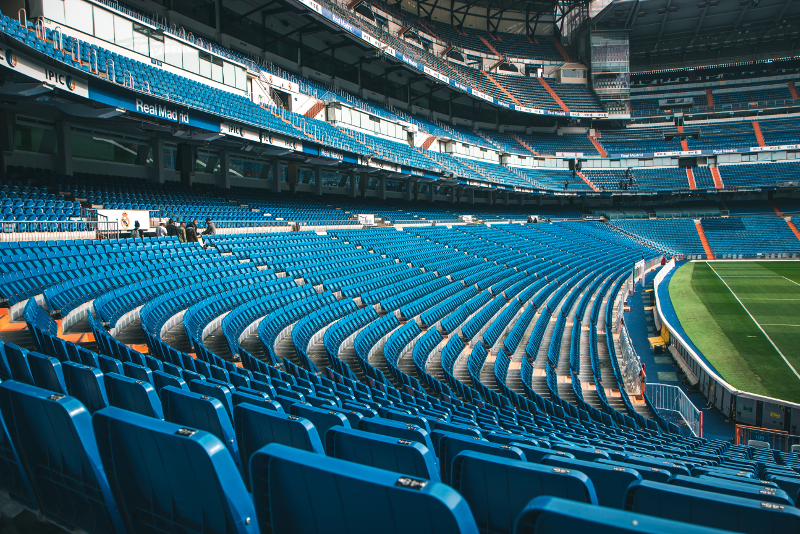 More than 1.3 Millions of football fans have visited the Santiago Bernabeu Stadium in 2018, becoming the 3rd most visited attractions in Madrid. Booking your tickets in advance is recommended, so you can skip the line at the entrance gate and go straight in.
You may book your Santiago Bernabeu Stadium tour on the official website or through a travel agency such as Viator or Getyourguide.
Are there any combined tickets including Bernabeu Stadium tickets and other attractions?
Make your visit to Madrid extra special with a combined ticket, including a trip to Bernabeu Stadium with another iconic part of the city. Combined tickets provide much better value for money as well as letting you get to enjoy more out of your trip, by ensuring you get to include another great destination as part of the same ticket.
There are a lot of combined tickets available: go on a tapas tour, bike around the city or enjoy a sightseeing bus tour. Compare all the deals and pick the one that suits your needs best.
Is the Santiago Bernabeu Stadium tour included in any city passes?

Madrid has an endless amount of things to see and do. City passes lets you save money by bundling sightseeing costs from Madrid's most popular sites into a fantastic discounted price.
Fortunately, the Santiago Bernaeu Stadium tour is included in the Iventure card and the Madrid Explorer Pass.
What will you see?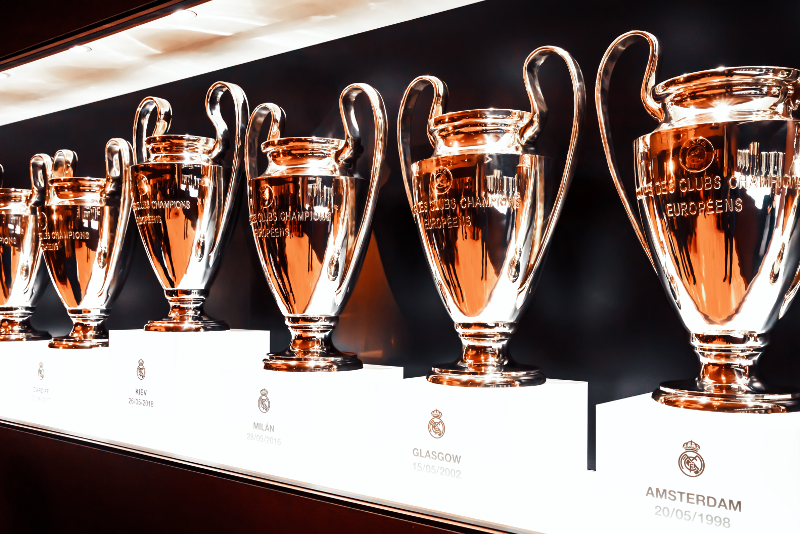 The Bernabeu Stadium stadium opened in 1947, and is named after the president of one of Madrid's most well-loved football teams, Real Madrid. With a capacity of over 81,000, this enormous stadium has been home to many legendary sporting moments, and is undoubtedly a must-see pilgrimage for any sporting fans, and especially fans of Real Madrid.
As the team's home stadium, Bernabeu Stadium has hosted several major events, including the final for the UEFA Champions League, FIFA World Cup finals and Copa Libertadores finals. Visitors to the stadium can immerse themselves in the magic of the grounds and enjoy an exclusive "players' view" from within, and enjoy passing through the players tunnel.
When visiting the Bernabeu Stadium, you can explore the museum and grounds through a self-guided tour or audio guided tour, as well as having the option to experience a professional guide to take you around. The tour includes access to a diverse range of areas and memorabilia, including the chance to see the stadium from multiple views such as from the Presidential Balcony and from the pitch itself, as well as getting the coach's perspective, from within the bench area. Fans of the team can also visit the players' dressing rooms, where a photo with a favourite player's locker in a popular photo opportunity.
The Bernabeu Stadium also houses many of Real Madrid's prestigious trophies, and visitors can view the awe-inspiring trophy collection, as well as a vast selection of team memorabilia, such as photos, shirts, footballs and more. You can also watch a documentary on the club, in the "Sensations" and "Best Club in History" rooms, and learn more about the history of the team.
What is the best time to visit the Bernabeu Stadium? How can you avoid the crowd?
Generally, the Bernabeu Stadium is not too busy during main visiting periods and you can enjoy a fairly relaxed experience as you explore the area. However due to reduced visiting times, it may be a little more crowded on days when there is a match, and you may not be able to spend as much time going around.
To avoid crowds or having to rush your experience, it may be best to visit the Bernabeu Stadium on non-match days.
What are the Bernabeu Stadium opening hours?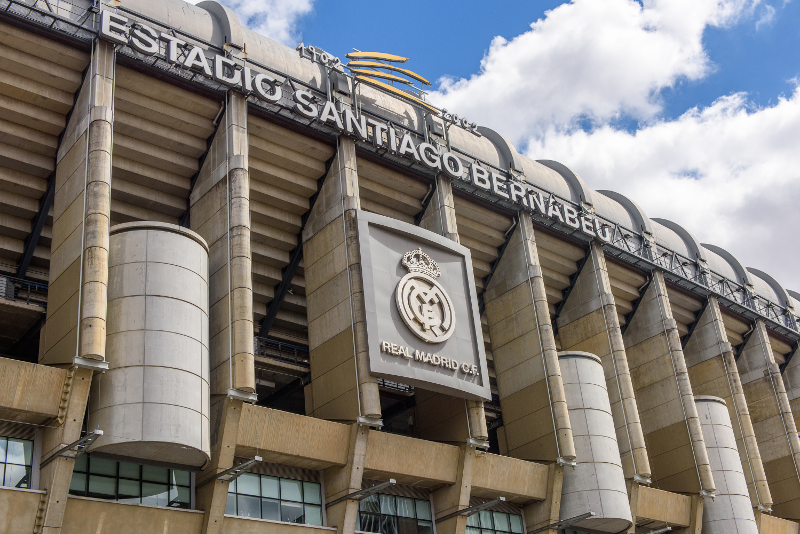 The Bernabeu Stadium is open for visitors on non-match days between 10 am to 7 pm on Mondays to Saturdays, and between 10:30 am to 6:30 pm on Sundays and public holidays.
On match days, visitors can come for a tour up to 5 hours before kick off.
The stadium is closed on the 25th December and the 1st January.
Travel tips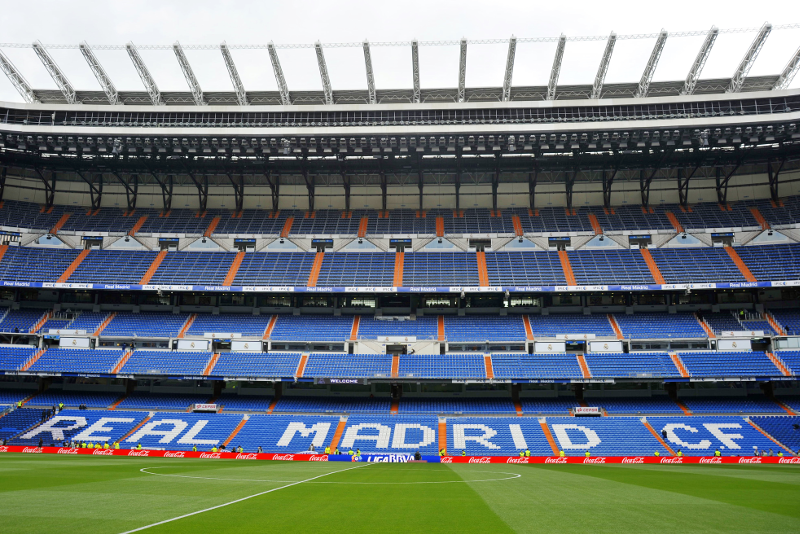 It can take between 1.5 to 3 hours to explore the whole of the Bernabeu Stadium tour, and visitors often like to spend more time taking photos in special areas. It's worth planning out in advance which areas you would like to see, so that you can leave enough time during your visit.
The stadium is wheelchair accessible, but some areas of the tour are restricted to wheelchair users, due to difficulties in access. Instead, disabled visitors may visit some parts of the stadium, including the "Best Club in History" and "Sensations" rooms, as well as a visit to the substitutes bench, free of charge, when visiting with an accompanying adult.