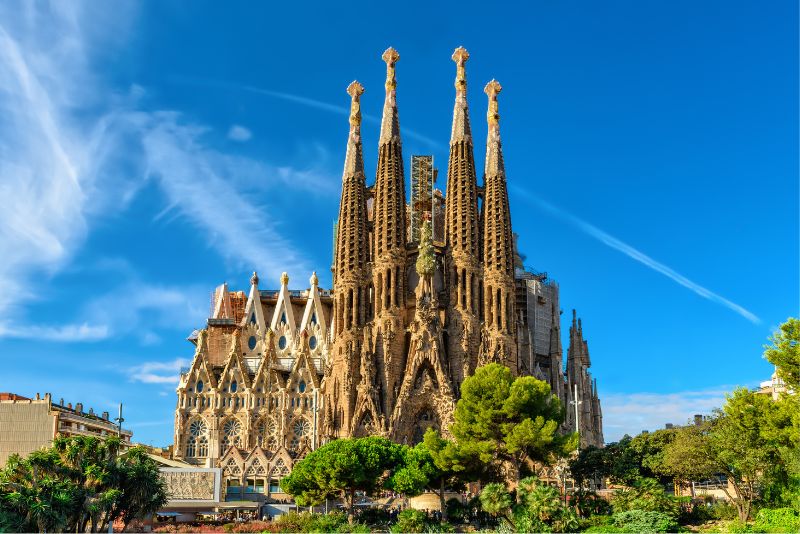 Are you looking for Sagrada Família last-minute tickets?
Did you forget to get your tickets for the Sagrada Família ahead of time? Are you looking for a ticket today? Will you be in Barcelona, and all of the days are sold out for the time you are spending there? Don't worry, you are not alone.
Read below our suggestions about getting Sagrada Família last-minute tickets from sources other than the official website. You will find tickets available on the day, tomorrow or in the coming weeks.
Are you ready to book your Sagrada Família ticket right now? Don't feel like reading ahead? Book your ticket here now.
How can I buy Sagrada Família last-minute tickets when they are sold out on the official website?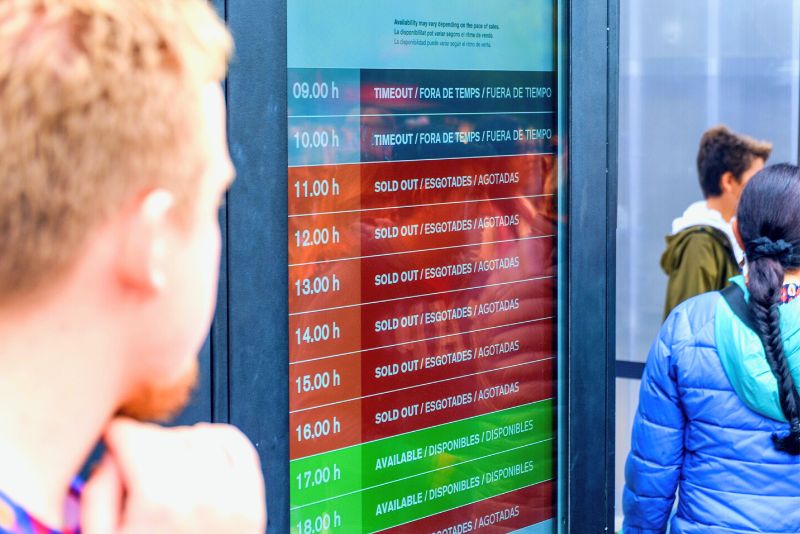 If you are in a bind and making plans as you go along your trip, you can go directly to Sagrada Família and purchase a ticket using one of the QR codes located around the basilica.
However, it's not guaranteed you'll get a last-minute ticket, or for the day or time you wish. You would likely have better luck checking what deals there are online, for there are many resellers available and you can check them out on TourScanner.
How do I find a ticket today?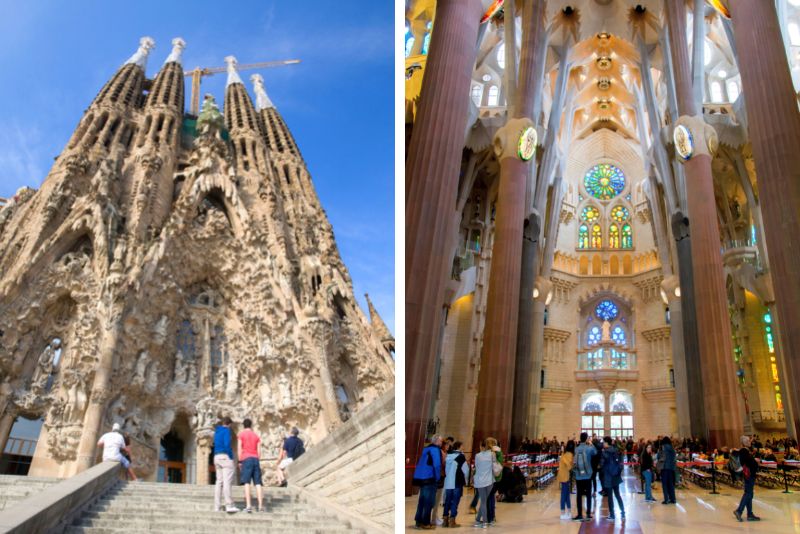 As you have probably noticed already on the official website, Sagrada Família tickets sell out very quickly, and it is almost impossible to get a ticket last minute. Most of the time, you need to book your tickets ahead of your desired visit, often two months in advance.
However, the good news is that there are a lot of online booking sites where you can book Sagrada Família tickets last minute, even on the same day of your visit. Some could even have tickets still available for today, tomorrow or your desired date.
You are also in the right place to avoid checking tens of websites. TourScanner aggregates all of them so you can easily check which site still has tickets available for today or the day of your visit.
If you still don't find any Sagrada Família tickets, then it's probably really sold out. The only way to visit the Sagrada Família will be to book a guided tour.
How much do Sagrada Família tickets cost?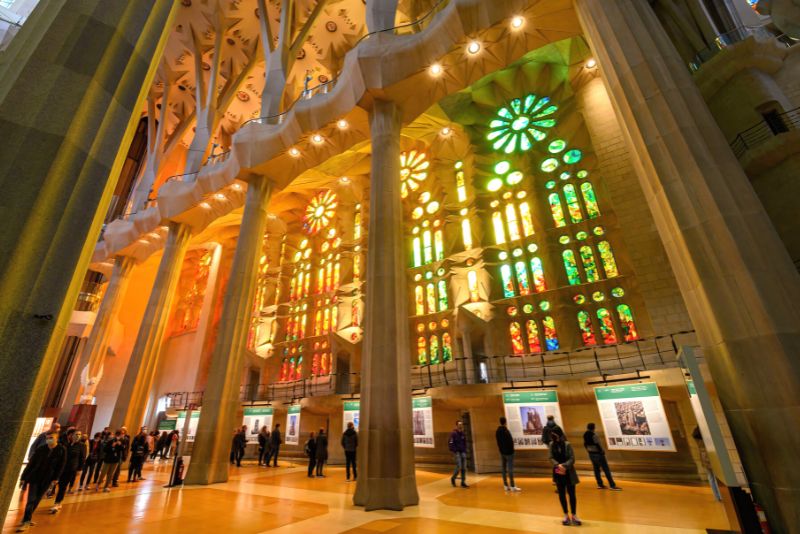 The following ticket prices are the standard ticket prices set by Sagrada Família. The cost of a ticket bought on another website and what is included may differ according to different resellers or tour operators.
Sagrada Família standard ticket with audioguide tour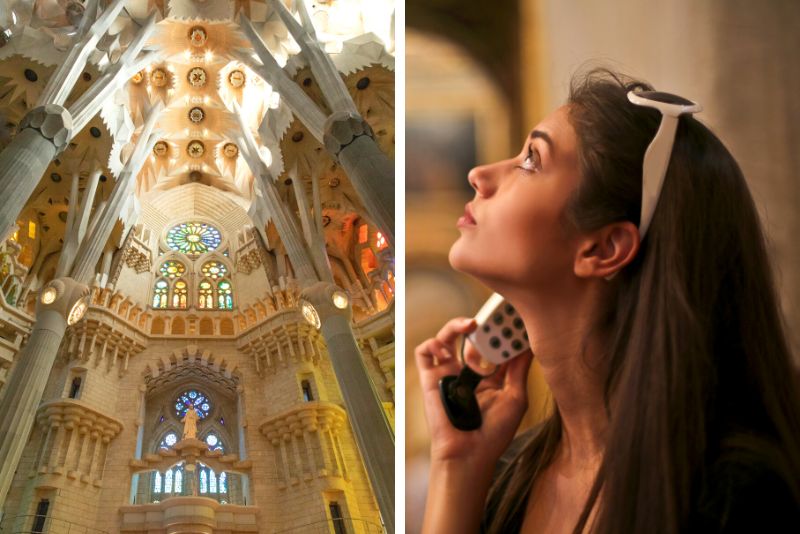 This ticket includes a 25-45 minute audioguide.
Adults: €26
Students: €24
Youths under 30 years old: €24
Seniors: €21
Disabled persons and their companions: Free
Children under 11 years old: Free
Sagrada Família standard ticket with guided tour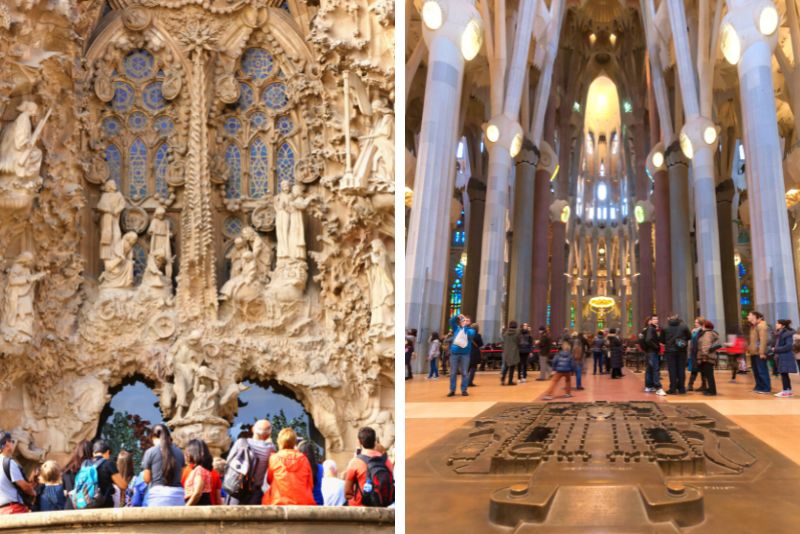 This ticket includes a 50-minute guided tour.
Adults: €30
Students: €28
Youths under 30 years old: €28
Seniors: €23
Disabled: Free
Disabled companion: €4
Children under 11 years old: Free
Hot tip: Read our guide about Sagrada Familia guided tours.
Sagrada Família tickets with towers access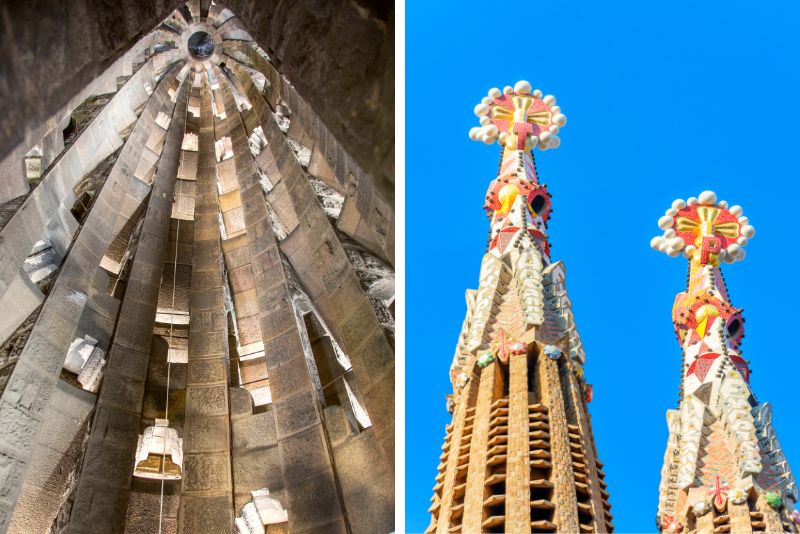 This ticket includes an audioguide and access to one of the towers.
Adults: €36
Students: €34
Youths under 30 years old: €34
Seniors: €28
Disabled: Free
Disabled companion: €10
Children under 11 years old: Free
Sagrada Família tickets with towers access and guided tour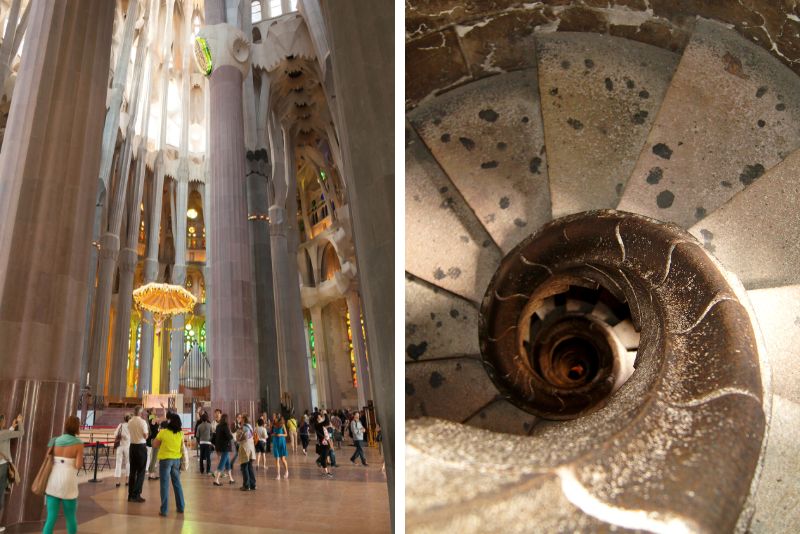 This combo ticket includes a guided tour and access to one of the towers.
Adults: €40
Students: €38
Youths under 30 years old: €38
Seniors: €32
Disabled: Free
Disabled companion: €14
Children under 11 years old: Free
Why book Sagrada Familia tickets in advance?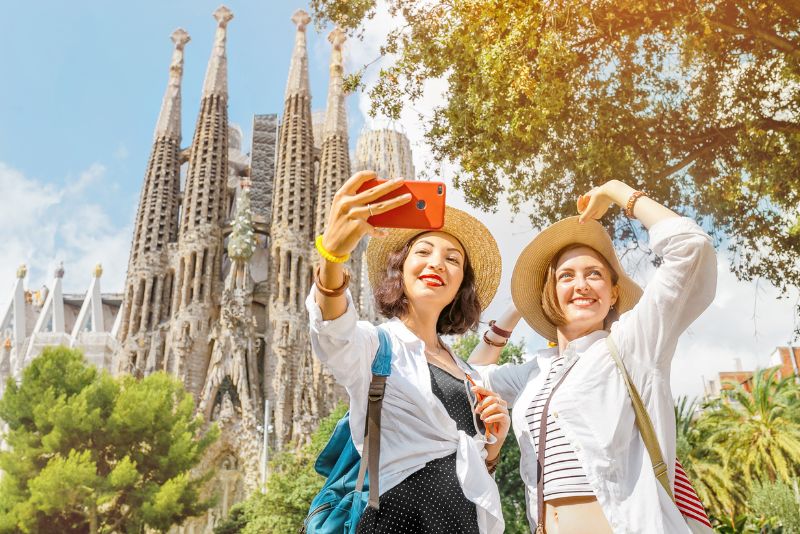 There are numerous benefits to booking your Sagrada Família tickets in advance. Touring the Sagrada Família is one of the greatest things to do in Barcelona, with millions visiting it each year. Tickets can sell out very quickly, especially in the high tourist season and for more desirable time slots.
Booking in advance allows you to choose your optimal visit date and time and gives you priority access. You can also be more selective in choosing the time of your entry, guided tour or tower visit. On the Sagrada Família website, you are able to book up to nearly two months in advance.
If you buy your ticket ahead of time, it will allow you to skip the line and go straight to the security check and skip any major queues. The Sagrada Família is not an experience you'll want to miss. To guarantee your visit, book your tickets in advance!
What will I see during my visit?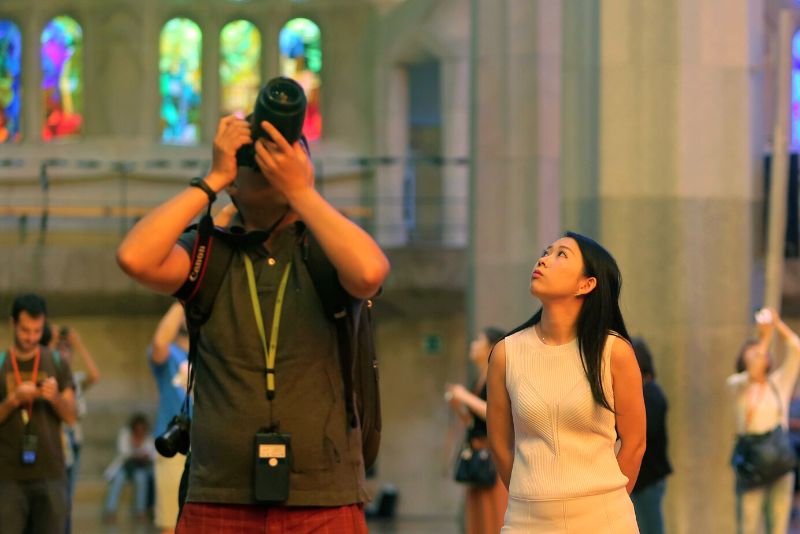 The beauty of the Sagrada Família originates from the striking synergy between Christian iconography and architect Antoni Gaudí's unique style, which is inspired by the organic patterns he found in nature. Sagrada Família is a prime example of Catalan Modernism and was arguably Gaudí's masterpiece. You can discover its wonders with your Sagrada Família last-minute tickets!
The Sagrada Família is still under construction and has been for over 100 years. Once completed, it is projected to be the tallest church building in the world. It has become a symbol of Barcelona.
The basilica's Nativity facade and crypt, which Gaudí oversaw the construction of while he was still alive, form a UNESCO World Heritage Site along with other buildings of Gaudí.
Here are some of the top things you'll see on your visit.
The Nativity facade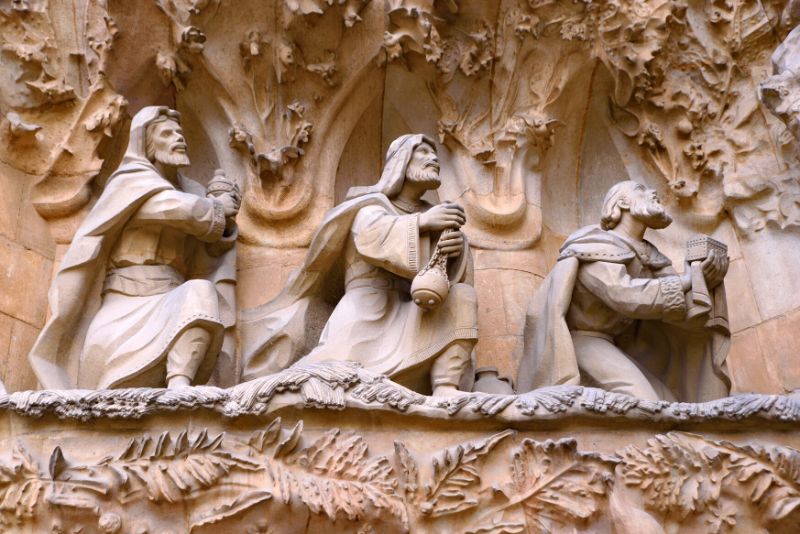 The Nativity facade is one of the most striking and recognizable aspects of Sagrada Família. While it depicts scenes from the early life of Jesus Christ, it is also imbued with natural symbolism.
Gaudí was deeply influenced by nature in his work, and saw it as being fundamentally connected with his religious faith. Take the time to admire and observe the myriad details that are on the facade, from bees to ducks and dragonflies.
A guide will be able to give you more in-depth information about the minutiae and meaning behind the Nativity facade.
Construction on the Nativity facade began in the 1890s, and it was finally lit up in 1952. Gaudí in fact decided to build the Nativity facade first in order to attract more people to donate to the construction of Sagrada Família, as it has been built entirely through private donations.
The Passion facade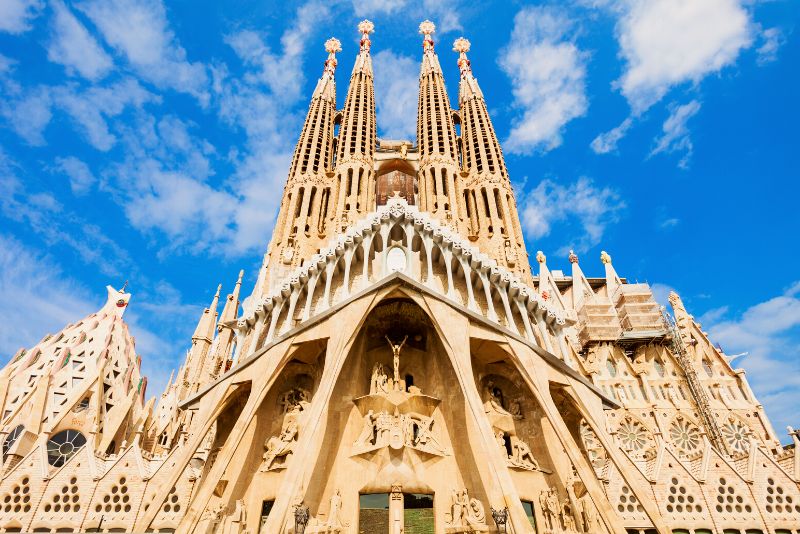 The Passion facade stands in stark contrast to the Nativity facade. While the Nativity facade is highly organic in style, the Passion facade is stark and austere.
The reason for this is that the Passion facade depicts the death and resurrection of Jesus Christ, and was intended to be sombre and somewhat frightening. The construction of the Passion facade started in 1954 and was completed in 1976, led by sculptor Josep Maria Subirachs.
The final facade of Sagrada Família is the Glory facade. While construction of this facade was started in 2002, it is still being built. Upon completion, it will represent the glory of Jesus Christ.
Sagrada Família Towers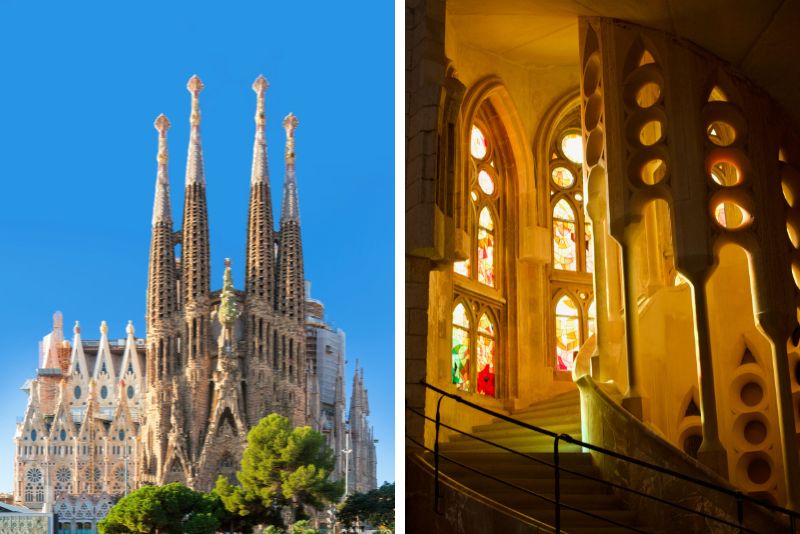 The towers are the most prominent features of Sagrada Família, and have come to define the Barcelona skyline. Upon completion, Sagrada Família will have 18 towers in total.
Twelve of these towers represent the 12 apostles, while another four towers represent the four evangelists. The final two represent the Virgin Mary and Jesus Christ. The tower of Jesus Christ will be the tallest of all the towers, standing at approximately 172 meters high when it is completed, making Sagrada Família the tallest church building in the world.
The Virgin Mary tower was one of the most recent to be completed, topped with a gigantic star that is lit up to shine over the city.
One of the most exciting things you can do on a visit to Sagrada Família is to include a tower visit in your ticket. Not all tickets give you access to the towers, so be sure to double-check what is included in your ticket before purchasing.
Tickets with tower access will give you the opportunity to visit one of the towers on either the Nativity facade or the Passion facade. You can take a lift up to the top of the towers for views of the basilica and its ongoing construction, as well as panoramic views of Barcelona. You will have to walk down the tower after your visit. A tower visit is not recommended for people who are afraid of heights or who may be claustrophobic.
Sagrada Família interior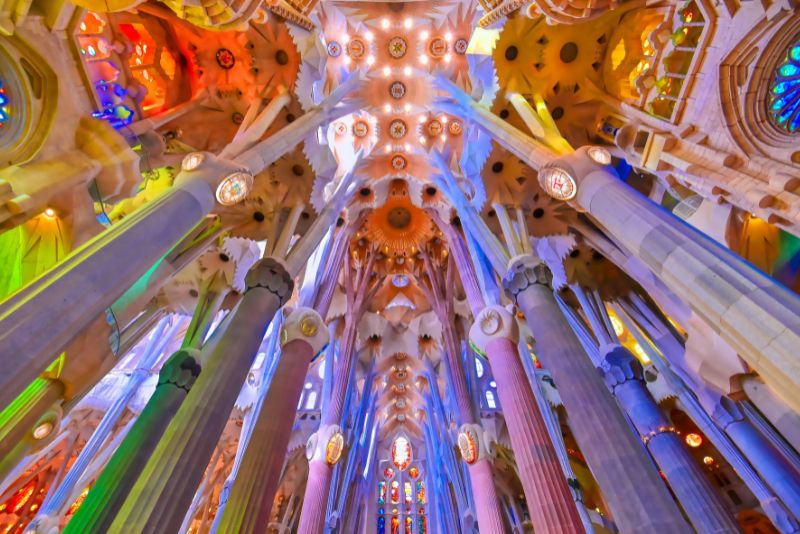 The interiors of Sagrada Família are truly a sight to behold. Towering columns create a voluminous space, with light streaming in through stained-glass windows. Gaudí developed an entirely new type of column for Sagrada Família, the double-twist column. The columns are designed to be reflective of trees and create the impression of a great forest. Four of the central columns display symbols for the four Evangelists, Matthew, Mark, Luke and John.
The stained-glass windows are colored specifically with periods of Jesus's life and correspond with the respective facades. From striking reds to calming blues, the effect is at once dramatic and awe-inspiring.
Sagrada Família museum and Gaudí's tomb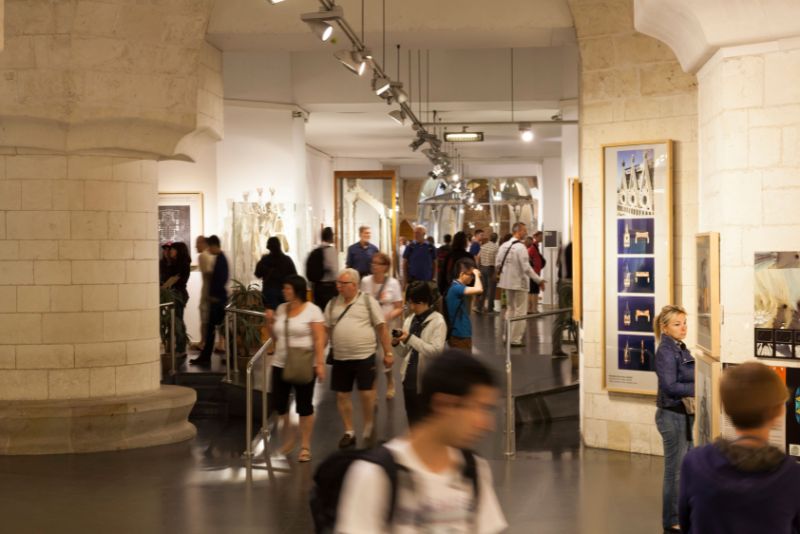 Within Sagrada Família is a museum dedicated to its construction. Given its over 100 years of building, the story of how Sagrada Família came to be is as fascinating as the basilica itself. At the museum, you will find photographs, models and drawings, among other documents that provide insight into the history of the construction of Sagrada Família.
From the museum, you will also be able to view Gaudí's tomb. In 1926, Gaudí was tragically struck by a tram and died a few days later. During the last few years of his life, Gaudí fully committed his time and focus to the construction of Sagrada Família. He was respectfully buried within the basilica, and has since become known as "God's architect."
Travel tips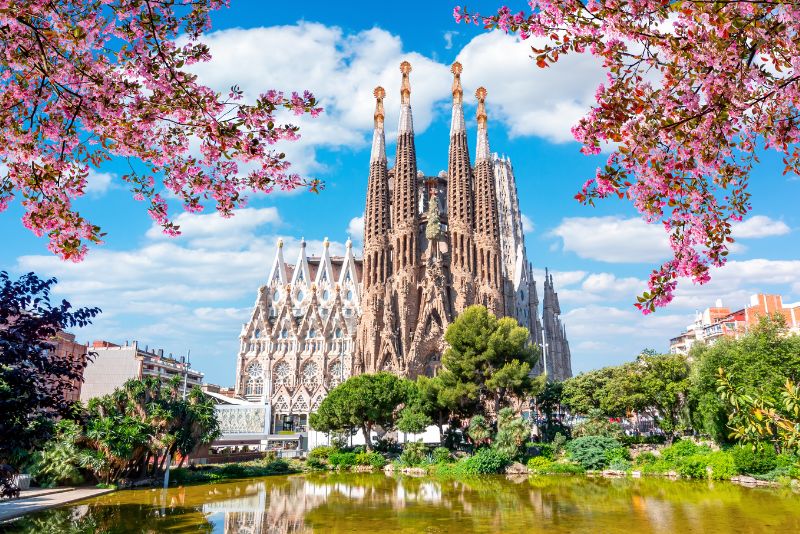 Time your visit
While any time of day is worth visiting Sagrada Família, if you want to avoid the crowds, try to get tickets for the early morning or late afternoon. We can highly recommend the late afternoon entry — this is when the sunlight streams through the stained-glass windows, creating an otherworldly atmosphere within the basilica. This is the best time for taking some incredible photos, and also creates a space for reflection.
Dress appropriately
It is important to keep in mind that Sagrada Família is an important place of worship. As such, there is a dress code, and you may be expected to dress and behave appropriately. Avoid wearing any pants that are shorter than mid-thigh, and do not wear see-through clothing. Do not wear swimwear, attire for specific festivities or anything that is intended to distract or draw specific attention.
Go on a guided tour
When booking your last-minute tickets to Sagrada Família, opt for a guided tour if possible. While exploring Sagrada Família on your own is still an incredible experience, a guided tour will offer you a greater level of insight into the basilica and its construction. Knowledgeable guides will be able to explain the symbolism behind the design of Sagrada Família, from the facades to the interior. They can also share stories behind the construction you may not otherwise learn about. A guided tour is a fulfilling and worthwhile way of exploring the basilica.
Attend mass — for free
If you absolutely cannot purchase a ticket, even a last-minute ticket to Sagrada Família, you can also opt to attend one of the free masses held at Sagrada the basilica. Every week, the basilica hosts an open mass in multiple languages on Sunday at 9 AM. This is an excellent way of seeing and experiencing Sagrada Família. Just be sure to arrive early in order to secure your seats, as the basilica can fill up quickly.
Buy a combo ticket
Sagrada Família is not the only building Gaudí constructed. In fact, his creations can be found across Barcelona. If you wish to gain a full appreciation for Gaudí's life and work, you can buy a ticket that only gives you access to Sagrada Família, but other notable sites, including Park Güell, Casa Batlló and Casa Milà. These are all major creations of Gaudí and form part of the UNESCO World Heritage Site dedicated to him.
You can also choose to buy a ticket that includes Sagrada Família along with other attractions in the city of Barcelona. A popular option is a combo tour to Montserrat, which is home to a famous monastery with a long-standing and fascinating history.
Wishing you an excellent visit 🙂