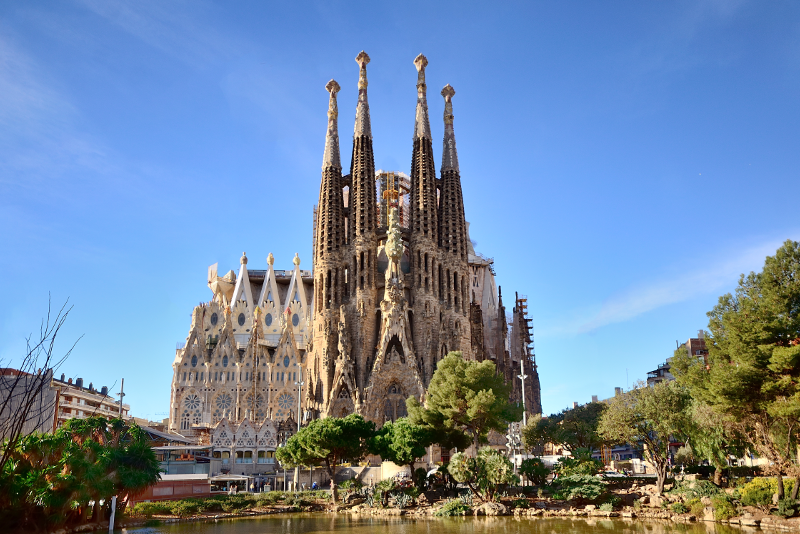 Are you looking for Sagrada Familia last minute tickets?
Did you forget to get your tickets for the Sagrada Familia ahead of time? Are you looking for a ticket today? You will be in Barcelona in a couple of days and all the days are sold out for the time you are spending there?
Don't worry, you are not alone.
Read below our suggestions about getting Sagrada Familia last minute tickets from other sources than the official website. You will find tickets available on the day, tomorrow or next weekend.
Are you ready to book your Sagrada Familia ticket right now? Don't feel like reading ahead? Book now your ticket.
How can I buy Sagrada Familia last minute tickets when it is sold out on the official website?
How to find a ticket on the day of today?
As you have probably noticed already on the official website, Sagrada Familia tickets sell out very quickly, and it is almost impossible to get a ticket last minute. Most of the time, you need to book your tickets in advance, often two to three months in advance.
However, the good news is that there are a lot of online booking sites where you can book Sagrada Familia tickets last minute, even on the same day of your visit; some could have some tickets still available for today, tomorrow or for your desired date.
You are also in the right place to avoid to check tens of websites. TourScanner aggregates all of them so you can easily check what site has still some tickets available for today or the day of your visit.
If you still don't find any Sagrada Familia tickets, then, it's probably really sold out. The only way to visit the Sagrada Familia will be to book a guided tour.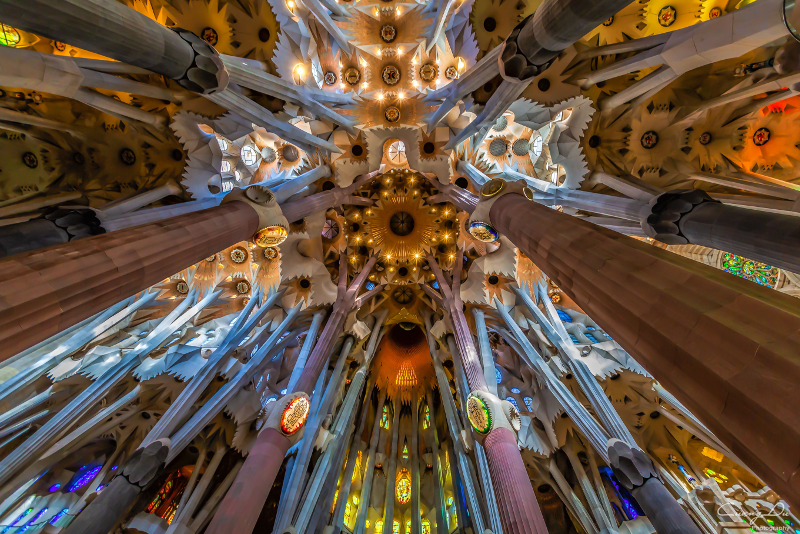 How much Sagrada Familia tickets cost?
Tickets price updated 2020.
Sagrada Família Basic Ticket – Visit the Sagrada Família on your own
Tickets cost 20€ and it includes a basic Sagrada Familia ticket.
Sagrada Família Ticket with audioguide – Discover Gaudi's project with your own
Tickets cost 26€ and it includes a basic Sagrada Familia ticket + audioguide
Sagrada Família with Towers – Get a self-guided tour with an audioguide and a visit to the towers of the Basilica.
Tickets cost 33€ and it includes Sagrada Familia ticket + tower access + audioguide.
Sagrada Família and Gaudí House Museum – Visit both spaces with the same ticket
Tickets cost 28€ and it includes your Sagrada Familia ticket + audioguide + Gaudi House Museum Ticket.
Why book in advance?
The perpetual queue of people waiting to purchase a ticket to see the Sagrada Familia in Barcelona is a testimony to the structure's popularity.
The Sagrada Familia is one of the most popular attractions in Barcelona, with millions visiting it each year. It is also notorious for its long waiting lines at the entrance. If you don't buy your ticket in advance, expect to spend up to 2 hours waiting in line – or even longer during high season!
If you buy your ticket ahead of time, it will allow you to skip the line and go straight to the security check. You will pay a small booking fee, but would you rather spend more time visiting the Sagrada Familia, or wait in a long line under the sun?
What will I see during my visit?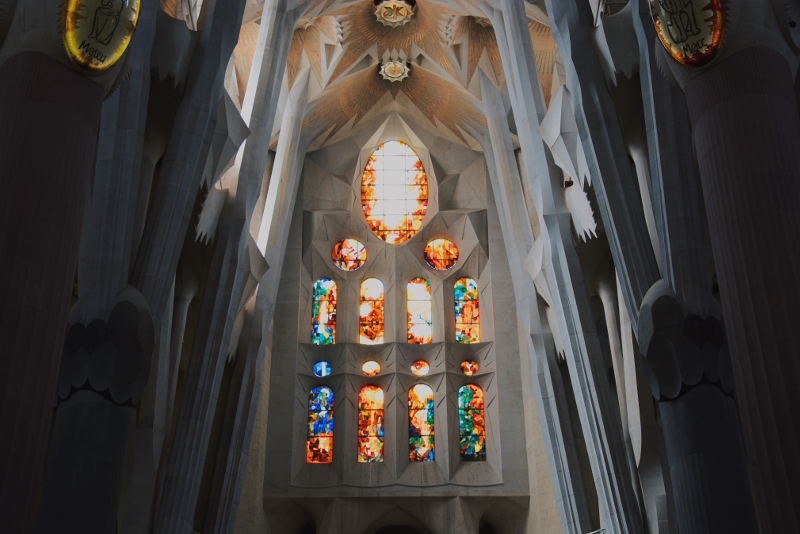 The beauty of the Sagrada Familia originates from the striking synergy between Christian iconography but also Gaudi's unique form which is inspired by the patterns he found in nature. The colorfully stained glass panes that run in harmony with the delicate carvings which adorn the Church's façade are an excellent example of Art Nouveau and Catalan Noucentisme architecture.
What you should watch carefully:
The Nativity Facade
The Passion Facade
The Towers
Sagrada Familia Interior
Apse
Stained Glass Windows
Cloister of Dolours and Sacristy
Crypt of the Expiatory Temple
Wishing you an excellent visit 🙂