There are some wonderful places to visit in Normandy from Paris. The region is known for its role in World War II, its varied coastline which features stunning white-chalk cliffs and its charming picturesque villages.
If you happen to be looking for the best places to visit in Normandy, you've come to the right place. Our handy guide will inform you of all the noteworthy destinations, so your Normandy adventure will be one to remember.
1 – Giverny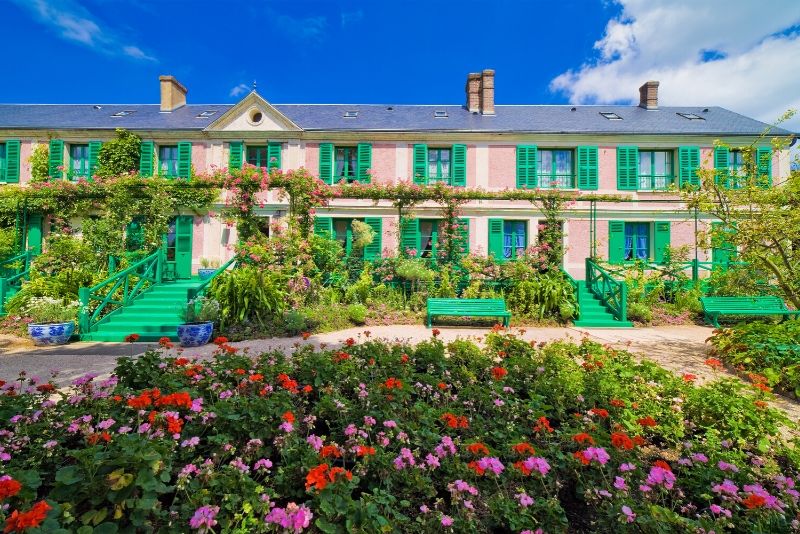 Giverny is a hit with art lovers who head to the Normandy village to gaze at the gardens captured in Impressionist artist Claude Monet's paintings. This picturesque place is also home to many other impressionist artists and small private galleries. Even if you're not an art lover, Giverny has plenty of paths to wander and discover the delights on offer.
Read our guide about Giverny day trip from Paris.
2 – Evreux
The religious and administrative capital of the Eure, Evreux is brimming with historical, architectural and artistic heritage. Take a walk down by the river or marvel at the restoration work in the town centre. If you happen to be there in June, head to the Rock in Evreux music festival.
3 – Alencon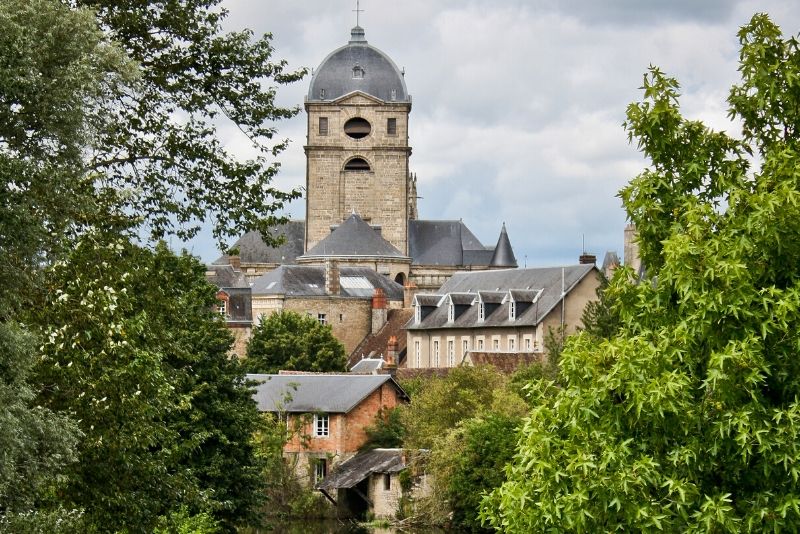 Once the seat for the Dukes of Normandy, the town of Alencon is one of the best places to visit in Normandy thanks to its rich architectural and cultural heritage. Many visitors explore the old quarter with its half-timbered houses and mansions that make for a great picture.
4 – Mont Saint Michel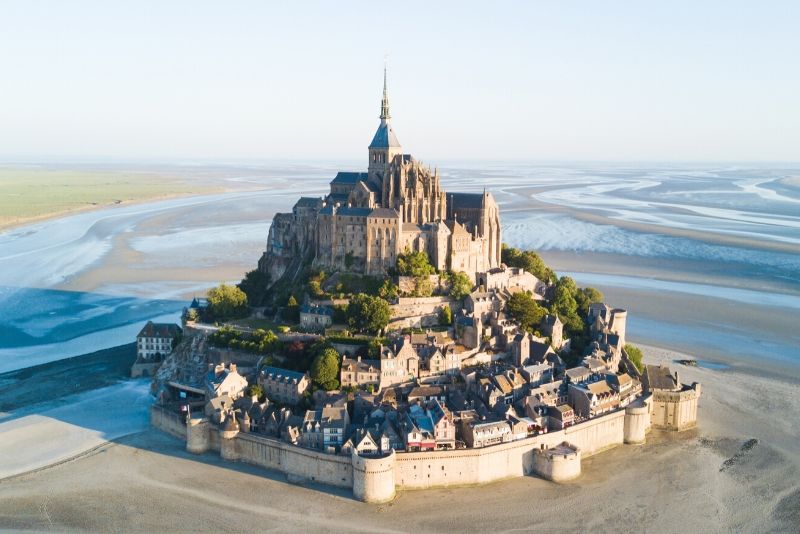 The picture-perfect island of Mont Saint Michel is a UNESCO World Heritage Site and one of the best places to visit in Normandy. The beautiful monastery is a major tourist attraction that has preserved its character over the centuries.
5 – Avranches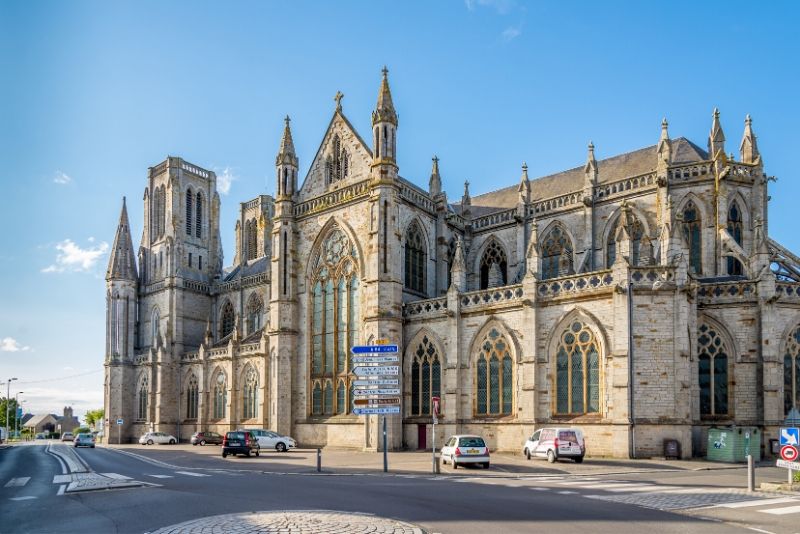 Avranches towers over Mont Saint Michel and features ramparts and a historical monument called Grand Doyenne. Visitors often head to The Treasure House, which is a collection of religious artefacts kept in the Saint-Gervais basilica. Other highlights include the botanical garden with its sweeping views of Mont Saint Michel. 
6 – Granville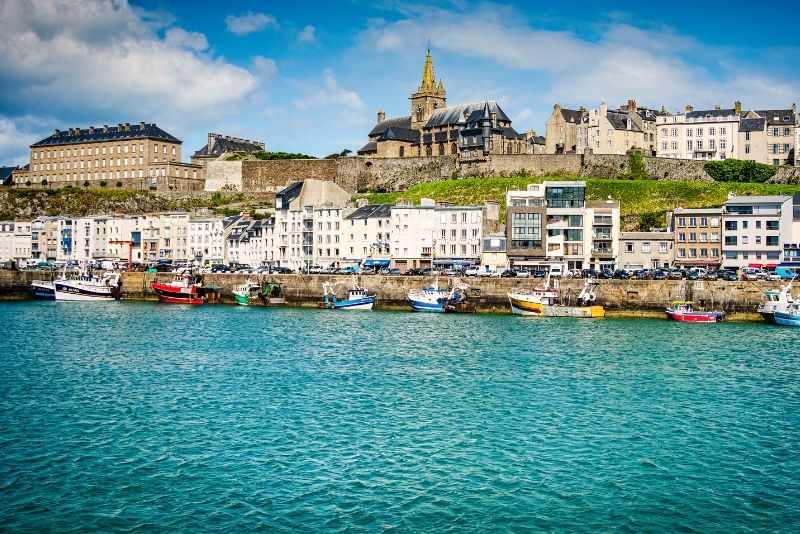 Make your way to Granville and enjoy touristic hotspots like the Upper City (otherwise known as the historic district), which is popular for its ramparts, and the Grand'Porte with its quaint fishing and sailing port. There's also a Notre Dame church and casino worth checking out in this village known as the Monaco of the north.
7 – Vire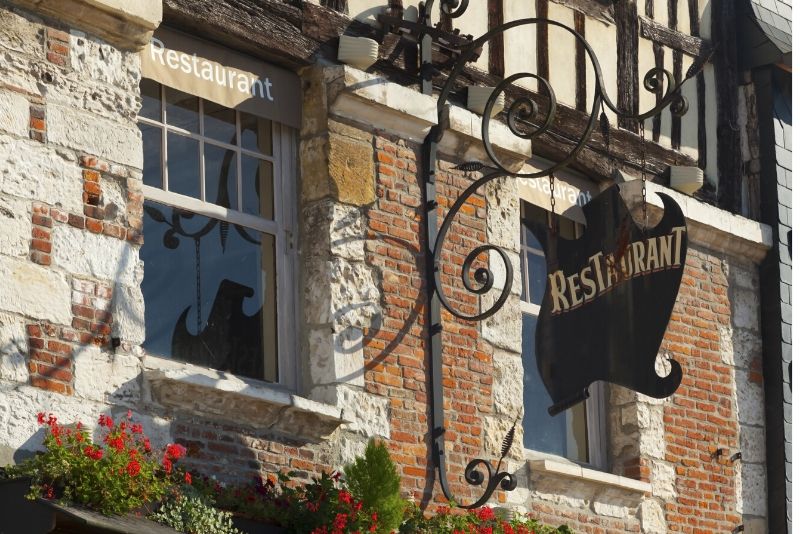 The ancient walled city of Vire was built in the 12th century by the son of William the Conqueror. It suffered heavy bombing during World War II, but has since gone on to be a popular Normandy destination – thanks, in part, to its unique food which includes Andouille Vire handcrafted from pig intestines and smoked over beechwood.
8 – Coutances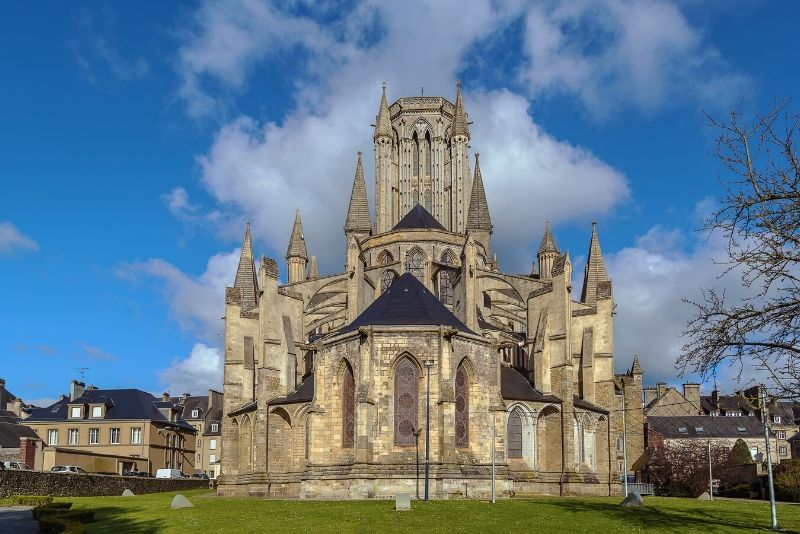 The cathedral, which is a jewel of Roman Gothic architecture, stands out in Coutances as one of the primary buildings and dominates its surroundings. And yet many other buildings pay testament to the religious history of the area. Between marvelling at the historic architecture, visitors can be found in the local delicatessens and cafes.
9 – Barneville-Carteret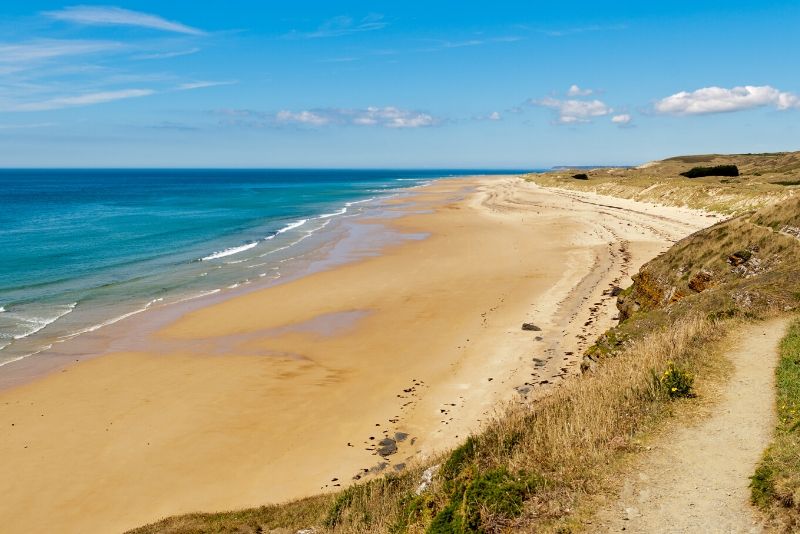 You can see the Channel Islands of Ecrehous, Jersey, and Guernsey on a clear day from Barneville-Carteret, a commune in the Manche department in the Normandy region. Tourists love the area for its scenic walks along the dunes and the fresh produce found in the village of Barneville.
10 – Cherbourg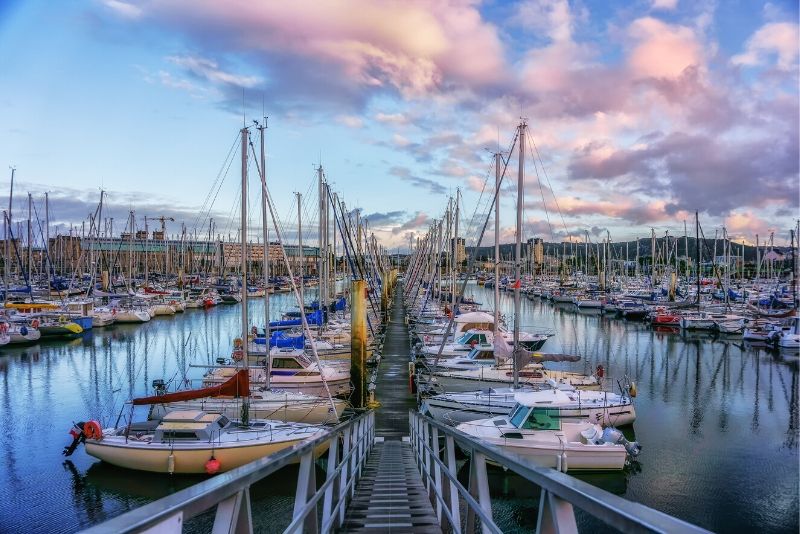 One of France's famous Channel ports, Cherbourg is rooted in naval history and was even the location for the Titanic's final stop. Cite de la Mer is a popular museum set in the former Art Deco Gare maritime building and provides themed exhibitions based around aquatic adventures.
11 – Vierville-sur-Mer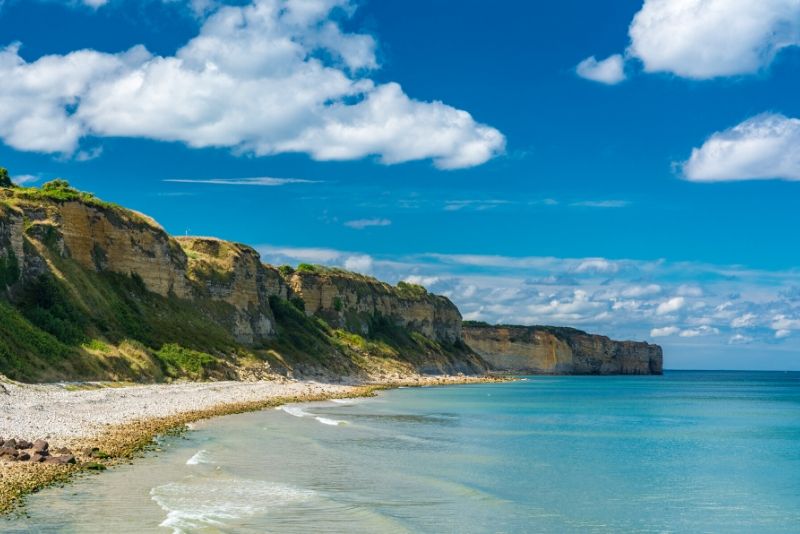 Located in the Bessin area of Normandy, Vierville-sur-Mer is one of the most popular sights in the region as it's located on the landing beaches in World War II. Omaha Beach has plenty of relevance to the war as it was the location where the United States Army landed on D-Day.
12 – Bayeux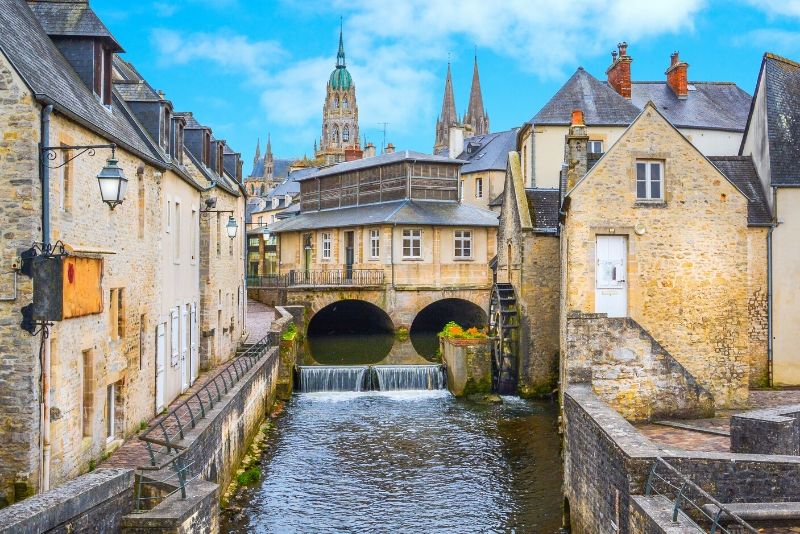 With its UNESCO World Heritage-listed tapestry that depicts the Norman conquest of England in 1066, Bayeux is one of the best places to visit in Normandy. The historic town centre in Bayeux provides plenty of cultural sights and charming restaurants, but it's the tapestry that is the main draw for tourists.
13 – Caen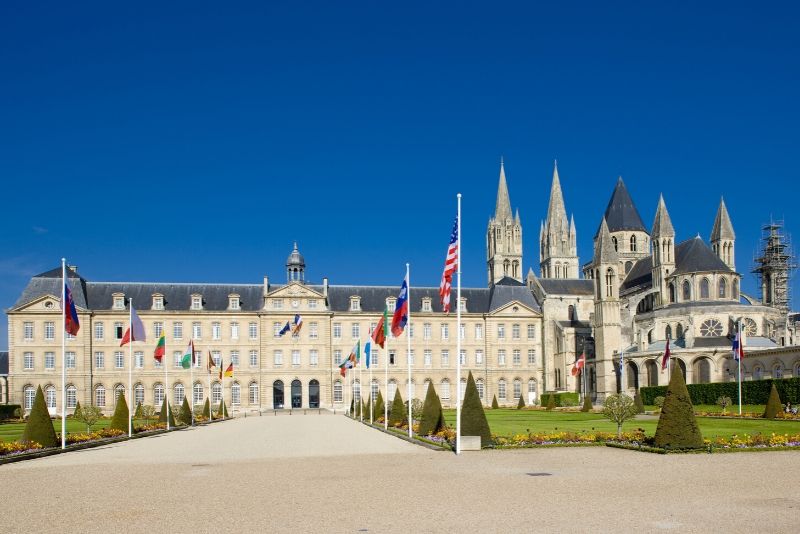 The port city of Caen enjoys a location on the River Orne and is one of the oldest university towns in France. There's an eclectic mix of things to do in the city thanks to bustling markets that sell fine wine and fresh produce, art galleries and fashion boutiques. The restaurant scene is thriving too, with fine French cuisines, as well as street-side patisserie and creperies, offering plenty of culinary delights.
14 – Lisieux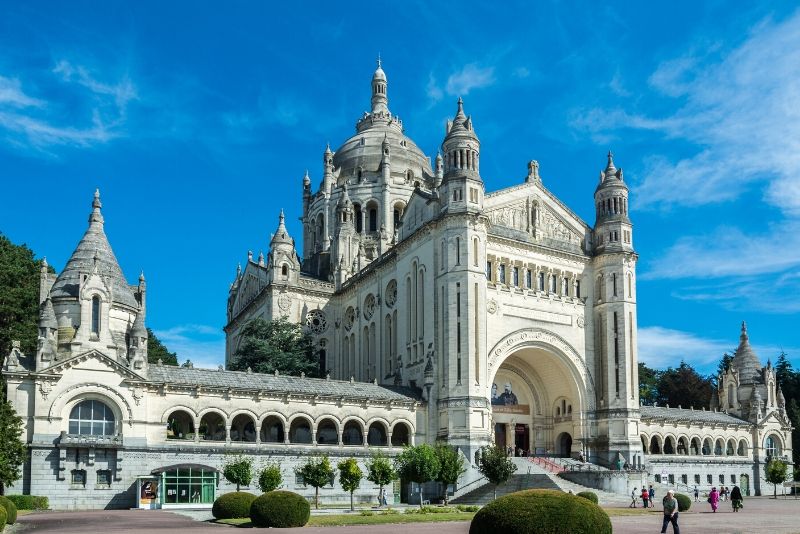 Lisieux is steeped in the Catholic religion and is regarded as one of the most important pilgrimage towns in France. The gothic Saint-Pierre church and Sainte-Therese basilica are prominent landmarks with their impressive mosaics.
15 – Deauville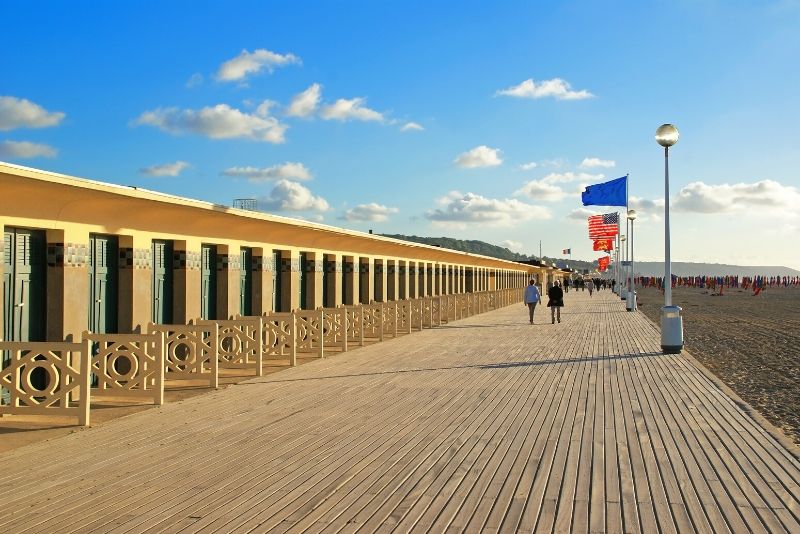 Deauville is a chic seaside resort in the Normandy region that is known for the location of many French movies. It's often referred to as the Parisian Riviera thanks to its close location to Paris (about a 2-hour drive) and sees many Parisians flock here for a weekend by the sea. 
16 – Honfleur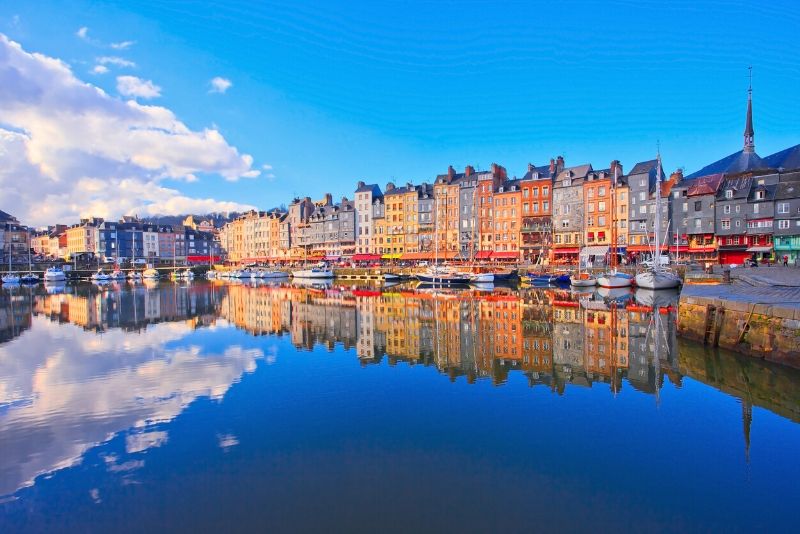 Another favourite with creatives and art lovers, Honfleur is known for its impressionist paintings and has a strong collection of Pairs artists who come and paint Honfleur's ever-changing light. If browsing art isn't at the top of your agenda, try the local restaurants or go for a walk along the old harbour.
17 – Le Havre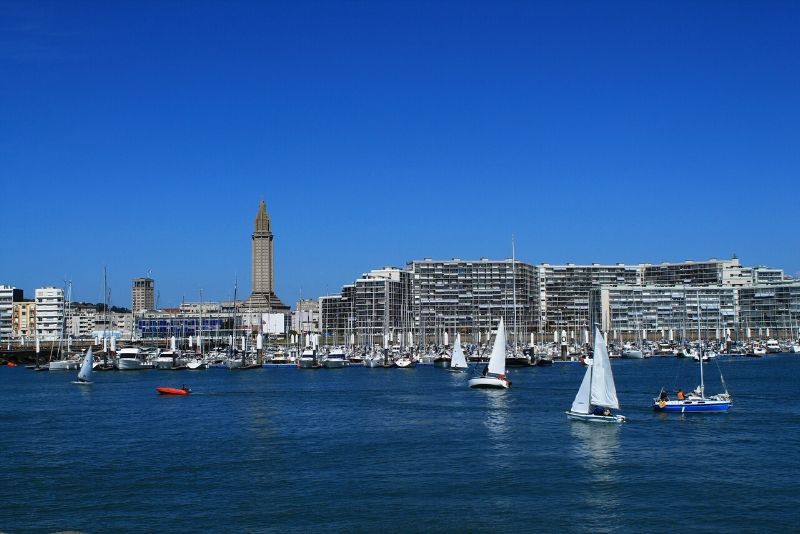 Le Harve was heavily bombed during World War II but has since undergone reconstruction to become a UNESCO World Heritage Site. Highlights in the area include a waterside art museum, a scenic marina and a long pebble beach that makes for a great stroll all year round.
18 – Etretat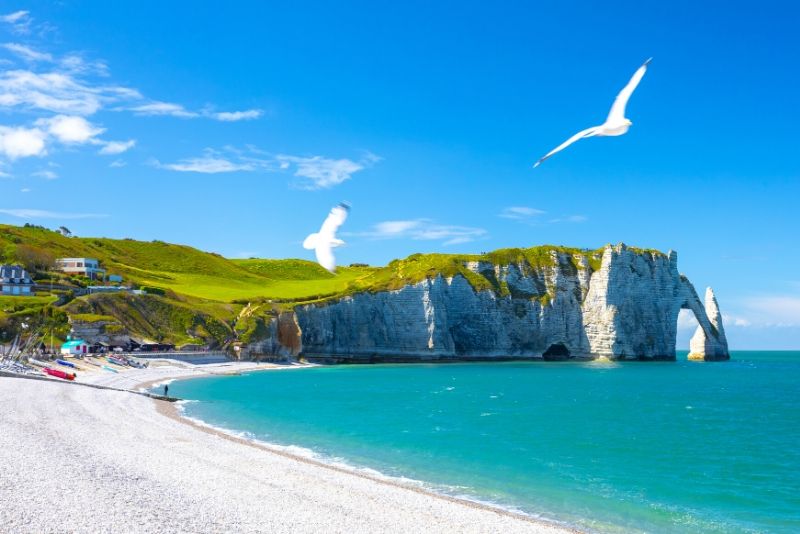 Etretat is known for its impressive sights of the white cliffs as well as three natural rock arches that peer over the Atlantic ocean. Away from the cliffs, there's a charming old town that is full of interesting old half-timbered buildings that feature neon signs, which signify a perfect blend of old and new found in Etretat.
19 – Fecamp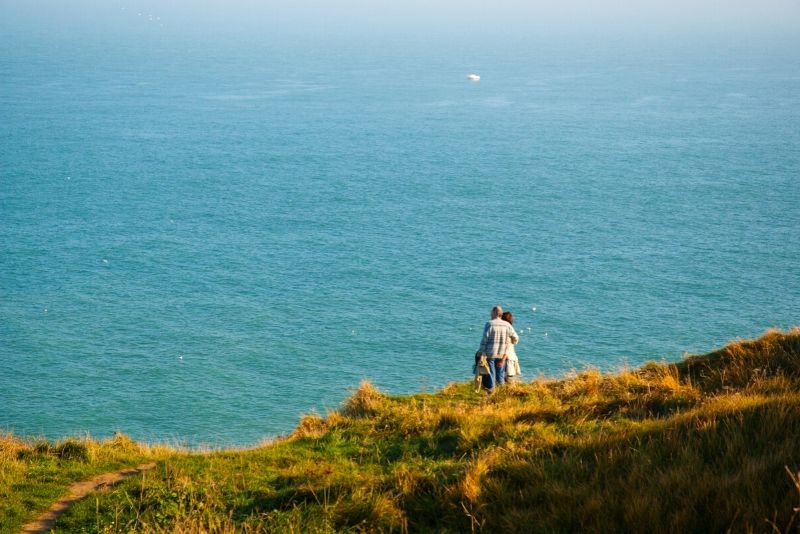 Located on the Alabaster Coast, Fecamp is well known for the Abbey Church of the Holy Trinity, which is a gothic building that is as long as the Notre-Dame de Paris. The outskirts of Fecamp feature several scenic walking trails that provide cliffs and countryside to explore.
20 – Rouen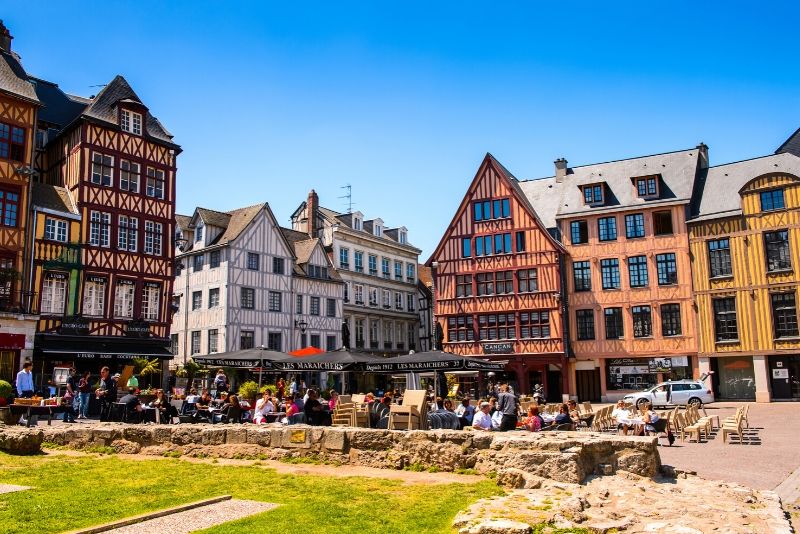 Rouen is around a 90-minute drive from Paris and is the capital of the French region of Upper Normandy. It's most recognised as the location where Joan of Arc was burnt at the stake, and is regularly visited for its majestic cathedral that inspired Monet to paint over 30 canvases.
21 – Saint-Valery-en-Caux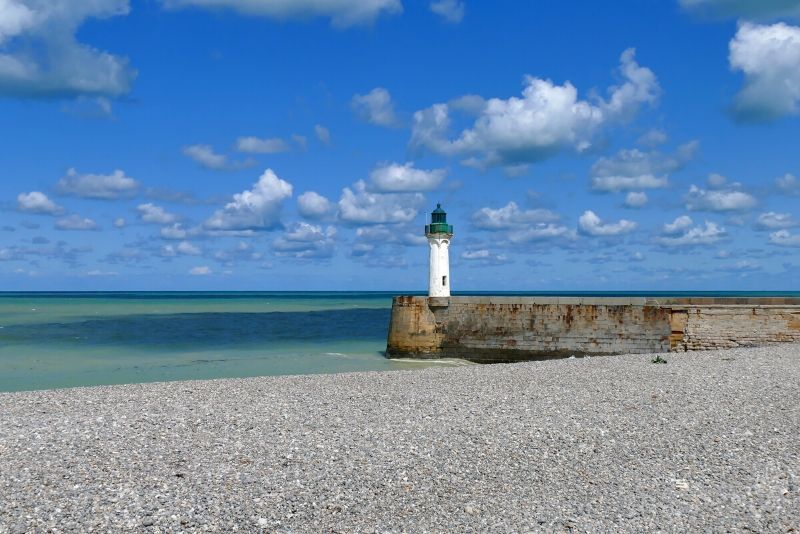 Not far from Fecamp is where you will find Saint-Valery-en-Caux, a small fishing village that is popular with tourists during the summer. Most who visit here go for a walk along the pebble beach and head to the town to enjoy local restaurants, cafes and shops. The white chalk cliffs are also a prominent feature and are visited regularly by tourists.
22 – Dieppe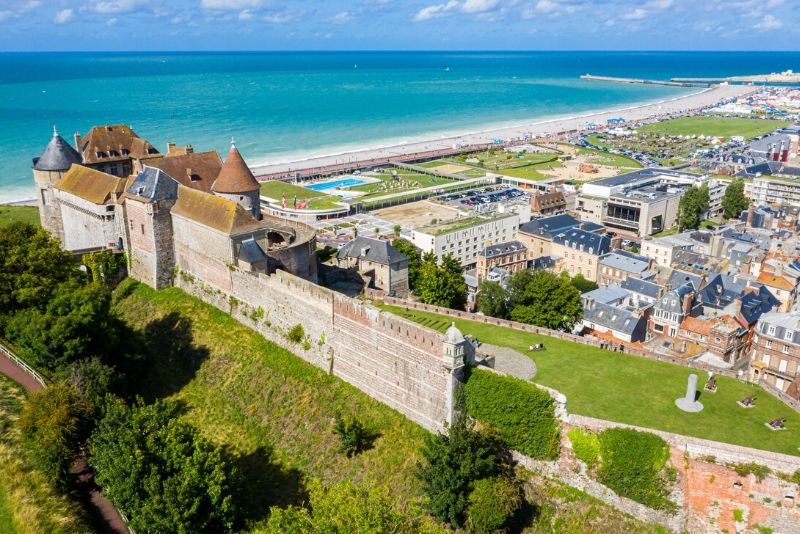 Dieppe is the oldest seaside resort in France and is has the nearest beast to Paris. A visit here will uncover modern buildings mixed in with old fisherman's huts, which only adds to the distinct charm on offer. There's a cliff-top castle here, as well as a theatre dedicated to the Allied Dieppe Raid of 1942 in World War II. If you find yourself in Dieppes, check out the market which runs every Saturday and be sure to stop at one of the local restaurants to sample the cuisine on offer.
23 – Le Treport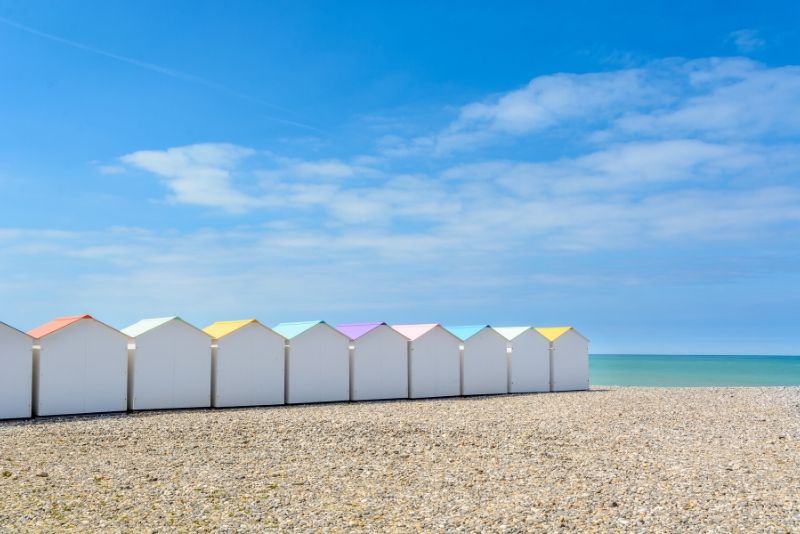 One of the closest Normandy areas to Paris, Le Treport is a quaint seaside resort with tall cliffs overlooking the sea and a pebble beach that is ideal for a stroll. Tourism is big on the agenda here, with its location on the shores of the English Channel attracting many day-trippers from the UK.
We hope you enjoyed our selection of places to visit in Normandy from Paris. Do not hesitate to comment below if you have any questions.
Wishing you an excellent journey in Normandy. 🙂