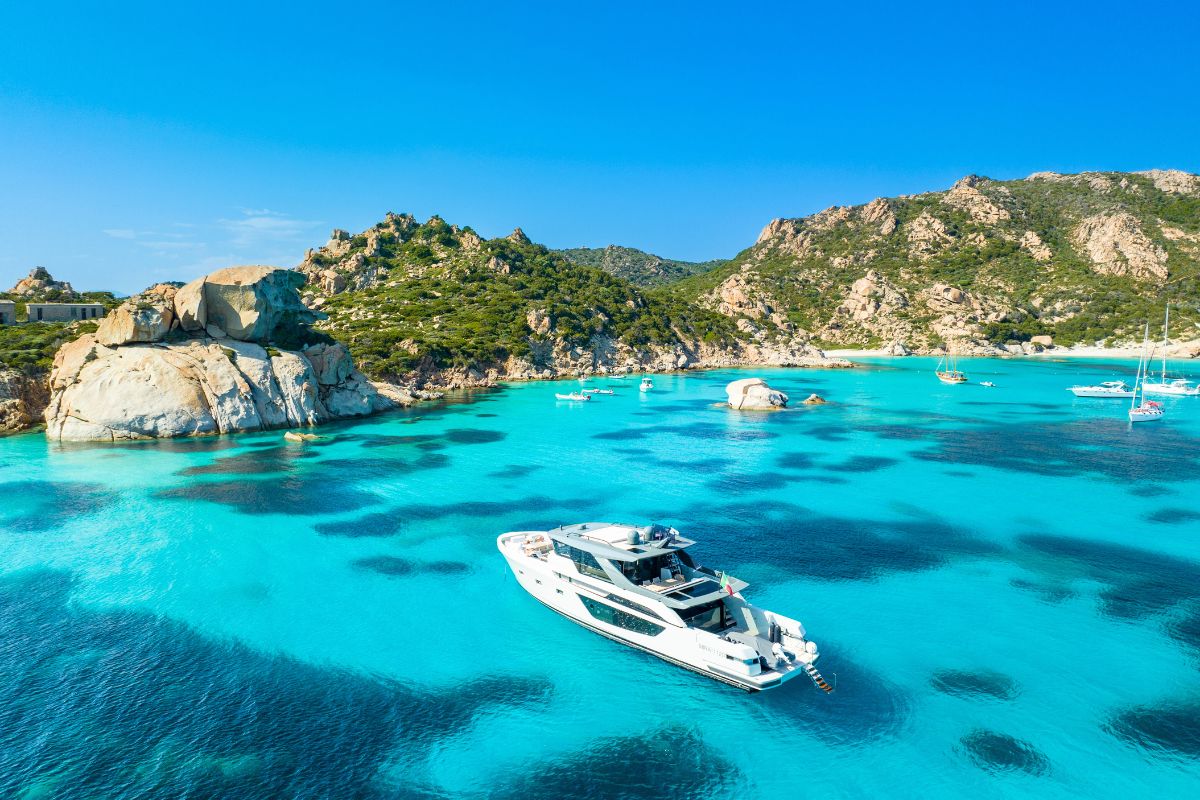 Set off to experience La Maddalena boat tours and discover the best hidden treasures, as well as the natural wonders that make this area one of the most enchanting destinations in the Mediterranean!
A protected national park established in 1994, the La Maddalena archipelago covers an area of about 180 square kilometers and offers you a unique marine and terrestrial ecosystem.
This guide will take you through a series of exciting tours so you won't miss a thing about La Maddalena and the other islands. From breathtaking landscapes to pristine beaches, scuba diving, and boat trips.
How to visit the archipelago?
The archipelago consists of seven main islands: La Maddalena, Caprera, Santo Stefano, Spargi, Budelli, Santa Maria, Razzoli, and numerous smaller islets.
It is impossible to see them all in one day, as each offers sights and beaches that take time to explore.
Usually, depending on your starting point, you will be able to visit some parts of the archipelago, while others may remain out of reach.
Spargi, Budelli, Santa Maria, and Razzoli (which are located nearby) can generally be visited in one excursion, with stops of varying lengths. While Caprera, which lies to the right of La Maddalena island and is connected to it by a bridge, can be visited by speedboat, but also by bicycle or minivan!
In short, if you want to explore this area there is something for everyone. You just need to decide on the means of transportation and the destinations, and the tour operators will take care of the rest.
Remember that you can always charter a private boat and customize the itinerary to your liking!
First of all, to visit the La Maddalena archipelago you can:
A boat excursion is almost a must, especially if you want to enjoy the best coves in peace and quiet.
Let's find out together in detail how you can organize yourself to experience the best vacation in La Maddalena!
Reaching La Maddalena by ferry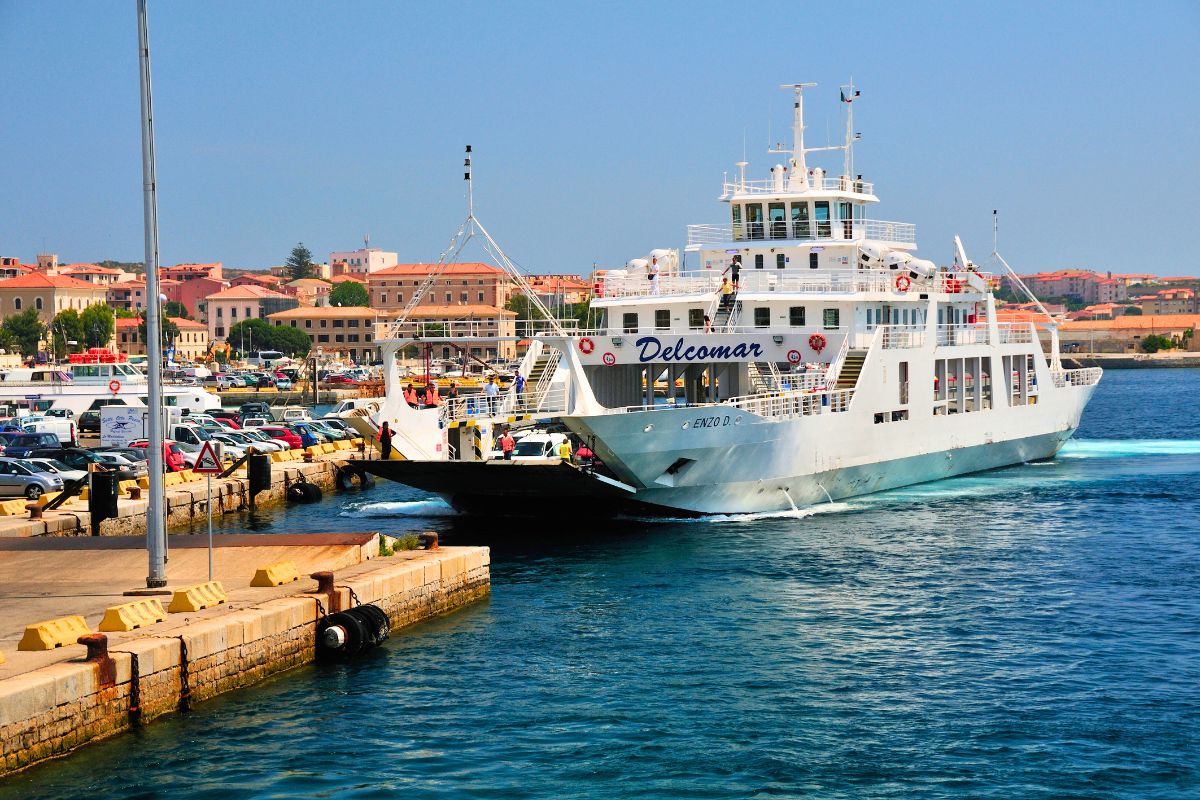 Reaching La Maddalena by ferry is really easy! It only takes 15 minutes from Palau, and the Delcomar company offers routes every half hour throughout the day.
As for prices, you only need to take a look at the fares. Keep in mind that a round-trip ticket for an adult in summer costs €8.70, or €7.40 leaving on Friday and returning on Sunday (weekend ticket).
If you choose the ferry as your means of transportation to reach La Maddalena from Palau, you have two options:
1 – Travel by car
In this case, the ticket is around €20 round trip (ferry + car). With your car, you can independently explore the island of La Maddalena and Caprera and reach the most remote beaches and spectacular viewpoints.
However, you will need to make sure to drive carefully and obey the traffic rules on the island. To get around La Maddalena by car you will find directions to both the beaches and Caprera.
However, remember that finding parking near the beaches is difficult if you don't move early in the morning, especially in high season.
Otherwise, the only thing you'll have to think about is enjoying the views and the blue water in the area!
2 – Traveling without a car
The island of La Maddalena is quite large and exploring it on foot is difficult. Without transportation, visiting the most beautiful beaches and bays is almost impossible.
If you travel without a car, on the island of La Maddalena you can rent one, or opt for a bicycle and scooter. Prices vary depending on the season, but they are generally quite expensive.
The cheapest option is to use bus shuttles to move between different locations in the archipelago. There are buses connecting La Maddalena to Caprera and all the most popular beaches on the main island. However, services may be less frequent and it is advisable to check schedules in advance.
Without a shadow of a doubt, the best alternative after reaching the island by ferry is to book a La Maddalena boat tour to see the area from a different perspective and experience a unique vacation!
Take a boat trip from La Maddalena island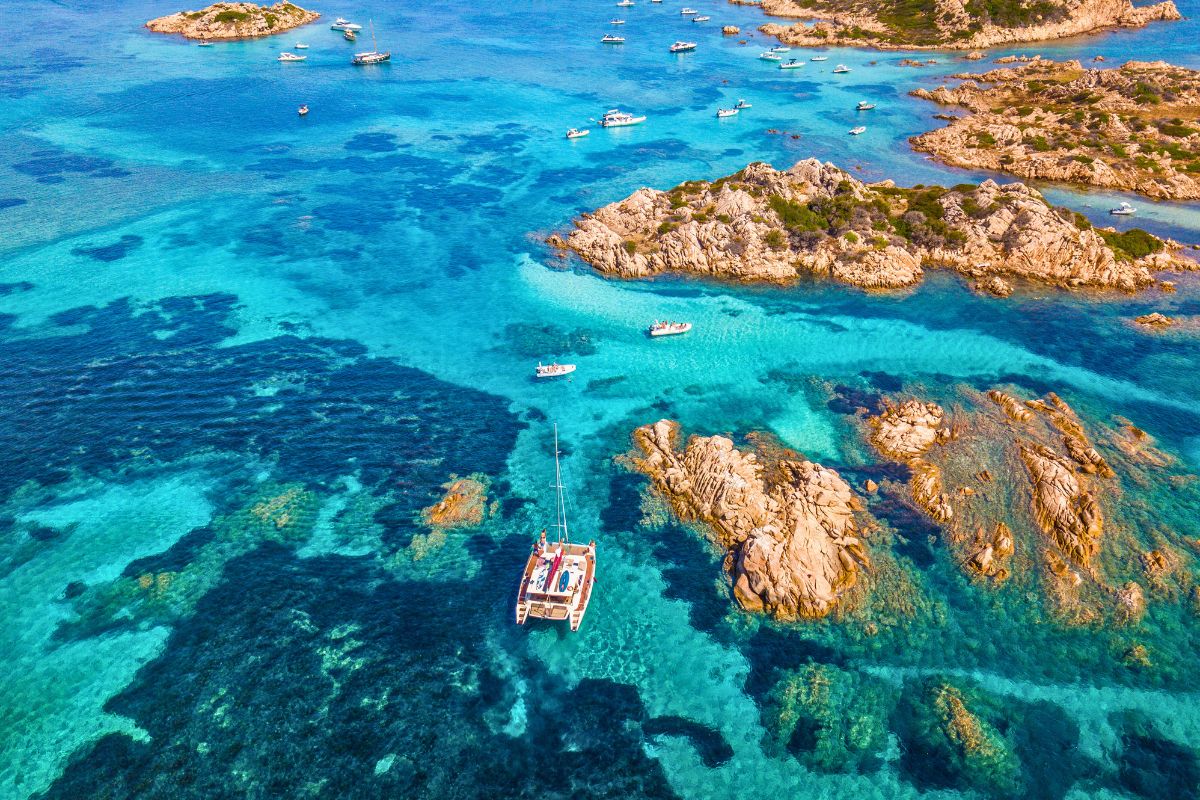 There are several boat tours available departing from La Maddalena. Some allow you to explore the beautiful islands of the archipelago such as Spargi, Budelli, Razzoli and Santa Maria.
Others take you to discover the island of Caprera, famous for its enchanting beaches and unspoiled nature. In this case you will circumnavigate the island of Caprera, stopping at different points to swim and enjoy all it has to offer.
Among the boat tours in La Maddalena that are offered, you can choose a dinghy boat tour from La Maddalena, shared for up to 11 participants, or a private one to experience it just with friends or family. The tour will take you to discover Budello, Razzoli, Santa Maria and Spargi, with drinks on board and stops for swimming.
Or, you can opt for a motorboat tour, which will take you to discover the most beautiful beaches and coves of the archipelago: from Cala Granara on the island of Spargi, to the Spiaggia del Cavaliere in Budelli, and again to Cala Coticcio on the island of Caprera. During the tour you will have the opportunity to admire the islets of Paduleddi and also the famous Pink Beach.
Among the available options you will also find boat tours for up to 12 people heading to Budelli's Pink Beach, Piscine Naturali, and to the island of Santa Maria or Spargi, depending on weather conditions.
There is also no shortage of vintage gozzo tours, which are even more original! The vintage Maddalena gozzo accommodates up to 7 people and takes you to Budelli, Razzoli, Santa Maria and Spargi.
As you can see, if you want to reach La Maddalena by ferry, once on the island you will have plenty of alternatives to choose from to visit the other islands and wonderful coves in the area.
Book a boat tour to La Maddalena from Sardinia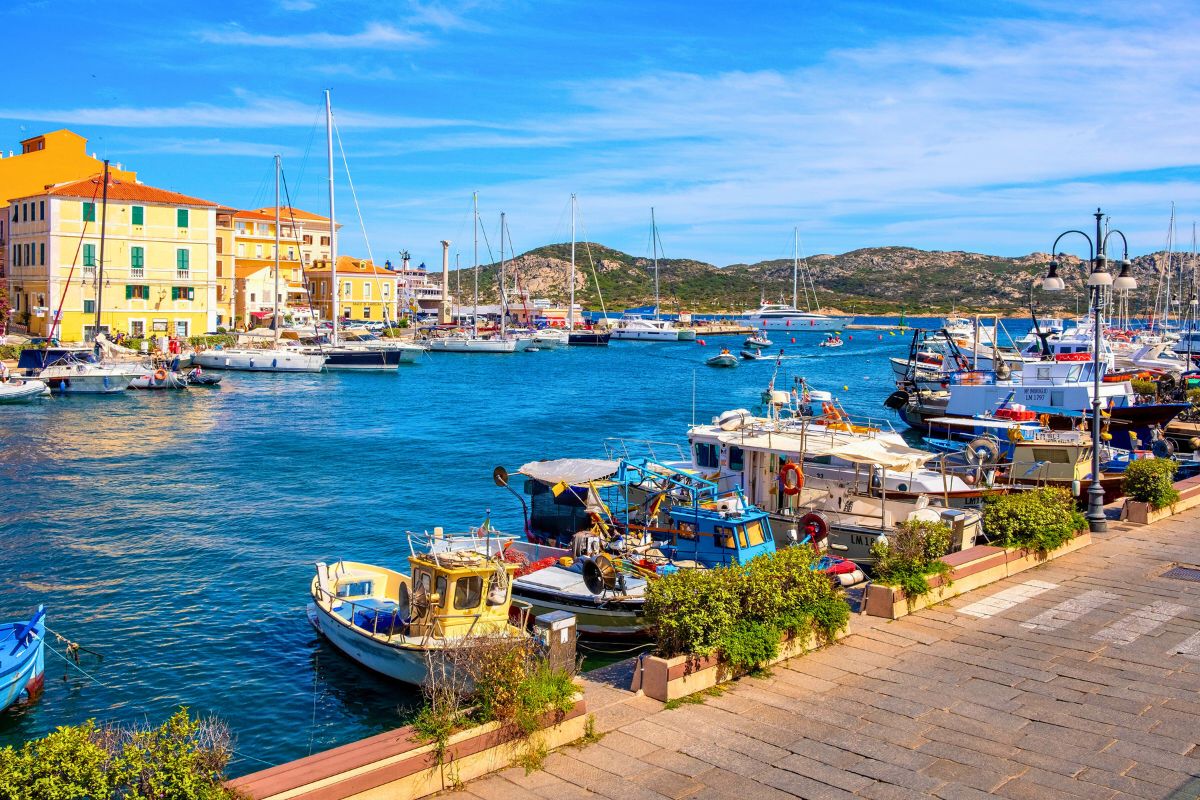 A great way to discover the archipelago is to book a boat excursion from the northeast coast of Sardinia.
There are several options available, including day or half-day trips with experienced guides who will take you to visit the surrounding islands, popular beaches, and marine protected areas.
This is an opportunity to admire breathtaking scenery, snorkel and discover places otherwise inaccessible by land, departing directly from the coast of Sardinia.
Where do the best boat tours to the archipelago depart from?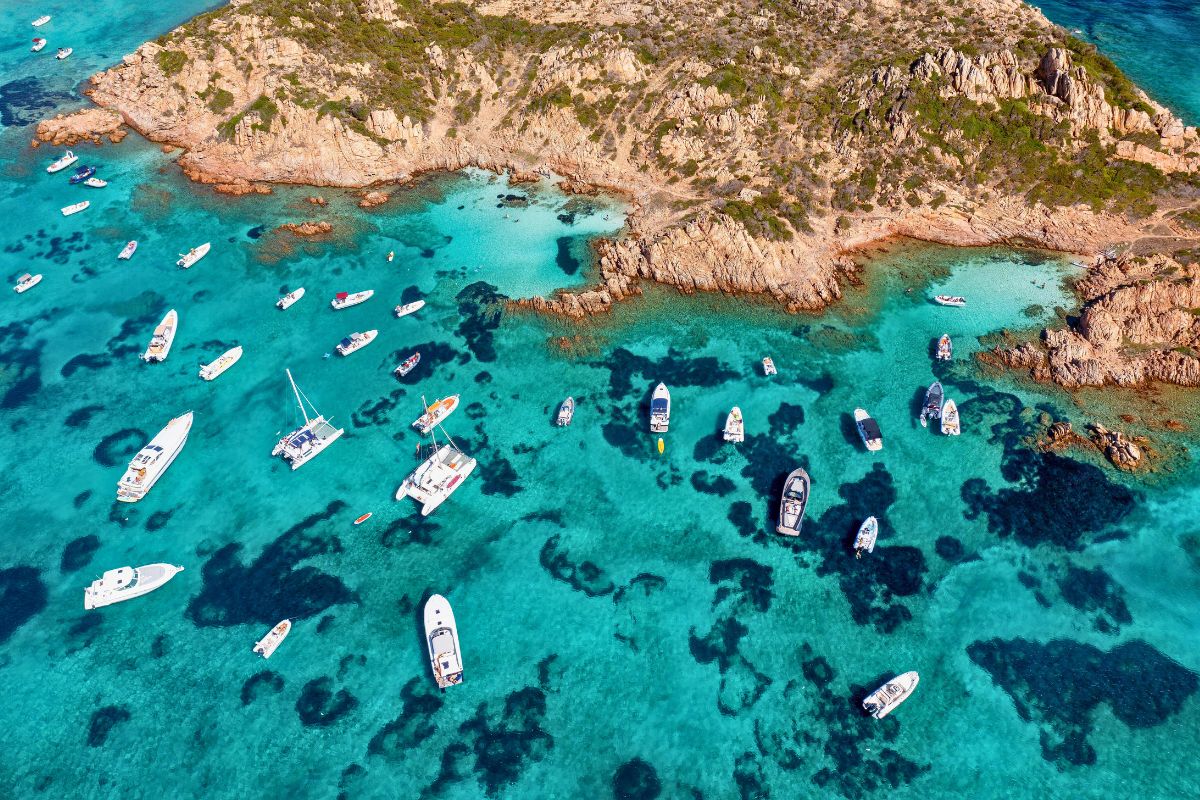 La Maddalena boat tours depart from different locations along the northeastern coast of Sardinia, for example Palau, Santa Teresa Gallura, and Porto Pollo. You can book trips of different durations and with different stops along the archipelago.
La Maddalena boat tours from Palau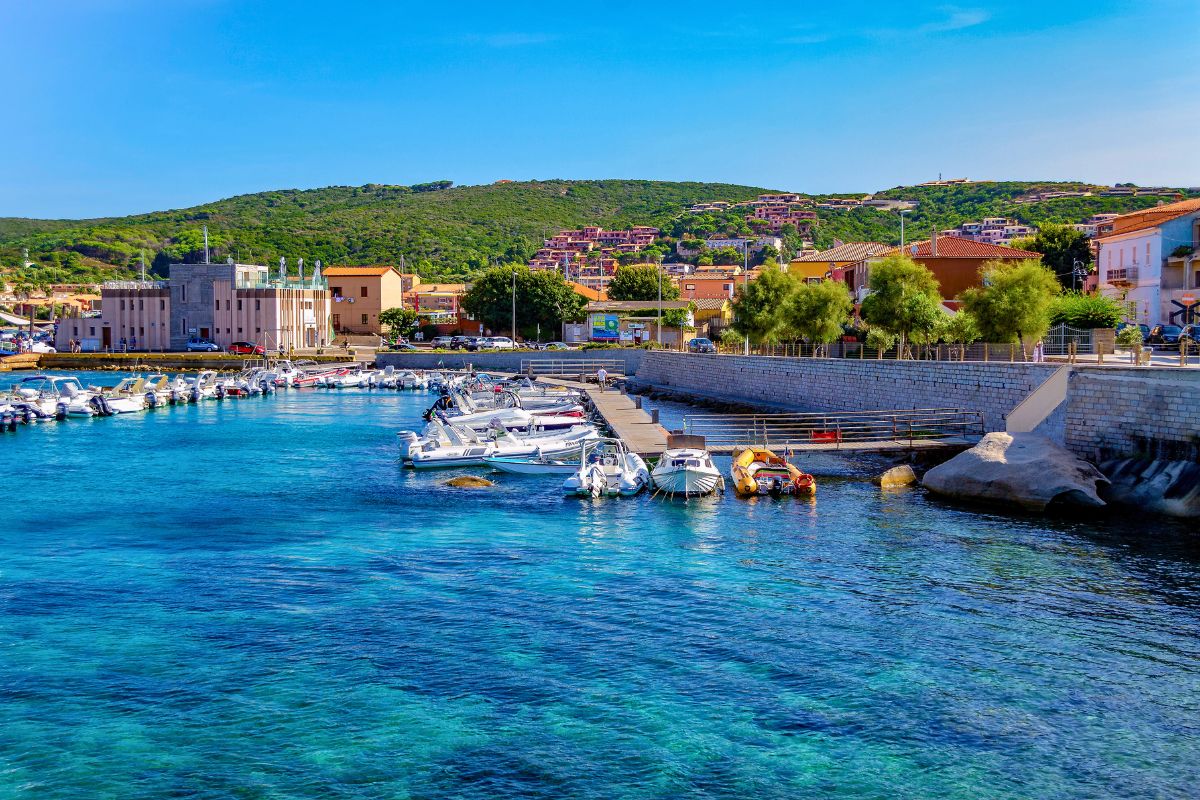 Palau is a delightful coastal resort located on the northeastern coast of Sardinia.
It is about 40 kilometers north of Olbia and is the main departure point for ferries from the mainland to La Maddalena.
From the city, you can:
Take a ferry to reach the main island. Ferries to La Maddalena depart regularly during the peak tourist season and the trip takes about 15-20 minutes.
Book private or shared boat tours that include expert guides and an itinerary tailored just for you!
If you choose an organized excursion you can opt for the boat, catamaran, private or shared sailing boat, or a motorboat tour!
Other activities you can do in Palau:
La Maddalena boat tours from Santa Teresa Gallura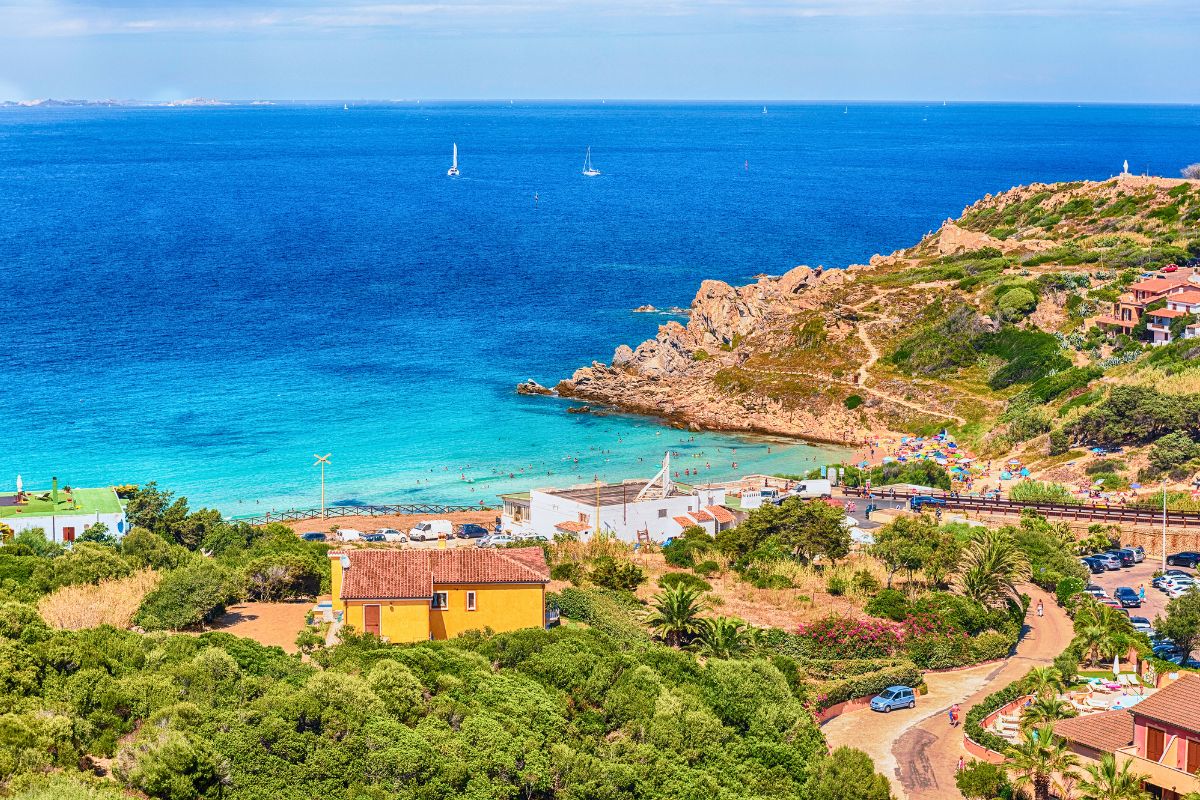 Santa Teresa Gallura is a town located on the northern tip of Sardinia and an ideal starting point for exploring the La Maddalena archipelago.
From Santa Teresa Gallura, one can take a ferry to La Maddalena Island lasting about 20-30 minutes.
Alternatively, you can book La Maddalena boat tours through one of several agencies that offer itineraries to the archipelago.
All include visits to various islands and beaches, while the most popular destinations include La Maddalena, the island of Caprera, Cala Corsara, Spargi and Budelli.
In any case, before booking we recommend that you make sure the places you wish to visit are included in the itinerary.
La Maddalena boat tours from Cannigione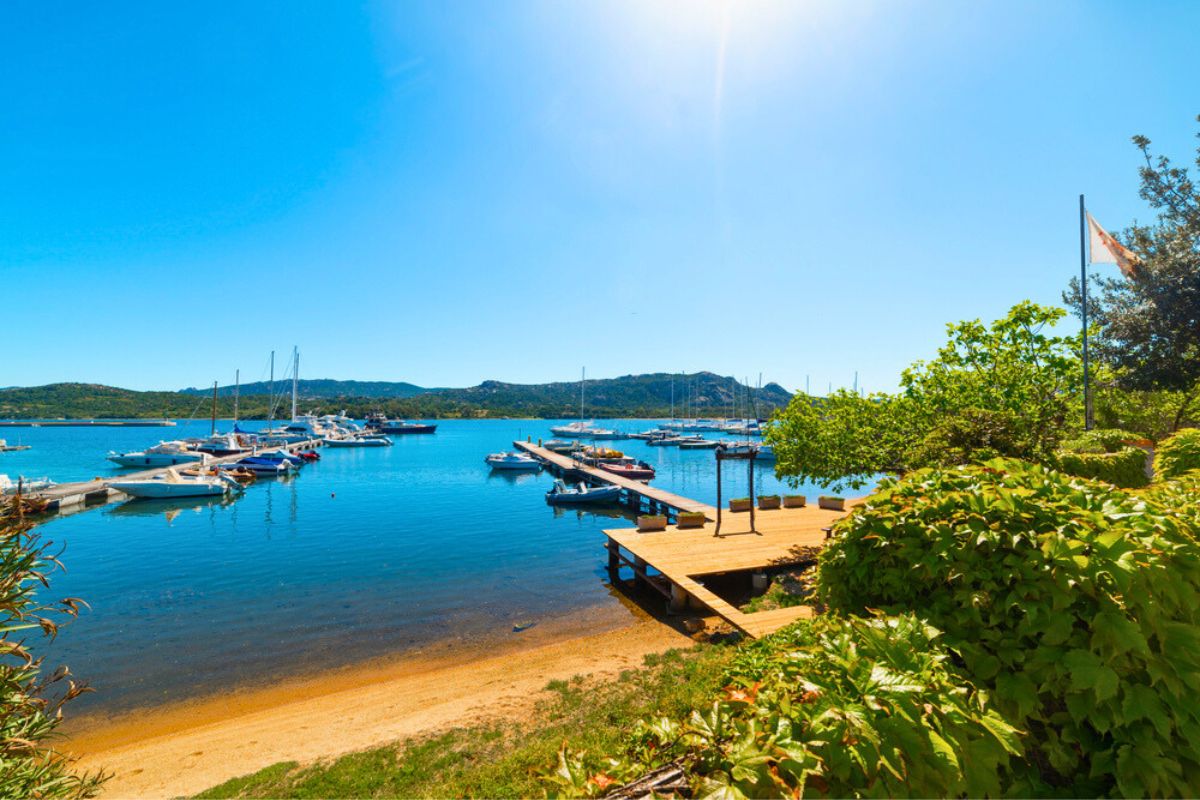 Cannigione is a tourist resort in Gallura. It is a small, picturesque town with a nice summer atmosphere.
Here you will find a variety of restaurants, bars, stores and tourist services to meet your needs while on vacation.
Its port is one of the main departure points for boat trips to the La Maddalena archipelago. There, you will find a variety of boats available for guided tours and private boat rentals.
We also recommend visiting its harbor: a walk along the pier offers truly stunning panoramic views of the sea and moored ships.
The must-do tour if you are in Cannigione is the one by catamaran, which will allow you to see the best places and enjoy a lunch in paradise with all the best amenities. By the way, if swimming is your passion, you can snorkel and see all the colorful fish that inhabit the area.
Before starting the excursion, the skipper will choose according to the sea and weather conditions which stops to make. It is usually 2 or 3 stops between Spargi, Budelli, Santa Maria, Razzoli or Caprera.
A second option available from Cannigione is the motor yacht tour, up to 195 participants. This is a 7-hour tour that takes you to discover Razzoli, Budelli and Santa Maria, all to be seen at a slower pace to enjoy each place without rushing.
Finally, if you want to discover mostly Caprera from Cannigione, why not opt for asnorkeling excursion? So you can move between Punta Rossa, Cala Andreana, and the Wreck Beach, and again between Cala Portese, Cala Brigantina, Baia Candeo and Baia di Porto Palma, all with mask and snorkel!
La Maddalena boat tours from Baja Sardinia, Sassari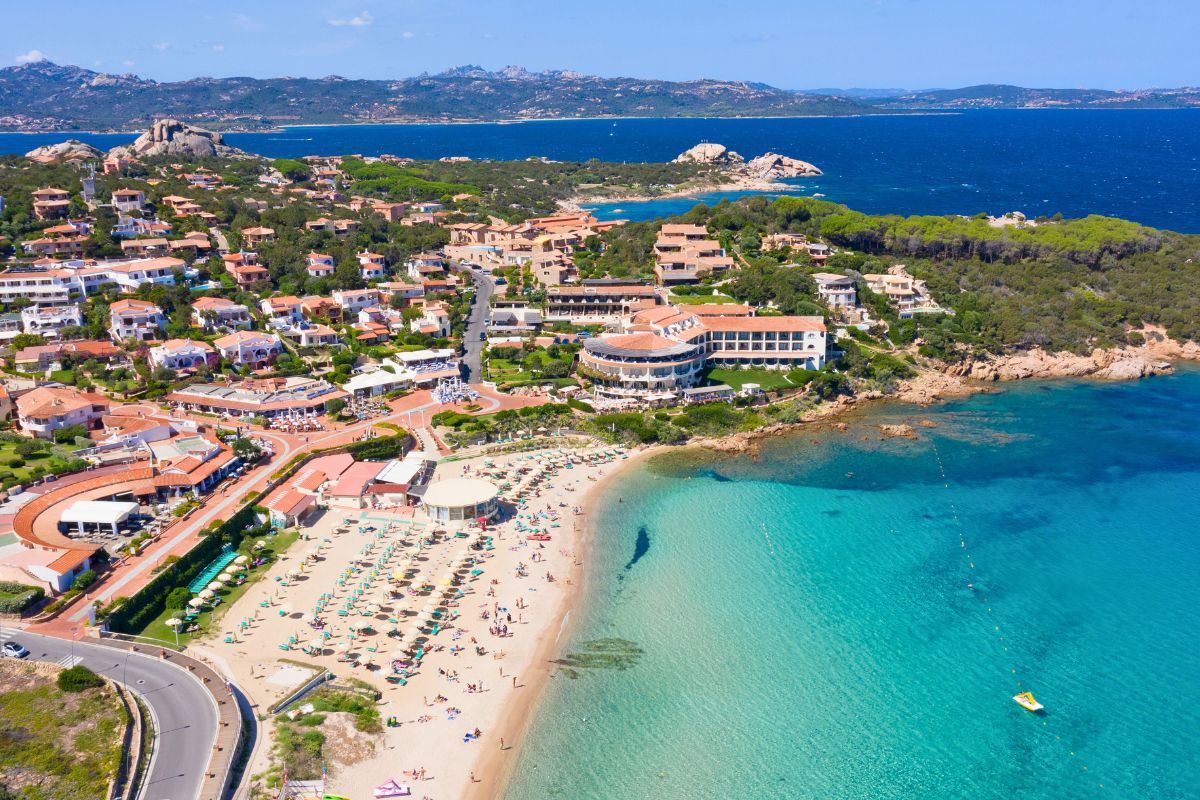 Baja Sardinia is located near Sassari, and does not have a ferry port to La Maddalena, but offers several tours that allow you to reach the islands in comfort!
One option is the tour by motor yacht of 12 meters, the perfect solution to fully enjoy the sea and coastal views of La Maddalena. In a boat tour of about 7 hours you can explore Spargi Island and the picturesque Cala Corsara, as well as Budelli Island and Santa Maria, with a panoramic view of the famous Pink Beach. In passing, you can also see Santo Stefano and Caprera.
Many more excursions are available from Cannigione, just a 15-minute drive away.
La Maddalena boat tours from Porto Pollo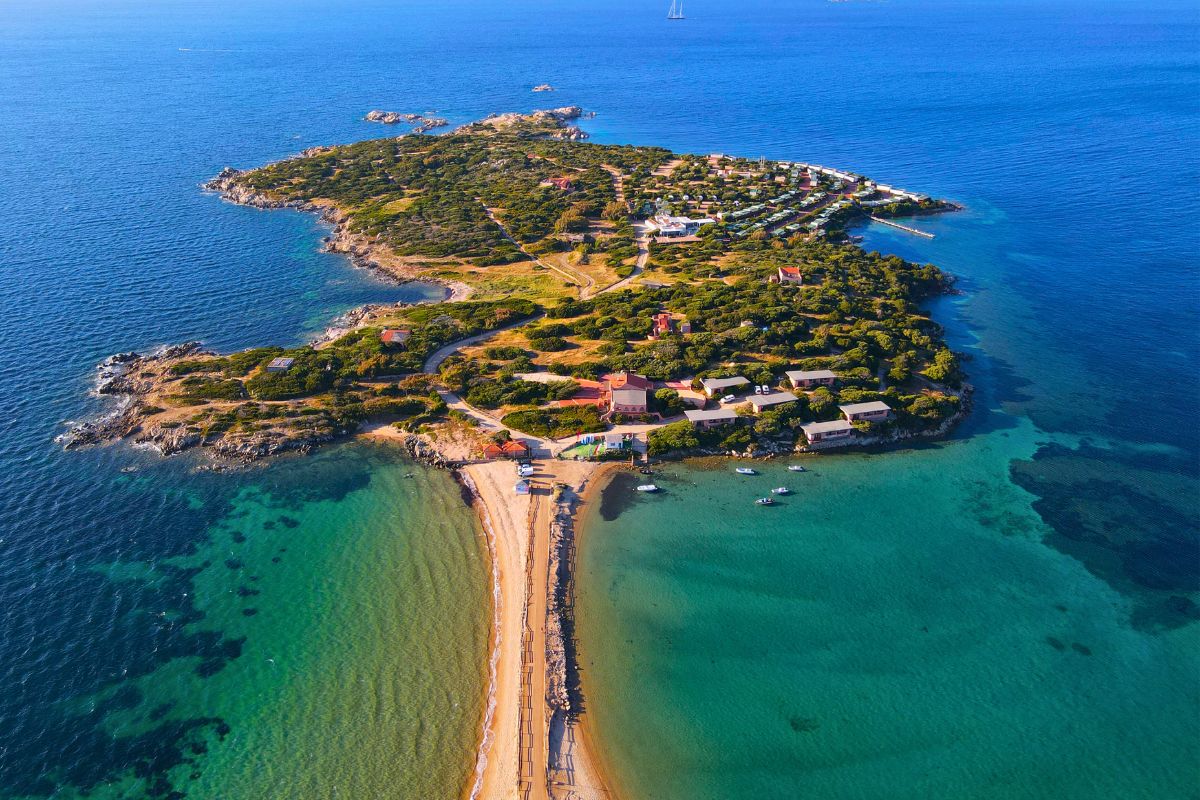 Porto Pollo is a true paradise for water sports enthusiasts and the ideal starting point for La Maddalena boat tours along the northern coast of Sardinia.
From here you can book excursions that will take you to enchanting places.
For example, how about a snorkeling excursion in an inflatable boat of 8 hours with up to 11 participants? The skipper will take you swimming in the best areas and tell you all the interesting facts about the area that only a local would know!
Other options are available from Palau, just a 10-minute drive away.
La Maddalena boat tours from Olbia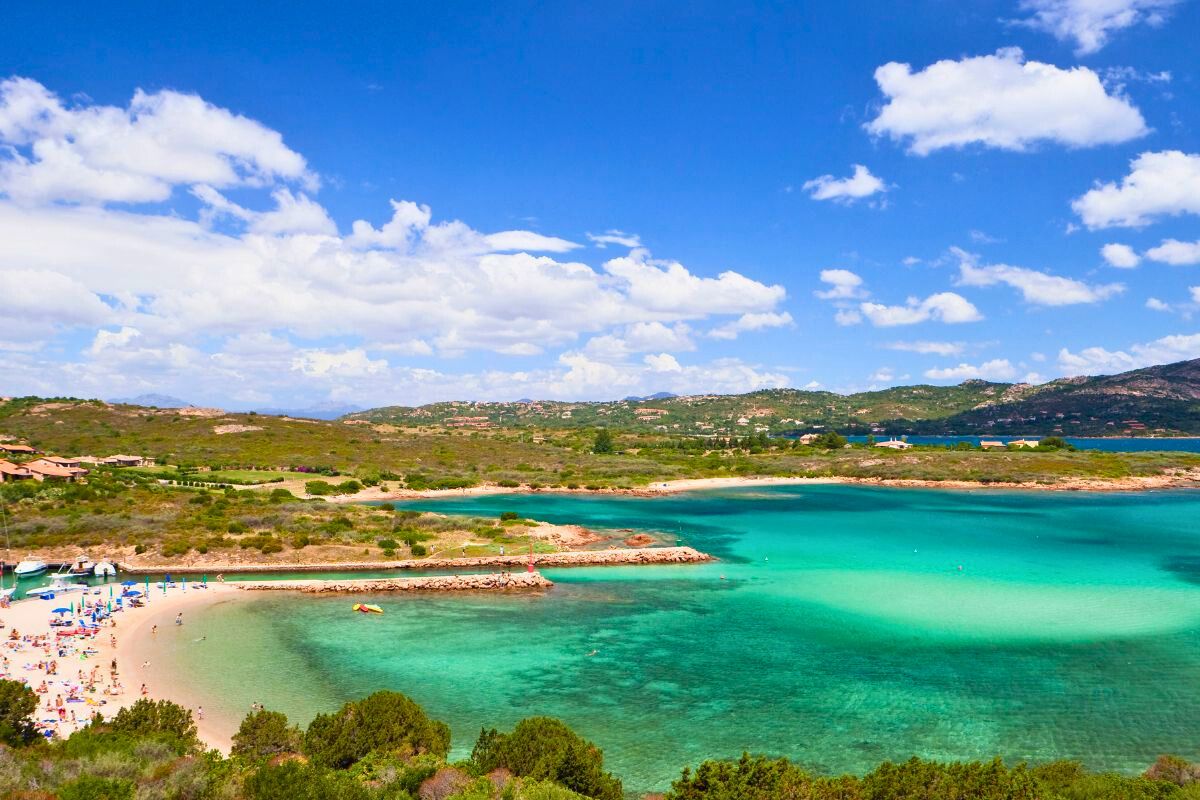 If you wish, you can also travel from Olbia to the La Maddalena Archipelago.
For an exclusive experience, you can rent a private boat or dinghy. There are several charter companies that offer a wide variety of boats. If you rent a motor boat, make sure you have a valid boat license, or hire a skipper.
We recommend booking in advance to ensure availability, especially during the summer months.
Olbia is an ideal base for visiting the La Maddalena archipelago, offering a variety of transportation and tour options to suit your needs.
Remember to check if lunch and landing fee at the archipelago are included, after which put on comfortable clothes and set off to discover the best sea you've ever seen.
La Maddalena boat tours from Golfo Aranci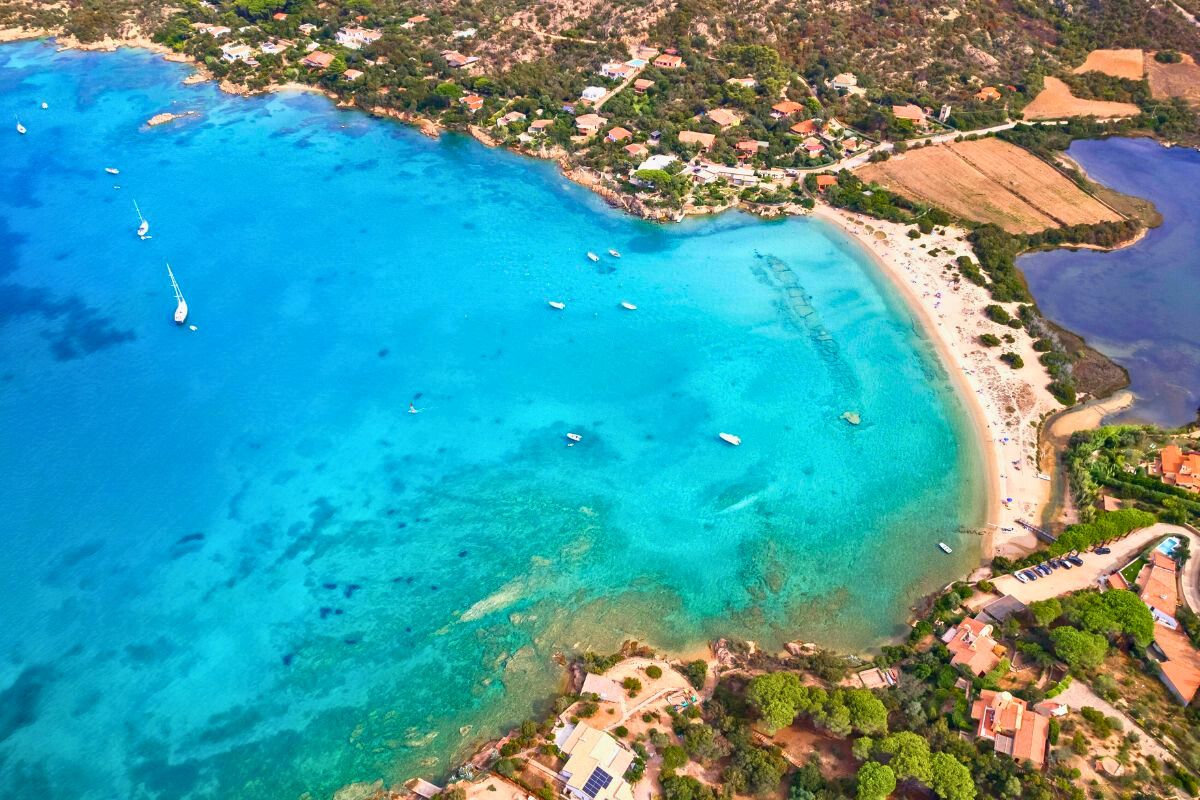 Golfo Aranci is located 15 kilometers north of Olbia and is a resort famous for its beautiful beaches with white sand.
Golfo Aranci has a marina and is an important starting point for boat trips to the Maddalena Islands and other maritime destinations.
Book a boat tour from the Golfo Aranci harbor to explore the surrounding islands, stop for a swim, and enjoy the area's scenery.
And if you want more, indulge in the luxury and comfort of an exclusive yacht for up to 12 people. Every moment will be an opportunity to soak in the crystal clear waters, admire breathtaking views and capture unforgettable memories.
La Maddalena boat tours from Porto Pozzo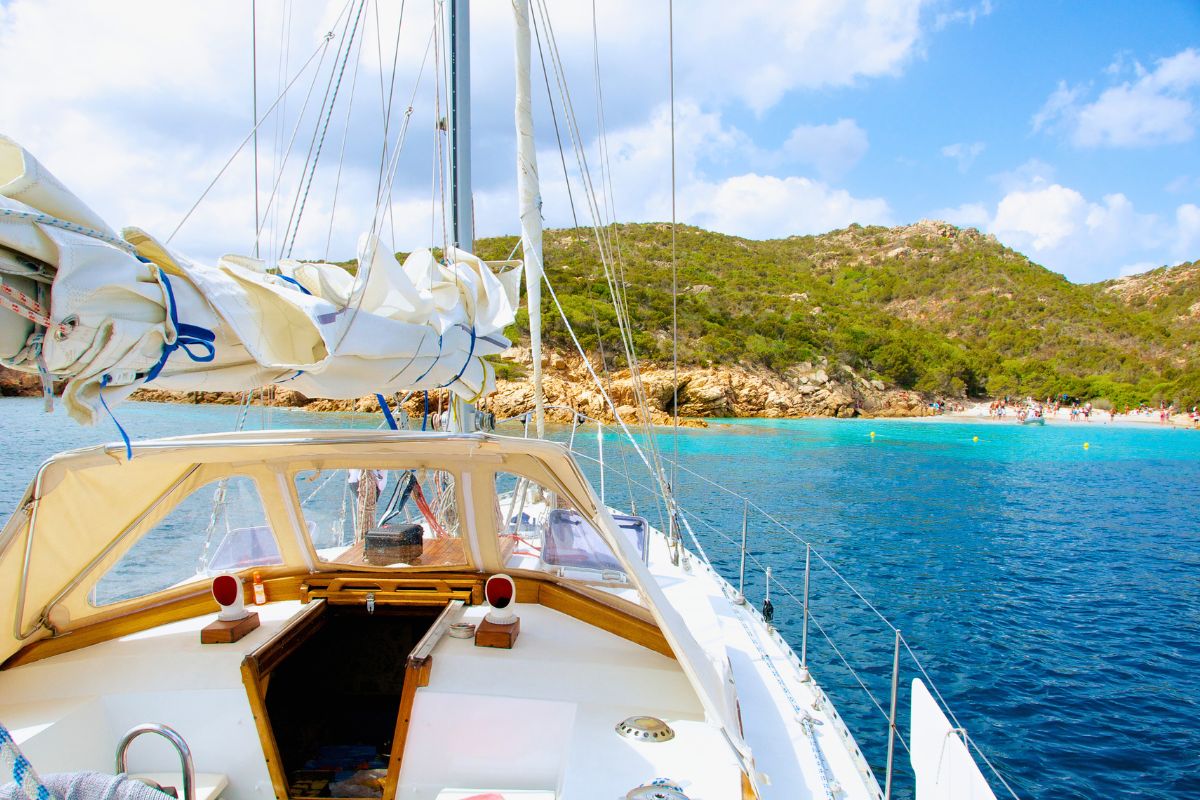 Porto Pozzo is a quiet and picturesque town on the northwest coast of Sardinia. Its waters and proximity to the Maddalena Islands make it an ideal base for exploring the region.
It is about 10 kilometers southeast of Santa Teresa Gallura and about 50 kilometers west of Olbia and has a small marina, making it an excellent starting point for boat trips to La Maddalena and other nearby destinations.
Here it is possible to rent boats or join group or private tours to La Maddalena.
In particular, several catamaran tours depart from Porto Pozzo although included among the offerings from nearby Santa Terena Gallura, a town much better known touristically.
What activities can be done in La Maddalena?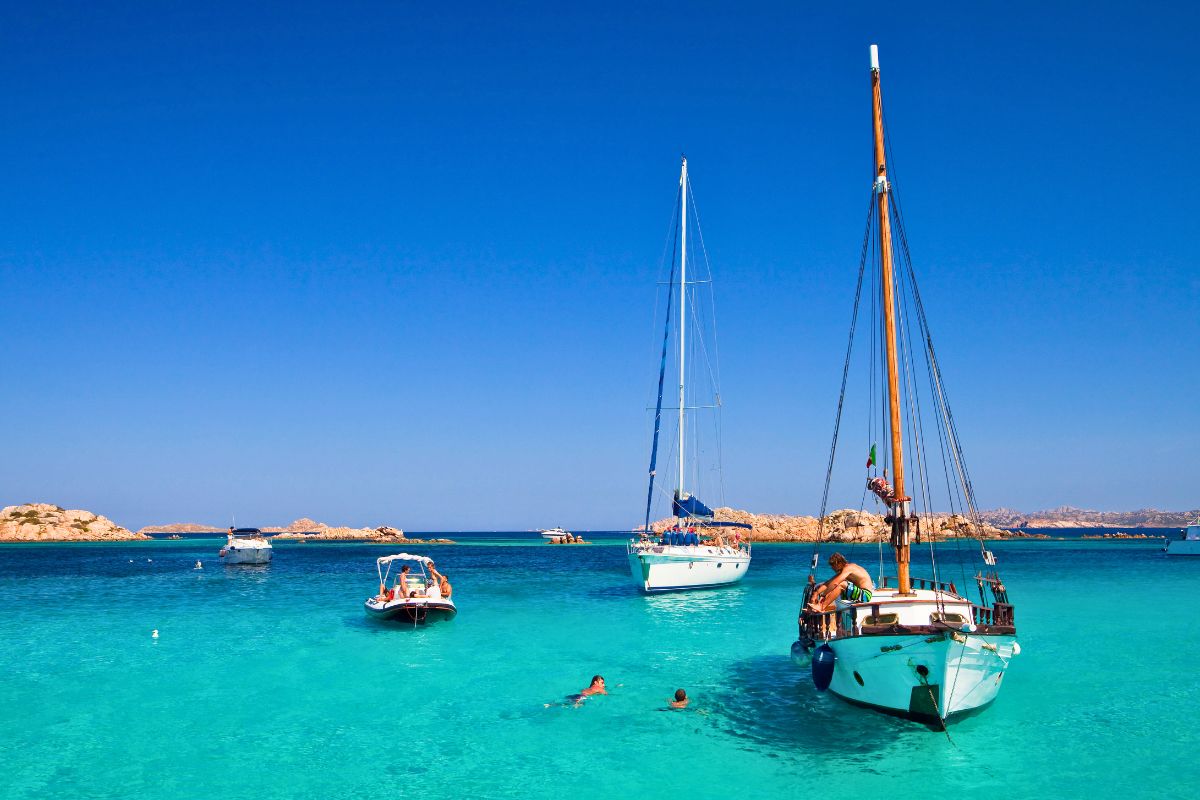 La Maddalena is the perfect area for anyone who wants to take a beach vacation, not only because of the color of the water, but also because it has a really varied offer to suit all budgets.
You can rent private boats, have shared experiences, go snorkeling and even scuba diving. The list is truly endless.
Let's find out together what are the best activities you can do while on vacation in this area of Sardinia!
Boat Excursions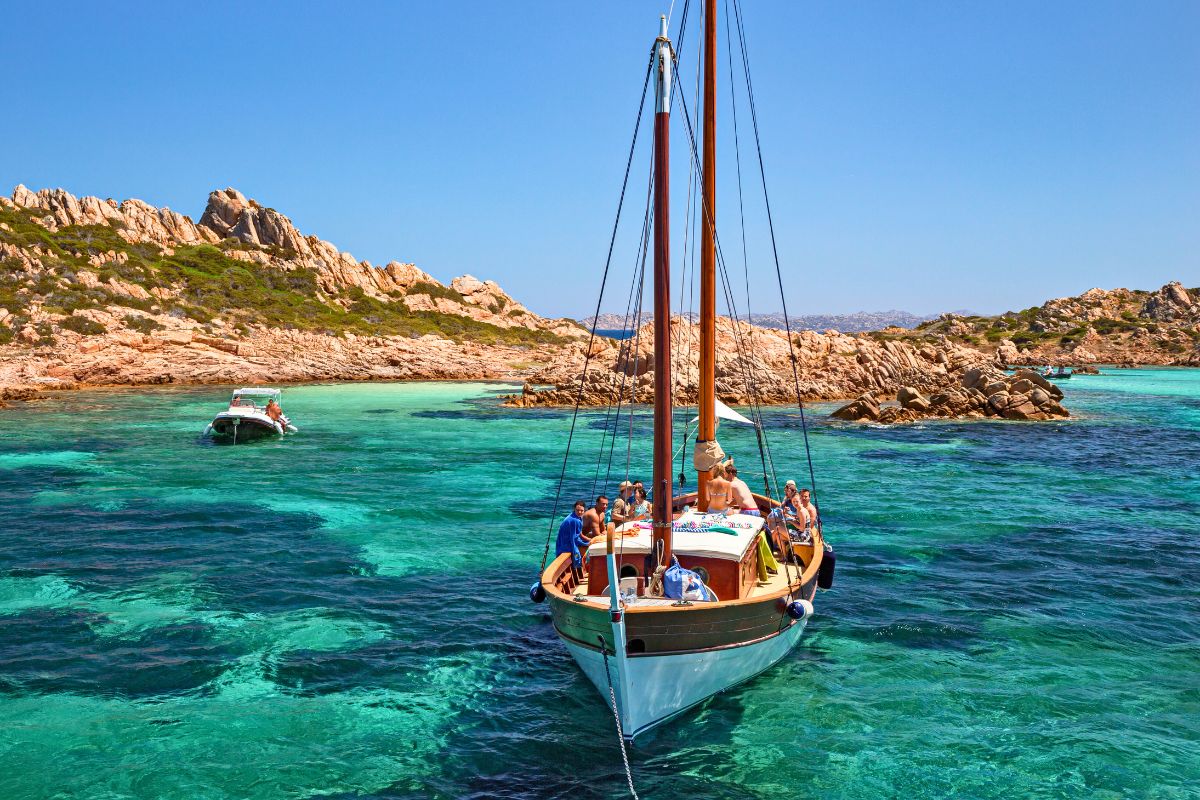 If you want to explore the beauty of the Archipelago, doing it from the sea is the perfect choice!
Depending on your budget, the number of people and your tastes, you will have several options to choose from. If you prefer a shared experience, you can opt for a motorboat trip. If, on the other hand, you would like a more intimate and personalized experience, you can choose a yacht or dinghy for a private tour, as well as a ride on a vintage sailboat or gozzo.
1- Standard boat excursions
Standard 7-hour La Maddalena excursions allow you to explore the beautiful islands of the archipelago. Generally you can choose between La Maddalena or Palau as your starting point and you will reach the islands of Santa Maria, Budelli and Spargi.
The boats can accommodate more or fewer passengers depending on the company. Thus, you will find options for up to 12 people, or larger boats at cheaper prices.
2- Dinghy tours
Renting a dinghy boat, on the other hand, is a popular option for exploring the archipelago on your own. You can create your own itinerary and visit the most fascinating islands and coves at your leisure.
Together with an experienced skipper, you will sail among the fascinating islands of Budelli, Razzoli, Santa Maria and Spargi. During the tour, you will have numerous opportunities to stop and take a dip in the beautiful natural settings of these islands, while the crew will share interesting anecdotes and stories related to the area.
3- Sailing trip
On the other hand, a sailing trip allows you to sail the waters of the archipelago in a peaceful and relaxing way. You can enjoy the sea breeze and admire the beautiful surrounding landscape.
La Maddalena sailing boat tours, allow you to move from island to island in a relaxed manner. With a private tour you can see the 7 main islands, or spend a whole week at sea away from the crowds of tourists.
4- Catamaran tours
If you prefer catamaran tours, then you can take a leisurely trip. You can explore the archipelago in a large, spacious boat, with the option of snorkeling stops.
Sit comfortably in the panoramic net at the bow and enjoy breathtaking views of the islands of La Maddalena, including Spargi and Budelli.
During the voyage you can learn about interesting places such as the pink beach of Budelli, Mount Budello, the military battery of Spargi, and the witch rock of Cala Corsaro.
5- Yacht Excursions
If a luxury experience is your thing, you can opt for a yacht tour, which allows you to explore the archipelago in style.
Every moment aboard the yacht will be a unique experience, with first-class services, staff attentive to your needs, and the ability to customize the itinerary to suit your desires.
6- Motorboat tours
Finally, get carried away by the unspoiled beauty of the La Maddalena archipelago with an exciting motorboat tour.
On board the spacious motorboat, which can accommodate up to 220/300 passengers, you will have the opportunity to admire the most important islands at an affordable price, but at a more leisurely pace.
This is an ideal option if you wish to share the experience with other travelers.
Snorkeling at the Marine Reserve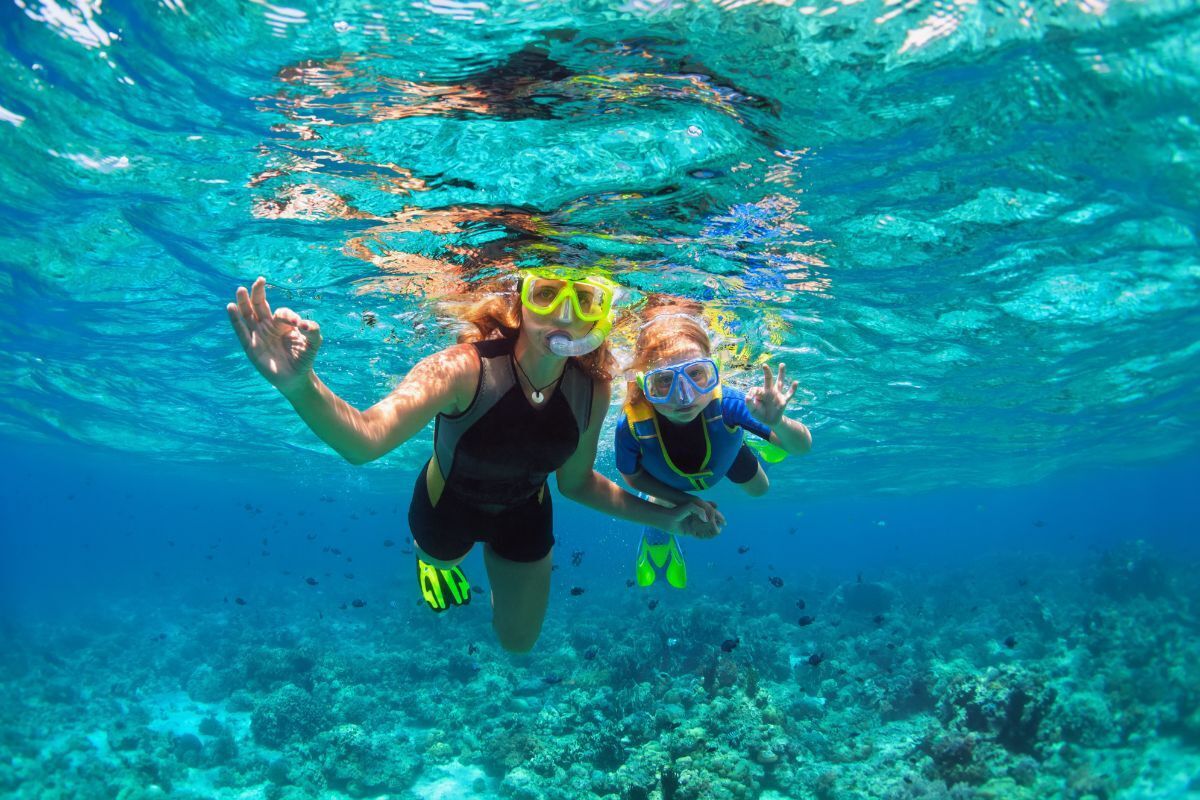 Discover what lies hidden in the sea of the archipelago on a snorkeling tour to the La Maddalena and Caprera Marine Reserve.
The instructor-led excursion will guide you through La Maddalena Marine Reserve and Caprera's most exciting spots!
So with mask, fins and snorkel you can dive into the emerald waters of the Reserve and admire the majestic granite coastline, white sandy beaches and all the marine life that lives below the surface.
The activity lasts from 3 to 5 hours depending on the dive program and itinerary and is suitable for anyone over 8 years old who is comfortable in the water.
Enjoy the opportunity to explore the underwater wonders of La Maddalena and Caprera Islands on an exciting snorkeling adventure!
Scuba Diving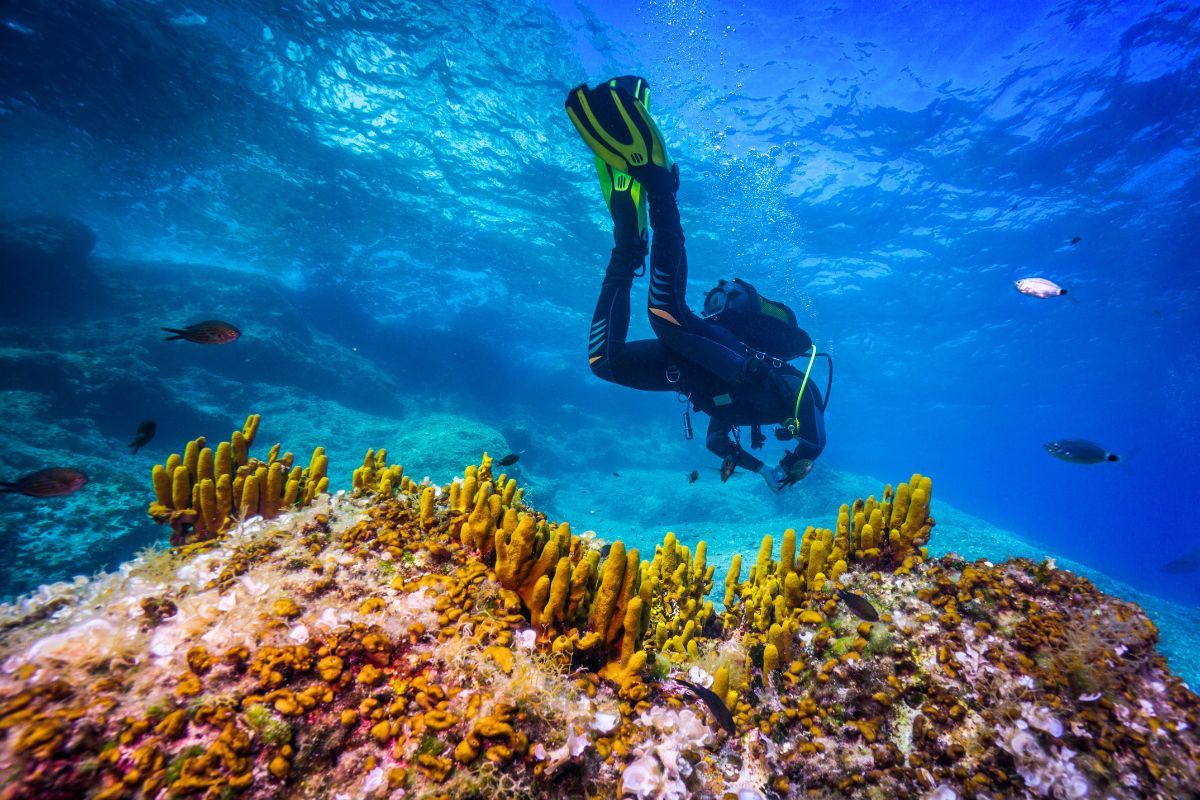 The La Maddalena archipelago is famous for its rich seabed. If you are passionate about scuba diving, you can participate in organized excursions and discover the area's marine habitats!
Experience the incredible thrill of breathing underwater like a real diver in an exceptional location. You will be able to dive in La Maddalena with an experienced instructor for a first diving experience in total safety.
You can book from May to October, subject to weather and sea conditions, and the ticket to La Maddalena Archipelago National Park is included in the fee.
For clothing, it is recommended to wear seasonally appropriate clothing and a swimsuit. Don't forget to bring flip-flops, a beach towel and sunglasses.
Experience the unique thrill of diving in the enchanting waters of La Maddalena and discover the hidden charms of the seabed on this fantastic scuba diving adventure!
Gastronomic Experiences in La Maddalena
The archipelago offers a variety of gastronomic experiences that allow you to savor the unique flavors of the local cuisine.
The island of La Maddalena is famous for its fresh seafood dishes. Try local specialties such as fish soup, stuffed squid, and seafood spaghetti. There are many restaurants along the waterfront serving a variety of seafood dishes.
Savor traditional Sardinian cuisine at a restaurant that serves authentic Sardinian cuisine. Try porceddu (fried pork), carasau bread, bottarga (dried fish eggs), pecorino cheese, and other local specialties.
Enjoy a tasting of Sardinian wines at a local wine shop, such as Vermentino and Cannonau.
Refresh yourself with homemade ice cream made with fresh, high-quality ingredients. Ice cream shops in La Maddalena offer a wide range of flavors, from classic to inventive, for an authentic taste experience.
Or book your dinner at a sea view restaurant, there's nothing like enjoying a great meal with breathtaking views of the archipelago!
How much do the boat tours in La Maddalena cost?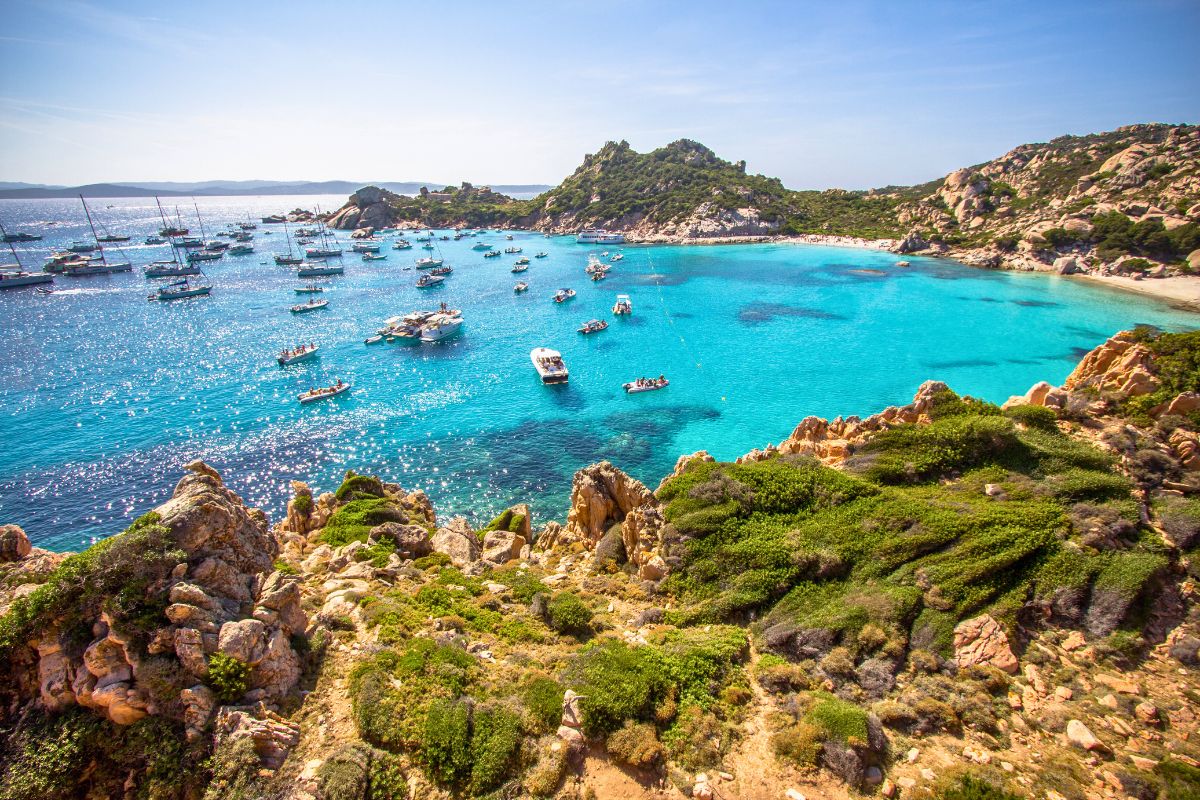 La Maddalena boat tours vary in price depending on the type of tour, the options available, and the season.
Here is a general overview of prices:
Standard 7-hour mini-cruise tours, departing from La Maddalena, cost from €50 for boats that accommodate multiple passengers, up to €130 for smaller boats, up to 12 people.
Sailing boat tours start at about €95 up to €140 per person.
Vintage gozzo tours, which can accommodate up to 7 participants, are priced at about 120 €.
Tours by motorboat, with a capacity of up to 300 participants, on the other hand, cost about 65 €.
For dinghy tours with an aperitif, the price is around 100 €. If you wish to rent a private dinghy for snorkeling, the cost can go up to about 700 € in total, to be divided among up to 10 people.
It is important to keep in mind that these prices can vary depending on the tour operator, but also depending on where you are located to start your trip to the archipelago and especially the season (August prices are higher than May prices).
For example, excursions from Palau start at around €50 for 7-hour tours, with 5 quick or shorter stops at Spargi, Budelli, Santa Maria, La Maddalena and Caprera. If you prefer an experience aboard luxurious catamarans , the price can exceed 120 € per person. Instead, to rent a private sailing boat costs around 1,000 € for an entire group.
If you are in Santa Teresa Gallura, options include cruises and catamaran tours, with prices ranging from 60 € to 90 €, depending on the number of participants.
For an experience on a motor yacht to La Maddalena from Baja Sardinia, on the other hand, the price is 150 € per person.
On the other hand, a catamaran tour of the Maddalena Archipelago from Cannigione, with a tasting included, costs €130.
From Olbia, it is possible to join an all-day cruise (10 hours) at a cost of only 120 €.
For snorkeling excursions from Porto Pollo, with transfer included, the price is around 100 €. Most excursions include snorkeling stops and often include mask and fins in the tour price.
If you want to experience the thrill of visiting the Marine Reserve, right up close, the scuba diving cost from €65 for those who are already certified, while for those trying it for the first time, the cost can go up to €150.
Finally, for a tour with wine tasting and typical dishes lasting about 6 hours, to discover northern Sardinia in an authentic way, the price is around 300 €.
What can you see in La Maddalena archipelago?
La Maddalena Island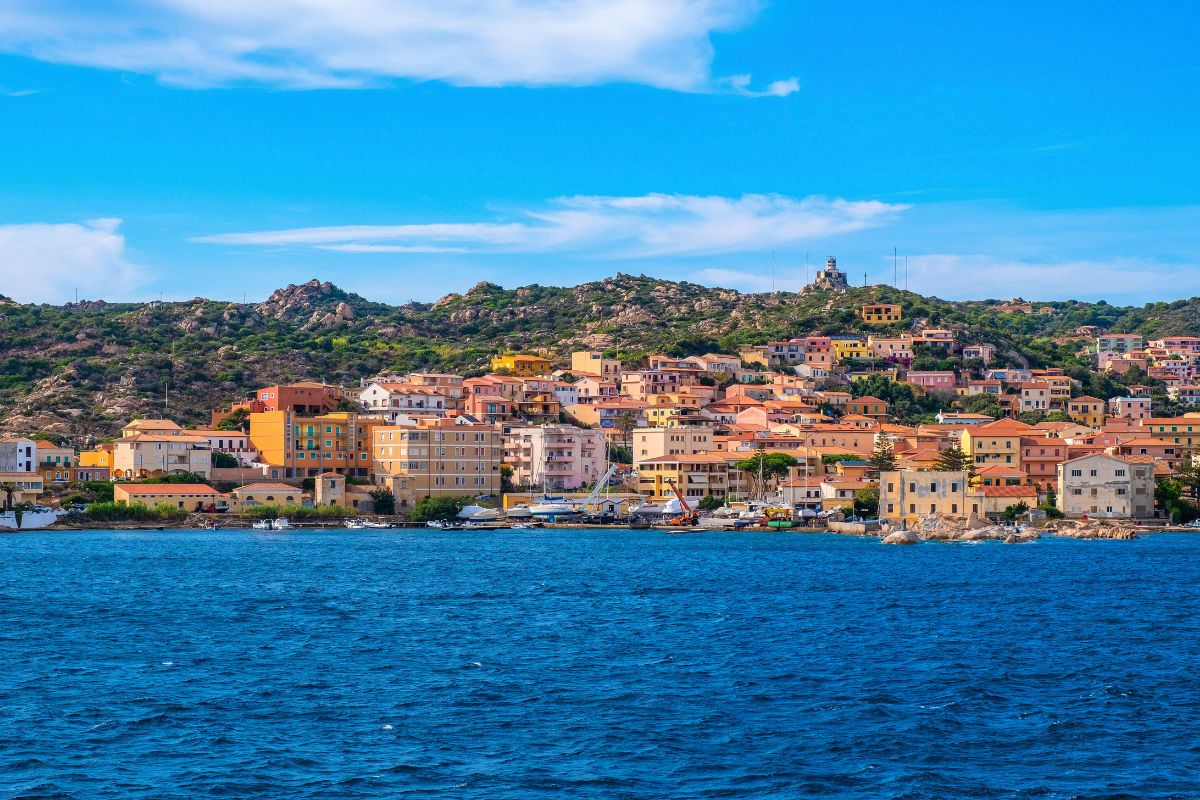 The main island of the archipelago is an enchanting place with white sandy beaches.
You can explore its historic center with its narrow streets, colorful buildings and traditional atmosphere, strolling around and stopping at local craft stores, cafes and restaurants.
And still discover its typical architecture that allows you to immerse yourself in the unique atmosphere of this fantastic area.
Another place not to miss is the Church of St. Mary Magdalene, one of the island's main religious attractions. From the 18th century, it is dedicated to St. Mary Magdalene, the patron saint of the island. The building has a plain white facade, but inside it offers unique frescoes and decorations of great artistic value.
As soon as you reach the island, the first place you will get to know is La Maddalena's main marina: the Port of Cala Gavetta. It is the ideal starting point for boat excursions to the archipelago and offers a splendid view of the sea.
On a trip to the island, you cannot miss a stop at the Sobborgo di Moneta, a characteristic residential neighborhood of La Maddalena. The place is ideal for immersing yourself in the daily life of the island and discovering corners less frequented by tourists.
Finally, also worth a visit is the Nino Lamboglia Archaeological Museum, dedicated to the culture and history of the La Maddalena archipelago, with a vast collection of archaeological finds, historical evidence and documents that tell the story of the island's evolution over the centuries. It is an interesting place to learn about the rich history of this region.
Caprera Island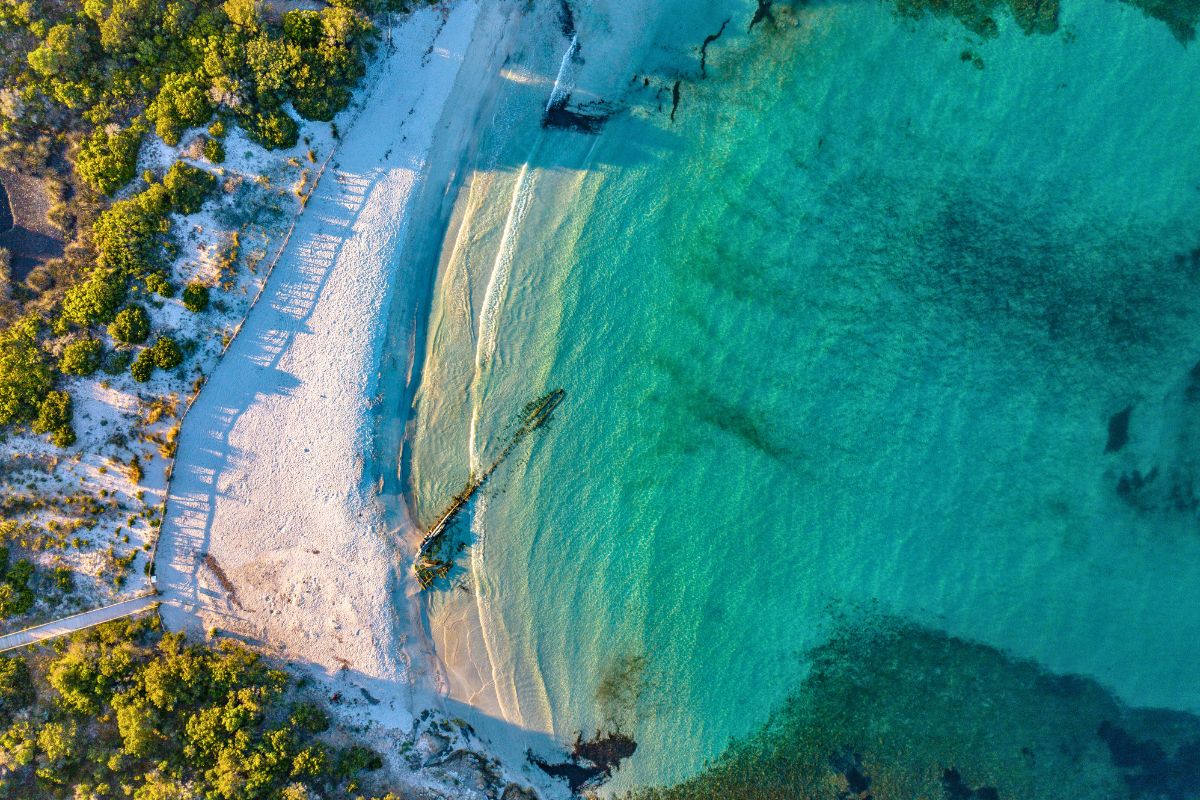 Located a short distance from La Maddalena, Caprera is an island that offers beautiful natural landscapes. You can visit La Maddalena and Caprera National Park, which covers most of the island and offers hiking trails, remote beaches and breathtaking viewpoints.
The island has a rugged coastline with numerous bays, beaches and coves. Its vegetation is typically Mediterranean, with maquis, junipers, pines and olive trees.
Caprera is famous for being the home of Giuseppe Garibaldi during the last years of his life. Garibaldi bought the island in 1855 and built his home there, now known as the Giuseppe Garibaldi House Museum.
It is an ideal destination for lovers of nature and outdoor sports. The island offers numerous hiking trails to explore its wild charms, including the trail to Punta Rossa.
As anticipated, Caprera is connected to La Maddalena by a footbridge, so it can be easily reached by car or bicycle.
The other islands of the archipelago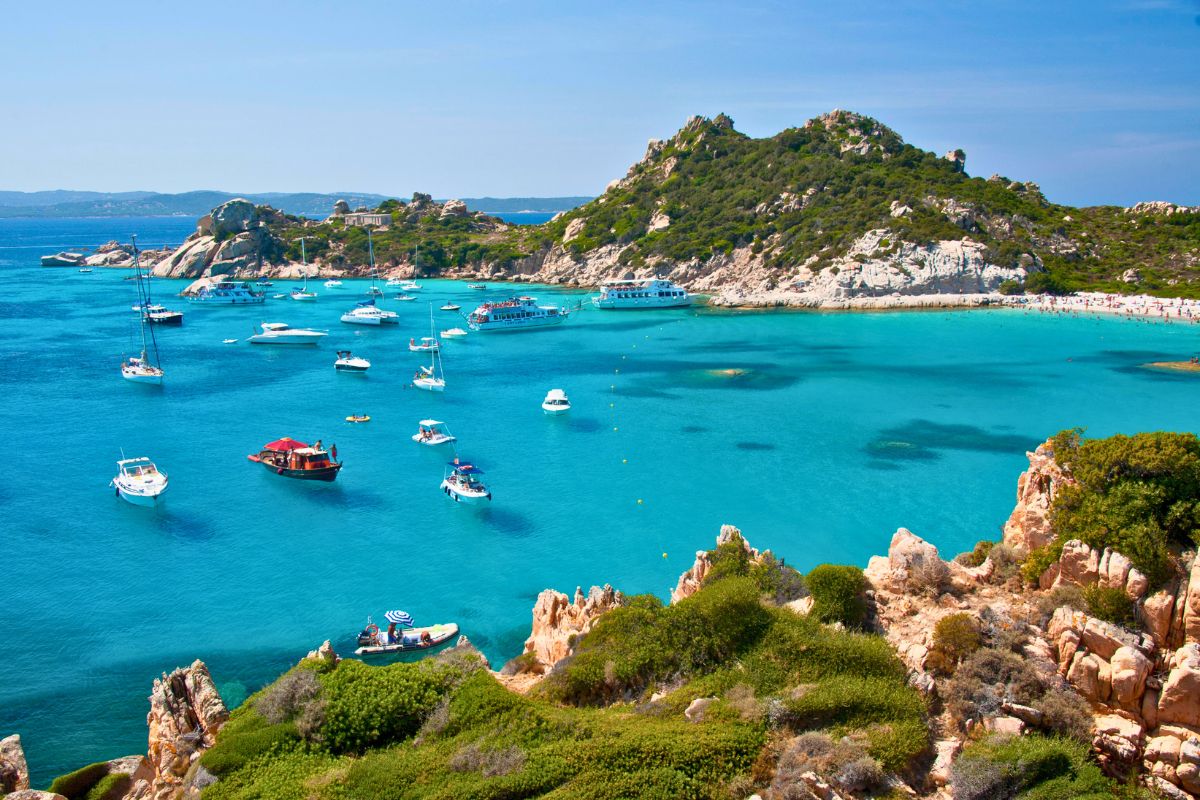 Besides La Maddalena and Caprera, there are many other islands to explore in the archipelago.
Budelli. This small island is famous for its Pink Beach, one of the icons of the archipelago. The beach owes its distinctive color to a marine organism called minio. To preserve its fragile ecosystem, access to the beach is currently prohibited. Budelli is nonetheless fascinating to admire from the sea.
Santa Maria. This is the northernmost island in the archipelago and offers enchanting beaches and wild nature. Here you can enjoy spectacular panoramic views of the archipelago and relax on its beaches, such as Cala Santa Maria Beach and Spiaggia dei Due Mari.
Spargi. This island is known for its heavenly beaches. One of its main attractions is Cala Corsara, a hidden beach with white sand and turquoise waters. Spargi also offers other breathtaking beaches, such as Cala Granara Beach and Cala Connari Beach.
Santo Stefano. This island was once a military base, but is now uninhabited. It is possible to visit it, along with its hidden coves.
Razzoli. This small island is famous for its lighthouse, which offers a panoramic view of the archipelago. Razzoli is also characterized by fascinating rock formations and wild nature.
Beaches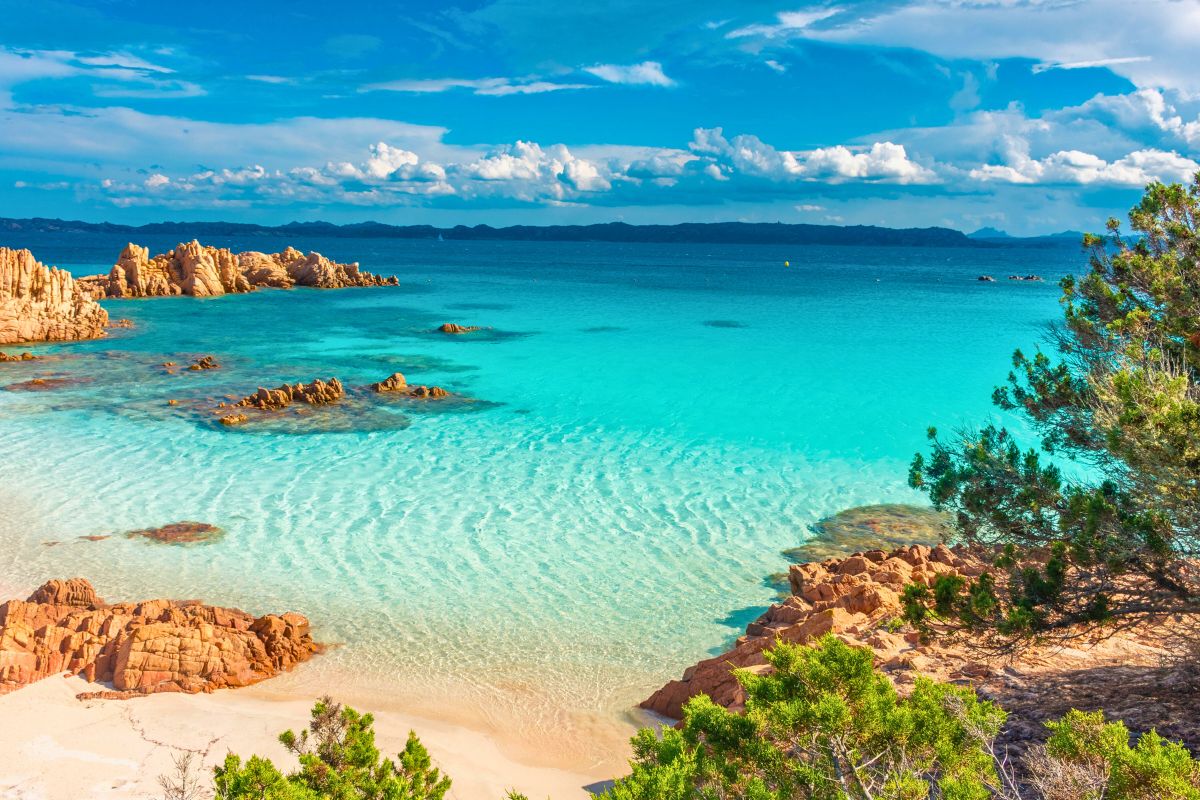 There are a number of spectacular beaches in the Maddalena archipelago, famous for their clear waters. Some of the most popular beaches include Spiaggia Rosa (also known as Spiaggia del Cavaliere), Spiaggia del Principe, Cala Coticcio, Cala Corsara, and Cala Napoletana Beach.
Fortresses and historical sites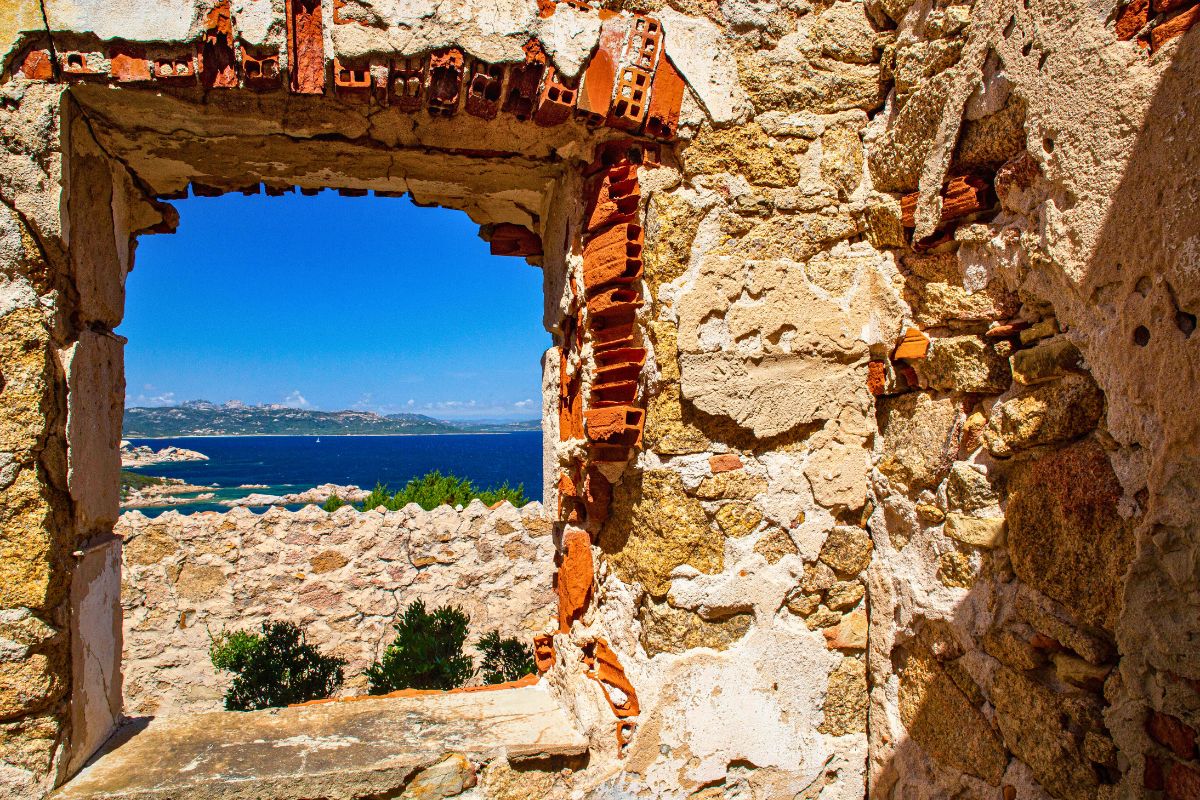 There are also several forts and historical sites to visit in the archipelago.
Fort Cappellini. Located on the island of Caprera, this fortress dates back to the 19th century and is one of the most significant historical sites in the archipelago.
Fort Santa Maria. Built in the 18th century, the fort played a crucial role in defending the coast against pirate raids. Today it houses the Garibaldino National Museum of Caprera, dedicated to Italian national hero Giuseppe Garibaldi.
Fort Arbuticci. Located on the island of Caprera, this fort was built in the 19th century during the period of Savoy rule.
Rupe Battery. Visitors can explore the site and admire its military architecture.
Talmone Battery. Built in the 19th century, it offers panoramic views of the sea and surrounding coastline.
When is the best time to visit La Maddalena?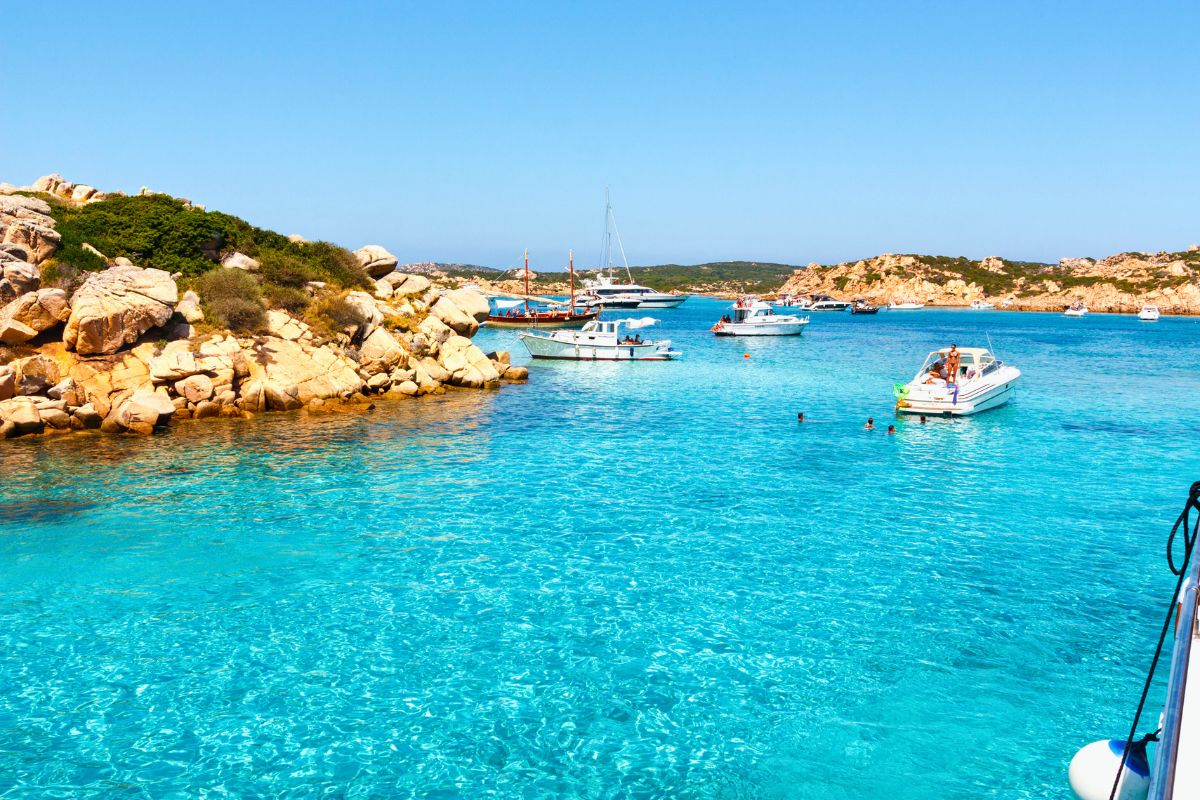 The best time to visit La Maddalena depends on your personal preferences and the type of activities you want to do. However, the archipelago is generally busiest during the summer months, from June to September. Temperatures during this period are comfortable, averaging 25-30°C per day, and thewater is warm, perfect for swimming and water sports.
Late June through August are the peak season months for tourists. The days are long and sunny, and the archipelago hosts many activities and events.
Travel tips
Before you leave, plan your trip to La Maddalena. Decide how many days you want to spend, what you want to visit, and book any boat trips or accommodations in advance to ensure availability.
Check the accommodation options available on La Maddalena Island if you want to spend more days in the archipelago and start your excursions from there.
It is not recommended to scuba dive 24 hours before an airplane flight, as nitrogen in the body may form bubbles within the tissues due to the lower atmospheric pressure aboard the plane, which may hinder blood flow.
During the summer, temperatures can be high, so wear light clothing, hats and sunglasses to protect yourself from the sun. Remember to apply broad-spectrum sunscreen regularly to protect your skin from UV rays.
During your visit to La Maddalena, respect your surroundings. Avoid leaving garbage on the beaches or in the sea, and respect the archipelago's protected area conservation signs and regulations.
Bring essential items for your boat excursion, including sunscreen, a hat, sunglasses, a towel, a swimsuit and a reusable water bottle. You should also bring a waterproof bag to protect your belongings from splashing water.
Sardinia is an amazing destination for outdoor adventure lovers. If you have many days to spare, run to read the 49 things to see and do in Sardinia so you don't miss anything!