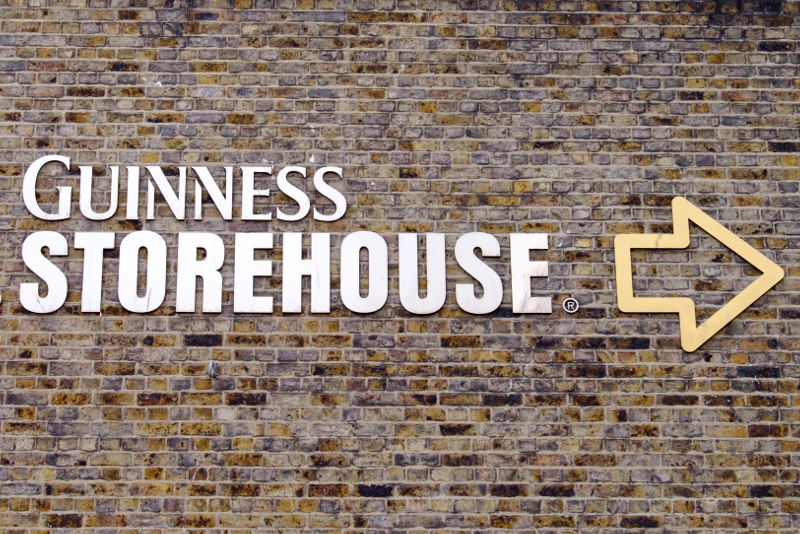 Looking for the best way to book Guinness Storehouse tickets online? Learn more about tickets price, how to get discounted tickets, how to skip the line, guided tours and more.
On this page, you'll find out all you need to know for your visit to the Guinness Storehouse including:
The Guinness Storehouse is a legendary part of Dublin's history, as the home of the famous Irish stout, and gives visitors a fascinating insight into the history of its brewing and place in Irish culture.
Click on the following link if you wish to book Guinness Storehouse Tour tickets right now.
How much do Guinness Storehouse tickets cost?
Price for a standard adult ticket for the Guinness Storehouse is €25 for adults, €18.5 for students & seniors visitors (over 65 years old), and €16 for children aged between 13 and 17 years old.
Please note that booking is based on time-slot basis. All visitors have to make a reservation for a specific time slot when booking their tickets.
Should you book your Guinness Storehouse tour tickets in advance?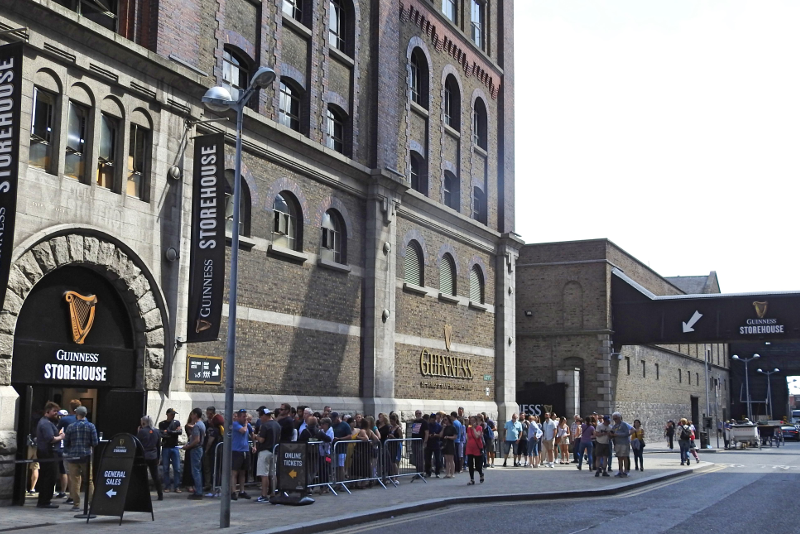 Absolutely! By booking your Guinness Storehouse tickets online, you skip the line at the entrance, you get a free pint of Guinness and you may get discounted tickets from 26% off standard price on specific time-slots.
You can book online your Guinness Storehouse tickets via the official website. You can also find tickets through travel websites such as Getyourguide and Viator. It is best to compare prices between several providers before booking as special discounts are often available.
Are there any Guinness Storehouse guided tours? Are they worth it?
Guided tours to the Guinness Storehouse are one of the best ways to enjoy a great value experience when you come to Dublin, helping to save money and discover much more than you might with a standard ticket. There are lots of advantages to booking a guided tour to the Guinness Storehouse, including:
Get fast track entry and avoid the lines: with a guided tour ticket, you don't need to wait in line to go inside, but can go straight in, saving valuable time, by skipping the queues, and enjoying a less crowded experience.
Discover more about the unique history of the attraction: with your own guide to show you around and tell you more about the history of the Guinness Storehouse, you can learn much more about it, as well as ask questions, listen to stories and have a personal and intimate experience of it.
Enjoy exclusive extras: a guided tour will often include special extras that are exclusive to the package, letting you enjoy a much more memorable experience during your time there. With a chance to see and discover more, you can enjoy a truly unique and special time.
Are Guinness Storehouse tickets included in any attraction city passes?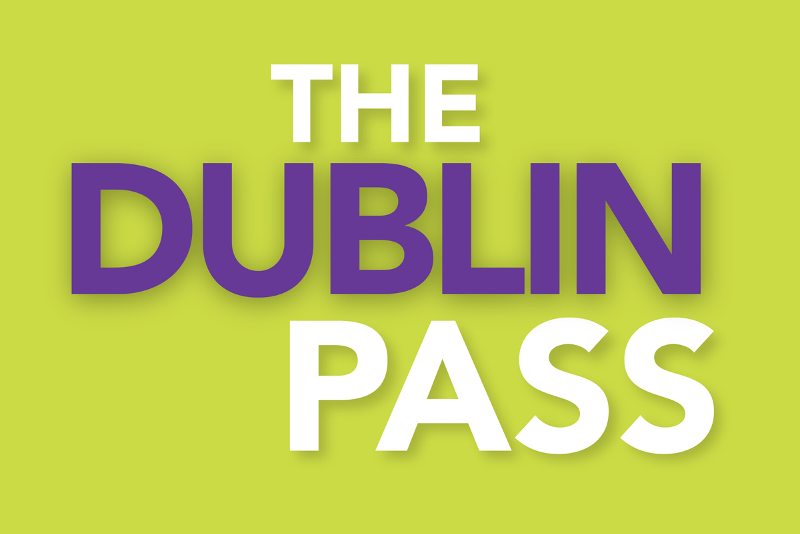 You can get free entry to the Guinness Storehouse with a Dublin Pass, which includes free entry to over 30 other sights in Dublin, as well as access to a free hop on, hop off bus with a 24 hour ticket, to help you get around. The pass also helps you get skip the line entry, so you do not need to wait for long periods in the queue to get inside, as well as a free guidebook to help you get around the city.
What will you see?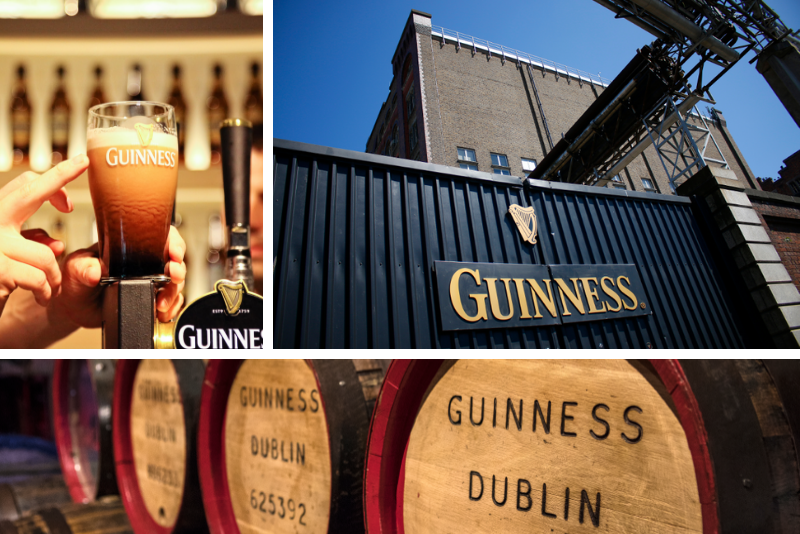 The Guinness Storehouse is based on the site of the original fermentation plant for the world famous Irish beer. After the plant was relocated to a new venue in 1988, the area was redesigned into a tourist attraction, commemorating the history and heritage behind Guinness.
The building is a multi-storey attraction, that shows each stage of the process of making the beer, at every level. At the ground level, you are introduced to the core ingredients of water, barely, hops and yeast, as well as the history of the company's founder, Arthur Guinness. You can also view the original lease signed by him inside the atrium of the building, famously signed for 9,000 years.
The seven floors of the building are shaped around a giant pint glass, which feature a variety of multimedia attractions, including films and exhibits showcasing the brand's innovative marketing campaigns over the years and the importance of responsible drinking. While the tour is self-guided, it's worth making sure you get to the Tasting Rooms in good time, as this is one of the most popular and interesting parts of the Guinness Storehouse. Here, you can experience the unique taste of the stout through its manufacturing process.
You can also learn more about the art of brewing or how to pour the perfect pint, in the in-house Guinness Academy. There are also other optional add on experiences available, that provide a more detailed Connoisseur experience for visitors.
There is also an opportunity to enjoy a relaxing drink, as well as delicious Irish cuisine, overlooking great views across the city. On the fifth floor, you can sit back with the Guinness and food Experience, while on the top floor, you can enjoy a complimentary pint while taking in great panoramic vistas of Dublin.
What are the Guinness Storehouse opening hours?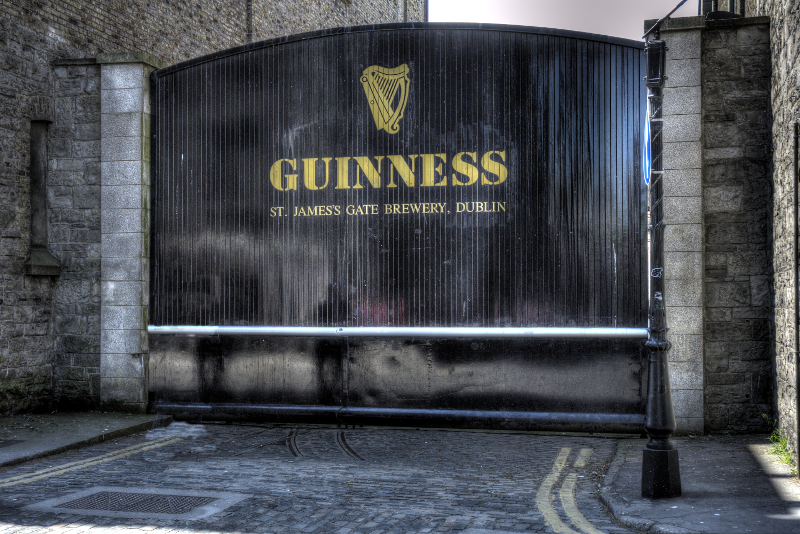 The Guinness Storehouse is open 7 days a week, from 9:30 am to 7 pm, and from 9 am to 8 pm during July and August.
Last admission is 5 pm, apart from in July and August, when last admission is at 6 pm.
The Guinness Storehouse is closed on the 24th – 26th December, and on Good Friday.
What is the best time to visit the Guinness Storehouse? How can you avoid the crowd?
The Guinness Storehouse is busiest in the late afternoon, from 1 pm onwards. To avoid the crowds and busy waiting times, it's best to visit earlier in the day, with morning visits being the quietest.
Travel tips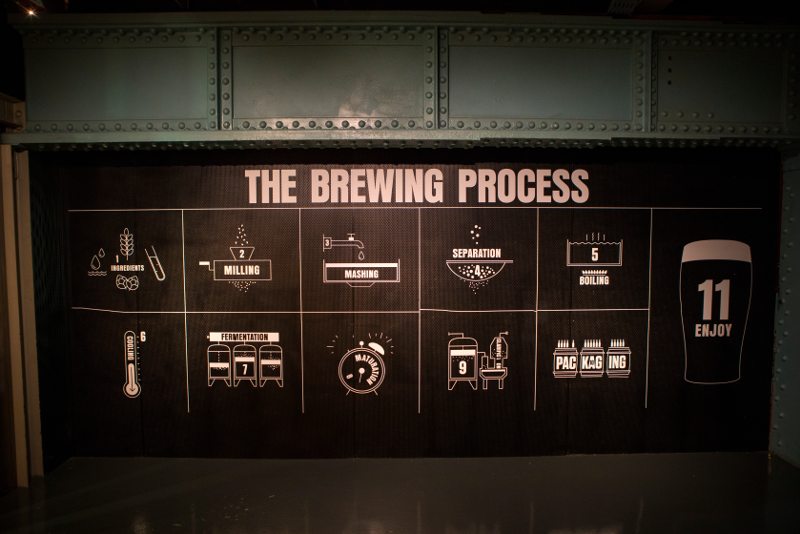 The Guinness Storehouse is one of the most popular attractions in Dublin so to make the most of your experience, it's a good idea to plan ahead of your visit, and ensure you have tickets booked in advance.
The venue often showcases unique events and attractions, such as live performances, demonstrations and interactive events, so it's worth checking online close to the dates of your planned visit to see if there is something special on.
The building is fully wheelchair accessible throughout, with lifts available on each floor, including on the the uppermost floors. There is also free parking available close to the building, however it is first come, first serve.
While all adult guests are entitled to a free pint of Guinness upon purchase of a ticket, ID may be required and should always be carried. For children, a complimentary soft drink is offered instead.