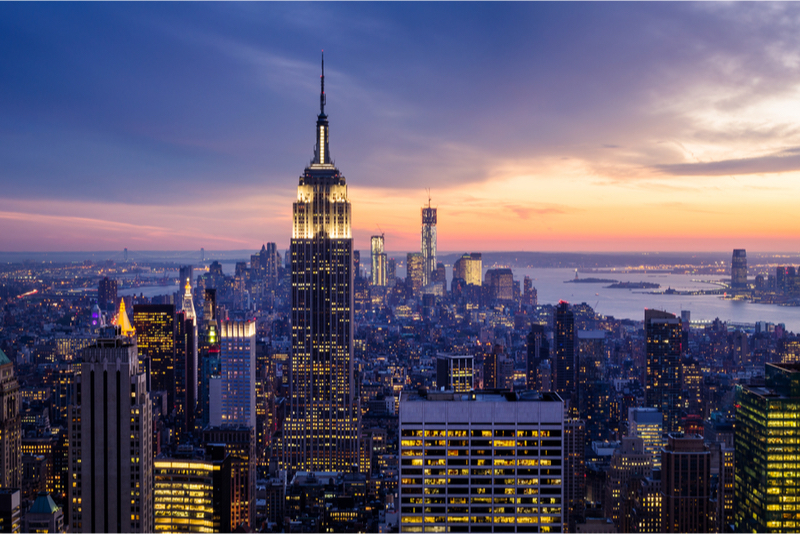 You are looking for the best Gossip Girl tours in New York and want to know which one to choose?
You are a big fan of the series Gossip Girl and have always wanted to get into Blair and Serena's shoes? Catching a yellow cab or merely having a walk in Central Park?
In this post, you will learn everything you need to know about Gossip Girl tours in NYC.
If you don't feel like reading it all, you can directly go to our search engine and book the tour that suits your budget and needs:
What are the most popular Gossip Girl filming locations in New York?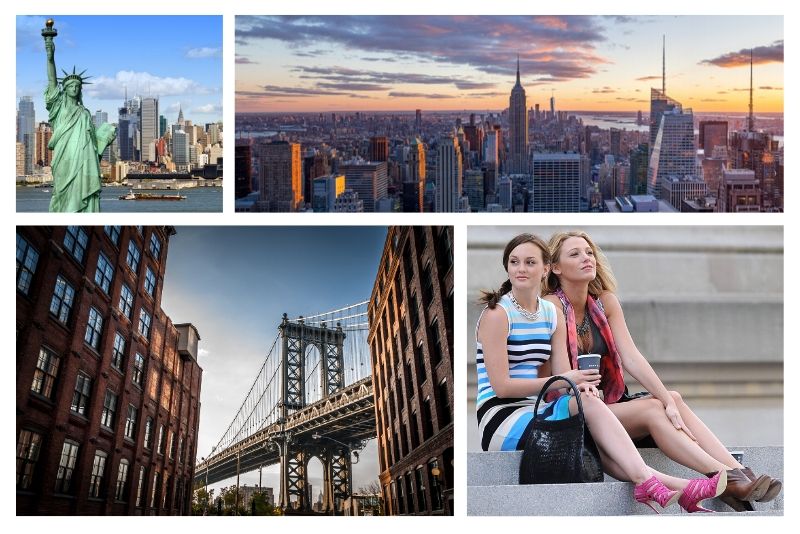 1 – The Met steps
The girls' habit of getting lunch on the steps made this filming location one of the most popular ones. However, did you know that sitting on the Met steps is actually prohibited? But climbing them is for sure allowed. Luckily, most of the Gossip girl tours in New York include a visit of this filming location!
2 – The Empire Hotel
Yes, Chuck's hotel is none of a fiction! It is even one of the most famous buildings in NYC. Situated along West 63rd Street, it has red lights that you can't miss!
3 – Grand Central Terminal
We couldn't talk about Gossip Girl tours in New York without mentioning one of the first filming locations of the series. Indeed, the Grand Central Terminal is where we see Serena for the first time while she arrives in NYC after a year abroad. This made this filming location one of the most iconic ones.
4 – Constance Billard & St. Jude's high schools
Did you know that Constance Billard and St. Jude's filming location was actually not a high school but a museum? Indeed, the scenes were filmed in the museum of the city of New York, situated on 1220 5th Ave, New York. We can see from the outside the stairs where Blair got some yogurt dumped on her by Jenny and Penelope.
5 – Henri Bendel Shop
During the entire show, we hear a lot about this shop where the girls are used to get their dresses from. You can have the possibility to enter the shop situated on 5th Avenue if you want to do some shopping. If you are on a budget, it can also be for the pleasure of being in the girl's shoes for a day!
6 – The Bethesda Terrace and Fountain
Situated in Central Park, the Bethesda Terrace and Fountain is for sure one of the most crucial attraction of the Gossip Girl tours in New York. Blair and Chuck's wedding made this filming location a stop not to miss while visiting the city.
7 – The Palace Hotel
Situated on 455 Madison Ave, the palace hotel is a stunning and prestigious building. Roman architecture creates a perfect contrast with the high buildings that surround the hotel. We can say that Serena and her mother have good tastes when it comes to living places!
8 – Vera Wang Boutique
Vera Wang is the boutique where Blair tried on her wedding gown. Who would have known that this wedding would be a complete nightmare? But let's be real, deep down we didn't want Blair to marry Louis, especially when we knew that Chuck Bass was waiting for her!
9 – Nate's House
Near Central Park on four east on 74th street, you will find Nate's house. It has a very charming entrance and would be perfect for some Instagram pictures!
10 – Saint James Church
You may or may not be a big fan of Louis and Blair as a couple, but the Saint James church they got married in is magnificent. Besides, it is located at 865 Madison Ave, which is about 5 minutes away from Nate's house! It really does worth a visit!
11 – The Pond
This is definitely a place not to miss while having a Gossip Girl tour in New York! The Pond, where Blair used to feed the ducks, is situated in Central Park. Feeding the ducks is kind of a tradition among the locals. You may not have Dorota to keep you company, but you know that it would surely make you feel like a real New York resident!
12 – Humphrey's Apartment
Now let's get out of the Upper East Side and head to Brooklyn, where the Humphrey family lives. Located on 450 Water Street in the center of Brooklyn, their loft is only a few minutes away from the Manhattan Bridge, which always introduces the scenes filmed in Brooklyn during the show.
13 – New York University
Even though NYU is known for being a prestigious University, it is seen as the worst place ever for Blair, who wanted to go to Yale. It has six campuses in total, the main one being in Greenwich Village, Manhattan.
14 – The Empire State Building
In Gossip Girl, this building has a considerable history. Indeed, this is where Blair was supposed to meet Chuck after he opened up about his feelings. Do you remember what happened next? Blair didn't show up in due time, even though she had the same feelings for him. How frustrating for us watching, right? Anyway, this building is open to the tourists if you want to enjoy the view and be part of this fantastic filming location.
15 – Dylan's Candy Bar
Apart from being a colossal candy store high of three floors, this is one of the filming locations used for the show. Dan and Vanessa went there to buy a present for Nate. Indeed, the store offers a wide variety of delicious candies. The good news is that most of the Gossip Girl tours include this stop in their tours! Don't forget to enjoy it with moderation!
16 – Columbia University
After a few months at NYU, Blair is transferred to Columbia University, one of the most prestigious universities in the world, since it is part of the Ivy League. Situated on Morningside Heights, it is a little bit far from the Upper East Side, but it could be a great stop to add to your list.
17 – the Pulitzer Fountain
Do you remember this iconic scene where Blair and Serena did their shooting photo wearing Eleanor Waldorf dresses? Well, this was filmed at the Pulitzer Fountain in Central Park. So don't forget this stop, especially if you are doing a Gossip Girl tour with your best friend!
18 – Blair's Apartment
Finally, last but not least, Blair's apartment. Did you know that Blair's Penthouse is actually just a stage built up for the show? Indeed, the stairs are leading to nothing! Nevertheless, the building is situated on 1136 5th Avenue, so there is always a chance for you to see it from the outside.
How should I explore the Gossip Girl's filming locations in New York?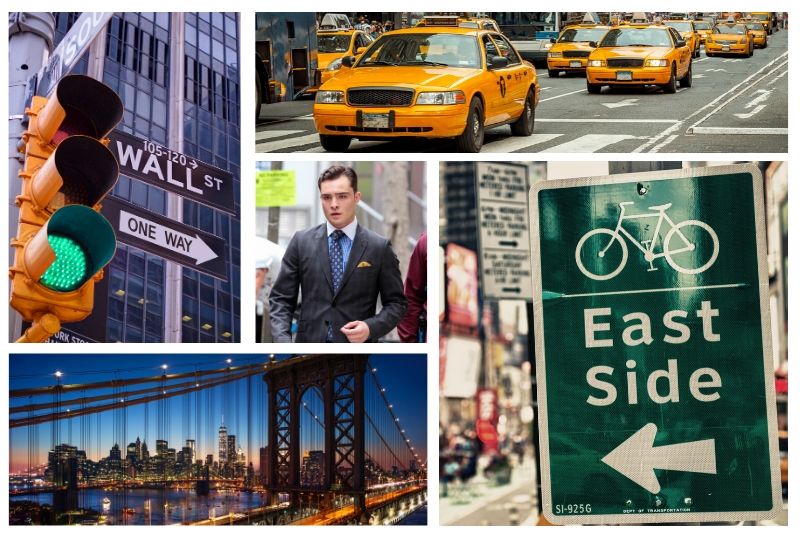 Did you know that the producers would spend anywhere from $10,000 to $60,000 per day to film all around the city of New York? This is an additional reason for having a tour of the town with a real professional guide that will make sure you don't miss anything! According to your preferences, you will find different ways to visit the city:
By Coach
First of all, we have coaches who are the most convenient way to have a guided tour of the city. The guides know each filming location perfectly and often share fun facts with exciting stories about the show. Moreover, in these kinds of tours, you can find a little screen where some scenes from the show are shown to relate to real-life easily. This is a unique life experience, and people are generally super satisfied with it.
On Foot
If you prefer walking, you can have a tour on foot. Nevertheless, the city is massive, so if you want to have enough time to see most of it, we suggest that you take an unlimited MetroCard pass for the time of your stay.
By Pedicab
Finally, many of the Gossip Girl tours in New York are made by pedicab. It is very convenient because it protects you from the rain while enjoying the open air. It has the great side of having the tour on foot, and it also allows you to go faster so you can have the time to see more things. It is for sure a different atmosphere than having the tour by coach, but on the other side, it allows you to enjoy it in a small committee.
How much does a Gossip Girl tour in New York cost?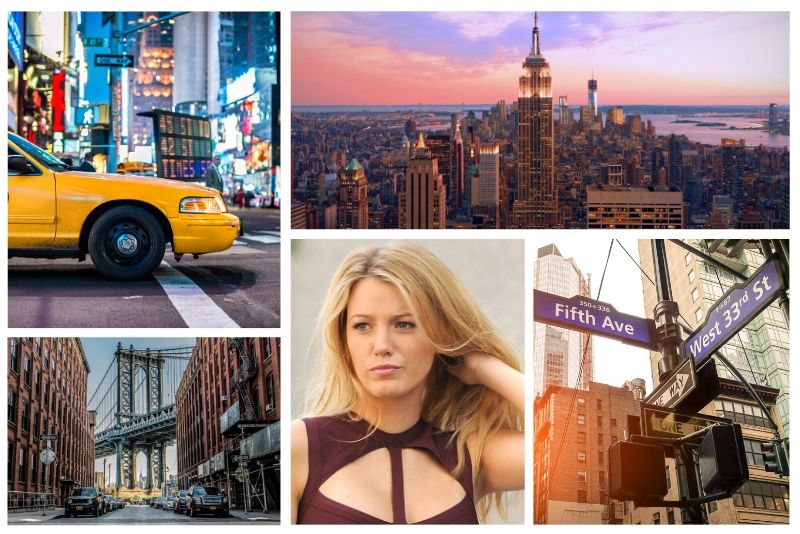 There are several tour operators offering Gossip Girl tours in New York.
Count around US$ 50 per person for a walking tour and between US$ 75 and US$ 100 per person for a coach or pedicab tour. The price may also differ a bit according to the type of service and length of the tour.
How to book a Gossip Girl tour online?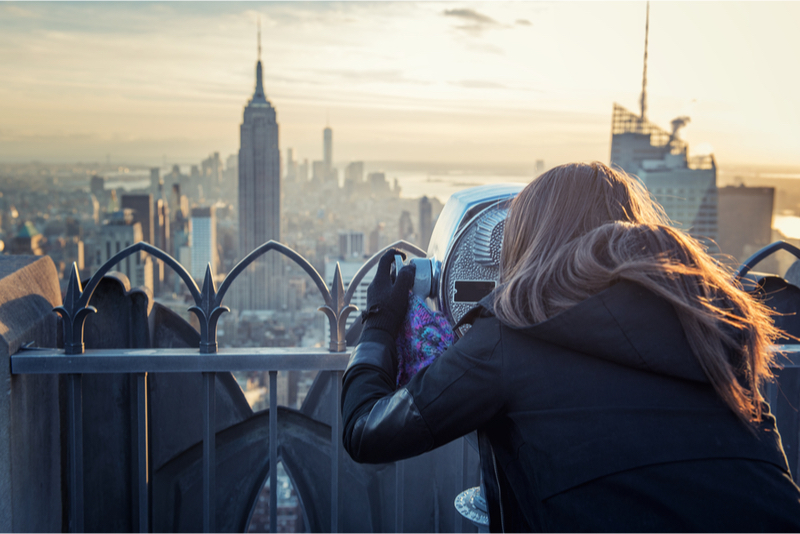 Book a Gossip Girl tour in NYC and discover the most iconic filming locations of the show.
Many online travel agencies such as Viator, GetYourGuide or Klook provide Gossip Girl tours in New York. Use our search engine and compare all the different deals.
Make sure to read the reviews and prices, and book the tour that fits best your needs and budget.
Easy, fast, and efficient!
With all this information, you can say that you are ready to walk in Blair and Serena's shoes!
And as it is said on the show: "xoxo, Gossip Girl".