The official home of the first president of the United States — George Washington — Mount Vernon attracts over a million tourists each year, each hoping to gain a deeper understanding of this significant figure in the country's history.
As the destinations are just a stone's throw from each other, Mount Vernon day trips from Washington, D.C. are easy to arrange and a must for anyone looking to further their education of the nation's capital.
Here's all you need to know about Mount Vernon, one of the most exciting day trips from Washington, D.C.
How to get to Mount Vernon from Washington, D.C.?
Mount Vernon is situated along the banks of the Potomac River in Fairfax County, Virginia. It is just over 20 kilometers south of Washington, D.C.
From Washington, D.C. to Mount Vernon by car
The journey to Mount Vernon by car takes just half an hour and travels south out of Washington, D.C. along the George Washington Memorial Parkway. You'll follow this road most of the way before turning off just after White Oaks.
You'll travel down Sherwood Hall Lane to reach Richmond Highway, where the site is located.
From Washington, D.C. to Mount Vernon by public transport
Those without access to a car can make the jaunt to Mount Vernon via public transportation instead. You'll take the Yellow Line Metro from Washington, D.C. as far as Huntington where you can board bus Line 101 or 151, which transports you directly to the estate.
Guided tour to Mount Vernon from Washington, D.C.
Alternatively, book a guided excursion to Mount Vernon and let someone else take care of the transportation details for you. You'll typically meet your guide at a predetermined spot, such as the Mount Vernon Memorial Highway.
However, in some cases, you may benefit from a convenient hotel pickup service. These day trips typically last between 5 and 6.5 hours, and you'll be returned to your meeting point afterward.
How much does the entrance ticket to Mount Vernon cost?
All visitors to Mount Vernon are required to purchase a ground pass in order to gain access.
Adults: US$28
Children aged 6 to 11: US$15
Children under 6: Free
What is the typical itinerary?
While the itinerary of each Mount Vernon day tour is unique, they all share similarities. After meeting your guide, you'll journey toward George Washington's famous estate, either by road vehicle or bicycle.
While the majority of day trips head straight to the main destination, others pay a visit to Alexandria first, where you can discover the rich history of this city full of contrasts, from its large freed black community to its home of largest slave trading companies in the U.S.
Upon arrival at Mount Vernon, you'll tour the site, usually accompanied by a professional guide who will fill you in on details about the country's first president that you didn't know and show you how the notable figure lived.
Alongside its multitude of rooms, you'll also have the opportunity to explore the mansions' gardens before heading back to Washington, D.C. where your Mount Vernon day trip ends.
What kinds of tours are available to go to Mount Vernon?
You can choose from several Mount Vernon day trips, depending on your personal travel style and any additional destinations you may wish to visit.
Guided tours to Mount Vernon plus Old Town Alexandria from Washington, D.C.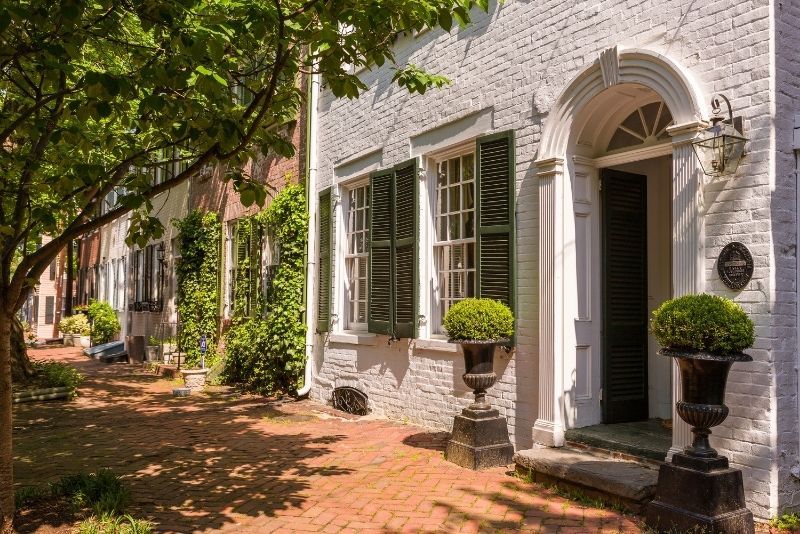 After a helpful hotel pickup from your friendly guide, you'll journey the short distance to Alexandria. Here, you'll explore the 18th-century city's Old Town, which features breathtaking architecture that perfectly showcases the destination's 300-year history.
After discovering a range of attractions, including a memorial statue dedicated to George Washington, you'll continue on to the former president's personal estate — Mount Vernon.
Here, you'll roam the numerous rooms of the opulent building, as well as its pristine gardens, alongside your knowledgeable guide who will feed you tidbits of fascinating information relating to the influential political figure.
Bike and boat tour to Mount Vernon from Washington, D.C.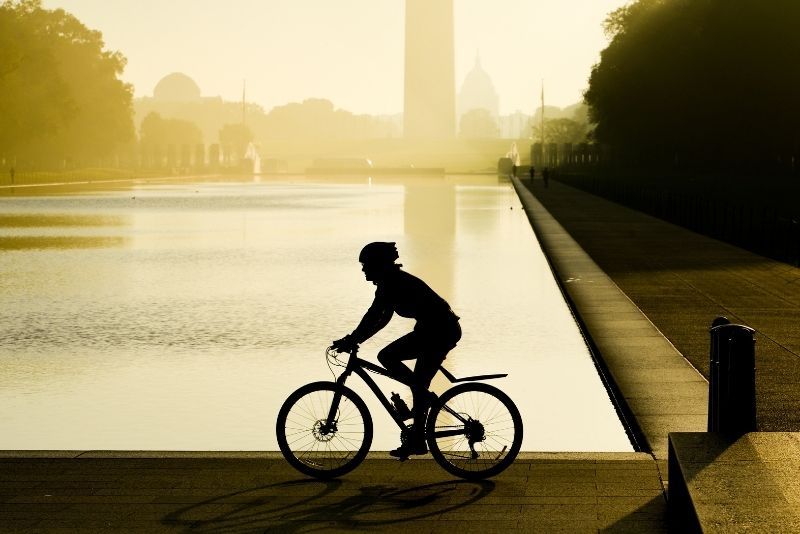 You'll begin this bike tour from Washington, D.C. by cycling along the banks of the Potomac River, through verdant woodland to reach George Washington's estate. Here, you'll take yourself on a self-guided tour of the venue, which enables you to follow your own interests and linger at any sights that catch your eye.
When it's time to leave, you can choose to cycle back as far as Alexandria or enjoy a relaxing boat ride back to Washington, D.C. enjoying an insightful commentary along the way.
Private tour to Mount Vernon from Washington, D.C.
If you're looking for greater personalization than a group excursion provides, why not book a private day tour to Mount Vernon? You'll wander around the mansions' plethora of rooms, exploring parts of the complex usually left out on larger trips.
Discuss the site, as well as the life of George Washington, with your knowledgeable guide who is dedicated to your enjoyment of the tour, and discover the president's interests in landscaping by strolling through Mount Vertnon's extensive gardens.
Finish up by taking yourself on a self-guided tour of the Donald W. Reynolds Museum and Education Center, where you can further your education through a range of images, and films.
How much does a day trip to Mount Vernon from Washington, D.C. cost?
The most budget-friendly day tour to Mount Vernon travels by bike and costs US$50 per adult, and US$40 per child, aged 1 to 12.
A Mount Vernon day trip that also travels to Alexandria costs approximately US$90 per adult, while children between the ages of 3 and 12 benefit from a slightly reduced rate of US$80 each. While this is a group excursion, you can choose to upgrade your tour to a private affair for an additional fee.
If you opt for a private tour, you'll pay US$500 per group of up to nine participants. Broken down, with the maximum party size, you'll each pay between US$50 and US$60.
What will you see and do?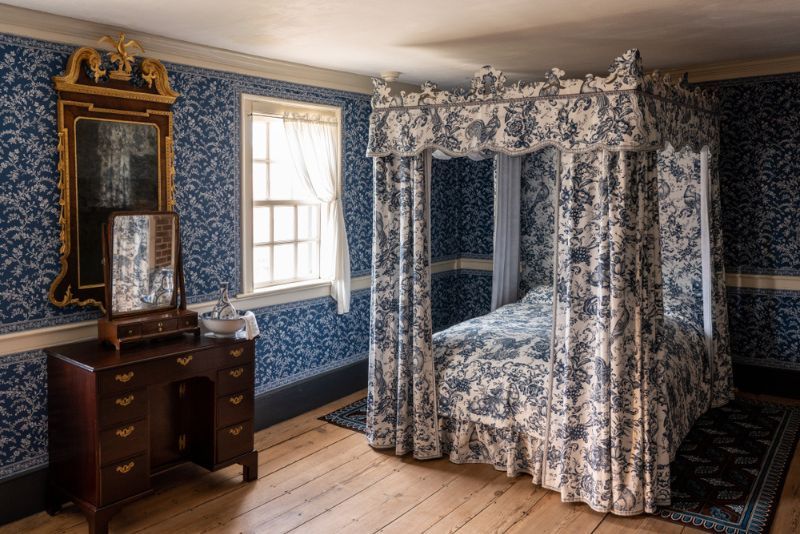 The Washington family laid roots at Mount Vernon in the 17th century and the mansion was passed down through the generations to George Washington, who went on to become the first president of the U.S., in the second half of the 18th century. George Washington put his own touches on the home, expanding it twice throughout his lifetime.
Alongside a mansion, Mount Vernon was, in its prime, an agricultural plantation. After the death of the president, the estate went into decline until it was transformed into a National Historic Landmark in 1960.
The rooms you can explore on a Mount Vernon day trip include George Washington's study, as well as several bedrooms and the Front Parlour.
What are the opening times?
From April to the end of October, Mount Vernon is open every day from 9 AM to 5 PM. Between November and March, the landmark closes at 4 PM instead.
When is the best time to visit Mount Vernon?
The best time to visit Mount Vernon is from from April to June and, September to October, during the spring and fall. The weather is milder enhancing the experience of touring the estate and its gardens.
Travel tips
Save time and avoid lines by purchasing tickets to Mount Vernon online.
Visit early in the day to enjoy smaller crowds and cooler weather.
Pack sunscreen, water, and comfortable walking shoes for a pleasant visit to this historic landmark.
Follow guidelines and maintain respectful behavior while exploring the estate.
Join guided tours or use audio guides to gain insights into George Washington's life and the American Revolution.