Hovering atop the Potomac River and bordering the states of Maryland and Virginia, Washington D.C. is filled with iconic marbled monuments, renowned museums and interesting neighborhoods.
Booking a boat tour of Washington D.C. offers an adventure like no other. You will have the opportunity to see jaw-dropping mansions, rich colonial history, and lush, rolling greenery.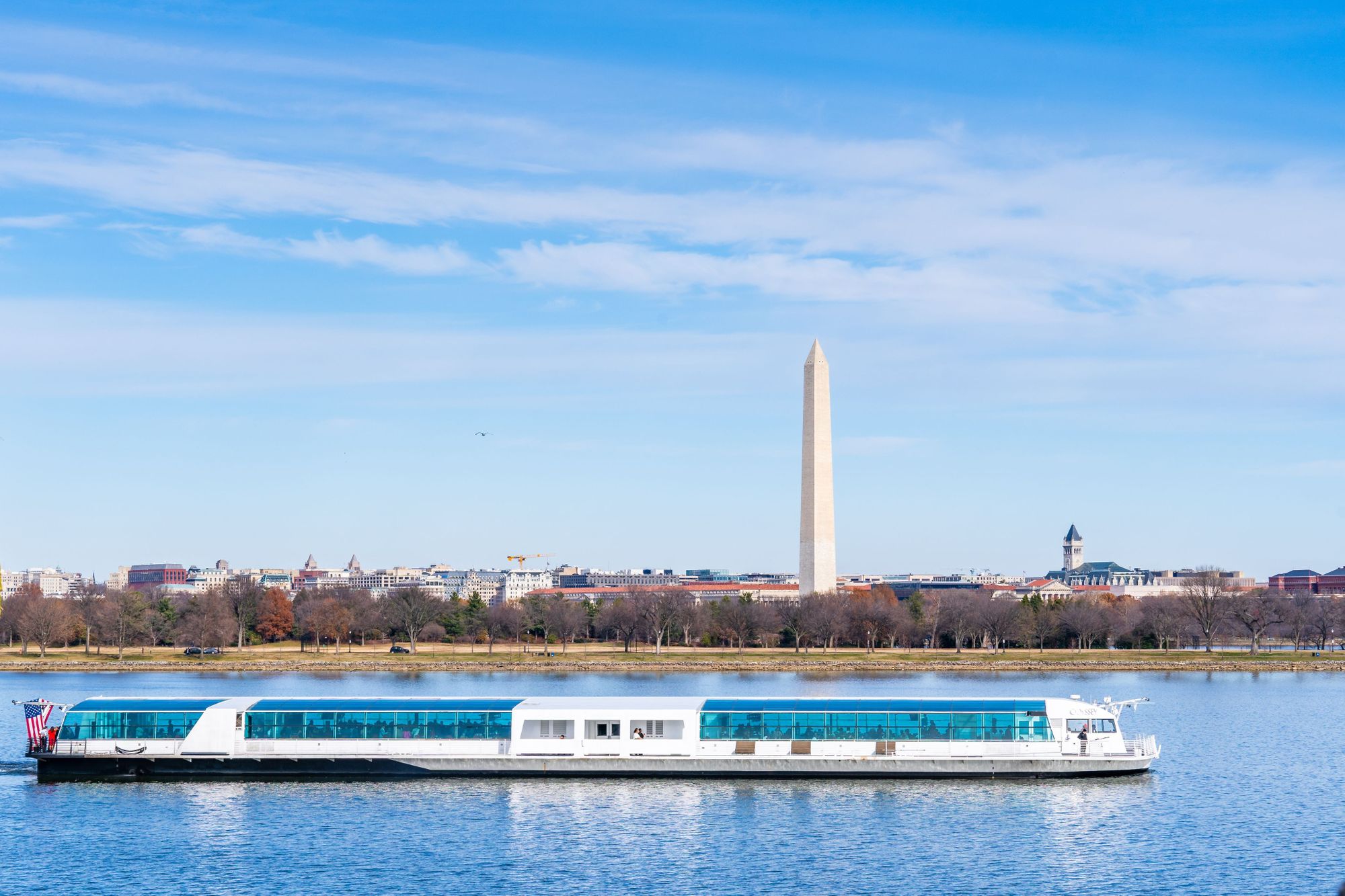 You will find below all you need to know about boat tours, one of the most exciting outdoor activities in Washington D.C.
What are the most popular boat tours in Washington?
Guided tour of Washington with a scenic river cruise
Discover Washington's top sights on this full-day tour, where you'll see the White House, the US Capitol Building, and the Thomas Jefferson Memorial, the domed, white-marble monument. Your tour guide will tell you all about the accomplished philosopher, architect, and third president of the United States.
You'll enjoy the best vistas in town from a comfortable open-top convertible coach with a knowledgeable guide who will steer you along the US capital's most important monuments on a guided walk. When you're done sightseeing you can put your feet up, relax and relish lunch on a scenic cruise.
Gourmet brunch or dinner cruise
See the delights of Washington in style on a gourmet brunch or dinner cruise aboard a luxurious boat. It's a unique experience designed to provide the city's most awe-inspiring sights from an opulent setting.
You can expect to sip on mimosas, tuck into a delicious brunch spread, or dine on a 3-course gourmet meal under the stars against a backdrop of soothing ambient music.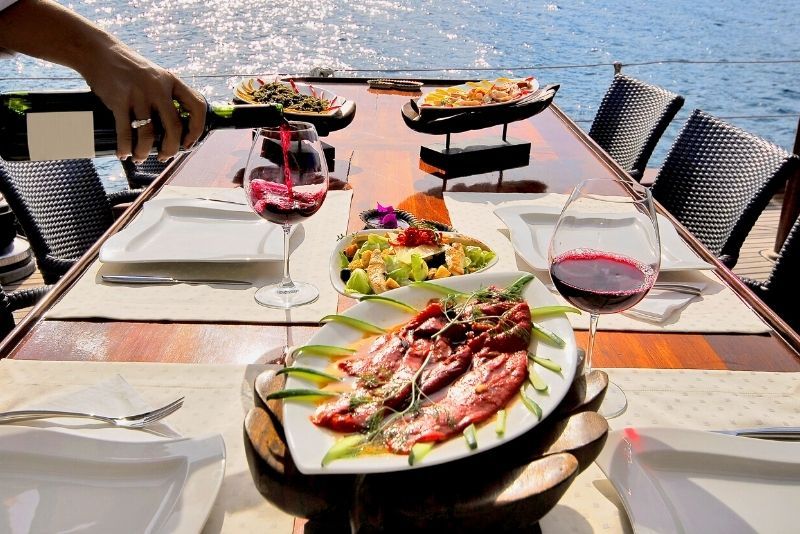 Washington D.C. private boat rental
If you're seeking a more intimate experience, you can consider renting a private boat in Washington. You'll have a list of vessels to choose from including sailing yachts, catamarans, or motorboats with or without a captain onboard, depending on how experienced you are on the waters.
The city's position on the breezy Pacific coast makes it a hotspot for sailors seeking to navigate calm waters so try this option if you're looking for some peace and tranquility.
Mount Vernon sightseeing river cruise
On this organized tour, your local guide will tell you tales of Washington's legacy as you cruise up the Potomac River. You can expect to stop and wander the expansive grounds of the George Washington Estate, where you'll take in the stunning scenery and culture of this historical site.
This full-day tour is bound to take you back to colonial America. The Mount Vernon Estate's rooms have been meticulously preserved to retain their 1700s charm.
This tour includes a round-trip boat tour of Washinton D.C., an expert guide narrated experience.
Bike tour of Mount Vernon with optional boat cruise return
For cycling enthusiasts, there's no better way to explore Washington than on a bike tour. On this independent excursion, you'll have the chance to discover Mount Vernon at your own pace. You'll have up to seven hours to marvel at this stately mansion's beautiful grounds, galleries, and hallways. From here, you can opt to finish your trip on a narrated Potomac River boat cruise to Alexandria at an added cost.
How much do boat tours in Washington cost?
Boat tours in Washington differ according to the type of cruise you take:
Dinner, brunch and lunch scenic cruises cost between US$80 to US$150 per person, depending on how fancy you decide to go.
Boat rentals vary widely depending on the type of boat you choose and the time spent on the water. For example, a sailing boat rental starts at US$195 for 2 hours up to US$575 for 5 hours.
A Mount Vernon sightseeing river cruise starts at US$65 per individual and includes an admission ticket to Mount Vernon estate's grounds.
A bike tour of Mount Vernon with an optional boat cruise return costs US$50 per person.
Which places are visited with a boat tour in Washington?
Lincoln Memorial
Marvel at the Lincoln Memorial on board with a narrated audio tour. You'll learn all about the protests that have taken place here and how this popular attraction became the symbol of the Civil Rights movement.
Alternatively, on some guided tours on land, you'll be able to spend more time inside this monument's neo-classical facade which features displays of Lincoln's life and times.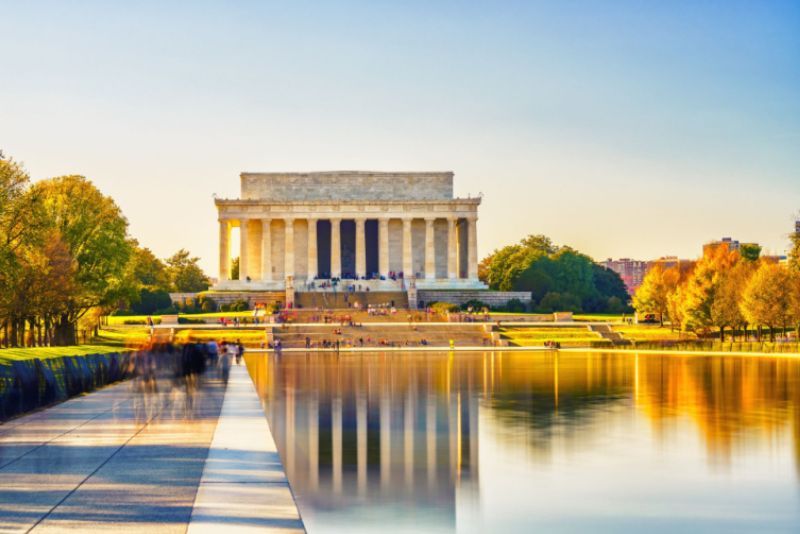 Old Town Alexandria
Known as the Old Town, the historic center of Alexandria is a major draw for history buffs and shopping enthusiasts. This city is studded with 18th-century architecture, ancient buildings, miles of independent boutiques, and hip foodie spots which offer the perfect refreshment break during a walking or bike tour of D.C.
Arlington Cemetery
Perched upon the hills above the Potomac River in Virginia lies the Arlington National Cemetery – the final resting place for the United States' more revered military veterans. On some organized tours, you'll be able to visit the snow-white gravestones, pay your respects and learn about some of the important people in history that are buried here.
Capitol Building
A symbol of American democracy, the Capitol Building is one of America's most important monuments. The Capitolbears great political significance and is a stunning example of 19th-century neoclassical architecture. On a number of tours, you'll be steered by a knowledgeable guide who will teach you about the fascinating history of this striking landmark.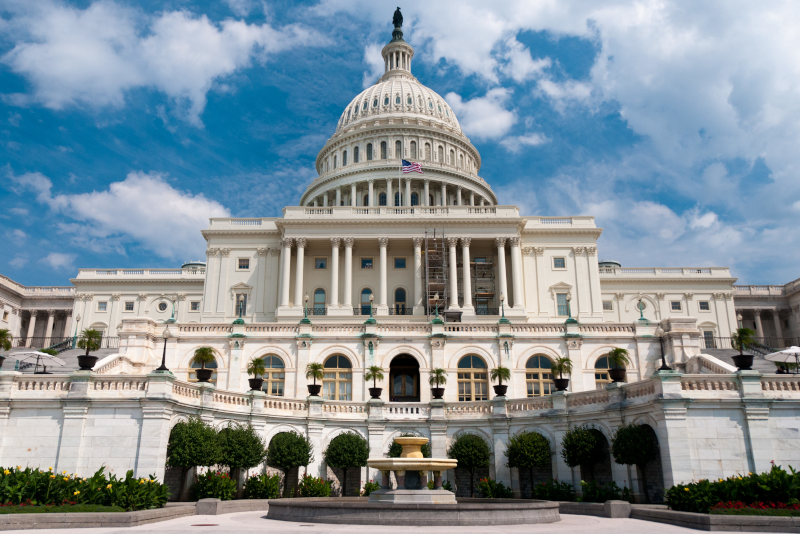 How long does a boat trip last?
Washinton boat tours last between 45 minutes to 7 hours. Boat tours that depart from Old Town Alexandria to Georgetown can be shorter since the city is not far from Washington D.C. Meanwhile, full-day cruises often include a meal and take you through several iconic landmarks.
Where do boat tours leave from?
The start point of your boat trip depends on the destination of your cruise. With that said, many boat tours start and end in Georgetown, Washington D.C.'s most aristocratic neighborhood.
It's the perfect spot to start your sightseeing tour from the water as it is a mere 4 kilometers northwest of the national Capitol Building. Make sure to check the specific details of the tour that you have booked as the starting point varies.
When is the best time for a boat trip in Washington?
Autumn is a popular time to take a boat tour in Washinton. During the months of September to November, the sweltering of the summer is gone, taking with it the crowds of peak season tourists. You'll enjoy the lesser crowds and crisp autumnal leaves that provide a beautiful backdrop to the city's famed monuments while enjoying reasonably pleasant weather.
Travel tips
Bring warm layers, there tends to be a breeze onboard so these are necessary, particularly when the sun goes down and during the cooler months.
For those taking a tour on land or cycling, comfortable footwear is a must.
Bring a camera and some extra batteries – this is a once-in-a-lifetime trip your camera won't want to miss.