Best known for its traditional glass-making studios that produce some of the most valuable glass items in the world, Murano is a picturesque island located in the Venice Lagoon. The tiny Venetian island is incredibly beautiful and is the perfect place to pick up a few souvenirs.
A Murano day tour is a must-do for those staying in Venice and surrounding areas. Stroll through the charming streets filled with colorful houses and visit some of the island's top-rated attractions and see skilled glass-blowers in action.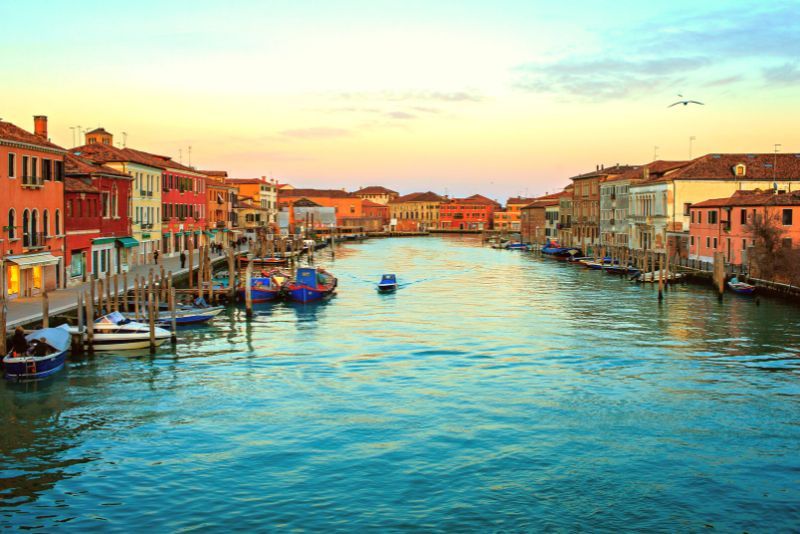 Here's all you need to know about Murano, one of the most fascinating sightseeing tours in Venice.
Where is Murano located?
Murano is a small island in the Venice Lagoon in northern Italy, located roughly 1.5 kilometers north of Venice. The island, which is actually a series of tiny islands connected by bridges, can easily be reached by speedboat from the mainland.
What are the best things to do in Murano?
Museo del Vetro
Museo del Vetro is a famous museum dedicated to the art of glassmaking and is undoubtedly one of Murano's top attractions. The museum displays a diverse array of different glass items and has some pieces that date back to Egyptian times.
By visiting the museum, you'll learn about the different types of Venetian glass techniques and the island's fascinating history when it comes to glass-making. The building itself is also very interesting, as it was once the home of the bishops of Torcello, as well as the town hall.
Murano glass factories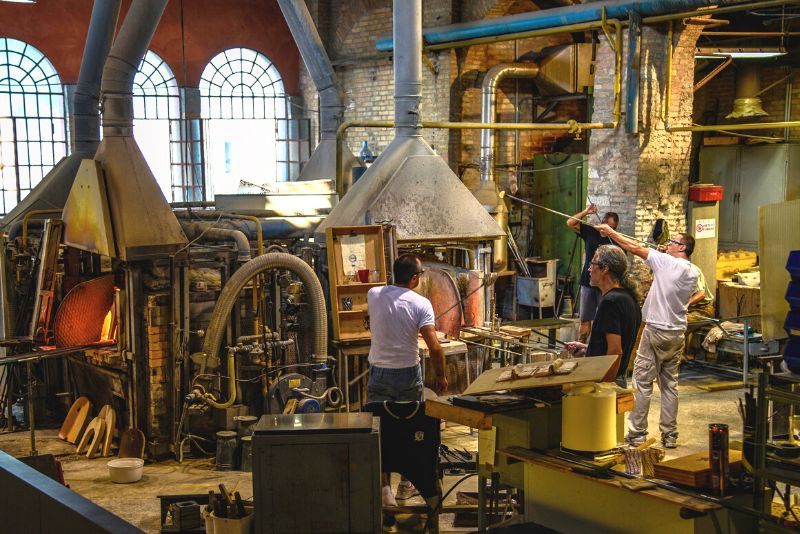 In 1291, the Doge of Venice ordered all local glassmakers to move their factories to the island of Murano as a precaution against fires spreading from their furnaces. Over the centuries, Murano became well-known for its glass factories, which are now a popular attraction.
Many of the island's factories offer factory tours, where you'll get to see glass makers in action and marvel at glass-blowing demonstrations. There are even opportunities for you to try out glass artistry for yourself!
Murano glass shops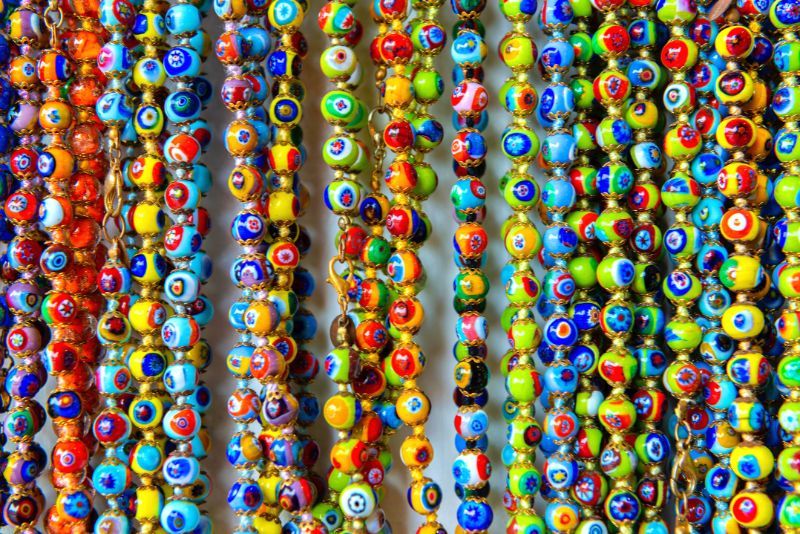 Murano is world-famous for its beautiful, blown glass items, which make for the perfect souvenirs and gifts. There are all sorts of different items available, including ornaments, jewelry, crockery, light fixtures and many more.
Even if you are not interested in purchasing any of the glass items, it is still fun and interesting to visit these Venetian glass shops and see the exquisite pieces on offer. Most glass factories have a shop or showroom, where their best products are on display.
Campo Santo Stefano
Campo Santo Stefano is probably one of the most-visited spots on the island. In the middle of the square, you'll find Simone Cenedese's famous sculpture, known as "Comet Glass Star". The abstract sculpture is that of an eye-catching blue starburst.
Surrounding the square is the Church of St. Stephen, as well as a 19th-century clock tower. Both of these attractions are steeped in rich history and make a visit to the square well worth it.
Basilica of Saint Mary and Saint Donatus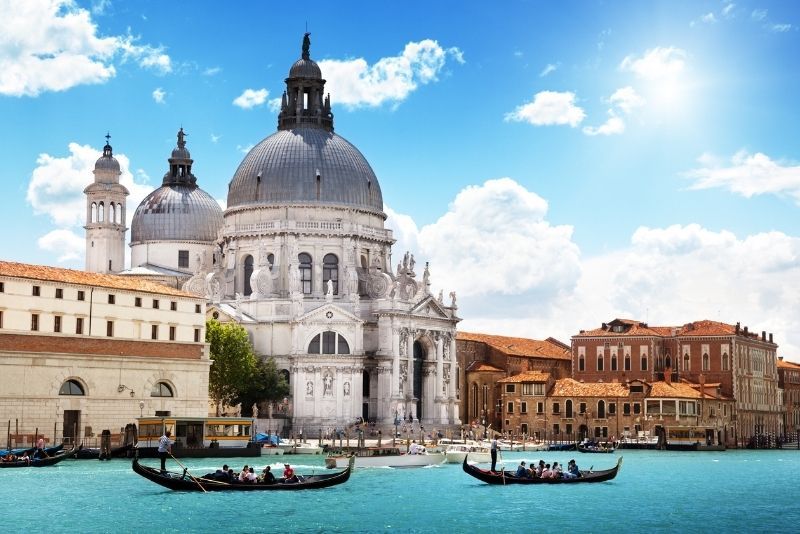 The Basilica of Saint Mary and Saint Donatus is a must-see for anyone visiting Murano Island for the first time. The structure dates back to the 7th century and acts as the duomo for the island. Inside, you'll find intricate mosaics all over the dome and floors.
One of the most fascinating legends associated with the church is that the bones suspended behind the altar, which measure 1 meter in length, are in fact the rib bones of a dragon slain by St. Donatus.
What are the best tours to visit Murano?
Murano glass factory tour with glass blowing demonstration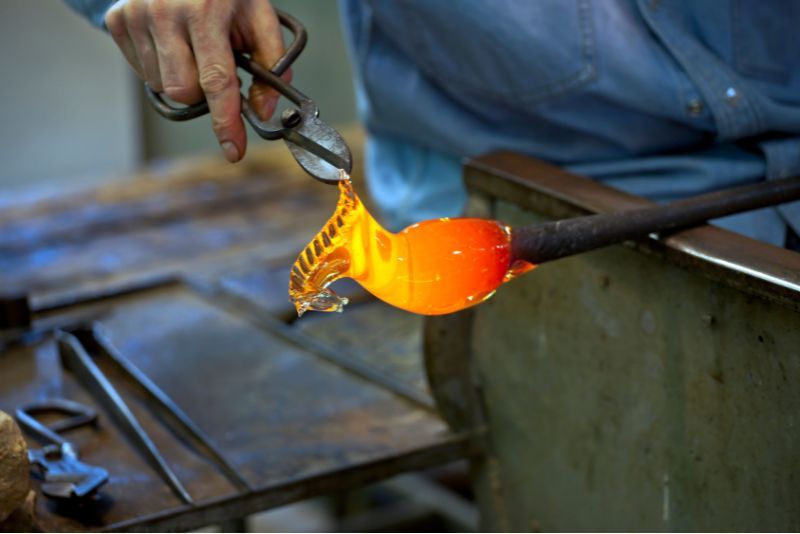 Get an in-depth look inside the traditional art of glass blowing in Murano with this factory tour that includes a glass blowing demonstration. You'll meet your guide outside the Colleoni Glass Factory, which is world-famous for its master glass blowers and innovative facilities.
Once you've toured the factory and seen a master glass blower at work, you'll have the opportunity to visit the factory showroom and see the finished pieces. You'll also be given a small glass souvenir to commemorate the experience.
Murano, Burano and Torcello day trip from Venice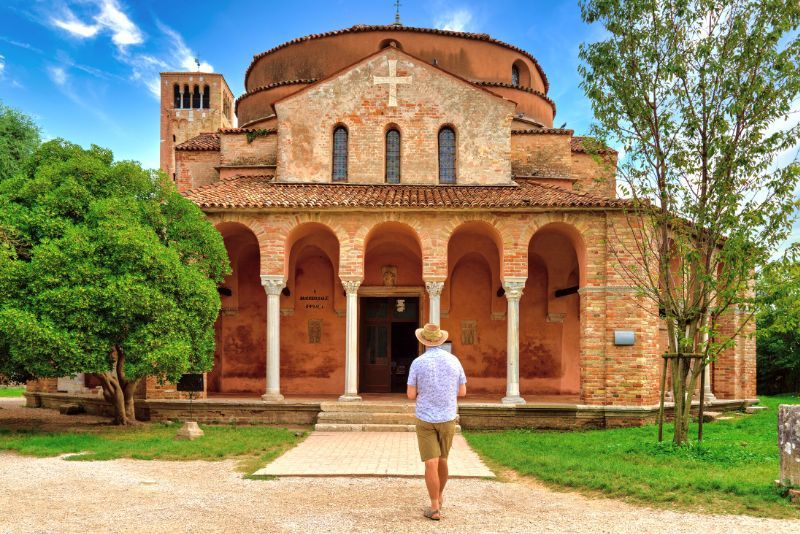 Make the most of your time in northern Italy by visiting three of the Venetian Lagoon's famous islands. Meet your English-speaking guide at Ponte della Paglia, where you'll board a motorboat and begin your triple island experience!
See the lacemakers of Burano, the glass blowers of Murano and the colorful houses and flower boxes of Torcello. You'll learn about the fascinating history of each island and get the opportunity to take some incredible photos as you enjoy an exciting day out on the water.
Small-group tour by private boat to Murano and Burano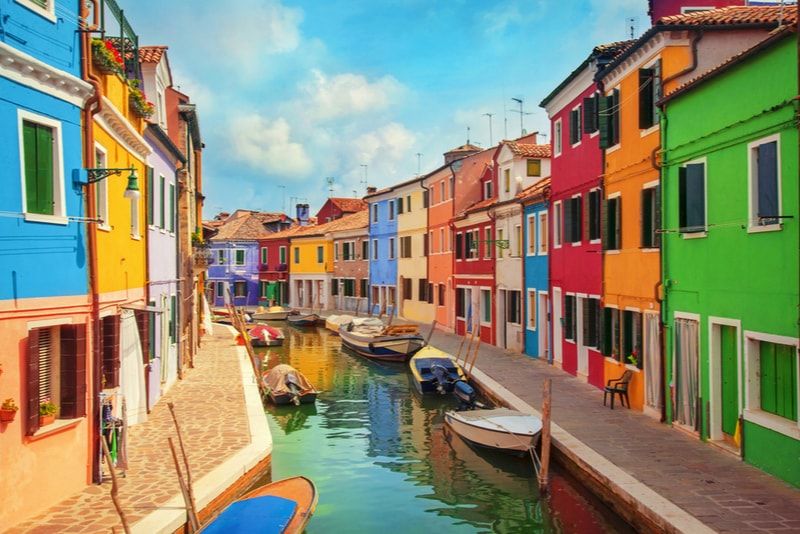 Step away from the hustle and bustle of Venice for the day when you join this small-group tour that caters to a maximum of 20 people. Enjoy a boat ride to the islands of Murano and Burano and learn about two famous Italian handicrafts— glass blowing and lace making.
Visit Murano and see the island's world-renowned glass factories that make use of ancient glass-blowing techniques. Next, visit Burano, where you'll see skilled lace makers in action. Your knowledgeable guide will tell you everything you need to know about these fascinating islands!
Private boat tour to Murano and other islands from Venice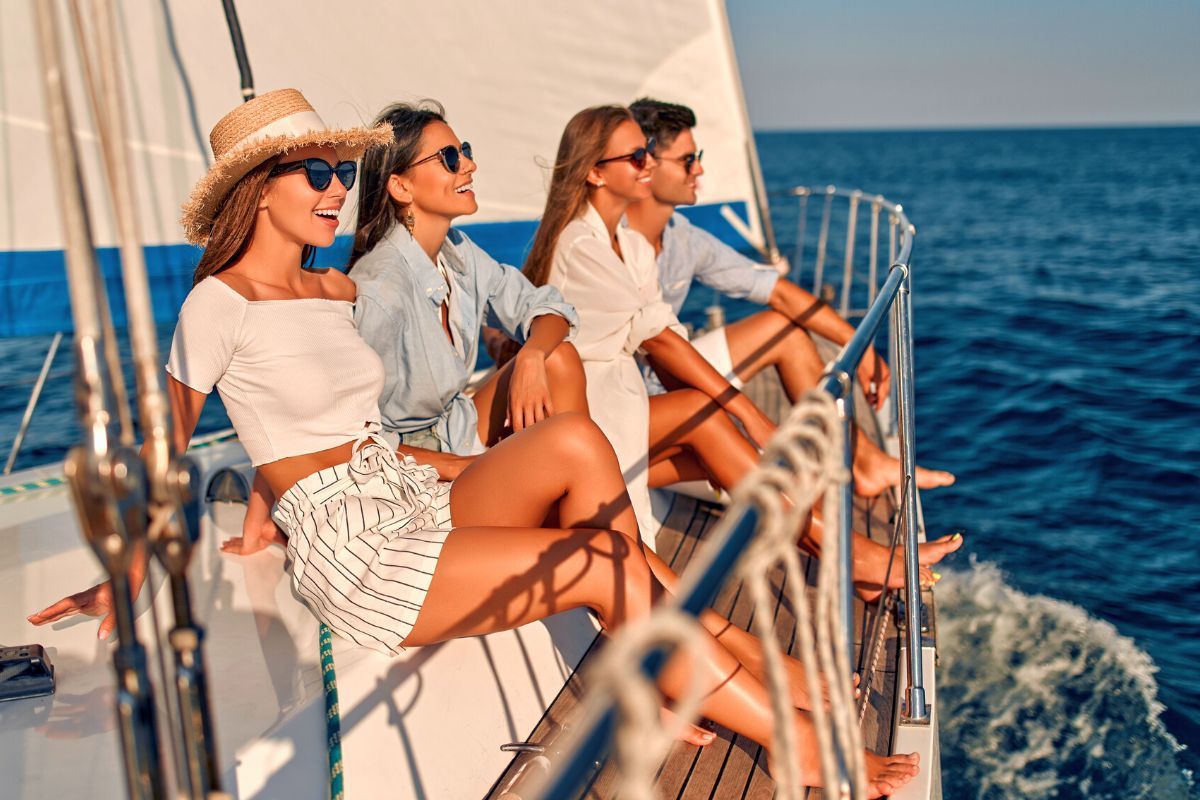 Enjoy a special, private experience exploring the lagoon and some of its best-known islands with this boat tour from Venice. You and your travel companions will have a 5-meter boat all to yourselves as you visit the islands of Murano, Burano and Torcello among others.
As this is a private tour, you'll have some control over the itinerary. Visit a local glass factory, dine in a romantic restaurant and buy souvenirs to take home with you. This experience is ideal for couples who are looking to make the most of their time in Venice.
What are the prices of Murano tours?
Basic glass factory tours in Murano cost as little as €10 per person. However, many of these tours do not include transport from Venice.
Slightly more comprehensive tours that include transport, as well as other locations such as Burano on their itinerary, usually cost around €25 per person for a guided group experience.
Private Murano tours, which cater solely to you and your travel companions, can cost upwards of €150 per person for a custom experience. Private tour prices can fluctuate depending on how many people there are on the tour.
Where do Murano tours start?
Murano tours typically begin at a central meeting spot in Venice, such as the Monument to Victor Emmanuel II. From here, you'll be ferried over to Murano island. However, some tour operators require you to make your own way to Murano and meet at local landmarks.
Certain private tours offer hotel transfer services for your convenience. Whether you're being picked up from your hotel or meeting at a central meeting point, be sure that you are ready at the stipulated time so that you don't keep your tour guide waiting.
When is the best time to visit Murano?
The best month of the year to visit Murano is in September, as this is when the summer crowds of tourists have begun to dissipate. The temperatures also begin to drop slightly and you won't experience any of the stifling heat associated with July and August.
Travel tips
Wear comfortable shoes for walking around Murano and for getting on and off water taxis.
Bring your camera to capture beautiful images of Murano's colorful houses and glass-making studios.
Book your Murano day tour in advance to secure your spot on your preferred excursion.
Take the opportunity to purchase unique glass souvenirs when visiting the island of Murano.