Located in northern Taiwan, Taipei is a vibrant metropolis where modernity and nature collide. A glance at the city will show ancient temples and shiny skyscrapers sitting alongside lush jungle foliage, and bustling street markets carrying on late into the night.
If you want to immerse yourself in the Taiwanese capital's culture and history, then a free walking tour in Taipei is the ideal excursion for you. Get to know the city's main attractions and get a better idea of its layout as you follow your guide through its colorful streets!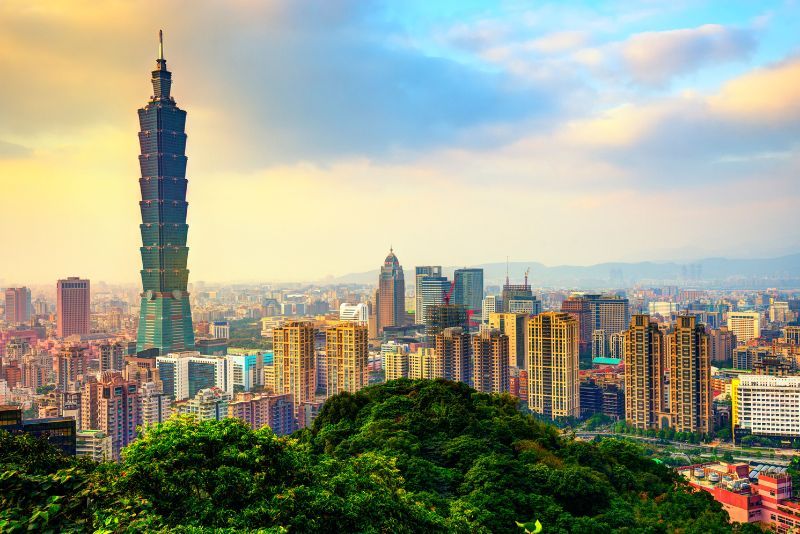 Here's all you need to know about free walking tours, one of the most engaging sightseeing tours in Taipei.
How do free walking tours work?
Free walking tours in Taipei have become increasingly popular in recent years as they provide tourists with an affordable and authentic way of experiencing this incredible city.

These tours differ from Taipei walking tours in that they are completely free to book and participate in, but it is encouraged that you tip your tour guide at the end of the tour. The amount you decide to tip is completely up to you.
How much should you tip?
When deciding how much to tip, think about the effort that your guide put into the tour and how much you enjoyed the tour overall.

Most tour participants tend to tip between US$10 and US$15 per person, but some people tip as much as US$50 for outstanding tours.
What are the best free walking tours in Taipei?
Historical free walking tour in Taipei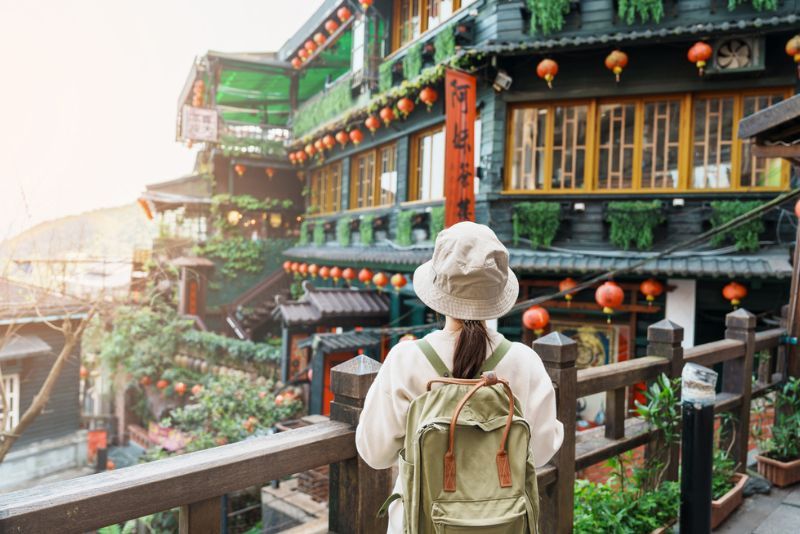 Familiarize yourself with Taipei's fascinating past when you join this historical walking tour that takes place in the western part of the city. Step back in time, and see what life may have been like in the Qing dynasty and beyond.
Your excursion begins at 10 AM at the Longshan Temple Station, where you'll meet your experienced local tour guide. From here, you'll explore West Taipei's main attractions, including the Bopiliao Historical Block, the Longshan Temple, the Presidential Office Building and others.
Throughout this 3-hour experience, you'll learn about Taipei's multicultural heritage and all the major historical events that have taken place in the city. Your knowledgeable guide is there to show you the way and answer any questions you may have.
This is the perfect excursion for those visiting Taipei for the first time and looking for an introduction to the city's rich history and culture.
Golden Age free walking tour in Taipei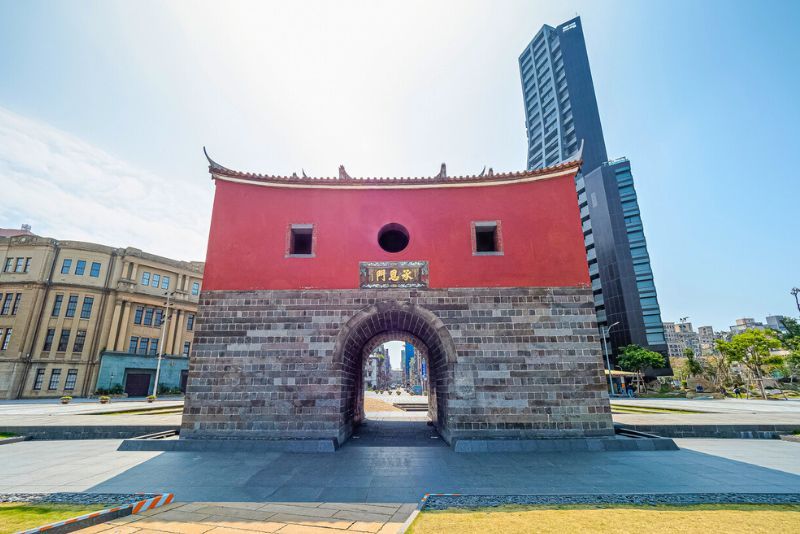 Immerse yourself in Taipei's Golden Age — a special time in the 1920s when the nation's commerce really took off. As you walk around the eclectic neighborhood of Dadaocheng, you'll learn about how this area has transformed over the years to become a creative hotspot.
Meet your local guide at the MRT Beimen Station and spend the next 2.5 hours exploring some of the city's most iconic landmarks, including North Gate, Dadaocheng Visitor Center and Xiahai City God Temple among many others.
One of the tour's major highlights is sending a letter or postcard to one of your friends or family members at Tapei's most historically-important Beimen Post Office. The last stop on the tour is Dihua Street, where you can shop for Taiwanese snacks and souvenirs.
This tour visits an interesting combination of places of worship, historical sites and local shops — making for a comprehensive overview of the city.
Free hiking tour near downtown Taipei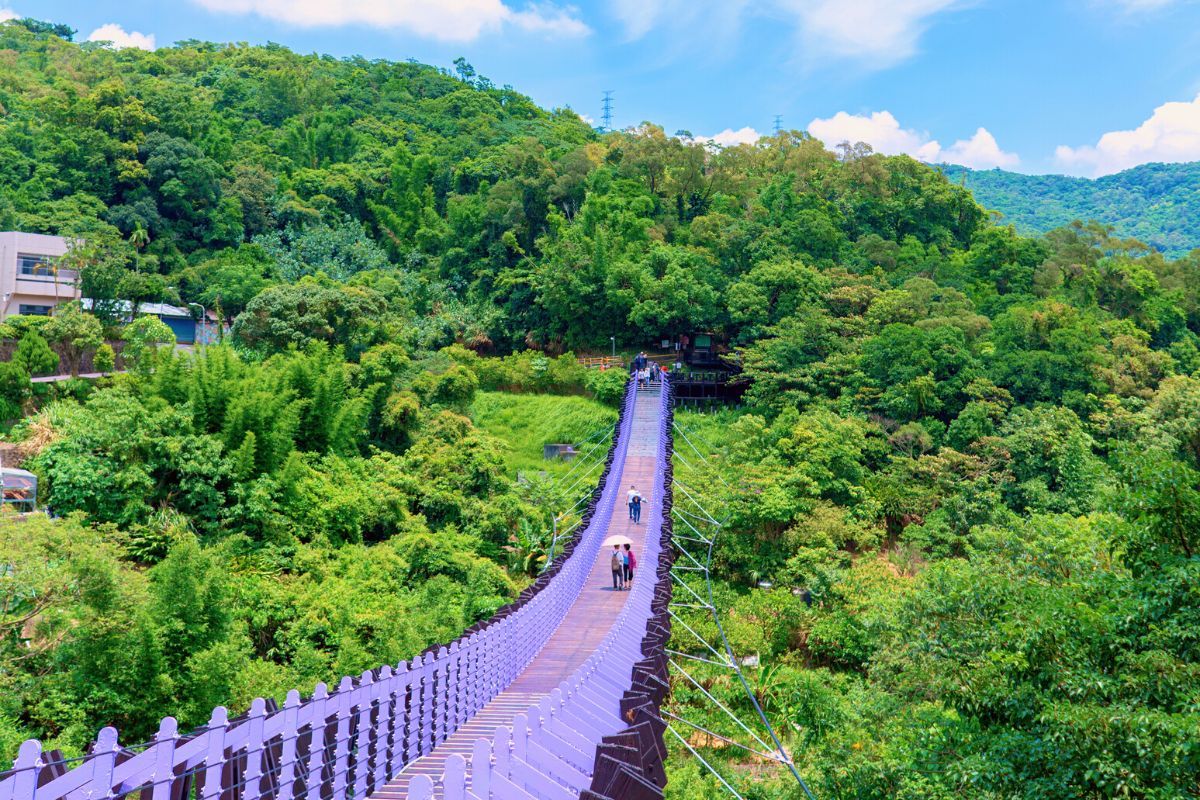 Did you know that Taipei offers more than 100 hiking trails? Join this free tour and enjoy a gentle hike near downtown Taipei as you relax at hidden waterfalls and admire panoramic views of the city. This is the perfect experience for nature lovers visiting the Taiwanese capital.
Your adventure begins in the neighborhood of Neihu, where you'll visit the biggest Taoist temple in the district before embarking on your hike. Relax as you take in the natural beauty of the Dagouxi Waterfront Park and the Yuanjue Waterfall.
Some of the tour's other highlights include the Baishihu Suspension Bridge and the Bishanyan Kaizhang Shengwang Temple. There will be plenty of photo opportunities, so be sure to bring along your camera.
The tour ends at a bakery, where you'll enjoy some refreshments, including traditional tofu pudding before your guide walks you back to the train station.
Longshan Temple free walking tour in Taipei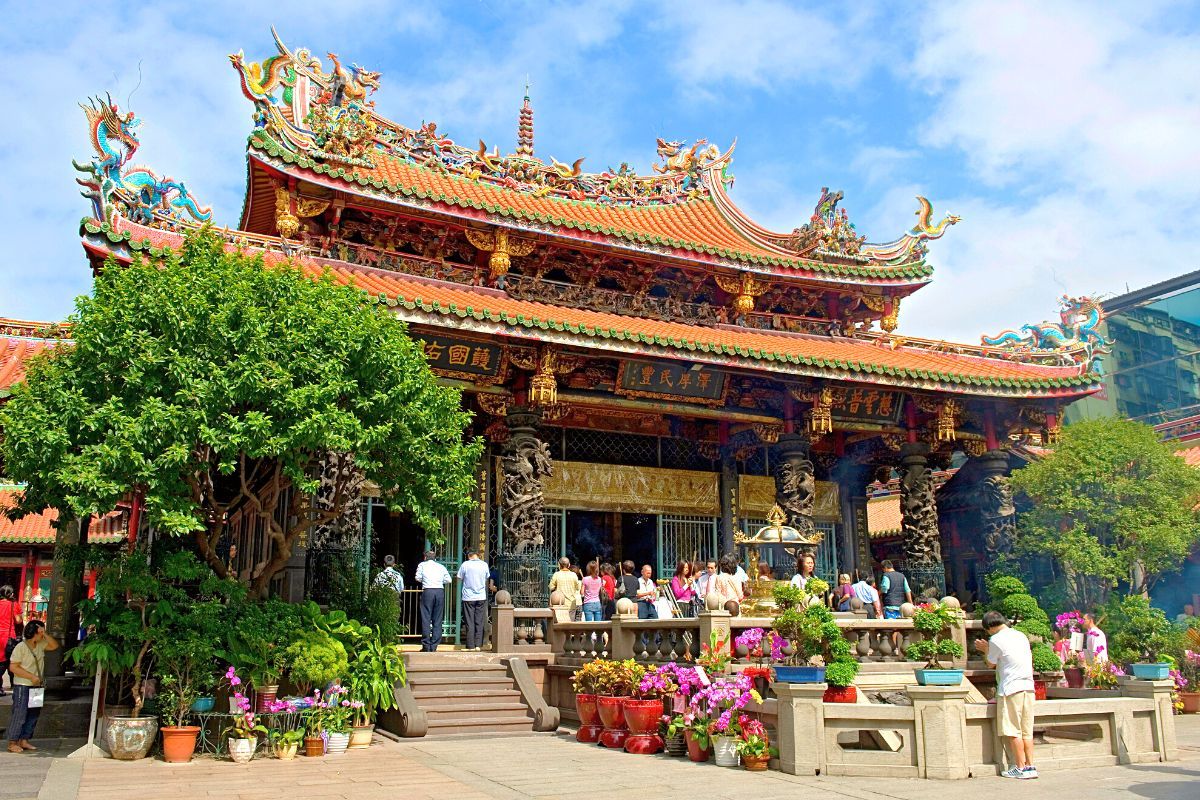 Visit one of Taipei's most famous and popular temples when you join this free walking tour of Longshan Temple. The temple grounds are home to over 100 folk gods, who may grant you favors if you ask correctly.
Meet your knowledgeable local guide near the temple grounds before visiting the colorful and vibrant temple, decorated with intricately-painted dragons and deities. Your guide will tell you about the various Buddhist and Taoist traditions and beliefs that surround the structure.
There is the opportunity to throw 'moon stones' for good luck and even have your fortune read during this full-immersive experience that visits Longshan Temple as well as Mengxia Park, Bopiliao Historical Block and Herb Alley.
If you're wanting to get up close and personal with Longshan Temple and see this special attraction from a local's perspective, then this is the perfect tour for you.
In which languages is it operated?
All free walking tours in Taipei offer tour schedules in English, but some of them also offer tours in Spanish and Chinese. When booking your tour, ensure that you're making a booking for a schedule in your preferred language.
Where does it start?
Most free walking tours in Taipei leave from easy-to-find locations in the city, including places like Longshan Temple Station, MRT Beimen Station and the Tourist Information Center in Wanhua.
Make certain that you arrive at your tour's meeting point at least 10 minutes before the departure time so that you don't keep anyone waiting.
How long does it last?
Free walking tours in Taipei have a typical duration of around 2.5 hours. However, there are a few slightly longer tours that last between 3 and 3.5 hours, perfect for those looking for a more in-depth experience.
Is it wheelchair friendly?
While most free walking tours in Taipei are not suitable for wheelchair users, there are certain excursions, such as the Longshan Temple tour, that are wheelchair friendly and suitable for those with reduced mobility.
When is the best time to join a free walking tour in Taipei?
The best time for a free walking tour in Taipei would be in the spring (March to May) and autumn (September to November), typically the most comfortable seasons in terms of temperature and humidity. Avoiding the hot and humid summer months and the rainy typhoon season would make your walking tour much more enjoyable.
Weekdays might be less crowded than weekends, giving you a more personalized experience. Morning tours can be cooler and less crowded, while evening or night tours can offer a different perspective of the city, with night markets and lights.
Should you book tickets online?
If you're interested in joining a free walking tour in Taipei, it is best that you reserve your spot online ahead of time. These excursions are usually limited to a certain number of people, and because of their popularity, they can fill up quickly.
Making your reservation online is free of charge and easy to do. Once your booking is taken care of, you can start planning the rest of your itinerary in the city and there is no need to worry about the disappointment that comes with missing out on your preferred tour.