From atmospheric concerts of world-renowned tunes to high-spirited pub crawls through Prague's most notorious bars, there truly is something for everyone.
If you want to experience Czech traditions, you can't miss a traditional folklore show, where dancers and musicians will charm you with animated performances.
Alternatively, be mesmerized by the acrobatics of a Black Light Theatre Srnec show. The shows, music and nightlife in Prague are remarkably diverse, and not to be missed.
No matter what type of entertainment you're into, the enchanting city of Prague can provide.
Pub Crawls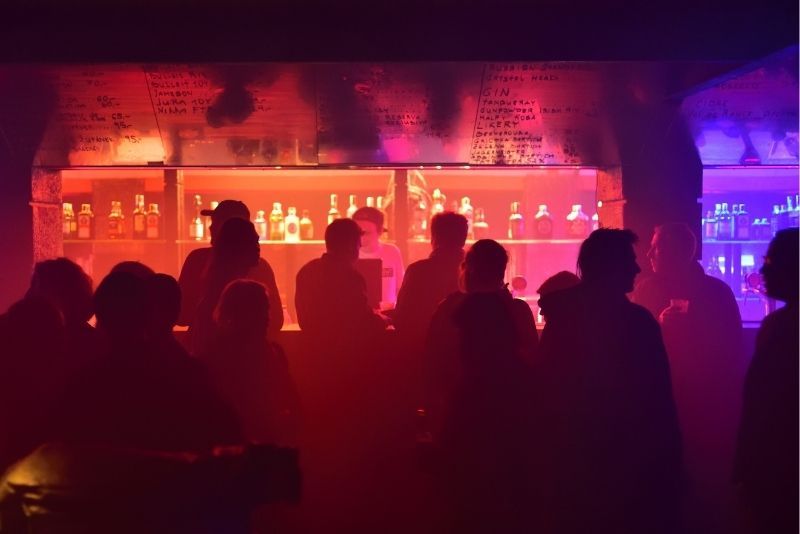 A lighthearted way to tour the city is through a pub crawl. Known for its party scene, Prague is home to a wild array of nightlife that ranges from small, quirky bars to thumping nightclubs.
These tours enable you to bond with other travelers from across the globe over a shot. As you dip in and out of the city's hotspots, you'll enjoy free welcome drinks, and have the opportunity to let loose to your favorite dance tracks.
After hitting up several bars in central Prague, most pub crawls end the night at the iconic Karlovy Lazne, which has five sensational dance floors. Here, you can choose between mainstream, dance, hip hop or chill-out music.
Alternatively, head to the "oldies" floor to belt out some classic tunes. Whichever floor you choose, you'll be able to soak up the feel-good atmosphere and dance the night away until the early hours.
If you want to spend more time grooving and less time queuing, you can opt for a VIP pub crawl, which allows you to skip the line at each venue. With your new friends at your side, you'll down some of Prague's best (and strongest) tipples.
Those looking for something to do on the most important night of the year should consider choosing a New Year's Eve pub crawl.
Countdown to midnight with a glass of champagne in hand at one of the most famed nightclubs in the city after hopping between bars on this unforgettable night.
Black Light Theatre Srnec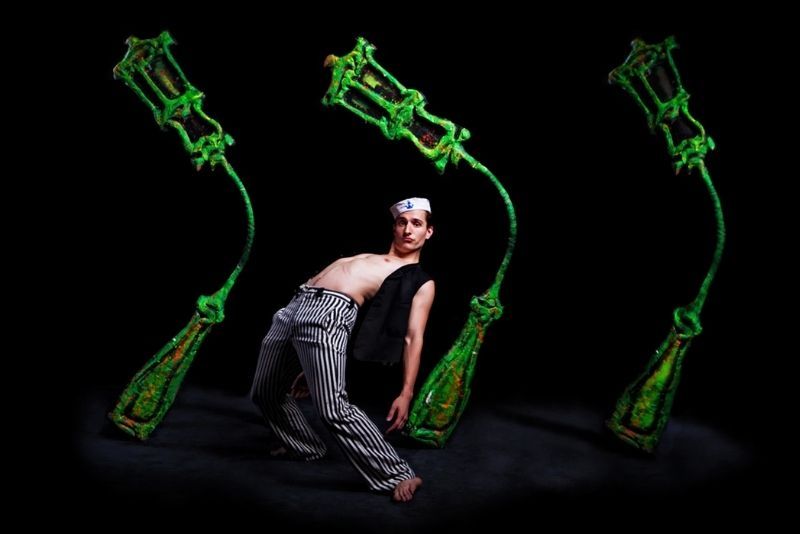 The oldest show of its kind in the world, the Black Light Theatre Srnec has been thrilling audiences since 1961.
This type of theater is set against a black backdrop and uses actors dressed in black to carry props about the stage, unseen by the spectator.
This enables the show producers to be in complete control of what the audience sees — a spectacular affair of neon colors and astonishing acrobatics.
This classic Czech experience takes place without any speech and is a must-watch show in Prague.
Opt to see the original Black Light Theater Srnec, which has graced stages across the world on over 300 international tours since its launch more than 60 years ago.
Full of witty jokes and tricks, this performance will have you rolling about your seat in fits of laughter.
The show, entitled "Antalogia," is a family-friendly affair that will delight even the most doubtful among you, with thrilling magic tricks and ludicrous mime.
Alternatively, experience a modern-day black light theatre show by opting to see Magic Phantom, which is a double-award-winning performance in its category, recognized by the World Theatre Olympics in 2018.
Launching in 2007, this spectacle is relatively new in the black light theatre space. Follow the tale of a ghost around the stage as illusions, fluorescence and pantomime charm you.
Folklore Shows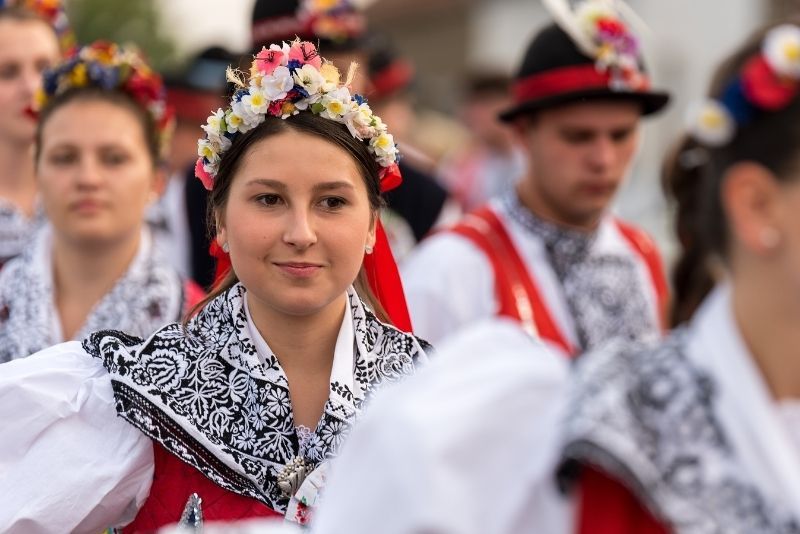 Step back in time to the days of yore by experiencing the frivolity of a traditional Czech folklore show. Influenced by Pagan and Christian traditions, folklore incorporates a mix of music, and dance in its celebrations.
Originally, there were several folk festivals throughout the year, some of which are still celebrated today.
These include the Drowning of Moria — a celebration of the long and harsh winter — where young girls create the figure of a woman from straw, and tree branches before setting it alight.
Alongside festivals, music is also an important part of this culture, and folklore shows in Prague often feature dulcimer performances. The musician of this stringed instrument used small hammers to articulate a merry tune.
If you want to experience the Prague of centuries past, you can do so by booking to participate in a Czech folklore evening. Get swept up in the magic of lively dances from performers in colorful outfits.
These elaborate costumes usually feature embroidery and ribbons, and traditionally differ between each town or village.
On one of these experiences, you'll be presented with a gourmet Czech feast, which includes grilled meats, potato soup, and doughy bread.
Try the local tipple — medovina — as you clap along to energetic songs and spectacular jigs.
If you find yourself in Prague for the festive season, tag along to one of these events on New Year's Eve. You'll hear the clock strike 12 to the sound of jovial Czech music and find the local's excitement contagious.
Mozart Concerts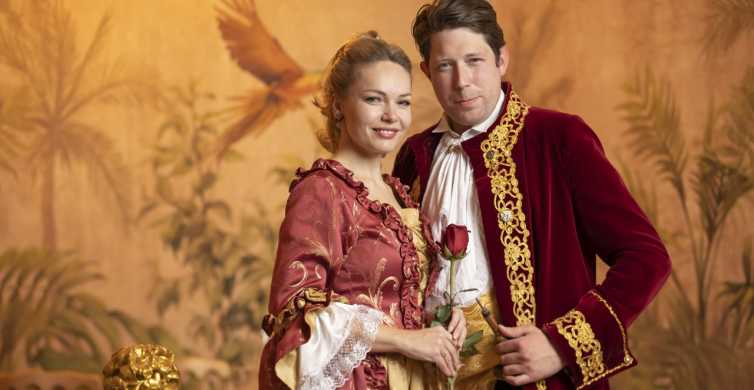 The Austrian composer — Wolfgang Amadeus Mozart — took the world by storm from a young age and is still renowned across Europe for his spectacular melodies.
Born in 1756, the musician wasted no time in honing his craft and was composing songs from the age of five. By this time, he was also competent on both the violin and keyboard.
While Mozart's days were cut short by illness at the young age of 35, he managed to create over 800 original musical numbers during his lifetime.
One of his most celebrated works was the Jupiter Symphony — the last piece Mozart ever wrote before his fateful illness just 3 years later. Other notable compositions include Exsultate, jubilate and Eine kleine Nachtmusik.
Because of his deteriorating health, Mozart never got to finish Requiem in D minor — the piece he was avidly working on before his death — however, it was completed by his student, Franz Xaver Süssmayr, in later years.
One of the best ways to experience the composer's chilling duets and spine-tingling arias while in Prague is through a Mozart concert.
These performances take place in a historic ballroom, featuring ornate decor and intricate paintings, where you can travel back in time, and experience the magic of the 18th century.
This beautifully-preserved landmark is the ideal location to dine on a 3-course meal as you relax to the sounds of Mozart's most iconic opera numbers.
These unforgettable performances include The Marriage of Figaro, The Magic Flute and Don Giovanni.
You'll be served a fusion of Czech and Austrian cuisine to give this experience a unique twist.
Whether you choose to dress up for the special occasion or not, you're guaranteed a memorable night at a Mozart concert to experience the most magnificent music in Prague.