Thanks to its rare landscape of volcanic rock, year-round sunshine, rolling hills, and sandy beaches, Hawaii is blessed with a unique eco-climate for agriculture.
The mineral-filled soil plus the warm weather create the perfect conditions for growing tropical fruits, coffee, and sugar cane. There are plenty of opportunities to get a taste of the agricultural side of Hawaii on Oahu.
Besides the chance to see farm life up close, these Hawaiian farms day trips also bless visitors with in-depth insights into longstanding Hawaiian cultures and traditions.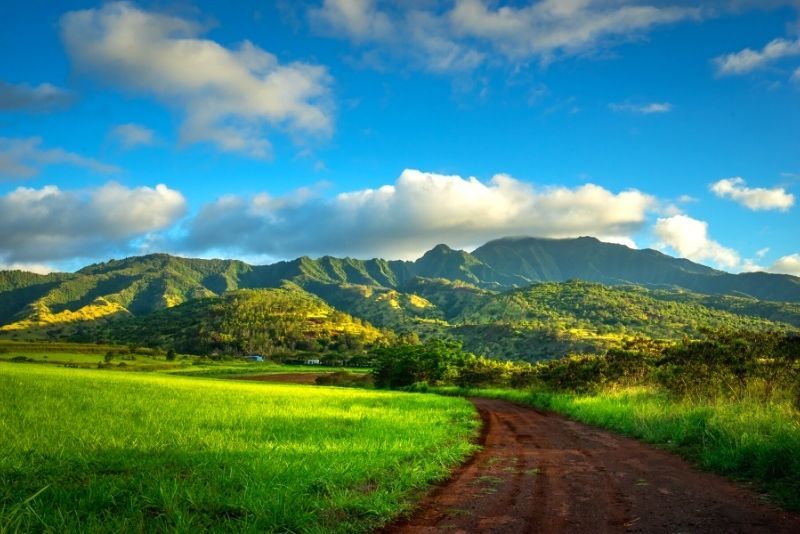 Here is everything you need to know about Hawaiian farms, some of the most interesting and fun destinations for day trips in Oahu.
Where are the Hawaiian farms Located in Oahu?
You'll find a plethora of farms all over sunny Oahu. Almost as populous as the islands' beaches, the myriad farms are nestled both in the hills and along the coast.
In most cases, food farms — fruit, coffee, chocolate — are found on the higher ground in the central part of the island. On the other hand, cattle ranges like the infamous Kualoa Ranch sit closer to shore, providing visitors with stunning ocean vistas.
While the most famous and visited farms in Oahu are only a small sliver of what the island has to offer, they provide a well-rounded farm experience that will introduce you to some of Hawaii's most iconic food and drinks.
How to reach the Hawaiian farms by car
If you're looking for a comprehensive yet independent farm experience that stops at three or four Hawaiian farms in a day, then renting a car is the best way to go.
The most popular farm trio are the Dole Pineapple Farm, Kualoa Ranch, and Green World Coffee. The Dole plantation is situated near Wahiawa. It's about 1 mile down the road from the Green World Coffee farm, which is why the pair are often combined into a single-day visit.
To visit the Kualoa Ranch by car, you'll need to make your way to the Windward Coast, where you'll find the ranch just before the town of Kailua.
It is possible to reach any of the Hawaiian Farms within a maximum of 2 hours drive from Honolulu and Waikiki.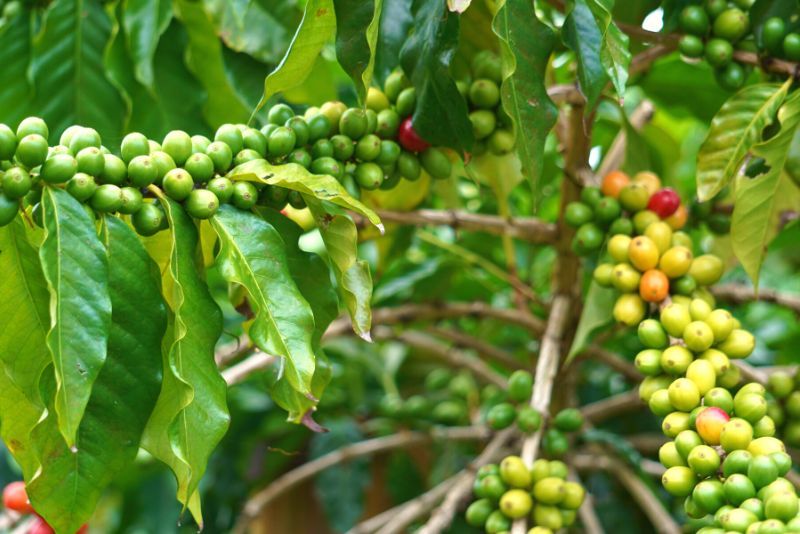 How to reach the Hawaiian farms by bus
Oahu is renowned for its reliable bus and public transport system. And while this means you'll be able to reach a handful of farms without renting a car, getting to more remote ones can be tricky.
For example, the Dole Plantation and Green World Coffee farm are easily accessible by public transport if you take an hour-long bus ride from Honolulu, #52.
Taking about 1 hour and 20 minutes, reaching the Kualoa Ranch is easy too. Jump on the #60 bus from Honolulu and you'll be dropped only a short walk of the ranch entrance. If you stay on the same bus for 25 more minutes, you'll end up at Kahuku Farms.
The rest of the Hawaiian farms fall into two categories: close to a major town and main road, meaning you can arrive by bus, or isolated in the central highlands, in which case you'll need to take a tour or rent a car.
TheBus system is the most affordable transport option to get around Oahu for Hawaiian Farms day tours. It's US$3 for a one-way ticket, and a day pass costs a maximum of US$7.50, which gives you unlimited rides for the day. You can purchase your tickets from the bus driver when you board or with a HOLO card.
Guided tour to the Hawaiian farms
Certainly, the most straightforward and hassle-free way of reaching the farms, taking a guided tour is ideal if you're short on time or want to learn about the farms from an expert.
These comprehensive farm tours will introduce you to the best that Hawaii's agriculture has to offer, and they come with plenty of perks too. For example, many include a stop at a local lunch spot where you can try some of the produce grown on the farms themselves.
Hotel pickup and dropoff from the major tourist areas are usually included, giving you more time to explore the destinations. Some of the most popular ones include the Dole Plantation and Kualoa Ranch.
How much does the entrance ticket to the Hawaiian farms cost?
Every Hawaiian farm is independent, so the prices will change depending on which one you visit. However, as a general rule, most of the farms are affordable, with tickets costing between US$15-25 for adults and US$12-20 for children.
Prices for the main Hawaiian farms day trips are as follows:
Dole Plantation entry prices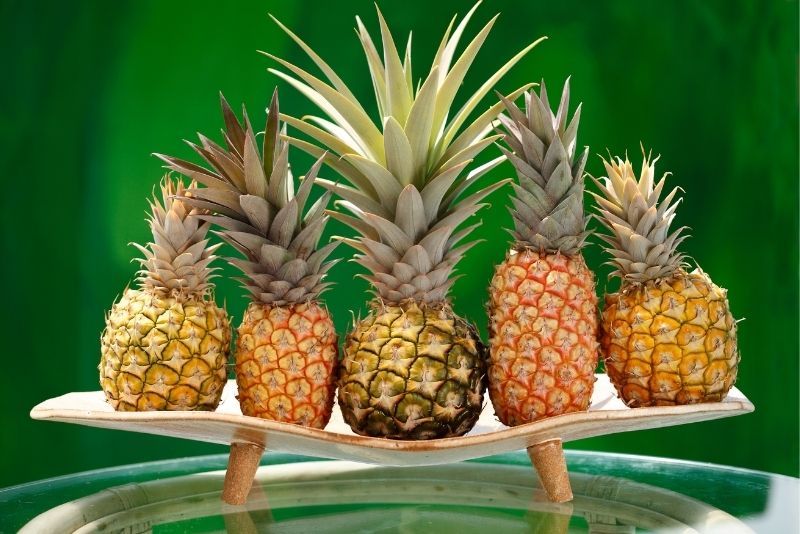 You can visit the Dole Plantation grounds and visitor center for free. However, extra activities like the Pineapple Express Train Ride, the award-winning Pineapple Maze, or the escorted Plantation Garden Tour will cost extra.
All Activities Combo: US$26 for adults, US$24 for residents/military, US$22 for children (4-12)
Pineapple Maze and Plantation Garden Tour: US$13.50 for adults, US$12.50 for residents/military, US$10.50 for children (4-12)
Pineapple Maze and Pineapple Express Train Ride: US$19 for adults, US$17.50 for residents/military, US$14.50 for children (4-12)
Plantation Garden Tour and Pineapple Express Train Ride: US$18 for adults, US$17 for residents/military, US$14.50 for children (4-12)
Pineapple Maze: US$8.75 for adults, US$7.75 for residents/military, US$6.75 for children (4-12)
Plantation Garden Tour: US$7.25 for adults, US$6.75 for residents/military, US$6.50 for children (4-12)
Plantation Train Tour: US$13 for adults, US$12.25 for residents/military, US$11 for children (4-12)
Kualoa Ranch farm tour prices
More than just a farm, Kualoa Ranch is an adventure destination. As such, if offers a handful  of thrilling activities at different prices:
The Jurassic Adventure Tour: Adults US$139.95 | Child US$69.95
Fishpond & Ocean Voyage Adventure: Adult US$51.95, Child (3-12) US$36.95
Kualoa Raptor Adventure multi-passenger UTV Tour: Adult US$144.95, Child (5-12) US$69.95
Hawaii's Best Movie Tour Featuring Film & TV Locations: US$51.95 Adult, US$36.95 Child (3-12)
Jurassic Valley Zipline: Adult US$174.95 (plus 4.712% tax)
Horseback Experience: Adult US$144.95, Child (10-12yrs) US$89.95
Aloha Aina Farm Tour: US$51.95 Adult, US$36.95 Child (3-12)
Malama eco-adventure cultural Experience: Adult US$51.95, Child (5-12) US$36.95
All-Inclusive Kualoa Experience: Adult: US$149.95, Child (3-12yrs) US$99.95
Kahuku Farm entry prices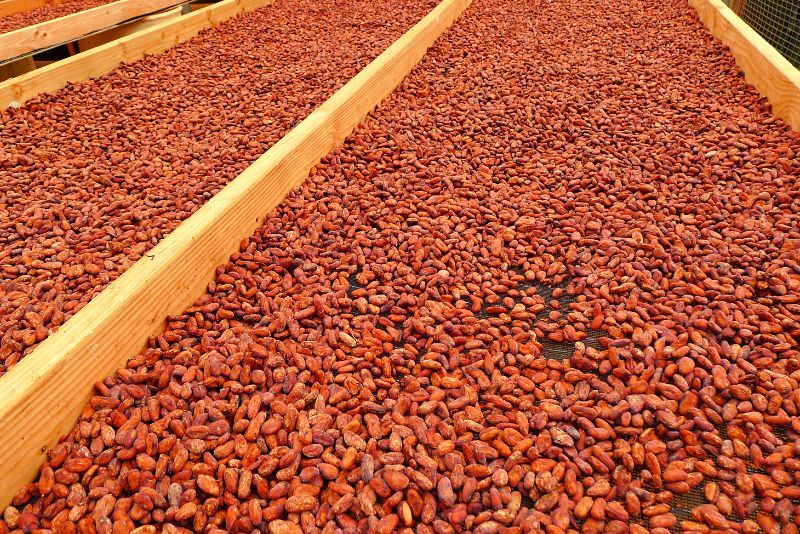 Adults: US$50
Kama'aina/Military/Senior (65 years & older): US$45
Children (5 – 12): US$40
Infants (under 4): free (US$4 extra for fruit/chocolate tasting)
Other Hawaiian farm entry prices
It's free to visit the Green World Coffee Farm, likewise many other smaller farms around the island. When this is the case, you can usually buy from the gift shop or take part in a tasting for a nominal fee.
What is the typical itinerary of a Hawaiian farms day tour in Oahu?
Hawaiian farms day tour itineraries can vary greatly depending on the type of tour you book and the specific farm you visit. However, as a general rule, most tours will include transportation to and from your hotel in an air-conditioned vehicle, as well as a guided tour of the farm itself.
At the farm, you'll have to chance to see behind the scenes, learn about the history of the farm, and see how the crops are grown or how the animals are cared for. In some cases, you may also be able to take part in a hands-on activity, like feeding the animals or picking fruit.
Sample some of the farm-to-table ingredients, combine your farm experience with other outdoor activities, and chat to the locals about the age-old Oahu dairy, fruit, and coffee traditions.
What kinds of tours are available to go to the Hawaiian farms in Oahu?
There are many different types of tours available to visit the Hawaiian farms on Oahu, including guided tours and private excursions.
From touring a stunning working cattle ranch to learning how to make mouthwatering Hawaiian chocolate, these Oahu farm experiences are quintessential and suitable for multiple budgets and schedules.
Guided tours to the Hawaiian farms
If you want to learn as much as possible about the farms a guided tour is probably the best option for you. These tours are led by knowledgeable local guides who can answer all of your questions and give you insight into the day-to-day operations.
Private tour to the Hawaiian farms
Private tours are a great option if you want a more intimate experience or if you have specific requests. When you book a private tour you'll have the undivided attention of your guide and you can tailor the itinerary to fit your needs. This means you can visit one or many farms — and other attractions — in one day.
Day trip to the Hawaiian farms plus outdoor activity
There are also many tours that combine a visit to the farms with another activity, like zip-lining or horseback riding around a ranch. This is a great option if you want to pack in a lot of fun into one day. Plus, it's a great way to see more of Oahu's diverse landscapes beyond the farms.
Day tour to the Hawaiian farms plus Haleiwa Town
A popular north shore town, Haleiwa is a popular place to visit after a tour of the farms. This historic town is full of quaint shops and eateries, and serves as a wonderful locale to pick up some souvenirs or try some local cuisine.
Matsumoto's Shaved Ice is a must-try, while Haleiwa Beach Park is excellent for picnics and watching the sunset.
Day tour to the Hawaiian farms plus ATV adventure
A hot choice for thrill-seekers, an ATV tour is the perfect activity to complement your insightful farm tour. These tours take you off-road, giving you a chance to explore the island's rugged terrain, feel a sense of adrenaline, and see some of its hidden gems.
How much does a tour to the Hawaiian farms cost?
Prices to tour the Hawaiian farms vary depending on the type of tour, the number of farms visited, and whether or not transportation is included. However, most of the comprehensive day tours fall in the $150-$300 per person range.
What will you see and do on an the Hawaiian farms day tour in Oahu?
Keana Farms
Producing over a 500 tonnes of fresh fruit and vegetables every year—like papaya, apples, bananas, cherry tomatoes, taro, and eggplant—Keana Farms is one of the largest diversified farms in Hawaii. Moreover, it offers tours that includes riding the longest zipline in Oahu.
Green World Coffee Farm
One of the many coffee farms in Hawaii, Green World Coffee Farm offers tours that teach visitors about the coffee-making process from start to finish. You'll also get to sample some of the farm's fresh brews and take home a bag of beans to enjoy later.
Dole Pineapple Plantation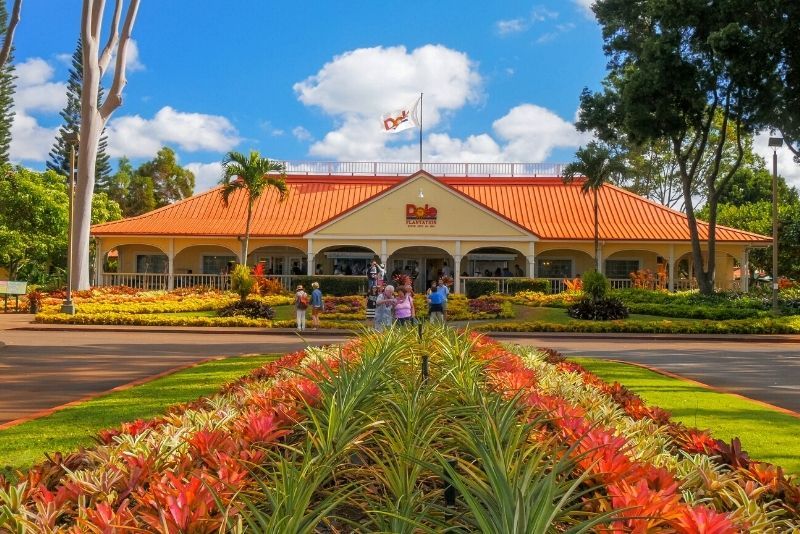 The Dole Plantation is one of the most popular tourist attractions on Oahu, and for good reason. In addition to being able to taste fresh pineapples and the famous dole whip, the plantation offers a Pineapple Express Train Tour, a giant maze, and a guided tour.
Kualoa Ranch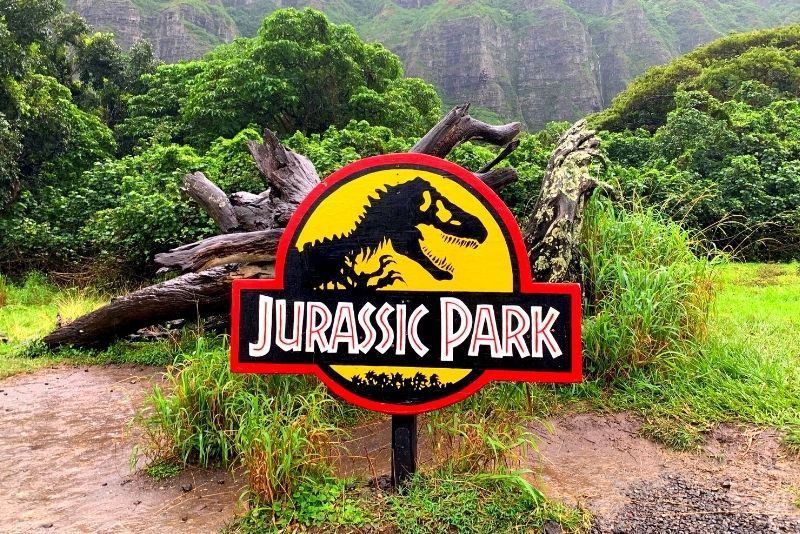 Offering eco-tours, horseback riding, ATV tours, and more, Kualoa Ranch is a 4,000-acre multi-faceted outdoor destination. The ranch also has a working farm where you can learn about Hawaiian agriculture and sample fresh fruits and vegetables.
Haleiwa Town
An additional stop on Hawaiian farm tours that visit the North Shore, Haleiwa Town is a historic seaside village with plenty of shops, restaurants, and art galleries.
It's the perfect place to pick up a souvenir or try some of Hawaii's famous shave ice. Here, you might also have time to visit the beautiful beaches for a swim, snorkel, or sunbathing session.
What are the opening times?
Every farm has different opening times. If you book a pre-organized guided tour, you won't have to worry about the hours. If you're visiting by car or public transport, take note of the different opening times:
The Dole Pineapple Plantation: Daily from from 9:30 AM to 5 PM.
Green World Coffee: Monday to Friday from 7 AM to 5 PM, and 7 AM to 6 PM on the weekends.
Kualoa Ranch: Every day from 7:30 AM to 4:30 PM.
Keana Farms: Daily, from 7 AM to 5 PM.
Tsue's Farm: Daily from 10 AM to 3 PM.
Kahuku Farms: Thursday through Monday from 11 AM to 4 PM.
When is the best time to visit the Hawaiian farms in Oahu?
You can visit the Hawaiian farms all year round. Depending on the farm, different fruits and vegetables will be in season. For example, pineapples are typically harvested between March and July.
Summer is the most popular time to visit the Hawaiian Farms, so consider visiting in shoulder seasons of April to May and September to October if you want to avoid the crowds.
Hawaiian farms Travel tips
If choosing a combination tour or guided Hawaiian farms day trip, make sure to book your tickets in advance as they often sell out.
Bring plenty of water,  sunscreen, and insect repellent, especially if you're visiting during the hotter months.
Wear comfortable walking shoes as some of the tours involve a lot of walking.
Be sure to try some of the fresh produce available for tasting - especially the Dole Whip. it's a delicious way to support local farmers!