When it comes to tropical island adventures, consider some of the amazing outdoor activities in Oahu, as the Hawaiian island is surrounded by warm waters teeming with marine life.
The volcanic island landscape is both dramatic and majestic, with lush forests, oceanside cliffs and rugged volcanic craters.
With bustling cities and spectacular natural attractions, Oahu is a place of contrast. It's a perfect destination whether you are looking for a way to spend a few lazy hours or want an adventure that will get your heart racing.
Boat tours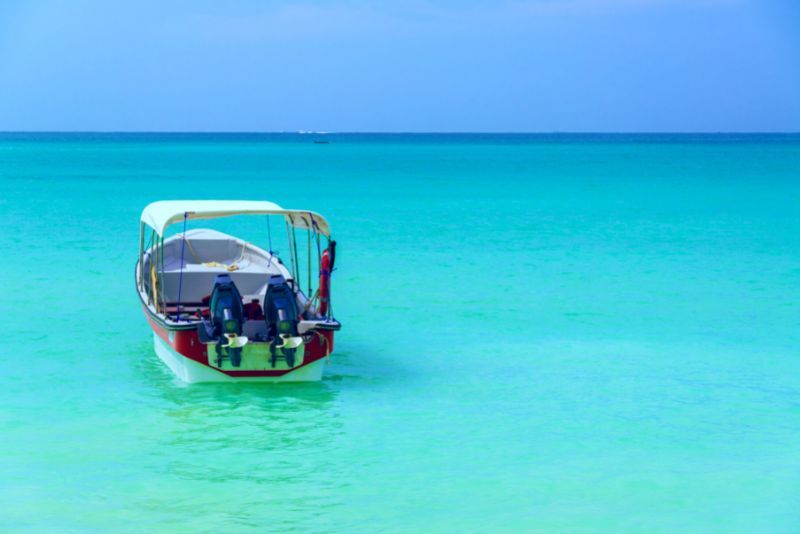 With its warm temperatures, lush rainforests, turquoise waters and exquisite beaches a boat tour in Oahu is the perfect opportunity to experience the appeal of this tropical paradise.
Boat tours in Oahu let you tour the coastline of the island and several tours include the chance to experience one of the many water activities on offer – snorkeling, kayaking, scuba diving, parasailing and jet-skiing.
For a more relaxed boat based excursion, you can opt for a sunset cruise or set out on a whale watching tour during the whale season. A Polynesian canoe or sailing excursion blends a Pacific Island cultural experience with a water activity and is a unique tour.
Snorkeling
Snorkeling in Oahu is definitely one of the best  ways of experiencing the treasures beneath the warm Pacific waters. While you can snorkel year-round in Hawaii, the summer months from May to September offer some of the best snorkeling conditions.
If you are up for an early morning snorkel, expect to see more sea life. Fish are notably more active in the mornings and in the afternoon, winds can lead to rougher sea conditions and less visibility.
You can choose between booking a boat tour with snorkeling or snorkeling from shore in one of Oahu's sheltered bays.
Kayaking and paddleboard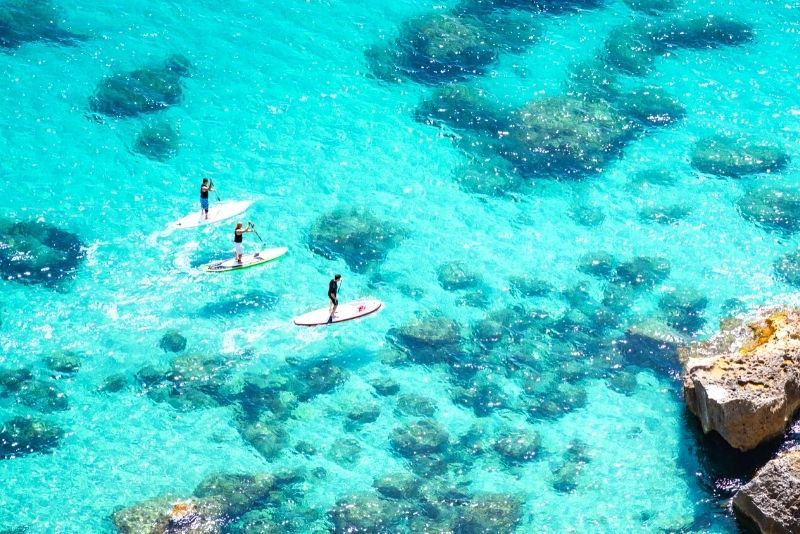 If you want to do some kayaking or paddleboarding in Oahu, you can either choose to take a boat tour that includes these activities or you can book a kayak or paddleboard (SUP) tour that launches from the shore. This close to the water, you may be lucky enough to encounter turtles, dolphins or even whales along with other marine life.
You can even choose to find your Zen with a morning or night time paddleboard yoga session on the calm waters in Waikiki Bay.
Surfing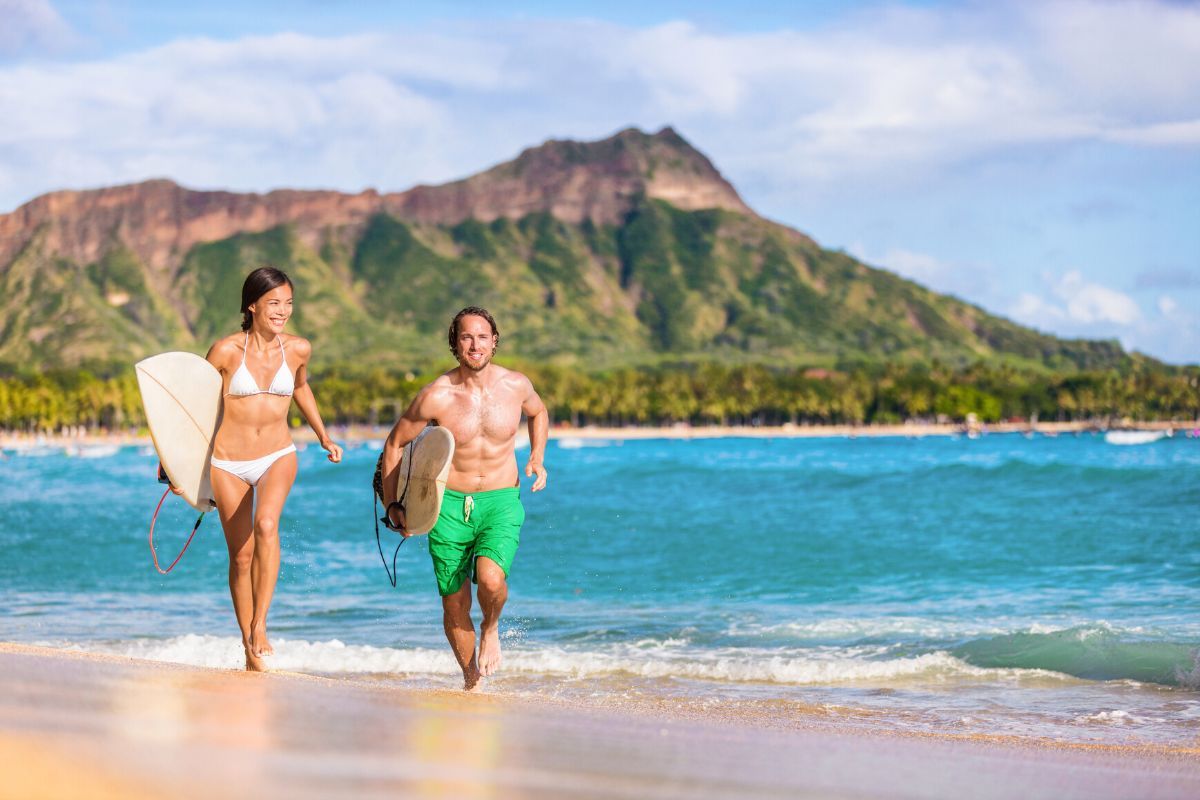 There are several options available for those wanting to spend some time learning how to surf or refine their surfing skills while visiting Hawaii. Kids lessons, small group lessons and even private surfing lessons are offered by seasoned professionals.
Surfing in Oahu is part of the quintessential island culture and for a different and thrilling experience you can even book an outrigger canoe surfing ride – a sport once reserved solely for Hawaiian royalty.
Helicopter tours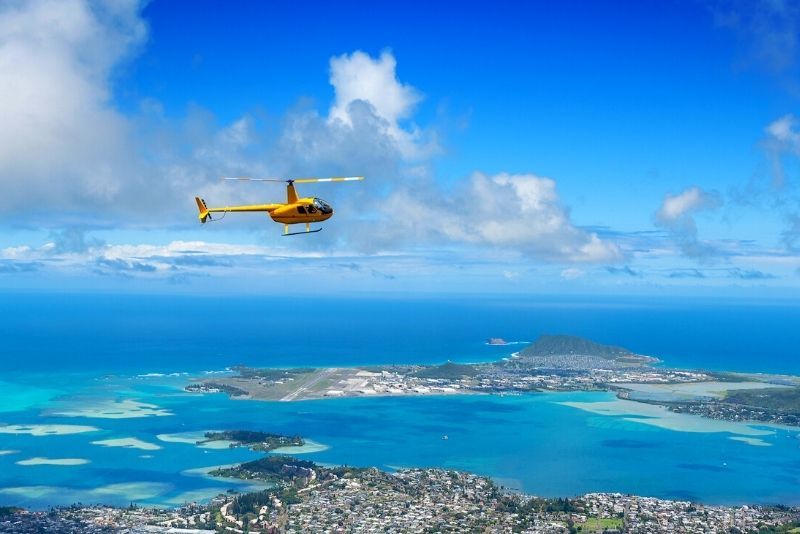 There is no better way to see the grandeur of Oahu than from the air. A helicopter tour in Oahu takes you to the skies over the island and along the coastline. With an open-door tour, you will feel the wind in your hair as you fly over iconic sights like Pearl Harbor, Honolulu Harbor, Diamond Head and Waikiki Beach.
A helicopter flight provides great opportunities to photograph Oahu's lush mountains, valleys and waterfalls. If you're lucky you may spot dolphins, turtles or sharks from your overhead vantage point.
Shark cage diving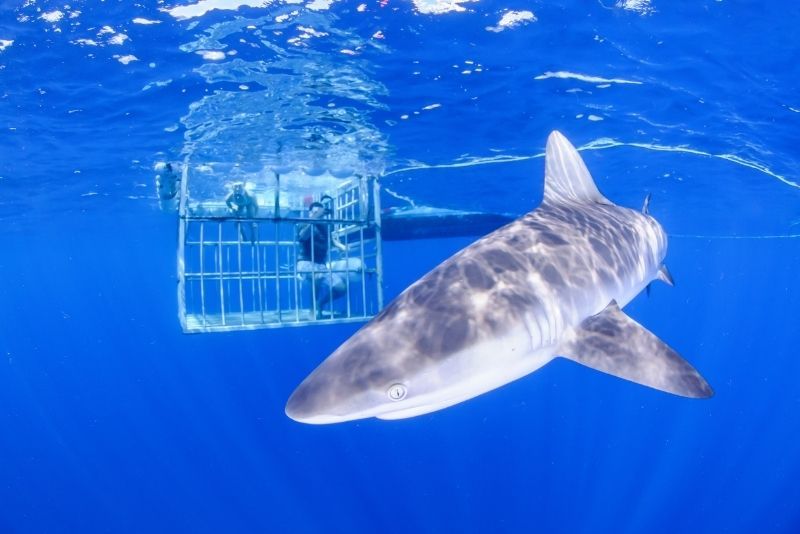 For the ultimate adrenaline rush, you can experience the thrill of meeting an apex predator up-close and personal with a shark diving in Oahu. Surrounded by the waters of the Pacific, you can observe Galapagos and Sandbar sharks in their natural environment and learn fascinating facts about their biology and behavior.
No diving experience is necessary, as you use a mask and snorkel, descending to see these magnificent creatures as they glide by.
Zip lining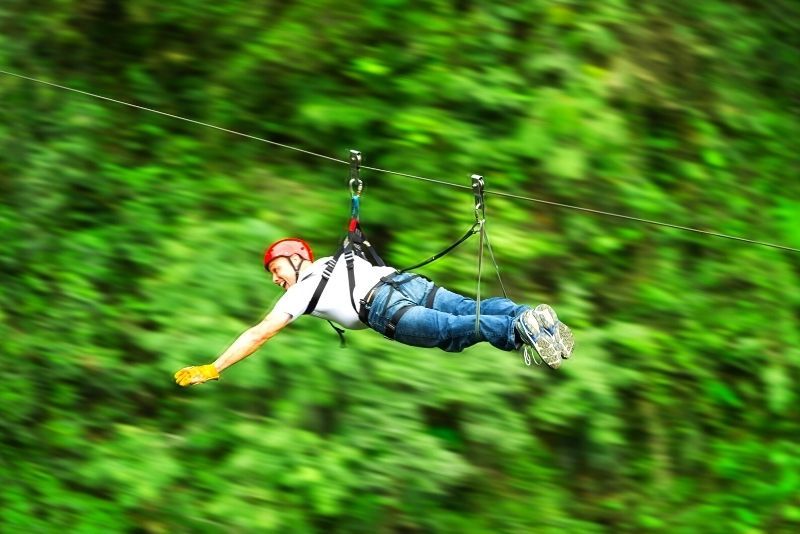 If land based adventure is more your thing then look no further than a zip lining in Oahu. Enjoy panoramic views of the island's North Shore while traversing the zip lines, sky bridges, boardwalks and rappels along your ziplining route.
To reach the starting point of your zipline adventure, you may get to ride an all-terrain vehicle (ATV) and some tours include time to explore one of the tropical farms in the region where crops including papaya, bananas, taro, eggplant and tomatoes are grown.
Jeep and UTV tours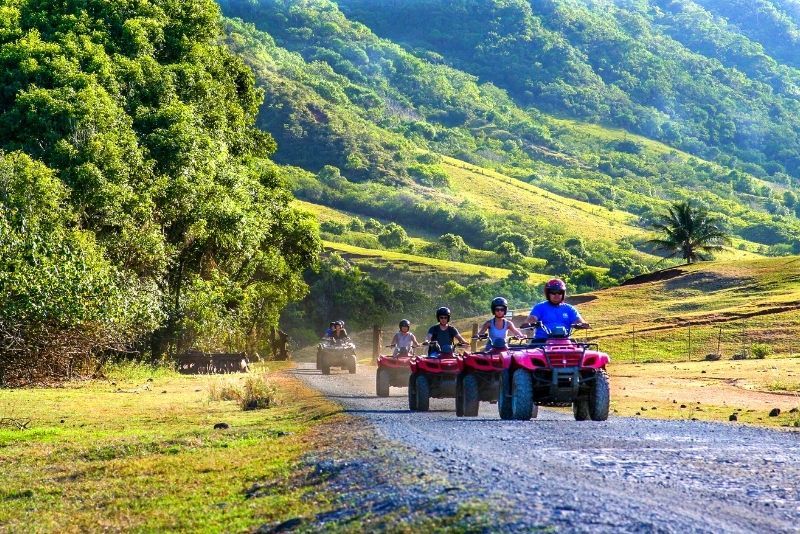 Discover "Jurassic Valley" at Kualoa Farm, in a Jungle Jeep or riding along in a multi-passenger UTV Raptor vehicle. On your jeep tour in Oahu, you will explore scenic valleys and remote areas, where over 200 Hollywood movies and TV shows have been filmed.
The UTV experience is a dusty and dirty adventure, while the open-air expedition by Jeep is adventurous and rugged and both tours are certain to leave you with unforgettable memories.
Scuba diving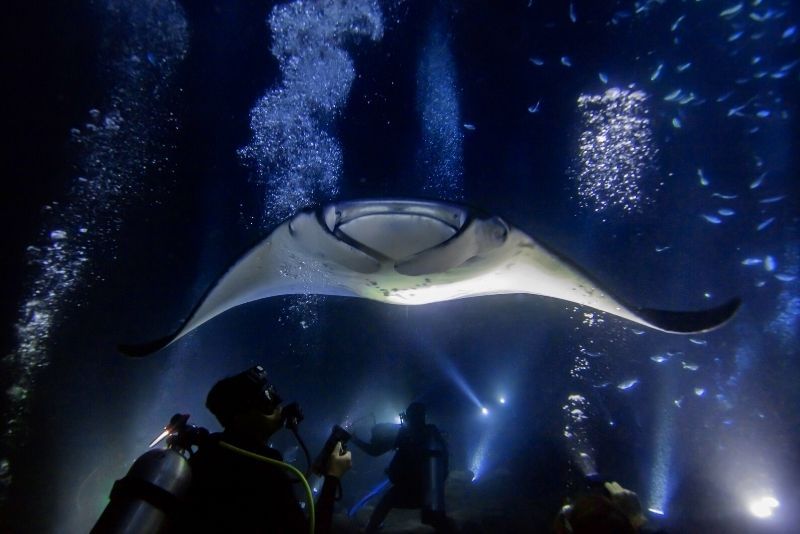 Whether you are a certified scuba diver or a beginner, there are scuba diving tours in Oahu that cater to all levels of experience.
If you're a beginner, you can join an introductory dive program with a professional instructor. Learn the safety guidelines and skills needed to dive before putting those skills to use with a shallow reef dive.
For more experienced divers, join an experienced PADI instructor as you explore the sunken wrecks and vibrant reef sites and get up close to marine life including sharks, eels, turtles, dolphins and rays.
Bike tours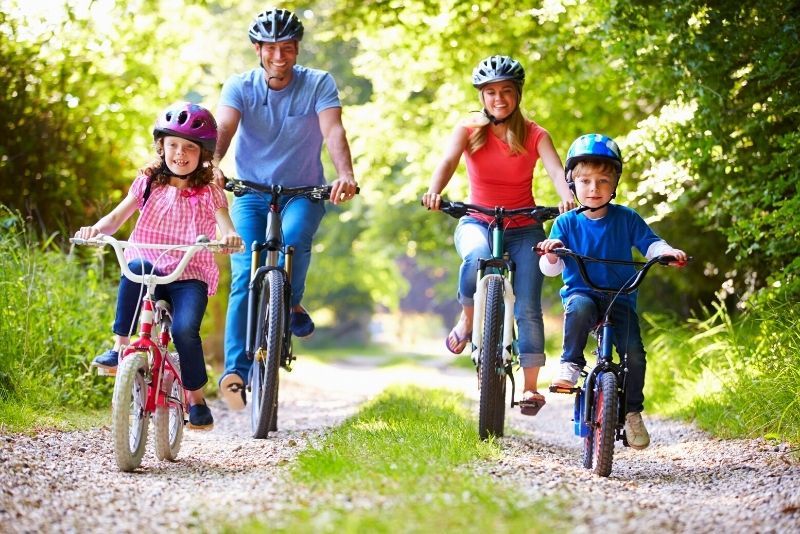 A guided bike tour in Oahu is a great way to see some of the island's beauty and learn more about the history of Hawaii. With bike and helmet rental included in the tour, there is no excuse not to explore local landmarks, hidden beaches and top attractions.
If you are feeling especially energetic, you can hop off your bike and hike to the top of the dormant Diamond Head volcano. If you prefer a more adventurous off-road biking activity, you can book a bike tour to explore one of Oahu's many farms or you can take a food tour by bike, stopping at several local eateries as you cycle through the neighborhoods of Oahu.
Submarine experience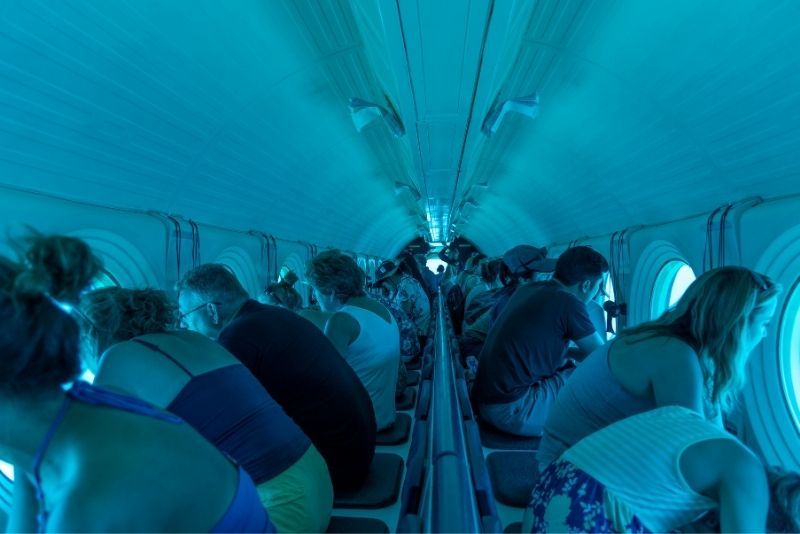 If you want to see the fascinating underwater world surrounding the island, but don't want to get wet, a submarine tour in Oahu is the ideal solution. This family friendly excursion explores the waters in a submarine style glass-bottomed boat. You will descend to 30 meters below the surface of the ocean while learning more about the local fish, coral and other marine animals.
On your below the surface tour, you will see sunken ships, airplanes and other artificial reefs that are home to many species of fish, turtles and maybe even a small shark or ray.
Horseback riding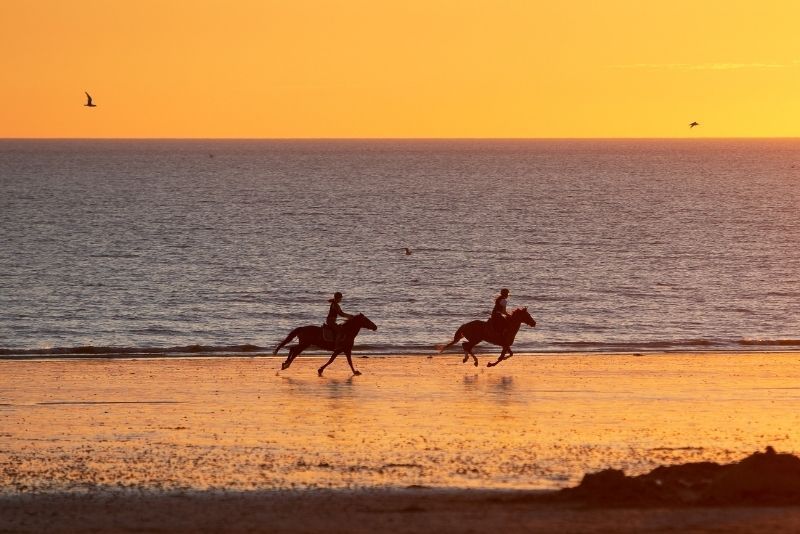 One of the best ways to appreciate the beauty of the Hawaiian countryside is on horseback. Whether you are looking for a fun and family-friendly activity, an advanced ride or a more intimate private excursion, your guide will ensure that you make the most of your time on a horseback riding tour in Oahu.
Trails wind along the mountain pathways and offer glimpses of the ocean. Stop along the way to take some photos or arrange for a picnic to enjoy along the way.
Hiking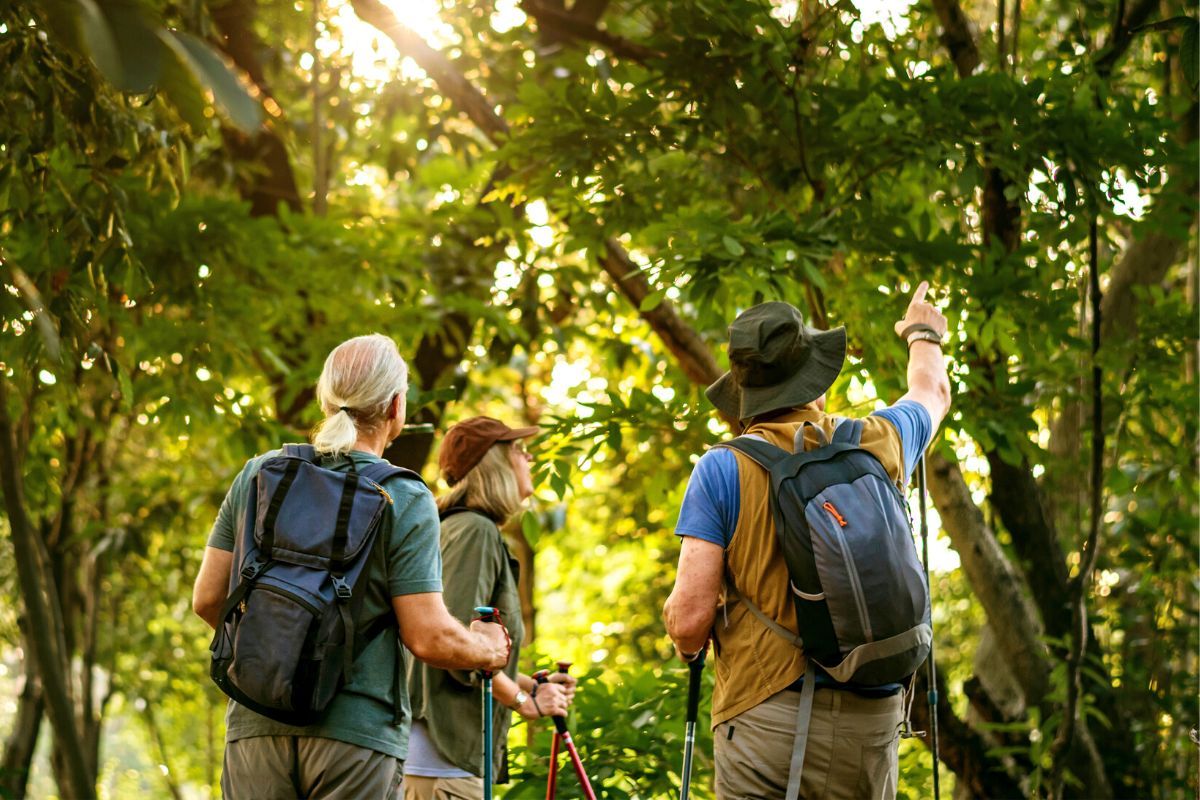 The best way to get up close to one or two of the island's many waterfalls is with a guided rainforest and waterfall hike. Your guide will stop to point out the local fauna and flora as you hike through the Manoa Valley.
On your walk, you will also learn more about the legends and history of the area and you will stop to experience the beauty of the waterfalls on your route. Hiking tours in Oahu include pickups from your hotel and a drink and light lunch on the hike.
Whale watching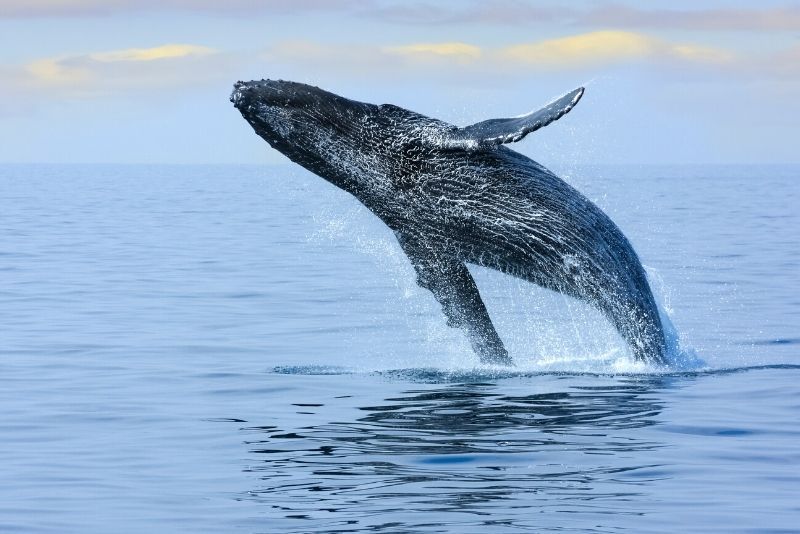 From late December to early May, large pods of Humpback whales migrate through the warm Pacific waters surrounding the Hawaiian islands. On a whale watching cruise in Oahu, you will have the chance to watch these gentle giants from a safe and respectful distance as they feed, swim and play nearby.
Whale watching tours take place with an expert guide who will teach you more about the migration of these whales and their behavior as you observe them. During the whale season, most tours guarantee whale sightings and will book you on a second tour in the unlikely event that you do not see any whales on the day of your tour.
Turtle Canyon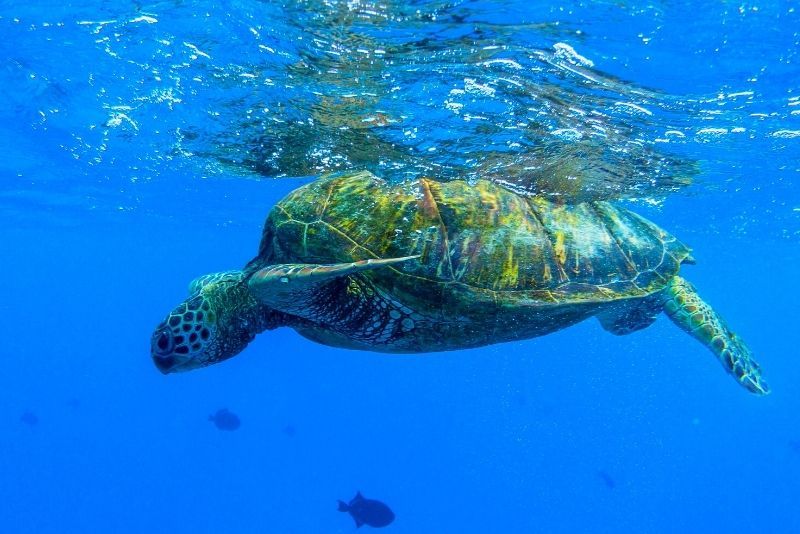 For a once in a lifetime opportunity to swim alongside Hawaii's green sea turtle, which is locally called "honu," head out on a boat to Turtle Canyon in Oahu. With the Waikiki coastline in the distance, this excursion offers some of the island's vibrant underwater life with turtles, tropical fish and other incredible sea creatures.
A snorkeling adventure to Turtle Canyon is a must if you have limited time to explore the oceans around Oahu and are hoping to catch a glimpse of these graceful creatures.