Whether you want to explore the island itself, take a trip on the water, or spend some time at some of the most popular hangouts in Waikiki or Honolulu, there is a day trip or excursion from Oahu that is perfect for you.
From the warm ocean waters teeming with marine life to the lush rainforests, fertile farmlands and rugged volcanic landscapes, Oahu is jammed packed with places to see and things to do.
Circle Island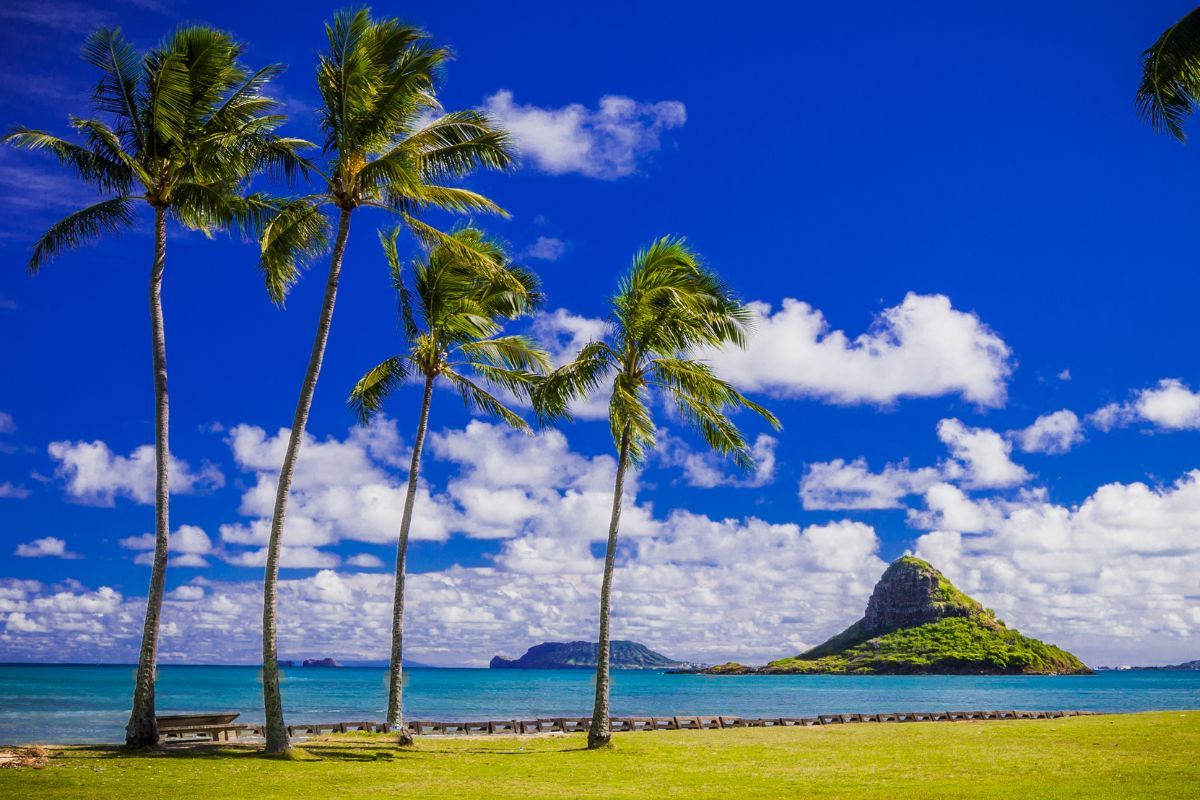 If you have limited time but want to see as much of Oahu as possible then a Circle Island day tour is the best tour option for you.
Driving along a full-day circular route of Oahu, you can expect to pass or stop at landmarks like the Ko'olau Mountains, Hanauma Bay, the Halona Blowhole and Diamond Head crater.
Stop and explore seafront towns and experience some local flavors. Your tour might even include a stop at Dole Plantation to sample some tasty frozen pineapple.
If you want to see the sights of Oahu but have your own vehicle, then it is possible to do a self-guided audio tour.
North Shore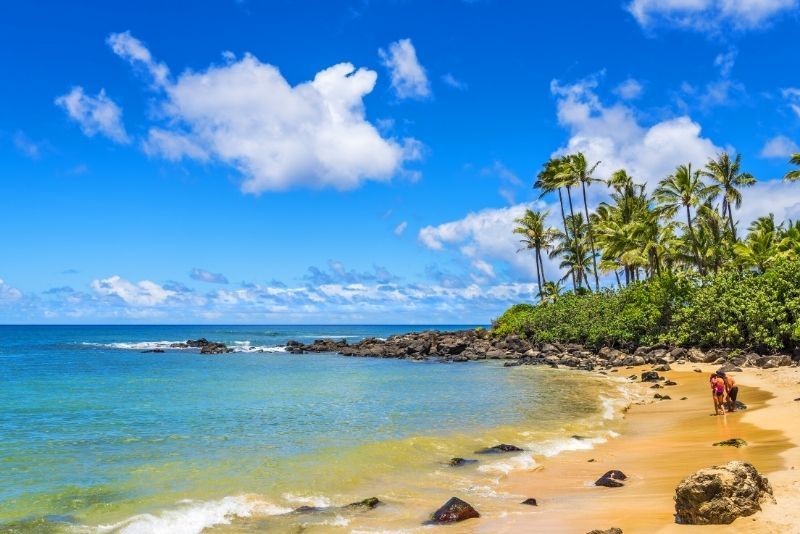 A North Shore tour takes a full day and makes the most of the many beach and water activities and passes through some of the breath-taking scenery of the Oahu coastline.
On your tour, you will have the option to swim, kayak, paddleboard or hike, or you can simply relax on the beach and soak up some Hawaiian sunshine.
For the sightseeing part of the tour, you will experience the splendor of the Hanauma coastline, a popular location for film-shoots with rugged mountainsides, craggy peaks and dramatic cliffs, this is one part of Oahu that you don't want to miss.
Hawaiian Farms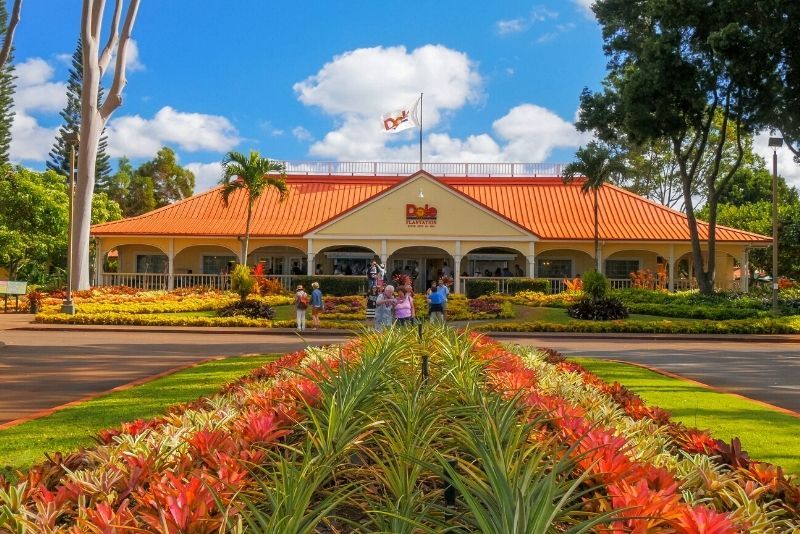 A zipline adventure and farm tour in Oahu is the perfect way to get your adrenaline rush and see some of the islands most fertile farmlands.
An all-terrain vehicle (ATV) takes you to the start of your adventure before you traverse the zip lines, sky bridges, boardwalks and rappels along your ziplining route. After you get back to earth, spend some time learning about Hawaii history, culture and farming on Keana Farms, a working farm producing over 450,000 kilograms of produce each year.
Several day tours on Oahu include a stop at the Dole Pineapple Plantation but you can also book an immersive day tour at the plantation to see how the plants are planted, harvested and packed.
Manoa Waterfalls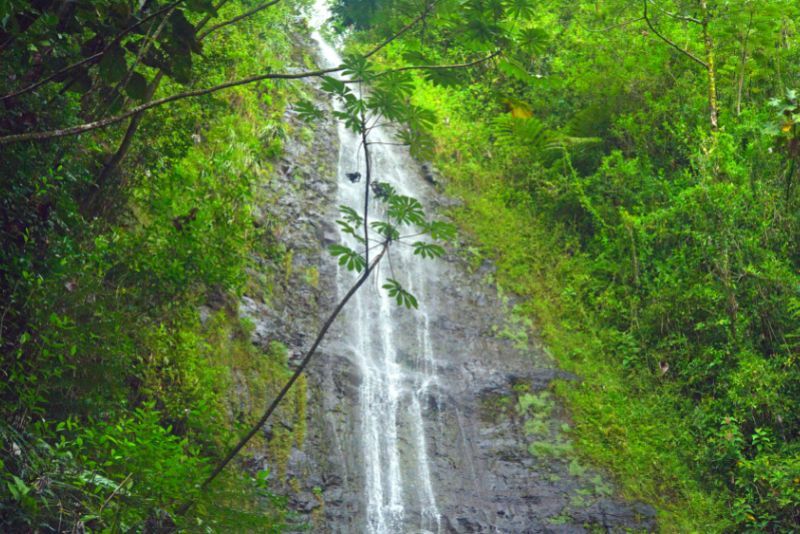 Manoa Waterfall is located in the valley of the rainbows, in the heart of Honolulu's tropical forest. You can choose a day trip that includes a hiking trail to Manoa Falls or book an excursion that focuses on the Manoa Valley Rainforest.
If you would like to reach the rainforest in a different way, you can opt for an e-bike ride as part of your excursion to Manoa Waterfalls. Depending on your preference, you can join a small group day trip or book a private excursion.
Most day tours to Manoa Falls are guided, but you can book a shuttle to the trail and then embark on a self-guided walk to the falls.
Hanauma Bay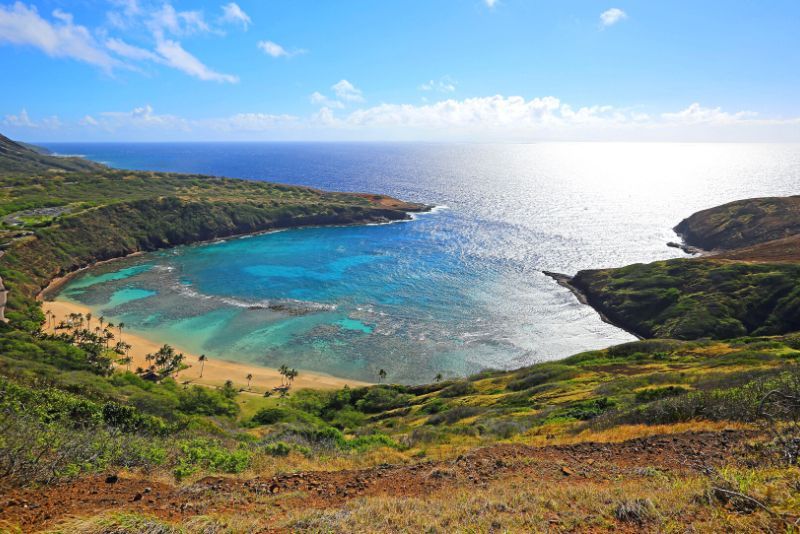 Hanauma Bay is a sunken volcanic crater and is considered one of the world's best snorkeling spots. In this protected marine life conservation area, you can swim among sea turtles and more than 450 species of tropical fish. An early morning start offers the best snorkeling conditions and helps you avoid the crowds.
If you don't need a transfer to Hanauma Bay, then you can opt to just hire your mask and tube, a life vest and fins from the hiring company.
Mokulua Islands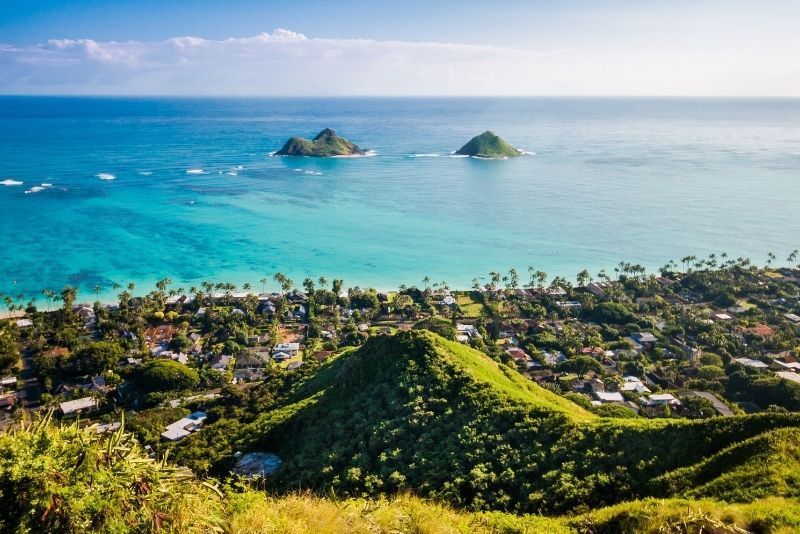 Kayak with an expert or sail Kailua on a wa'a (canoe) with local watermen as you head out on an adventure to Mokulua, also called Twin Islands. Alternatively travel to the white sand beach of Lanikai and use a stand up paddleboard to reach Mokulua Islands.
With a view of the Kualoa Mountains, Lanikai and Waimanalo you will have some time to rest, explore one of the islands and enjoy a snack or light meal before heading back to the main island of Oahu.
Makapu'u Lighthouse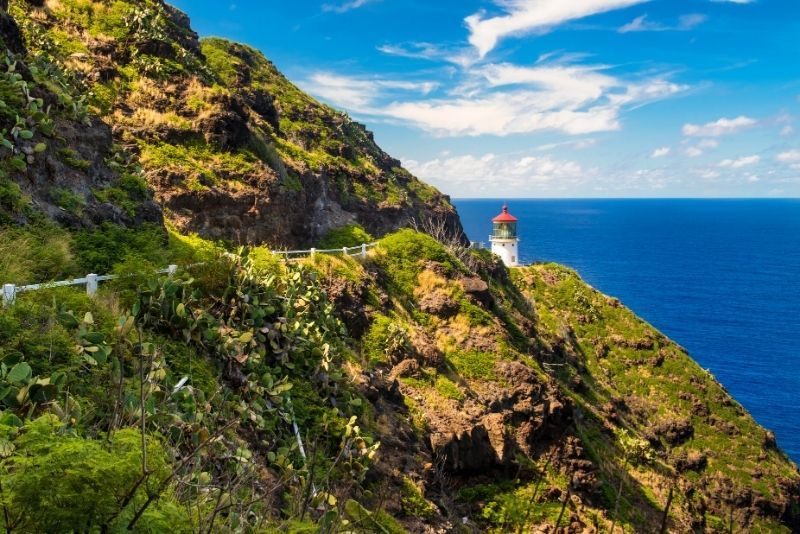 A hike to the Makapu'u Lighthouse takes place along a fully paved trail that offers amazing views and excellent whale watching opportunities during the winter months. Parking at the trailhead can be congested and so a shuttle to the start of the hike is ideal.
If you have the time, you can combine this hike with a hike up Diamond Head.
Big Island and Pearl Harbor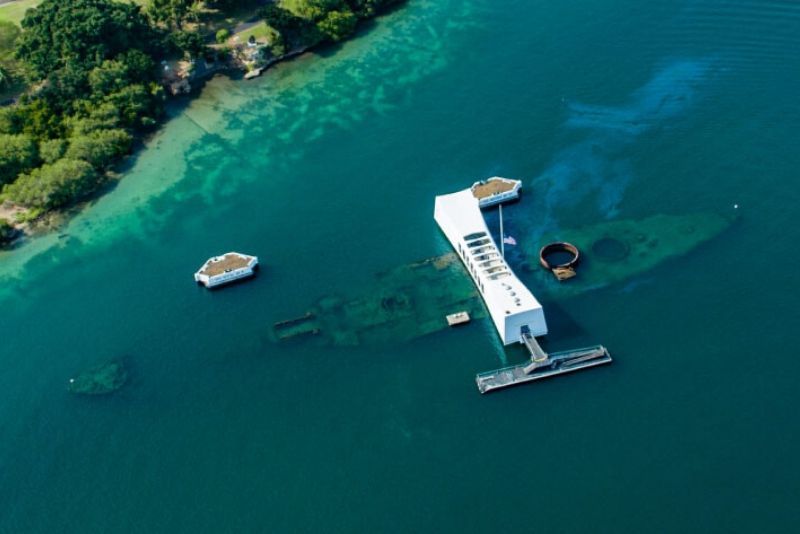 If you are a history enthusiast then you really should consider a trip to the Big Island, flying into Honolulu to visit the museums and memorials that commemorate World War II. On this excursion, you will visit Pearl Harbor and see the USS Missouri Battleship, USS Bowfin Submarine and the Pacific Aviation Museum.
This Big Island and Pearl harbor tour concludes with a tour of Honolulu city including sites like the Punchbowl Cemetery, Ionali Palace and Kawaiahao Church.
Private boat charter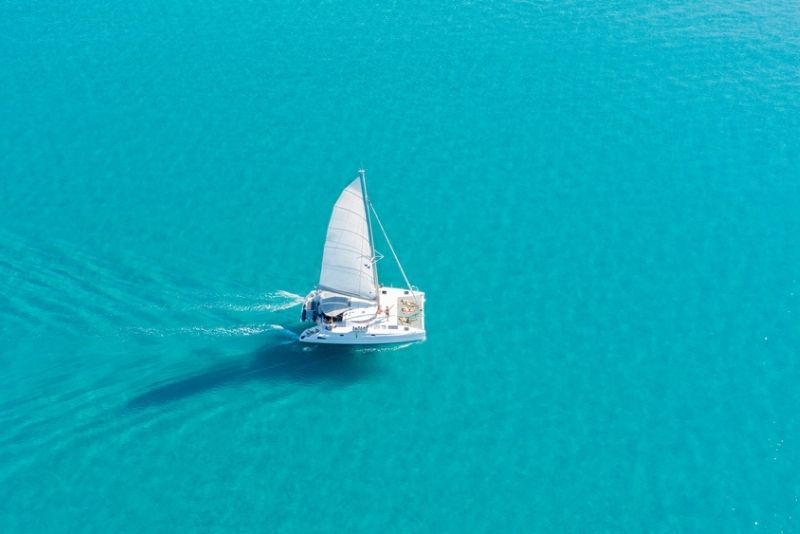 If you want the freedom to determine how you spend your day on the water, then consider a private boat charter with an experienced captain and crew.
The great thing about a private charter is that it is family friendly and you can spend your time snorkeling or free diving, relaxing on board or spending your day on the hunt for Hawaiian green sea turtles, dolphins or humpback whales.
Snorkeling equipment is provided and some boats are equipped with a GoPro Max to ensure that all of your memories are captured.
Private multi-day tour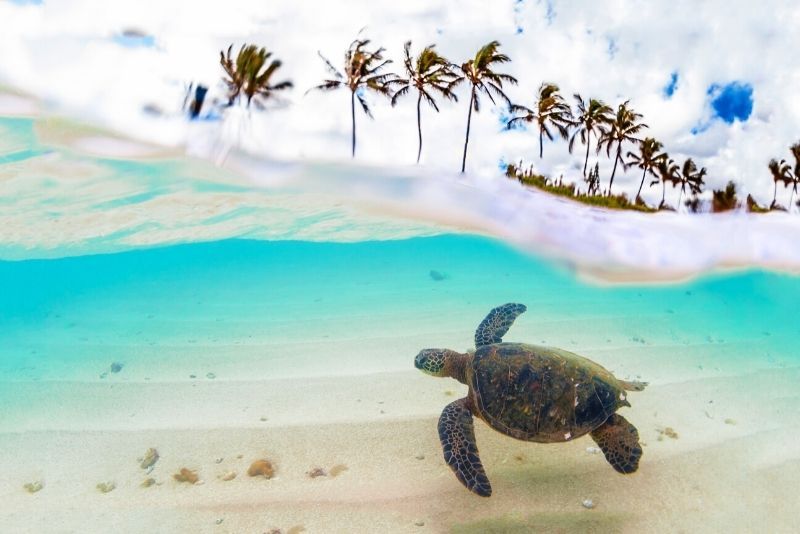 There is so much to see and explore on Oahu and an overnight 2-day tour gives you plenty of time to see the popular attractions as well as some gems that are off the beaten track.
On the first day of your multi-day tour, you will visit Oahu's North Shore, visiting prime surf spots, beautiful beaches, film locations and sites of cultural and historic significance.
Day-2 is all about the South Shore where you will discover lesser known scenic vistas, have the opportunity to hike in the area and sample some of the delicious local food.
You can select your own overnight accommodation as this is not included in the tour price.