Located on Oahu's south shore in tropical Hawaii, Pearl Harbor is one of the most important Second World War historic sites in the United States.
The harbor plays host to a number of fascinating museums and landmarks spread across over 20 acres — commemorating the fallen service members from the infamous attack on Pearl Harbor on Dec. 7, 1941.
Pearl Harbor tickets include entry to all the noteworthy attractions at the historical site and its surrounding regions. The Pearl Harbor memorial site is located in Honolulu, an exuberant Polynesian capital that offers a mixed plate of island-style experiences.
On a Pearl Harbor tour, you can expect to dive straight into history, as you look back on that fateful day and explore various galleries, cultural institutions and landmarks of downtown Honolulu.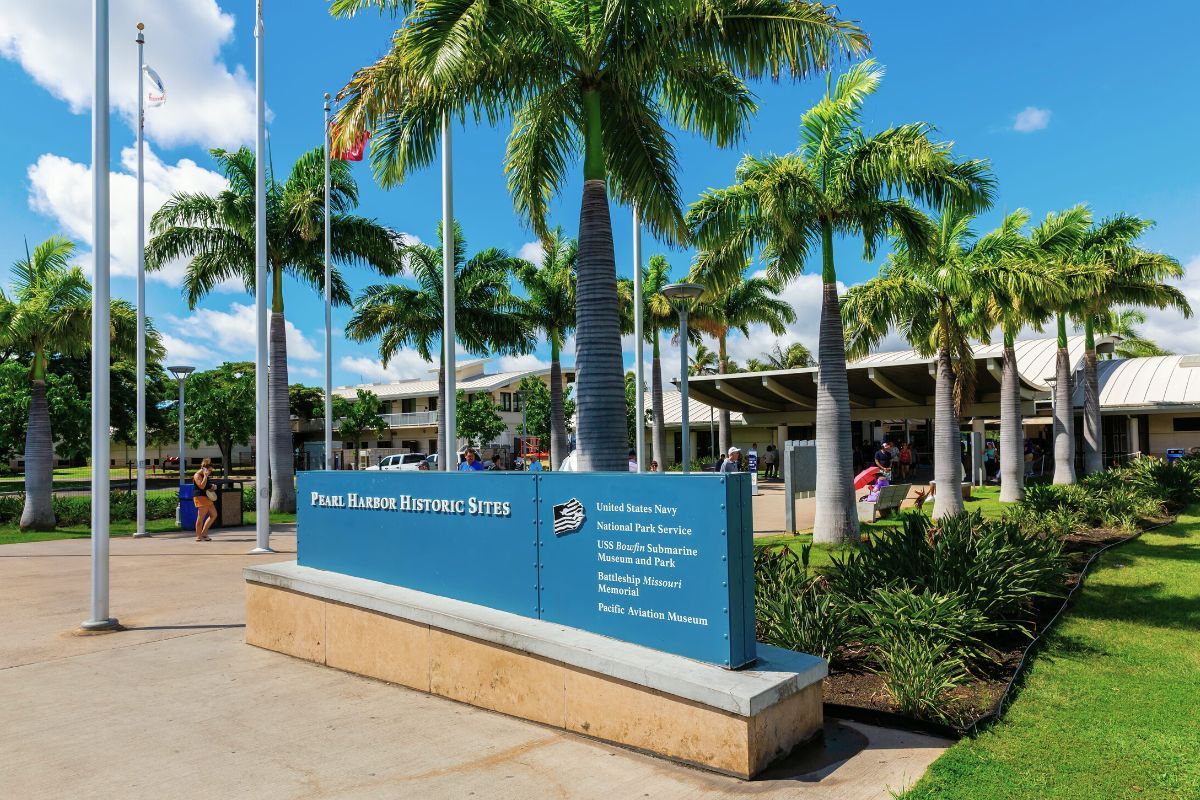 Here's all you need to know about visiting Pearl Harbor, one of the most famous attractions in Oahu.
How much do Pearl Harbor tickets cost?
Fortunately for travelers, a visit to Pearl Harbor will not break the bank, with some tickets to its attractions and museums being free of charge. Below is a breakdown of each attraction in Pearl Harbor and their respective costs.
Pearl Harbor Visitor Center
USS Arizona Memorial
Pacific Fleet Submarine Museum
Adults: US$21.99
Children: US$12.99
Battleship Missouri Memorial
Adults: US$34.99
Children: US$17.49
Pearl Harbor Aviation Museum
Adults: US$25.99
Children: US$14.99
The Passport to Pear Harbor package
Adults: US$89.99
Children: US$49.99
Free attractions do not require tickets or reservations, and it doesn't cost a penny to roam around the grounds. Organized tours are also an option for those who don't want to rely on audio headsets and are best booked as much in advance as possible. Add a US$6.29 booking fee if you purchase tickets online.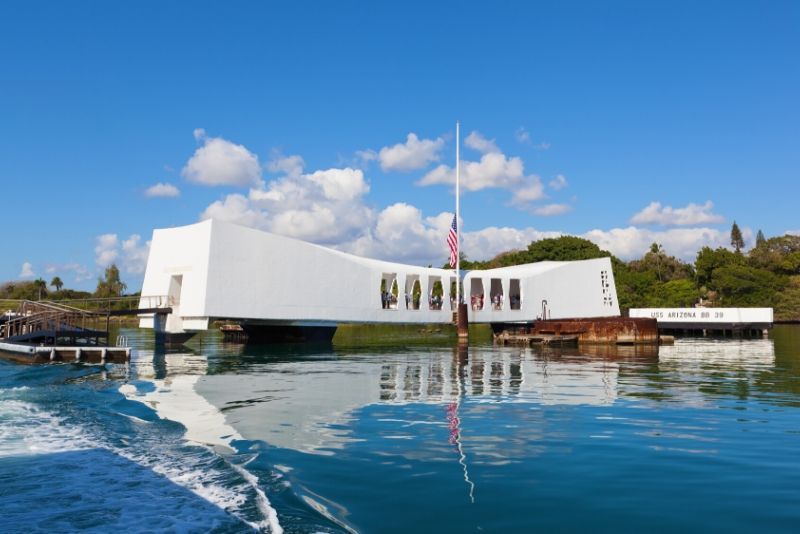 Are there any combined tickets or tours including Pearl Harbor and other attractions?
Combination tours are great if you're short on time and want to explore as much of Pearl Harbor and its surroundings as possible in a single tour. Some of the different options can be found below, which all involve an organized tour of the memorial site with a live guide.
Honolulu - Pearl Harbor, USS Arizona and city tour: Enjoy discovering the most significant historical landmarks of Honolulu on this sightseeing excursion, as you honor those that served in the US Armed Forces.
Pearl Harbor, USS Arizona, USS Missouri and city tour with lunch: Explore the famed sites of Pearl Harbor and downtown Honolulu. You'll embark on a guided tour of the USS Arizona Memorial and Battleship Missouri Memorial, and stop for a restaurant meal lunch.
Pearl Harbor, USS Arizona, Punchbowl and city tour: Visit all of Honolulu's most sought-after attractions, which includes a drive through the Punchbowl cemetery – a bowl-shaped crater formed by an extinct volcano, as well as a Pearl Harbor, USS Arizona and downtown Honolulu tour.
Should you book Pearl Harbor tickets in advance?
It's a good idea to book your Pearl Harbor tickets online in advance to avoid disappointment and spending your precious sightseeing hours in a queue. Choose a tour that offers pickups and drop-offs directly from your accommodation at the Pearl Harbor site, as direct public transportation is not available.
What will you see inside Pearl Harbor?
The Pearl Harbor national memorial offers a captivating display of the historical events that took place during World War II and honors former military service members.
The fantastic museums showcase interactive and diverse multimedia exhibits of the 1941 attack on Pearl Harbor and its aftermath. Discover historic photos, films and graphics, as well as first-hand experiences of survivors who survived that tragic day. You can also see a clear view of the USS Arizona Memorial in the distance from the shore.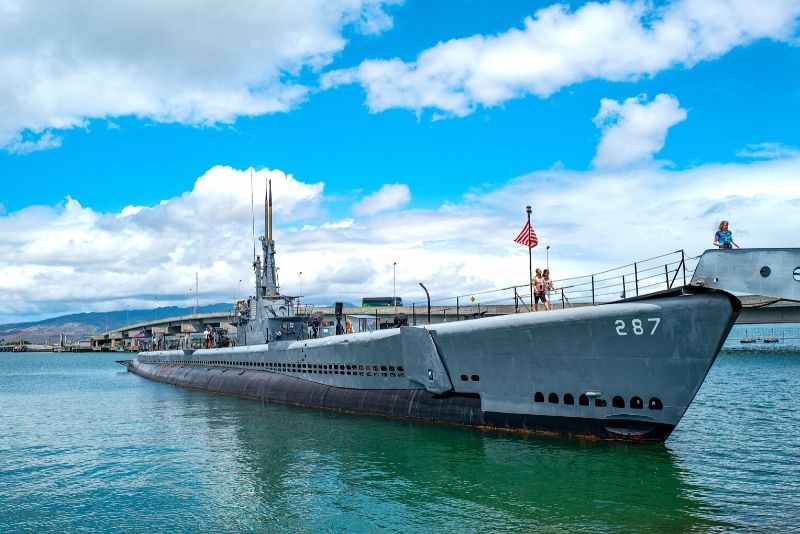 The Pearl Harbor Visitor Center, the USS Arizona Memorial, and the emblematic Battleship Missouri are just a few unmissable highlights on your tour. At the USS Arizona Memorial, you'll continue your history lesson that started at the Pearl Harbor Visitor Center. On many tours, you'll cruise in a navy boat to marvel at the memorial.
The two buildings that make up the Pearl Harbor Aviation Museum were remarkably left untouched by the 1941 attack, but if you look closer, you'll be able to see a few bullet dents on a number of windows.
Admire the collection of centuries-old aircraft situated in hangers 37 and 79. Finally, for a completely novel experience, you'll have the chance to simulate a World War II pilot inside the museum.
When is the best time to visit Pearl Harbor?
It's best to arrive at Pearl Harbor early in the morning so that you can have ample time to explore all the unmissable attractions. The memorial site is popular year-round, and weekends can also get quite busy, especially on Saturdays, so visit on a weekday if you want to avoid the crowd.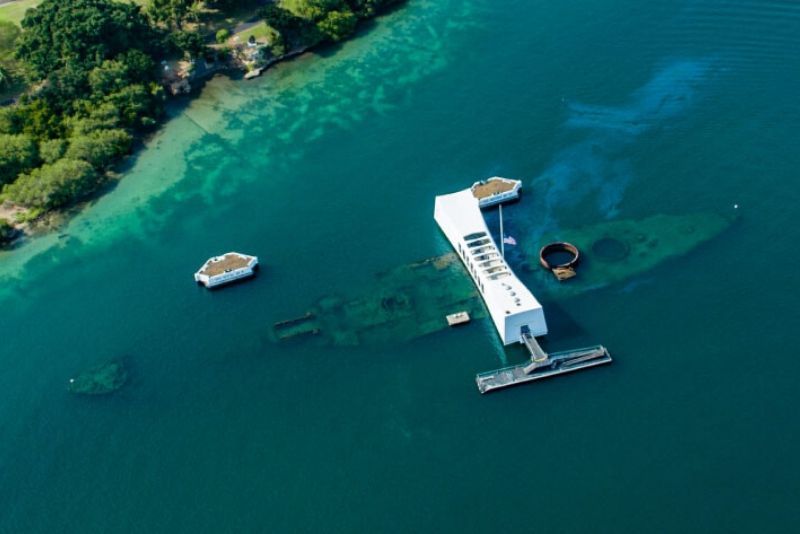 Are there any tours to Pearl Harbor from other cities in Hawaii?
Yes, there are tours departing from other cities in Hawaii:
Which other attractions can be visited in Honolulu?
Travel tips
Wear comfortable shoes for strolling around the Pearl Harbor attractions and for the Honolulu walking tour.
Wear a hat and sunscreen for Hawaii's famed hot weather.
It's a good idea to bring a bottle of water on your trip, as this isn't always included in your tours.