Discover the charm and rich history of some old French countryside villages on a day trip to Valbonne from Nice. Experience the lovely scents of Fragonard perfumes in Grasse and the rich architectural history of old Valbonne and high-perched Gourdon.
Then conclude your delightful day tour with a marvelous wine-tasting at Château de Crémat above Nice.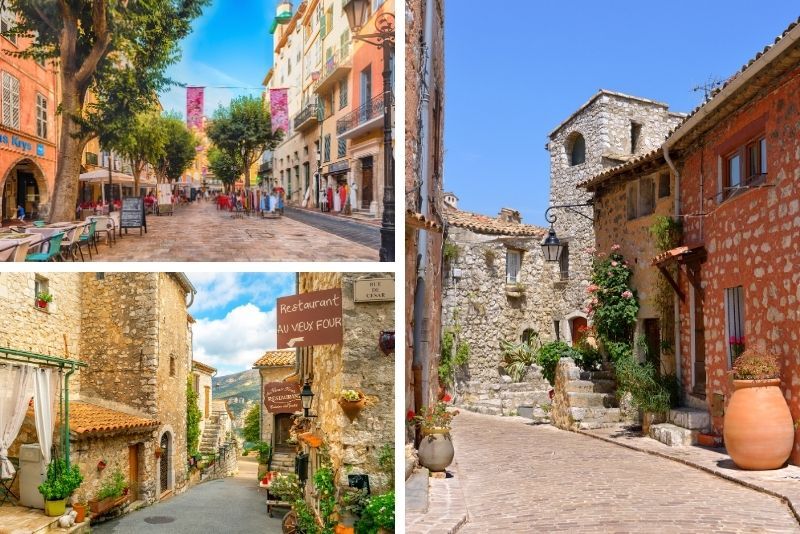 Here's everything you need to about Valbonne, one of the most captivating day trips from Nice.
How to get to Valbonne from Nice?
Valbonne lies over 30 kilometers southwest of Nice and can be accessed by land transportation.
From Nice to Valbonne by car
The drive to Valbonne takes about 45 minutes. From Nice, drive along the A8 and then the D4 to Valbonne.
From Nice to Valbonne by public transport
The train journey time between Nice and Valbonne is about 38 minutes. Take train LR106  from Vauban G.R. Nice.
Travel by bus, line 653 from Hotel de Ville to Albert 1er Verdun. The travel time is about 1 hr 33 minutes.
Guided tours from Nice to Valbonne
Guided tours from Nice to Valbonne are available and include hotel pickup and drop-off. This saves you time to organize your trip, allowing you to have more fun.
What is the typical itinerary?
Your tour commences with a visit to Grasse, for a guided tour of the famous Fragonard perfume factory. Then continue to Valbonne and explore its cobbled streets and craft shops and enjoy lunch on the village square.
Travel to Gourdon, overlooking the Gorges du Loup and offering great views of the Mediterranean coast. Explore the old streets and view the 13th century castle. Finally, enjoy a wine-tasting at the marvelous Château de Crémat winery above Nice.
What kinds of tours are available to go to Valbonne?
Several day tours to Valbonne include sightseeing in Grasse and Gourdon, and a wine tasting at Château de Crémat near Nice.
Day tours to Valbonne plus Grasse and Gourdon with wine tasting
Explore the lovely historic villages of Grasse, Gourdon and Valbonne, and discover their traditions on this small-group day tour to Valbonne from Nice. Conclude a fascinating tour with a superb wine tasting in Nice.
Your tour starts with a visit to Grasse, originally known for its leather production, but now the world's perfume capital. Learn about perfumes on a guided tour of the famous Fragonard perfumery.
Continue to Valbonne and wander through the attractive cobbled streets of this medieval village. Enjoy your lunch in a typical restaurant on the village main square.

Then travel upriver via "Le Loup" to visit Gourdon, nicknamed "The Eagle's Nest," overlooking the beautiful Gorges du Loup. It offers magnificent views of the Mediterranean coast. Explore the streets between old restored dwellings and craft shops, and admire the 17th century restored castle.
On return to Nice, you will visit the beautiful winery of Château de Crémat and taste their local Bellet wine, all while enjoying amazing views over Nice.
What will you see?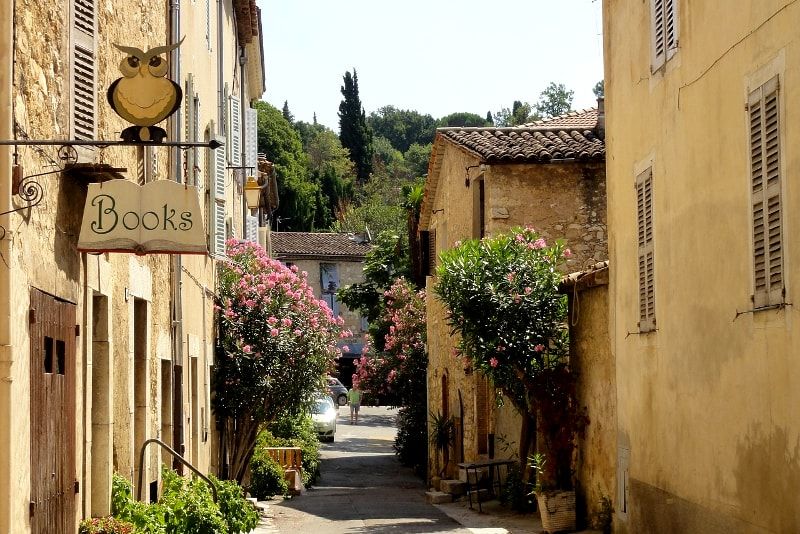 Place des Arcades
Valbonne village was founded in 1519 by the bishop of Grasse, Augustin de Grimaldi. The village layout along a grid pattern shows the influence of Roman military camps.
It has two main avenues with the forum at the intersection. During the 17th century, arcades were added to the central square, which then became known as Place des Arcades.
A newer municipality of Valbonne was constructed around the old village in the last century, but the original hamlet still retained its 16th century charm. The old town hall, dating from the 19th century and still with its tower and fountain, stands in the main street.
Valbonne Abbey
The Romanesque abbey was built by monks from the Chalais Order between 1199 and 1230. The small building accommodated only a maximum of 30 monks. When Valbonne village was developed in the 16th century, it became the parish church, with the clock tower added in the 19th century.
The abbey is regarded as a fine example of Chalaisien architecture. The restoration of the monastic buildings was begun in 1970 and are well preserved. They accommodate the Heritage Museum "Le Vieux Valbonne," with exhibitions on rural life of the old village and the monastic order of Chalais.
How much does a tour to Valbonne from Nice cost?
The day tour to Valbonne plus Grasse, Gourdon from Nice with wine tasting costs US$130 per person. It covers professional guide, transportation in an air-conditioned luxury minivan (8 seater), hotel pickup and drop-off, and wine tasting expenses.
The standard tour accommodates a minimum of 2 guests and a maximum of 8. Tax is included and there are no credit card fees in the tour cost.
When is the best time to visit Valbonne?
The best time to visit Valbonne is during May to June, and September to October, when you will enjoy good weather and pleasant temperatures. August is the warmest month of the year in Valbonne and January the coldest.
Are children allowed?
Day tours to Valbonne from Nice permit children, but for wine tasting, alcohol will not served to those aged below 18. Infants can sit on an adult's lap during the journey.
What are the other day trips from Nice?
Travel tips
Make sure to book your day trip from Nice to Valbonne in advance.
Bring sunscreen and stay hydrated.
Basic French phrases may be useful to find your way around.