Kyoto, a city rich in history and culture, is an ideal destination for bike tours. Its flat terrain and numerous scenic routes make cycling both enjoyable and accessible.
Kyoto bike tours offer visitors the chance to explore famous temples, charming neighborhoods, and hidden gems at a leisurely pace. Don't miss this unique opportunity to experience the beauty of Kyoto up close on two wheels.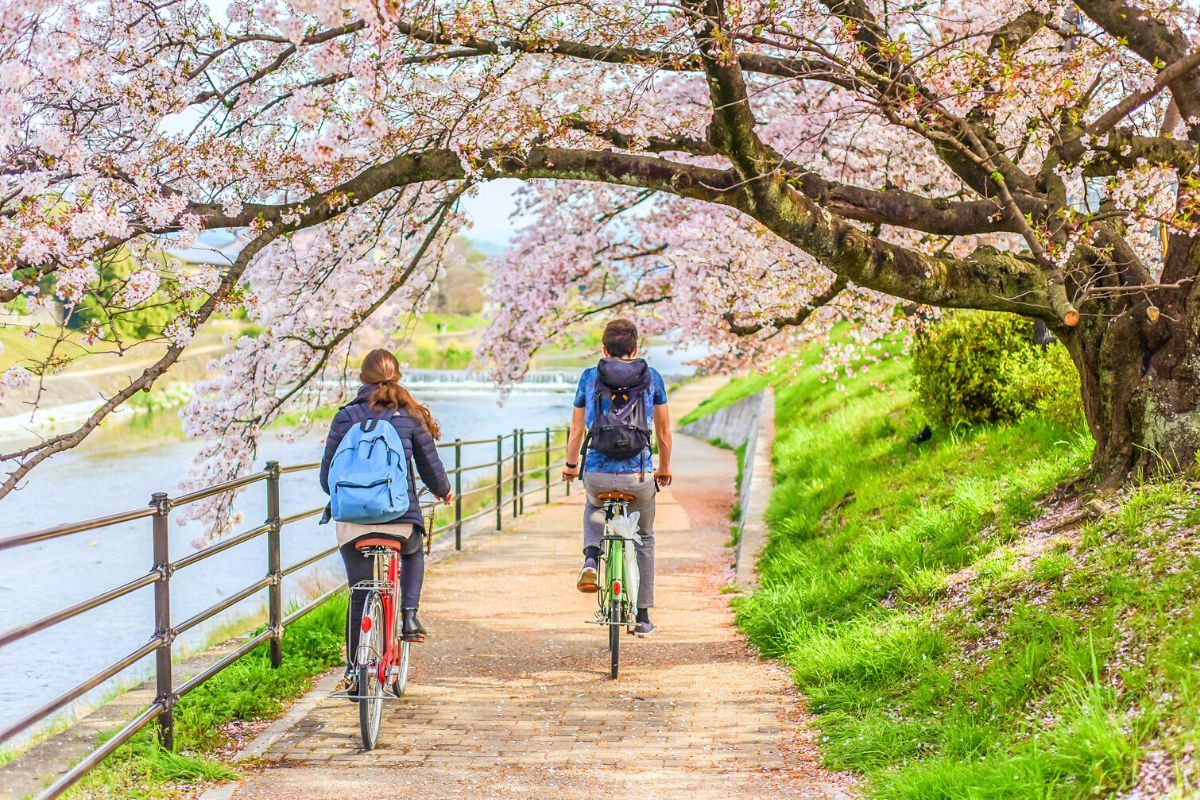 Here's all you need to know about bike tours, one of the most exhilarating outdoor activities in Kyoto.
What are the best bike tours in Kyoto?
City highlights bike tour in Kyoto
Embark on an exciting guided bike tour to explore Kyoto's hidden gems and renowned attractions, with a knowledgeable local by your side to ensure a smooth journey. An authentic Japanese lunch will be provided to keep you energized during your exploration.
Kyoto bike tours include visits to Nishi Honganji, one of Kyoto's lesser-known yet impressive religious sites, and the serene Kitano Tenmangu Shrine. You'll also marvel at the world-famous Golden Pavilion, Kinkakuji Temple and ride through the grounds of the historic Kyoto Imperial Palace. The adventure continues in Gion, Kyoto's celebrated geisha district, where you'll learn about the secrets of this captivating world.
Kyoto and Arashiyama Bamboo Forest bike tour
Immerse yourself in nature and encounter the wildlife of Kyoto on an engaging afternoon bike tour to the Arashiyama Bamboo Forest and the Iwatayama Monkey Park. During your adventure, you'll be treated to awe-inspiring views from Iwatayama Mountain.
Marvel at the tranquil beauty of the towering bamboo forest and the Sogenchi Pond Garden, and look out for playful Japanese macaque monkeys in their natural habitat. Venture off the beaten path and explore lesser-known, less crowded shrines and temples that showcase the area's rich history and cultural significance.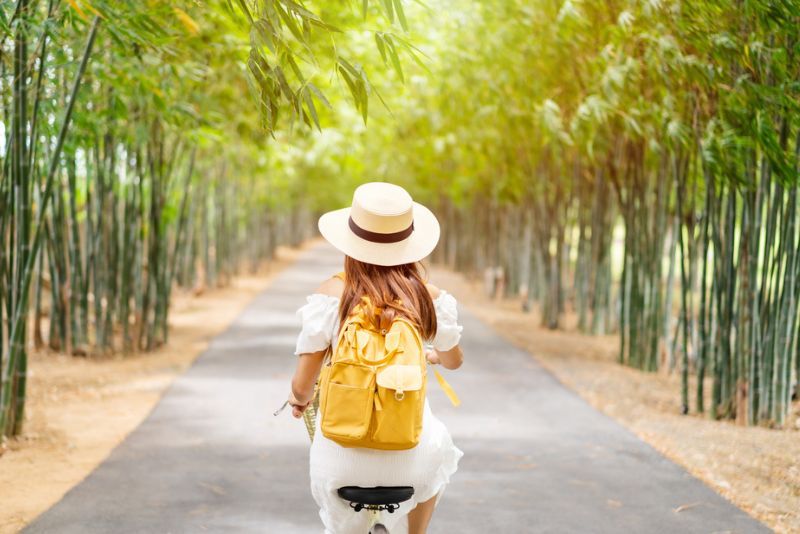 Private bike tour in Kyoto
Avoid the crowds and explore Kyoto at a relaxed pace on this private guided bike ride. Experience charming and traditional streets inaccessible by bus tours, with stops for your guide to share insights into the city's history and culture.
During your private bike tour in the city, you will have the full attention of your guide. Along the way, you will typically visit Pontocho District, Kyoto Imperial Palace, Gion, The Philosopher's Path and Heian Shrine, but the itinerary can be customized to your interests.
Is there any combo available with bike tours in Kyoto?
Kyoto bike tour with sake tasting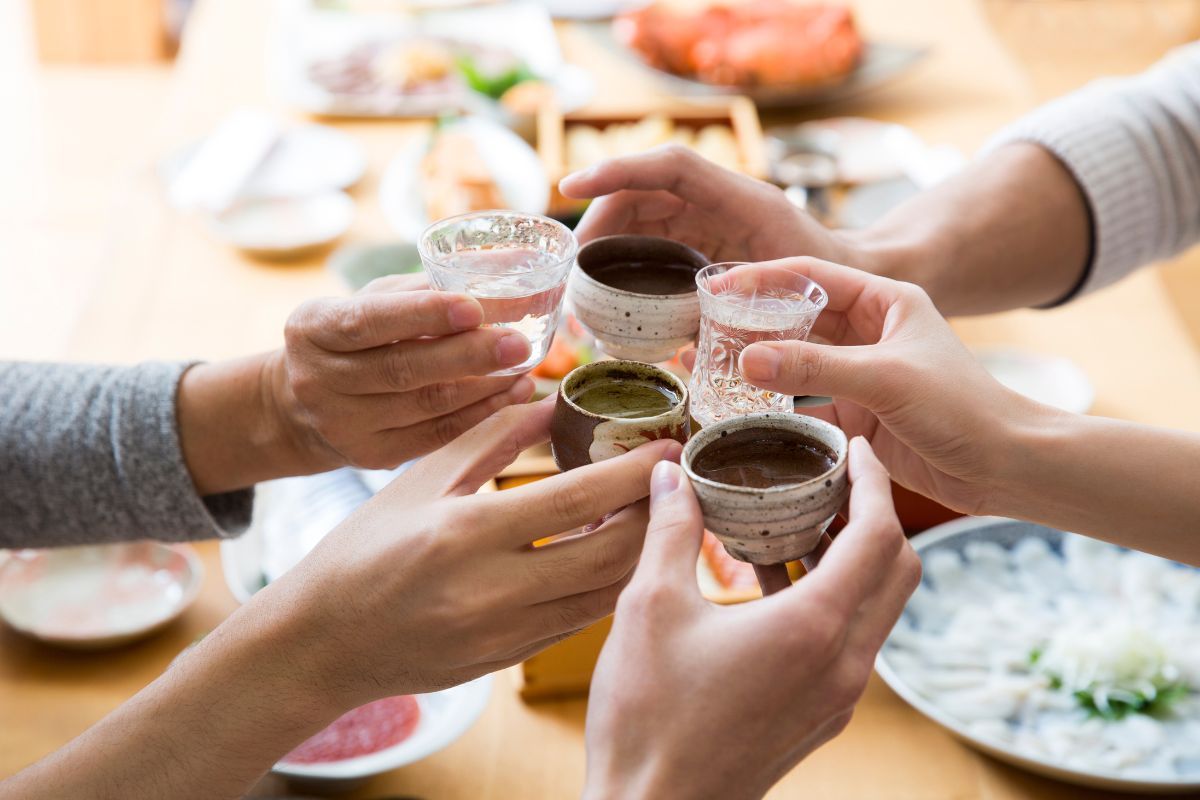 Experience Kyoto's traditional culture on a full-day bike and sake tasting combo tour, visiting Buddhist temples, Shinto shrines and geisha districts, guided by a Japanese culture expert.
Explore Ginkakuji Temple, Heian Shrine, and Kennin-ji Temple, and pass by Maruyama Park, Gion, and Miyagawacho Kaburenjo. Visit Sanjusangendo Temple, housing 1,000 Buddha statues, and ride along the Kamogawa River. Conclude your adventure with a sake tasting at Matsui Sake Brewery, enjoying this quintessential Japanese beverage.
How much do bike tours in Kyoto cost?
The cost of bike tours in Kyoto generally ranges from US$70 to US$100 per person, depending on the length, group size and itinerary.
Bike tours that also include visits to the Arashiyama Bamboo Forest typically cost about US$120 per person.
For private bike tours in Kyoto, you can expect to pay between US$80 and US$130 per person, depending on the itinerary and size of your group.
What is included?
A Kyoto bike tour typically includes bike and helmet rentals, along with the services of an experienced local guide who shares insights into Kyoto's history and culture. Admission fees to any sites and attractions visited on the tour are usually covered. Some bike tours also offer authentic Japanese meals and snacks or unique experiences like sake tastings.
Where does it start?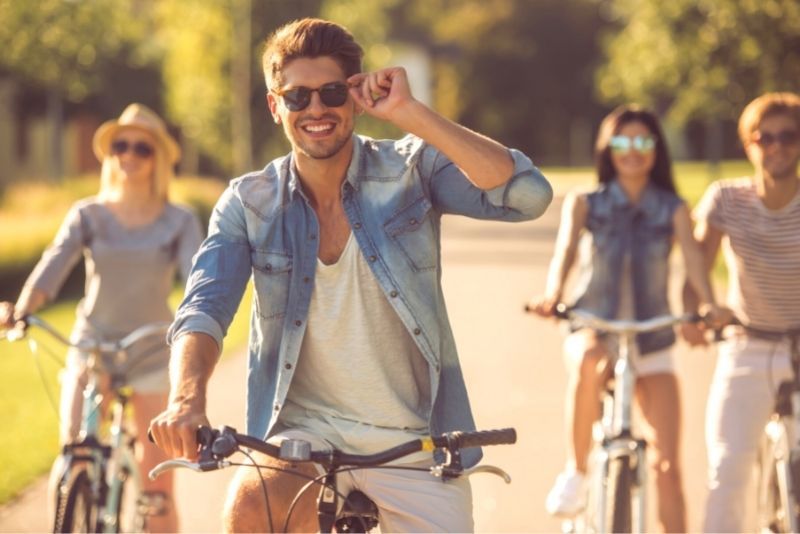 Bike tours in Kyoto usually start at the bike rental shop or a designated meeting point, often located in a central or easily accessible area of the city. The exact location varies depending on the specific tour provider and the tour itinerary. Detailed information about the starting point, including the address and any nearby landmarks, is typically provided by the tour operator upon booking.
How long does it last?
The duration of bike tours in Kyoto can vary depending on the itinerary and the number of attractions covered. Typically, they can last anywhere from 3 to 5 hours for shorter, focused tours to about 6 or 7 hours for more comprehensive cycling excursions in Kyoto.
When is the best time for a bike tour in Kyoto?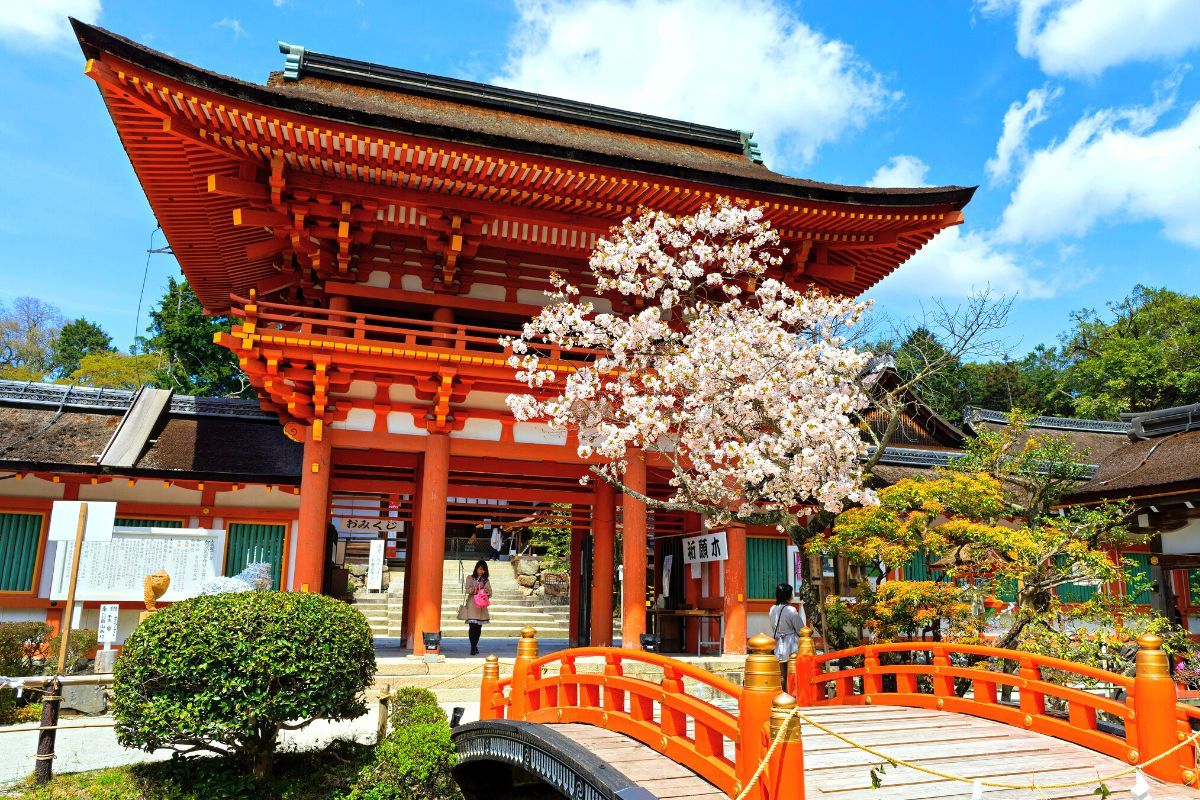 The best time to visit Kyoto for a bike tour is during the spring (March-May) or autumn (October-November) seasons. The weather is mild and pleasant during these months, making it comfortable for cycling. Additionally, the cherry blossoms in spring and the vibrant fall foliage in autumn provide a stunning backdrop for your bike tour, enhancing the overall experience.
As for time of day, starting a bike tour around sunrise or just after is ideal. This allows you to enjoy Kyoto's beauty before the crowds arrive, making it more peaceful and easier to navigate. Additionally, the early morning hours are typically cooler and more comfortable for cycling, especially during warmer seasons.
What happens in case of bad weather?
If your bike tour in Kyoto is canceled due to bad weather, you have the option of rescheduling for a later date or you can request a refund.
Which other outdoor activities can be done in Kyoto?
Travel tips
Many areas in Kyoto, such as the Higashiyama District and Gion, can become crowded with tourists. Ride slowly and carefully in these areas to avoid accidents.
Wear comfortable clothes and shoes suitable for cycling. Bring a lightweight, waterproof jacket in case of unexpected rain.
Kyoto is known for its delicious cuisine, so make sure to sample local dishes like kaiseki (traditional Japanese multi-course meal), tofu dishes or yatsuhashi (sweet rice cake) during your breaks.