Greece is one of the world's top tourist destinations, and it is no surprise why! The country provides visitors with unique historical experiences, stunning scenery and delicious cuisine. Many visitors add a trip to one of the Greek islands to their itinerary.
You have many islands to choose from, so consider booking a day trip to Dia island from Heraklion. This uninhabited Crete Island will give you a bucket-list-worthy travel experience!
During a day trip to Dia island, you will find many areas to swim, dive and snorkel in the area that once served as a port settlement for the Minoan civilization. This island is conveniently located just a short boat ride away from Heraklion.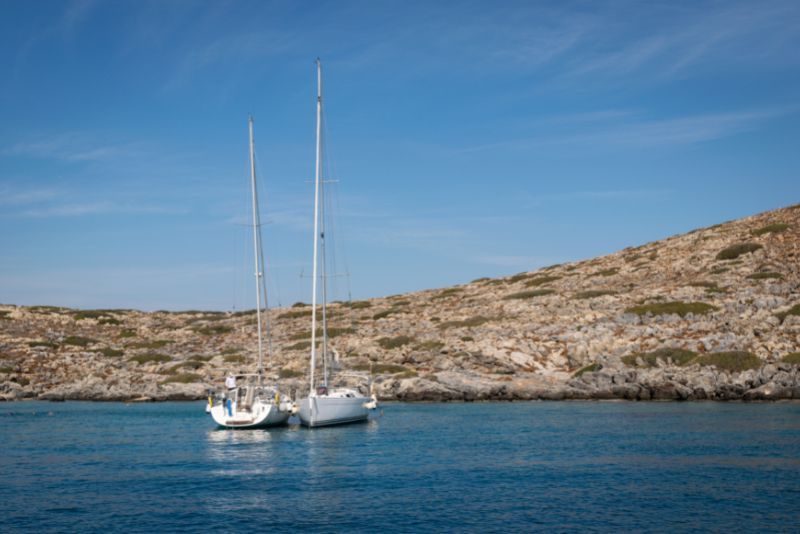 You will find below everything you need to know about visiting Dia Island, one of the best destinations for day trips from Heraklion.
How to get to Dia island from Heraklion?
Dia island is only accessible by sea, so you must sail across the Gulf of Heraklion to get there! There are many ways to reach the crystal clear waters of Dia island from Heraklion, including catamaran cruises and private RIB speedboat tours.
Guided tour to Dia island from Heraklion
You may want to consider taking a day trip around Agios Georgios Bay and the Panagia Cave if you're looking for the most value in your tour to Dia island. All you have to do is sit back, relax and take in the view. Skippers will occasionally point out significant sights and share historical information about the area.
Many tours to Dia island begin near the Marina Cafe at the Venetian harbor in Heraklion Port and some packages offer optional hotel transfers. Be sure to confirm details before heading out to your meeting point.
What is the typical itinerary of a day tour to Dia island from Heraklion?
Every tour offers a different adventure, but most day tours to Dia island begin with hotel pickup or meeting your crew in Heraklion Port. You will board the vessel at the port with a small group and sail the pristine blue waters around the gulf.
Most tours take a leisurely one-hour boat ride to Dia island. There you will have plenty of free time to swim, snorkel and bask in the views of the picturesque island. Your group will then make its way back to Crete after spending the day on the water.
Many tickets even include a delicious Mediterranean meal while you're out on the water. Whether you set sail as the sun rises or opt for an afternoon escapade, you are sure to be swept away by the beauty in and around Dia island!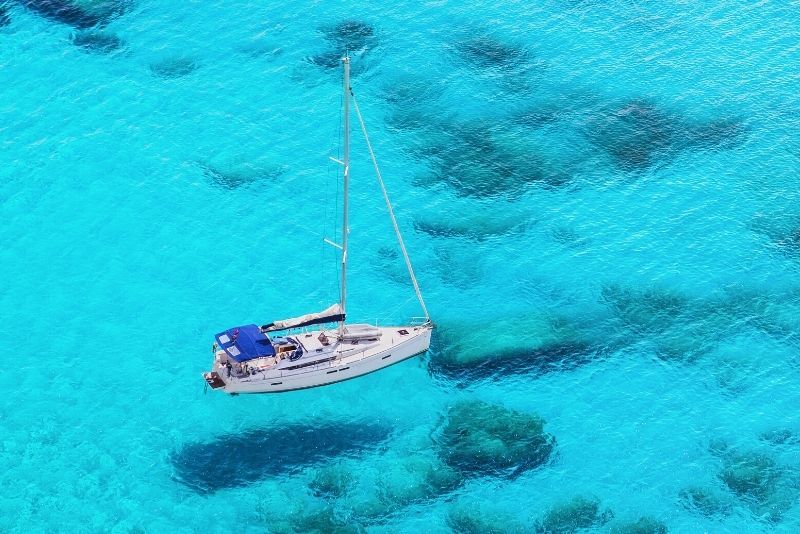 What kinds of tours are available to go to Dia island?
You have a variety of tour options depending on how much time you have to devote to a day trip from Heraklion to Dia island! The tours last anywhere from four hours to a full day in length, so you are sure to find an option to suit your desires.
Many tour packages include snorkeling and fishing equipment so that you can get the most out of your experience!
Dia island half-day boat trip from Heraklion
A half-day trip to Dia island is the perfect way to venture through the crystal waters and explore the small island outside of Crete if you are limited on time. Free pick-up service is offered anywhere between Malia and Agia Pelagia. The boat tour lasts about five hours, so you can easily fit it into your itinerary.
On board, you will be served Cretan mezze and drinks as you enjoy a wonderful outing with your knowledgeable Skipper. You can use the provided snorkeling equipment to discover beautiful Mediterranean marine life once you reach the island.
Full-day private sailing trip to Dia island from Heraklion
Your private adventure will accommodate a small group of up to 10 travelers and last up to nine hours in length based on which package you choose. Your tour operator will provide you with snorkeling and fishing equipment, bottled water, soft drinks and fresh fruit.
Not all full-day tours include full meals in your ticket price, so be sure to keep that in mind when booking your trip.
Private trip to Dia island on a luxury sailboat from Heraklion
Travel comfortably aboard a luxurious 53-foot sailboat with an enormous deck for sunbathing. Snorkeling and fishing equipment are included in the price of your private charter, along with use of a stand-up paddleboard.
Need a break from the sun? Your luxury sailboat is equipped with two air-conditioned cabins below the deck to help you cool off from the warm Mediterranean climate. You can preorder tasty meals for an additional cost.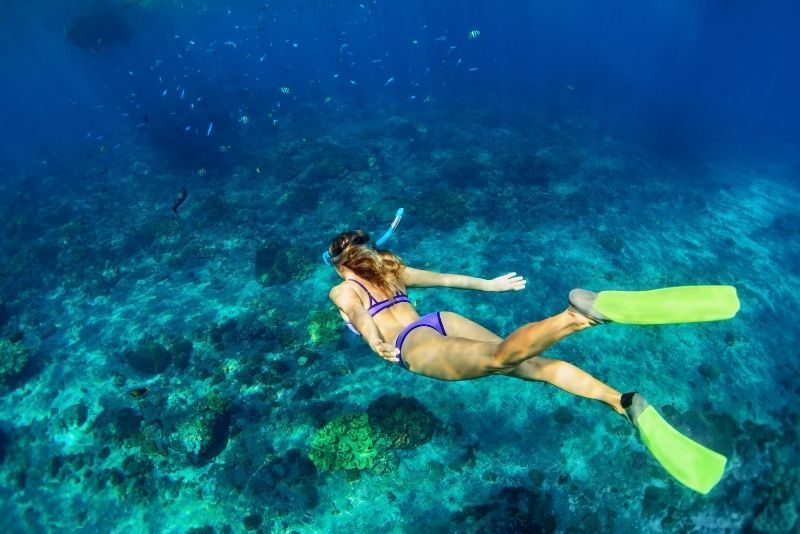 Private RIB speedboat cruise to Dia island from Heraklion
There's no better way to feel the Creten sea breeze than by taking a private speedboat cruise to Dia island. Full-day and half-day trips are available on a speedboat cruise.
Each tour will give you countless stunning coastal views and unlimited swimming opportunities. Once you leave Port Gouves, your skipper will take you to a beautiful bay at Dia island, where you will have two hours to snorkel and swim in the clear waters.
How much does a tour to Dia island from Heraklion cost?
Considering each sailing trip to Dia island lasts between five and nine hours, these ticket prices are a steal! Some tours are offered at bundled rates, which is ideal for small traveling groups. Others are priced at an individual rate.
Half-day sailing trips cost from €70 to €120 per person. Full-day sailing trips range in price from €110 to €135 per person.
You can expect to pay more for sailing trips including full meals and transportation to and from the port.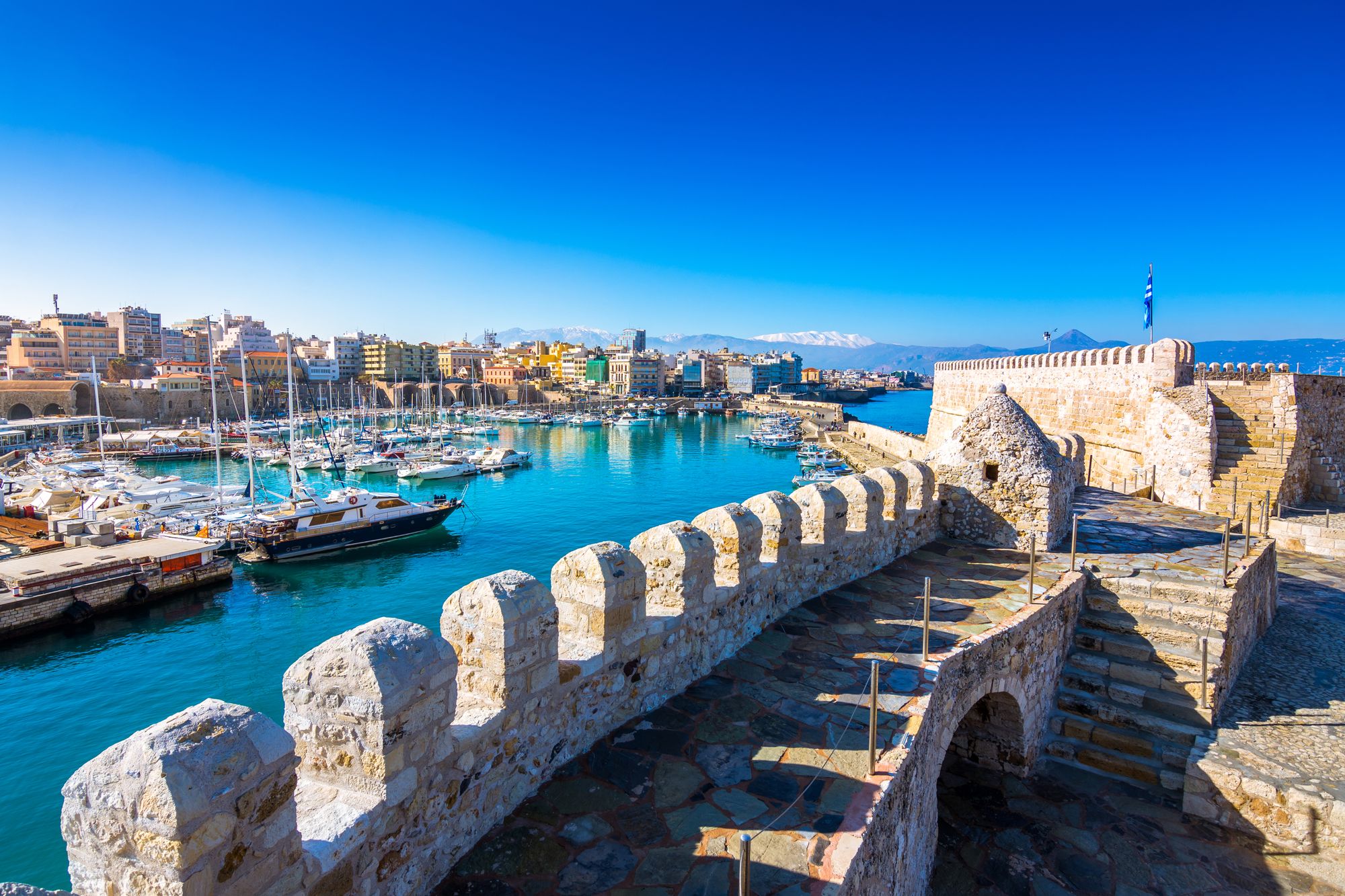 What will you see and do on a Dia island day trip from Heraklion?
Back in its Bronze Age heyday, Dia island was home to a small harbor settlement of Minoans. Most archaeological discoveries from the Minoan culture can be found in the Archaeological Museum of Heraklion today.
This small island is easy-to-reach and filled with mythological legends, making it a must-see destination just outside of the Cretan capital.
You will find much to admire in the beautiful topography of Dia island and the sparkling waters surrounding it. Multiple bays form the vast shoreline and offer visitors plenty of opportunity for water activities, including areas for swimming, snorkeling and diving. Protected wildlife species, such as lizards, snails, rabbits and falcons inhabit the island.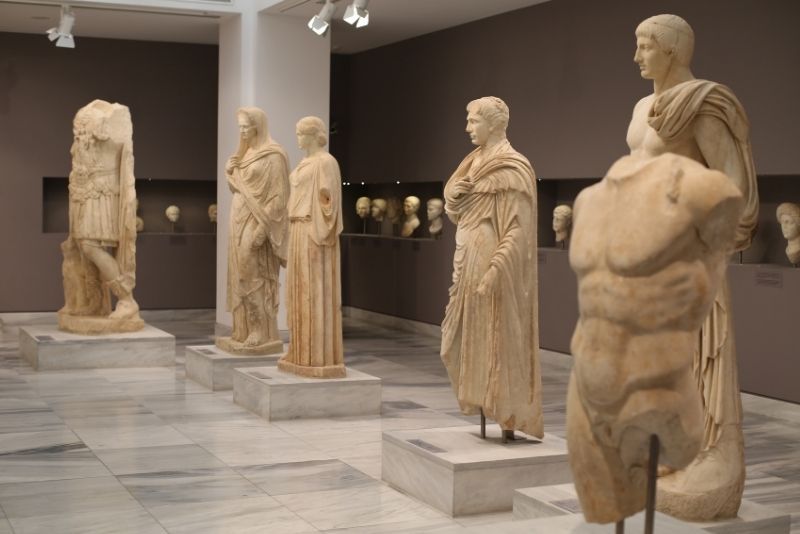 When is the best time to visit Dia island?
Even though boat tours to Dia island operate year-round depending on the weather, the best time of year to visit the island is between June and September.
The weather is warm, the sun shines brightly and the skies are clear during this time of the year. The summer weather offers the best experience for people looking for a day trip filled with swimming, fishing and other outdoor and water activities.
Travel tips
Make arrangements for meals in advance if your ticket does not include food in the price. You won't want to go hungry during your day at sea!
Book your tickets in advance to secure your spot and avoid waiting in long lines.
Don't forget to bring towels, hats, swimwear and sunscreen.
Be sure to pack a camera as well! You won't want to miss capturing the beautiful sights!