Hội An is a busy and eccentric coastal city located in central Vietnam. Known for its beautiful beaches, colorful colonial buildings and buzzing café culture, Hội An is a popular holiday destination for both local and international tourists.
Joining a food tour in Hội An is the ideal way to sample local cuisine and learn more about the region's history and culture.
Whether you're interested in tasting traditional dishes, modern Vietnamese cuisine or vegetarian alternatives, there is a food tour to suit your preferences.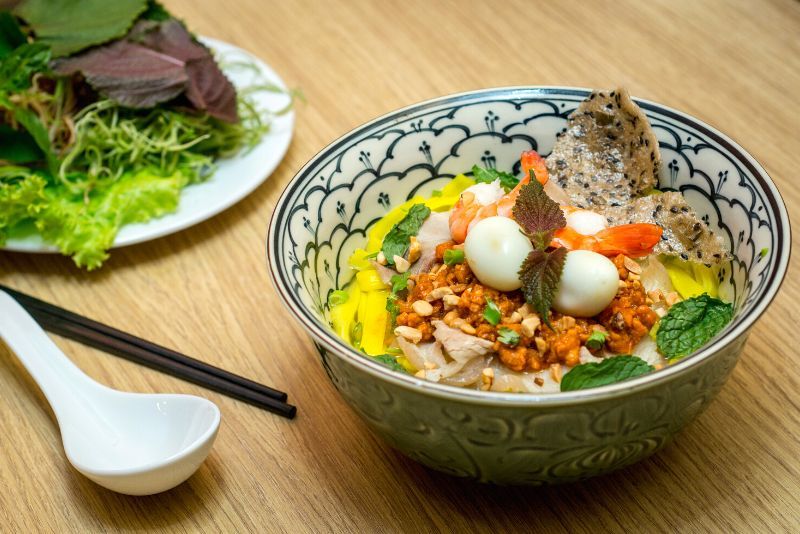 Here's all you need to know about food tours, one of the most captivating gastronomic experiences in Hội An.
What are the best food tours in Hội An?
Evening walking food tour in Hội An
Beat the stifling daytime heat when you join this evening walking food tour in Hội An that opens your eyes to the city's hidden culinary treasures.
Your tour guide will lead you to some of Hội An's trendiest eateries and you'll even get to enjoy a boat ride on the river.
In addition to receiving restaurant recommendations, you'll taste Vietnamese delicacies that you may have never heard of before as you make your way through the illuminated city streets.
This tour is a small group tour and the number of tour participants is limited to 12, ensuring the quality of the tour and that all participants get the personalized attention that they need to make for an unforgettable experience.
Hidden gems of Old Hội An food tour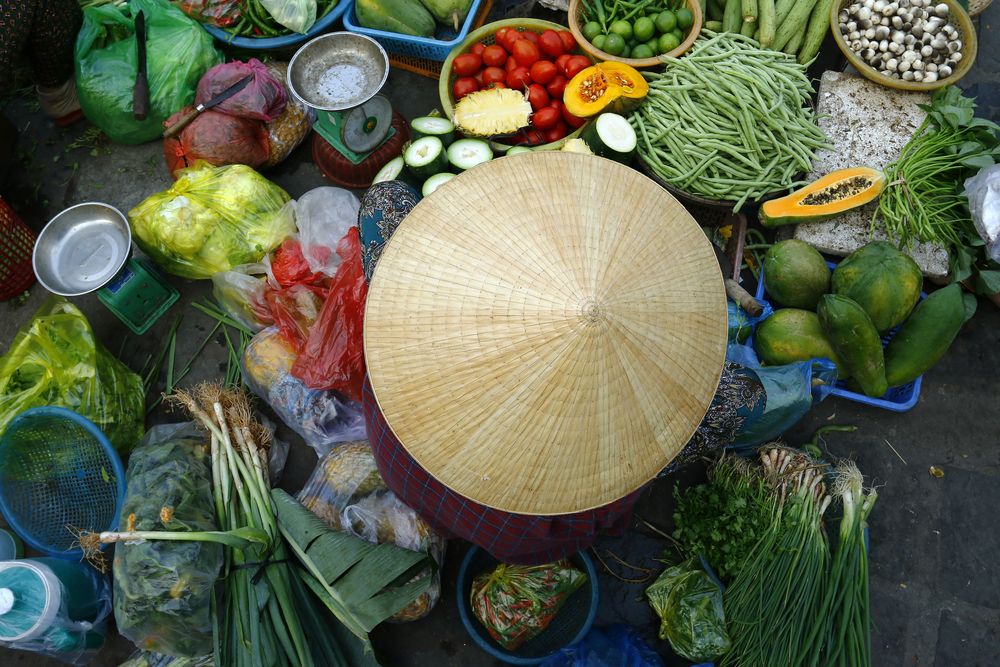 See the beauty that the ancient town of Hội An has to offer as you discover hidden gems located in back alleys that you may have never thought to walk down on your own.
Not only will you visit local family-run eateries, but you'll also learn about Vietnamese produce.
Walk around the outskirts of the city and learn how the Japanese, Chinese and French have influenced architecture, culture and cuisine in Hội An over the years.
During the tour, you'll get to taste several Vietnamese delicacies and hear the backstory behind each of these treats,
The tour ends at the tour operator's favorite spot, where you will enjoy a relaxing drink with the rest of your tour group.
Street food tour by motorbike in Hội An
Your guide meets you at your hotel and gives you a quick motorcycle safety briefing before the tour begins. The first stop on your motorbike food tour is a famous bakery in Hội An, where you'll try an iconic Vietnamese sandwich.
Next on the itinerary is the local market, where you will enjoy local delicacies such as Cao Lau, Banh Khot and Banh Beo. You'll also get to try Balut, one of the foods that Vietnam is most known for.
The last stop on the tour is a local riverside restaurant, where you will enjoy a delicious dinner and a beer. Choose between exploring the area further on your own or having your guide take you back to your hotel.
Hội An unique street food tour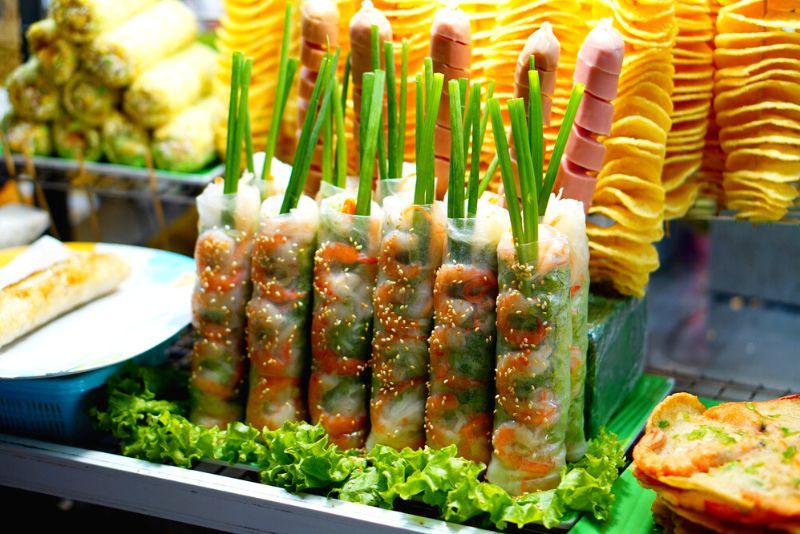 If you want to eat like a local and experience the best street food that Hoi An has to offer, then this is the right tour for you. Walk through the busy streets of Hoi An with your knowledgeable guide leading the way.
Your guide takes your preferences into account when showing you different eateries and street food vendors, ensuring that there is something for everyone to enjoy.
Some of the treats you may try during the tour include Vietnamese coffee, Balut, grilled pork tenderloin, Quang noodles, water fern cake and sugar cane juice.
Which places are visited/seen?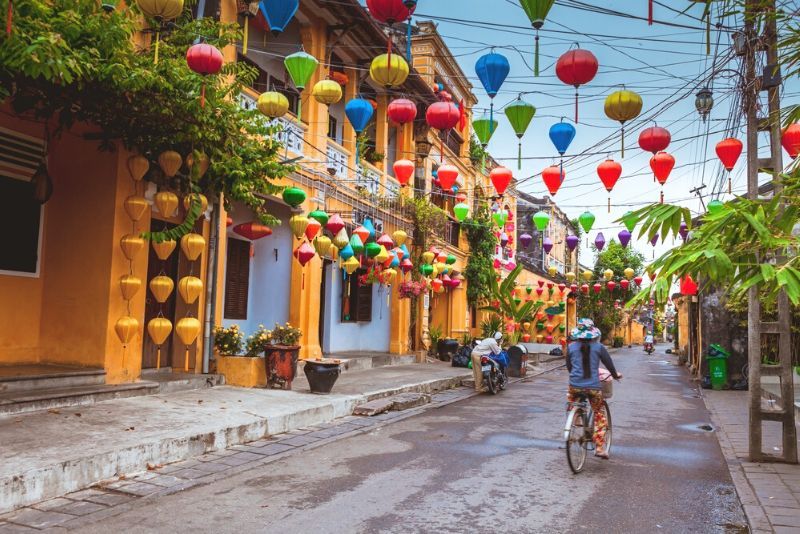 While food tour itineraries are slightly different from each, most tour guides will take you to a variety of different eateries, restaurants and different street food vendors during your tour.
Most tours tend to visit between 5 and 7 different locations and taste a different treat at each.
As you make your way through the city, your guide will also point out historical landmarks and local attractions as you pass them.
For this reason, food tours are not only a great way to learn about Vietnamese cuisine but they serve as a practical introduction to the city.
How much do food tours in Hội An cost?
Basic food tours in Hội An typically cost around US$40 per person for a guided tour that includes several tastings.
There is also a "free" walking tour available, in which you pay for what you eat, and tip your guide however much you feel the tour was worth at the end.
A slightly more comprehensive experience that includes a hotel transfer will cost closer to US$60 per person, but food tours in Hội An very rarely cost more than this.
What is included?
Most food tours in Hội An include at least 4 or 5 different tastings throughout the tour, as well as soft drinks or beer. Transport between different locations on the itinerary is also included, but hotel transfers are only included for certain tours.
Where does it start?
Food tours in Hội An usually begin at easy-to-find locations in the city, such as the tour operator's offices or a central city square. Private tours and motorcycle tours usually offer a complimentary pickup service from your Hội An hotel.
Remember to arrive at the meeting point at least 10 minutes before the tour's starting time so that you do not keep your tour guide waiting.
How long does it last?
The typical duration of a food tour in Hội An is around 4 hours, however, there are also a few 2.5-hour excursions available for those looking for a slightly shorter tour.
When is the best time for a food tour in Hội An?
While there are many different time slots available, many tour participants feel that the best time for a food tour in Hội An is late afternoon/evening.
This way you get to avoid walking around during the heat of the day and your evening meal is taken care of.
Book your food tour for the beginning of your stay in Hội An, as the tour serves as a great introduction to the town and you'll know what local cuisine to order during the rest of your stay in Vietnam.
Are there any combos available with food tours in Hội An?
Walk around Hội An with your knowledgeable guide leading the way and stop at various local eateries along the way. After a long day of walking, you'll be treated to a professional foot massage at one of the city's day spas.
Local food and river sightseeing tour in Hội An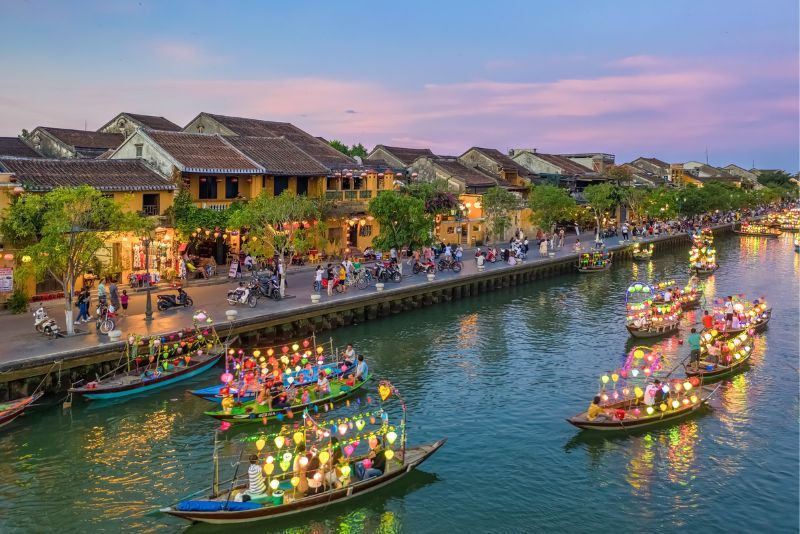 After a short cycle through the countryside and a bamboo boat experience, you'll enjoy a meal and a massage. This is the ideal way to gain an introduction to Hội An, its surrounding areas and local cuisine.
Which other gastronomic experiences can be done in Hội An?
Travel tips
Book your food tour in Hội An in advance to secure your spot on your preferred tour.
Arrive at your tour with an eager appetite. Don't eat a meal just before your tour.
Wear comfortable shoes as you may be walking between locations.
Feel free to tip any waitrons or baristas that may serve you during the tour.