It's time to get merry in Corfu, as you explore the wild wine region and its rugged landscapes different from the rest of the Greece.
Foodies, wine-enthusiasts and those looking for something unique to do in Corfu, spend the day tasting vino, exploring vineyards and learning about the wine-production process.
Enjoy trying artisanal local products, from homemade nougat to award-winning olive oil. During your wine tours and tastings, venture Corfu town's cobbled streets and regal Venetian architecture, as well as other famous sites.
What are the best wine and tasting tours in Corfu?
Private winery tour plus wine & olive tasting
The guided wine tours begins at the Theotoky Estate in Ropa Valley — a 30-minute drive from Corfu's center. At the family-run winery, tour the vineyards and cellars, and get to sample their local, organic wines. It includes two wine tastings.
Olives used to make olive oil are also grown here, and you will be introduced to the production process (olive tastings included). The tour ends at Theotoky Estate.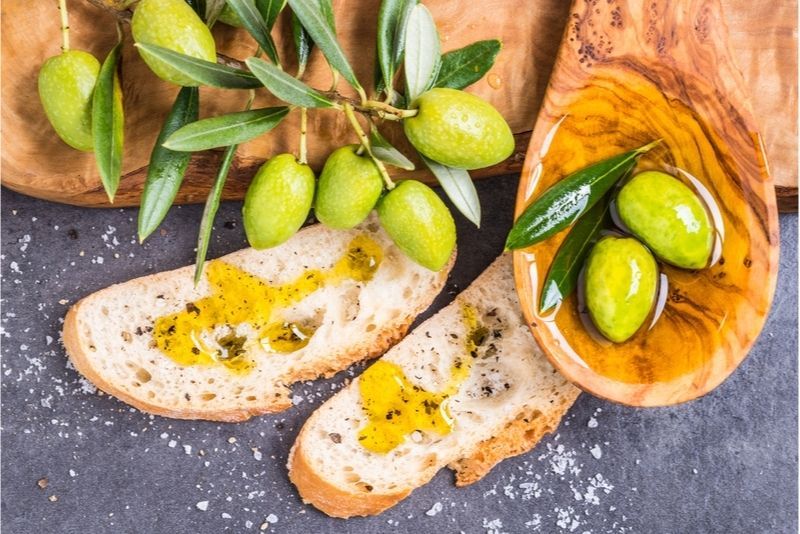 Half-day scooter tour in Corfu with wine & olive oil tasting
Enjoy a six-hour scenic scooter drive on a Vespa touring Corfu's countryside. As you leave Corfu, enter a local distillery and artisanal sweet factory where you can taste the homemade products.
Head to Agios Matheos village and explore an olive vineyard and learn about olive oil production. A stop at Theotoky Estate includes a wine tour and tasting. On the way back to Corfu's main town, drive past Kaiser's Throne for unparalleled views and then end with a traditional lunch in Corfu.
You have the option of driving the scooter yourself or playing passenger on the back of a guided tour.
Full-day wine tour and tasting excursion in Corfu
Down to serious business, spend the entire day tasting wines from the region, as you are transported from one local village around Corfu to the next via private minibus.
Heading to Ropa Valley, stop off at Theotoky Estate for wine tasting and tour the grape and olive oil vineyards. Pass by viewpoints along the way like Kaiser's Throne at Pelekas for photographs. Explore the traditional Sinarades village before heading back to Corfu town center.
Full-day tours vary when it comes to the places you will visit other than the winery. Some tours choose to stop by Paleokastritsa and Bella Vista in the western part of Corfu.
Half-day guided Corfu highlights and wine tour
Choose a wine tour in Corfu that includes stops along the way at the city's most famed attractions such as the Town Hall Square and the Palace of St. Michael. Walk the town's cobbled streets exploring the bars and restaurants to enjoy a glass a glass of vino.  
Half-day tours vary in group size and attractions to visit along the way. Book a tour in the afternoon or evening time. Some tours get extra fancy and are navigated by a professional Sommelier who will guide your palette along the way.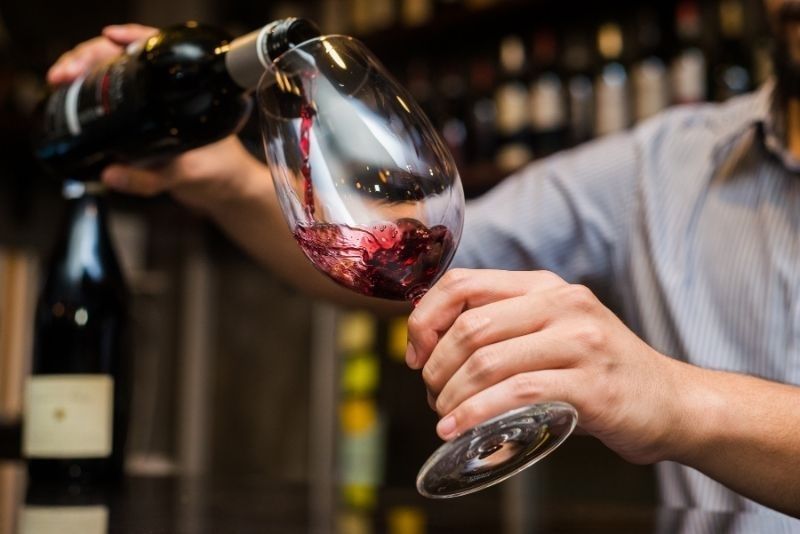 How much do wine and tasting tours in Corfu cost?
Wine tours and tastings in Corfu vary in price depending on the type of tour that you're after. There are multiple tour options, we advise investigating which best suits you and your travel needs.
A tour at a local winery costs €18 to €20. A short guided tour around Corfu town with wine tastings at local bars or restaurants costs between €20 to €30.
For a private tour to a local winery in a nearby region and an excursion around Corfu and its surrounding areas, the cost is higher. These type of full day tours range from €290 to €600 depending on the places you visit in between.
There are also specialized tours to choose like a scooter tour or a luxury private-sommelier guided tour. These cost between €100 to €140.
What is included in a wine and tasting tour in Corfu?
For your wine and tasting tour in Corfu, it guarantees professional local wine tasting to be involved. However, with many different types of tours on offer, each tour varies when it comes to exact attractions, view points and local villages to visit.
What to expect on a full day wine tour and tasting in Corfu?
Start the day departing from Corfu Port, or if you have arranged a pickup, a private minibus will collect you from your accommodation.
Ride through local villages where you will make a quick stop for taking photos, exploring and sightseeing.
Some options include Agios Matheos, Sinarades, Pelekas, Paleokastritsa or Lakones village.
Head into the Ropa Valley region and visit local and award-winning winery, Theotoky Estate.
Enjoy one to two wine and olive oil tastings. You can pay extra for more at the winery.
Explore the wine and olive oil vineyards and take some photos among the Pine trees.
Head back to Corfu's main town center, enjoy a traditional Greek lunch.
The tour ends at the original departure point, or directly back at your hotel, if you have organized a transfer.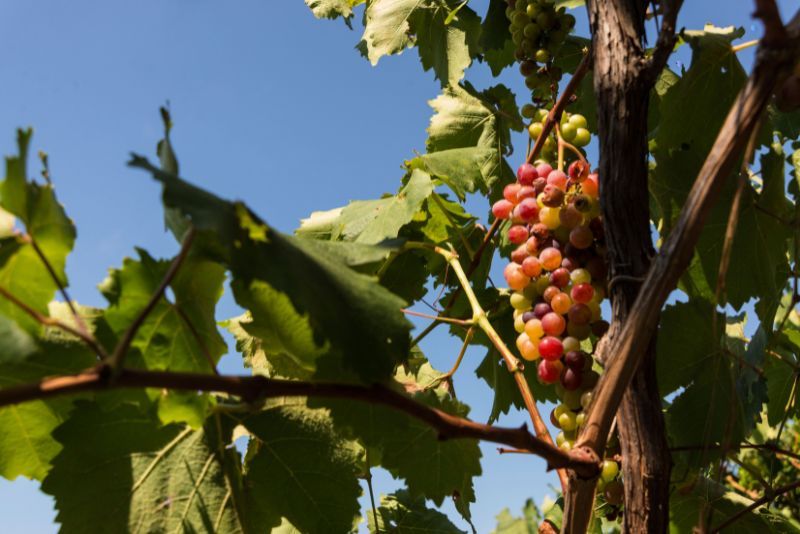 Where do wine and tasting tours in Corfu start?
In case you booked a local tour in Corfu town, the meeting point is at a specific location in Old Town Corfu, for example at the Statue of Count Von Der Schulenburg. Travel is by foot for the duration of the tour.
If you are touring Corfu and wineries in the region, the tour starts at a meeting point in Corfu town like Corfu Port. However, most tours include a direct hotel pickup and drop-off before and after the wine tour and tastings are done.
When booking just a winery tour at Theotoky Estate, the tour and tasting starts directly here. Catch a private taxi from Corfu to and from the estate.
How long do wine and tasting tours in Corfu last?
Winery tours and tastings experienced directly at the estate last one hour, while wine and tasting tours inside Corfu town are two hours long. The duration of a full day wine and tasting tour from Corfu is seven to eight hours long.
When is the best time for a Wine and Tasting tour in Corfu?
For days filled with the best weather, visit Corfu between April and November. However, grape harvest season in Greece is between September to October.
For wine tours and tastings, book a tour that stars in the late morning, mid-afternoon or evening.
Is it safe to take a wine and tasting tour in Corfu?
It is safe to enjoy a wine tour and tastings in Corfu. However, pregnant women are not allowed to partake in a wine tasting.
With some walking involved, wine tours and tastings in Corfu are not recommended for those with previous health problems, such as cardiovascular issues or asthma.
Are children allowed on a wine and tasting tour in Corfu?
All tours have a minimum drinking age limit of 18 years old. Some tours do allow children to join the tour and wine is swapped out for a soft drink (applicable to children between 6 to 17 years old).
Most tours do have an age requirement and are not suitable for children younger than 4 years old.
Travel tips
Passport or ID card is required.
The legal drinking age for travelers in Greece is 18 years old.
Some tours require a valid driver's license.
Wear comfortable walking shoes.
Bring along extra water to stay hydrated.