What better way to sight-see the ancient city of Corfu than with an experienced, knowledgeable local guide and traditional food tastings en route?
Dating back to the eighth century B.C. during the times of Ancient Greece, historical Corfu is full of charm and home to many foods that originate from this region.
Try the Corfiot ginger beer and feast on Corfu's iconic dishes including Sofrito (veal pan-fried in white wine) and traditional pastitsada, which is a Greek chicken dish.
Taste Corfu's famous olive oil and olives, as well as other specialty goods like sweet halva and local cheese. One word of advice for your food tour in Corfu: Arrive hungry!
What is the best food tour in Corfu?
Guided local food tasting and walking tour in Corfu
This three-hour tour in Corfu is especially for foodies and history buffs. Explore Corfu and its most iconic attractions with a professional guide, while sampling local foods and delicacies along the way.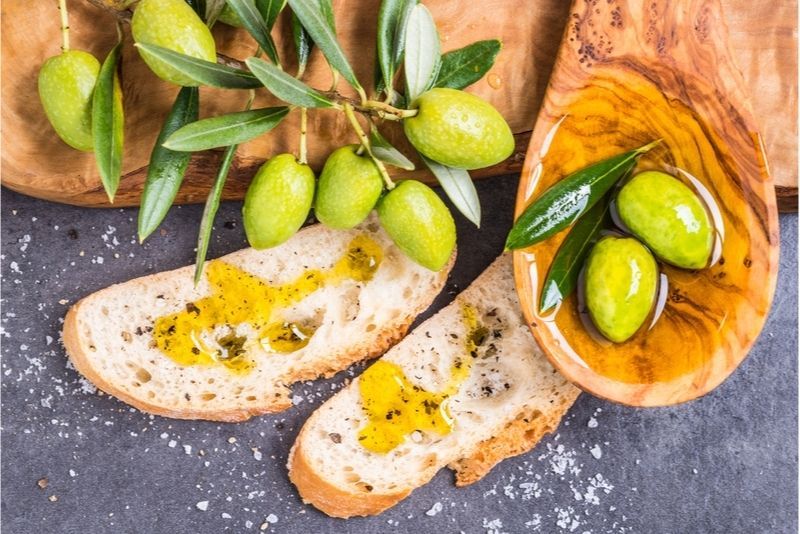 The tour begins in the mid-morning and includes a traditional breakfast. Taste foods from the region like loukoumades (Greek donuts), Corfiot cheese and homemade ginger beer.
Discover historical city sites like ancient city walls, secret squares and monuments like the Palace of St. Michael and St. George. Stop at the Cathedral of Saint Spyridon and marvel at relics dating back to the fourth century.
The tour ends with a sit-down Greek lunch at a local restaurant in Corfu.
How much do food tours in Corfu cost?
Food tours in Corfu cost €80 to €280 for each person.
Most guided tours are €80, however, the pricier food tours in Corfu include a few extras. For example, instead of meeting in town, you can organize a hotel pickup for this private tour.
Guided tours host up to 10 guests at a time. Tours at a higher price allow for smaller and more intimate group settings.
What is included in a food tour in Corfu?
Begin your food tour mid-morning at a designated meeting point in Corfu Old Town like the Old Fortress. Head through alleys and streets lined with regal buildings, boasting architecture different from the rest of the country.
Discover Venetian design at Spianada Square and pretend to be royalty at the Palace of St. Michael and St. George. Find the Corfu Museum of Asian Art here. At each stop, you will be able to learn of its history from your English-speaking guide.
Enjoy a Greek breakfast of foods considered Corfiot specialties, and continue touring. Visit St. Spyridon Cathedral, which was built in the 1580s, check out the old Town Hall (and also the San Giacomo Theatre, built in the 1700s) and explore the Jewish Quarter.
Along the way, stop off to taste Corfu's famous olive oils, local fruits, cheese, nuts, honey and halva.
After a morning of walking, sit down at a local restaurant and enjoy a traditional lunch. Indulge in dishes that hail from Corfu, like the national dish 'Pastitsada' (pasta topped with braised meat) or Sofrito from Corfu. Your food tour in Corfu ends here.
Where do Food tours in Corfu start?
Your tour will begin at a designated meeting point inside Corfu Old Town. A popular spot is in front of the white marbled statue of Schulenburg at the Old Fortress entrance.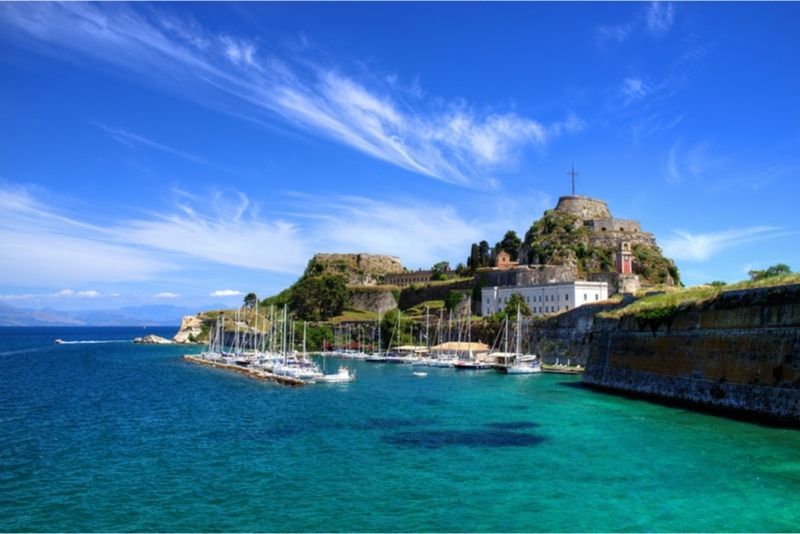 This also happens to be your first attraction pit-stop, where you learn of the history behind the German Count, who saved the city of Corfu from the Turk's invasion attempt in 1716.
How long do Food tours in Corfu last?
Food tours around the city of Corfu, including multiple tastings, meals and sight-seeing are three to four hours.
When is the best time for a Food tour in Corfu?
Try a food tour in Corfu when you first start your holiday in the historical city. This way, you can tick off major must-see attractions in the beginning, and get to learn and taste the local foods.
You're now more knowledgeable about Corfu localities and specialties for the duration of your holiday — this will come in handy when eating out or souvenir shopping.
Is there any combo available with Food tours in Corfu?
Half-day food and Agios Gordios tour from Corfu
Enjoy a five-hour private food tour around Corfu, including an extra-virgin olive oil tasting. Explore a different part of the city in a private air-conditioned vehicle, heading to Corfu's west coast. Stop off at the resort seaside village and relax at Agios Gordios Beach. Here, you will find prebooked sunbeds for you to use.
Indulge in a scrumptious Greek lunch of pastitsada or moussaka, a traditional casserole usually eggplant-based (one of the country's famed dishes). Drive 28-minutes back to Corfu town and enjoy free time to walk around and shop in the old town.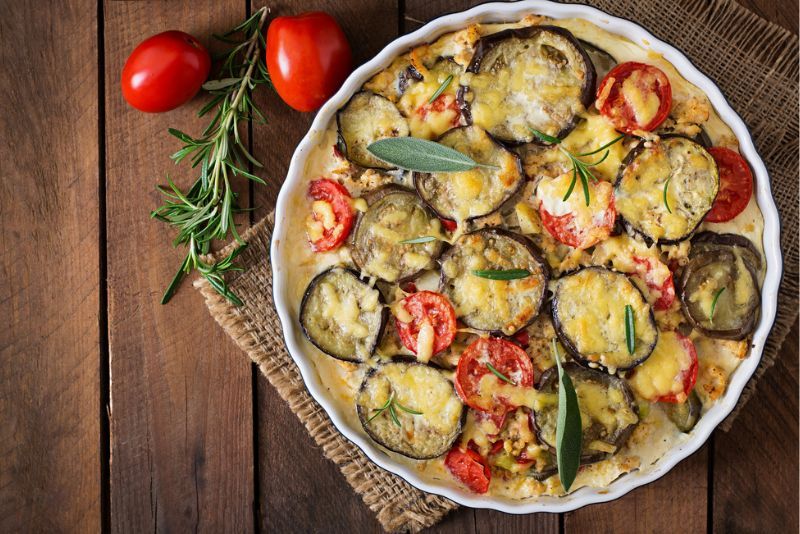 Travel tips
Wear comfortable walking shoes and clothing.
Bring sunscreen, sunglasses and a hat.
Swimming gear is advisable for some tours.
Carry some spending money for extra drinks, food, shopping and entrance fees if not included, for example, a museum entrance.
Bring a fully-charged camera/mobile phone.