Corfu is renowned for its cuisine and it's considered one of the foodie capitals among the Greek islands. Learn to eat and shop like a local, and how to cook your own traditional Corfiot meal.
Once under Venetian occupation, the types of food you'll find in this part of the country are a delicious amalgamation of Greek and Venetian influences.
Try a cooking class in Corfu with a local family and chef to guide you along the way. Then, take the recipes back home for when you're feeling nostalgic or got a craving for moussaka!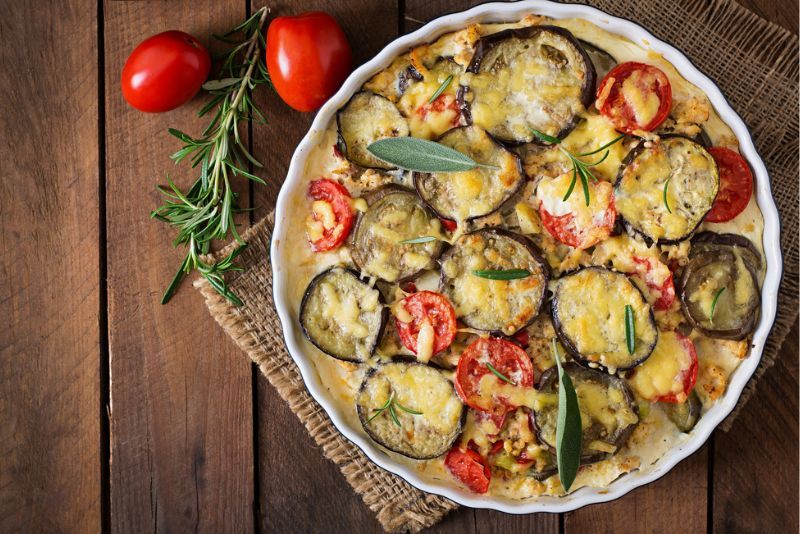 What are the best cooking classes in Corfu?
Half-day cooking class and local family meal in Corfu
Eat and learn to cook like you were born in Greece with a six-hour cooking class and tour in Corfu. Led by a local host, start your day in Corfu town with a visit to an open-air market to shop for ingredients. Pass by a deli en route to a local family home.
Here, learn how to make a traditional Greek meal, and enjoy your efforts afterward with a sit-down family-style lunch. Transfer back into the city once done.
Private cooking class and local family meal in Corfu
Private cooking classes, including a local family meal, have the same itinerary as a half-day cooking class. However, the only people joining the tour are the ones in your private group.
How much do cooking classes in Corfu cost?
Cooking classes in Corfu are €70 to €80 per person. The more expensive cooking class is a completely private experience and the class is only for your group.
If you book a cooking class in Corfu for €70 per person, you'll be in groups limited to eight people. These classes are booked on a first-come-first-serve basis.
What is included in a cooking class in Corfu?
The cooking class in Corfu starts at the meeting point — the Black Cat cafe located at the old harbor in Corfu Old Town. From here, head straight to Corfu's open-air market to grab fresh ingredients for your cooking class.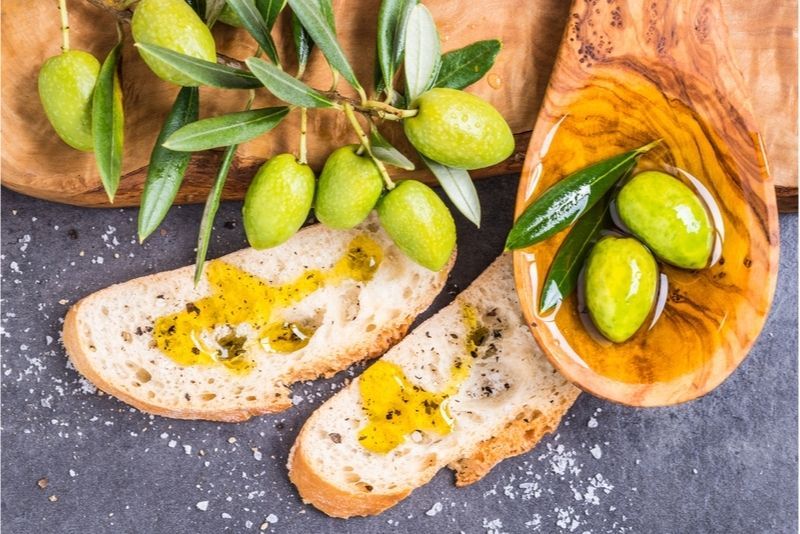 Prepare for a sensory experience as you take in the local scenes and smells of the market. You can also buy your own produce to take back to your accommodation. From the market to a local family's home, enjoy learning how to make a traditional Greek meal.
Some tours stop by a deli on the way to the cooking class. Arriving at the family home, you will be greeted with Corfiot delicacies. Now it's time to learn how to prepare the food for your starter, main and dessert meals. The hands-on class includes cooking in a traditional wood-fired oven. Or, if you prefer, let your chef do the cooking, so you can just relax and take it all in visually.
Your cooking class in Corfu is led by a trained and experienced chef. After your time in the kitchen, enjoy a family-style sit-down meal here and taste your very own homemade Greek dish! Lunch includes one glass of wine or beer per guest. Once your meal is over, transfer back to Corfu town.
Where do cooking classes in Corfu start?
Cooking classes in Corfu start in the town center and you will depart from a central meeting point at the old harbor.
This location is outside the Black Cat cafe. You have the option to pre-book a hotel pickup and drop-off transfer.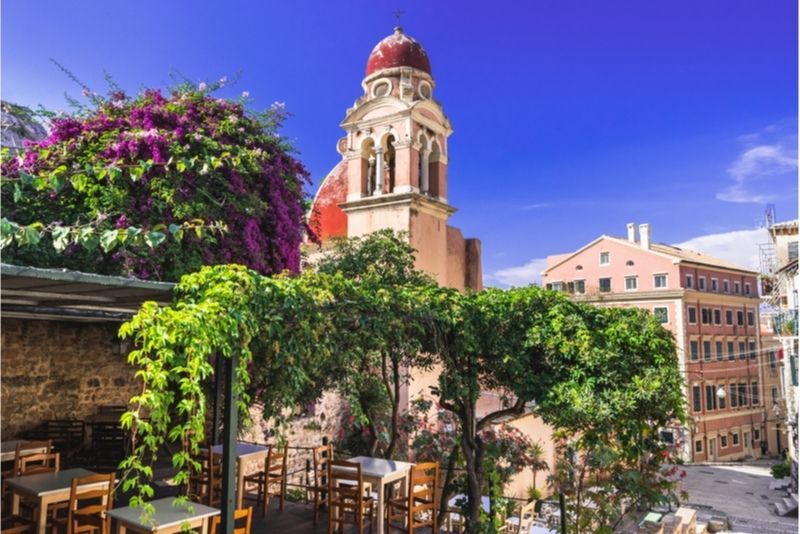 How long do cooking classes in Corfu last?
Cooking classes in Corfu are six hours long. This includes your tour to the market and transfers to and from a local family home where the cooking class takes place.
When is the best time for a cooking class in Corfu?
A cooking class tour in Corfu typically begins in the morning. The ingredients from the market are the freshest at this time of day. Plus, you're assured of getting every single ingredient that you need.
Travel tips
Wear comfortable walking shoes.
Wear clothing you don't mind getting a bit dirty, in case cooking gets messy.
Bring extra spending money for the market.
If you have any special dietary requirements, let the tour provider know in advance to have  enough time to cater to your needs.
Book the tour in advance. If the class doesn't fill up, the tour is postponed/canceled 24 hours prior (excluding private tours).