The town of Kaikoura was known for its barbaric whaling community during the 19th century. Today, however, these glorious mammals are well-respected and revered by townsfolk, and visitors alike.
On a Kaikoura day trip from Christchurch, you'll journey through the waters surrounding the town to catch sight of sperm, humpback or blue whales gracefully gliding through the ocean. Admire the myriad of wildlife gracing Kaikoura's shores, including seabirds and dolphins.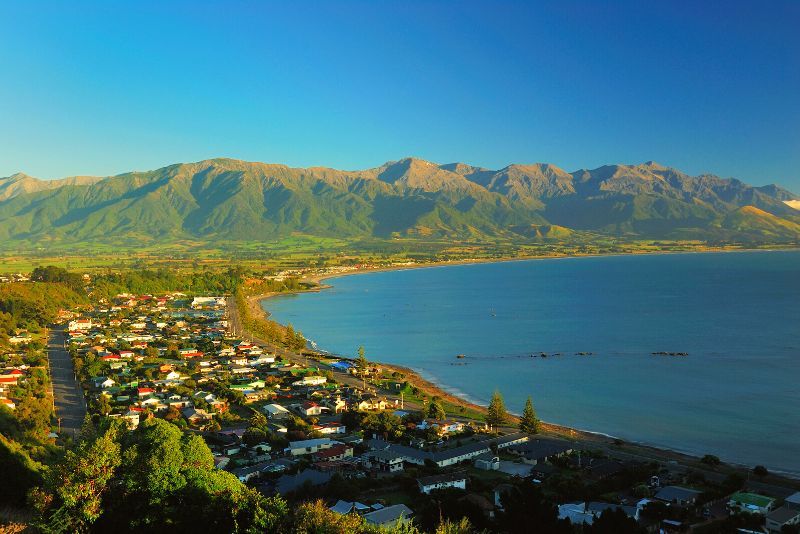 Here's all you need to know about Kaikoura, one of the most exciting day trips from Christchurch.
How to get to Kaikoura from Christchurch?
Kaikoura is located on the eastern coast of New Zealand's South Island and is approximately 180 kilometers from Christchurch.
From Christchurch to Kaikoura by car
The journey to Kaikoura by car takes approximately 2.5 hours and follows the coastal State Highway 1 all the way.
From Christchurch to Kaikoura by public transport
Another way to make the jaunt to Kaikoura is via public transport. You can catch a direct train from Christchurch station, which takes around 3 hours and runs four times per week.
Guided tour to Kaikoura from Christchurch
Alternatively, join a guided excursion to Kaikoura from Christchurch and allow your tour operator to take care of the details. These day trips last between 10 and 12 hours, and begin between 7 AM and 8 AM.
What is the typical itinerary?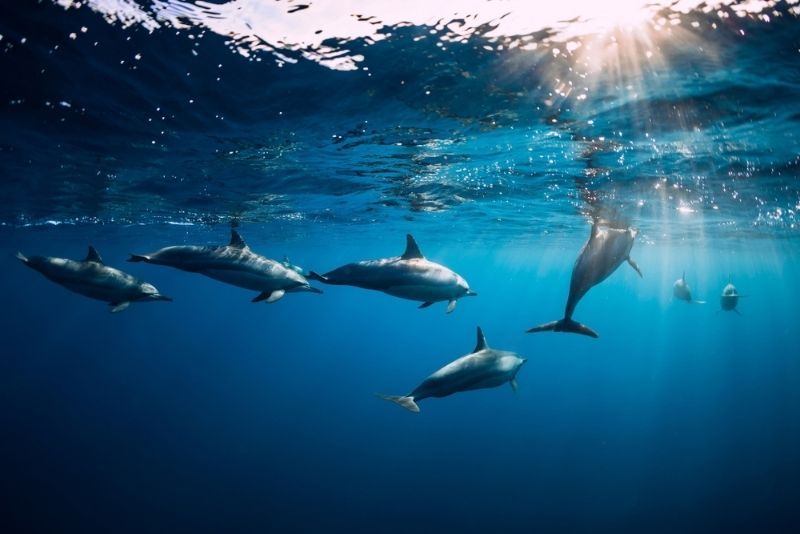 On a Kaikoura day trip, you may benefit from a convenient hotel pickup. Alternatively, you might meet your tour guide at an easy-to-reach destination in the city.
From there, you'll enjoy a scenic drive up the coast to the charming seaside town. Here, you may participate in several different activities. A walk through Kaikuora's streets is a must for every visitor to the town.
Then, you'll likely head out onto the water to find dolphins, whales or seabirds. As you sail through the Pacific Ocean, you'll learn about the spectacular creatures that call Kaikoura home.
You may return to Christchurch where your Kaikoura day tour ends. Alternatively, some excursions stop off at a winery to try several different local varieties.
What kinds of tours are available to go to Kaikoura?
Whale-watching tours to Kaikoura from Christchurch
This east-coast town is best known for its abundance of whales, which you can seek out on a Kaikoura day trip. Head out onto the water to catch a glimpse of sperm, pilot or humpback whales that frequent the waters at different times of the year.
After discovering the best of New Zealand's wildlife, you'll visit a local winery to sample the South Island's favorite tipple.
Dolphin day trip to Kaikoura from Christchurch
Alternatively, slip into the cool waters on this Kaikoura day tour and swim alongside friendly dolphins. Up to 1,000 of these inquisitive beings can be found in the waters surrounding the town at any time of the year, so you won't have to look far to find one leaping through the waves.
Explore the quaint coastal town on foot and learn about its abundance of wildlife, including seabirds, and whales.
Multi-day tours to Kaikoura from Christchurch
Should you have a few days to spare and wish to explore Kaikoura at your own pace, consider booking a multi-day trip from Christchurch. These guided tours include accommodation for the duration of your trip, transportation by coach, plus the opportunity to go whale watching or swimming with dolphins.
Depending on the itinerary, you may also spend some time in Akaroa and venture further out in the Canterbury region.
How much does a day trip to Kaikoura from Christchurch cost?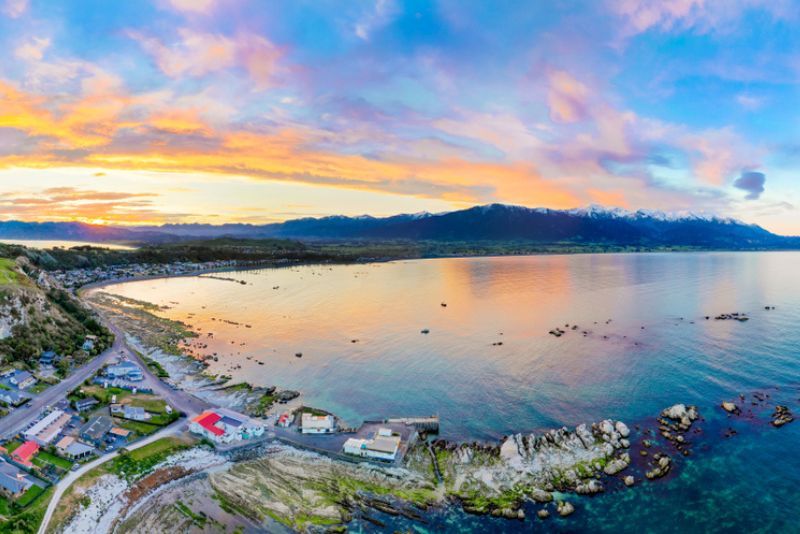 Kaikoura day trips that include whale watching range in price, from US$220 to US$380 per person. Those on the higher end of this spectrum include lunch.
You'll each pay approximately US$240 for a Kaikoura day tour that includes a swim with dolphins.
The cost of a multi-day tour to Kaikoura from Christchurch is about US$220 per person, for each day. Prices vary according to group size and additional activities.
What will you see and do?
Kaikoura is a picturesque town, surrounded by snow-capped mountains and verdant greenery. However, it's the ocean surrounding the town that makes Kaikoura such a fascinating place to visit.
Sperm whales can be found in these waters throughout the year, while orcas migrate to Kaikoura between December and March. Humpback whales make an appearance in the winter months of June and July. Alongside whales, dolphins, seals and albatrosses can all be found surrounding the town that has a colorful whaling history.
When is the best time to visit Kaikoura?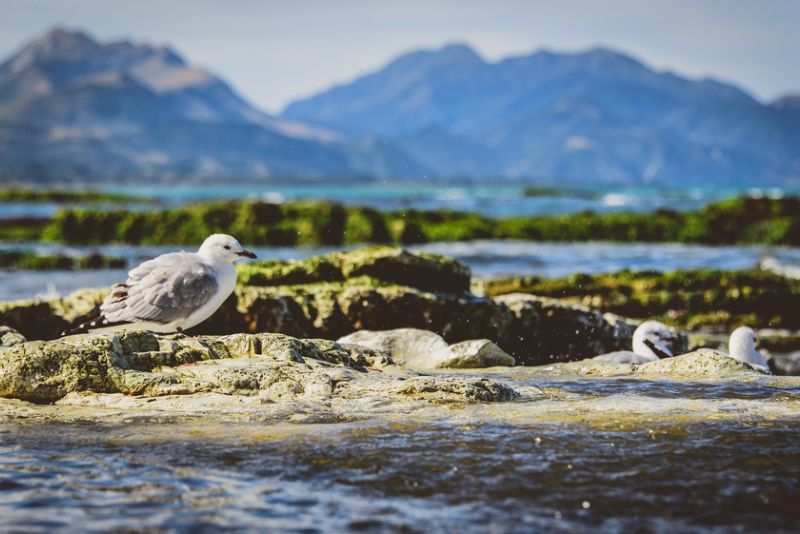 The best time to plan a day tour to Kaikoura depends on which species you wish to see. Visit in summer to see orcas and sperm whales. Alternatively, witness humpback, blue whales and southern right whales during the winter time.
Travel tips
The weather in New Zealand can be unpredictable at any time of year, so bring a rain jacket and spare layers with you on your Kaikoura day trip.
Make sure to pack your camera for your excursion, to capture the magnificent abundance of wildlife.
Book your tour and activities as soon as possible.