Akaroa is a French settlement, oozing charm and appeal through its colonial architecture and natural beauty.
The picturesque town lies on a peninsula and offers an abundance of activities and things to see and do. As such, a day trip to Akaroa from Christchurch is an ideal way of discovering what New Zealand has to offer.
You can go from cheese tasting to swimming with dolphins all in the span of one afternoon in Akaroa.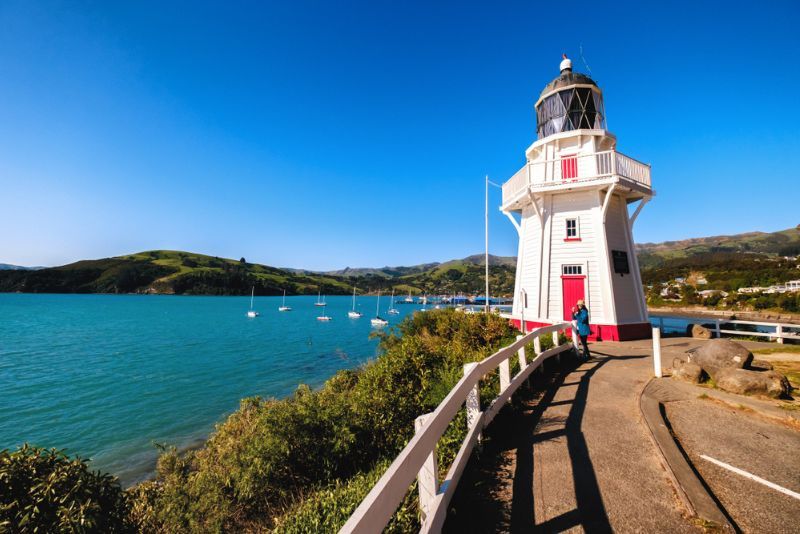 Here's all you need to know about Akaroa, one of the most exciting day trips from Christchurch.
How to get to Akaroa from Christchurch?
Akaroa is southeast of Christchurch and sits on the Banks Peninsula. Here is how to reach the town from Christchurch:
From Christchurch to Akaroa by car
This is an easy 80-kilometer drive that should take around 1 hour and 20 minutes. You will leave Christchurch on Highway 75 southbound and follow the road all the way to Akaroa.
From Christchurch to Akaroa by bus
The French Connection bus service runs a daily bus at 9 AM from outside the Canterbury Museum on Rolleston Avenue and it returns at 4 PM. Everything in the Akaroa is within walking distance, but you will need to book a taxi to get to attractions outside of town.
Guided tour to Akaroa from Christchurch
A guided tour to Akaroa is the most convenient way to enjoy a day trip from Christchurch. You will have the option of hotel pick-up or meeting at a central location and you will spend 9 hours exploring the quaint town and its many attractions.
What is the typical itinerary?
Day trips to Akaroa leave Christchurch around 8 am in a comfortable air-conditioned coach. You will drive along the high summit route from where you can enjoy magnificent views of the Banks Peninsula and Canterbury Plains.
Stroll through the streets of Akaroa and admire the unique colonial architecture of the town. Head out to see on a cruise to admire the town from a different angle and see the abundance of wildlife that call these shores home. Some tours include swimming with Hectors Dolphins, the smallest and rarest of its kind and endemic to New Zealand.
After a harbor cruise, you will head to Barry's Bay Cheese factory to learn about the interesting process of cheese making and to sample some of New Zealand's finest 'fromage'. At the end of the day, you will be dropped off at your hotel to wrap up the day.
There are also tours that replace the nature cruise with a visit to an Alpaca farm or the penguin colony for an equally unique experience.
What kinds of tours are available to go to Akaroa?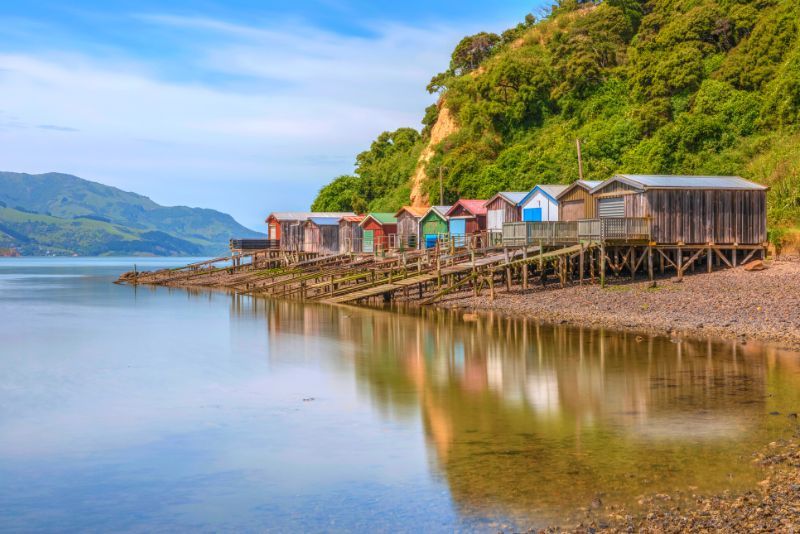 Whether you are looking for a comprehensive and quick day tour or a relaxing overnight stay in Akaroa, there is a tour option for everyone:
Guided tours to Akaroa from Christchurch
Join a small group tour to Akaroa for a fun day out in the New Zealand countryside. There are options for a boat cruise or a swimming adventure with dolphins and tours also offer an optional extra lunch.
You will have the benefit of hotel pick-up and drop-off and an expert tour guide to show you all the hidden secrets of this charming town.
Private tour to Akaroa from Christchurch
Between Christchurch and Akaroa there are tons of things to see and places to visit. A private tour is a fully customizable experience, allowing you to choose from several unique experiences in the region.
Your day will start with a visit to the Christchurch Cathedral and move on to Lyttleton harbor. You will make your way to Akaroa and choose from dolphin swimming, an alpaca farm, a visit to the penguin colony or a nature cruise. You will return to Christchurch in the late afternoon and be dropped off at your hotel for optimal convenience.
3-Day tour to Akaroa from Christchurch
If you don't want the hassle of arranging accommodation and transport in and around Christchurch, opt for a 3-day tour that includes a day trip to Akaroa.
You will have the benefit of airport transfers, comfortable accommodation in Christchurch and a pre-planned full day of activities in Akaroa. The tour is limited to 4 travelers so you can expect an intimate and relaxed experience.
Day trip to Akaroa plus Lyttleton from Christchurch
This day tour to Akaroa takes you to two beautiful ports on the southern island and to several stunning vantage points to take in the magnificence of the volcanic landscape.
The twin harbors of Lyttelton and Akaroa offer tons of beautiful photo opportunities and the drive between the two takes you over mountain passes and into scenic plains. You can choose from a small group tour or a highly customizable private tour with various optional extras.
How much does a day trip to Akaroa from Christchurch cost?
A basic day tour to Akaroa starts from around US$120 per person, depending on your choice of cruise, dolphin swimming, alpaca farm or penguin colony.
A private tour to Akaroa costs around US$250 per person, but the price will also change depending on the optional extras you select.
An Akaroa and Lyttleton excursion cost US$160 per person, while a 3-day tour costs US$570 per person and includes accommodation and airport transfers.
What will you see and do?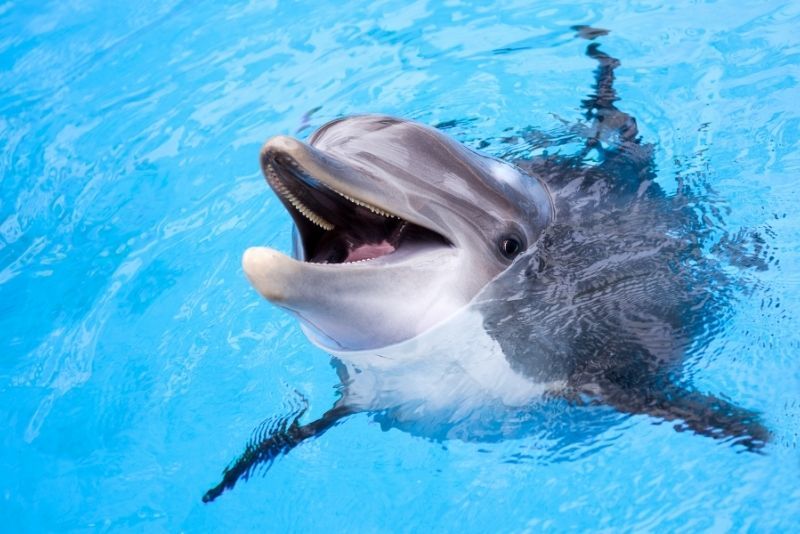 A day tour to Akaroa is jam-packed with activities. One of the highlights is close-up nature encounters with the likes of Hector's dolphins, Australasian Little Penguins and Alpacas. See these incredible animals in various habitats and learn about their conservation efforts.
Akaroa's French roots make way for delectable experiences too. You will enjoy a local lunch, savor some fine New Zealand cheeses and enjoy a wine tasting along the way.
During your Akaroa day tour, there will also be time to walk around the colonial town and admire the quaint architecture that has been perfectly preserved, embracing the 19th-century aesthetic.
There are also several stopping points along the way from where you can take in the sweeping views of the Canterbury plains, the Southern Alps and the Pacific Ocean.
When is the best time to visit Akaroa?
The best time for a day tour to Akaroa is between December and March. This is summertime and the weather is marvelous in this region.
Travel tips
Inform your tour operator upon booking if you have any dietary restrictions.
Some tours are limited to as few as 10 participants, so book your tour online well in advance to avoid disappointment.
Bring your own swimsuit to wear under the wetsuit if you are swimming with the dolphins.
Bring a camera along for the journey. This is an incredibly scenic day trip with plenty of photo opportunities.