The beauty of New Zealand's South Island is unmatched — its rolling hills, majestic mountains, and pristine glaciers are a sight to behold. To get a true appreciation of this wonderful region, there's nothing quite like taking in the sights from above on a helicopter tour.
Soar through the sky and marvel at lush green valleys, undulating hillsides and picturesque lakes. Get up close with deserted beaches, rugged coastlines and awe-inspiring mountains. If you're craving a dose of adventure, then the helicopter tours in Christchurch are not to be missed.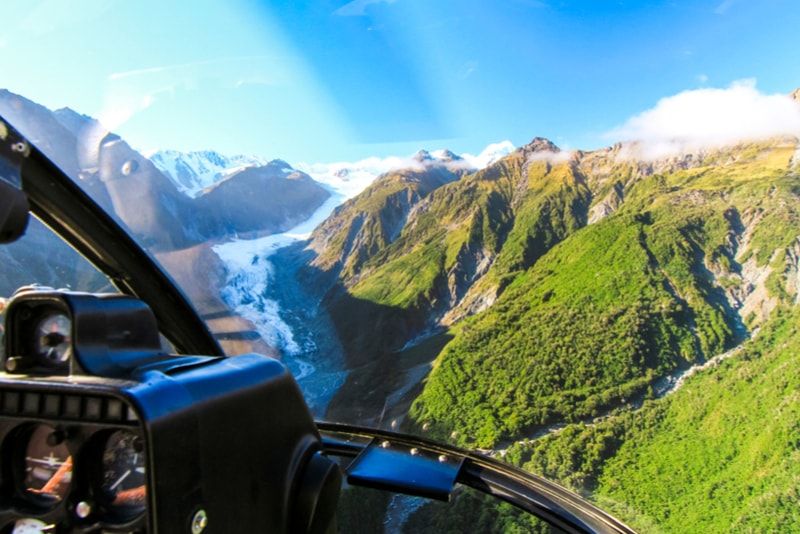 Here's all you need to know about helicopter tours, one of the most exhilarating outdoor activities in Christchurch.
What are the best helicopter tours in Christchurch?
Scenic Christchurch helicopter flight
Lasting around 20 minutes, these tours focus on the city itself and the surrounding area. Taking off from Christchurch Airport, you'll fly over some of the most iconic landmarks in the region such as the port of Lyttelton, the Christchurch Cathedral rebuild site, the Port Hills and the Christchurch Botanic Gardens.
On a clear day, you may even spot Sumner Beach and New Brighton Beach — located outside of Christchurch on the beautiful Banks Peninsula.
Christchurch helicopter tour flying lesson
For the more daring, there's always the option of taking a flying lesson with one of Christchurch's helicopter tour companies. You can learn how to control and navigate the aircraft under the supervision of an experienced pilot.
Besides getting to control the aircraft, you'll also get to enjoy the views of the area, soaring over Christchurch and its stunning surrounds.
7-day helicopter tour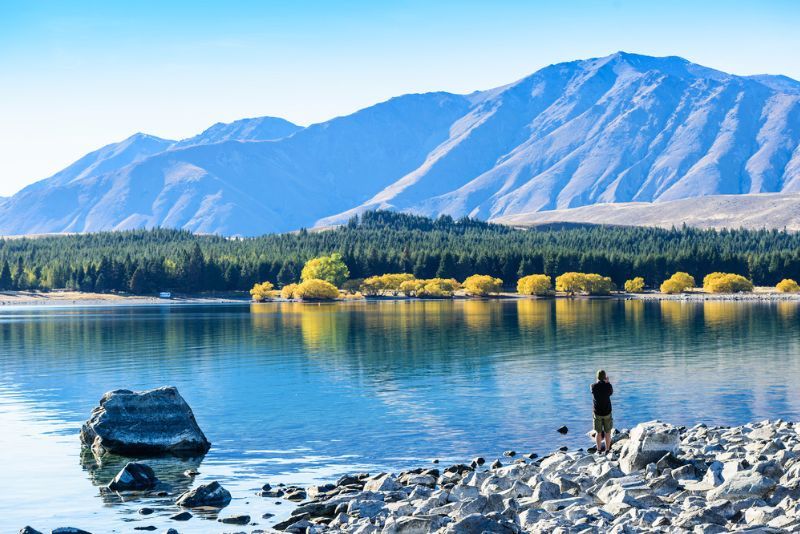 The most comprehensive helicopter tour of the region is a seven-day excursion that takes in some of the most spectacular sites on New Zealand's South Island.
You'll travel from Christchurch to Queenstown via several other stunning places, such as Akaroa Harbor and Lake Tekapo. From there, you will venture further south over remote glaciers, snow capped mountains and lush rainforest, taking in the breathtaking views from above.
Helicopter flight from Christchurch to Akaroa
Combining two of the South Island's most picturesque destinations, this helicopter tour is a must for any traveler. Fly around 75 kilometers from Christchurch to Akaroa in style, taking in views of hills, beaches and rivers along the way.
Once you get to Akaroa, you'll have plenty of time to explore this charming, historic French settlement. Upon arrival, you'll be given ample time to explore the local shops, cafés, and restaurants. This tour usually doesn't take you back to Christchurch.
How much do helicopter tours in Christchurch cost?
A 20-minute scenic flight over the city is likely to cost around US$130 to US$190, while a flight lesson can set you back anywhere from US$170 to US$220.
A helicopter flight from Christchurch to Akaroa may cost up to US$700, while a seven-day ultimate helicopter tour could set you back as much as US$5,000.
What is included?
Most helicopter tours in Christchurch include the flight, plus a knowledgeable guide who will provide live commentary during the tour.
Depending on the package you choose, you may be offered pickup and drop-off from your Christchurch accommodation, while additional activities may also be included such as wine tastings, a picnic lunch or jet boating.
Where does it start?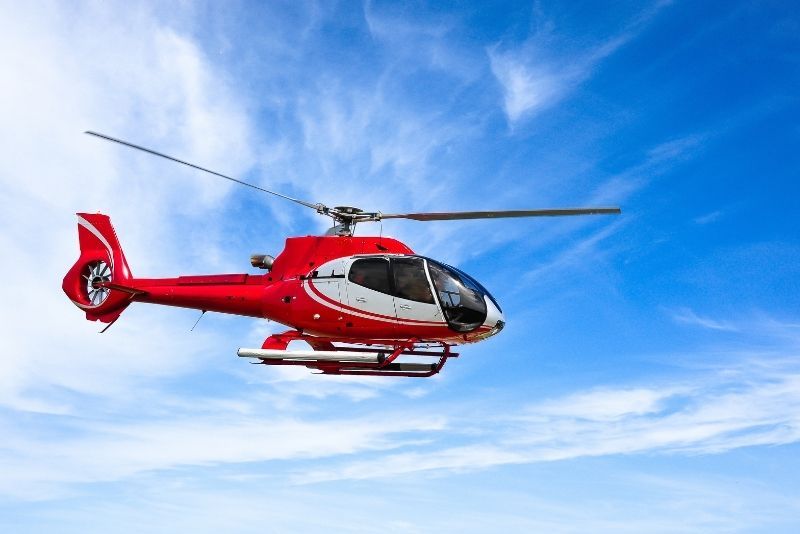 The majority of helicopter tours in Christchurch start at the Bunnings Warehouse Christchurch Airport. This is located west of the city center in Harewood and is a convenient meeting spot for those staying in the main tourist areas. Depending on the tour company, you may be able to arrange pickup from your hotel or other central locations around the city.
How long does it last?
Most standard sightseeing tours last around 20 minutes, while a flight lesson lasts around an hour. Combination tours, such as those which visit wineries, can last 4 hours.
When is the best time for a helicopter tour in Christchurch?
The best time for a helicopter tour in Christchurch is usually during the summer months, from October to April. During this time, you can expect clear skies and stunning views of the South Island's natural beauty. Winter may also be suitable if you're looking to admire snow-capped mountains.
Are there any combo available with helicopter tours in Christchurch?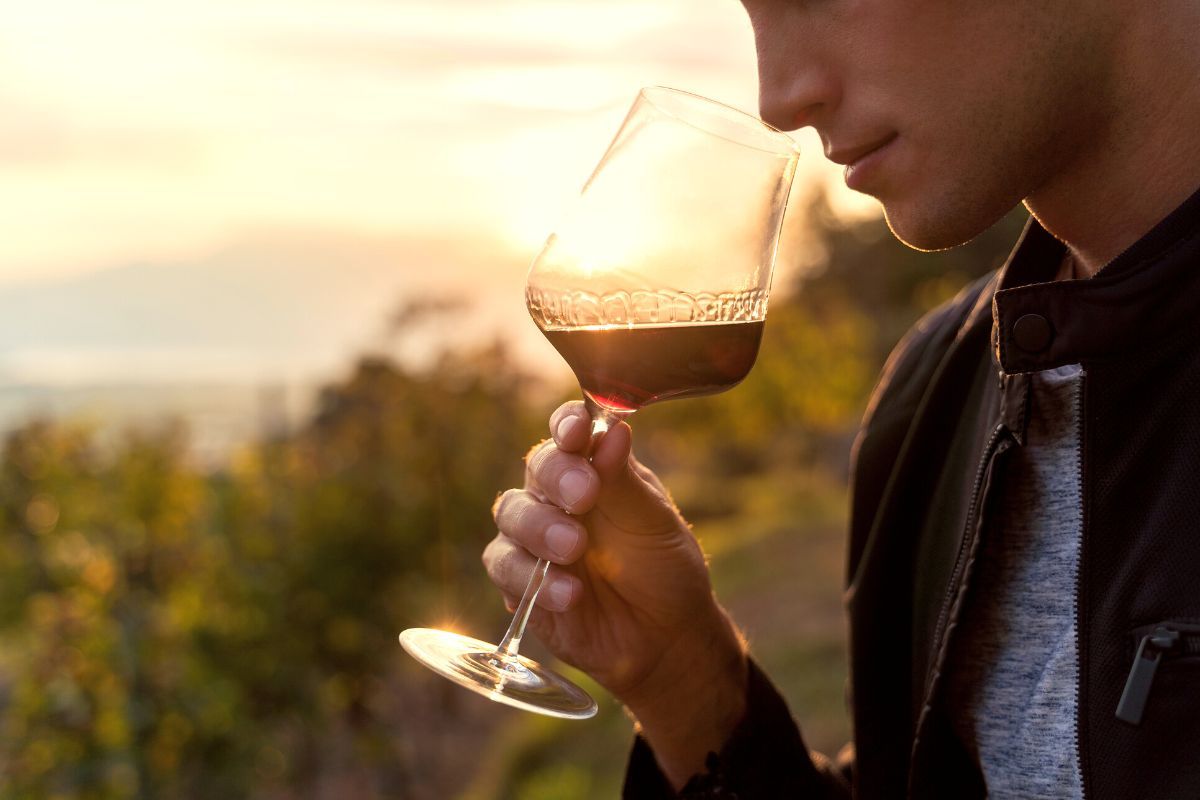 Yes, there are many combo packages available with helicopter tours in Christchurch.
You can combine your tour with activities such as wine tastings, farm visits or a picnic lunch in beautiful regions such as Port Hills. These tours generally last between 3 and 5 hours and, while more expensive, provide excellent value for money.
For adventure seekers, there are also combo packages which include activities such as jet boating.
Is it safe?
Helicopter tours in Christchurch are safe, but pregnant travelers and people with serious back or heart problems should not take the tour.
Are children allowed?
Children are allowed on helicopter tours in Christchurch, provided they are accompanied by an adult. Age and weight restrictions may be in place, so contact the tour provider before booking.
What happens in case of bad weather?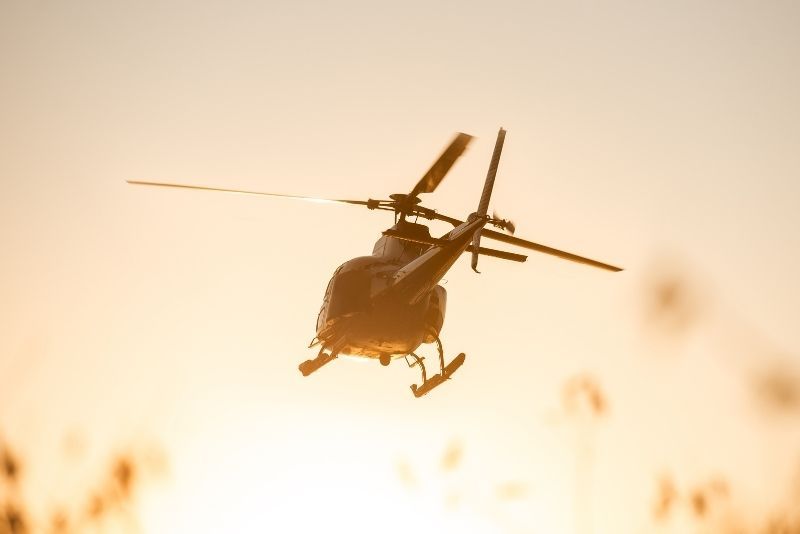 Should your helicopter tour be cancelled due to bad weather, it will be rescheduled for a later date, when conditions are favorable. If that is not suitable, you can request a refund.
Which other aerial activities can be done in Christchurch?
Travel tips
It's important to arrive early as there are some safety and security protocols that must be followed before taking off, such as a full pre-flight check of the aircraft.
Be sure to bring a camera with extra batteries so that you can capture all of your memories!
Book your tour online and in advance to ensure availability and secure the best price.