Imagine the wind in your hair, the sun on your face, and the thrill of conquering rugged volcanic terrains. Quad Bike tours in Catania provide an exhilarating adventure that allows you to delve into the heart of nature while enjoying panoramic views of Mount Etna, the azure Mediterranean Sea and the picturesque Sicilian countryside.
As you venture off-road on your quad bike, you'll have the chance to visit remarkable sites that showcase the unique charm and allure of Catania's surroundings. Marvel at the breathtaking natural wonders such as the Alcantara Gorges, where crystal-clear waters carve their way through ancient lava rock formations.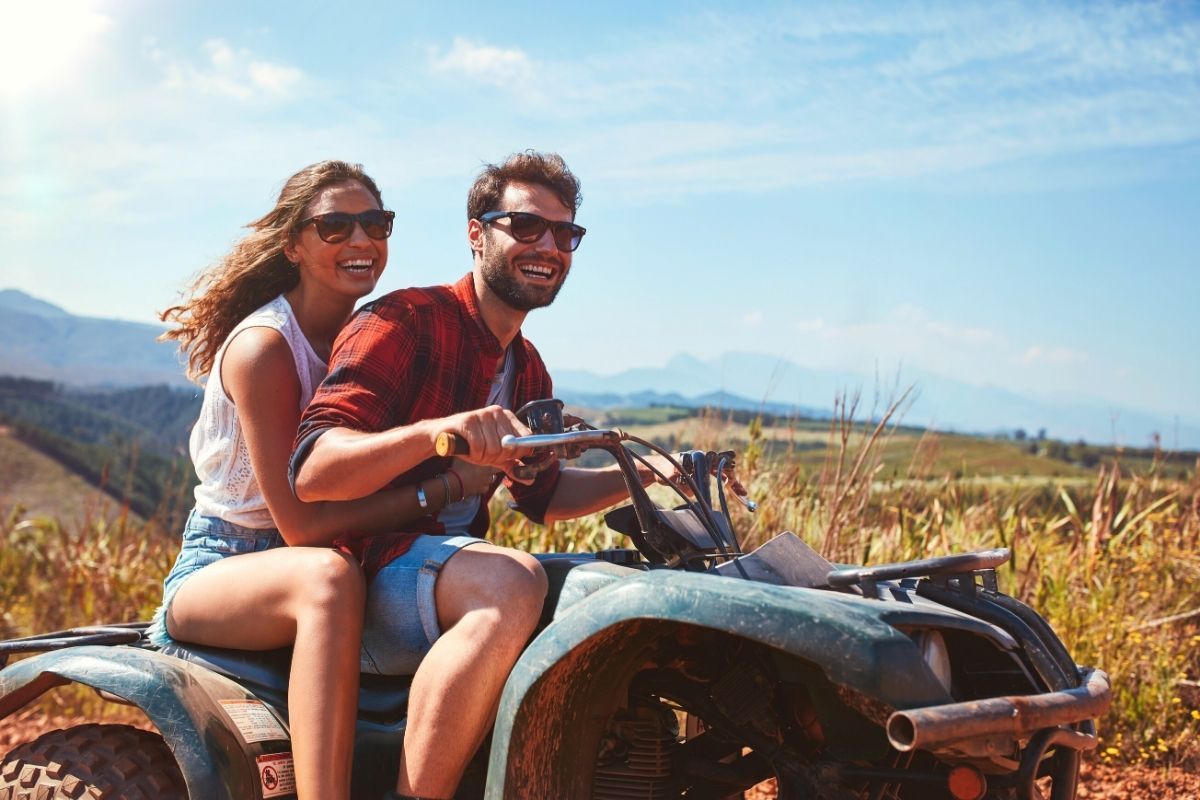 Here's all you need to know about quad tours, one of the most exhilarating outdoor activities in Catania.
What are the best quad tours in Catania?
2-hour Etna quad tour
Unveil a whole new perspective of Mount Etna as you embark on an ATV tour in Catania. Prepare for a thrilling 2-hour off-road adventure as you navigate through dense forests, volcanic craters, and ancient lava flows, ultimately arriving at the awe-inspiring Silvestri Craters.
Experience an adrenaline-pumping ride during this active excursion where no prior experience is required, making this tour accessible to all who seek an exhilarating and unforgettable adventure. Alternatively, you can book an ATV tour that visits the Alcantara Valley, where the refreshing river has carved a canyon into the ancient lava flow.
Half-day Etna quad tour
Embark on an extraordinary adventure and witness the mighty Etna volcano, the highest active volcano in Europe, with its fiery heart bubbling away. This thrilling quad tour in Catania promises an off-road driving experience like no other, with 90% of the journey taking place on rugged terrain.
Prepare to be amazed as you venture through the Ragabo pine forest, immersing yourself in the enchanting surroundings before heading towards the mesmerizing lava cave and tunnels. You will travel as high as 1,800 meters above sea level, where you will be spoiled with sublime views.
Argimusco Plateau quad tour
Brace yourself for a one-way off-road journey, offering breathtaking panoramic landscapes beyond measure. Venture into the pre-reserve of the Bosco di Malabotta where you will encounter peculiar and extraordinary zoomorphic rock formations such as the eagle, baboon and snake.
On this quad tour in Catania, you will have the opportunity to discover a host of fascinating destinations. From the medieval village of Montalbano Elicona to the breathtaking Plateau of the Argimusco, the Gulf of Patti and the Novara border of Sicily and Tripi. Most notably, you will be greeted by sweeping views of Mount Etna, dominating the Sicilian skyline. Additionally, you will also explore the Oriented Reserve of the Bosco di Malabotta, an area of remarkable natural beauty.
How much do quad tours in Catania cost?
ATV tours in Catania start from €115 for 2 people sharing a quad on a 2-hour tour of Etna. Half-day quad tours of Etna uusally cost between €140 per person if a quad is shared or €250 per person if you want to ride alone. Quad tours to the Argimusco Plateau costs €180 for 2 people sharing a bike.
There are also group bookings available that are more cost-effective. You can rent 5 ATVs for a 4.5-hour tour of Etna, accommodating up to 10 people. This costs €1000 or €1400 for a tour with accommodation pick-up included.
What is included?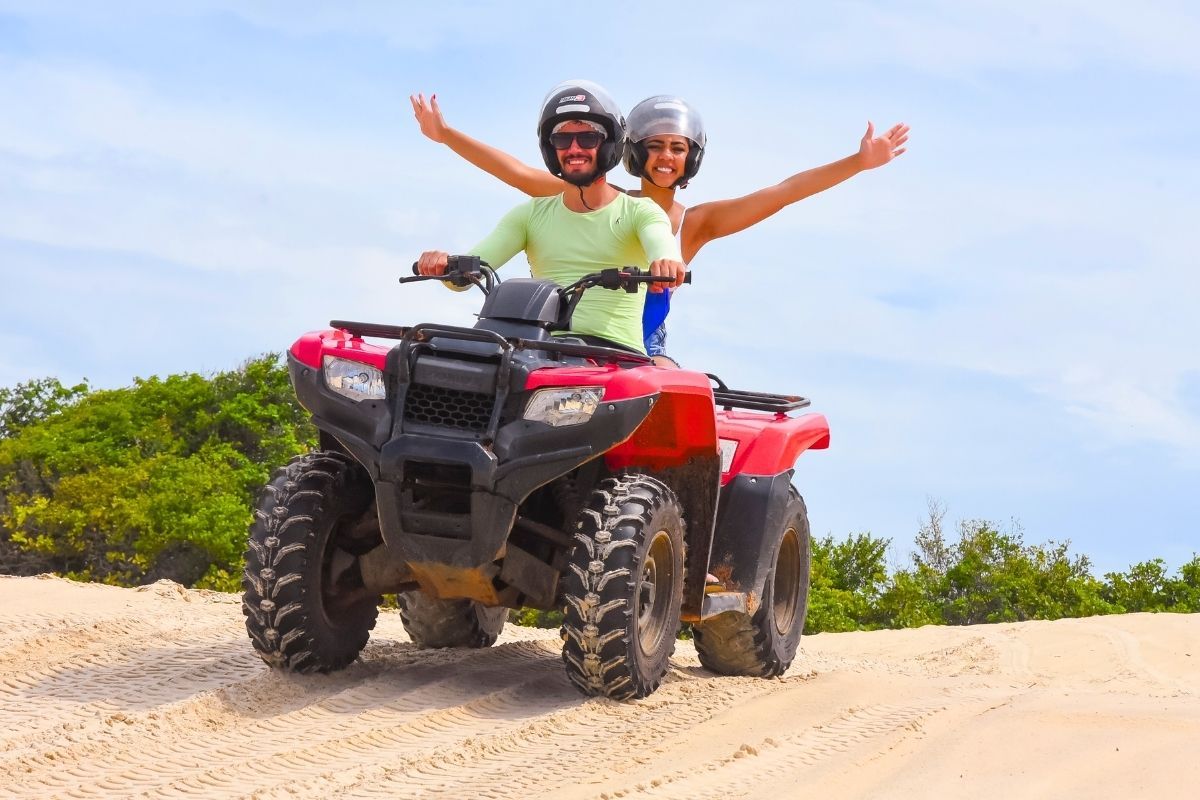 All quad tours in Catania start with a thorough safety briefing and a riding lesson. You will be equipped with a helmet for safety too. The tours don't usually include transportation, but most operators offer hotel pick-up as an optional extra. You will receive a bottle of water for the journey, but no other food or drinks are provided.
Where does it start?
Quad bike tours in Catania offer hotel pick-up for an extra fee or you can head directly to the starting point. You will set off from the tour operator's offices close to Mount Etna.
Argimusco Plateau quad tours start in the village of Montalbano Elicona, north of Mount Etna, but you can also request hotel pick-up.
How long does it last?
ATV tours in Catania typically last 2 to 5 hours. Shorter tours usually cover the main highlights of Mount Etna, while longer tours take you to a larger variety of landscapes, ranging from forests to volcanic deserts and valleys.
Is it wheelchair friendly?
No, unfortunately, quad bike tours in Catania are not wheelchair accessible.
When is the best time for a quad tour in Catania?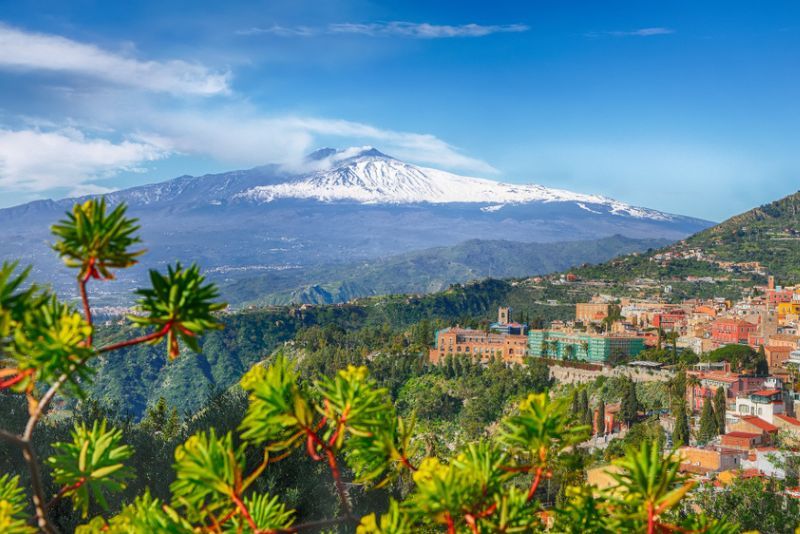 The best time for a quad tour in Catania typically falls during the spring (April to June) and early fall (September to October). During these months, the weather is generally pleasant and not too hot, making it ideal for outdoor activities. Summer is also a good season to explore the countryside in Catania, however, the heat is more intense and usually more crowded.
Is it safe?
Yes, quad bike tours in Catania are generally safe and operated by seasoned professionals. While most people can participate, a moderate level of fitness is required. These types of excursions are not recommended for pregnant travelers and people with heart and back problems, as well as other serious medical conditions.
Are children allowed?
Yes, some quad bike tours in Catania allow children to join as passengers, with infant seats usually provided upon request.
Do I need a driving license?
Yes, you will need a valid driver's license to drive an ATV or quad bike in Catania, otherwise, you may join a quad bike tour as a passenger.
What happens in case of bad weather?
In the event of the weather conditions in Catania not allowing your quad bike tour to go ahead as planned, it will be postponed for a later day. If that is not convenient, you can request a refund.
Which other outdoor activities can be done in Catania?
Travel tips
Dress appropriately and be prepared to get dusty. Wear long trousers and closed shoes to protect your feet.
Popular tour times can book up quickly, especially during the peak tourist season in the summer, so reserve in advance to avoid disappointment.
Catania's environment, particularly around Mount Etna, is delicate. Stick to the designated trails to avoid disturbing the ecosystem.
Depending on the length of your quad bike excursion, you might want to bring snacks to keep energy levels up.