The Cape Winelands are internationally renowned for their unparalleled beauty and their award-winning wines. On a day trip to the Winelands, you can immerse yourself in the history and culture of this magnificent region.
Learn about the winemaking process, taste some of the many varietals available and marvel at the dramatic mountains, inspiring landscapes and fertile vineyards.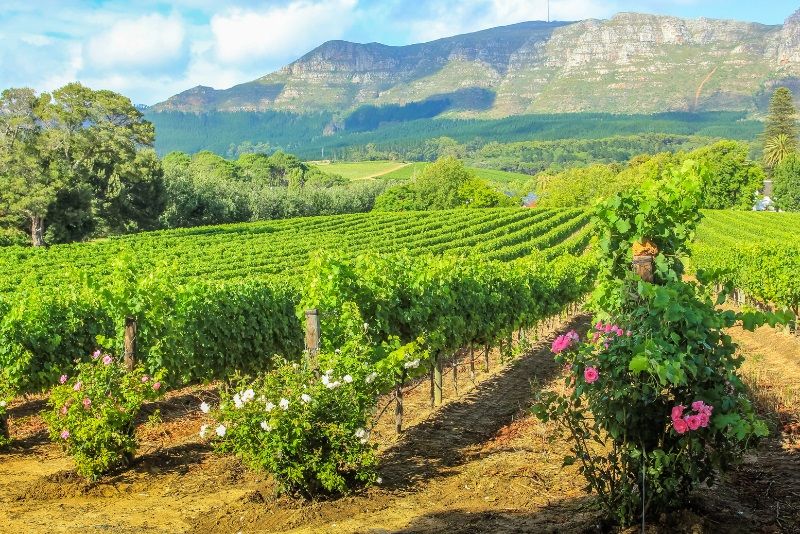 Here's all you need to know about the Cape Winelands, one of the most enjoyable day trips from Cape Town.
How to get to the Winelands from Cape Town?
The Cape Winelands are located to the west of Cape Town in the Western Cape province of South Africa.
From Cape Town to the Winelands by car
The Winelands district begins from around 40 to 50 kilometers from Cape Town and includes towns like Stellenbosch, Franschhoek and Paarl. You can travel by car to the area via the N1 or N2 highways. It will take roughly an hour to access the Winelands.
From Cape Town to the Winelands by private vehicle or shuttle
If you would like the freedom to plan your own itinerary, but do not want to self-drive, you can book a private vehicle with or without a guide, or you can join a round trip shuttle tour which follows a circular route from a specified starting point.
Guided tour to the Winelands from Cape Town
It can be almost impossible to decide where to visit on a tour to the Winelands. A guided tour is a great way to ensure that you don't miss out on any of the region's top attractions.
Tours typically include a hotel pickup, and half day, full day and multi-day itineraries are offered. You can combine a visit to the Winelands with some of the Cape's other spectacular destinations.
What is the typical itinerary?
Winelands tours typically start with a hotel pickup or a meeting at a central pickup point in the city. Your driver or tour guide will tell you more about the history of the Cape as you travel from Cape Town into the Winelands.
Tours generally include stops at several wineries for tastings and to learn about the winemaking process, from the vine to the bottle. Some trips include a cellar tour. Along with wine tasting experiences, you will be able to view some of the Cape's unique Fynbos ecosystems as you explore the region and appreciate its scenic beauty.
In the winter, you may be fortunate enough to spot snow on the high mountain peaks in the region. As your tour concludes, you will travel back to Cape Town and return to your meeting point or your hotel.
What kinds of tours are available to go to the Winelands?
Depending on your budget, tastes and time available, different types of day tours from Cape Town travel to the Winelands.
Small group guided tour to the Winelands from Cape Town
Small group guided tours transport you to and from your hotel or a central meeting point to the Winelands in a comfortable, air-conditioned minibus. Your tour will include several stops at various wine estates and possibly other popular attractions in the area. Full-day tours typically include lunch.
Private tour to the Winelands from Cape Town
On a private tour of the Winelands from Cape Town, your guide will escort you as you explore the various wineries and other destinations along your route. In many instances, you may be able to tailor the itinerary to some extent.
On a full-day tour and on some half-day excursions, you will enjoy lunch at one of the stops on your journey. Transport will be provided in an air-conditioned vehicle suited to the size of your group.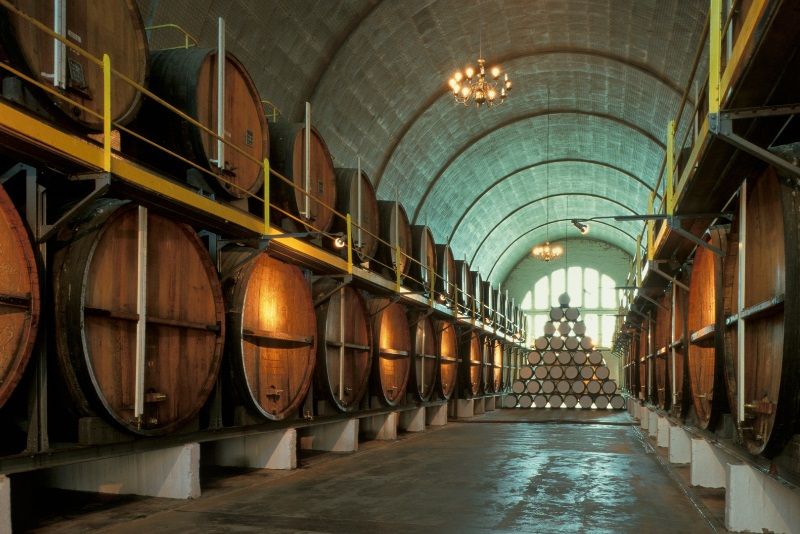 Cycling tour of the Winelands from Cape Town
For active nature lovers who would like to experience the Winelands differently, a private Winelands cycling tour is ideal. Participants are collected by their qualified cycling and wine guide and driven to one of the region's many spectacular mountain biking routes.
After a leisurely cycle, there is ample opportunity for wine tasting and a picnic lunch before returning to the city.
Day trip to the Winelands plus Cape Point
Experience a full day guided tour that combines a half day Winelands tour with a half-day tour to the tip of the Cape Peninsula – Cape Point. Travel with a small group and discover the best of the Cape's wine producing region, as well as the majestic floral kingdom and historical lighthouse in the Cape Point Nature Reserve.
Constantia Winelands tour
In Cape Town's Southern Suburbs, one of the country's oldest estates, Groot Constantia still produces fine wines, as do a few other highly regarded wineries in the area.
On this half-day trip, you will visit Groot Constantia for a wine tasting and visit the wine museum before traveling along the scenic Platinum Mile coastal drive on the way back to the city.
Whale watching and Winelands tour from Cape Town
Between the months of June and December, the Southern Right Whale mates and breeds along the Western Cape's south-eastern shores. During this period, you can experience a small group full-day tour that includes a stop along the wine route and a boat and onshore whale watching experience.
Multi-day tour from Cape Town including the Winelands
Several multi-day tours that include time in the Winelands are available from Cape Town. These guided tours typically include the Winelands together with other top destinations and attractions in the Western Cape province, including the Cape Town City Bowl, Robben Island, Cape Point, Cape Agulhas, the Garden Route and Addo Elephant Park.
Activities such as boat tours, cycling, hiking, helicopter flights, Cheetah outreach and the Franschhoek wine tram may be offered or included in this type of tour.
How much does a day trip to the Winelands from Cape Town cost?
Small group tours to the Winelands from Cape Town start from US$60 per person for a half-day tour to US$100 per person for full-day excursions. This rate includes limited wine tastings and excludes lunch.
Private tours to the Winelands from Cape Town cost from US$320 per person for a minimum of two participants or around US$1,000 for private groups of up to 10 people. Optional activities and additional tastings are billed separately.
A cycling tour of the Winelands from Cape Town starts at US$165 per person for a tour in the Constantia area and US$210 per person in the Boland wine region.
Day trips to the Winelands plus Cape Point are priced from US$100 per person for a full-day excursion, excluding lunch.
Constantia Winelands tours are half day excursions and cost from US$70 per person on a small-group basis.
An in-season whale watching and Winelands tour from Cape Town costs around US$240 per person and includes a boat trip, weather permitting.
Multi-day tours from Cape Town including the Winelands range from between US$1,000 per person sharing to US$3,000 per person sharing. Cost depends on factors like the length of the trip, the itinerary, whether accommodation is included, and what activities and meals are included.
What will you see and do?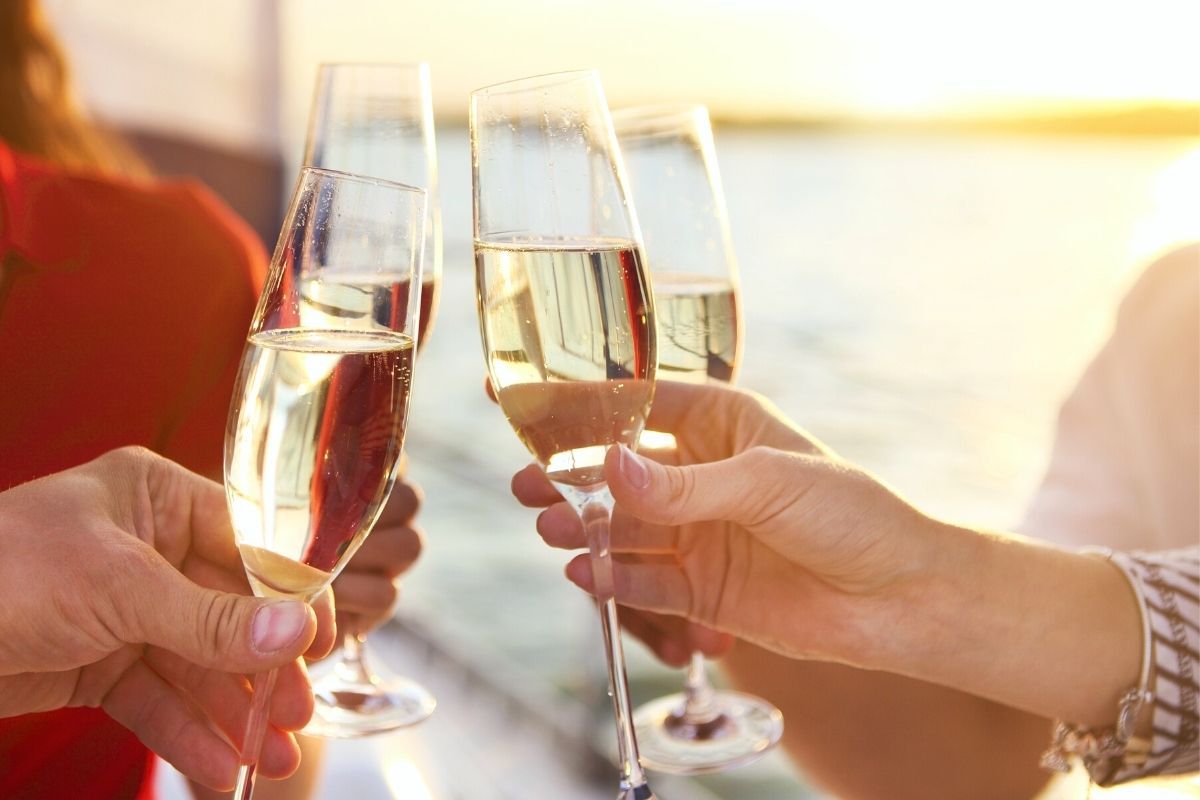 A tour to the Winelands from Cape Town is an opportunity to visit one of the world's top wine producing regions. On a Winelands tour, the focus is usually on wine tastings and pairings and on the wine making process. Many wine estates are also home to some of the country's top restaurants and offer panoramic views of the surrounding mountains and vineyards.
The region is not only famous for its wines, but also for its scenic beauty, proximity to the city and its excellent accessibility to world-class sporting and outdoor activity locations.
The Winelands has a rich and diverse cultural heritage that can be appreciated on any of the tours, and architectural influences dating back to the earliest settlement of the region will be seen throughout your tour.
What are the opening times?
Wine estates have differing open times, but most operate from Tuesdays to Sundays from around 10 AM until the last afternoon. Estates with restaurants may be open later for guests with dinner reservations.
When is the best time to visit the Winelands?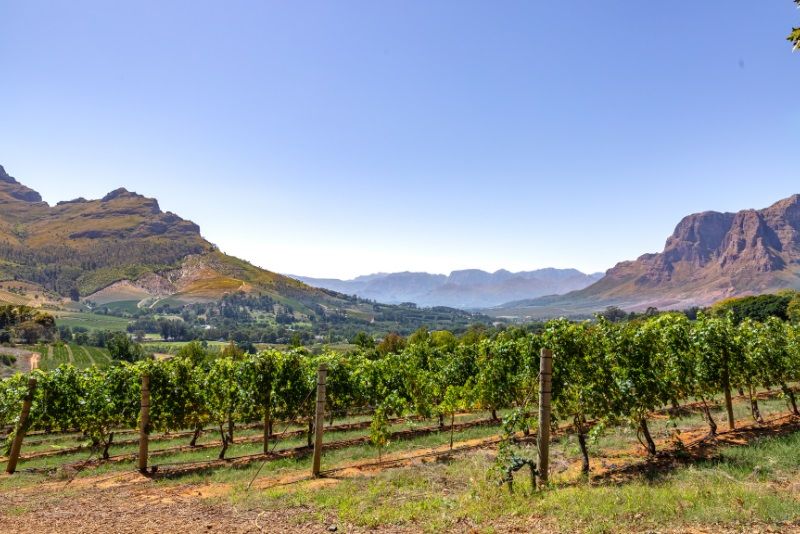 The Winelands hold an allure throughout the year, as the surrounding landscape changes with the seasons. Wine estates and natural attractions are, however, generally open year-round. Winter is the rainy season, and temperatures can rise to above 35 degrees Celsius in the mid-summer.
Travel tips
Wear sunscreen and bring a hat along.
Alcohol may only be consumed by persons older than 18 years.
Book a tour or private vehicle with a driver for the day if you will be wine tasting or drinking alcohol.
Book a private tour if there are specific wineries you would like included on your tour.
Wear comfortable shoes and pack a rain jacket during the winter months.